[an error occurred while processing this directive]

The Zocalo Today

Welcome and thank you for dropping by. Babylon 5 brought many of us together -- and it remains with us, despite the fact that is no longer in production. The good thing is that the internet gives a LOT of ways to stay in touch. Don't be shy. Join in the discussion today or drop by my blog! You can also find me on FaceBook and Twitter.

If you have questions or items for the news, drop me a line at sgbruckner@aol.com.

Again, WELCOME!
MONDAY, APRIL 18, 2011
TORCHWOOD
Joining Bill Pullman, Mekhi Phifer and the surviving members of TORCHWOOD is ... the fabulous John de Lancie. TORCHWOOD writer Jane Espenson tweeted:
I just this minute got permission to tell about the TORCHWOOD guest star I was tweeting about. Two great Sci Fi fandoms collide...
He's de licious. He's de lightful. He's de lovely...
Our friend Q from Star Trek: TNG, John De Lancie, is part of the #Torchwood family!
Great news, for fans of de Lancie, who snarked his way into our lives as Q in Star Trek: The Next Generation (not to mention spinoffs Deep Space Nine and Voyager). He's made appearances in such shows as Stargate SG-1 and Charmed, among others. But he's a moving target and never seems to stay in one place—including Next Generation—for very long.
Currently, there's no word on what role he's playing.
But as Espenson tweeted, "He's not playing Q!!! Let's be clear!"
THE PASSAGE
The Hollywood Reporter writes that Matt Reeves is heading back to the world of vampires.
The thoughtful and intellectual director behind Let Me In, the remake of Swedish bloodsucker thriller LET THE RIGHT ONE IN, has come aboard to develop and direct THE PASSAGE, Fox 2000's adaptation of the novel by Justin Cronin. Ridley Scott is producing.
Fox 2000 picked up the rights for the adaptation as well as two possible sequels in a reported seven-figure deal in 2007. The novel was published in 2009.
The novel is set a hundred years in the future, where a government experiment to lengthen the human life span goes awry, unleashing a virus that physically and psychologically transforms people into vampires.
John Logan wrote the script when Scott was considering the project as a directing vehicle. Reeves, who wrote Let Me In and co-created Felicity with JJ Abrams, will oversee the rewrite when a new writer is brought in.
This is the second major project Reeves is involved with. Last week he signed on to write and direct an adaptation of the sci-fi short story 8 O'Clock in the Morning, which was the inspiration of the 1980s John Carpenter film They Live. 8 O'Clock is being made by Universal and Strike Entertainment.
SCIENCE FICTION NEWS STORIES:
If you don't see what you are looking for here, check out the News Archive. Here you'll find items from yesterday and last month -- all that has been going on in the world of science fiction.
ON THE TUBE TONIGHT
8:00pm on NBC
Chuck-Episode: Chuck Versus the Wedding Planner (NEW)
Chuck and Sarah turn to Sarah's father for help when they are conned out of their wedding money; Morgan pushes Casey to face Alex's mother.

9:00pm on NBC
The Event-Episode: Cut Off the Head (NEW)
Vice President Jarvis agrees to meet with an adversary; Sen. Lewis reports the results of the staff's blood tests; Sophia continues her search for the superweapon; Leila questions her place; Sean and Vicky find the person they've been seeking.

10:00pm on CBS
Hawaii Five-0-Episode: Ho'opa'i (NEW)
The team must stop a New York detective from retaliating against a crime boss who targeted his family.

ON SYFY

8:00pm
Stargate Universe-Episode: The Hunt (First Aired: April 11, 2011)
A team is dispatched to rescue Lt. Johansen and Cpl. Reynolds.

9:00pm
Stargate Universe-Episode: Common Descent (NEW)
The crew gates to a nearby planet while Destiny tries to recharge.

10:00pm
Urban Legends-Episode: Best Laid Plans (NEW)
A small town mayor gets a delivery of terror; a jilted lover plots revenge.

10:30pm
Urban Legends-Episode: Mixed Up In Crime (First Aired: June 23, 2007)
A junkie shot at close range; a German loses a kidney; a gang leader ends up dead.
NEW BABYLON 5 BOOK AVAILABLE
A brand new CRUSADE adventure in a never-before-seen--or even known about--SECOND SEASON script (What second season? That's our point!). This script was discovered in 2010, 11 years after it was written.
Oh, did we mentioned that said script was written by Peter Woodward--as in the fabulous British actor who portrayed Galen the techno-mage? As many of you know, Peter is a successful screenwriter and this CRUSADE story is a quirky adventure so good that JMS slated it for the second season.
For more details, go to http://www.cafepress.com/b5books
FAVORITE LYTA EPISODE POLL UP AND RUNNING
Calling all Lyta Alexander fans! The folks over at Babylon Podcast have created a poll that will be fun for every BABYLON 5 fan to particpate in. The poll is up and running: http://www.babylonpodcast.com/2011/04/08/poll-what-are-your-favorite-lyta-episodes/

The poll is set to stay open for 30 days, and people can choose their 10 favorite Lyta episodes out of the 26 episodes/movies she appeared in. Let the voting begin!
Be sure to follow Pat on Twitter @patriciatallman to get all the latest news (hint: something is coming up soon).

Patricia Tallman's company, TALENT TO GO, needs your help.
Dear Friends,
If you can, please help my company, Talent To Go win Fav Casting Workshop this year! Please go to the 2nd page of the Los Angeles survey and vote!
http://www.facebook.com/l/6e1d6CSsQfHQuEmqdv7DCqveVKw/www.backstage.com/bso/news-and-features-bulletins/vote-for-back-stage-s-2011-readers-choice-1005109632.story
OLIVER STONE FILMS
NOW AVAILABE ON DEMAND (including Xfinity)
and FOR DOWNLOAD (including iTunes: http://bit.ly/WB_STONE

Warner Bros. Digital Distribution honors the legendary film director Oliver Stone with the release of ALEXANDER: REVISITED for the first time On Demand and For Download in addition to other favorites he directed including Natural Born Killers, Any Given Sunday, Heaven & Earth, and JFK.
The release also features films that Oliver Stone personally selected as his favorites including A Clockwork Orange, The Departed, Casablanca, Gran Torino and more. On iTunes: http://bit.ly/WB_STONE

Clips:
Oliver Stone on Alexander: Revisited:
http://www.youtube.com/watch?v=8WW4jadZBwM
http://pdl.warnerbros.com/wbol/us/dd/med/alexander/clips/Alexander_WBDD_Oliver_Stone_DDDD_DD_AlexanderRevisited_v4.jpg_qt_700.mov

Alexander: Revisited (Preview Clip):
http://www.youtube.com/watch?v=WvPwVBMPL98
http://pdl.warnerbros.com/wbol/us/dd/med/alexander/clips/Alexander_WBDD_Believe_Me_DD_AlexanderRevisited_v4.jpg_qt_700.mov
SUPERMAN: THE MOTION PICTURE ANTHOLOGY (1978-2006) DEBUTS ON BLU-RAY™ JUNE 7 FROM WARNER HOME VIDEO
Collection Includes All Five Films in the Theatrical Franchise, Two Alternate Versions and 20 Hours of Bonus Features
Burbank, Calif. March 31, 2011 –Superman, the cultural icon and quintessential superhero, is back in a big way. In a powerhouse year marked by the theatrical releases of several major superhero films including Warner Bros.' Green Lantern, his arrival couldn't be more perfectly timed. Warner Home Video (WHV) is celebrating the year of the superhero with the June 7 release of Superman: The Motion Picture Anthology (1978-2006) on Blu-ray. For the first time, fans will be able to own one super- entertaining Blu-ray collection with all four original theatrical Superman films starring Christopher Reeve (available for the first time in high def), Superman Returns, and the two alternate versions of Superman I and Superman II.
Available now in superb hi-def, with new digital/hi-def film masters, the must-own comprehensive Superman: The Motion Picture Anthology (1978-2006) on Blu-ray includes all six versions of the films in the original Superman theatrical franchise -- Superman: The Movie – Original Theatrical, Superman: The Movie – Expanded Edition, Superman II – Original Theatrical, Superman II – The Richard Donner Cut, Superman III – Original Theatrical, Superman IV – Original Theatrical, plus Superman Returns. The Collection also boasts 20 hours of bonus features including the never-before-seen original opening to Superman Returns. Also included are two documentaries in hi-def, Look, Up in the Sky! The Amazing Story of Superman and The Science of Superman, as well as You Will Believe: The Cinematic Saga of Superman, deleted scenes, and much more. Fan-boys and technophiles will especially appreciate that all of the Superman films are being released with English DTS-HD-MA soundtrack for superior sound quality. Also included is Movie Cash good up to $8 off one admission ticket to see the newest Warner Bros. superhero film, Green Lantern, at participating theaters between June 17, 2011 and July 3, 2011[i]. The eight-disc collection will be available for $129.95 SRP. Orders are due May 3, 2011.
Superman: The Motion Picture Anthology is also available On Demand and for download through online retailers including iTunes and Amazon on Demand.
KEEPING UP WITH CAST AND CREW
MELISSA GILBERT IN DALLAS PILOT
Ranger Morphiaflow sent along this note:
Melissa "Anna Sheridan" Gilbert, until recently also Mrs. Bruce Boxleitner, is going to play the new wife of Bobby Ewing in TNT's DALLAS reboot/pilot this fal. Her character's name? Ann Ewing.
http://www.ultimatedallas.com/dallasnews/2011/03/22/melissa-gilbert-heading-to-dallas
GARY COLE
Ranger Anne reports that Gary Cole will make a return guest appearance on the NBC series "Chuck" on Monday, April 18th, at 8pm ET.
In "Chuck Versus the Wedding Planner," Cole returns as Jack Burton, Sarah Walker's (Yvonne Strahovski) con artist father, a role he first played in Season 2's "Chuck Versus the DeLorean." This time, Sarah & Chuck Bartowski (Zachary Levi) want Burton's help in recovering the wedding funds they lost, in advance of their upcoming nuptials.
CLAUDIA CHRISTIAN AND BILL MUMY
Found a a great video of Claudia and Bill talking about BABYLON 5 and being exposed in the industry. Bill talks about growing up in Hollywood. Great video.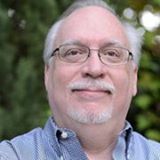 JMS UPDATE
Here is the word from JMS Facebook page:
The announcement is up...this was a huge sale to Dreamworks, and I'm also on as an Executive Producer on the film as well as the writer. The search is on now for a director aand stars, nd the hope is to get this in front of the camera asap.
DreamWorks Buys J. Michael Straczynski's Script About Houdini and Arthur Conan Doyle - Heat Vision http://www.hollywoodreporter.com/blogs/heat-vision/dreamworks-buys-j-michael-straczynskis-97732
ON-LINE INTERVIEWS
Marc N. Kleinhenz has begun a series of interviews of the cast of BABYLON 5, one of the landmark television shows in American history. Look back with them as they discuss their characters, their emotional evolution, and their participation in television history.

Jeanne Cavelos - writer of a number of BABYLON 5 novels
http://poplitiko.blogspot.com/2010/11/interview-jeanne-cavelos.html

Maggie Egan the ISN Reporter at
http://poplitiko.blogspot.com/2010/08/and-sky-full-of-stars-ii.html

Pat Tallman at:
http://poplitiko.blogspot.com/2010/06/and-sky-full-of-stars-i.html

Me, Sandra Bruckner:
http://poplitiko.blogspot.com/2010/05/interview-sandy-bruckner.html
SPECIAL FEATURES
Warner Bros. has provided me with video clips and interviews related to some of their upcoming comic book features. ALL-STAR SUPERMAN is available now from Warner Home Video.

BABYLON 5 PRESENCE ON FACEBOOK
I know a lot of you are already on FaceBook. However, I don't know if you knew how many other Babylon 5 folks have taken the plunge and opened FaceBook accounts. In fact, Pat Tallman has reopened her Fan Club using FaceBook at the site. For a peek, go to http://www.facebook.com/group.php?gid=45593318387. Claudia Christian has been really active -- sharing pictures of her recent trips and letting us know about upcoming convention activities. J. Michael Straczynski (JMS) has a FaceBook page as well as a new "Fans of J. Michael Straczynski" page. So check it out!
THE ZOCALO ON FACEBOOK
I've taken the leap and started a group over on Facebook. There is a discussion page where we can talk about Babylon 5 and all things science fiction. Be sure to check it out. http://www.facebook.com/?sk=2361831622#!/group.php?gid=132854680067759




Here is a quote from J. Michael Straczynski about emotions.
I had this theory that the more important and intimate the emotion, the fewer words are required to express it.
First it's in dating: "Will you go out with me?" Six words.
"Honey, I care for you." Five words.
"You matter to me." Four words.
"I love you." Three words.
"Marry me." Two words.
But what's left? What's the one most important and intimate word you can ever say to somebody? It's "goodbye."
While Andreas Katsulas (G'Kar), Rick Biggs (Dr. Franklin) and Tim Choate (Zathras) are no longer with us, we will not forget their wonderful personalities and talent -- as well as their significant contributions to the BABYLON 5 universe. Be sure to visit In Memory Of for more information about memorial efforts.
Until we met again, in a place where no shadows fall.
BABYLON 5 BIRTHDAYS
Christopher Franke - April 6
Maggie Egan - April 11
Tony Dow - April 13
Warren Takeuchi - April 19
Peter Jurasik - April 25

Have I missed anyone? If you know the birthday of someone connected with Babylon 5, pass the information along. We want to include everyone in our Happy Birthday Wishes.



DISCUSSION TOPIC AND ISN BLOG
OK, the new season has begun and we've had a taste of some of the new shows. What have you watched? What did you like -- and not so much? A number of my favorites haven't premiered yet, but I thought FRINGE was awesome.
Join me on the ISN News Blog at http://isnnews.blogspot.com. I'll put in stuff that I think is interesting for others to read about and I hope you will join in to discuss of the issues -- related to science fiction or not!
BABYLON PODCAST
Welcome to Show #231!

Bret is AWOL, so Tim and Summer soldier on. Gary wonders if Shadows were involved in the ending of Bruce Boxleitner's and Melissa Gilbert's marriage, and the Shadow puns devolve…
Tim throws it out there that he'd most want to talk with David Allen Brooks, based on his performance and portrayal of Max Eilerson.
Deep Geeking: Tim and Summer discuss "Patterns of the Soul", an episode that gives us our first glimpse of conspiracies and ulterior motives that may be exploiting opportunities brought about after the introduction of the plague to the human population.
They discuss what types of patterns the episode title might refer to, and how the various secrets being guarded by each party involved in this encounter are related, in how they color everyone's actions.
Listener Emails: Julian laments catching up on the shows so quickly, and wonders if perhaps there were 3 different triluminaries, each one with a different function; Joe C gives us his Top 5 episodes; Todd in NC informs us of Walter Koenig's cool statues that he displayed for William Shatner on the March 14th episode of "Raw Nerve"… we need to find a clip of that segment.
Submitting your own Feedback: If you have any suggestions or comments, please let us know! Call 206-338-2259, or just email us a comment you've recorded yourself!
Lurker's Guide 2.0: Summer is expanding the documentation to be covered at Lurker's Guide 2.0, the major change being converting the episode guide into a full Wiki with cross-referenced topics, tidbits and everything you'd want in a Wiki. She's also still searching for pictures of rare collectibles, photos of magazine covers and toys, and all sorts of other B5 goodies that didn't get included in the original guide during the years after Crusade. Let her know if you want to lend a hand.
More Parody/Filk Songs Wanted: If you know of any more B5-related fan songs out there, definitely let us know, so we can let other B5 fans know where to buy them! And if those CDs are out of print, let's brainstorm on ways to get those songs back out there for fans!
Live Video Stream: Yes, the technology has progressed to the point where we can now play video voicemails into the video live stream. Check out the live video stream of our show recordings on Wednesday nights:
* Babylon Podcast Live @ Ustream
Babylon Podcast Social Communities:
Twitter: @babylonpodcast
Forums: Babylon Podcast @ FarPoint Forums
Second Life: http://slurl.com/secondlife/Wind%20River%20Territory/50/129/22
Babylon 5 Information Gathering: If you know of a dead or abandoned B5 related website that may be in need of a new home, let Summer know! Maybe we can mirror it here or house it on a sister site.
Catch up on all the podcasts at www.babylonpodcast.com.
VOTE FOR BABYLON 5
Ranger Regis sent along the following news:
The Jules Verne Festival 20th anniversary will occur in April 2012. For 20 years in Paris and Los Angeles, it awards the best movies in the adventure, SciFi and Nature documentaries genres.
The festival is now proposing an international vote for these categories:
- Best Movie Star since 1992: Through movies, they have encouraged the spirit of adventure and audacity in the tradition of Jules Verne.
- Best Earth Star since 1992: They have paved the way in bringing global awareness about our endangered planet and inspired new generations to take action for conservation.
- Best adventure and SciFi motion picture since 1992: Selected for the recognition they received from audiences, critics as well as for their artistic values and capacity to inspire new generations of moviegoers.
- Best adventure and SciFi TV series since 1992: Their exceptional creativity has inspired generations of fans around the world.
This is an amazing opportunity to bring a new tribute to our Babylon 5.
Last but not least:
VOTE and WIN
The first and second Prizes will be awarded by drawing lots among all votes.
1st prize: Full VIP Access for two guests at the 2012 JVF, including Deluxe Hotel accommodation in Paris + 2 VIP Passes to private events + 2 VIP gift bags.
2nd prize: 2 complimentary invitations to all events + 2 gift bags + 2 comp JVA memberships.
You can vote here:
http://www.julesverne.org/component/option,com_jumi/Itemid,477/fileid,7/
You can watch Trailers and videos from previous festivals in Paris and L.A. here:
http://www.julesverne.org/en/Nos-films/jules-verne-festival-trailer.html
GREEN LANTERN: EMERALD KNIGHTS
The origins of the ultimate intergalactic police force are revealed across six interlocking tales of the legendary Green Lantern Corps in the all-new Green Lantern: Emerald Knights, the next entry in the popular, ongoing series of DC Universe Animated Original Movies. Building up to the release of the highly anticipated live action film, Green Lantern, in theatres June 17, GREEN LANTERN: EMERALD KNIGHTS arrives on Blu-Ray™, DVD, On Demand and for Download June 7, 2011 from Warner Premiere, DC Entertainment and Warner Bros. Animation.
The full-length animated GREEN LANTERN: EMERALD KNIGHTS will be distributed by Warner Home Video as a Blu-Ray™ Combo Pack and DVD. The film will also be available On Demand and for Download.
GREEN LANTERN: EMERALD KNIGHTS weaves six legendary stories of the Green Lantern Corps' rich mythology around preparations for an attack by an ancient enemy. As the battle approaches, Hal Jordan mentors new recruit Arisia in the history of the Green Lantern Corps, telling tales of Avra (the first Green Lantern) and several of Hal's comrades – including Abin Sur, Kilowog, Laira and Mogo. In the end, Arisia must rise to the occasion to help Hal, Sinestro and the entire Green Lantern Corps save the universe from the destructive forces of Krona.
Primetime television stars Nathan Fillion (Castle) and Elisabeth Moss (Mad Men) lead a diverse array of performers as the voices behind the Green Lantern Corps.
Fillion provides the voice of the animated film's central character, Hal Jordan, the human Green Lantern assigned to Sector 2814 (which includes Earth). Fillion has starred in several primetime television series including his current hit Castle as well as Desperate Housewives, Two Guys, a Girl and a Pizza Place and Buffy the Vampire Slayer. He has also developed a popular cult following as a pair of Joss Whedon's heroic captains: Capt. Mal Reynolds in the space-western series Firefly and follow-up film, Serenity; and Captain Hammer in Whedon's internet sensation Dr. Horrible's Sing-Along Blog. Fillion returns to the DC Universe after his successful turn as Steve Trevor in the animated film Wonder Woman, and has performed voice work on the animated series Justice League, Robot Chicken, The Venture Bros., and several Halo video games.
Moss gives voice to Arisia, a young recruit forced into her first mission on just her third day as a Green Lantern. Prior to starring as the ever-evolving Peggy Olson in AMC's ground-breaking series Mad Men, Moss was featured on The West Wing, Invasion and Picket Fences. Moss has been active in voiceovers for animation with previous roles in Steven Spielberg Presents Animaniacs, Freakazoid! and It's Spring Training, Charlie Brown!.
The voice cast for GREEN LANTERN: EMERALD KNIGHTS also features actor/spoken word artist Henry Rollins (Sons of Anarchy, The Henry Rollins Show) as Kilowog, Jason Isaacs (the Harry Potter films) as Sinestro, legendary professional wrestler "Rowdy" Roddy Piper (They Live) as Bolphunga, Arnold Vosloo (The Mummy) as Abin Sur, Kelly Hu (The Vampire Diaries) as Laira and Wade Williams (Prison Break) as Deegan. Radio Hall of Fame commentator/talk show host Michael Jackson voices the esteemed Guardian, Ganthet.
Bruce Timm is executive producer of Green Lantern: Emerald Knights. Directors are Lauren Montgomery, Jay Oliva and Christopher Berkeley. The six interlocking tales are penned by comic book luminaries Geoff Johns, Dave Gibbons, Peter J. Tomasi, Eddie Berganza, Alan Burnett, Todd Casey and Michael Green & Marc Guggenheim.
"GREEN LANTERN: EMERALD KNIGHTS is filled with wonderful backstory and exposition on the Green Lantern Corps going far beyond Hal Jordan, making this film a perfect complement to the live-action major motion picture, Green Lantern," said Hersin Magante, WHV Marketing Director, Family & Animation.

Video Clip of GREEN LANTERN: EMERALD KNIGHTS: http://raincloud.warnerbros.com/wbol/us/whv/med/green_lantern/tvspots/GreenLantern_EmeralKnights_Oath_WWGL-2013_300.asx





RAMMBOCK
Available: May 4, 2011
Synopsis:
Breaking up can be a touch, but trying to reconcile in a city full of walking dead can really add complications to an already difficult relationship. Filmmakers Marvin Kren and Benjamin Hessler have given us Germany's first foray into the Zombie genre, RAMMBOCK, an unlikely tale of love, terror and survival set against the dystopic backdrop of a zombie-infested Berlin.
Heartbroken and clueless, Michael (Michael Fuith) arrives in Berlin to win back the affections of brooding ex-girlfriend Gabi (Anka Graczyk). But he's in for a little disappointment: she's not home and the city is rapidly overrun by bloodthirsty hordes of zombiefied Berliners. His only companion? The plucky Harper (Theo Trebs, "The White Ribbon"), a teenage plumber's apprentice at work in the apartment complex. From their overnight redoubt in Gabi's bedroom, the unlikely duo must escape the infested building, outwit the undead and find her…before it's too late. Rammbock is hide and seek…with zombies!
Video clip:
http://www.imdb.com/video/wab/vi2076575257/
Review:
I am not usually one to watch zombie movies, but I thought I'd give this one a shot. It is subtitled, but after a few minutes, you forget you are reading and just settle down to watch the movie. Unlike so many recent movies, there is not a handsome leading man, but an ordinary looking fellow (Michael) pining away for a woman who has broken off their relationship. Michael goes to his girlfriend's apartment only to find her young friend, Harper. As night falls, they hear commotion in the courtyard. They see people attacking others, biting their necks, killing them. The undead try to get Michael & Harper but they escape and evade the group.
The story gets interesting when Michael runs into Gabi - with another guy. They also meet another young girl and they band together to escape.
There is an interesting ending, one you may expect, but maybe not.
The movie is entertaining, not too bloody (which I liked) and you will find yourself rooting for Michael and Harper as they race from place to place looking for a way out of the city.
FAREWELL
Official website: www.farewellthemovie.com

Vancouver based NeoClassics Home Entertainment will release the critically acclaimed film FAREWELL, (L'AFFAIRE FAREWELL) from Academy Award nominated Director Christian Carion and starring Emir Kusturica and Guillaume Canet, on DVD in the US April 19, 2011. The film will be available on release from Amazon, Blockbuster, iTunes, Sonic, Sony, Verizon, and is scheduled to be on Vudu and YouTube. DISH, In Demand and TVN have all picked up the film for video-on-demand (VOD) for April 12. br> This French film has garnered significant acclaim and box office success since its US theatrical debut last July. It played in dozens of cities over a period of five months, staying in release through November 2010. The film world-premiered at the Telluride Film Festival and went on to the Toronto International Film Festival.
FAREWELL is the riveting true story of a KGB colonel who, disenchanted with what the Communist ideal has become under Leonid Brezhnev, gives top-secret documents to a French businessman working in Russia, helping to hasten the end of the Cold War. He didn't do this for money, but rather that a new world might dawn for his fellow Russians, but especially for his son.
Based on the book Bonjour Farewell by Serguei Kostine, the film, directed by Christian Carion (Academy Award® nominated JOYEUX NOEL), boasts a strong international cast starring two noted film directors who are also respected actors, Guillaume Canet (THE BEACH; MERRY CHRISTMAS, TELL NO ONE) and Emir Kusturica (THE GOOD THIEF, UNDERGROUND, ARIZONA DREAM). The ensemble also includes Alexandra Maria Lara, Ingeborda Dapkunaite, Diane Kruger, Willem Dafoe, Fred Ward and David Soul.
Thomas Reed, a former US Secretary of the Air Force and historian, wrote: "Please extend my heartiest congratulations to Fred Ward for his portrayal of Reagan. I knew 'RR' as well as anyone, from sharing motel rooms in Modesto to coffee in the Governor's non- mansion in Sacramento. Mr. Ward captured the mannerisms; the makeup people captured the face, the wardrobe people captured the costumes exactly. Wow!"

Review:
It has been a while since I watched a movie with subtitles, but this one was worth the effort. A story right out of the history books, you follow two men (one French; one Russian) as they fight for freedom in Russia. Both have families, both know what they are doing will make a difference in the world. The lives of both families are forever changed by their actions, but they did it for love of country, not money! That is perhaps why they succeeded.
The acting is marvelous -- you see the terror in the eyes of the family as they are taken in for interrogation. You hope that there is enough time for the French businessman and his family to get across the border before word comes about his involvement in the plot. In the end, the Russian gives his life for his cause -- and his French friend.
This is a powerful movie and you really have to wait until the closing minutes to see the intricacy of the entire affair. This is a perfect movie for the thriller fan. It will keep you on the edge of your seat until the end.

BATMAN: THE BRAVE AND THE BOLD SEASON ONE PART TWO
Available: March 15, 2011
Official URL: http://familyentertainment.kidswb.com/product/batman-the-brave-and-the-bold-season-one-part-two
WBshop URL:
http://www.wbshop.com/Batman-The-Brave-And-The-Bold-Season-One-Part-Two/1000155395,default,pd.html?cgid=&adid=WB_ADS_WBE_FB_BatmanTheBraveandTheBoldS1P2

Synopsis:
Batman wings into an exciting new era, teaming with a mighty honor roll of DC Comics Super Heroes in this action-packed series. Through the show's final 13 Animated Adventures in this 2-Disc Collection, the Dark Knight allies with Aquaman, Plastic Man, Blue Beetle, Red Tornado, Green Arrow, Wildcat, Deadman, Bronze Tiger and Atom to take on an array of evildoers ranging from mad scientists to intergalactic crooks, from power-mad dictators to out-of-control teenagers. He even travels to a parallel world, becoming the villainous Owlman! In this cool, cutting-edge and often funny series bringing back old-school comic-book styling and dry wit to crimefighting, Batman faces any peril – including other heroes stealing the show – in his relentless pursuit of justice.
Renowned writer Grant Morrison discusses page-to-screen transition of his landmark ALL-STAR SUPERMAN. Use this link to read through the whole interview. Grant Morrison .

Mad Men's Christina Hendricks fits childhood dreams into a busy mainstream schedule as the voice of Lois Lane in ALL-STAR SUPERMAN.
Here are links to some special material:

Christina Hendricks - Lois Lane
Lois Lane.

Review:
Batman fans will love this DVD. The stories are cleverly written and with a very distinct sense of humor. I thought Kevin Conroy was the only voice of Batman -- but this DVD introduces us to Diedrich Bader who does an outstanding job.
This DVD pays homage to the Batman of the early to late 60s. You also are introduced to other superheroes with each episode -- like the Blue Beetle, Red Tornado, Wildcat, Deadman. You also get adventures with some of your favorites like Aquaman, Green Arrow, Atom.
I know my nephew and his children are going to love these new adventures. Brings back memories for some of us older folks as well.

HEREAFTER
Available on Blu-ray Combo Pack, DVD, On Demand and for Download 3/15! http://bit.ly/HereafterFB

George (Matt Damon) is a blue-collar American with a special connection to the afterlife dating from his childhood. French journalist Marie (Cécile de France) has a near-death experience that shakes her reality. And when London schoolboy Marcus (Frankie and George McLaren) loses the person closest to him, he desperately needs answers. Each seeking the truth, their lives will intersect, forever changed by what they believe might – or must – exist in the hereafter. Academy Award winner* Clint Eastwood directs this haunting original tale from a screenplay by two-time Oscar nominee* Peter Morgan. Jay Mohr, Bryce Dallas Howard, Marthe Keller and Derek Jacobi also star. http://hereafter.warnerbros.com/dvd/

Review:
Clint Eastwood is a master story teller. This movie starts with an awesome visual -- a tsaumi that nearly kills Marie. You see twin brothers battling for their existence with a mother who is into drugs and alcohol. Matt Damon, one of the best actors in the business today, portrays a man who can see the future. This "gift" has prevented him from having a life, a real relationship, any emotional link to another individual. His brother can't understand why George (Damon) won't return to using his gift to make a good living rather than working in a factory. All three are searching for answers and eventually find each other. Their journeys are intertwined and their stories will keep you watching.
DUNGEONS & DRAGONS
Dungeons & Dragons Facts:
Official Site: http://bit.ly/WBD_Dungeons

Preview Clip:
http://pdl.warnerbros.com/wbol/us/dd/med/dungeonsanddragons/clips/DandD_US_WBHE_Filmclip_headoff_qt_700.mov

Synopsis:
The imaginary world of the most popular fantasy role-playing game ever comes to life in this special-effects-filled adventure. In the Empire of Izmer, magic is the key to power in both the supernatural and political realms. The Mages are a sect who know the secrets of magic and use it to hold sway over the masses. The youthful Empress Savina wants to use her powers to bring justice and prosperity to all, but Profion is an evil Mage who wants to use his knowledge of magic to overthrow Savina and establish his own despotic rule. Through deceitful means, Profion wins away the special scepter that allows him to control the nation's Golden Dragons; Savina's only hope to recover the scepter and the rule of Izmer is to obtain the Rod of Savrille, a talisman that will give her powers over the Red Dragons, even more powerful than their golden counterparts. As Savina sets out to gain control of the Red Dragons, she gains a number of unlikely allies.

FELICITY: AN AMERICAN GIRL ADVENTURE
Available: February 15, 2011

Synopsis:
Meet Felicity Merriman, a 10 year-old girl who's as spirited and independent as the American colonies she lives in. For the first time ever, Felicity comes to life on screen in Felicity: An American Girl Adventure, a full- length live action movie based on American Girl's best-selling books.
When Felicity meets Penny, a beautiful copper colored mare, she knows with all her heart that she must free Penny from her cruel owner. Felicity desperately wishes for that same sureness of heart about the rumors of revolution swirling through Williamsburg. Felicity's father believes that the colonies should be free form England's rule, but her beloved grandfather and her best friend Elizabeth both support the king. With fiercely conflicting loyalties dividing the colonists, something as simple as a cup of tea could divide Felicity from her best friend forever. As Christmastide draws near, Felicity struggles to hold her family and friends close, and to find ways for love and friendship to rise above the growing conflict.

Review:
This was a great movie! Yes, it has no special effects, it's about a girl during the pre-Revolutionary War period but it has heart, a good story and a wonderful cast. What more can you ask for?
Felicity is a young 10 year old girl with lots of spirit, an independent spirit in a difficult time. She lives in Williamsburg and her father (John Schneider from Smallville) is a storekeeper. Her family is reasonably well-off because of the business, but her father is torn between loyalty to England and the independence of the colonies.
I loved the sequences of Felicity and her grandfather (who was a Loyalist to the core). He was a wise man who owned a plantation and raised horses. Felicity acquired her love of horses from her grandfather -- along with wisdom beyond her years. When she sees a horse being mistreated, she tries to save the animal -- that she names Penny because of her copper color. The horses's owner will have none of it -- he is a cranky fellow who has recently lost his wife and fallen into alcholism.
This story has something for everyone. You watch Felicity grow into a wonderful young lady, fighting to remain independent in thought and manner.
I don't want to give away the story -- you should pick up this DVD to watch with your family. The lessons learned by Felicity would best be learned by everyone! Nothing is stronger than friendship and family.
LIFE AS WE KNOW IT -- On Demand and For Download for Valentine's Day!
LIFE AS WE KNOW IT is available now On Demand and For Download http://bit.ly/f0FI2q

SYNOPSIS
After a distastrous first date for caterer Holly (Katherine Heigl) and network sports director Messer (Josh Duhamel), all they have is common is a dislike for each other and their love for their goddaughter Sophie. But when they suddenly become all Sophie has in this world, Holly and Messer must set their differences aside. Juggling careers and social calendars, they'll have to find common ground while living under the same roof. Josh Lucas, Christina Hendricks, Hayes MacArthur and Jean Smart co-star in this tart and tender romantic comedy directed by Greg Berlanti (Brothers & Sisters, Everwood). http://lifeasweknowitmovie.warnerbros.com/

VIDEO CLIPS:
http://www.youtube.com/watch?v=a7OUb1Pz9MM

Review:
While the plot of this movie seemed pretty familiar, it had a number of twists and turns. Katherine Heigl is wonderful as Holly - a baker/caterer who must take on the responsibility of raising a young baby with a network sports director (Josh Duhamel). Neither were ready for this kind of life, but they honored the request of their best friends, to raise their daughter, Sophie if anything happened to them. Holly & Messer's first date was a total disaster, yet Sophie had brought them together and they loved the child and were willing to give up quite a lot in each of their lives. Through the dirty diapers, first steps, competing careers, Holly and Messer do develop feelings for each other. They realize they complete each other -- with Sophie -- they are a family.
If you like love stories, this is a good Sunday evening flick. Girls -- Josh Duhamel is very easy on the eyes. This is well worth the price -- and you'll want to share it with your friends.

TOM AND JERRY: FUR FLYING ADVENTURES
Available February 8, 2011

Synopsis:
They're at it again – hilariously – in a new and nutty 14-cartoon collection! In this corner, a perturbed pussycat. In the other corner, a mischievous mouse. Let the comedic mayhem begin with this menagerie of 14 fur-flying dust-ups. The tussling twosome travel through time (Guided Mouse-ille), to Europe (Neapolitan Mouse) and into space (O-Solar-Meow). And it's two against one when Tom's scaredy-cat cousin George comes to town in Timid Tabby. But Jerry comes out on top time and again in Pet Peeve, That's My Mommy and Robin Hoodwinked. This collection's classic cartoons starring your family's longstanding favorite cat and mouse duo again prove that as their rivalry is neverending, so are the joy and the laughs they spark!

SCOOBY-DOO! MYSTERY INC. SEASON 1 VOLUME 1
Available on DVD: January 25, 2011 WBShop Product Page: http://www.wbshop.com/ScoobyDoo-Mystery-Inc-Vol-1/1000155580,default,pd.html?cgid=&adid=WB_ADS_WBE_FB_Scooby-DooMysteryV1

Synopsis:
Hop in the van for Mystery Inc.'s new, cool series of spooky capers. Like, it's an all-new Scooby-Doo TV series for families who want their mysteries like Scooby-Doo and Shaggy want their pizza … spicy with extra sauce! Join the gang in Crystal Cove – the most haunted place on Earth – to solve creepy cases packed with fearsome spooks and frights, exciting chases, terrifying surprises and of course, Freddy's ingenious traps. But the gang doesn't fall for that ghost stuff anymore. They know there's always a bad guy behind the monster suit, until they receive a cryptic clue from the mysterious Mr. E, who challenges them with their greatest mystery yet – to uncover the secret behind the curse of Crystal Cove! Get trapped with Scooby-Doo, Shaggy, Freddy, Daphne and Velma in four action-packed adventures from the cool, new show that's a lot of doggone fun!

Review:
I always love watching Scooby-Doo and Mystery Inc. as they wander about solving mysteries. In this DVD, the voices are a little different, but the overall quality is very good. If you are a Scooby-Doo fan, you will love this one. While adults could have a hard time sitting still, kids should enjoy some of the childish humor sprinkled throughout the show.

MERLIN - THE COMPLETE SECOND SEASON
Availabe on DVD: January 18, 2011
Official Site URL: http://www.bbcamericashop.com

Synopsis:
Merlin is back with even more magic, adventure and romance as the young wizard struggles to protect Prince Arthur in the perilous world of Camelot. While battling deadly assassins, mystical monsters and the most powerful sorcerers Camelot has ever seen, Merlin must work harder than ever to conceal his unique abilities, as King Uther redoubles his war against magic. And Merlin isn't the only one whose destiny calls—Lady Morgana , Uther's ward, discovers dangerous secrets she dare not reveal; Lancelot returns, changing everything for both Gwen and Arthur; and King Uther fall in love, little knowing that the charming Lady Catrina is secretly a hideous troll. And as Arthur continues on his path from arrogant prince to the noble and just King Arthur of legend, we see the return of the one prophesised to kill him—the mysterious druid boy, Mordred. Featuring exciting new villains, white-knuckle stunt sequences, and spectacular CGI monsters, Merlin season two is more thrilling than ever.

Review:
I love BBC series! They have great stories, marvelous acting -- and in this case -- awesome special effects. MERLIN is one of those shows you could sit and watch for a while and not get the least bit bored. You are always looking for the next turn, the next magical moment. I absolutely love the dragon (voiced by John Hurt). Merlin seeks help from the dragon reluctantly -- and must promise to free the dragon from his chains one day. Anthony Head is very good as King Uther along with all the other cast members. This would be a good one to watch with children. While there is some violence, there is also lessons to be learned about leading people (from Prince Arthur) and service others (Merlin).

ER: THE COMPLETE FOURTEENTH SEASON
Available on DVD: January 11, 2011

Synopsis:
At an ER party, Nurse Chuny Marquez recalls, "I still remember when Mark Green and Doug Ross were running the place." "Who?" asks a newcomer. So much has happened in 14 seasons, so many people have come and gone, but the chaos of saving lives and the dedication of the people who make County General run remain. In this penultimate season of the powerful, award-winning series, personal tragedies threaten – and sometimes strengthen – relationships among the staff. And the patients bring their own compelling stories. A boy genius diagnoses his mysterious illness, a cancer-ridden prison doctor is haunted by the men he put to death, a woman arrives in the ER expecting her 13th baby. Triumph, loss, tears, joy…next!








SAMANTHA: AN AMERICAN GIRL HOLIDAY
Available on DVD: January 7, 2011

Synopsis: The American Girl collection of books, dolls, and accessories makes its film debut in this inaugural title featuring bestselling character Samantha, in a live-action holiday story set in 1904. AnnaSophia Robb plays Samantha Parkington, a poised yet playful 9-year-old who lives with her wealthy grandmother (Mia Farrow) in a country estate after the untimely death of her parents. Still grieving her loss, Samantha takes comfort in her friendships with new pal Nellie, a servant girl, and her dashing Uncle Gard (Jordan Bridges), a successful businessman. When Uncle Gard marries Cornelia (Rebecca Mader), Samantha is reluctant to embrace this female "intruder" until she spends three months with the newlyweds in New York City. In time, Samantha grows to trust and admire Cornelia, a spirited suffragette. Emboldened by Cornelia's example, Samantha takes her own courageous risks to improve the plight of some young orphans. This superbly produced film provides a glimpse into America during the Industrial Revolution, while showcasing the promising talents of young Robb. (Ages 8 and older) --Lynn Gibson, Amazon.com

Review:
This is one of those movies all ages can watch -- and enjoy. While targeted at girls, with tons of merchandising to go along with it (books, dolls, etc.), the story is a good one that sends a good message as well.
This is a wonderful period piece, showing people dealing with issues like Womens Sufferage, Child labor, and the lack of mandatory education. More movies of this sort need to be show -- to enlighten young people to conditions that were quite different from today's society -- yet needed to make us appreciate the freedoms we enjoy today.

LOONEY TUNES SUPER STARS: FOGHORN LEGHORN & FRIENDS
and LOONEY TUNES SUPER STARS: TWEETY & SYLVESTER Both available on DVD: November 30th

Looney Tunes Super Stars: Foghorn Leghorn & Friends
Synopsis:
Foghorn Leghorn, the overgrown, adult rooster with the strong Virginia accent and a penchant for mischief, is featured as the Super Star is these Looney Tunes cartoon shorts. Watch the diminutive Henery Hawk's attempts to catch and eat Foghorn, Foghorn's gags on his canine nemesis Barnyard Dawg and finally the overgrown rooster's efforts to woo the widowed hen Miss Prissy in this collection of cartoon shorts. Additionally Foghorn is joined on the disc by some other Looney Friends such as Elmer Fudd and Two Crows.
This second installment of the "Looney Tunes Super Star" series, prominently stars Foghorn Leghorn & some of his Looney Tunes friends – Fans have been asking for more of Foghorn Leghorn so I Say I Say I Say Son here it is!

Looney Tunes Super Stars: Tweety & Sylvester
Synopsis:
When Friz Freleng directed 1947's "Tweetie Pie," he may not have known he was making history. This, the first pairing of Sylvester the sputtering cat and Tweetie (later Tweety) the wide-eyed canary, won an Academy Award and united a duo that would appear in more than 40 Warner Brothers cartoon shorts by 1962. Sylvester and Tweety earned their studio another Academy Award for 1957's "Birds Anonymous" and several other Oscar nominations through the years. Generations of Americans have grown up watching Sylvester's classic, ever-thwarted attempts to catch Tweety. With two of the most famous voices in cartoons, both supplied by Mel Blanc, Sylvester's sloppy "sufferin succotash" and Tweety's baby-voiced "I tawt I taw a puddy tat," Sylvester and Tweety are two of the most quickly identified characters in cartoons.
This second installment of the "Looney Tunes Super Star" series prominently stars one of the Looney Tunes franchise's most popular characters, Tweety!



Review:
I have to thank Warner Bros. for bringing these cartoons back. They are THE BEST of the best when talking about Sylvester & Tweety and Foghorn Leghorn & Friends. These cartoons have been hand picked, starting with the first Tweety Pie cartoon and going forward. These award-winning cartoons will make you laugh -- guaranteed.
The best part is that they have also been restored, so the colors are vivid and the animation still holds up after all these years. While I enjoyed watching them, I'm sure the children in my family will enjoy them as well. Can't wait to see what their reaction will be.
THE CHRONICLES OF NARNIA
Available on DVD: November 9th
Official Site URL: www.bbcamericashop.com

Synopsis:
C.S. Lewis's enchanting tale comes to life in this classic BBC adaptation from 1988. When young Second World War evacuee Lucy Pevensie hides in an old wardrobe during a game of hide and seek, she finds herself transported to the magical land of Narnia, locked in eternal winter by the evil White Witch. Her siblings do not believe her when she tells them of this strange new world, but they are soon in Narnia themselves, fighting alongside the noble lion Aslan to defeat the witch and her mighty army. This set includes the following complete stories from the book series: The Lion, The Witch and the Wardrobe; Prince Caspian; The Voyage of the Dawn Treader; The Silver Chair.

Review:
I have loved all the CHRONICLES OF NARNIA movies so far. However, this BBC production is equally as wonderful. While done on a much smaller scale, the story still is magnificent. The actors, young and old, are terrific and I find the episodic nature of the stories much easier to follow -- especially for younger viewers. This production is a good introduction to the novels written by C.S. Lewis.
HARRY POTTER AND THE DEATHLY HALLOWS - Part 1
Warner Bros. Digital Distribution (WBDD) prepares you for HARRY POTTER AND THE DEATHLY HALLOWS - PART 1 with the release of the first five Harry Potter films this month On Demand (cable & satellite) and through digital Download on iTunes, Amazon Video On Demand, XBOX and PlayStation and other online digital retailers.

Check out: ON DEMAND: www.WarnerBros.com/HarryPotter
FOR DOWNLOAD: http://bit.ly/WB_HarryPotter_1

The all-new HARRY POTTER MONTAGE: http://www.youtube.com/watch?v=BzyKcLc1jmo
WEST WING ON BLU-RAY
Warner Bros. Digital Distribution (WBDD) has announced that all seven seasons of THE WEST WING are now available for the first time in high definition exclusively through digital download on iTunes, Amazon Video On Demand and other online digital retailers. Winner of 30 Emmy Awards™ and two Golden Globes™, The West Wing aired between 1999 and 2006, giving viewers a fictionalized look inside life in the Oval Office.
WBDD is also giving fans of THE WEST WING an exclusive behind-the-scenes interview with one of the show's executive producers, Thomas Schlamme. Now available at http://bit.ly/WBDD_WestWing, fans can get a sneak peek and hear details about the show they love.
THE WEST WING offers a behind-the-scenes look at the life of the eclectic group of frenzied staffers in the Oval Office. The sophisticated series starred Rob Lowe, Dulé Hill, Allison Janney, Janel Moloney, Richard Schiff, John Spencer, Bradley Whitford and Martin Sheen. Acclaimed dramatist Aaron Sorkin (A Few Good Men, The American President, The Social Network) created the series and executive produced with Thomas Schlamme and John Wells. The West Wing is from John Wells Productions in association with Warner Bros. Television.

Video Clip:
http://pdl.warnerbros.com/wbol/us/dd/med/westwing/s7/clips/ww_interview_fondestmemory_qt_700_amazonitunes.mov
THE DC SHOWCASE ANIMATED SHORTS COLLECTION
Warner Home Video is proud to distribute two exciting DC Comics-based titles -- "The DC Showcase Animated Shorts Collection" featuring the all-new short, "Superman/Shazam: The Return of Black Adam"; and the 75- year documentary celebration, "Secret Origin: The Story of DC Comics."

Video clips:
http://raincloud.warnerbros.com/wbol/us/whv/med/dc/dcshowcase/clips/dc_showcase_superman_shazam_pt1_qt_300.mov

http://raincloud.warnerbros.com/wbol/us/whv/med/dc/dcshowcase/clips/dc_showcase_superman_shazam_pt1_qt_300.mov

Review:
I couldn't wait to see the Superman/Shazam DVD. The story of the origin of Shazam is wonderful. Many have read the story of how Shazam came to be. Orphaned Billy Batson is a friend of Clark Kent and later they become an invinsible team. Good story, especially for smaller children. The triumph of good over evil -- right over wrong.

Also on the DVD are stories featuring The Spectre (with voice of Gary Cole as The Spectre); Green Arrow and Jonah Hex. While I enjoyed all four features, it seemed that they became increasingly violent as the DVD went on. So parents will want to review the material (as they always should) before having smaller children watch the segmentrs.
GOING THE DISTANCE
Synopsis:
When a six week romp through NYC inadvertently becomes meaningful, Erin (Drew Barrymore) and Garret (Justin Long) decide to see if they can go the distance in a coast-to-coast relationship.

Starring: Drew Barrymore, Justin Long
Supporting actors: Charlie Day, Jason Sudeikis, Christina Applegate

Review:
I'm not much on romantic comedies. While this one had a decent story, I was turned off by the somewhat vulgar and sophomoric dialog/situations.
SCOOBY-DOO! CURSE OF THE LAKE MONSTER
Release Date: March 1, 2011

Mystical moonstones, creepy creatures and unlikely romances are on the docket for Mystery Inc. in SCOOBY-DOO! CURSE OF THE LAKE MONSTER, an all-new, live action movie featuring an exclusive extended cut of the film with never-before- seen music sequences coming to Blu-Ray™ and DVD March 1, 2011 from Warner Premiere and Cartoon Network. A follow-up to its smash-hit predecessor Scooby-Doo! The Mystery Begins, Scooby-Doo! Curse of the Lake Monster will be available from Warner Home Video as a Blu-Ray™ Combo Pack and single disc DVD. Order due date is January 25, 2011. The film will also be available On Demand and for Download.
SCOOBY-DOO! CURSE OF THE LAKE MONSTER finds the Mystery Inc. gang heading toward summer jobs at a country club owned by Daphne's uncle, only to stumble onto strange happenings around the local lake - including an enormous Frog Monster terrorizing the locals. There's mystery afoot and romance in the air that only the fearful foursome-plus-one can solve. Group leader Fred, drama queen Daphne, brainiac Velma, fun-loving Shaggy and the cowardly Scooby-Doo are on the case!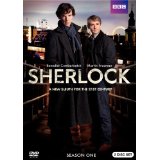 SHERLOCK: SEASON ONE
Release date: November 9, 2010
Synopsis:
A contemporary take on the classic Arthur Conan Doyle stories, Sherlock is a thrilling, funny, fast-paced adventure series set in present-day London. Co-created by Steven Moffat (Doctor Who, Coupling) and Mark Gatiss, Sherlock stars BAFTA-nominee Benedict Cumberbatch (Hawking, Amazing Grace) as the new Sherlock Holmes and Martin Freeman (The Office, Love Actually), as his loyal friend, Doctor John Watson. Rupert Graves plays Inspector Lestrade. The iconic details from Conan Doyle's original books remain ? they live at the same address, have the same names and, somewhere out there, Moriarty is waiting for them. And so across three thrilling, scary, action-packed and highly modern-day adventures, Sherlock and John navigate a maze of cryptic clues and lethal killers to get at the truth.
Video Clip:
http://raincloud.warnerbros.com/wbol/us/whv/med/sherlock/S1/clips/Sherlock_Ep01_Clip_02_DV_qt_300.movM
Review:
Like so many BBC series, SHERLOCK is very well done. SHERLOCK HOLMES is a wonderful combination of crisp writing, subtle humor and engaging. With the recent big screen version of SHERLOCK HOLMES, more viewers should seek out this BBC series. It is smart and fast paced, with original stories that make you want to see more. The fact that the series is set in modern time does not detract from the original concept at all -- in fact it adds to the enjoyment and makes it easier to relate to the current time period.
DVD REVIEWS
There are a number of DVDs coming out each month. I have divided them into two types -- regular entertainment and family DVDs. Information about regular DVDs can be found at DVDs. Looking for movies you can watch with your children? I have moved many of the family-oriented DVDs to a Family DVDs page. Here you will find wonderful DVDs you can enjoy with your entire family -- no matter the age. You will find background information about the DVD, but there are clips as well from Warner Bros. Enjoy!

CHRISTMAS DVDS
With the passing of the holidays, I have moved all the Christmas videos over to the Christmas DVD page.
NEW BOOKS TO CHECK OUT
STARGATE ATLANTIS: The Lost
by Jo Graham and Amy Griswold

Reeling from the terrible events of STARGATE ATLANTIS Homecoming, the expedition team are doing whatever it takes to find Doctor Rodney McKay – even if it means turning to their enemies for help.
While Colonel Sheppard and Teyla seek information from Ladon Radim of the Genii – and pay a high price to secure his reluctant cooperation – Ronon and Doctor Keller reopen tense negotiations with their sometime-ally, Todd. But as the balance of power begins to shift among the Wraith, Ronon and Keller struggle to ensure that they remain Todd's allies and don't become his hostages.
Meanwhile, far away, Rodney is facing a fate more terrifying than anyone on Atlantis could possibly imagine…
BABYLON 5 MUSIC VIDEOS AND TRIBUTES
I found a touching tribute to Johnny Sekka this morning. Johnny was Dr. Kyle in "The Gathering" - the original pilot for Babylon 5. I met Johnny at a convention once. He was an awesome personality. He had vast experience in theater and a resonent voice that was hard to forget. Johnny died in 2006 of lung cancer.

I found this message on the Babylon 5 moderated newsgroup this morning and just had to post it so that others might enjoy the marvelous music videos created by John Hudgens.

+++++++++++++++++++++++++
As some of you may know, I was hired by Joe Straczynski back in the day to create Babylon 5 music videos for him to use at science fiction conventions, and later to promote the show to networks. Eight were produced over the run of the series, not including the memorial videos I did later for Rick Biggs and Andreas Katsulas.

For the longest time, the only way to see these was if Joe or I showed them at a convention, but now, after numerous requests from fans over the years, Joe has given me permission me to post these online.

Danger Zone: http://www.youtube.com/watch?v=xYNG0ow0G0k

I Need a Hero: http://www.youtube.com/watch?v=PFo3Lau2Occ

Requiem: http://www.youtube.com/watch?v=X7ckXY6yiVQ

Nobody's Side: http://www.youtube.com/watch?v=Wk9LvldiOf0

Welcome to the Third Age: http://www.youtube.com/watch?v=YT5q_ltXiY0

Keep Yourself Alive: http://www.youtube.com/watch?v=t0lRtpWR5lo

The Phantom B5 Video: http://www.youtube.com/watch?v=uV4GMNjDdYc

Third Age 2K: http://www.youtube.com/watch?v=HqIyY0PWjbI

Richard Biggs memorial: http://www.youtube.com/watch?v=HyD4L8yNtsA

Andreas Katsulas memorial: http://www.youtube.com/watch?v=h2UQ2l9NPIg

- This is the extended version that I did for Andreas' widow ater the original cut was released on the net. It's never been seen online until now.

For those of you who've never seen these, I hope you enjoy them - and for those that have (and emailed me many times over the years about releasing them), I hope they're as good as you remember. Working with Joe on these videos was one of the highlights of my career, and I'll be forever grateful to him for the doors these have opened for me. I'm proud to have them on my resume.

John Hudgens
www.zteamproductions.com
COMIC BOOKS
Over the long summer break, Fringe has been quietly releasing comic books.
Tales from the Fringe has been revealing character backstories unrevealed on the show. Comic #1 followed Peter's exploits in Iraq, while #2 followed Broyles' first encounter with the alien from "Earthling." Astrid became the focal point of issue #3, where we learned how she came to join the FBI, while the fate of Nina's arm in the aftermath of the events of "Peter" was seen in issue #4. Gene the Cow's dreams will be the focus of #5, out later this month, and Olivia's "early days in the Fringe division" will be the subject matter of next month's #6.
You can order back issues of each comic for only a couple of bucks from Amazon.com, and you can also get the big paperback compilation of the six issues for only $10.11. Of course, you'll have to wait a while for the 144-page volume: it's not slated to land until January.





Shoreleave33
July 8-10, 2011
Place: Baltimore, Maryland
For more information, go to http://www.shore-leave.com/registration
The deadline for preregistration is June 15, 2011. Thereafter, registration (limited to 1500) will be at the door only at a higher price.
Comiccon International, Moscone Center, San Francisco
July 21-24, 2011
Place: San Diego, California
For more information, go to http://www.comic-con.org
Steel City Con
July 29-31, 2011
Place: Monroeville Convention Center, Monroeville, PA
Guests: Lindsay Wagner (Bionic Woman), Margo Kidder (Lois Lane in 4 original Superman movies); Jeremy Bulloch, Star Wars
For more information, go to http://www.steelcitycon.com
Woldcon2011: Renovation Aug 17-21, 2011
Place: Reno, Nevada
For more information, go to http://www.renovationsf.org
ClaudiaCon in London August 13-14, 2011
(it's a dream come true for any fan! "All access-all the time", dinner with Claudia in her house, go to her birthday party, and more!)
For more information, go to http://www.claudiaconuk.com/
Dragoncon 2011 Sept 2-5, 2011
Place: Atlanta, Georgia
For more information, go to http://www.dragoncon.org/dc_guests_list.php
SPECIAL ANNOUNCEMENTS!
Creation Entertainment has a large number of conventions planned for the next several months. They include stars from TWILIGHT, SUPERNATURAL, STARGATE, FARSCAPE, XENA, SERENITY, STAR TREK, etc. Check out their calendar to see if one will be in your neighborhood soon. Don't miss their Videos page as well. It is full of some priceless video from a number of conventions.
Be sure to visit the referenced sites to see if there have been changes in dates/guests attending. Visit our Convention Calendar for a full listing of upcoming conventions.
BACK ISSUES OF THE ZOCALO TODAY
The front page of the The Zocalo Today changes daily, so be sure to check the back issues to make sure that you haven't missed anything IMPORTANT! I don't want the front page getting too long so I shift information periodically into the archives. So if you aren't a regular visitor to The Zocalo Today, be sure to check out the back issues. Just use the button above!
---
Take care and I look forward to hearing from you.
Sandra Bruckner (sgbruckner@aol.com)
Editor/Publisher
ISN News: The Zocalo Today
http://www.isnnews.net
Copyright - SBruckner, 1999-2011