[an error occurred while processing this directive]

The Zocalo Today

Welcome and thank you for dropping by. Take your shoes off, get comfortable and stay a while. There is a LOT of information here and you won't want to miss any of it.

The Zocalo Today is an interactive newsletter, encouraging readers to join a discussion topic or to send along letters that can be shared with other readers.

The Zocalo Today is a newsletter for Babylon 5 and science fiction fans everywhere. It is as much YOUR newsletter as it is mine! I'm just pulling together things for you!

Join our discussion topic. It is just one way you can share with other Z readers. If you see Babylon 5 cast and crew in other roles, let us know. We enjoy convention reports, photos, etc. Don't miss our back issues. I hope this will become more than just a newsletter. It's a community of people that enjoy sharing their experiences and interests. Babylon 5 brought many of us together -- and it remains with us, despite the fact that is no longer in production. Don't be shy. Join us today!

If you have questions, drop me a line at sgbruckner@aol.com. If you would like to join the mailing list for our newsletter, send me a note and I'll include you on the list. Or you can use the subscription block at the left.

Again, WELCOME!
SATURDAY, JULY 5, 2008
METROPOLIS SCENES FOUND
The German Murnau Foundation, dedicated to film preservation, reported a remarkable discovery. Long-lost portions of Fritz Lang's seminal silent SF movie METROPOLIS have been discovered in Buenos Aires, Argentina. Staff members of the Museo del Cine Pablo C. Ducros Hicken in the Argentine capital found the missing scenes--about 25 minutes' worth, or 25 percent of the original film--in a 16mm negative. The footage had been cut after the film's original release and was thought lost forever. The Wiesbaden-based Murnau Foundation, which holds rights to METROPOLIS, plans to incorporate the scenes--which reportedly enhance narrative logic and clarify the film's story--into a new restored version of the movie, in cooperation with the Argentine film museum. The newly discovered scenes include the character of Georgy in his "reduced" state, a character named Slim and his transformation into an apocalypse-preaching monk and a car journey through the city of METROPOLIS.
---
THE GOON
The Hollywood Reporter writes that Dark Horse Entertainment, David Fincher and animation house Blur Studios are teaming up to bring the cult comic THE GOON to the movies as a computer-animated film. Created by Eric Powell in 1999, the comic follows the adventures of a muscle-bound brawler who claims to be the primary enforcer for a feared mobster. The stories have a paranormal and comedic edge to them and concern ghosts, zombies, mad scientists and "skunk apes." Dark Horse has been publishing the comic since 2003. Powell would write the screenplay for Goon, and Fincher would produce. No studio is yet attached, and deals are being negotiated. Dark Horse, which has a first-look deal with Universal, is aiming to develop the project in-house before setting it up. Blur is best known for its shorts, including the Academy Award- nominated "Gopher Broke," as well as its work in commercials and special effects. GOON will be the company's first feature.
---
HOLIDAY BOX OFFICE
Over the holiday, HANCOCK hit for $41.3 in boxoffice loot. The Will Smith starrer grossed an estimated $17.1 million Thursday, following hauls of $17.4 million on its first official day in release in 3,965 locations Wednesday and $6.8 million from 3,680 "preview" playdates on Tuesday night. Inspired by a graphic-novel series, the action pic seems well on track to cross $100 million domestically through Sunday. Picturehouse expanded its kids pic KIT KITTDREDGE: AMERICAN GIRL into wide release Wednesday after two weekends of limited runs. The Abigail Breslin starrer grossed $900,000 on Thursday and now has a $2.5 million cume. Something in the low double- digit millions looks possible through Sunday.
---
HARRY POTTER AND THE HALF BLOOD PRINCE
New images have been released by Warner Bros. for the upcoming film HARRY POTTER AND THE HALF BLOOD PRINCE.
Story line: (SPOILER WARNING) Voldemort is tightening his grip on both the Muggle and wizarding worlds and Hogwarts is no longer the safe haven it once was. Harry suspects that dangers may even lie within the castle, but Dumbledore is more intent upon preparing him for the final battle that he knows is fast approaching. Together they work to find the key to unlock Voldemort's defenses and, to this end, Dumbledore recruits his old friend and colleague, the well-connected and unsuspecting bon vivant Professor Horace Slughorn, whom he believes holds crucial information. Meanwhile, the students are under attack from a very different adversary as teenage hormones rage across the ramparts. Harry finds himself more and more drawn to Ginny, but so is Dean Thomas. And Lavender Brown has decided that Ron is the one for her, only she hadn't counted on Romilda Vane's chocolates! And then there's Hermione, simpering with jealously but determined not to show her feelings. As romance blossoms, one student remains aloof. He is determined to make his mark, albeit a dark one. Love is in the air, but tragedy lies ahead and Hogwarts may never be the same again."
---
MOVIE TRAILERS
If you have a couple of minutes, jump over to http://www.variety.com/index.asp?layout=videoBC&bcpid=714034225 and watch some of the movie trailers at Variety. There is QUANTUM OF SOLACE, EAGLE EYE, VALKYRIE, THE DAY THE EARTH STOOD STILL, THE CURIOUS CASE OF BENJAMIN BUTTON and more. The remake of THE DAY THE EARTH STOOD STILL is interesting -- with Keanu Reeves!
---
TOP SCIENCE FICTION NEWS STORIES:
To catch up on the latest news from around the world of science fiction, go to News Page. You'll find the highlights this week and this month here.
---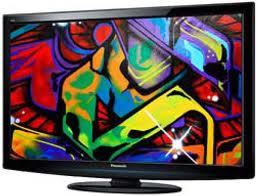 5:00pm on ABC Family
Harry Potter and the Chamber of Secrets
The young wizard and his best friends investigate a dark force that is terrorizing their school, Hogwarts. Based on a book by J.K. Rowling.

7:30pm on FX
The Punisher
An FBI agent becomes a gun-toting vigilante after a crooked businessman orders hit men to murder his family. Based on the comic book.

8:00pm on CBS
The Unit - Two Coins
Grey's relationship with an Israeli soldier turns dangerous when a hostile militia surrounds them as they study advanced desert warfare in Israel.

9:00pm on ABC Family
Harry Potter and the Prisoner of Azkaban
The young wizard and his friends confront Sirius Black, a fugitive with ties to Harry's past. Based on a book by J.K. Rowling.

9:00pm on SciFi
Ginger Snaps Back: The Beginning
Sisters in 19th-century Canada take refuge at a remote outpost that is besieged by werewolves. Credits: Katharine Isabelle, Emily Perkins, Nathaniel Arcand, David MacInnis, JR Bourne

10:00pm on ABC
Eli Stone - Heal the Pain
Eli adjusts to his new position at the law firm; Maggie becomes lead counsel on a case with Eli, and the role reversal brings them closer together; Taylor tries to reunite with Eli through a live performance by George Michael.




If you had to describe Babylon 5 in a sentence or two, what would you say? There have many descriptions written, but what would make a new science fiction fan want to pick up the DVDs or VHS copies and watch – and then read all the books that are canon?

Send in your thoughts and comments to sgbruckner@aol.com. I will post them on the Discussion Page for everyone to share and enjoy. There are some good ones so far. Add yours! If you see an old topic you want to respond to, go right ahead. We enjoy hearing from you.
G'KAR MASK GIVEN TO MUSEUM
Ranger Amy sent along this link to make sure that all Babylon 5 fans know that the prosthetic mask worn by Andreas Katsulas as G'Kar is now on display at the Museum of the Moving Image. The mask is mounted on a life mask of Andreas Katsulas. You have to read the wonderful story of Babylon 5 fans who banned together to purchase the mask so that it could be shared by fans and the general public. Go to http://collection.movingimage.us/index.php?g=detail&object_id=99056&representation_id=4587 to read how this piece of Babylon 5 history was preserved. The Museum of the Moving Image is located at 35 Avenue at 36 Street, Astoria, New York 11106. There website can be viewed at http://www.movingimage.us/site/site.php.
OTHER VOICES - VOLUME 2
Babylon 5 Scripts: Other Voices
VOLUME 2
Price: $39.99

For more information and to order B5 Other Voices, go to www.B5OtherVoices.com.

Featuring these 6 scripts
• "By Any Means Necessary" by Kathryn M. Drennan
• "TKO" by Larry DiTillio
• "Eyes" by Larry DiTillio
• "Legacies" by D.C. Fontana
• "A Distant Star" by D.C. Fontana
• "Spider in the Web" by Larry DiTillio

All scripts include an introduction/commentary by the writers, written exclusively for these volumes.

PLUS A SPECIAL BONUS:
Just like previous volumes, the scripts included in Volume 2 are early drafts that include never-before-seen dialogue and action that were later cut from the episodes.

Because there are so many differences, you also get the Script/DVD Variations inventory, which catalogues all the changes, deletions, additions and extras that were in the script but you never actually got to see in a handy, easy-to-reference grid.

Volume 2 has a total of 140 entries detailing these B5 Script/DVD variations you probably never knew.

Volume 2 is part of a 3-volume limited edition release that will only be available through September 30, 2008.
---

BABYLON PODCAST #118
Welcome to Show #118!

Tim, Summer and Jeffrey welcome Brad on the line, and Kris in studio. The puns are out of control.

Interview: We are pleased this week to talk with The great Luke Ski, creator of the new FuMP hit, "No Sleep 'til Babylon".

Luke tells us about his being a B5 fan, of creating this song and many many others. Luke also tells us about the fundraising drive to help out Tom Smith.

We try to put Luke to the test and come up with potential songs on the spot… will he get back to us later with some gems? We'll have to wait and see.

Voicemail: Gary from Jacksonville needs clarification on whether the caves where Sheridan met Lorien were real, or metaphorical, being a construct where Lorien "caught" him; Gary needs clarification on when the 20-year deadline was set on the remainder of Sheridan's life; Arkle gives us his thoughts on why B5 isn't as high in the public consciousness as Buffy and other shows (and battles his cat in the process), and thinks the teaser ads on PTEN may have been the problem.

Second Life Info: FarPoint Media's Second Life space is now the penthouse suite of Third Life Books, the place for SL versions of Michael A. Stackpole's writings, and many other goodies, including a Wednesday night writing workshop. You can find the castle at http://slurl.com/secondlife/beraudes/203/151/49. Come see the castle roof pool!

To catch up on all the wonderful podcasts, go to www.babylonpodcast.com.
KEEPING UP WITH CAST AND CREW
DEAD AIR
A new trailer for DEAD AIR can be found at http://www.joblo.com/arrow/index.php?id=12567.Directed by Corbin Bersen, written by B5's Kenny Yakkel, stars Bill Moseley and Patricia Tallman.



BILL MUMY
Ranger Glenda from Bill's fan club dropped by this latest information:
Bill Mumy's new CD "Circular" will be released in July.
Bill will be performing July 12, at 9pm at the Universal CityWalk in Los Angeles. There will be no charge for this gig.

IN MEMORY OF:
While Andreas Katsulas (G'Kar), Rick (Biggs) and Tim (Choate) are no longer with us, we will not forget their wonderful personalities and talent. Be sure to visit In Memory Of for more information about memorial efforts. Until we met again, in a place where no shadows fall.
BABYLON 5 BIRTHDAYS
Jerry Doyle - July 16
J. Michael Straczynski - July 17
David Warner - July 29

Have I missed anyone? If you know the birthday of someone connected with Babylon 5, pass the information along. We want to include everyone in our Happy Birthday Wishes.
JEREMIAH ON SCIFI
Attention JEREMIAH fans!!!! The SciFi Channel will begin running this JMS series on July 10 at 7:00pm -- running four episodes in a row: The Long Road, part 1 and 2; Man of Iron, Woman Under Glass and ...And the Ground, Sown with Salt.
Many of you will remember this exceptional series from Showtime a few years back. Luke Perry and Malcolm Jamal Warner starred in this drama that followed survivors of a virus that kills everyone over 13. Season One is out on DVD. Season Two has not yet been released.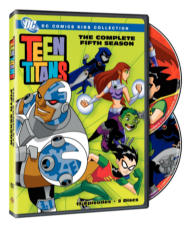 Teen Titans: Season 5 & The Batman: Season 5
Release date: July 8, 2008
Official website: www.kidswb.com

Synopsis:
The Emmy-winning animated series The Batman is an action-packed animation adventure that currently airs on Saturdays on the Kids WB. In the fifth season, the Caped Crusader works side by side with the likes of Superman, The Flash, Robin, Batgirl and Green Arrow to protect the streets of Gotham City as they are infiltrated by cunning criminal masterminds. The Joker, Lex Luthor, and Firefly are just a few of the evil foes who give the heroes a run for their money with each one bringing their own brand of chaos to the city. The Batman: The Complete Fifth Season 2-disc collection contains 13 action-packed episodes and amazing bonus features including:

JOINING FORCES:
The Batman's Legendary Team-Ups - The producers and writers from the show have taken a page from classic DC Comics titles to present a series of team-up tales. Throughout the season, the Dark Knight joins forces with individual heroes from the DC Universe to fend off a whole new batch of super villains.

The Batman: Justice League Profiles - This featurette covers the design and level of authentic detail, stemming from the comics to the screen in an installment of The Batman.

WHV will also release Teen Titans: The Complete Fifth Season which currently airs on the Cartoon Network. Robin, Starfire and Raven square off with Brain, and his ultimate team of villains in The Brotherhood of Evil. Some Titans will be lost along the way as the vendetta escalates into a global war, and the teen phenoms must rely on Beast Boy to bring them to victory as he performs his most amazing transformation yet. This action packed 2-disc collection contains thirteen episodes and special features highlighting a motley crew of scoundrels and crooks including:

Teen Titans: Friend and Foes - The fifth season of Teen Titans finds our heroes in a worldwide membership drive recruiting new allies to combat the growing Brotherhood of Evil. In order to prepare for the final battle, all new character files for the Titans database have been created. The vignettes include:

1.) Control Freak
2.) Bob & The Source
3.) Billy Numerous
4.) Mother Mae-Eye
5.) Trigon
Some clips from Warner Bros:
The Batman S5 Joker Express:
Caves 1:18
Windows Media:
http://raincloud.warnerbros.com/wbol/us/whv/med/teentitansthebatman/season5/tbs5_jokerexpress_caves_300.asx
Quicktime:
http://raincloud.warnerbros.com/wbol/us/whv/med/teentitansthebatman/season5/tbs5_jokerexpress_caves_qt_300.mov
Laughers 1:20
http://raincloud.warnerbros.com/wbol/us/whv/med/teentitansthebatman/season5/tbs5_jokerexpress_laughers_300.asx
http://raincloud.warnerbros.com/wbol/us/whv/med/teentitansthebatman/season5/tbs5_jokerexpress_laughers_qt_300.mov
Moving 1:11
http://raincloud.warnerbros.com/wbol/us/whv/med/teentitansthebatman/season5/tbs5_jokerexpress_moving_300.asx
http://raincloud.warnerbros.com/wbol/us/whv/med/teentitansthebatman/season5/tbs5_jokerexpress_moving_qt_300.mov
Fastlane: The Complete Series
Release Date: July 8, 2008
Official website: www.fastlaneondvd.com>
Synopsis:
Van Ray and Deaq Hayes are cops, but they don't carry badges. They're more likely to carry a case full of Benjamins. Everything they need to fight high-end criminals, they get from the Candy Store - the armory of toys and bling confiscated from busted crimelords and used to help the cops pass as legit criminals. From creators McG (the Charlie's Angels movies) and John McNamara (TV's The Fugitive) comes the undercover overdrive of Fastlane. Tiffani Thiessen plays the hip Candy Store overseer. Peter Facinelli and Bill Bellamy are Van and Deaq, who may have different 'tudes about movies, tunes and hotties but who agree that what's good is taking down the bad. Buckle up for their fast, 6-disc, 22-episode ride.
Some Warner Bros. clips:
Driving 1:44
Windows Media:
http://raincloud.warnerbros.com/wbol/us/whv/med/fastlane/complete/flcsec_driving_300.asx
Quicktime:
http://raincloud.warnerbros.com/wbol/us/whv/med/fastlane/complete/flcsec_driving_qt_300.mov
Eye Candy 1:52
Windows Media:
http://raincloud.warnerbros.com/wbol/us/whv/med/fastlane/complete/flcsec_eye_candy_300.asx
Quicktime
http://raincloud.warnerbros.com/wbol/us/whv/med/fastlane/complete/flcsec_eye_candy_qt_300.mov
No Limits 1:50
Windows Media
http://raincloud.warnerbros.com/wbol/us/whv/med/fastlane/complete/flcsec_no_limits_300.asx
Quicktime
http://raincloud.warnerbros.com/wbol/us/whv/med/fastlane/complete/flcsec_no_limits_qt_300.mov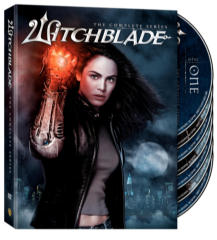 WITCHBLADE: THE COMPLETE SERIES
Release date: July 29, 2008
Official Website: www.witchbladedvd.com
Witchblade: The Complete Series Synopsis:
In this adaptation of the Top Cow comic book, Witchblade is the story of a New York detective, Sara "Pez" Pezzini, whose search for justice brings her into contact with the Witchblade, an ancient, intelligent, living weapon so powerful it can battle Earth's darkest evil forces. Week in and week out, "Pez" employs her skills as a police detective to fight crime. She finds she must employ the Witchblade to combat a much greater and frighteningly organized conspiracy of evil that threatens the very soul of humanity. As Sara tries to keep the secret of the Witchblade, do her job and have a personal life, she finds that her most formidable adversary may be the Witchblade itself.
Video clips from Warner Bros.
Murder Scene 1:41
Windows Media:
http://raincloud.warnerbros.com/wbol/us/whv/med/witchblade/complete/Witchblade_diplopia_murder_scene_300.asx
Quicktime
http://raincloud.warnerbros.com/wbol/us/whv/med/witchblade/complete/Witchblade_diplopia_murder_scene_qt_300.mov
Photo Shoot 1:52
Windows Media
http://raincloud.warnerbros.com/wbol/us/whv/med/witchblade/complete/witchblade_ep102_conundrum_photoshoot_300.asx
Quicktime
http://raincloud.warnerbros.com/wbol/us/whv/med/witchblade/complete/witchblade_ep102_conundrum_photoshoot_qt_300.mov
Sara Pezzini 1:17
Windows Media:
http://raincloud.warnerbros.com/wbol/us/whv/med/witchblade/complete/witchblade_ep102_conundrum_sara_pezzini_300.asx
Quicktime
http://raincloud.warnerbros.com/wbol/us/whv/med/witchblade/complete/witchblade_ep102_conundrum_sara_pezzini_qt_300.mov
Witchblade 0:49
Windows Media
http://raincloud.warnerbros.com/wbol/us/whv/med/witchblade/complete/witchblade_ep102_conundrum_witchblade_300.asx
Quicktime
http://raincloud.warnerbros.com/wbol/us/whv/med/witchblade/complete/witchblade_ep102_conundrum_witchblade_qt_300.mov
BATMAN BEGINS
Release Date: July 8, 2008
Batman Begins: Limited Edition Gift Set
Synopsis:
Batman Begins explores the origins of the Batman legend and the Dark Knight's emergence as a force for good in Gotham. In the wake of his parents' murder, disillusioned industrial heir Bruce Wayne (Christian Bale)travels the world seeking the means to fight injustice and turn fear against those who prey on the fearful. He returns to Gotham and unveils his alter-ego: Batman, a masked crusader who uses his strength, intellect and an array of high tech deceptions to fight the sinister forces that threaten the city.
Director: Christopher Nolan
Actors: Christian Bale, Michael Caine, Liam Neeson, Katie Holmes, Gary Oldman, Cillian Murphy, Tom Wilkinson, Rutger Hauer, Ken Watanabe, Morgan Freeman, Mark Boone, Jr., Gus Lewis, Linus Roache, Rade Serbedzija
Blu-ray™ Hi-Def Limited Edition Gift Set extras include The Dark Knight Prologue, a 32-Page Booklet featuring an exclusive comic adaptation of The Dark Knight Prologue, a BATMAN BEGINS Motion Art Lenticular, 5 Collectible Batman Begins Postcards and $7.50 "Movie Cash" to see The Dark Knight in theaters.
BIRDS OF PREY: THE COMPLETE SERIES
Release Date: July 15, 2008
Birds of Prey: The Complete Series
Synopsis:
Who will stand up to villains now that a heartbroken Dark Knight has mysteriously vanished? Never fear, New Gothamites, a trio of champions is ready to take wing - and Helena, the daughter of Batman and Catwoman, is among them. She calls herself Huntress and crime is her prey. Teenaged Dinah is the youngest of the group, learning as she goes and gifted in clairvoyance. And overseeing the awesome threesome's high- tech nerve center is Batgirl. Left wheelchair-bound by The Joker, she has reinvented herself as Oracle, the team's cyber expert. Huntress, Dinah, Oracle: They are the Birds of Prey. Fighting together. Living together. And soaring into adventure together in 13 breathtaking live-action episodes.
THE CLOSER: THE COMPLETE THIRD SEASON
Release Date: July 1, 2008
Official website: www.thecloserdvd.com
The Closer: The Complete Third Season
Synopsis:
Golden Globe Award-winner and Emmy Award nominee, Kyra Sedgwick portrays the role of Deputy Police Chief Brenda Leigh Johnson, a CIA-trained detective who has been brought from Atlanta to Los Angeles to head up the Priority Murder Squad, a special unit of the LAPD that handles sensitive, high-profile murder cases. Despite her offbeat personality and tendency to step on people's toes, Brenda's tough-as-nails approach and track record prove her to be one of the country's leading investigators. Brenda is tapped to lead the team because she is a world-class interrogator, and when it comes to obtaining confessions, she is a closer. But her quirky attitude and hard-nosed approach to her job sometimes rub her colleagues the wrong way, as does the fact that she is a tough-minded Southern woman in a department dominated by men.
During season three, Brenda faces several challenges both personal and professional, as she is assigned to some very complex cases. She investigates a retirement facility where a man confesses to seven murders but refuses to give his name. She is put on a case that involves the slaughter of an entire family in an upscale Los Angeles neighborhood and has to deal with becoming the most downloaded video on YouTube after she's assaulted by a bride whose wedding she stopped. Half-way through the season, Brenda begins to feel ill until test results from the doctor reveal what's going on. The series also stars J.K. Simmons (Juno), Corey Reynolds (The Guardian), Robert Gossett (Passions), G.W. Bailey (The Jeff Foxworthy Show), Tony Denison (Prison Break) and Jon Tenney (The Division).
Arresting Bonus Features on the DVD set include:
- The Art of Interrogation - A featurette that depicts law enforcement professionals and criminal psychologists explaining the real-world art of interrogation and the skills necessary to be a "closer." The show's producers, writers and creators discuss the techniques used on the show and the advantages of using a female Deputy Police Chief as the show's main character.
- Gag Reel
- Unaired Scened
Here are some clips from the WB for you:
Retirement 1:42
Windows Media
http://pdl.warnerbros.com/wbol/us/whv/med/closerthe/season3/closer_s3_trf_retirement_home_300.wmv
Quicktime
http://pdl.warnerbros.com/wbol/us/whv/med/closerthe/season3/closer_s3_trf_retirement_home_qt_300.mov
BATMAN-GOTHAM KNIGHT
I have posted a new interview with writer Greg Rucka. Drop over to Gotham Knight page for the latest on this new video.



BATMAN - GOTHAM KNIGHT
Click on this widget to check out the latest images, trailer, clips, character & DVD info. and sign up for email updates. The Official Batman Gotham Knight website is at http://warnervideo.com/batmangothamknight/.
---
Be sure to visit the official website at www.batmangothamknight.com to see the new teaser for this video. It arrives in stores July 8. Go to Batman-Gotham for an interview with writer Alan Barnett. More information about the video can be found below in the DVD section.

BATMAN GOTHAM KNIGHT is a fresh and exciting new entry into the Batman mythos, spinning out of a 40-year history in animation including the Emmy®-winning "Batman: The Animated Series," widely considered a pivotal moment in American animation. A cross section of distinguished creators, award winning producers, and acclaimed writers weave six interlocking stories that reveal Bruce Wayne's journey to The Dark Knight, each with stylish art from some of the world's most revered animation visionaries. BATMAN GOTHAM KNIGHT will arrive July 8, 2008 on DVD and Blu-Ray Disc, and will also be available On Demand via digital cable and for download through broadband sites.
Below is the official trailer from Warner Bros:
http://raincloud.warnerbros.com/wbol/us/whv/med/batman/gothamknight/tvspots/Batman_ Gotham_Knight_WVBAT-A0010_300.asx

http://raincloud.warnerbros.com/wbol/us/whv/med/batman/gothamknight/tvspots/Batman_Gotham_ Knight_WVBAT-A0010_qt_300.mov

Warner Bros. is pushing the limits on this one. The graphics and music are wonderful. The Batman story is one I have enjoyed for years -- along with others in my family. I can't wait to see this video. Go to Gotham-Knight for more information.

RAILS & TIES
Synopsis:
Kevin Bacon and Marcia Gay Harden give soaring performances in Rails & Ties, director Alison Eastwood's moving tale of people in crisis and emotions at the brink. Bacon plays Tom Stark, a train engineer unable to face his wife's (Harden) illness. Then a terrifying railway collision leaves a little boy orphaned. Tom takes the boy into his home and - step by step, strength by strength - learns how to bond with the wife he adores by opening his heart to a boy who needs the security of a devoted family.
Director: Alison Eastwood
Actors: Kevin Bacon, Miles Heizer, Marcia Gay Harden, Eugene Byrd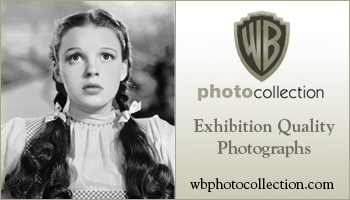 WB PHOTO COLLECTION
Official site: http://www.wbphotocollection.com/
Synopsis:
The magic of Warner Bros. can now be yours. Introducing the Warner Bros. Photo Collection. Fine art prints from Warner Bros. Entertainment?s, extensive archive available for sale online direct from, the Warner Bros. Studios Photo Lab at www.WBPhotoCollection.com
For more information on other DVDs that have just been released and reviewed, go to New DVDs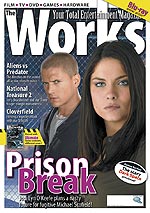 The Works A21: Prison Break: As a representative of The Company, the mysterious Susan caused a lot of trouble for banged-up Michael Scofield in the third season. Jodi Lyn O'Keefe talks waterboarding, severed heads and more. Oscar-winning star of NO COUNTRY FOR OLD MEN Javier Bardem and co-star Josh Brolin take a thoughtful look at their roles as killer Anton Chigurh and opportunistic hunter Llewelyn Moss respectively. CLOVERFIELD: He might have spent most of the film behind a camera, but actor TJ Miller was vital to the movie's success as Hud, the man who documents a shocking monster attack on New York. NATIONAL TREASURE's Diane Kruger relates the horrors she was put through as Abigail Chase, and producer Jerry Bruckheimer on producing high-octane successes.
Cult Times Issue #153: HEROES: Kristen Bell joins the cast as the electrically charged Elle. But whose side is she on? SMALLVILLE's Aaron Ashmore relates some of the latest adventures of his character, ace Daily Planet photographer Jimmy Olsen. REAPER - Genre veteran and all-round smoothie Ray Wise sits down for a chat about how he landed the plum role of The Devil in the hip comedy-drama. MEDIUM's David Cubitt takes a look at what the fourth season has brought for him in his guise of Detective Lee Scanlon, and how the character's attitude to Allison Dubois' psychic abilities has changed.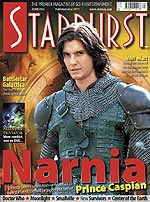 Starburst Issue #363: PRINCE CASPIAN: Director and co-writer Andrew Adamson discusses the second, and darker, CHRONICLES OF NARNIA installment to be adapted for the big screen. IRON MAN - Director Jon Favreau, and actor Jeff Bridges who plays the villainous Iron Monger are interviewed. BATTLESTAR GALACTICA (2000s) Michael Hogan and Donnelly Rhodes (aka Colonel Saul Tigh and Doctor Cottle) reflect on their roles in the final season of the Sci-Fi drama. SMALLVILLE's Laura Vandervoort swoops in to chat to us about playing Clark Kent's super-powered cousin Kara, who some may know as Supergirl...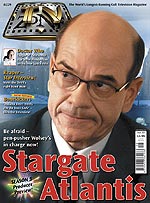 TV Zone #229: STARGATE ATLANTIS: Star Trek: Voyager's Robert Picardo as pen-pusher Richard Woolsey and producer N John Smith gives us a preview of the other surprises to come in the imminent Season Five, including Teyla's undercover mission among the Wraith.… DOCTOR WHO: League of Gentlemen's Steve Pemberton guests as the owner of the greatest library of the universe, leading an expedition to discover why everyone within has disappeared… REAPER: Bret Harrison reflects on how his slacker character Sam is, ironically, becoming a better man thanks to Satan's influence in the hellishly funny comic Fantasy. CSI: Miami's Rex Linn reveals why he's astonished to find himself becoming a regular on the show, as the financier-turned-actor thought they'd 'never have that bald guy back' after the way he treated star David Caruso on his first appearance as Detective Frank Tripp.


Be sure to drop over to Titan Magazine's website for updates on magazines associated with specific shows like 24, ALIAS, ANGEL, BUFFY, CHARMED, LOST, PRISON BREAK, SMALLVILLE and STARGATE SG-1.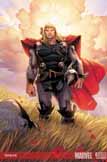 THOR #10
Written by J. Michael Straczynski, pencils and cover by Olivier Coipel.
As the Asgardians returned to this life and Thor returned to Midgard, so came the ills that have plagued the gods and man for millennia. Now for the first time since their rebirth, Thor and his fellow hero-gods are venturing forth from the Shining City to confront the growing evils that amass on their horizon...and within their walls... 32 pages, $2.99.
INDIANA JONES AND THE TOMB OF THE GODS #1
Dark Horse Comics
Dr. Henry Jones, Jr. sets out on another globe-hopping adventure in Indiana Jones and the Tomb of the Gods, the all-new mini-series filled with ancient treasures, Nazis, and a spectacular cover by Tony Harris (Ex Machina)!
CIVIL WAR CHRONICLES #12
Written by J. Michael Straczynski and Paul Jenkins, penciled by Ron Garney and Ramon Bachs, cover by Steve McNiven.
Experience Civil War and its major tie-ins in chronological order! In Captain America #25, find out what happens next in the life of the Sentinel of Liberty! The biggest Cap story that Ed Brubaker and Steve Epting have yet to tell, "Death of a Dream" will stun readers and send shockwaves through the entire Marvel Universe for the next year and it begins here! And in Civil War: The Confession, the team that brought you the start of Civil War with the New Avengers: Illuminati special presents a heart-wrenching finale. Two of the Marvel heroes most affected by the shocking conclusion of the war get together one last time. What is said between them will set the course of the Marvel Universe for years to come.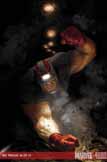 THE TWELVE #6
Written by J. Michael Straczynski, penciled by Chris Weston, cover by Paolo Rivera.
The Laughing Mask--behind bars! Secrets of the Black Widow--revealed! Dynamic Man kicks ass! The Blue Blade bombs out! And the truth behind the origin of underground secret agent Rockman!
DOCTOR WHO CLASSICS #1
by Pat Mills, Wagner & Gibbons
IDW Publishing is proud to kick off its Doctor Who line with monthly re-presentations of classic Doctor Who comics, featuring some of the best talents in the business! Up first, adventures featuring the fourth doctor courtesy of Pat Mills, John Wagner, and Dave Gibbons (Watchmen). Each issue will feature all-new state-of-the-art coloring by color artist Charlie Kirchoff, as well as an all-new cover by Joe Corroney (Star Trek).
Here's how IDW describes the issue:
"The legendary Doctor Who is back, with the first-ever stories created exclusively for the U.S. market. The Doctor is the last of the Time Lords, survivors of a Great Time War and, along with his loyal friend and companion Martha Jones from London, they stop oppression, darkness and evil spreading throughout the galaxies. They're also on the hunt for the best chocolate milkshakes in the cosmosŠ and while they track that down, someone else has the Doctor in their sights. As the very last Time Lord out there, he's highly collectable, to the right people..."
MARVEL ADVENTURES THE AVENGERS #17
Marvel Adventures The Avengers #17 will arrive in stores on Oct. 17 from Marvel Comics. The issue is written by J. Michael Straczynski, with art and cover by Joe Quesada. Here's how Marvel describes the issue:
"Ok, you're a super hero. And you've got to fight a robot. But while the robot can punch and blast you with lasers, you can't touch him. That's a problem, right? That's what the Avengers are up against when they encounter The Vision!"
Marvel Adventures The Avengers #17 will be 32 pages and will cost $2.99.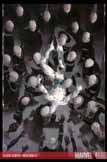 SILVERS SURFER: REQUIEM #4
Silver Surfer: Reqiuem #4 will arrive in stores on August 29 from Marvel Comics. The issue is written by J. Michael Straczynski, with art and cover by Esad Ribic. Here's how Marvel describes the issue:
"For untold years, Norrin Radd surfed the galaxy, exploring the darkness between stars, witnessing the rise and fall of vast civilizations. Now his ride comes to an end. Zenn-La, the planet of his birth, the planet he saved through his own sacrifice -- the Silver Surfer crossed the galaxy to draw his last breath here. He¹s home. What waits for him?"
Silver Surfer: Reqiuem #4 will be 32 pages and will cost $3.99.
HULU.COM
THE SITE IS NOW COMPLETE! If you are a fan of old series, you just have to visit www.hulu.com". While BABYLON 5 is not listed, there are a lot of my old favorites, including IT TAKES A THIEF, IRONSIDE, AIRWOLF, BATTLESTAR GALACTICA (all of them), THE PRETENDER, REMINGTON STEELE, HART TO HART, ROSWELL, MIAMI VICE, BIONIC WOMAN, THE SIXTH SENSE, JOHN DOE, 24 -- and many, many more. The list of movies available is pretty good as well, including ALIEN (4 of them), PLANET OF THE APES, X-FILES, X-MEN (2) and more. I can see that I'll be spending a lot more time on-line in the very near future. Now that the first season of BABYLON 5 has been made available, we can only wait to see what other favorites will follow.
There are some great series for the kids, including FLIPPER and ASTRO BOY. The best part -- IT IS FREE!
BABYLON 5/CRUSADE PHOTOSHOP PHOTOS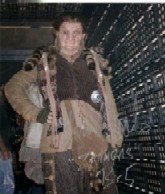 You do NOT have to pay the prices asked for over at e-bay! Here are photos of B5 and Crusade cast members at fantastic prices. Check out Photo Shop. Ordering is easy -- and you can't beat the prices! Just let me know which photos you want and I'll check to make sure they are still in stock.
---
CONVENTION CALENDAR
July 4-6, 2008
JUMPCON
Place: Kalamazoo,Michigan
B5 Guests: Jason Carter
Other Guests: Tons of people from Star Trek, Andromeda and others
For more information, go to http://www.jumpcon.com/kalamazoo.



July 11-13, 2008
SHORE LEAVE
Place: Marriot's Hunt Valley Inn
City: Baltimore, MD
B5 Guest: W. Morgan Sheppard (Soul Hunter) Guests: David Hewlett, George Takei, Malcolm McDowell, Jewel Staite, Kate Hewlett, Mark Sheppard, Leah Cairns

For more information, go to www.shore-leave.com.

July 19-20, 2008
WONDERFEST 2008
Place: Executive West Hotel
City: Louisville, TN
Guests include Dirk Benedict, the original Starbuck from Battlestar Galactica
For more information, go to www.wonderfest.com



July 23-27, 2008
SAN DIEGO COMICON
City: San Diego, California
Place: San Diego Convention Center
B5 Guest: J. Michael Straczynski
Guests: Tons of people from the comic book realm
For more information, go to http://www.comic-con.org/cci/.



July 26-27, 2008
STEEL CITY CON
Place: Monroeville, PA (near Pittsburgh)
Guests: Anthony Forrest, Star Wars, Vanessa Branch and Lauren Maher, Pirates of the Caribbean, THE BATMOBILE - 1966 model
For more information, go to http://www.steelcitycon.com.



SPECIAL ANNOUNCEMENTS! Creation Entertainment has a large number of conventions planned for the next several months. They include stars from STARGATE, ENTERPRISE, FARSCAPE, XENA, BATTLESTAR GALACTICA, etc. Check out their calendar to see if one will be in your neighborhood soon. Don't miss their Videos page as well. It is full of some priceless video from a number of conventions.

Be sure to visit the referenced sites to see if there have been changes in dates/guests attending. Visit our Convention Calendar for a full listing of upcoming conventions.
BACK ISSUES OF THE ZOCALO TODAY
The front page of the The Zocalo Today changes daily, so be sure to check the back issues to make sure that you haven't missed anything IMPORTANT! I don't want the front page getting too long so I shift information periodically into the archives. So if you aren't a regular visitor to The Zocalo Today, be sure to check out the back issues. Just use the button above!
---
Take care and I look forward to hearing from you.
Sandra Bruckner (sgbruckner@aol.com)
Editor/Publisher
ISN News: The Zocalo Today
http://www.isnnews.net
Copyright - SBruckner, 1999-2008