[an error occurred while processing this directive]

The Zocalo Today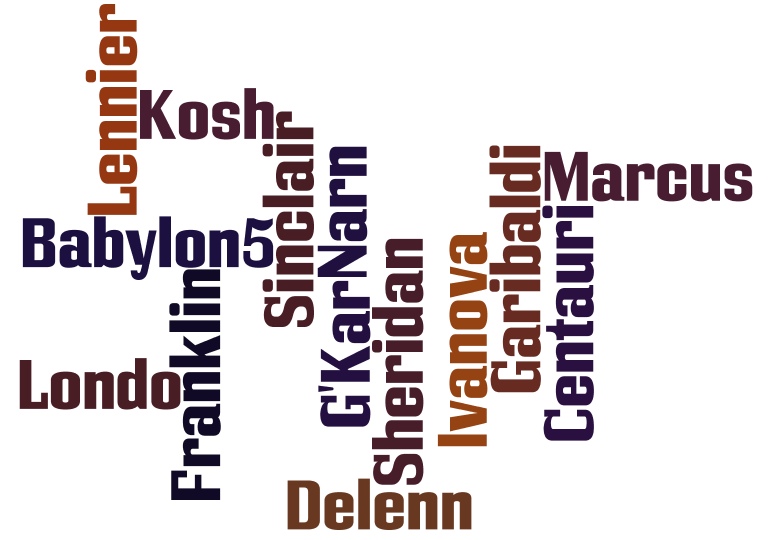 Welcome and thank you for dropping by. Babylon 5 brought many of us together -- and it remains with us, despite the fact that is no longer in production. The good thing is that the internet gives a LOT of ways to stay in touch. Don't be shy. Join in the discussion today or drop by Facebook or Twitter.

If you have questions or items for the news, drop me a line at sgbruckner@aol.com.


SUNDAY, AUUGST 18, 2013
WEEKEND BOX OFFICE
Marking a victory for Lee Daniels and his high-profile cast, The Butler won the Friday box office with an estimated $8.3 million as it raced ahead of three other new films -- Kick-Ass 2, Jobs and corporate thriller Paranoia.
The Weinstein Co.'s The Butler, returning Oprah to the big screen after a lengthy absence, is headed for a $24 million-plus weekend after nabbing stellar reviews and an A CinemaScore. The movie tells the true story of Eugene Allen (Forest Whitaker), a butler who served in the White House through eight presidential administrations. Oprah plays Allen's wife.
Oprah has thrown her marketing weight behind The Butler, which is already considered an early awards contender.
Heading into the weekend, most thought Universal's Kick-Ass 2 would win the weekend with a $20 million-plus debut because of younger fanboy moviegoers. The sequel, however, is lagging, grossing an estimated $5.8 million on Friday for a projected $15 million-plus weekend. That could put it No. 3 behind The Butler and We're the Millers.
Kick-Ass 2, starring Aaron Taylor-Johnson, Chloe Grace Moretz and Jim Carrey, won't match the success of the original Kick-Ass, which debuted to just under $40 million in spring 2010. The sequel, rebuffed by most critics, received a B+ CinemaScore.
Jobs, the independently produced Steve Jobs biopic starring Ashton Kutcher, and the corporate thriller Paranoia are faring even worse.
Made for under $15 million, Jobs took in an estimated $2.6 million on Friday for a projected $7.5 million to $8 million weekend, putting it at No. 6 or No. 7. The Open Road release was produced and financed by Five Star Films, with Endgame Entertainment partnering on the marketing. Jobs' performance is likely hurt by dismal reviews and a B- CinemaScore (Sony and Aaron Sorkin have their own Steve Jobs film in the works).
Trailing even farther behind is Robert Luketic's $35 million film Paranoia, starring Liam Hemsworth, Gary Oldman and Harrison Ford. The title was produced and financed by IM Global and Demarest Films.
Paranoia, receiving a C+ CinemaScore, grossed an estimated $1.3 million on Friday and may only earn $4 million, putting it outside the top 10 at No. 11.
Among holdovers, We're the Millers is enjoying a strong second weekend and should boast a domestic cume of nearly $70 million by through Sunday. The New Line comedy stars Jason Sudeikis and Jennifer Aniston.
Neill Blomkamp's Elysium is slipping to No. 4 in its second outing, and should finish the weekend with a domestic total of roughly $55 million.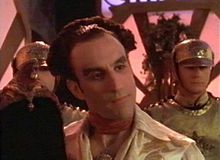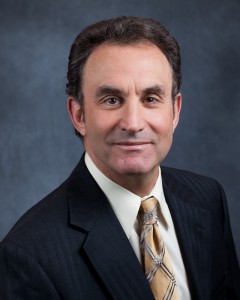 WHERE IS HE NOW!
He is a character we loved to hate! He was evil, vain and hateful. Emperor Cartagia was a key character in Babylon 5's timeline. What is he doing now?
Robert S. Krimmer brings a wealth of life experience to his "second career" as an attorney practicing in the specialized fields of water and sanitation. Robert unites his academic background in science, public policy, business and law to serve government agencies, special districts and private organizations with matters regarding water quality and control, sustainable agriculture, wastewater matters and solid waste issues.
SATURDAY, AUGUST 17, 2013
TRUE BLOOD PREVIEW
While we wait for the True Blood season-six finale coming up this Sunday (we still can't believe the season's almost over!), we can while away the time with an intriguing sneak peek.
The clip features a discussion between Sookie and Alcide (Joe Manganiello). We don't know about you, but we definitely missed these two having any interaction. Yes, he did show up rather randomly for Terry's (Todd Lowe) funeral last episode, but hey, it's True Blood!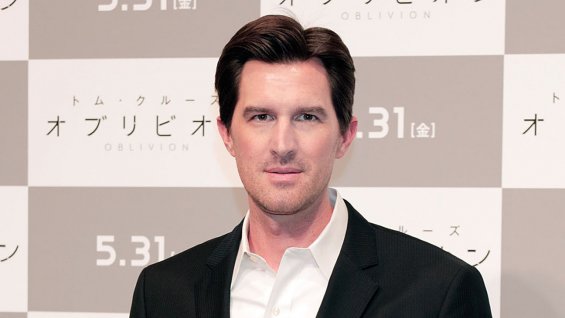 TWILIGHT ZONE MOVIE
Joseph Kosinski is about to enter The Twilight Zone. The Tron helmer is in negotiations to direct the big-screen redo of the sci-fi property for Warner Bros.
Leonardo DiCaprio and Jennifer Davisson Killoran are producing via their Appian Way banner, which is based at Warners.
A number of writers have taken a crack at the screenplay, including Anthony Peckham (Sherlock Holmes). The project is now being redeveloped for Kosinski. Plot details are being kept under wraps.
Created by Rod Serling, The Twilight Zone began as a TV series that ran for five seasons on CBS from 1959 to 1964. Subsequent TV series were revived in 1985 and 2002. The sci-fi classic, which revolves around paranormal and futuristic storylines, also spawned a 1983 film starring John Lithgow.
Scott Bloom is executive producing the new film version.
Kosinski most recently directed the Tom Cruise starrer Oblivion for Universal. He is attached to helm a Tron sequel at Disney.
HERCULES
Having teased his Hercules costume on social media in the past, leading man Dwayne Johnson posted a new video to Instagram that offers another look along with a prank he plays on the film's prop supervisor.
The film, directed by Brett Ratner and also starring Ian McShane, Rufus Sewell, Joseph Fiennes, Peter Mullan, John Hurt, Rebecca Ferguson, Ingrid Bolsø Berdal, Aksel Hennie, Reece Ritchie and Tobias Santelmann, is based on the graphic novel "Hercules: The Thracian Wars." The ensemble-action film is a revisionist take on the classic myth set in a grounded world where the supernatural does not exist.
Hercules is scheduled for release on July 25, 2014.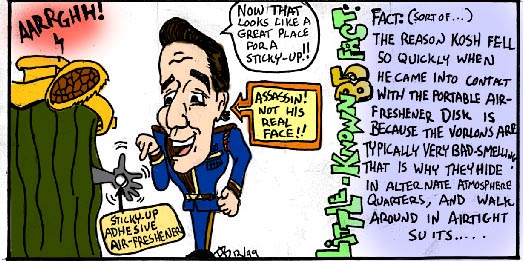 BABYLON 5 TOONS
Ranger Todd has created some amazing toons that he has allowed me to share here and on Facebook. Be sure to check them out. Wonderful stuff. Thanks Todd.

CONVENTION CALENDAR
I have updated the Convention Calendar below to include a number of events coming up. If you know of conventions that will be taking place over the next few months you want to share with fellow readers, please forward the information along to me and I will post it on the calendar. Thanks for your help on this.

SCIENCE FICTION NEWS STORIES:
Did you miss the news from yesterday -- or earlier in the week. Catch up by going to the News Archive. It will bring you up to date for all that has been going on in the world of science fiction.
THE ZOCALO ON FACEBOOK
I hope that you will join us over on FACEBOOK. We have a great discussion group, tons of visuals and just a nice group of people participating on the page every day. Do drop over and stay a while.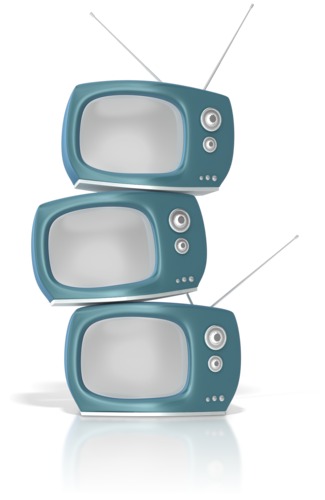 ON THE TUBE TONIGHT
7:30pm on ABC Family
Toy Story 3 (2010)
Woody, Buzz and the rest of the toys find themselves dumped in a day-care center after Andy leaves for college. Animated. Tom Hanks, Tim Allen, Joan Cusack, Ned Beatty, Don Rickles 8:00pm on BBC America
The League of Extraordinary Gentlemen (2003)
Allan Quatermain, Capt. Nemo, Dorian Gray, Dr. Jekyll, Tom Sawyer and others unite to stop a mad bomber. Sean Connery, Shane West, Stuart Townsend, Richard Roxburgh, Peta Wilson

8:00pm on Hallmark
Cedar Cove Episode: For the Sake of the Children NEW S01, E05
Olivia presides over a messy divorce; the town librarian, Grace, must scramble to raise funds for the library when the town council decides to shut it down to save money; Jack continues to struggle with his relationship with his son Eric.

9:00pm on Fox
True Blood Episode: Radioactive FINALE NEW S06, E10
Bill discovers the price of salvation; Jason senses a vampire attraction; Sookie examines her future with Warlow; a new crisis threatens the humans and vampires of Bon Temps.

8:00pm on Syfy
Freddy vs. Jason (2003)
Teens are caught in the middle of a battle between the razor-clawed Freddy and the masked killer Jason. Robert Englund, Ken Kirzinger, Monica Keena, Jason Ritter, Kelly Rowland

9:00pm on CBS
Unforgettable Episode: Memory Kings NEW S02, E04
Carrie must track down people who share her ability when the scientist who helped her understand her skill is murdered.

10:00pm on ABC
Castle Episode: Target S05, E15 (First Aired: Feb. 18, 2013)
A murder investigation reveals a plot to kidnap a wealthy businessman's daughter; FBI Agent Harris (Dylan Walsh) helps Castle and Beckett investigate.

10:00pm on CBS
The Mentalist Episode: Red Letter Day S05, E19 (First Aired: Apr. 14, 2013)
The team investigates the death of the owner of a Wild West tourist attraction; Kirkland tries to figure out what Jane knows about Red John.

10:00pm on BBC America
Copper Episode: Ashes Denote That Fire Was NEW S02, E08
Corcoran gets support from Five Points; Freeman helps fight an outbreak on a larger scale; Morehouse wants to keep his past hidden.

KEEPING UP WITH CAST AND CREW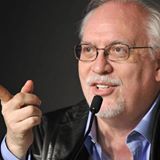 JMS AND HEALTH ISSUES
Yesterday, JMS posted this on his Fans of J. Michael Straczynski account:
To those who've noticed and inquired...I've been off the grid a lot lately in terms of posting. Long story still long: first week of July I got hit with a subcutaneous infection that turned into cellulitis, which if not treated quickly can actually turn fatal really fast. In and out of emergency rooms and spent 17 days on various antibiotics. Figured I was in okay shape for comic con even though I was still pretty shaky. Wrong. Came back to LA with a bit of a relapse and complications from all the treatments.
Better now, feeling like myself for the first time in over a month. (Prior to this I was feeling mostly like Eleanor Roosevelt. I have no explanation for this.) Downside is that even though I was still getting some writing done, I lost a lot of work time, which I'm now striving to make up. (Consequently Ten Grand 5 may be slightly delayed, just by a week or so; I wasn't in any condition to give finalizing the issue the attention it needed for it to get to the printer in time.)
Which is another reason why I'm not posting much at the moment...figure it's better to use that time on work than indulging myself on posts. I'll do a bit, to be sure, but will still be ramping up for a while on this.
So all is good, have no fear, I'm past the worst of it, chugging probiotics, on the mend and catching back up on the work. I am sure we all wish JMS best wishes and a return to good health.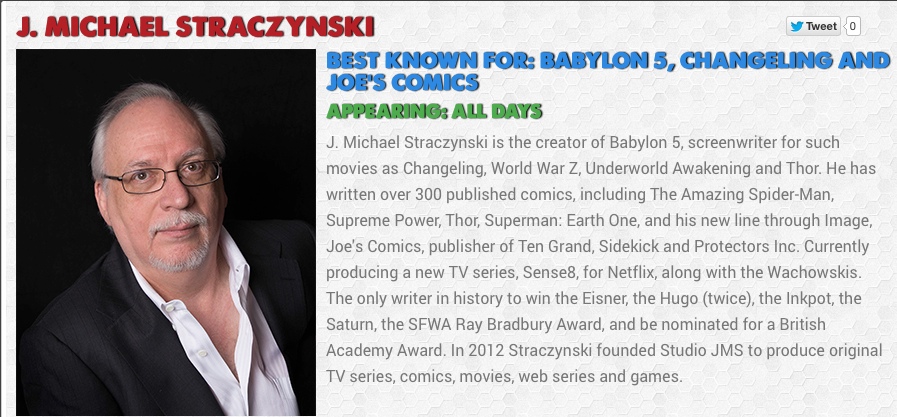 J. MICHAEL STRACZYNSKI - NEW YORK COMIC CON ADDS WRITING WORKSHOP IN OCTOBER
New York Comic Con has just announced that JMS will be a guest Oct 10-13. For more information, go to http://www.newyorkcomiccon.com/.
Two new reviews, for Sidekick 1 and Ten Grand 4, in stores now:
http://www.comichype.com/2013/08/06/j-michael-straczynskis-ten-grand-4-review/ and http://robpatey.com/2013/08/06/sidekick-1-review-joes-comics/.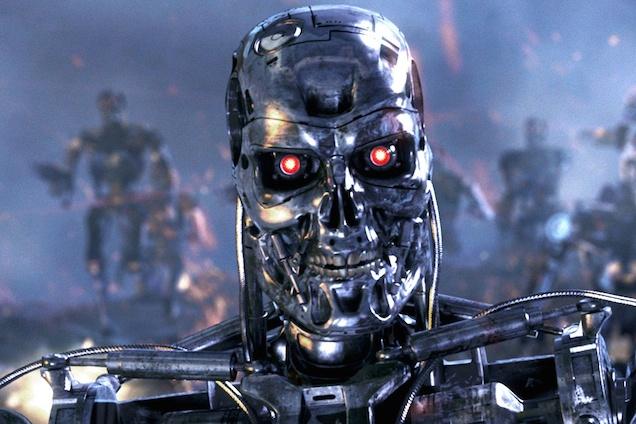 TERMINATOR: THE FINAL BATTLE
Update and sample page of the upcoming Terminator comic:
"Aaand I just turned in the script for issue two of Terminator: The Final Battle. Here's the b&w inked cover page for issue one. Tired but pleased."
Aaand I just turned in the script for issue two of Terminator: The Final Battle. Here's the b&w inked cover page for issue one. Tired but pleased.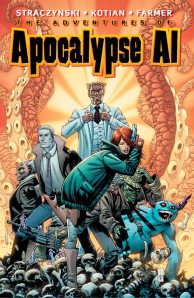 APOCALYPSE AL
From JMS about the long-awaited Adventures of Apocalypse Al:
"Yesterday I got the first 69 inked pages of The Adventures of Apocalypse Al, coming out later this year through MTV.com.
Beautiful work by Sid Kotian (who will be doing Dream Police for us once he's done with Al). Very excited. I think this is going to be a real sleeper hit. Here's a glimpse of page two...."
Yesterday I got the first 69 inked pages of The Adventures of Apocalypse Al, coming out later this year through MTV.com. Beautiful work by Sid Kotian (who will be doing Dream Police for us once he's done with Al). Very excited. I think this is going to be a real sleeper hit. Here's a glimpse of page two.... PENDRAGON P.I. - HELP JASON CARTER
Want to see British actor Jason Carter (Marcus on the classic hit sci-fi series Babylon 5) return as an unconventional private investigator who's a bit of Sherlock Holmes, a splash of Sam Spade, and a dash of The Doctor?
Jason Carter is working with Jerry Seward, creator and executive producer of an independent movie pilot titled Pendragon, P.I.that They are developing a gifted and accomplished production team to produce this series. Jason will play the lead, a man who - along with his helper Lucy (played by April Washko) - relies on his deductive skills to sort through a maze of clues in an attempt to solve the case of mysterious disappearances in a small, lakeside town where impossible things happen.
For more information on how you can help, go to http://www.indiegogo.com/projects/help-get-pendragon-p-i-jason-carter-project-made?show_todos=true. BILL MUMY - ACTOR/COMIC AUTHOR/MUSICIAN
BILL MUMY is quite a musician as well as a marvelous actor. We all know and love him as Lennier, but here is a link to his latest CD "Illumination" http://gragroup.com/bill_mumy.html. The CD can also be purchased on iTunes and Amazon.
After nearly 2 years of waiting Bill Mumy is back with a new release. Bill's latest release Illuminations is truly a masterpiece of Americana music. This album continues the musical format journey that Bill has been developing over his last three albums, Carnival Sky, Glorious in Defeat and Until the Big Bang Whimpers were all leading up to the pinnacle and that is Bill's latest release Illuminations.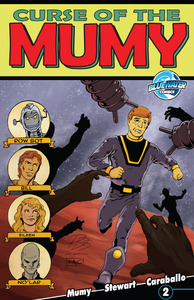 THE CURSE OF THE MUMY - Issue #2
As the first arc of The Curse of the Mumy continues... The Wolf Cub has captured Spaceboy and is holding him prisoner on the nazi moon base with plans to sacrifice the nobel boy astronaut in a blood ritual to summon a demon... We meet the mysterious alien mystic warrior, No'Lar... and learn that Mumy's family infiltrated the Illuminati over a century ago in hopes to thwart the present danger that threatens to wipe out millions. All this, plus Eileen makes tea!
You can order an issue at http://www.comicfleamarket.com/servlet/the-432/Curse-of-the-Mumy/Detail.


READER'S CORNER
If anyone would like to submit reports from a convention they recently attended or items they would like to share with fellow Zocalo readers, please send them along to me at sgbruckner@aol.com. I will happily open up a new page for any submissions you care to send along.
BABYLON 5 20TH ANNIVERSARY BOOK - PRICES GOING UP SOON
UPDATE:
Prices are going up! THe cost of shipping has doubled and the end of the first printing is in sight. If you order B5-20 by Friday, you'll pay only $88 for the book ($46 off the retail price of $134) for a total savings of up to $53.
If you have any questions, send a note to help@B5Books.com. FIRST EVER BABYLON 5 BOOK PRINTED EXCLUSIVELY IN COLOR
Not just full color, but the actual colors of the sets, costumes and props. Extensive care was taken to ensure that the final pages precisely matched the color qualities of the original photographs, which were taken on set during production. B5-20 covers everything from the pilot through The Lost Tales.
DETAILS ABOUT THE PHYSICAL BOOK
256 pages. 753 images. 150gsm heavy-weight paper designed for high-resolution, full-color printing. Matte finish. Extra durable WIBALIN® cloth cover. WIBALIN® slipcase. Title and B5-20 logo embossed with foil stamping. Ribbon bookmark.
A NOTE ABOUT THE BINDING
We used the highest quality Smyth-sewn binding. This means the book lays flat for every page. More importantly, the pages will not pull away from the binding (nor will the spine crack) because the pages are NOT glued.
HOW THIS OVERSIZED BOOK IS BEING SHIPPED
We had a custom shipping box made to the exact specs of the book. It is a padded, double-walled bumper box that will withstand the weight of this book during shipping. The book itself is shrink-wrapped for authenticity and additional protection. Your B5-20 is guaranteed to arrive in perfect condition and if not, we will pay all expenses to get you one in pristine condition (including return shipping, and this does include international orders.) There is zero risk to you.
ABOUT THE PRICE
The retail price—the final price the book will be sold for—is $134.
The final day to get B5 at Twenty for $88 -- $46 off the retail price of $134 -- is July 31.
For more information on this magnificant volume, go to b5books.com.




Here is a quote from J. Michael Straczynski about emotions.
I had this theory that the more important and intimate the emotion, the fewer words are required to express it.

First it's in dating: "Will you go out with me?" Six words.
"Honey, I care for you." Five words.
"You matter to me." Four words.
"I love you." Three words.
"Marry me." Two words.
But what's left? What's the one most important and intimate word you can ever say to somebody? It's "goodbye."

While Michael O'Hare (Sinclair), Andreas Katsulas (G'Kar), Rick Biggs (Dr. Franklin), Tim Choate (Zathras) and Jeff Conoway (Zach Allen) are no longer with us, we will not forget their wonderful personalities and talent -- as well as their significant contributions to the BABYLON 5 universe. Be sure to visit In Memory Of for more information about memorial efforts.
Until we met again, in a place where no shadows fall.
BABYLON 5 BIRTHDAYS
Martin Sheen - August 3
Daneil Dae Kim - August 4
Claudia Christian - August 10
Stephen Austin - August 11
Tim Earls - August 15
Nancy Tarczynski - August 16
Skip Beaudine - August 26

Have I missed anyone? If you know the birthday of someone connected with Babylon 5, pass the information along. We want to include everyone in our Happy Birthday Wishes.


BABYLON 5 PRESENCE ON FACEBOOK
I know a lot of you are already on FaceBook. However, I don't know if you knew how many other Babylon 5 folks have taken the plunge and opened FaceBook accounts. In fact, Pat Tallman has reopened her Fan Club using FaceBook at the site. For a peek, go to http://www.facebook.com/group.php?gid=45593318387. Claudia Christian has been really active -- sharing pictures of her recent trips and letting us know about upcoming convention activities. J. Michael Straczynski (JMS) has a FaceBook page as well as a new "Fans of J. Michael Straczynski" page. So check it out!

NEW BOOKS OF INTEREST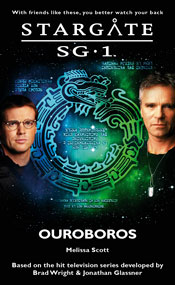 STARGATE SG-1: Ouroboros
From the pen of Melissa Scott (co-author of the STARGATE ATLANTIS Legacy series) comes STARGATE SG-1: Ouroboros, a fast paced adventure taking Colonel O'Neill and his team into new and dangerous territory. Oh, and if you're a fan of STARGATE Legacy, watch out for a few familiar faces along the way… These books are now available for the kindle as well as paperback. Go to www.stargatenovels.com to order or to to Amazon.com.

Have you read a good book lately? Do you want to share your thoughts? That is what I'm doing over at Book Reviews. I have gotten a number of marvelous books to review related to film making and I want to share my observations with you. If you have books you'd like to post, send them along.
NEW DVDS OF INTEREST
For information on new DVDs coming out that may be of interest to you, go to New DVD Releases for more information.
BABYLON 5 MUSIC VIDEOS AND TRIBUTES
John Hudgens has created many Babylon 5 videos, but I believe this is the most moving. It was first shown at the Phoenix Comic Con 20th Anniversary and honors many of the Babylon 5 family who have passed on.

Here is a link to John's Babylon 5 videos:
https://www.youtube.com/user/Babylon5MusicVideos?feature=watch

Richard Biggs memorial: http://www.youtube.com/watch?v=HyD4L8yNtsA

Andreas Katsulas memorial: http://www.youtube.com/watch?v=h2UQ2l9NPIg

- This is the extended version that I did for Andreas' widow ater the original cut was released on the net. It's never been seen online until now.

For those of you who've never seen these, I hope you enjoy them - and for those that have (and emailed me many times over the years about releasing them), I hope they're as good as you remember. Working with Joe on these videos was one of the highlights of my career, and I'll be forever grateful to him for the doors these have opened for me. I'm proud to have them on my resume.

John Hudgens
www.zteamproductions.com
---





Worldcon 2014: Loncon 3 - 72nd World Science Fiction Convention
Place: London, England
Date: Thur 14 Aug 2014 - Mon 18 Aug 2014
For more information, go to http://www.loncon3.org/contact

STARGATE - SG-1 CONVENTION
Dates: August 16-18, 2013
Place: Chicago, Illinois - Westin O'Hare
Guests: Amanda Tapping, Joe Flanigan, Ben Browder, Christopher Judge, Torri Higginson, David Hewlett and more.
For more information, go to http://www.creationent.com/cal/sgchi.htm.

The Vampire Diaries - Official Convention
Dates: August 17-18, 2013
Place: Dallas, Texas - Westin Dallas Fort Worth Airport
Guests include: Ian Somerhalder, Kate Graham, Torrey DeVitto, Steven R. McQueen and more
For more information, to go http://www.creationent.com/cal/tvd_dallas.html. Salute to SUPERNATURAL
Dates: August 23-25, 2013
Place: Vancouver, British Colombia - Sheraton Vancouver Wall Centre
Guests: Jensen Ackles, Jared Padalecki, Misha Collins, Mark Sheppard and more
For more information, go to http://www.creationent.com/cal/supernatural_van.htm. TREK SEATTLE
Dates: August 24-25, 2013
Place: Seattle, Washington - Hilton Seattle Airport
Guests: William Shatner, Kate Mulgrew, Gates McFadden, Marina Sirtis, LeVar Burton, Nana Visitor, Denise Crosby, Connor Trinneer, Dominic Keating, Garrett Wang, and many more
For more information, go to http://www.creationent.com/cal/st_seattle.html. Worldcon 2013: Lone Star Con 3 the 71st World Science Fiction Convention,
Place: San Antonio, Texas, USA
Date: Thur 29 Aug 2013 - Mon 2 Sept 2013
For more information: Email: info@lonestarcon3.org
Postal: Alamo, Inc., PO Box 27277, Austin, TX 78755-7277
Writer Guests: Ellen Datlow, James Gunn, Willie Siros, Norman Spinrad, Paul Cornell, Leslie Fish
Nominations for Hugo Awards is now open, download the link.
All Attendees and Supporters can vote http://www.lonestarcon3.org/hugo-awards/index.shtml.

Dragoncon 2013
Dates: Aug. 30 - Sept. 2, 2013
Place: Atlanta, GA
Wknd Memberships: $100 to 5/15; $115, 5/15-7/15; $130, 8/16 to door, And daily memberships
Banquet $65
Guests include: Eddie McClintock, Richard Dean Anderson, John Barrowman, Edward James Olmos, William Shatner, George Takei, Nicholas Brendon, Avery Brooks, and many, many more. Alex Zahara is scheduled from LEGEND OF THE RANGERS
For more information, go to http://www.dragoncon.org/

TREK NASHVILLE
Dates: September 7-8 , 2013
Place: Nashville, Tennessee
Guests include: Kate Mulgrew, Walter Koenig, Rene Auberjonois, Nana Visitor, Armin Shimerman and many more
For more information, go to http://www.creationent.com/cal/st_nashville.html.

Salute to SUPERNATURAL
Dates: September 20-22, 2013
Place: Dallas, Texas - Westin Park Central Hotel
Guests: Jensen Ackles, Jared Padalecki, Misha Collins, Mark Sheppard and more
For more information, go to http://www.creationent.com/cal/supernatural_dallas.htm. New York Comic Con
Dates: October 10-13, 2013
Place: Javits Center, NYC
Guests: J. Michael Straczynski
For more information go to http://www.newyorkcomiccon.com/. Salute to SUPERNATURAL
Dates: October 11-13, 2013
Place: Toronto, Canada - Westin Harbour Castle
Guests: Jensen Ackles, Jared Padalecki, Misha Collins, Mark Sheppard and more
For more information, go to http://www.creationent.com/cal/supernatural_toronto.htm. STEEL CITY CON
Dates: December 6-8, 2013
Place: Monroeville Convention Center, Monroeville, PA
Guests: Star Trek's George Takei, Terminator's Michael Biehn, Catherine Bach, Kyle Szymanski and more.
For more information, go to http://www.steelcitycon.com. FARPOINT
Dates: February 15-17, 2014
Place: Corwne Plaza, Baltimore, MD
Guests: Melissa McBride, others to be named shortly
For more information, go to . SPECIAL ANNOUNCEMENTS!
Creation Entertainment has a large number of conventions planned for the next several months. They include stars from TWILIGHT, SUPERNATURAL, STARGATE, FARSCAPE, XENA, SERENITY, STAR TREK, etc. Check out their calendar to see if one will be in your neighborhood soon. Don't miss their Videos page as well. It is full of some priceless video from a number of conventions.

Be sure to visit the referenced sites to see if there have been changes in dates/guests attending. Visit our Convention Calendar for a full listing of upcoming conventions.
BACK ISSUES OF THE ZOCALO TODAY
The front page of the The Zocalo Today changes daily, so be sure to check the back issues to make sure that you haven't missed anything IMPORTANT! I hope you will become a regular visitor to The Zocalo Today!
---
Take care and I look forward to hearing from you.
Sandra Bruckner (sgbruckner@aol.com)
Editor/Publisher
ISN News: The Zocalo Today
http://www.isnnews.net
Copyright - SBruckner, 1999-2013