[an error occurred while processing this directive]

The Zocalo Today

Welcome and thank you for dropping by. Take your shoes off, get comfortable and stay a while. There is a LOT of information here and you won't want to miss any of it.

The Zocalo Today is an interactive newsletter, encouraging readers to join a discussion topic or to send along letters that can be shared with other readers.

The Zocalo Today is a newsletter for Babylon 5 and science fiction fans everywhere. It is as much YOUR newsletter as it is mine! I'm just pulling together things for you!

Join our discussion topic. It is just one way you can share with other Z readers. If you see Babylon 5 cast and crew in other roles, let us know. We enjoy convention reports, photos, etc. Don't miss our back issues. I hope this will become more than just a newsletter. It's a community of people that enjoy sharing their experiences and interests. Babylon 5 brought many of us together -- and it remains with us, despite the fact that is no longer in production. Don't be shy. Join us today!

If you have questions, drop me a line at sgbruckner@aol.com. If you would like to join the mailing list for our newsletter, send me a note and I'll include you on the list. Or you can use the subscription block at the left.

Again, WELCOME!
SATURDAY, SEPTEMBER 27, 2008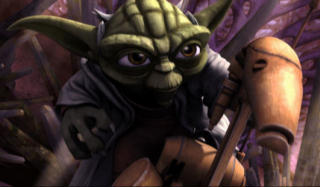 STAR WARS: CLONE WARS
When STAR WARS: THE CLONE WARS premieres on the Cartoon Network October 3 at 9:00pm, an old favorite will take on an entire droid army. In the first episode, "Ambush," Jedi Master Yoda and three clone troopers must face off against Count Dooku's dreaded assassin, Asajj Ventress, and the massive Separatist droid army to prove the Jedi are strong enough to protect a strategic planet and forge a treaty for the Republic. The episode is directed by David Bullock (Justice League: The New Frontier) from a script by Steve Melching (The Batman). Dave Filoni is supervising director; George Lucas is the series' creator and serves as executive producer, and Catherine Winder is producer.
---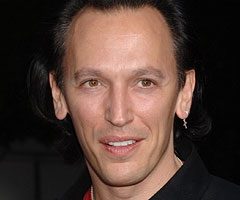 ESTATE OF PANIC
SciFi has found the host for the new ESTATE OF PANIC -- the network's new reality competition show that will premiere November 12 at 10:00pm. CROSSING JORDAN's Steve Valentine will serve as host, bringing together seven strangers to a massive estate where large quantities of cash are hidden. Hunting down the moolah isn't the competitors' only challenge though. Three times contestants will be challenged to overcome as yet unspecified terrors, and each time two participants will be eliminated with their winnings added into the prize pot. The last person then must go to the Vault Room, where the final prize will be determined. Production will begin this week on the six one-hour episodes of ESTATE OF PANIC.
---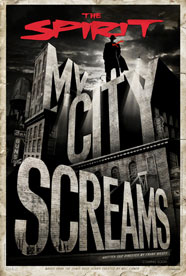 THE SPIRIT
Moviefone has posted the second full trailer for Frank Miller's upcoming movie based on Will Eisner's The Spirit starring Gabriel Macht, Samuel L. Jackson, Eva Mendes and Scarlett Johansson. This trailer gives more of the plot of the movie and the origin of how policeman Denny Colt (Gabriel Macht) became the Spirit, as well as more with Samuel L. Jackson's baddie The Octopus.
---
DREAD
It was reported yesterday that TWILIGHT star Jackson Rathbone has joined the cast of the upcoming horror film DREAD. Anthony DiBlasi is set to write and direct the film from a short story by Clive Barker. This particular tale comes from Barker's anthology BOOKS OF BLOOD, which focuses on people's worst fears. The story of DREAD revolves around a film student named Stephen Grace who is befriended by a troubled young man named Quaid. Quaid, who has been plagued by a past tragedy, convinces Stephen to make a documentary about the things that people dread the most. The film begins shooting this October in London for Matador Pictures.
---
WAR HEROES
According to Variety, Sony Pictures has acquired the rights to Mark Millar's popular comic book WAR HEROES for Michael DeLuca to produce. Sony's Columbia Pictures is currently seeking a writer for the project. The comic book revolves around an experimental military program that grants ordinary soldiers superpowers. A small group of these superpowered soldiers break away from the government to form a criminal enterprise, and a hero rises from their ranks to prevent a catastrophe from happening. The six-part comic book was first published in June of this year from Image Comics. No start date has been set for WAR HEROES.
---
HEROES
If you missed the premiere of season three Monday night, you can catch it TONIGHT, beginning at 8:00pm.
---
TOP SCIENCE FICTION NEWS STORIES:
To catch up on the latest news from around the world of science fiction, go to News Page. You'll find the highlights this week and this month here.
---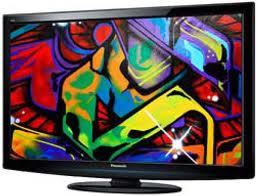 8:00pm on CBS
CSI: Miami - Inside Out
Horatio goes in search of his son, who is missing after a deadly prison break.

8:00pm on NBC
Heroes - The Second Coming; The Butterfly Effect
The identity of the shooter is revealed, throwing Peter and Matt into uncharted territory; Sylar declares war on the Company and attacks its primary facility, but finds more than he expected on Level 5.

8:00pm on BBC America
Primeval
Cutter tries to make sense of Claudia's disappearance; raptors run wild.

9:00pm on CBS
Criminal Minds - Lucky
The pursuit of a cannibalistic serial killer forces Morgan to question his faith; Garcia meets the man of her dreams, but their first date ends unexpectedly.

9:00pm on BBC America - NEW
Primeval
Jenny Lewis, who Cutter notices is a perfect replica of the recently vanished Claudia Brown, joins the fight against a horde of giant carnivorous worms.

9:00pm on SciFi
Riddles of the Sphinx
A man and his daughter must solve a series of riddles to defeat a deadly creature. Credits: Dina Meyer, Lochlyn Munro, Mackenzie Gray, Donnelly Rhodes
BABYLON 5 CHRONOLOGIES UPDATE FROM CAFEPRESS
SHIPPING UPDATE
"Across Time and Space:
The Chronologies of Babylon 5"

We expect most chronology book orders to ship by this Friday, September 19, at the latest.

Books are shipping right now in the order the orders were received, starting with the pre-orders.

The shipping delay was caused by unprecedented demand coupled with Tropical Storm Ike, which impacted Cafepress' production facilities. The good news is that all is back on track.

P.S. In October you can look forward to the release of a B5 book that most fans have been waiting 5 years for!

For more details, go to http://www.babylon5scripts.com/B5%20Chronology%20Book%20Sample.pdf to see some sample pages of the work. To place your order, go to www.babylon5scripts.com.
BABYLON 5: OTHER VOICES - OFFER ENDS SEPTEMBER 30
Sale of The Babylon 5 Scripts: Other Voices. Don't miss your opportunity to own scripts written by Larry D'Tillio, DC Fontana, Scott Frost and Neil Gaiman. Go to www.B5OtherVoices.com for more details and ordering.













OK, the first week of the new season is now history. A lot of the new shows have had their premieres -- and old shows have returned. What did you think? Did you catch Bruce Boxleitner in HEROES? Did you find a show or two that you are interested in? If so, which ones? I absolutely love FRINGE. It is a smart drama with a tinge of humor and absolutely wonderful acting. How about you?

Send in your thoughts and comments to sgbruckner@aol.com. I will post them on the Discussion Page for everyone to share and enjoy. There are some good ones so far. Add yours! If you see an old topic you want to respond to, go right ahead. We enjoy hearing from you.




While Andreas Katsulas (G'Kar), Rick (Biggs) and Tim (Choate) are no longer with us, we will not forget their wonderful personalities and talent -- as well as their significant contributions to BABYLON 5. Be sure to visit In Memory Of for more information about memorial efforts. Until we met again, in a place where no shadows fall.
BABYLON 5 BIRTHDAYS
Pat Tallman - September 4
Cinzia Zanetti - September 5
Robin Atkin Downes - September 6
Mira Furlan - September 7
Walter Koenig - September 14
Paul Williams - September 19
Robert Rusler - September 20
Gary Cole - September 20
Bear Burge - September 23
Jason Carter - September 23
Manny Case - September 23

Have I missed anyone? If you know the birthday of someone connected with Babylon 5, pass the information along. We want to include everyone in our Happy Birthday Wishes.

For more of these fabulous cartoons, go to http://cartoons.sev.com.au/Sev-Space/Sevylon-5/.
NEW SCIENCE FICTION BOOKS COMING
Here are a couple of books that would make any science fiction fan's library complete. Science Fiction Television Series: Episode Guides, Histories, and Casts and Credits for 62 Prime Time Shows, 1959 - 1989. Written by Mark Phillips & Frank Garcia, the book looks at science fiction series, providing excerpts, trivia and much, much more.




Science Fiction Television Series: Histories, Casts and Credits for 58 Prime Time Shows, 1990 - 2004
By Frank Garcia and Mark Phillips - with a foreward by Stargate's Brad Wright.
This books covers more recent shows, including BABYLON 5, THE DEAD ZONE, QUANTUM LEAP, STAR TREK: THE NEXT GENERATION and THE X-FILES. Go to http://legacyweb.com/scifibook/index.shtml for more information and a link for ordering.
If you enjoy science fiction and have followed a number of TV series over the years, you'll love these books.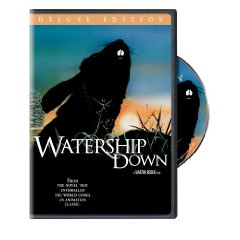 Watership Down Deluxe Edition
Official release date: October 7, 2008
Official website: www.warnervieo.com
Synopsis:
Nestled among the rolling hills and peaceful meadows of England lives a community of rabbits. When their warren is threatened, a small group of brave rabbits illegally escapes into the unknown countryside in search of a safer home. Led by the visionary Fiver, the courageous Bigwig, the clever Blackberry, and the honorable Hazel, they embark on a danger-filled journey, where they must use their strength and cunning to survive, while pursuing their dream.
This animated film adaptation is a thrilling allegorical adventure that celebrates traditional values of loyalty, courage and spirit, with a voice cast of well-known British actors such as John Hurt, Richard Briers, Harry Andrews, Simon Cadell, Nigel Hawthorne and Roy Kinnear. The featured song "Bright Eyes" was sung by Art Garfunkel and later released as a single.
Special Features include:
Watership Down: A Conversation with the Filmmakers -- Featurette with producer/ director Martin Rosen and editor Terry Rawlings
Defining a Style -- Featurette discussing the creation of Watership Down
Storyboard comparison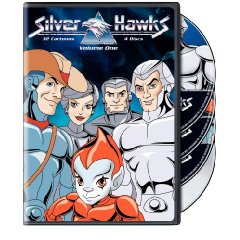 SILVERHAWKS
Official Relsease date: October 7, 2008
Official website: www.warnervideo.com
Synopsis:
In the far-flung future, the Galaxy of Limbo is in dire need of some heroes. Terrorized by the ruthless villain Mon-Star and his intergalactic horde, the only hope against this tyranny are the partly metal, partly real cybernetically enhanced super-team --the SilverHawks. Led by the daring Quicksilver, the SilverHawks use their amazingly enhanced bodies, their razor sharp wits, and a steely resolve to battle Mon-Star and the forces of evil across the galaxy. Heroes like Quicksilver, Tally Hawk, Super Twins, Blue Grass, Copper Kid and Stargazer sacrificed their human lives on Earth to be sent into outer space and challenge their intergalactic enemies.
Quicksilver, Talley Hawk, Super Twins and the rest of the SilverHawks are back with the first ever DVD release of SilverHawks: Season 1 Volume 1 on October 14, 2008 from Warner Home Video (WHV). Created as a space-bound equivalent to the hit THUNDERCATS animated series, SilverHawks originally featured many of the same voice talents. SilverHawks: Season 1 Volume 1 will be released in a four-disc collector set that includes 32 action-packed cartoons, as well as a special featurette entitled "Partly Metal, Partly Real," which examines the development of Silverhawks, the follow-up animated series from the same creative team that created Thundercats.
Jack Frost Deluxe Edition (Rankin & Bass)
Official Release Date: October 7, 2008
Official website: www.kidswb.com/whv<
Synopsis:
Jack Frost is sure to warm everyone's hearts with the first ever re-mastered Deluxe Edition DVD release of the classic, stop-motion animation feature Jack Frost. From the animation sorcerers at the Rankin/Bass studios, this enchanting holiday perennial about the crafty cold-weather elf. This special tells the story of Jack Frost, who one fateful winter, visits the village of January Junction, where he falls head-over- snowflakes in love with pretty maiden Elisa. Turning into a human boy, Jack begins his courtship, only to lose Elisa to the evil clutches of Kubla Kraus the Cossack. Teamed up with his elfin friends, Jack must use all his icy powers to free Elisa from Kubla?s army of mechanical men. Among the featured voices are Buddy Hackett, as narrator Pardon-Me-Pete the groundhog, Robert Morse as Jack and Larry Storch as Papa.
Jack Frost Deluxe Edition DVD bonus features include:
Totally Cool Crafty Creations - Mr. Wizard meets Martha Stewart in this fun-filled featurette that teaches kids how to make their own holiday crafts, including paper snowflakes, a magical snow globe and mounds of fluffy snow.
Snip's Snowy Sing-a-long - Join Snip the Snowflake Maker in this fun sing-along with some of the all-time favorite songs from the movie, including "Me and My Shadow," and "Just What I Always Wanted."
BEETLEJUICE
Release Date: 10/7/08
Official website: http://www.beetlejuicedvd.com

Synopsis:
What's a couple of stay-at-home ghosts to do when their beloved home is taken over by trendy yuppies? They call on Beetlejuice, the afterlife's freelance bio-exorcist to scare off the family – and everyone gets more than she, he or it bargains for! Tim Burton guides this PG-rated comedy monsterpiece whose stars include Alec Baldwin, Geena Davis, and Winona Ryder. And Michael Keaton is Beetlejuice, the ghost with the most who flings one-liners, spins into grotesque forms, gobbles insects, and who just can't leave the ladies (living or dead) alone. Ghoul love it!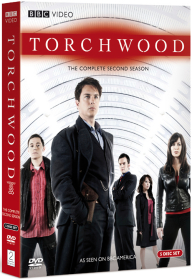 TORCHWOOD - SEASON 2
Release date: September 16, 2008
Official website: http://www.bbcamericashop.com
Synopsis:
Torchwood follows the adventures of a team of investigators, led by the enigmatic Captain Jack. Set in the UK in the present day, the team use scavenged alien technology in a very real world to solve crime; both alien and human. Separate from the government. Outside the police. Beyond the United Nations. Everyone who works for Torchwood is young, under 35. Some say that's because it's a new science. Others say it's because they die young...
Starring: John Barrowman , Eve Myles , Burn Gorman , Naoko Mori , Gareth David-Lloyd
Produced by: Russell T Davies , Julie Gardner
Written by: Chris Chibnall
With fearsome new aliens, compelling new storylines, and amazing guest stars the second season of Torchwood takes the close-knit team through dare-devil action, temptation, heartache, and a life changing event for one of them.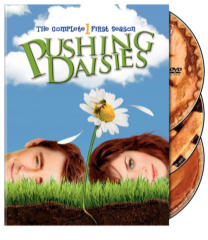 PUSHING DAISIES
Release Date: September 16, 2008
Official website: http://www.pushingdaisiesdvd.com
Synopsis:
Every not-so-often, along comes a show that?s different. Wonderfully different. Pushing Daisies, TV Guide's Matt Roush writes, "restores my faith in TV's ability to amuse, enchant and entertain." It's the story of Ned, a lonely pie maker whose touch can reanimate the dead. Cool, but there's a hitch. If Ned touches the person again, the miracle is reversed. If he doesn't, a bystander goes toes up. What to do? Easy: Team with a private eye, bring murder victims back just long enough to discover whodunit, and collect the rewards. Things go well until Ned's boyhood sweetie is the next dear departed, and he can't resist bringing her back for keeps! Dig the wit, style and quirky romance: If you?re not laughing, you may need a visit from Ned.
Videos from the WB:
Windows - Beaver Boy Ft. 1:51
http://raincloud.warnerbros.com/wbol/us/whv/med/pushingdaisies/season1/ pushingdaisies_s1_tfif_beaver_boy_300.asx
Quicktime
http://raincloud.warnerbros.com/wbol/us/whv/med/pushingdaisies/season1/ pushingdaisies_s1_tfif_beaver_boy_qt_300.mov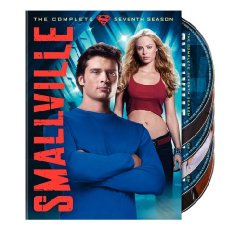 Smallville Season 7
Release date: September 9, 2008
Official website: http://www.smallvilledvd.com
Synopsis:
When Clark's cousin Kara (Supergirl) arrives on the scene, Clark advises her to keep a low profile and master her powers, but Kara has other ideas and becomes the focus of Lex Luthor's powerlust. Does Lana Lang prefer Bizarro to the real deal? Lois Lane makes a career leap and Chloe Sullivan finds that balancing a meteor power with a personal life isn't easy. New characters and complications abound, along with new secrets and lore, new thrills and special effects. Power up to Season 7!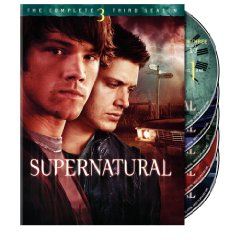 Supernatural S3
Release date: September 2, 2008
Official website: www.supernaturaldvd.com
Synopsis:
The yellow-eyed demon is vanquished, but at a terrible price. The battle that brought him down released hundreds of demons from Hell into an unsuspecting world. And it cost Sam his life. But a grief-stricken Dean made a deal with the Crossroad Demon --his soul for Sam's resurrection. Now Dean has just one year to live. One year to fight the unholy, the twisted, the ghoulish. One year to say farewell to Sam. And one year for Sam to search desperately for some way to save his brother. Mind-bending adventure awaits as the Winchester brothers continue their astonishing odyssey into the supernatural...and their personal odyssey into destiny.
For more information on other DVDs that have just been released and reviewed, go to New DVDs

Cult Times Issue #156: Special Issue - only $2.99. HEROES: Hiro and Ando start a new quest; a look at Elle - Kristen Bell and DOCTOR WHO's Director Douglas MacKinnon takes you behind the scenes on the two-part story that brought the Sontarans back to the series.
DOCTOR WHO MAGAZINE #400
Doctor Who Magazine, the official publication of the hit BBC TV series, reaches its 400th issue — and celebrates in style! Packed with exclusive photos and interviews, this very special publication features actor David Tennant talking candidly about being the Doctor — and his plans for the future; showrunner Russell T. Davies reveals secrets about his years working on Doctor Who; a new era for the full-color comic strip begins as the Doctor discovers "The Secrets of the Space Gulag"; the Time Team concludes their epic viewing of "The Trial of a Time Lord" in a surprising way; and all of the latest books, audios and DVDs are previewed and reviewed! Plus much, much more — including a massive free double-sided poster! (Panini Publishing Ltd) (C: 0-1-2) Magazine, 68pgs, FC SRP: $7.99
INDIANA JONES MAGAZINE #4 SPECIAL
PREVIEWS EXCLUSIVE
The chase is on as we count down Indy's Top Ten chases! Featuring an exclusive interview with Ray Winstone ("Mac" in Kingdom of the Crystal Skull) as he talks about working for both sides! Then, learn the "50 Things You Never Knew" about The Last Crusade! Plus, meet the guy who whips Harrison Ford into shape. Available in Newsstand and PREVIEWS Exclusive editions. (Titan) (C: 1-1-2) NOTE: Not available in the U.K. (May Purchase from U.K. Vendor) NEWSSTAND—Magazine, 100pgs, FC SRP: $9.99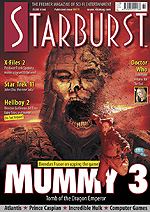 Starburst Issue #364: MUMMY 3: TOMB OF THE DRAGON EMPEROR: Actor Brendan Fraser dusts the sand off his boots and discusses the second sequel to the 1999 action Fantasy film. DOCTOR WHO: Director Graeme Harper provides details on the return of former companion Rose Tyler (Billie Piper) and the changing life of Donna (Catherine Tate). HELLBOY 2: THE GOLDEN ARMY - Director Guillermo del Toro provides a ring-side-seat right in the middle of a night-shoot of this sequel near Budapest… THE INCREDIBLE HULK - Director Louis Leterrier talks about his hopes for a hulking success with his rebooted version of the big green giant.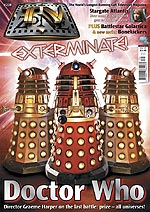 TV Zone #230: DOCTOR WHO: Director Graeme Harper discuses the epic drama of season finale Journey's End - and casting a new Davros! STARGATE ATLANTIS: Actress Rachel Luttrell returns to Atlantis following onscreen and real life maternity, to take on a new guise as her character Teyla goes undercover as a Wraith Queen… BATTLESTAR GALACTICA: As the Galactica nears Earth and the pressure comes to bear on President Roslin, star Mary McDonnell reflects on the burdens of command. REAPER: Former Invasion star Tyler Labine reveals how he knew the part of slacker Sock was made for him when he spotted that the character indulged in the same 'tape hand' stunts that he did in reality…


Be sure to drop over to Titan Magazine's website for updates on magazines associated with specific shows like 24, ALIAS, ANGEL, BUFFY, CHARMED, LOST, PRISON BREAK, SMALLVILLE and STARGATE SG-1.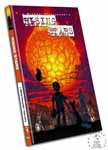 RISING STARS COMPENDIUM HARDCOVER
(W) J. Michael Straczynski, Fiona Avery (A) Brent Anderson, Keu Cha, David Finch, Karl Moline
When Rising Stars first debuted in 1999, people hailed its fresh take on the superhero mythos, grounding the fantastic in reality. The groundbreaking series by acclaimed writer J. Michael Straczynski (Amazing Spider-Man, Babylon 5, Squadron Supreme, Thor, Ultimate Power) spawned three spin-off mini-series and has influenced successful TV shows like The 4400 and Heroes.
Now, for the first time ever, every issue of Rising Stars, from the #0 to the last issue of the last mini-series, is collected into one comprehensive deluxe hardcover.
Collects Rising Stars #1-24, #0 issue, #1/2 issue, Prelude issue, Rising Stars: Bright, Rising Stars: Voices of the Dead and Rising Stars: Untouchable.
Full Color 1,008 pages $99.99 hardcover
FARSCAPE #1
by Rockne O'Bannon, Keith R.A. DeCandido & Tommy Paterson
Television's science fiction masterpiece Farscape returns! Farscape creator Rockne O'Bannon teams up with Farscape novelist Keith R.A. DeCandido (House of Cards) to continue his creation in comic book form right where the Peacekeeper Wars left off!
Find out what's in store for John Crichton, Aeryn Sun, Rygel, Chiana, and the rest of the Moya crew! Do the comics tie into Sci-Fi Channel's upcoming webisodes? You know it, 'Scapers! Don't frelling miss this! Available with covers from Joe Corroney, Dennis Calero, and a photo cover from the series.
SC, 24pgs, FC SRP: $3.99
ANGEL OMNIBUS
by Various
Discover the Angel Omnibus, which collects the IDW Angel series: Angel: The Curse, Angel: Old Friends, Angel: Spotlight, and Angel: Auld Lang Syne. This huge collection of comics includes work by New York Times best-selling writer Peter David, and features the most popular characters from the TV show, including Spike and Illyria.
SC, 6x9, 488pg, FC $24.99
THE GREATEST AMERICAN HERO
by William Katt, Folino, O'Reilly & Hilinski
After 25 years, The Greatest American Hero returns with all new original stories and adventures! Stephen J. Cannell's beloved cult classic makes it debut to the comic book world courtesy of The Greatest American Hero star William Katt, along with acclaimed writers Christopher Folino (Sparks), Sean O'Reilly (Kade), and Derek McCaw (Tony Loco). 32pgs, FC (1 of 6) SRP: $3.50
JIM BUTCHER'S THE DRESDEN FILES VOLUME 1 PREVIEWS EXCLUSIVE TP
by Jim Krueger & Mike Lilly

This original story is set in The New York Times-bestselling world of Jim Butcher's Dresden Files, and is scripted by Butcher himself! When the supernatural world goes out of control, there's only one man to call: Harry Dresden, the only professional wizard in the Chicago phonebook. Collecting the mini-series in its entirety, this PREVIEWS Exclusive trade paperback is limited to a print run of 2,500!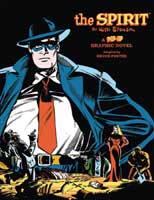 WILL EISNER'S THE SPIRIT: A POP-UP GRAPHIC NOVEL
by Will Eisner
On the dead body of a police officer the Spirit discovers a note with the name "Sand Saref," his lost childhood sweetheart. Saref has come to Central City peddling a deadly Nazi virus on the black market, but plans go awry when she is double-crossed by a scoundrel bent on destruction. In a twisted tale of betrayal, the remorseful Spirit must bring his long-lost love to justice and find the virus before it's too late! Born from shadow and mystery, Will Eisner's deathless hero returns in a recreation of The Spirit's final two issues. Coinciding with Frank Miller's upcoming film, Will Eisner's The Spirit: A Pop-Up Graphic Novel spins a noir tale of blackmail, murder, and espionage innovatively crafted into seven full-color pop-up spreads. Reborn, The Spirit breaks out of the conventional comic book frame, animating the vigor and dynamism of Eisner's original vision. Designed by renowned paper engineer Bruce Foster, Will Eisner's The Spirit: A Pop-Up Graphic Novel comes alive with expansive panoramic cityscapes, three-dimensional action sequence pop-outs, frame-by-frame expanding mini-booklets, and scene change pullouts. From the noir aficionado to the comic zealot, fans will celebrate this renaissance of Eisner's masterpiece, heralding the interactive ingenuity of a new format for sequential art. (C: 0-1-2) $34.95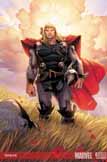 THOR #10
Written by J. Michael Straczynski, pencils and cover by Olivier Coipel.
As the Asgardians returned to this life and Thor returned to Midgard, so came the ills that have plagued the gods and man for millennia. Now for the first time since their rebirth, Thor and his fellow hero-gods are venturing forth from the Shining City to confront the growing evils that amass on their horizon...and within their walls... 32 pages, $2.99.
INDIANA JONES AND THE TOMB OF THE GODS #1
Dark Horse Comics
Dr. Henry Jones, Jr. sets out on another globe-hopping adventure in Indiana Jones and the Tomb of the Gods, the all-new mini-series filled with ancient treasures, Nazis, and a spectacular cover by Tony Harris (Ex Machina)!
CIVIL WAR CHRONICLES #12
Written by J. Michael Straczynski and Paul Jenkins, penciled by Ron Garney and Ramon Bachs, cover by Steve McNiven.
Experience Civil War and its major tie-ins in chronological order! In Captain America #25, find out what happens next in the life of the Sentinel of Liberty! The biggest Cap story that Ed Brubaker and Steve Epting have yet to tell, "Death of a Dream" will stun readers and send shockwaves through the entire Marvel Universe for the next year and it begins here! And in Civil War: The Confession, the team that brought you the start of Civil War with the New Avengers: Illuminati special presents a heart-wrenching finale. Two of the Marvel heroes most affected by the shocking conclusion of the war get together one last time. What is said between them will set the course of the Marvel Universe for years to come.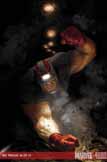 THE TWELVE #6
Written by J. Michael Straczynski, penciled by Chris Weston, cover by Paolo Rivera.
The Laughing Mask--behind bars! Secrets of the Black Widow--revealed! Dynamic Man kicks ass! The Blue Blade bombs out! And the truth behind the origin of underground secret agent Rockman!
DOCTOR WHO CLASSICS #1
by Pat Mills, Wagner & Gibbons
IDW Publishing is proud to kick off its Doctor Who line with monthly re-presentations of classic Doctor Who comics, featuring some of the best talents in the business! Up first, adventures featuring the fourth doctor courtesy of Pat Mills, John Wagner, and Dave Gibbons (Watchmen). Each issue will feature all-new state-of-the-art coloring by color artist Charlie Kirchoff, as well as an all-new cover by Joe Corroney (Star Trek).
Here's how IDW describes the issue:
"The legendary Doctor Who is back, with the first-ever stories created exclusively for the U.S. market. The Doctor is the last of the Time Lords, survivors of a Great Time War and, along with his loyal friend and companion Martha Jones from London, they stop oppression, darkness and evil spreading throughout the galaxies. They're also on the hunt for the best chocolate milkshakes in the cosmosŠ and while they track that down, someone else has the Doctor in their sights. As the very last Time Lord out there, he's highly collectable, to the right people..."
MARVEL ADVENTURES THE AVENGERS #17
Marvel Adventures The Avengers #17 will arrive in stores on Oct. 17 from Marvel Comics. The issue is written by J. Michael Straczynski, with art and cover by Joe Quesada. Here's how Marvel describes the issue:
"Ok, you're a super hero. And you've got to fight a robot. But while the robot can punch and blast you with lasers, you can't touch him. That's a problem, right? That's what the Avengers are up against when they encounter The Vision!"
Marvel Adventures The Avengers #17 will be 32 pages and will cost $2.99.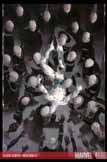 SILVERS SURFER: REQUIEM #4
Silver Surfer: Reqiuem #4 will arrive in stores on August 29 from Marvel Comics. The issue is written by J. Michael Straczynski, with art and cover by Esad Ribic. Here's how Marvel describes the issue:
"For untold years, Norrin Radd surfed the galaxy, exploring the darkness between stars, witnessing the rise and fall of vast civilizations. Now his ride comes to an end. Zenn-La, the planet of his birth, the planet he saved through his own sacrifice -- the Silver Surfer crossed the galaxy to draw his last breath here. He¹s home. What waits for him?"
Silver Surfer: Reqiuem #4 will be 32 pages and will cost $3.99.
TRADING POST
Charles has updated his merchandise list in our TRADING POST. Be sure to wander over to see if there is something to your liking.

If you have items you would like to get rid of, drop me a line and I'll post a note in our Trading Post. You never know who might be looking for the very thing you no longer have room to store.





October 24-26, 2008
STEEL CITY CON
Place: Pittsburgh, PA
Guests: Ray Park, Daniel Logan, Lou Ferrigno, CJ Graham, Richard Kiel, Dean Mitchell
For more information, go to http://www.steelcitycon.com

February 27-March 1, 2009
Megacon 2009
Place: Orange County Convention Center
For more information, go to http://www.megaconvention.com
---
March 27-29, 2009
Narutotrek 2009
Place: Sheraton Suites Cypruss Creek
City: Ft. Lauderdale, FL
Guests: Walter Koenig, Denise Crosby and more
For more information, go to http://www.narutotrek.com
---

SPECIAL ANNOUNCEMENTS!
Creation Entertainment has a large number of conventions planned for the next several months. They include stars from STARGATE, ENTERPRISE, FARSCAPE, XENA, BATTLESTAR GALACTICA, etc. Check out their calendar to see if one will be in your neighborhood soon. Don't miss their Videos page as well. It is full of some priceless video from a number of conventions.

JUMPCON CONVENTIONS
Sites are closed for these conventions. If you are holding tickets for any of these conventions, please get in touch with convention organizers.

Be sure to visit the referenced sites to see if there have been changes in dates/guests attending. Visit our Convention Calendar for a full listing of upcoming conventions.
BACK ISSUES OF THE ZOCALO TODAY
The front page of the The Zocalo Today changes daily, so be sure to check the back issues to make sure that you haven't missed anything IMPORTANT! We had a system crash recently, so many of the back issues are not available. I hope that you find this newsletter of interest and come back often.
---
Take care and I look forward to hearing from you.
Sandra Bruckner (sgbruckner@aol.com)
Editor/Publisher
ISN News: The Zocalo Today
http://www.isnnews.net
Copyright - SBruckner, 1999-2008