[an error occurred while processing this directive]

The Zocalo Today

Welcome and thank you for dropping by. Take your shoes off, get comfortable and stay a while. There is a LOT of information here and you won't want to miss any of it.

The Zocalo Today is an interactive newsletter, encouraging readers to join a discussion topic or to send along letters that can be shared with other readers.

The Zocalo Today is a newsletter for Babylon 5 and science fiction fans everywhere. It is as much YOUR newsletter as it is mine! I'm just pulling together things for you!

Join our discussion topic. It is just one way you can share with other Z readers. If you see Babylon 5 cast and crew in other roles, let us know. We enjoy convention reports, photos, etc. Don't miss our back issues. I hope this will become more than just a newsletter. It's a community of people that enjoy sharing their experiences and interests. Babylon 5 brought many of us together -- and it remains with us, despite the fact that is no longer in production. Don't be shy. Join us today!

If you have questions, drop me a line at sgbruckner@aol.com. If you would like to join the mailing list for our newsletter, send me a note and I'll include you on the list. Or you can use the subscription block at the left.

Again, WELCOME!
SUNDAY, DECEMBER 7, 2008
FOREST ACKERMAN DEAD AT 92
According to the Hollywood Reporter, Forrest J. Ackerman, the sometime actor, literary agent, magazine editor and full-time bon vivant who discovered author Ray Bradbury and was widely credited with coining the term "sci-fi," has died. He was 92. Ackerman died Thursday of heart failure at his Los Angeles home, said Kevin Burns, head of Prometheus Entertainment and a trustee of Ackerman's estate. Ackerman was legendary in science fiction circles as the founding editor of the pulp magazine Famous Monsters of Filmland. He was also the owner of a huge private collection of science fiction movie and literary memorabilia that for years filled every nook and cranny of a hillside mansion overlooking Los Angeles.
"He became the Pied Piper, the spiritual leader, of everything science fiction, fantasy and horror," Burns said Friday.
Every Saturday morning that he was home, Ackerman would open up the house to anyone who wanted to view his treasures. He sold some pieces and gave others away when he moved to a smaller house in 2002, but he continued to let people visit him every Saturday for as long as his health permitted.
His collection once included more than 50,000 books, thousands of science-fiction magazines and such items as Bela Lugosi's cape from the 1931 film "Dracula."
His greatest achievement, however, was likely discovering Bradbury, author of the literary classics "Fahrenheit 451" and "The Martian Chronicles." Ackerman had placed a flyer in a Los Angeles bookstore for a science-fiction club he was founding and a teenage Bradbury showed up.
Later, Ackerman gave Bradbury the money to start his own science fiction magazine, Futuria Fantasia, and paid the author's way to New York for an authors meeting that Bradbury said helped launch his career.
"I hadn't published yet, and I met a lot of these people who encouraged me and helped me get my career started, and that was all because of Forry Ackerman," the author told the AP in 2005.
Later, as a literary agent, Ackerman represented Bradbury, Isaac Asimov and numerous other science-fiction writers.
He said the term "sci-fi" came to him in 1954 when he was listening to a car radio and heard an announcer mention the word "hi-fi."
"My dear wife said, 'Forget it, Forry, it will never catch on,' " he recalled.

Soon he was using it in Famous Monsters of Filmland, the magazine he helped found in 1958 and edited for 25 years.
Ackerman himself appeared in numerous films over the years, usually in bit parts. His credits include "Queen of Blood," "Dracula vs. Frankenstein," "Amazon Women on the Moon," "Vampirella," "Transylvania Twist," "The Howling" and the Michael Jackson "Thriller" video. More recently, he appeared in 2007's "The Dead Undead" and 2006's "The Boneyard Collection."

Ackerman returned briefly to Famous Monsters of Filmland in the 1990s, but he quickly fell out with the publisher over creative differences. He sued and was awarded a judgment of more than $375,000.
Forrest James Ackerman was born in Los Angeles on Nov. 24, 1916. He fell in love with science-fiction, he once said, when he was 9 years old and saw a magazine called Amazing Stories. He would hold onto that publication for the rest of his life.
Ackerman, who had no children, was preceded in death by his wife, Wendayne.

BEVERLY GARLAND DEAD AT 82
While she may have been known for her role as Fred MacMurray's TV wife on "My Three Sons," many science fiction fans will remember her from a long line of B-movies like "Swamp Women" and "Not of This Earth." Her credits also included "Remington Steele," "Scarecrow and Mrs. King," "Lois & Clark: The New Adventures of Superman," "Mary Hartman, Mary Hartman" and "7th Heaven."
"I never considered myself very much of a passive kind of actress," she said in a 1985 interview with Fangoria magazine. "I was never very comfortable in love scenes, never comfortable playing a sweet, lovable lady."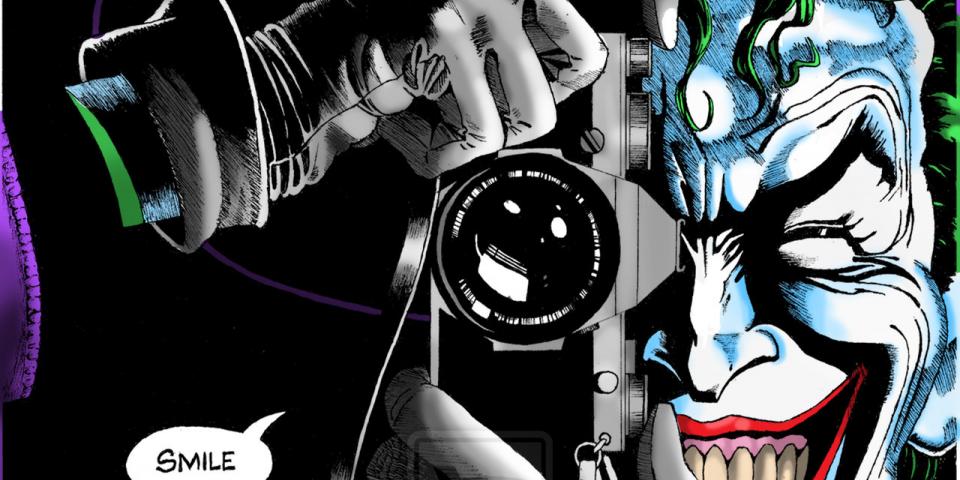 HEATH LEDGER WINS AUSTRALIAN FILM AWARD
Reuters reports that the late Heath Ledger was awarded one of his country's most prestigious film awards on Saturday for his role as The Joker in THE DARK KNIGHT. Ledger, 28, who died of an accidental overdose of painkillers and other medicines in his New York apartment 11 months ago, was posthumously awarded the AFI (Australian Film Institute) international award for best actor.
Guests at a packed awards ceremony in Melbourne's Princess Theater rose to their feet clapping, but with some in tears, to pay tribute to the actor who was nominated for an Oscar for his role in 2005's BROKEBACK MOUNTAIN.
"He was the untamed spirit many of us wish we could be. May the legend live on," an AFI tribute said.
THE LIBRARIAN ON TNT
Not much on TV tonight -- excpect on TNT. I loved the first two installments of THE LIBRARIAN. This third episode looks equally interesting.
Description: The world is in danger of being overrun by vampires, and the only person who can prevent it from happening is Flynn Carsen in the third installment of TNT's hugely successful Librarian franchise, starring Noah Wyle (ER). THE LIBRARIAN: CURSE OF THE JUDAS CHALICE, co-starring Bob Newhart (Elf, The Bob Newhart Show) and Jane Curtin (Our Town, 3rd Rock from the Sun), sends the bookish hero Flynn to New Orleans, where he tries to undo a nefarious vampire plot and rescue a kidnapped professor (Bruce Davison – X-Men, Knight Rider) with the help of a beautiful chanteuse (Stana Katic – Feast of Love).
TNT's THE LIBRARIAN: CURSE OF THE JUDAS CHALICE premieres Sunday, Dec. 7, at 8 p.m. (ET/PT), leading up to the launch of LEVERAGE, an exciting, new action-packed series starring Oscar® winner Timothy Hutton, at 10 p.m. (ET/PT). Both projects come to TNT from executive producer Dean Devlin (Independence Day) and his Electric Entertainment.
THE LIBRARIAN: CURSE OF THE JUDAS CHALICE was directed by Jonathan Frakes (Star Trek: The Next Generation), who also directed the second Librarian installment, The Librarian: Return to King Solomon's Mines. The story opens with the kidnapping of Professor Lazlo (Davison), a brilliant language and history expert at the University of Bucharest. Elderly and using a crutch to walk, he is taken hostage by a group that wants to force him to locate the Judas Chalice. They hope to use the cup – which was made from the 30 pieces of silver Judas received for betraying Jesus – to bring the notorious Prince Vlad Dracul back to life and foist evil on the world.
Meanwhile, Flynn heads to New Orleans for what he hopes will be a vacation. He has been summoned through mysterious dreams by Simone Renoir (Katic), a gorgeous New Orleans jazz club singer. She has made it her mission to keep the location of the Judas Chalice a secret so it won't fall into the wrong hands. When the secret is accidentally revealed and the cup taken, Flynn and Simone must do everything in their power to prevent Vlad Dracul from casting the entire world into shadow. Helping from the sidelines are Judson (Newhart), the enigmatic and always surprising head of the Library, and Charlene (Curtin), the extremely serious-minded, no-nonsense personnel director.
THE LIBRARIAN: CURSE OF THE JUDAS CHALICE was executive-produced by Electric Entertainment's Dean Devlin, Kearie Peak and Marc Roskin. Wyle and Electric's Phil Goldfarb produced the movie, with the company's Rachel Olschan co-producing. The teleplay is by Marco Schnabel.
TOP SCIENCE FICTION NEWS STORIES:
To catch up on the latest news from around the world of science fiction, go to News Page. You'll find the highlights this week and this month here.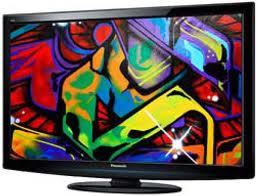 8:00pm on ABC Family
Harry Potter and the Goblet of Fire(2005)
Signs of Voldemort's return emerge as Harry's friends help him prepare for a tournament with Europe's best student wizards. Based on a book by J.K. Rowling.
8:00 on TNT - NEW
The Librarian: Curse of the Judas Chalice
A librarian and a beautiful singer must prevent vampires from taking over the world.
9:00pm on Showtime
Dexter
I Had a Dream
9:00pm on SciFi
Tristan & Isolde
After the fall of the Roman Empire, English orphan Tristan meets and falls passionately in love with Irish princess Isolde, threatening the delicate peace between their countries.
10:00pm on TNT - NEW
Leverage - The Nigerian Job
After recovering stolen airplane designs, Nate's team must figure out how to return them to the rightful owner.
JMS UPDATE
From the B5 moderated news group, December 4:

One small thing that I can confirm is that yes, I've made a deal with a cable network to write a pilot for a new TV series in the paranormal genre. That's all I can say about it for now.

Have lined up the next couple of films I'll be writing after the first of the year, and will have more to say about them...well, after the first of the year.

To the news of Forest Ackerman's death:

I grew up a fan of Forry's work, I read Famous Monsters of Filmland cover to cover every month...but ended up with mixed feelings after one particular incident.

When Robert Bloch (author of Psycho) was dying of cancer, the family wanted to keep it quiet and not let people know so he could pass in peace. Forry broke the news, which I suppose was bad enough, but this is what happened in the aftermath, per Harlan Ellison, who told me about it at the time. (Harlan, Bob, Silverberg, and Julie Schwartz used to get together for Thanksgiving dinner every year, so we were all kind of in this circle.) While Bob was on his death-bed, Forry sent a letter to Bob asking him to sign the enclosed card so that Forry could say he got Bob's very last autograph.

There's not much I can say about that, that would be more telling than the telling of it.

A third-hand anecdote.

Halran and I were friends of Bob's. We hung out. We gathered each year for Thanksgiving. Harlan and I teamed up to help Bob's widow, after his passing when some unfortunate circumstances came up. When the Forry letter arrived, Harlan called me from Bob's house and read it over the phone. Bob's wife was in tears. Harlan and Forry never spoke again from that day on.

You might want to carefully reconsider those words "third-hand anecdote."
ISN BLOG
I have just created ISN News Blog at http://isnnews.blogspot.com. This is an experiment for me -- and I hope you'll join me by entering news you have to share. I'll put in stuff that I think is interesting for others to read about and we'll see how it goes. Join me.
BE A SANTA - DEADLINE DECEMBER 10
Every year, Pat Tallman (Lyta Alexander on Babylon 5) tries to bring a little holiday cheer to a few children. Her support of Penny Lane has spanned over 10 years and she has come to us again this year for help. With the economic crisis hitting everyone hard, it is going to be even more difficult to help the unfortunate.

If you can help, go to Be A Santa for more information on how you can open your heart to someone less fortunate during the holiday season.
KEEPING UP WITH CAST AND CREW
GARY COLE
Ranger Anne sent along this information for Gary Cole fans:
Gary Cole will be on the next episode of CHUCK (December 8, 8pm ET). The episode's title is "Chuck Versus the Delorean" & Gary's character is (apparently) listed as the Older Man. According to the episode's description on Yahoo TV...
Chuck spies on Sarah and sees her on a date with an older man. Chuck frantically tries to warn Sarah after he has an Intersect flash, but she assures Chuck that she is not in danger and reveals the identity of the mystery man.
According to Television Without Pity, Gary's character is the con artist father of Sarah. It's mentioned at the end of the episode recap of "Check Versus the Sensei" (Bruce's guest appearance):

http://tv.yahoo.com/chuck/show/chuck-versus-the-sensei/episode/190642/recap

ANDREA THOMPSON
Ranger Mary sent along the following information:
Andrea Thompson (Talia Winters) is actually on Heroes Destiny, the webisode on NBC.com.

JMS
A short but sweet update from JMS:
Just to play along, and add a little fuel to the fire....
There are three non-comics, non-B5 projects that are signed, sealed and contracted for that have not yet been announced.
One of them is the least likely thing anyone could possibly associate with me.
One of them will come as a surprise to some but not to others.
One of them is a return to form.
There is a fourth project which is two meetings away from being concluded. If this one happens, I will die a happy man.

JERRY DOYLE
Ever wonder what Jerry Doyle is doing these days? Wonder no more. Jerry is a successful talk-show host on the KDWN radio Las Vegas. He's doing podcasts as well, so pop over to http://www.jerrydoyle.com/ to hear his latest show and podcast.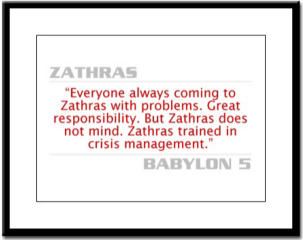 BABYLON 5 QUOTE STORE
Here's a special notice from CafePress:

It's back: TheJoeStore, only now it's the Babylon 5 Quote store -- and everything in it is NEW. Head over to see how your favorite quote can be that special gift for your favorite B5 fan.www.b5quotes.com.
BUT IN PURPLE...I'M STUNNING!
Quotations from Babylon 5

It's the book Babylon 5 fans have waited years to own: "But In Purple...I'm Stunning: Quotations from Babylon 5" compiles everyone's favorite quotes into one comprehensive book. For easy reference, the quotes are broken down by character (who said it, and to whom) and by theme. J. Michael Straczynski has written 8 introductions, one for each themed section in addition to his foreword.

THEMED SECTIONS: Faith, Hope and a Little Charity, The Characters of Babylon, Relationships, War, Psi Corps, Power, Slapstick and Vox Populi.

CHARACTER SECTIONS: Sinclair, Sheridan, Ivanova, Garibaldi, Franklin, Londo, G'Kar, Delenn, Marcus, Lennier, Vir and Kosh.

Go to www.Babylon5Quotes.com for more information and to order a copy of your very own.
BABYLON 5 CHRONOLOGIES
For the first time ever available in print and authorized by J. Michael Straczynski
"Across Time and Space: The Chronologies of Babylon 5"

* Contains two complete chronologies: Terry Jones' Babylon 5 Historical Database (parts of which were previously published in the now-defunct Official Babylon 5 magazine) and I. Marc Carlson's "Time Line of the Babylon 5/Crusade Universe."

* Together these two documents are the only sources that give you a complete picture of the Babylon 5 universe and how it fits in the history of the world

To place your order, go to www.babylon5scripts.com.









While Andreas Katsulas (G'Kar), Rick (Biggs) and Tim (Choate) are no longer with us, we will not forget their wonderful personalities and talent -- as well as their significant contributions to the BABYLON 5 universe. Be sure to visit In Memory Of for more information about memorial efforts. Until we met again, in a place where no shadows fall.
BABYLON 5 BIRTHDAYS
Mary Woronov (Kka'Dath) - December 8
Sarah Douglas (Jha'Dur) - December 12
Kim Holly (costume designer) - December 25
Dark Hoffman (prop master) - December 28
John C. Flinn III (Director of Photography) - December 2

Have I missed anyone? If you know the birthday of someone connected with Babylon 5, pass the information along. We want to include everyone in our Happy Birthday Wishes.

For more of these fabulous cartoons, go to http://cartoons.sev.com.au/Sev-Space/Sevylon-5/.
WARNER HOME VIDEO LAUNCHES WARNERBLU.COM WITH 100 DAYS OF BLU-RAY SWEEPSTAKES
Beginning November 13, Visitors to WarnerBlu.com Can Enter to Win a Blu-ray Home Theater System and 100-disc Blu-ray Library

Burbank, Calif., November 13, 2008 – To promote WarnerBlu.com, a new web site that showcases Warner Bros. extensive catalog of movies available on Blu-ray Disc, Warner Home Video is launching the 100 Days of Blu-ray sweepstakes, featuring a grand prize Blu-ray home theater system and 100-disc Blu-ray library.

Designed by Warner Bros. Advanced Digital Services, the 100 Days of Blu-ray sweepstakes will run from November 13, 2008 through February 20, 2009 on www.wb.com. This innovative sweepstakes offers players the chance to win multiple bonus entries in addition to their daily entry in their quest for the grand prize. Bonus entries can be scored by participating in a trivia game related to Warner Bros.' featured Blu-ray title of the day. Also, Warner Bros. will award the featured title of the day to one lucky winner each day.

WarnerBlu.com is a one stop destination for consumers who want to learn more about Blu-ray, browse the expansive number of Warner titles available on Blu-ray Disc, see what titles are coming soon, look for special offers, and make purchases to build their home library.

To see what this new site has to offer and for more information on the 100 Days of Blu-ray sweepstakes, check out http://WarnerBlu.com.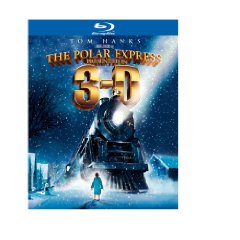 POLAR EXPRESS 3D WHITE CHRISTMAS
Official Release Date: October 28, 2008
Synopsis:
All aboard in 3D! No matter if you enjoy The Polar Express every holiday or if you are a first-time passenger, get ready for a thrilling new adventure: Three-dimension viewing from careening up and down mountains to teetering across mile-high bridges to savoring hot chocolate served up by the world s most talented singing waiters to arriving at the North Pole on Christmas Eve. Experience an amazing new dimension of fun. Tom Hanks stars in and Robert Zemeckis directs the instant holiday classic filmed in dazzling performance capture animation that makes every moment magical. "Seeing is believing," says a mysterious hobo who rides the rails with you. And now at home you will witness the wonders as never before.
Video Clips from the WB
Genuine Ticket to Ride: Intro
Windows
http://raincloud.warnerbros.com/wbol/us/whv/med/polar_express/ecm/pexprs_gen_ticket_ride_intro_300.asx Quicktime
http://raincloud.warnerbros.com/wbol/us/whv/med/polar_express/ecm/pexprs_gen_ticket_ride_intro_qt_300.mov
Snow Angels
Windows
http://raincloud.warnerbros.com/wbol/us/whv/med/polar_express/ecm/pexprs_snow_angels_300.asx
Quicktime
http://raincloud.warnerbros.com/wbol/us/whv/med/polar_express/ecm/pexprs_snow_angels_qt_300.mov
REVIEW
I love this movie!!!! If you are looking for a good holiday movie to sit down with friends and family, this is definitely one to think about. It has something for EVERYONE! The animation is amazing! There is a dance scene early on that will below you away! There is a good story or two inside as well. Not only is this a good holiday film, but there are lessons to be learned throughout. This film definitely rates an A+ in my book.
FRED CLAUS
Release date: November 25, 2008
Official website: www.fredclaus.com

Synopsis:
This is a story you've never heard before, a hilarious and heartwarming comedy about Fred Claus, Santa's brother and complete opposite. After growing up in saintly Nick's shadow, Fred becomes a grouch who's lost his belief in Christmas. Then, one magical December, Fred flies north (first class via reindeer) to find brother Nick is in trouble: a scheming efficiency expert is out to shut down Christmas forever! Expect fun by the sleighful as Fred helps save Christmas and rediscovers the gift of family. Join Vince Vaughn, Paul Giamatti, Miranda Richardson, Rachel Weisz, Kathy Bates, Kevin Spacey and more in a yuletide treat to enjoy for years to come.

REVIEW
Christmas movies are either very good -- or very bad. Thankfully, most have been very good. This movie starts out with the birth of Nicholas Claus -- uttering "Ho, ho, ho" as his first words. His older brother Frederick vowed to be the best big brother anyone could have in the world, and he really tried, but Nicholas just had a knack for doing things in a special way to help people. Frederick made a beautiful album for Nicholas for his birthday and Nicholas turned around and gave it to someone in need. It wasn't that he didn't appreciate the gift, but he saw people with less than he had and wanted to help. This would have frustrated anyone, and Fred Claus was no exception. He eventually grew to hate Nicholas because he could do no wrong.
As years passed, Fred moved away, unable to live in Nicholas' shadow. One year, he found himself in need of money and turned to his brother for help. A bargain was struck where Fred would come to the North Pole and help Nicholas with his work -- in exchange for money to open his restaurant.
Unfortunately this was also the year a scheming efficiency expert comes to inspect the operation at the North Pole. Kevin Spacey is marvelous as the efficiency expert, Clyde Northcut, who would like to outsource the entire operation.
As in any good Christmas story, there is a happy ending -- and Fred really does make it all happen for his brother -- and everyone at Christmas. Even old Clyde is won over by Nicholas and becomes an expert consultant at the North Pole. Fred brings his girlfriend, Wanda, to live in the North Pole with his family and Willie, the head elf, finally garners enough courage to kiss the beautiful Charlene, a full-sized Santa's helper.
There is enough action in this movie for every age group. The sleigh is marvelous -- and the ninja-squad protecting Santa is awesome.
While the story is not new, this rendition is worth a look.
CLONE WARS
Release Date: November 11, 2008
Official website: www.starwars.com

Synopsis:
The Clone Wars takes place between Star Wars Episode II: Attack of the Clones and Star Wars Episode III: Revenge of the Sith. Jedi Knights Anakin Skywalker and Obi-Wan Kenobi continue their journey across the galaxy amongst the Clone Wars, meeting up with familiar villains, such as Count Dooku, General Grievous and Asajj Ventress. The Grand Army of the Republic, led by Yoda, Mace Windu, Obi-Wan Kenobi, and other Jedi Knights, must fight the New Droid Army of the Separatists.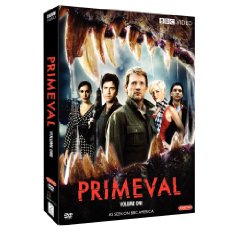 PRIMEVAL - THE COMPLETE SERIES 1 AND 2
Release Date: November 4, 2008

Synopsis:
When evolutionary zoologist Nick Cutter (Douglas Henshall) discovers prehistoric creatures alive and well in the present-day, the natural world is turned on its head, and humanity faces a threat to its very existence. Unexplained anomalies are ripping holes in the fabric of time, allowing creatures from the very earliest stages of Earth's development to roam the modern world.
Whether it's a prehistoric predator Gorgonopsid rampaging through a quiet suburban neighborhood or a swarm of super-sized spiders in the subway, Cutter and his team find themselves up against some seriously beastly opponents. These puzzling creatures all have the same simple fact in common - they don't belong here.
While Cutter and his team struggle to keep the looming disaster under wraps, Cutter also has to deal the fact that his wife, Helen, a fellow scientist who disappeared eight years ago, is not dead as he believed. In fact, she's been traveling through time. However, now she's back, and she holds the key to the riddle of the anomalies. But is it something she's willing to share? If not, what does she really want? Why did she come back?
Cutter, his research assistant Stephen Hart, zoologist Abby Maitland, and student paleontologist Connor Temple race to understand what's happening, while government bureaucrats James Lester and Claudia Brown insist they have to keep the danger secret from the public. As the past threatens to invade the present and destroy the future, Cutter's crew faces a life-and-death race against time.

Primeval was created by Adrian Hodges (screenwriter of the film Tom & Viv) and Tim Haines (writer/director of Walking with Dinosaurs).

REVIEW
I have caught this show off and on as it airs on BBC America. I like it very much. The characters are interesting - the plot is unusual. I was SO happy to get the DVD because it gave me a chance to see the show from the beginning - which helps provide a little more of the back story - but it isn't necessary to understand why Dr. Cutter and his team are exploring anomalies in space and time. The creatures they encounter are awesome - and you at times wonder, how they did that! The only problem I've had so far is having to listen pretty hard to the English accent! This DVD set is definitely worth watching.
Annie Leibovitz: Life Through a Lens
Release date: October 28, 2008
Official website: www.warnervideo.com

Synopsis:
Take a peek into the illustrious career of one of today?s most prolific photographers -- Annie Leibovitz. Annie Leibovitz: Life Through a Lens, traces the arc of her photographic life, her aspirations to artistry and the trajectory of her career which has produced some of today's most recognizable and iconic photos. The film directed by her sister, Barbara Leibovitz, depicts the various phases that shaped her life including childhood, the tumultuous sixties, her transition from Rolling Stone to Vanity Fair magazine and later her most significant personal relationships including motherhood. The film's highlights center on interviews with her most famous subjects, mentors and colleagues -- along with personal insight from Leibovitz herself -- to reveal the evolution of inarguably one of today's most influential visual artists. The film was broadcasted as part of PBS's award-winning series, American Masters, as the finale for its 20th Anniversary season (2006) and is now available for the first time on DVD.


REVIEW
For those of you who love photography -- or just looking at good pictures -- you are going to LOVE this DVD. Annie Leibovitz is just amazing. This portrait of her work shows just how terrific she is and what a life she has led looking through the lens of a camera. Seeing photographs of John Lennon and Yoko Ono just before he was killed is just amazing. Being able to follow her career and her growth as a photographer and person is just as amazing.
Journey to..Center..Earth 3D - NL (SD/BD)
Release Date: October 28, 2008
Official website: www.journeymovie.com

Synopsis:
Brendan Fraser stars in this action-packed adventure based on the Jules Vern Classic that is sure to deliver fun for the whole family! On a hunch to find the center of the earth, Trevor Anderson (Fraser), his nephew and their tour guide make a breakthrough discovery that launches them on a thrilling journey into the unknown. On a scramble to find their way back, the group travels through a never-before-seen world encountering creatures and objects never imagined.
Indiana Jones and the Kingdom of the Crystal Skull (Two-Disc Special Edition) (2008)
Release Date: October 14, 2008
Plot:
Famed archaeologist/adventurer Dr. Henry "Indiana" Jones is called back into action when he becomes entangled in a Soviet plot to uncover the secret behind mysterious artifacts known as the Crystal Skulls.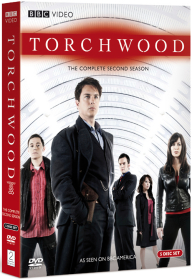 TORCHWOOD - SEASON 2
Release date: September 16, 2008
Official website: http://www.bbcamericashop.com
Synopsis:
Torchwood follows the adventures of a team of investigators, led by the enigmatic Captain Jack. Set in the UK in the present day, the team use scavenged alien technology in a very real world to solve crime; both alien and human. Separate from the government. Outside the police. Beyond the United Nations. Everyone who works for Torchwood is young, under 35. Some say that's because it's a new science. Others say it's because they die young...
Starring: John Barrowman , Eve Myles , Burn Gorman , Naoko Mori , Gareth David-Lloyd
Produced by: Russell T Davies , Julie Gardner
Written by: Chris Chibnall
With fearsome new aliens, compelling new storylines, and amazing guest stars the second season of Torchwood takes the close-knit team through dare-devil action, temptation, heartache, and a life changing event for one of them.

REVIEW
I liked Season Two much better than Season One. The episodes were more tightly written and easier to follow. In Season One, we were introduced to the characters and the villans and places. In Season Two, now that we know the characters, each episode could explore the characters more and their interactions with each other. If you are a fan of DOCTOR WHO, this spin-off series is sure to delight you. In addition, Freema Agyeman reprises her role of Martha Jones in a 3-story arc. She was terrific in DOCTOR WHO -- she's wonderful in TORCHWOOD.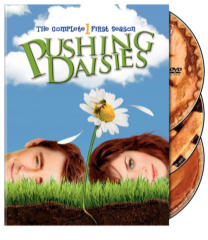 PUSHING DAISIES
Release Date: September 16, 2008
Official website:
http://www.pushingdaisiesdvd.com
Synopsis:
Every not-so-often, along comes a show that's different. Wonderfully different. Pushing Daisies, TV Guide's Matt Roush writes, "restores my faith in TV's ability to amuse, enchant and entertain." It's the story of Ned, a lonely pie maker whose touch can reanimate the dead. Cool, but there's a hitch. If Ned touches the person again, the miracle is reversed. If he doesn't, a bystander goes toes up. What to do? Easy: Team with a private eye, bring murder victims back just long enough to discover whodunit, and collect the rewards. Things go well until Ned's boyhood sweetie is the next dear departed, and he can't resist bringing her back for keeps! Dig the wit, style and quirky romance: If you're not laughing, you may need a visit from Ned.
Videos from the WB:
Windows - Beaver Boy Ft. 1:51
http://raincloud.warnerbros.com/wbol/us/whv/med/pushingdaisies/season1/ pushingdaisies_s1_tfif_beaver_boy_300.asx
Quicktime
http://raincloud.warnerbros.com/wbol/us/whv/med/pushingdaisies/season1/ pushingdaisies_s1_tfif_beaver_boy_qt_300.mov

REVIEW
PUSHING DAISIES is an unusual romantic comedy that was shortened to only nine episodes in the first season because of the writer's strike. Everyone who enjoys the show hopes season two will bring the regular 22 episodes for everyone to enjoy.
The show has perfect casting, directing, production and writing. PUSHING DAISIES is fresh, original, heart breaking and funny.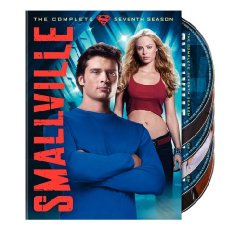 Smallville Season 7
Release date: September 9, 2008
Official website:
http://www.smallvilledvd.com
Synopsis:
When Clark's cousin Kara (Supergirl) arrives on the scene, Clark advises her to keep a low profile and master her powers, but Kara has other ideas and becomes the focus of Lex Luthor's powerlust. Does Lana Lang prefer Bizarro to the real deal? Lois Lane makes a career leap and Chloe Sullivan finds that balancing a meteor power with a personal life isn't easy. New characters and complications abound, along with new secrets and lore, new thrills and special effects. Power up to Season 7!

REVIEW
With two less episodes due to the writer's strike, this season seemed less focused than the others. Not to say it was not good, but the writers seemed to be coming up with new story lines and ways to have some of the principal actors exist at the end of the season. Michael Rosenbaum has consistently been fantastic as Lex Luthor. He will be sorely missed in season eight, but the void will be filled by new characters. Tom Welling as Clark Kent has grown considerably as an actor. Having come to the role as a model, he has shown glimpses of real acting talent and I hope he continues to stretch himself during the coming season.
This season brought back James Marsters as Brainiac and he's as good as ever. He has made the character his own and the episodes featuring him are favorites.
If you had to pick some favorite episodes from season 7, there are many. "Descent" may be the best as Lex and his father, Lionel, face off with tragic results. The final scene with Lex and Clark standing by Lionel's coffin is a powerful moment not to be missed by any SMALLVILLE fan.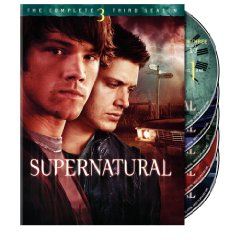 Supernatural S3
Release date: September 2, 2008
Official website: www.supernaturaldvd.com

Synopsis:
The yellow-eyed demon is vanquished, but at a terrible price. The battle that brought him down released hundreds of demons from Hell into an unsuspecting world. And it cost Sam his life. But a grief-stricken Dean made a deal with the Crossroad Demon --his soul for Sam's resurrection. Now Dean has just one year to live. One year to fight the unholy, the twisted, the ghoulish. One year to say farewell to Sam. And one year for Sam to search desperately for some way to save his brother. Mind-bending adventure awaits as the Winchester brothers continue their astonishing odyssey into the supernatural...and their personal odyssey into destiny.
The New World - Extended Cut
Release Date: October 14, 2008
Synopsis:
Powhatan tribal people stare in wonder as three ships approach shore. It's a story every schoolchild knows; the story of Capt. John Smith (Colin Farrell), Pocahontas (Q'orianka Kilcher). Now, as told by filmmaker Terrence Malick (Badlands, Days of Heaven, The Thin Red Line) in this Extended Version with more than 30 minutes of footage unseen in theaters -- it's a story you never imagined. Working in part from first-hand histories and adding his extraordinary sense of image and human drama, Malick crafts a visceral, spellbinding tale of the Jamestown settlement, of cultures connecting and of deadly consequences when connections fray. Christian Bale and Christopher Plummer also star.
The New World Trailers:
Windows Media
http://raincloud.warnerbros.com/wbol/us/whv/med/newworld/tvspots/NEW_WORLD_WVNWX0001PRES_300.asx
Quicktime
http://raincloud.warnerbros.com/wbol/us/whv/med/newworld/tvspots/NEW_WORLD_WVNWX0001PRES_qt_300.mov
NEW FAMILY DVDS
Looking for movies you can watch with your children? I have moved many of the family-oriented DVDs to a Family DVDs page. Here you will find wonderful DVDs you can enjoy with your entire family -- no matter the age. You will find background information about the DVD, but there are clips as well from Warner Bros. Enjoy!

For more information on other DVDs that have just been released and reviewed, go to New DVDs




Cult Times Issue #154: SARAH JANE ADVENTURES: Fearless investigative journalist Sarah Jane Smith is back in action, and Elisabeth Sladen talks about taking on a lone Sontaran and an evil clown, amongst other nasties. HEROES: Brea Grant, aka Daphne the super-speedster, looks at who's going to be causing trouble… FRINGE: Former Dawson's Creek star Joshua Jackson talks about his role in the new series from Alias and Lost creator JJ Abrams as a genius drawn into a series of unusal investigations, ELI STONE: Victor Garber, Jordan Wethersby, looks at the new quirky fantasy which finds a lawyer getting visions of George Michael, amongst other things… SANCTUARY: From the Internet to your TV screen, Christopher Heyerdahl chats about playing John Druitt, better known as Jack the Ripper, in the new Sci-Fi series about a place where society's outcasts can find a home…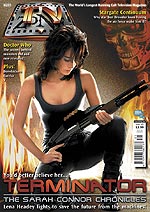 TV Zone #231: TERMINATOR: THE SARAH CONNOR CHRONICLES:
• Terminator: The Sarah Connor Chronicles Exclusive interviews - Star Lena Headey
• Doctor Who (2000s) Exclusive - Monster creator Neill Gorton
• V Exclusive – Star Jane Badler, aka Diana
• Stargate Continuum Exclusive - Star Ben Browder
• Eureka New Season Exclusive - Actor Ed Quinn
• Robot Chicken Exclusive – Show creator Seth Green
• Bonekickers – Star Adrian Lester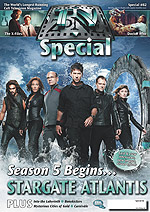 TV Zone Special #82: STARGATE ATLANTIS:
• 148 packed pages:
• Stargate Atlantis, Season 5 Part 1
FEATURING:
• Cast and crew interviews
• New images and designs
• Season 4 Visual FX
• Don S Davis tribute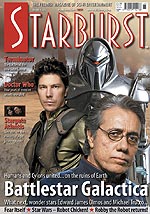 Starburst Issue #365: BATTLESTAR GALACTICA: Michael Trucco - Now revealed as a Cylon the actor wonders how his identity crisis will be resolved...Edward James Olmos debates reaching Earth with the Cylons… SARAH CONNOR CHRONICLES: Thomas Dekker reflects on filling big shoes of John Connor…ROBOT - Robot builder Fred Barton talks about how a childhood craze became a lucrative career! STARGATE ATLANTIS: Paul McGuillion, Carson Beckett, is back in a new episode teamed with an all-female SG team…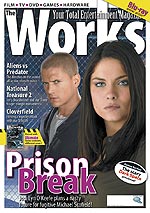 The Works #21: PRISON BREAK: As a representative of The Company, the mysterious Susan caused a lot of trouble for banged-up Michael Scofield in the third season. Jodi Lyn O'Keefe talks waterboarding, severed heads; NO COUNTRY FOR OLD MEN: The Oscar- winning star Javier Bardem and co-star Josh Brolin take a thoughtful look at their roles as killer Anton Chigurh and opportunistic hunter Llewelyn Moss respectively.
Be sure to drop over to Titan Magazine's website for updates on magazines associated with specific shows like 24, ALIAS, ANGEL, BUFFY, CHARMED, LOST, PRISON BREAK, SMALLVILLE and STARGATE SG-1.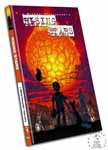 RISING STARS COMPENDIUM HARDCOVER
(W) J. Michael Straczynski, Fiona Avery (A) Brent Anderson, Keu Cha, David Finch, Karl Moline
When Rising Stars first debuted in 1999, people hailed its fresh take on the superhero mythos, grounding the fantastic in reality. The groundbreaking series by acclaimed writer J. Michael Straczynski (Amazing Spider-Man, Babylon 5, Squadron Supreme, Thor, Ultimate Power) spawned three spin-off mini-series and has influenced successful TV shows like The 4400 and Heroes.
Now, for the first time ever, every issue of Rising Stars, from the #0 to the last issue of the last mini-series, is collected into one comprehensive deluxe hardcover.
Collects Rising Stars #1-24, #0 issue, #1/2 issue, Prelude issue, Rising Stars: Bright, Rising Stars: Voices of the Dead and Rising Stars: Untouchable.
Full Color 1,008 pages $99.99 hardcover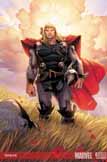 THOR #10
Written by J. Michael Straczynski, pencils and cover by Olivier Coipel.
As the Asgardians returned to this life and Thor returned to Midgard, so came the ills that have plagued the gods and man for millennia. Now for the first time since their rebirth, Thor and his fellow hero-gods are venturing forth from the Shining City to confront the growing evils that amass on their horizon...and within their walls... 32 pages, $2.99.
CIVIL WAR CHRONICLES #12
Written by J. Michael Straczynski and Paul Jenkins, penciled by Ron Garney and Ramon Bachs, cover by Steve McNiven.
Experience Civil War and its major tie-ins in chronological order! In Captain America #25, find out what happens next in the life of the Sentinel of Liberty! The biggest Cap story that Ed Brubaker and Steve Epting have yet to tell, "Death of a Dream" will stun readers and send shockwaves through the entire Marvel Universe for the next year and it begins here! And in Civil War: The Confession, the team that brought you the start of Civil War with the New Avengers: Illuminati special presents a heart-wrenching finale. Two of the Marvel heroes most affected by the shocking conclusion of the war get together one last time. What is said between them will set the course of the Marvel Universe for years to come.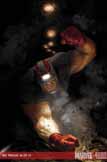 THE TWELVE #6
Written by J. Michael Straczynski, penciled by Chris Weston, cover by Paolo Rivera.
The Laughing Mask--behind bars! Secrets of the Black Widow--revealed! Dynamic Man kicks ass! The Blue Blade bombs out! And the truth behind the origin of underground secret agent Rockman!
MARVEL ADVENTURES THE AVENGERS #17
Marvel Adventures The Avengers #17 will arrive in stores on Oct. 17 from Marvel Comics. The issue is written by J. Michael Straczynski, with art and cover by Joe Quesada. Here's how Marvel describes the issue:
"Ok, you're a super hero. And you've got to fight a robot. But while the robot can punch and blast you with lasers, you can't touch him. That's a problem, right? That's what the Avengers are up against when they encounter The Vision!"
Marvel Adventures The Avengers #17 will be 32 pages and will cost $2.99.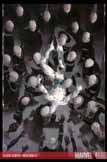 SILVERS SURFER: REQUIEM #4
Silver Surfer: Reqiuem #4 will arrive in stores on August 29 from Marvel Comics. The issue is written by J. Michael Straczynski, with art and cover by Esad Ribic. Here's how Marvel describes the issue:
"For untold years, Norrin Radd surfed the galaxy, exploring the darkness between stars, witnessing the rise and fall of vast civilizations. Now his ride comes to an end. Zenn-La, the planet of his birth, the planet he saved through his own sacrifice -- the Silver Surfer crossed the galaxy to draw his last breath here. He¹s home. What waits for him?"
Silver Surfer: Reqiuem #4 will be 32 pages and will cost $3.99.
TRADING POST
Charles has updated his merchandise list in our TRADING POST. Be sure to wander over to see if there is something to your liking.

If you have items you would like to get rid of, drop me a line and I'll post a note in our Trading Post. You never know who might be looking for the very thing you no longer have room to store.





February 13-15, 2009
FARPOINT 2009
Place: Crowne Plaza Hotel
City: Timonium, Maryland
Guests: Alan Tudyk (Serenity), Harve Bennett (Star Trek producer), Phil Weyland (actor, dialogue coach)
For more information, go to http://www.farpointcon.com/.

February 27-March 1, 2009
Megacon 2009
Place: Orange County Convention Center
For more information, go to http://www.megaconvention.com
March 27-29, 2009
Narutotrek 2009
Place: Sheraton Suites Cypress Creek
City: Ft. Lauderdale, FL
Guests: Walter Koenig, Denise Crosby and more
For more information, go to http://www.narutotrek.com

SPECIAL ANNOUNCEMENTS!
Creation Entertainment has a large number of conventions planned for the next several months. They include stars from STARGATE, ENTERPRISE, FARSCAPE, XENA, BATTLESTAR GALACTICA, etc. Check out their calendar to see if one will be in your neighborhood soon. Don't miss their Videos page as well. It is full of some priceless video from a number of conventions.
JUMPCON CONVENTIONS
Sites are closed for these conventions. If you are holding tickets for any of these conventions, please get in touch with convention organizers.
Be sure to visit the referenced sites to see if there have been changes in dates/guests attending. Visit our Convention Calendar for a full listing of upcoming conventions.
BACK ISSUES OF THE ZOCALO TODAY
The front page of the The Zocalo Today changes daily, so be sure to check the back issues to make sure that you haven't missed anything IMPORTANT! We had a system crash recently, so many of the back issues are not available. I hope that you find this newsletter of interest and come back often.
---
Take care and I look forward to hearing from you.
Sandra Bruckner (sgbruckner@aol.com)
Editor/Publisher
ISN News: The Zocalo Today
http://www.isnnews.net
Copyright - SBruckner, 1999-2008