[an error occurred while processing this directive]

The Zocalo Today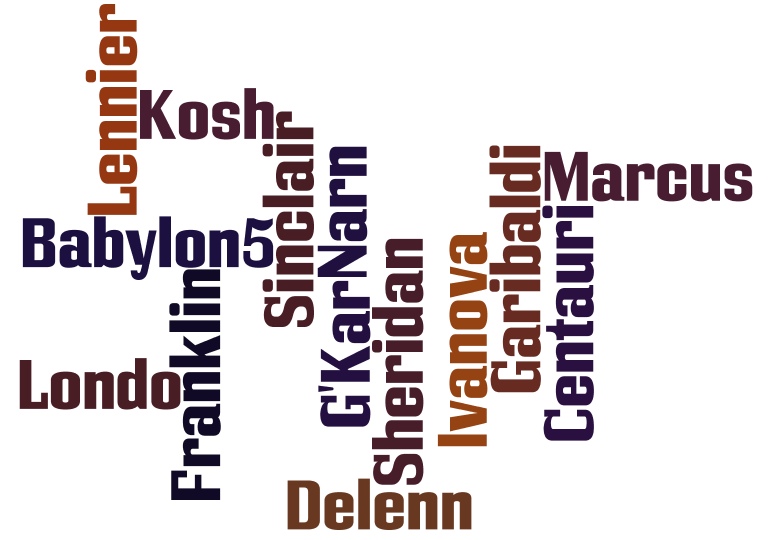 Welcome and thank you for dropping by. Babylon 5 brought many of us together -- and it remains with us, despite the fact that is no longer in production. The good thing is that the internet gives a LOT of ways to stay in touch. Don't be shy. Join in the discussion today or drop by Facebook or Twitter.

If you have questions or items for the news, drop me a line at sgbruckner@aol.com.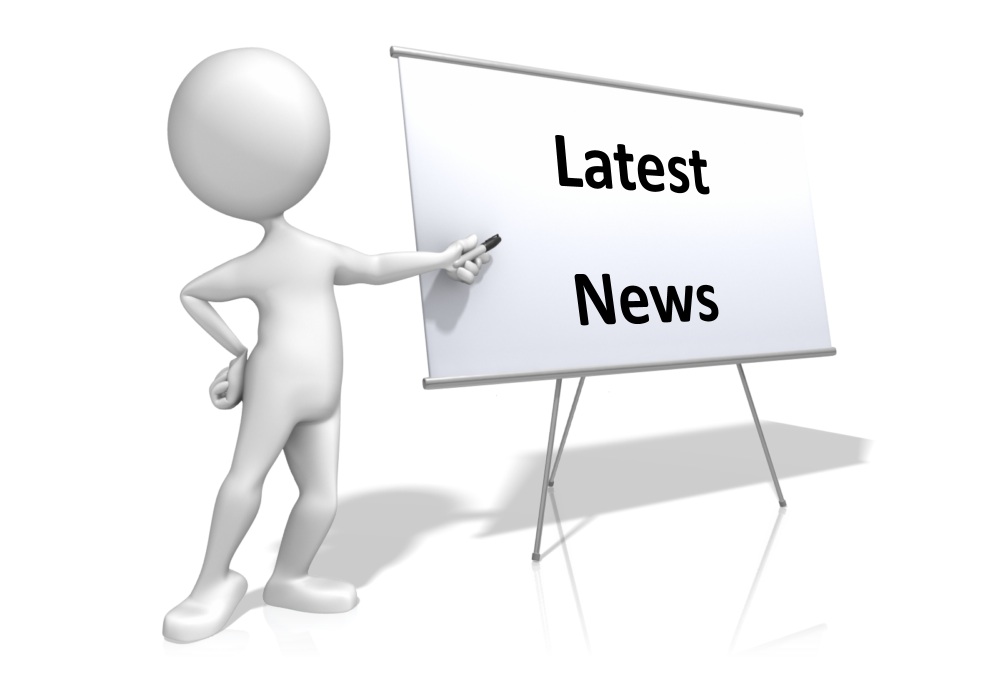 SUNDAY, JANUARY 5, 2014
In the upcoming "Castle" episode, "Under Fire," the focus is on an arson/murder investigation and on the birth of Ryan's baby. But a preview clip from the episode indicates that there could be other concerns as well. For example: When will Castle and Beckett set a date?
If you believe Beckett in the video, Castle needs to land on one day soon. She will otherwise be too busy to attend. Is this going to turn into a big problem for the romantically entwined crime-fighters? Or will the birth of baby Not-Cosmo Ryan inspire some commitment from the engaged couple?
"Under Fire" airs Monday, Jan. 6 at 10 p.m. on ABC.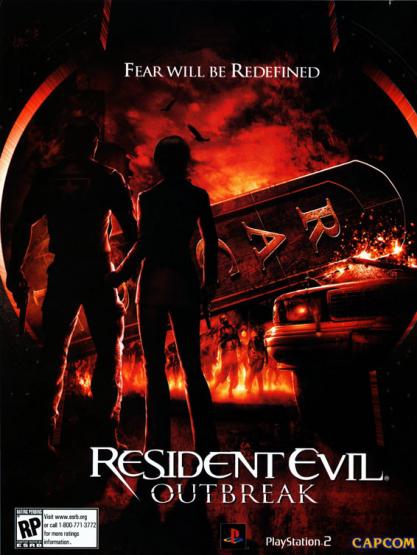 RESIDENT EVIL: OUTBREAK
If you're a big fan of Resident Evil: Outbreak, here's some rather awesome news for you.
Thanks to very loyal Resident Evil fans (and they are very, very loyal), Outbreak will finally return!
When Capcom's Resident Evil: Outbreak 1 and 2 both came out on the PS2 way back in 2004, they garnered a fierce and loyal online following. A couple of years back, Capcom closed the servers, and since then, fans have been clamoring for a revival of the series ... but Capcom has, as yet, remained quite deaf to their pleas.
Now, here's the good-news bit: Outbreak IS back, but with one small caveat, and it's that it's back as a fan project.
Outbreak Server Recreation Project is a fan-made revival of Resident Evil: Outbreak made to be played both with Japanese versions of the games as well as with emulators. Wanna know how to join? Then go and click HERE.
One good thing that could come out of this impressive fan endeavor is that it just may finally convince Capcom to start development for a third Resident Evil: Outbreak game.
THE FOLLOWING - SEASON 2
A 2 1/2-minute promo for "The Following" Season 2 has hit the web, offering scenes and interviews with the cast.
The special season two preview of "The Following" airs Sunday, January 19th (10:00-11:00 PM ET/7:00-8:00 PM PT), immediately after the NFC CHAMPIONSHIP GAME (live, 6:00-10:00 PM ET). The show will then settle into its regular Monday schedule beginning January 27th.
Season 2 will catch up with Ryan Hardy (Bacon) one year later in the wake of an horrific new murder spree. The FBI calls on Ryan and Mike Weston (Shawn Ashmore) to speak with the lone survivor, LILY (Connie Nielsen), in order to help them solve the case. Ryan is reluctant to re-engage with the FBI but finds a valuable ally in his niece, Max (Jessica Stroup), an NYPD cop working in the Intel Division.
As the investigation proceeds, Ryan crosses paths with several complicated individuals, including Luke (Sam Underwood) and Mandy Lang (Tiffany Boone), which furthers his suspicion that Joe Carroll's (Purefoy) reign of terror is far from over.Valorie Curry returns as Emma. Other new faces joining the show this year include Valerie Cruz as an NYPD cop who works closely with Mike Weston, James McDaniel as an FBI agent, Keith Carradine as a friend of Ryan, Jacinda Barrett as Julia, a disarming and alluring woman with mysterious intentions, and Lee Tergesen as Kurt Bolen, a seemingly normal family man who may harbor a dark secret.
SATURDAY, JANUARY 4, 2014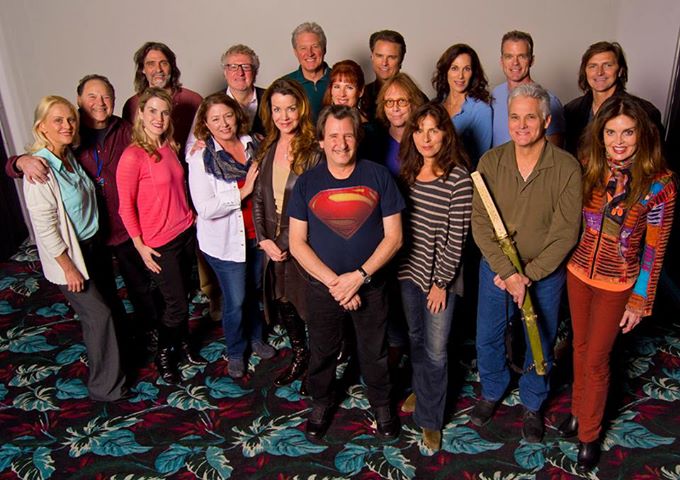 SPACE CITY CON
In Galveston, Texas this weekend, a number of Babylon 5 cast members are gathering to revisit their experiences on the show and hopefully catch everyone up on projects they are currently involved in. Bruce Boxleitner and Dylan Neal are on Cedar Cove. It will be great to hear about others. This picture is courtesy of Arne Starr's Facebook posting. Thanks Arne! I am reposting more photos on the Zocalo Today's Facebook page for sharing.

HELIX
Next Friday, Syfy will debut its latest collaboration with writer-producer Ron Moore. The man behind the revamped Battlestar Galactica has turned his attention to Helix. It's a new thriller that centers on a viral outbreak that could save or destroy humanity. Sound confusing? Perhaps this sneak peek at the pilot episode will help.
Helix follows a group of CDC doctors, led by Dr. Alan Farragut (Billy Campbell), who head to the arctic to investigate a disease. The trip has a personal connection for Farragut, because his brother's one of the people infected with the virus. In the first 15 minutes of the episode, watch as the visitors get a rude awakening.
The series co-stars Jordan Hayes, Hiroyuki Sanada, Kyra Zagorsky, Mark Ghanime, Meegwun Fairbrother and Neil Napier.
Helix premieres Jan. 10 at 10 p.m. on Syfy.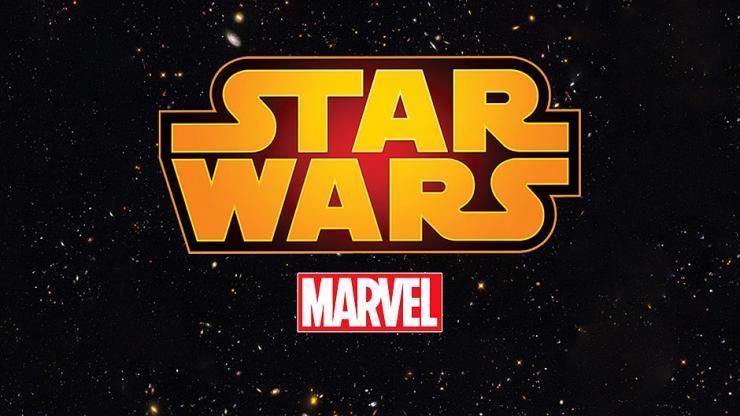 STAR WARS AT MARVEL AGAIN
It was probably inevitable, but now it's official: Star Wars comic books are returning to Marvel.
The comics publisher announced today that it will partner with parent company Disney and recent Disney acquisition Lucasfilm to produce new Star Wars adventures for the first time in more than two decades. Marvel was the original comic-book home of Star Wars and published an ongoing Star Wars series beginning in 1977 that lasted for nine years. Since 1991, though, the Star Wars comic-book saga has been unfolding at Dark Horse Comics, where classic stories like Dark Empire and the still-unfolding The Star Wars (an adaptation of George Lucas' original, very different, first draft of the first film) were published. Many have been predicting the move back to Marvel ever since Disney came to own both companies, and now it's finally happened.
"Dark Horse Comics published exceptional Star Wars comics for over 20 years, and we will always be grateful for their enormous contributions to the mythos, and the terrific partnership that we had," said Carol Roeder, director of Lucasfilm franchise publishing, Disney Publishing Worldwide. "In 2015, the cosmic adventures of Luke, Han, Leia and Chewbacca will make the lightspeed jump back to Marvel, to begin a new age of adventures within the Star Wars universe."
So the world's biggest comics publisher has reunited with one of the world's biggest science fiction franchises, and you can bet there are some writers and artists at Marvel right now who are already cooking up their dream Star Wars stories.
"We here at Marvel could not be more excited to continue the publication of Star Wars comic books and graphic novels," said Marvel Worldwide Publisher and President, Dan Buckley. "The perennial brand of Star Wars is one of the most iconic in entertainment history and we are honored to have the opportunity to bring our creative talent pool to continue, and expand Star Wars into galaxies far, far away."
Unfortunately, this development does mean that Dark Horse, which has made Star Wars a huge part of its publishing slate for more than two decades, will have to leave a galaxy far, far away next year.
"Our goal was to create sequels and prequels to the films we loved, paying careful attention to quality and detail, essentially treating those films as though they were our own. Star Wars has been the crown jewel of this approach," Dark Horse Publisher and Founder Mike Richardson said in a statement. "We began chasing the title as far back as 1989, and with the launch of Tom Veitch and Cam Kennedy's Dark Empire, a new era in comics was born. I'm not ashamed to admit that we were Star Wars geeks, and we have been determined to spare neither effort nor expense in the pursuit of excellence."
Richardson also noted that, although his company only has a few months left with the Star Wars license, it plans to go out on a high note.
"For obvious reasons, we have prepared for this eventuality by finding new and exciting projects to place on our schedule for 2015 and beyond. Will they take the place of Star Wars? That's a tall order, but we will do our best to make that happen," he said. "In the meantime, 2014 may be our last year at the helm of the Star Wars comics franchise, but we plan to make it a memorable one. We know that fans of the franchise will expect no less. The Force is with us still."
So if you're a Star Wars fan, a comics fan, or both, know that we're now living in an (even more) exciting time for the franchise. We get to see not only the big things Dark Horse will cook up for its Star Wars finale, but also the announcements of new Star Wars stories from the talent over at Marvel. You can bet we'll see some movie tie-in comics in 2015, but what else will the House of Ideas cook up? Who's your dream Marvel Star Wars writer? Who's your dream artist? And what about crossovers? Will we finally get an armored, jetpack-fueled face-off between Boba Fett and Iron Man? Will the Jedi Order meet the Nova Corps? We'll find out in 2015!
JACK RYAN: SHADOW RECRUIT
Paramount has released an extended, action-packed scene of Jack Ryan: Shadow Recruit in which Chris Pine goes for the kill.
Pine plays Jack Ryan, the Wall Street analyst-turned-CIA-agent in the new Kenneth Branagh action movie based on Tom Clancy's novel. While on the trail of a terrorist plot in Moscow, he finds himself being chased down by a gunman in a hotel room. He narrowly escapes his grasp by going for the kill, with the help of the bathroom's tub.
Pine told The Hollywood Reporter about filming the newly released scene. "It's terrifying for the character because of the well-trained, well-armed foe. And there's Jack, who wasn't expecting it at all," he said during the cover shoot. "He's not well-trained enough to really know how to get out of it, so he has to really use his mind and really think on his feet."
Ryan is also shown meeting Harper, played by Kevin Costner. "You've got to pick somebody to trust, Jack. Now, sit down," he says to Ryan, whose hands are shaking uncontrollably after what he's just done upstairs. Harper reassures him: "It's better they're shaking afterward than during," and tells Ryan of his own first kill.
Jack Ryan: Shadow Recruit opens in theaters Jan. 17. Watch the extended scene above, which also shows Keira Knightley as Cathy, Ryan's in-the-dark fiancee.
THE ZOCALO TODAY
Be sure to check out The Zocalo Today on Facebook as well as at ISN News: The Zocalo Today on Yahoo Groups. SCIENCE FICTION NEWS STORIES:
Did you miss the news from yesterday -- or earlier in the week. Catch up by going to the News Archive. I have broken up the huge file into months to make it easier to load. It will bring you up to date for all that has been going on in the world of science fiction. Go to:
December News
November News
October News.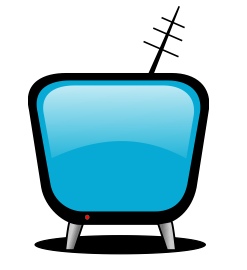 ON THE TUBE TONIGHT
8:00pm on CBS
Elementary Episode: Step Nine S02, E01 (First Aired: Sep. 26, 2013)
Sherlock must face his past when he travels to London to revisit an old case; Watson learns more about Sherlock's pre-New York life; Sherlock's brother, Mycroft, reveals some secrets.

8:00pm on ABC Family
The Muppets (2011)
Kermit, Miss Piggy and the other Muppets join forces with their fans to raise $10 million to save Muppet Studios from a greedy Texan who wants to raze the building and drill for oil. Jason Segel, Amy Adams, Chris Cooper, Rashida Jones, Alan Arkin

8:00pm on AMC
The Bourne Identity (2002)
A woman helps an amnesiac, who has a dangerous past, to dodge assassins as he tries to learn about himself. Based on a book by Robert Ludlum. Matt Damon, Franka Potente, Chris Cooper, Clive Owen, Brian Cox

8:00pm on FX
Thor (2011)
After his reckless actions reignite an ancient war, the Norse god is stripped of his powers, cast out of Asgard and forced to live among humans. Chris Hemsworth, Natalie Portman, Anthony Hopkins, Tom Hiddleston, Stellan Skarsgård

8:30pm on Syfy
The Chronicles of Narnia: The Voyage of the Dawn Treader (2010)
Returning to Narnia -- this time through a painting -- Lucy, Edmund and their cousin join King Caspian on a mission to find the lost Lords of Telmar. Based on the book by C.S. Lewis. Georgie Henley, Skandar Keynes, Ben Barnes, Will Poulter, Gary Sweet

10:00pm on CBS
The Mentalist Episode: White Lines NEW S06, E11
The FBI must find the person responsible for the deaths of several DEA agents; Jane goes on a date with a woman associated with the case.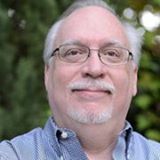 UPDATE FROM JMS
Here's a posting from the Fans of J. Michael Straczynski Facebook page. I thought it would give you an update on what The Great Maker is up to now.

"See, here's why I have no right whatsoever to complain about any part of my life, regardless of how annoying some of it may be on a nearly daily basis.
As a kid, all the way through adolescence and adulthood, I loved the Twilight Zone. Never thought I'd get near doing anything related to it. But on top of working for the '88 Twilight Zone, I have a new Twilight Zone book coming out this week. The geek in me is ecstatic.
Now, you'd think that would be enough. But it ain't. I can still remember when and where I saw the first Terminator movie: Larry DiTillio and I caught one of the last showings at a theater in Eagle Rock just abaft from Glendale. We were both wog-boggled (his term) by it. There was absolutely no question that James Cameron had created something truly extraordinary. As I sat watching T2 years later, I thought, wouldn't it be amazing to play in that universe? But of course the odds of that were pretty much zero.
Yet this week, the second issue of my Terminator series for Dark Horse also hits the stands, a story that will stitch together all of the Terminator mythos. Two geek dreams realized in the same week, no less. (And both beginning with the letter T.)
Sometimes I think things like this are the way the universe rewards you for staying true to the art. Other times I think I'm just really fucking lucky.
And as if that weren't fun enough, this week French publisher Delcort announced that come January they will be reprinting Midnight Nation in a French language edition.
I am in geek paradise.
Lucky. Really freaking lucky."
KEEPING UP WITH CAST AND CREW
THE TWILIGHT ZONE
The trailer is up for the first issue of the Twilight Zone maxi-series JMS is writing for Dynamite. Ranger Anne sent along the following report: two current holiday direct-to-DVD releases have B5 connections. Here goes...:

Bruce Boxleitner stars in "Jingle Bells." Bruce plays Bruce Dalt, an ultra-competitive TV sportscaster who wants his son on the local school's basketball team. When he gets into a scuffle with his son's coach, Bruce has to pay for his "crime" by managing a Salvation Army kettle during the holidays. It's the start of a journey for Bruce to discover hope and the true meaning of the season. The film is available in both standard & Blu-ray formats. The production company, Pure Flix Entertainment, has released other faith-based films such as "Christmas Angel" with Della Reese, and "What If..." with Kevin Sorbo & Kristy Swanson.

Nancy Stafford (Dr. Mary Kirkish "Messages from Earth") stars in "Christmas Oranges," based on a classic holiday story. Nancy plays Mrs. Hartley, the owner of an orphanage that takes in a little girl named Rose (Bailee Michelle Johnson). When Mrs. Hartley dies of influenza, Rose and the other children are sent to other locations. Rose ends up at an orphanage run by a cold, heartless man named Mr. Crampton (Edward Herrmann). She finds joy in the simple things, including the oranges Crampton's brother hopes to bring to the kids at Christmas. The film was made last year, but is just now out on DVD (Blu-ray availability unknown).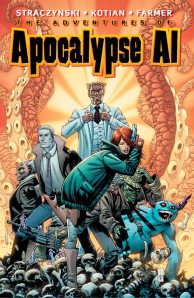 THE ADVENTURES OF APOCALYPSE AL #1
You may remember this from the Syfy audio adventure series. It's now a comic book. For a review, go to Rob Patey'sBlog.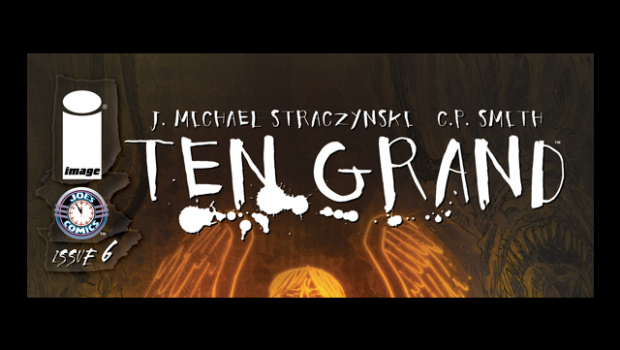 TEN GRAND - ISSUE #6
JMStraczynski's TEN GRAND, issue #6, is out. For a review, go to TM Smash.
BABYLON 5 20TH ANNIVERSARY BOOK
FIRST EVER BABYLON 5 BOOK PRINTED EXCLUSIVELY IN COLOR
Not just full color, but the actual colors of the sets, costumes and props. Extensive care was taken to ensure that the final pages precisely matched the color qualities of the original photographs, which were taken on set during production. B5-20 covers everything from the pilot through The Lost Tales.
For more information on this magnificant volume, go to b5books.com.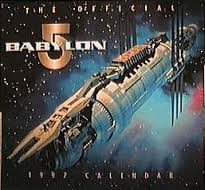 BABYLON 5 1997 CALENDAR
A reader on Facebook pointed out an interesting fact yesterday -- one I hope you will enjoy. The dates on the 1997 Babylon 5 calendar are the same as 2014. Drag out your old calendars and use them this year! Should be wonderful counting down the days, remembering the episodes!
#FREEBABYLON5
Here's a note from Ranger Jan:
Here it is! It's time to 'get organized and loud', as JMS said back in September.
Support the Thunderclap and send the word out to everyone that you want Babylon 5 back on the air and you want all of your contacts to join us in contacting anybody likely to show Babylon 5 and let them know that we want to #FreeBabylon5!
Go to ThunderClapto show your support.

BABYLON 5 is back on TV and from the comments on the Watch site, people are enjoying the first season all over again. Episodes air daily at 5:00pm. If you are in the UK, dial up Watch (Sky 109/Virgin 124). Don't miss an episode.
Would you believe 118 comments for just the first day of showing the series! I sure hope someone takes notice. Be sure to use the @Watch_channel twitter handle and link to the Watch Facebook page when posting. http://watch.uktv.co.uk/shows.babylon-5.
Be sure to visit the the newFree Babylon 5 website. It is time to gather and support the show we know and love.




Here is a quote from J. Michael Straczynski about emotions.
I had this theory that the more important and intimate the emotion, the fewer words are required to express it.

First it's in dating: "Will you go out with me?" Six words.
"Honey, I care for you." Five words.
"You matter to me." Four words.
"I love you." Three words.
"Marry me." Two words.
But what's left? What's the one most important and intimate word you can ever say to somebody? It's "goodbye."

While Michael O'Hare (Sinclair), Andreas Katsulas (G'Kar), Rick Biggs (Dr. Franklin), Tim Choate (Zathras) and Jeff Conoway (Zach Allen) are no longer with us, we will not forget their wonderful personalities and talent -- as well as their significant contributions to the BABYLON 5 universe. Be sure to visit In Memory Of for more information about memorial efforts.
Until we met again, in a place where no shadows fall.
BABYLON 5 BIRTHDAYS
January 9 - David Allen Brooks
January 24 - Peter Woodward
January 27 - Julie Caitlin Brown
January 27 - Tamilyn Tomita Have I missed anyone? If you know the birthday of someone connected with Babylon 5, pass the information along. We want to include everyone in our Happy Birthday Wishes.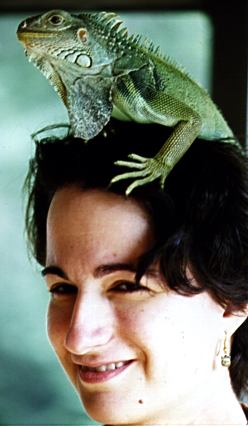 ITEMS OF INTEREST
Jeanne Cavelos, Author/Writer of novels that include Babylon5: Invoking Darkness, Summoning Light, Casting Shadows, and The Shadow Within; will be hosting Odyssey Workshops early in the coming year. Check her website and newsletter for details.
BABYLON 5 MUSIC VIDEOS AND TRIBUTES
John Hudgens has created many Babylon 5 videos, but I believe this is the most moving. It was first shown at the Phoenix Comic Con 20th Anniversary and honors many of the Babylon 5 family who have passed on.

Here is a link to John's Babylon 5 videos:
https://www.youtube.com/user/Babylon5MusicVideos?feature=watch

Richard Biggs memorial: http://www.youtube.com/watch?v=HyD4L8yNtsA

Andreas Katsulas memorial: http://www.youtube.com/watch?v=h2UQ2l9NPIg

- This is the extended version that I did for Andreas' widow ater the original cut was released on the net. It's never been seen online until now.

For those of you who've never seen these, I hope you enjoy them - and for those that have (and emailed me many times over the years about releasing them), I hope they're as good as you remember. Working with Joe on these videos was one of the highlights of my career, and I'll be forever grateful to him for the doors these have opened for me. I'm proud to have them on my resume.

John Hudgens
www.zteamproductions.com
---





SPACE CITY CON
Dates: January 3-5, 2014
Place: Galveston City, Texas
Guests: Claudia Christian, Mira Furlan, Bill Mumy. Peter Jurasik, Stephen Furst, Pat Tallman, Julie Caitlin Brown, Tracey Scoggins, Jerry Doyle, Bruce Boxleitner, Robin Atkin Downes
For more information, go to http://spacecitycon.com/.

FARPOINT
Dates: February 14-16, 2014
Place: Crowne Plaza, Baltimore, MD
Guests: Melissa McBride, others to be named shortly
For more information, go to Farpoint.

MEGACONVENTION 2014
Dates: March 21-23, 2014
Place: Orange County Convention Center, Orlando, FL
Guests include Stan Lee and David Morrissey.
For more information, go to www.Megaconvention.com. STEEL CITY CON
Dates: April 11-13, 2014
Place: Monroeville Convention Center, Monroeville, PA
Guests: Jonathan Frakes, Lee Majors, Brent Spiner, Travis Love, Nicholas Brendon - and more
For more information, go to Steel City Con. Florida Super Convention
Dates: July 3-6, 2014
Place: Miami Beach Convention Center, Miami Beach, FL
Guests: William Katt, Nichelle Nichols, Peter David
For more information, go to www.floridasupercon.com. Star Trek Convention - Creation Entertainment
Dates: July 31 - August 3, 2014
Place: Rio Suites Hotel, Las Vegas, Nevada
Guests: WILLIAM SHATNER, KATE MULGREW, COLM MEANEY, WALTER KOENIG, NICHELLE NICHOLS, "ROM and NOG" as portrayed by Max Grodenchik and Aron Eisenberg, ANTHONY MONTGOMERY, JERRY HARDIN, TIM RUSS and MICHAEL FOREST. 87 plus more guests to come!
For more information, go to www.creationent.com/cal/st_lasvegas.html. SPECIAL ANNOUNCEMENTS!
Creation Entertainment has a large number of conventions planned for the next several months. They include stars from TWILIGHT, SUPERNATURAL, STARGATE, FARSCAPE, XENA, SERENITY, STAR TREK, etc. Check out their calendar to see if one will be in your neighborhood soon. Don't miss their Videos page as well. It is full of some priceless video from a number of conventions.

Be sure to visit the referenced sites to see if there have been changes in dates/guests attending. Visit our Convention Calendar for a full listing of upcoming conventions.
BACK ISSUES OF THE ZOCALO TODAY
The front page of the The Zocalo Today changes daily, so be sure to check the back issues to make sure that you haven't missed anything IMPORTANT! I hope you will become a regular visitor to The Zocalo Today!
---
Take care and I look forward to hearing from you.
Sandra Bruckner (sgbruckner@aol.com)
Editor/Publisher
ISN News: The Zocalo Today
http://www.isnnews.net
Copyright - SBruckner, 1999-2014