[an error occurred while processing this directive]

The Zocalo Today

Welcome and thank you for dropping by. Take your shoes off, get comfortable and stay a while. There is a LOT of information here and you won't want to miss any of it.

The Zocalo Today is an interactive newsletter, encouraging readers to join a discussion topic or to send along letters that can be shared with other readers.

The Zocalo Today is a newsletter for Babylon 5 and science fiction fans everywhere. It is as much YOUR newsletter as it is mine! I'm just pulling together things for you!

Join our discussion topic. It is just one way you can share with other Z readers. If you see Babylon 5 cast and crew in other roles, let us know. We enjoy convention reports, photos, etc. Don't miss our back issues. I hope this will become more than just a newsletter. It's a community of people that enjoy sharing their experiences and interests. Babylon 5 brought many of us together -- and it remains with us, despite the fact that is no longer in production. Don't be shy. Join us today!

If you have questions, drop me a line at sgbruckner@aol.com. If you would like to join the mailing list for our newsletter, send me a note and I'll include you on the list. Or you can use the subscription block at the left.

Again, WELCOME!
SATURDAY, JANUARY 17, 2009
FOUNDATION
According to Variety, Columbia won an auction late Thursday for screen rights to FOUNDATION, Isaac Asimov's ground breaking science fiction trilogy. The film will be developed as a directing vehicle for Roland Emmerich.
Originally published as a series of eight short stories in Astounding Magazine beginning in 1942, FOUNDATION is a complex saga about humans who are scattered on planets throughout the galaxy, living under the rule of the Galactic Empire. A psycho-historian who can scientifically read the future sees an imminent empire collapse, and sets to work preparing to save the knowledge of mankind.
ZOMBIELAND
Variety writes that Emma Stone (Superbad) is heading to ZOMBILAND, signing on to star alongside Woody Harrelson and Jesse Eisenberg in the horror/comedy for Columbia Pictures. According to the trade, Ruben Fleischer will direct the film, which centers on a band of survivors who team to fight the living dead in the post-apocalyptic Southwest after a zombie plague ravages America. Paul Wernick and Rhett Reese penned the screenplay. Gavin Palone is producing the film, which begins shooting in Atlanta in February.

WATCHMEN WEBSITE
Warner Bros. Pictures has launched the excellent new website for director Zack Snyder's WATCHMEN, opening in conventional and IMAX theaters on March 6th. The site features new bios on the characters along with dialogue and soundtrack music by Tyler Bates. You can access the 'Menu' for more about the movie, trailers, downloads, the gallery and the production diary.
JMS NOMINATED FOR BAFTA AWARD
From the B5 moderated news group:
Just found out I've been nominated for the BAFTA award for Best Original Screenplay for CHANGELING. For those not familiar with BAFTA, it's the British equivalent of the Oscars.
TOP SCIENCE FICTION NEWS STORIES:
To catch up on the latest news from around the world of science fiction, go to News Page. You'll find the highlights this week and this month here.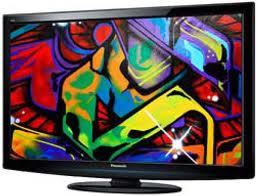 8:00pm on NBC - NEW
Crusoe - Hour 11 - The Hunting Party
After a mysterious warrior steals a lock of his hair, Crusoe realizes that he is the target of a vicious manhunt.
8:00pm on BBC America
Doctor Who - Forest of the Dead
As the shadows rise, the Doctor forges an alliance with the mysterious River Song.
9:00pm on CBS
Without a Trace - Closure
The team hunts for a man whose missing daughter was never found, wondering whether his desire to help another couple find their missing son is somehow connected to his disappearance.
9:00pm on BBC America
Doctor Who - Midnight
The Doctor is trapped, powerless and terrified, on the planet Midnight, as a knocking on the wall begins.
9:00pm on SciFi
The Immortal Voyage of Captain Drake(2009)
Pirates search for a mythical cure for a sultan's dying son.
JMS AT NEW YORK COMIC CON
UPDATE:
With JMS having been nominated for the BAFTA, he may not be able to attend the New York ComicCon. I'll post information as soon as I see it.

From the B5 moderated newsgroup, January 10, 2009:

I got an email from the convention saying that they were going to be charging for autographs, and limiting it to 100 VIPs who bought tickets.

I emailed back to make it clear that that's now how I roll (as the kids say).

What was explained back to me was that the VIP guests generally don't want to sign for too long, so they limit the tickets to 100 and charge for the tickets. But again...that ain't how I work.

So after talking to the convention president, the answer is no, there won't be tickets for my signings, they're free as always, to as many folks who show up in line. When I'm at a convention, and I only do one or two a year, I'm there in the service of the fans, not to get an early break.

The only stipulation, as ever these last few years, is a maximum of ten items at a time. The person can get back in line at the end of the line again for the next batch, but it's just ten at a time.

Check out the interview at MediumAtLarge.net with JMS.
DISCUSSION TOPIC - TOP 10 SCI FI FILMS
It will soon be Oscar time and I started thinking about the best movies I have enjoyed from the science fiction genre. What are your favorites? Would it start with STAR WARS, CLOSE ENCOUNTERS, BLADERUNNER and go on? Or would it be different?

Send in your comments to sgbruckner@aol.com. I'll post your selections our discussion page for all readers to share. I'll post some of my comments in my blog -- see below. I don't get to watch much TV during the week, but thanks to hulu.com and some of the networks, I don't miss a lot.
ISN BLOG
I have just created ISN News Blog at http://isnnews.blogspot.com. This is an experiment for me -- and I hope you'll join me by entering news you have to share. I'll put in stuff that I think is interesting for others to read about and we'll see how it goes. Join me.
KEEPING UP WITH CAST AND CREW
Ranger Michael conducted an interview with Julie Caitlin Brown on December 28. Here is a link to the interview -- in German and English: Julie Caitlin Brown interview. PS: It's Julie's birthday on January 27! HAPPY BIRTHDAY JULIE!

While you are there, don't miss the other Babylon 5 interviews with Claudia Christian and Bill Mumy.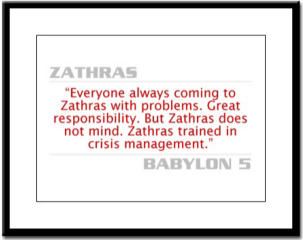 BABYLON 5 QUOTE STORE
CafePress has a number of items to offer. TheJoeStore, only now it's the Babylon 5 Quote store -- and everything in it is NEW. Head over to see how your favorite quote can be that special gift for your favorite B5 fan. www.b5quotes.com.




While Andreas Katsulas (G'Kar), Rick (Biggs) and Tim (Choate) are no longer with us, we will not forget their wonderful personalities and talent -- as well as their significant contributions to the BABYLON 5 universe. Be sure to visit In Memory Of for more information about memorial efforts. Until we met again, in a place where no shadows fall.
BABYLON 5 BIRTHDAYS
January 9 - David Allen Brooks
January 24 - Peter Woodward
January 27 - Julie Caitlin Brown
January 27 - Tamilyn Tomita

Have I missed anyone? If you know the birthday of someone connected with Babylon 5, pass the information along. We want to include everyone in our Happy Birthday Wishes.

For more of these fabulous cartoons, go to http://cartoons.sev.com.au/Sev-Space/Sevylon-5/.
YOU'RE A GOOD SPORT CHARLIE BROWN
Available on DVD: January 27, 2009
Official Site URL: www.kidswb.com
Start your engines! Its Motocross season and competing against the likes of Peppermint Patty and the Masked Marvel – aka a certain daredevil beagle named Snoopy – can intimidate anyone. But if Charlie Brown – tagged with unlucky number 13 – can keep the pace slow and steady (as well as hold onto his helmet), he might just win the race! It's fast and furious fun right up through the finish line of this wonderful Emmy Award® winner as Outstanding Children's Special, rolling out in a spit-shined re-mastered deluxe edition with improved picture and audio.
DVD Special Features Include:
You're the Greatest, Charlie Brown - A new-to-DVD bonus episode. Hard work and team spirit are what Charlie Brown needs for decathlon victory but this junior Olympian had better keep his eye on the track to win.
Dust Yourself Off and Pick Yourself Up, Charlie Brown - An original featurette that tells the story of how Charles Schulz' son Craig and his life-long passion for dirt biking, served as an inspiration for his dad to include it in his famous comic strip.
MOONLIGHT
Release Date: January 20, 2009
Website: www.moonlightondvd.com

Synopsis:
Any private eye knows a lot about other people?s secrets. L.A. private eye Mick St. John (Alex O'Loughlin) has a secret of his own. He's a vampire, dwelling in a covert netherworld complicated by friendship with an undead finance honcho (Jason Dohring), memories of the alluring ex- wife (Shannyn Sossamon) who turned him into a vampire, and a relationship with a human (Sophia Myles) he feels drawn to protect -- and maybe to love. But no matter how tempting, Mick knows a vampire-human romance is eternally dangerous. This 16-episode, 4-disc set of the series voted the 2008 People's Choice Award for Favorite New TV Drama is a sure entertainment bet for all who like their vampire stories sleek, intense and passionate.



Dark Knight
Release date: November 25, 2008
Official website: thedarkknight.com
Synopsis:
The follow-up to BATMAN BEGINS, THE DARK KNIGHT reunites director Christopher Nolan and star Christian Bale, who reprises the role of Batman/Bruce Wayne in his continuing war on crime. With the help of Lt. Jim Gordon and District Attorney Harvey Dent, Batman sets out to destroy organized crime in Gotham for good. The triumvirate proves effective, but soon find themselves prey to a rising criminal mastermind known as The Joker, who thrusts Gotham into anarchy and forces Batman closer to crossing the fine line between hero and vigilante. Heath Ledger stars as archvillain The Joker, and Aaron Eckhart plays Dent. Maggie Gyllenhaal joins the cast as Rachel Dawes. Returning from BATMAN BEGINS are Gary Oldman as Gordon, Michael Caine as Alfred and Morgan Freeman as Lucius Fox. Some clips from the WB
Business Deal put on hold (1:02)
http://raincloud.warnerbros.com/wbol/us/whv/med/darkknight/exclips/dkexfc_businessdealputonhold_300.asx
Die hero live long enough become villan (1:10)
http://raincloud.warnerbros.com/wbol/us/whv/med/darkknight/exclips/dkexfc_dieherolivelongenoughbecomevillian_300.asx
Do you know who you are stelling from (1:03)
http://raincloud.warnerbros.com/wbol/us/whv/med/darkknight/exclips/dkexfc_doyouknowwhoyouarestealingfrom_300.asx
We're tonight's sent entertainment (1:00)
http://raincloud.warnerbros.com/wbol/us/whv/med/darkknight/exclips/dkexfc_weretonightsentertainment_300.asx
REVIEW
If ever there was a movie made for the BIG screen, it is THE DARK KNIGHT. If you thought you had seen some fantastic visual effects in BATMAN BEGINS, just wait until you see what they do in this movie!!!! It is awesome.
I have loved Batman since I was a kid. The thought of a regular guy fighting crime is very appealing. Unlike Superman, he has no special powers, only his intelligence and wit. That usually is enough to outsmart or outwit his adversaries. The Joker (masterfully played by the late Heath Ledger) is a different kind of criminal. He wants to control everything and everyone.
There are many characters to absolutely love in this series. Gary Oldman is perfect as Lt. Gordon, but I absolutely adore Michael Caine as Alfred and Morgan Freeman as Lucas Fox. They steal every scene they are in.
There is no doubt this saga will continue. As long as there are criminals that need to be brought to justice, there needs to be a Batman somewhere out there to help the police force.
NEW FAMILY DVDS
Looking for movies you can watch with your children? I have moved many of the family-oriented DVDs to a Family DVDs page. Here you will find wonderful DVDs you can enjoy with your entire family -- no matter the age. You will find background information about the DVD, but there are clips as well from Warner Bros. Enjoy!

For more information on other DVDs that have just been released and reviewed, go to New DVDs



BABYLON 5 MUSIC VIDEOS AND TRIBUTES
I found this message on the Babylon 5 moderated newsgroup this morning and just had to post it so that others might enjoy the marvelous music videos created by John Hudgens.

+++++++++++++++++++++++++ As some of you may know, I was hired by Joe Straczynski back in the day to create Babylon 5 music videos for him to use at science fiction conventions, and later to promote the show to networks. Eight were produced over the run of the series, not including the memorial videos I did later for Rick Biggs and Andreas Katsulas.

For the longest time, the only way to see these was if Joe or I showed them at a convention, but now, after numerous requests from fans over the years, Joe has given me permission me to post these online.

Danger Zone: http://www.youtube.com/watch?v=xYNG0ow0G0k

I Need a Hero: http://www.youtube.com/watch?v=PFo3Lau2Occ

Requiem: http://www.youtube.com/watch?v=X7ckXY6yiVQ

Nobody's Side: http://www.youtube.com/watch?v=Wk9LvldiOf0

Welcome to the Third Age: http://www.youtube.com/watch?v=YT5q_ltXiY0

Keep Yourself Alive: http://www.youtube.com/watch?v=t0lRtpWR5lo

The Phantom B5 Video: http://www.youtube.com/watch?v=uV4GMNjDdYc

Third Age 2K: http://www.youtube.com/watch?v=HqIyY0PWjbI

Richard Biggs memorial: http://www.youtube.com/watch?v=HyD4L8yNtsA

Andreas Katsulas memorial: http://www.youtube.com/watch?v=h2UQ2l9NPIg

- This is the extended version that I did for Andreas' widow ater the original cut was released on the net. It's never been seen online until now.

For those of you who've never seen these, I hope you enjoy them - and for those that have (and emailed me many times over the years about releasing them), I hope they're as good as you remember. Working with Joe on these videos was one of the highlights of my career, and I'll be forever grateful to him for the doors these have opened for me. I'm proud to have them on my resume.

John Hudgens
www.zteamproductions.com





January 24, 2009
Naruto Trek Events
Star Trek VI: The Undiscovered Country
Hosted by Christopher Plummer (General Chang) Time: 10:00pm - Cinema Paradiso
Fort Lauderdale, Florida
All seats $5
For more information, go to www.fliff.com

February 13-15, 2009
FARPOINT 2009
Place: Crowne Plaza Hotel
City: Timonium, Maryland
Guests: Alan Tudyk (Serenity), Harve Bennett (Star Trek producer), Phil Weyland (actor, dialogue coach)
For more information, go to http://www.farpointcon.com/.


February 27-March 1, 2009
Megacon 2009
Place: Orange County Convention Center
For more information, go to http://www.megaconvention.com



March 27-29, 2009
Narutotrek 2009
Place: Sheraton Suites Cypress Creek
City: Ft. Lauderdale, FL
Guests: Walter Koenig, Denise Crosby and more
For more information, go to http://www.narutotrek.com

April 24-26, 2009
STEEL CITY CON
Location: Pittsburgh, Pennsylvania
Guests: Catherine Bach, Mick Foley, Sandra Taylor
For more information, go to http://www.steelcitycon.com
SPECIAL ANNOUNCEMENTS!
Creation Entertainment has a large number of conventions planned for the next several months. They include stars from STARGATE, ENTERPRISE, FARSCAPE, XENA, BATTLESTAR GALACTICA, etc. Check out their calendar to see if one will be in your neighborhood soon. Don't miss their Videos page as well. It is full of some priceless video from a number of conventions.
Be sure to visit the referenced sites to see if there have been changes in dates/guests attending. Visit our Convention Calendar for a full listing of upcoming conventions.
BACK ISSUES OF THE ZOCALO TODAY
The front page of the The Zocalo Today changes daily, so be sure to check the back issues to make sure that you haven't missed anything IMPORTANT! I don't want the front page getting too long so I shift information periodically into the archives. So if you aren't a regular visitor to The Zocalo Today, be sure to check out the back issues. Just use the button above!
---
Take care and I look forward to hearing from you.
Sandra Bruckner (sgbruckner@aol.com)
Editor/Publisher
ISN News: The Zocalo Today
http://www.isnnews.net
Copyright - SBruckner, 1999-2008