[an error occurred while processing this directive]

The Zocalo Today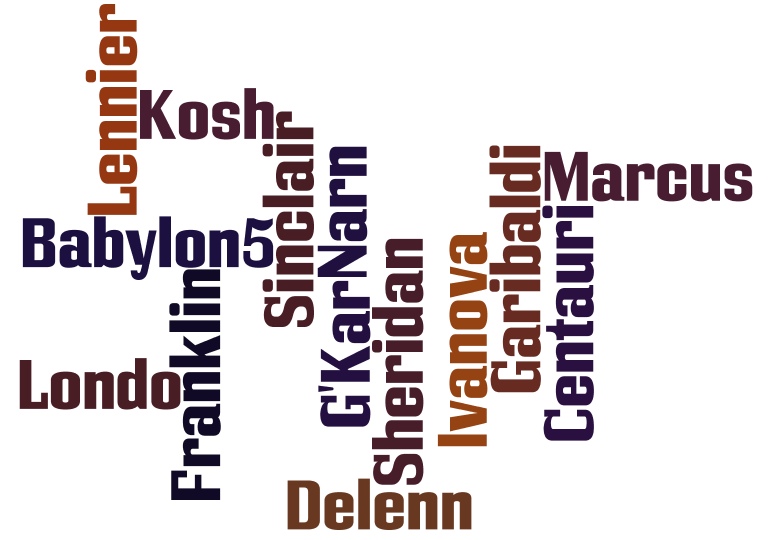 Welcome and thank you for dropping by. Babylon 5 brought many of us together -- and it remains with us, despite the fact that is no longer in production. The good thing is that the internet gives a LOT of ways to stay in touch. Don't be shy. Join in the discussion today or drop by Facebook or Twitter.

If you have questions or items for the news, drop me a line at sgbruckner@aol.com.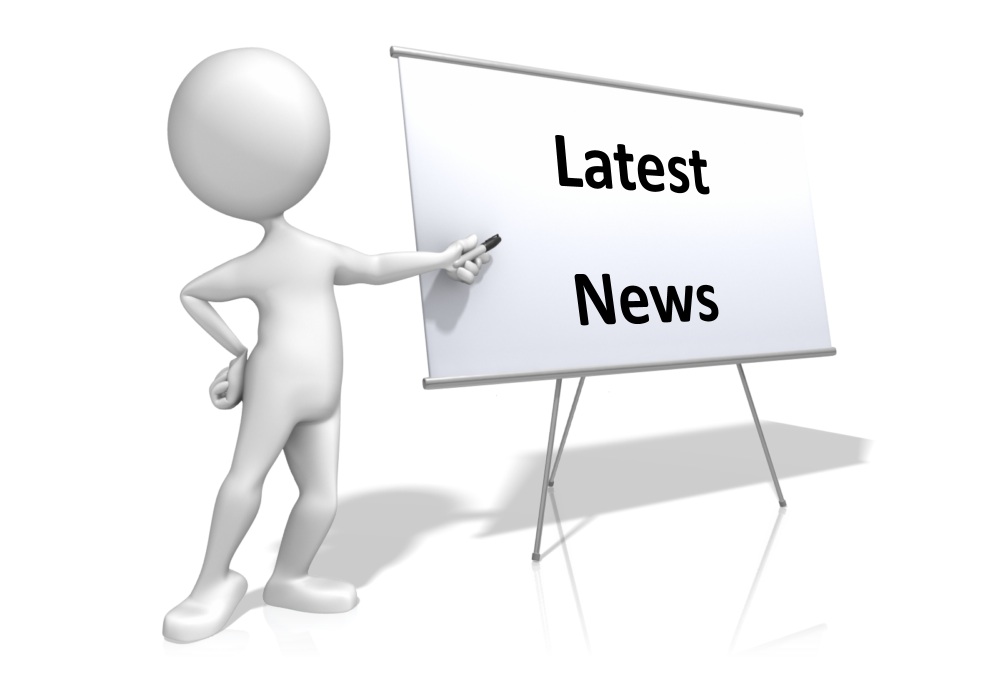 SUNDAY, JANUARY 26, 2014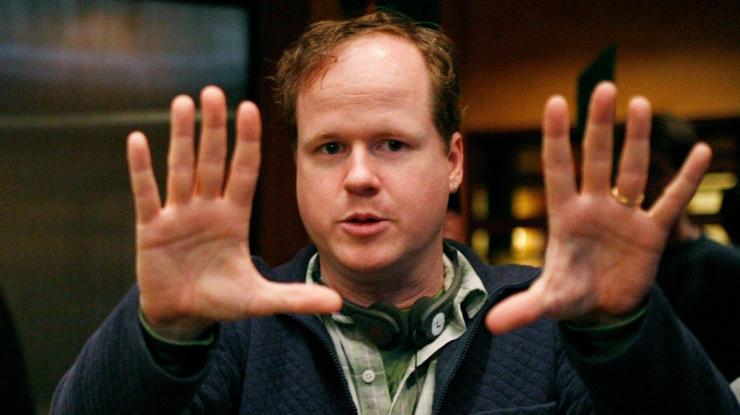 AGE OF ULTRON
When you've got to make a successful sequel to one o the highest-grossing films of all time, it's important to keep in mind those who have succeeded in the past.
Joss Whedon has a huge task before him in topping Marvel's Avengers with Age of Ultron. If you thought all those films that will have come out between Avengers movies would make that job easier, Joss Whedon doesn't agree with you.
The events of Captain America will definitely affect the world of Avengers 2. But at the end of the day, I have to make my movie assuming that people will only have seen the first one, or possibly not even seen the first one. I can't assume that everybody went to see Thor, Captain America, and Iron Man in-between. I have to go from one movie to the next and be true to what's happened, but not be slavish to it.
Short version: If Age of Ultron is the first movie you see, it still has to make sense. Which, yes, is incredibly difficult when there's so much backstory not only in film but on TV and in decades and decades of comics. So what's a Joss Whedon to do? Well, you look to your greatest influences to guide you. Remember when we were talking about sequels that are arguably better than their predecessors?
The model I'm always trying to build from, or my guiding star, is The Godfather: Part II where a ton has happened in-between and it's a very different movie [from Part I], but you don't need any information. It's there in the film about what's happened since, what's different, and why is this a different film; why is it a different kind of structure, and why is it darker. It's all there, you're in the vernacular of the first movie and you're just ready to pick up in this new place, and hopefully that's what will happen with my movie.
While we don't necessarily think anyone should watch Godfather II without seeing the original, you certainly could and still enjoy what's happening. And if we're being honest about the movie industry, there is that overwhelming drive to cast the widest net possible and make something that appeals to absolutely everyone. For better or worse, that's the state of things.
The good news is, Godfather II succeeded at that. The bad news is, very few other films have since.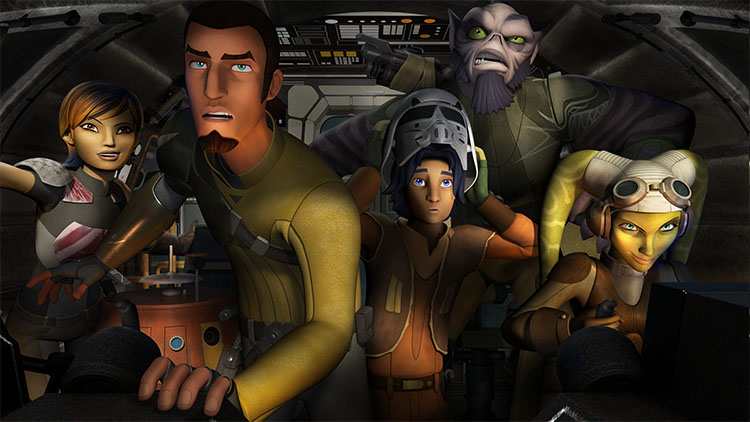 STAR WARS: REBELS
A lot of Star Wars fans are still bummed about the cancellation of Clone Wars, but we'll have the new animated series Rebels to keep us company soon — and the more we hear, the more we want to see this mystery project.
In a lengthy interview with Entertainment Weekly about the series, executive producer Simon Kinberg (Jumper, Sherlock Holmes) said they're well aware of how much reverence fans hold for Clone Wars, so they're planning on a different visual style and storytelling approach for Rebels.
A few things to look for? Kinberg said the new Disney XD series will go to some "dark places" as it recounts the early days of the Rebel Alliance, while the aesthetics will be heavily inspired by the original trilogy.
Here's an excerpt from his comments:
"But the world we're creating is an Imperial world. You're seeing the impact of the Empire, of stormtroopers around the galaxy, abusing and oppressing people. Thematically and politically, it goes to some dark places. But for the tone of the show we took our cues from the original movies, which had fun and adventure and swashbuckling with emotion and grounded human characters. We took all our cues from the original films. Obviously there are slight tonal differences between New Hope, Empire and Jedi. But I think the closest intended voice of the show is A New Hope.
So there are places where we get into darker backstories, there are places we see how cruel and malevolent the Empire can be, but for the most part it's a fun and character-driven story. Again taking our cues from the original films, it's less maybe political than the prequels and more personal. It starts with a few character introductions that will precede the show. I wrote the first two episodes, they're like a one-hour story across two episodes where we introduce the main characters in the show."
Oh, and what about some potential familiar faces? When asked if Rebels might feature classic baddie Darth Vader (along with his original voice actor James Earl Jones), Kinberg got very cagey. He responded: "I don't think I'm allowed to answer that. I can say that wherever possible we would want to use the original talent."
Hmm, now, that is interesting. By setting the series in between the original trilogy and the prequels, Kinberg and company have a wealth of characters who could factor in from both sets of films, to go along with the new characters they're creating.
ARMISTICE
The Originals star Joseph Morgan plays a World War II soldier trapped in an old house in our exclusive clip from Armistice, currently available on VOD formats before arriving in theaters January 31. The actor plays Royal Marine A.J. Budd, who must kill at least one of his grotesque, inhuman enemies every day or he will die himself. When he takes refuge in an old house belonging to a World War I lieutenant (Matt Ryan), A.J. discovers how this home's former owner had to survive in a similar fashion, after reading his diary.
In the role of Royal Marine, A.J. Budd, Joseph Morgan stars in this brutal psychological and supernatural thriller, in which he finds himself trapped in the Warhouse. Imprisoned, he is forced to fight for his life against grotesque, inhuman opponents. He must kill every day or die himself. His one glimmer of hope comes in the form of a diary, left by a former occupant of the house, WWI Lieutenant Edward Sterling, played by Matt Ryan.
Armistice comes to theaters January 31st, 2014 and stars Joseph Morgan, Matt Ryan, William Troughton, Al Weaver. The film is directed by Luke Massey.
SATURDAY, JANUARY 25, 2014
THE WALKING DEAD
A new preview for the second half of "The Walking Dead" foreshadows that the group is going to be separated for a while before ever -- hopefully -- coming back together. The four-minute video highlights where the central characters will be going forward but one is noticeably missing from the lineup: Glenn.
Steven Yeun teases in the video clip that Glenn's fate is still unknown, and reminds viewers that the last time we saw his character, he was in a bus that was being fired at with heavy artillery. At least another promo for Season 4b shows that Glenn is still alive, but it sounds like his dependence on Maggie will be called into question in the last eight episodes of this season.
The spotlight is also shined on Maggie, Rick, Carl, Daryl and Michonne, while Robert Kirkman teases that relationships will be cemented and that some characters might come close to intersecting but not meet up in Season 4b. Whatever does happen, it's clear that the stakes are higher than they've ever been in this new, more adult incarnation of "The Walking Dead." "It's a terrifying world that we inhabit again," Andrew Lincoln says. "We're weakened before we're split from each other. ... We're jumping off the cliff."
"The Walking Dead" returns to AMC with the second half of Season 4 on Feb. 9 at 9 p.m. ET/PT.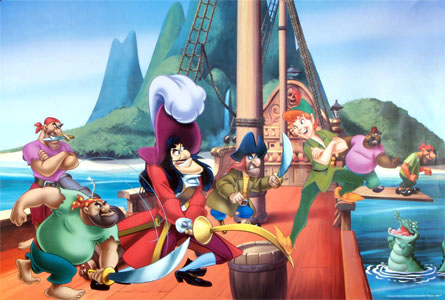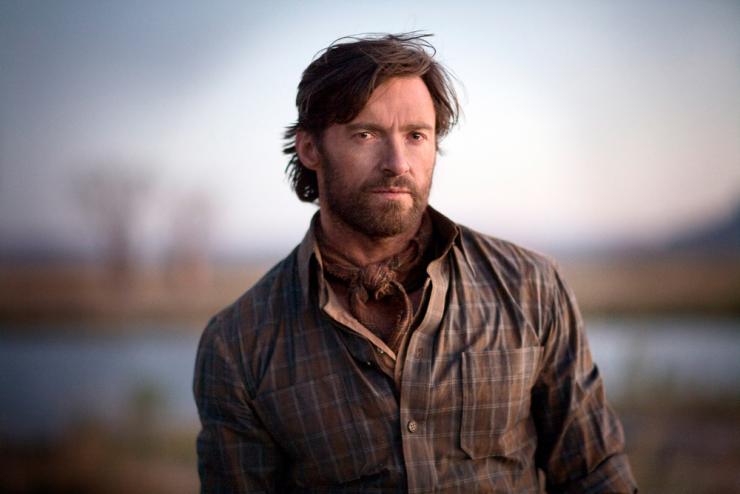 PETER PAN
You know that Peter Pan movie Warner Bros. moved into Batman vs. Superman's original 2015 release slot? Well, it just picked up some major comic-book geek cred.
The studio has locked up Wolverine himself, Hugh Jackman, to play the film's villain, Blackbeard. He might not have his adamantium this time around, but with those muttonchops and a sword, Jackman should make one heck of a believable pirate. As Warner Bros. marketing president Sue Kroll put it: "There is a reason that Hugh is known and loved the world over."
Jackman will join recently cast Captain Hook actor Garrett Hedlund, who will reportedly team up with Peter Pan to battle Jackman's Blackbeard in Joe Wright's adaptation of the classic children's story. The only major part still left open is Peter Pan himself, and considering the unorthodox approach, we're curious to see who they cast.
What makes this even more interesting is that Marvel stalwart Jackman will now go toe to toe with the company's new kid on the block in Ant-Man on July 17, 2015, which was moved up after Batman vs. Superman vacated the spot. That should make for a pretty great weekend faceoff.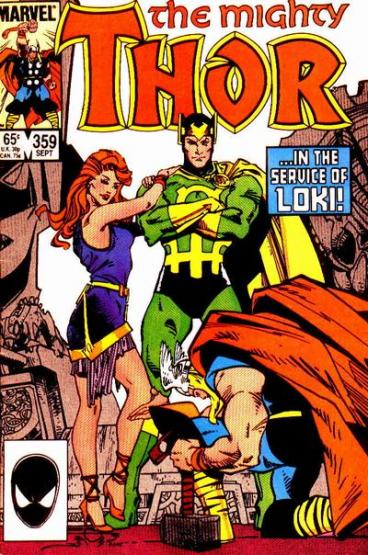 AGENTS OF S.H.I.E.L.D.
Just last week we told you that Lady Sif (Jaimie Alexander) was going to cross over from Thor and pop up in an upcoming episode of S.H.I.E.L.D., and that Sif would be "integral" to the storyline she was set to appear in.
What we didn't know were the reasons why she was going to show up in the Marvel TV series in the first place.
Until now.
S.H.I.E.L.D. executive producer Jeph Loeb revealed that Sif is "here to hunt down another Marvel character." That other character, you ask? Loeb says that it's another Marvel Asgardian villain named Lorelei (played by actress Elena Satine, who played Mera on Smallville).
Loeb said, "Lorelei is from Asgard. She's a beautiful redhead who has the ability to sway men's minds. She has this in her own unique way of speaking."
A tiny bit of Marvel trivia here: Lorelei was often involved in Loki's evil schemes and also happens to be the sister of another powerful female Asgardian villain: the Enchantress.
GAME OF THRONES
Sharpen your Valyrian Steel, because HBO is continuing to gear up for Game of Thrones season four.
On Feb. 9 at 8:45 p.m. ET/PT, HBO will air Game of Thrones Ice and Fire: A Foreshadowing, which the premium network says will offer a look back at what's happened and a look forward at what's to come.
The 15-minute presentation will feature clips from upcoming episodes, a behind-the-scenes look and interviews with castmembers to answer fan questions. Foreshadowing debuts ahead of a new episode of True Detective.
HBO previously debuted the season four trailer for Game of Thrones ahead of True Detective's premiere episode.
Game of Thrones returns to the small screen Sunday, April 6 at 9 p.m.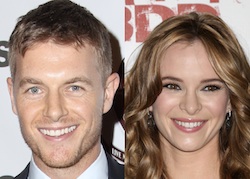 THE FLASH
Two more have joined the cast of The CW's proposed "Arrow" spinoff, "The Flash." Deadline reports that Rick Gosnett ("The Vampire Diaries") and Danielle Panabaker (Friday the 13th) are set to star as Central City Police Detective Eddie Thawne and S.T.A.R. Labs bioengineer Caitlin Snow, respectively.
The Thawne character is set to be a slightly renamed take on DC Comics' Eobard Thawne, the man who later becomes Professor Zoom/Reverse Flash. Snow, meanwhile, is better known in the current continuity as the alternate identity of the ice-powered villainess Killer Frost.
Already set to star Grant Gustin as Barry Allen and Jesse L. Martin as Detective West, "The Flash" arrives from co-creators Greg Berlanti and Andrew Kreisberg who, along with Geoff Johns, will write the pilot episode with "Arrow" pilot director David Nutter at the helm.
THE ZOCALO TODAY
Be sure to check out The Zocalo Today on Facebook as well as at ISN News: The Zocalo Today on Yahoo Groups. SCIENCE FICTION NEWS STORIES:
Did you miss the news from yesterday -- or earlier in the week. Catch up by going to the January News Archive. I have broken up the huge file into months to make it easier to load. It will bring you up to date for all that has been going on in the world of science fiction. Go to:
December News
November News
October News.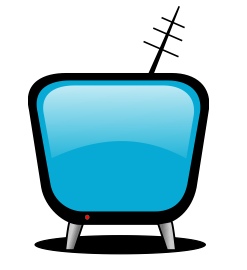 ON THE TUBE TONIGHT
8:00pm on TNT
Ghost Rider (2007)
A motorcycle stuntman who sold his soul to save a loved one becomes a fiery agent for justice at night in the presence of evil. Based on the comic book. Nicolas Cage, Eva Mendes, Wes Bentley, Sam Elliott, Donal Logue

9:00pm on Syfy
Pitch Black (2000)
After crash landing on a distant planet, survivors must fight deadly creatures that come out only at night. Radha Mitchell, Vin Diesel, Cole Hauser, Keith David, Lewis Fitz-Gerald

9:00pm on BBC America
From Russia with Love (1963)
Agent 007 lands in Istanbul with a Russian beauty, a pawn in SPECTRE's plot to kill him. Sean Connery, Daniela Bianchi, Robert Shaw, Lotte Lenya, Pedro Armendáriz

10:00pm on ABC
Castle Episode: Need to Know S06, E03 (First Aired: Oct. 07, 2013)
Agents Beckett and McCord arrive to take over Castle and the guys' investigation into the death of a former child star, creating tension in the precinct.
KEEPING UP WITH CAST AND CREW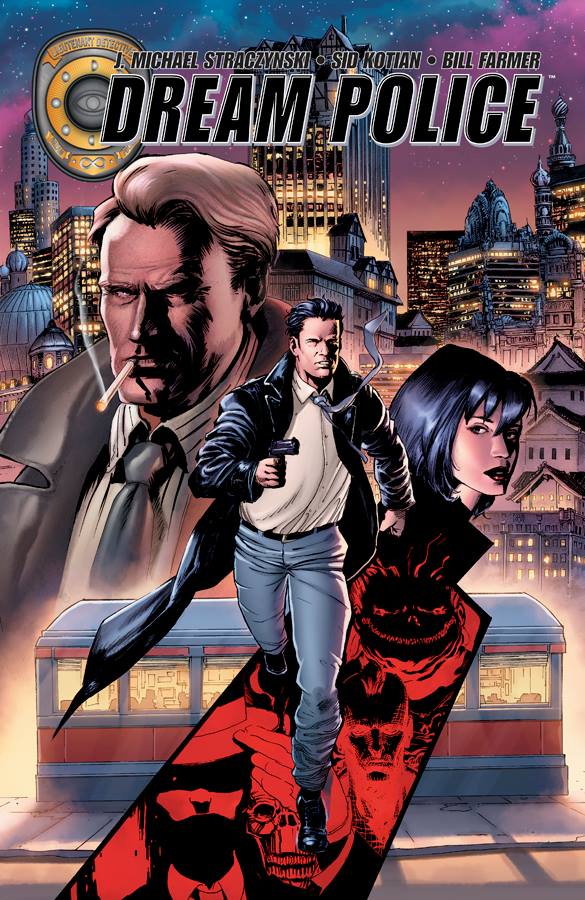 DREAM POLICE
JMS reports that on April 30th, issue one of Dream Police hits the stands, with art by Sid Kotian and colors by Bill Farmer! A whole new way of looking at the world of dreams and nightmares. Solicits out now for pre-orders.
For more information, go to ComicBook.Com.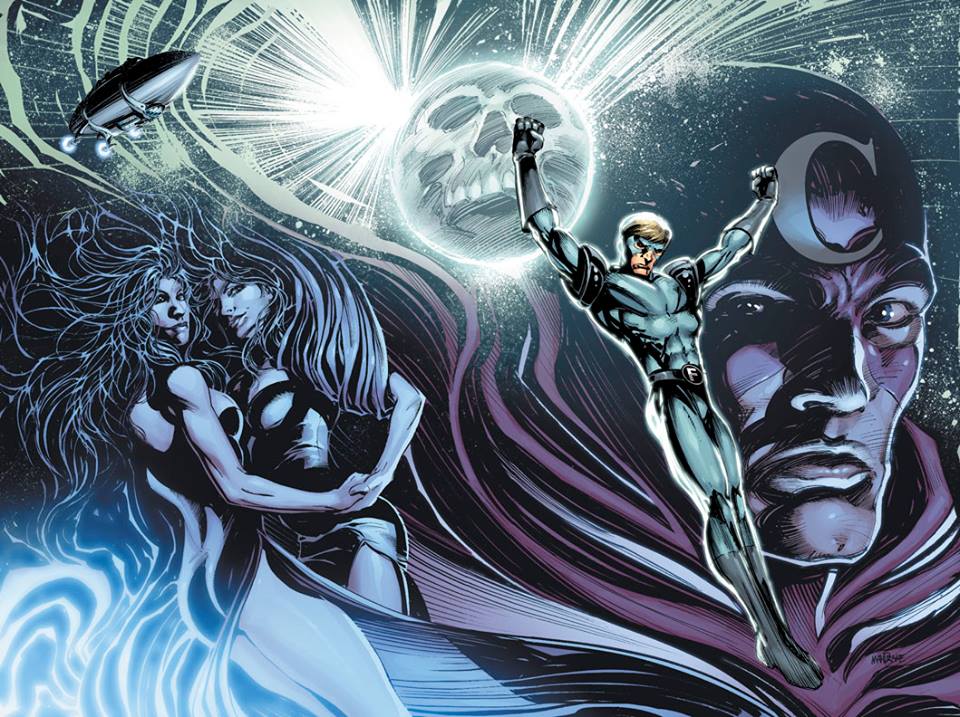 SIDEKICK
Pre-orders are in, but there's still time to get in regular orders for the trade paperback edition of Sidekick, cover below, containing issues 1-6.
For more information on the comic, go to Image Comics.
#FREEBABYLON5
Here's a note from Ranger Jan:
Here it is! It's time to 'get organized and loud', as JMS said back in September.
Support the Thunderclap and send the word out to everyone that you want Babylon 5 back on the air and you want all of your contacts to join us in contacting anybody likely to show Babylon 5 and let them know that we want to #FreeBabylon5!
Go to ThunderClapto show your support.

BABYLON 5 is back on TV and from the comments on the Watch site, people are enjoying the first season all over again. Episodes air daily at 5:00pm. If you are in the UK, dial up Watch (Sky 109/Virgin 124). Don't miss an episode.
Would you believe 118 comments for just the first day of showing the series! I sure hope someone takes notice. Be sure to use the @Watch_channel twitter handle and link to the Watch Facebook page when posting. http://watch.uktv.co.uk/shows.babylon-5.
Be sure to visit the the newFree Babylon 5 website. It is time to gather and support the show we know and love.




Here is a quote from J. Michael Straczynski about emotions.
I had this theory that the more important and intimate the emotion, the fewer words are required to express it.

First it's in dating: "Will you go out with me?" Six words.
"Honey, I care for you." Five words.
"You matter to me." Four words.
"I love you." Three words.
"Marry me." Two words.
But what's left? What's the one most important and intimate word you can ever say to somebody? It's "goodbye."

While Michael O'Hare (Sinclair), Andreas Katsulas (G'Kar), Rick Biggs (Dr. Franklin), Tim Choate (Zathras) and Jeff Conoway (Zach Allen) are no longer with us, we will not forget their wonderful personalities and talent -- as well as their significant contributions to the BABYLON 5 universe. Be sure to visit In Memory Of for more information about memorial efforts.
Until we met again, in a place where no shadows fall.
BABYLON 5 BIRTHDAYS
January 9 - David Allen Brooks
January 24 - Peter Woodward
January 27 - Julie Caitlin Brown
January 27 - Tamilyn Tomita Have I missed anyone? If you know the birthday of someone connected with Babylon 5, pass the information along. We want to include everyone in our Happy Birthday Wishes.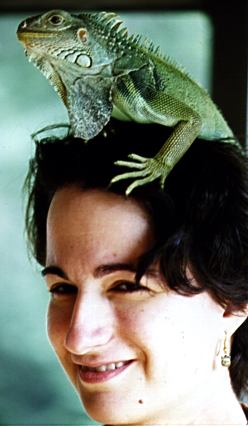 ITEMS OF INTEREST
Jeanne Cavelos, Author/Writer of novels that include Babylon5: Invoking Darkness, Summoning Light, Casting Shadows, and The Shadow Within; will be hosting Odyssey Workshops early in the coming year. Check her website and newsletter for details.
BABYLON 5 MUSIC VIDEOS AND TRIBUTES
John Hudgens has created many Babylon 5 videos, but I believe this is the most moving. It was first shown at the Phoenix Comic Con 20th Anniversary and honors many of the Babylon 5 family who have passed on.

Here is a link to John's Babylon 5 videos:
https://www.youtube.com/user/Babylon5MusicVideos?feature=watch

Richard Biggs memorial: http://www.youtube.com/watch?v=HyD4L8yNtsA

Andreas Katsulas memorial: http://www.youtube.com/watch?v=h2UQ2l9NPIg

- This is the extended version that I did for Andreas' widow ater the original cut was released on the net. It's never been seen online until now.

For those of you who've never seen these, I hope you enjoy them - and for those that have (and emailed me many times over the years about releasing them), I hope they're as good as you remember. Working with Joe on these videos was one of the highlights of my career, and I'll be forever grateful to him for the doors these have opened for me. I'm proud to have them on my resume.

John Hudgens
www.zteamproductions.com
---





PORTLAND COMIC CON
Dates: January 24-26, 2014
Place: Oregon Convention Center
Guests: William Shatner, Ron Perlman, Robert Englund, Summer Glau, Stan Lee and many others.
Go to Portland for more information.

NEW ORLANDS COMIC CON
Dates: February 7-9, 2014
Place: New Orleans Ernest N. Morial Convention Center
Guests: Stan Lee, Matt Smith, J. August Richards and many others.
Go to New Orleans for more information.

FARPOINT
Dates: February 14-16, 2014
Place: Crowne Plaza, Baltimore, MD
Guests: Melissa McBride, others to be named shortly
For more information, go to Farpoint.

SACRAMENTO COMIC CON
Dates: March 7-9, 2014
Place: Sacramento Convention Center
Guests: Stan Lee, William Shatner, Michael Rosenbaum, James Marsters, and many others.
Go to Sacramento for more information.

MEGACONVENTION 2014
Dates: March 21-23, 2014
Place: Orange County Convention Center, Orlando, FL
Guests include Stan Lee and David Morrissey.
For more information, go to www.Megaconvention.com.

STEEL CITY CON
Dates: April 11-13, 2014
Place: Monroeville Convention Center, Monroeville, PA
Guests: Jonathan Frakes, Lee Majors, Brent Spiner, Travis Love, Nicholas Brendon - and more
For more information, go to Steel City Con. SPOOKY EMPIRE'S MAY-HEM
Date: MAY 30 - JUNE 1, 2014
Place: Doubletree at Universal Studios
Guests: John Carpenter, Mark Ramones, Nick Castle, Laurie Holden
For more information, go to www.spookyempire.com. PHILADELPHIA COMIC CON
Dates: June 19-22, 2014
Place: Pennsylvania Convention Center, Philadelphia, PA
Guests include: Michael Rooker, David McClintock, James Marsters, Sean Austin, and many others.
Go to Philadelphia for more information.

Florida Super Convention
Dates: July 3-6, 2014
Place: Miami Beach Convention Center, Miami Beach, FL
Guests: William Katt, Nichelle Nichols, Peter David
For more information, go to www.floridasupercon.com.

COMIC-CON INTERNATIONAL
Dates: July 24-27, 2014 Place: San Diego Convention Center
Guests: J. Michael Straczynski will be there along with a host of other guests
For more information, go to San Diego Comic Con. Star Trek Convention - Creation Entertainment
Dates: July 31 - August 3, 2014
Place: Rio Suites Hotel, Las Vegas, Nevada
Guests: WILLIAM SHATNER, KATE MULGREW, COLM MEANEY, WALTER KOENIG, NICHELLE NICHOLS, "ROM and NOG" as portrayed by Max Grodenchik and Aron Eisenberg, ANTHONY MONTGOMERY, JERRY HARDIN, TIM RUSS and MICHAEL FOREST. 87 plus more guests to come!
For more information, go to www.creationent.com/cal/st_lasvegas.html. SPECIAL ANNOUNCEMENTS!
Wizard World Conventions has a large number of events planned for the year. Be sure to visit the page to see if there is a convention of interest near you.

Creation Entertainment has a large number of conventions planned for the next several months. They include stars from TWILIGHT, SUPERNATURAL, STARGATE, FARSCAPE, XENA, SERENITY, STAR TREK, etc. Check out their calendar to see if one will be in your neighborhood soon. Don't miss their Videos page as well. It is full of some priceless video from a number of conventions.

Be sure to visit the referenced sites to see if there have been changes in dates/guests attending. Visit our Convention Calendar for a full listing of upcoming conventions.
BACK ISSUES OF THE ZOCALO TODAY
The front page of the The Zocalo Today changes daily, so be sure to check the back issues to make sure that you haven't missed anything IMPORTANT! I hope you will become a regular visitor to The Zocalo Today!
---
Take care and I look forward to hearing from you.
Sandra Bruckner (sgbruckner@aol.com)
Editor/Publisher
ISN News: The Zocalo Today
http://www.isnnews.net
Copyright - SBruckner, 1999-2014