[an error occurred while processing this directive]

The Zocalo Today

Welcome and thank you for dropping by. Take your shoes off, get comfortable and stay a while. There is a LOT of information here and you won't want to miss any of it.

The Zocalo Today is an interactive newsletter, encouraging readers to join a discussion topic or to send along letters that can be shared with other readers.

The Zocalo Today is a newsletter for Babylon 5 and science fiction fans everywhere. It is as much YOUR newsletter as it is mine! I'm just pulling together things for you!

Join our discussion topic. It is just one way you can share with other Z readers. If you see Babylon 5 cast and crew in other roles, let us know. We enjoy convention reports, photos, etc. Don't miss our back issues. I hope this will become more than just a newsletter. It's a community of people that enjoy sharing their experiences and interests. Babylon 5 brought many of us together -- and it remains with us, despite the fact that is no longer in production. Don't be shy. Join us today!

If you have questions, drop me a line at sgbruckner@aol.com. If you would like to join the mailing list for our newsletter, send me a note and I'll include you on the list. Or you can use the subscription block at the left.

Again, WELCOME!
SATURDAY, JANUARY 31, 2009
KUNG FU PANDA
KUNG FU PANDA was named best animated feature at the 36th annual Annie Awards on Friday night. The DreamWorks Animation feature dominated the awards ceremony, winning the top prize over such other nominees as the critical favorites WALL-E and WALTZ WITH BASHIR. PANDA swept the feature film categories as it picked up 10 trophies, bettering Pixar's RATATOUILLE run last year when it earned nine Annies, including best feature.
Additionally, DWA's "Secrets of the Furious Five," a 24-minute short that appears on the "Panda" DVD -- took four awards in the TV production/shortform categories, and Activision's KUNG FU PANDA game won the award for best video game.
SUPER BOWL ADS ON THE INTERNET
Everyone knows companies pay a bundle putting ads on during the Super Bow. Now you will be able to see these ads immediately after they air on NBC.com, SuperBowl.com and NBC's joint venture with News Corp., Hulu.com. The kickoff between the Pittsburgh Steelers and the Arizona Cardinals will be around 6:30 p.m. ET with a halftime show by rocker Bruce Springsteen from Tampa in the 8 p.m. hour. This year you won't have to worry about missing one of these fabulous ads while you run to the bathroom or make a snack. The ads will also be available for social media applications, with applications on NBC.com and Hulu.com that will allow viewers to post ads to Webpages or blogs. And Hulu.com will go even further, allowing viewers to vote their favorite ad. NBC Uni said the top ads will be announced Tuesday, Feb. 3.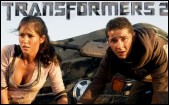 TRANSFORMERS SUPER BOWL SPOT AND TEASER
TRANSFORMERS: REVENGE OF THE FALLEN director Michael Bay has posted the following on his official Blog about both the Super Bowl spot and the longer teaser trailer coming up:
The Super Bowl spot is coming Sunday in the third Quarter (few minutes into the quarter slot). The spot will be online a few minutes after that - The full length teaser trailer will only be on Friday the Thirteenth. It will not hit the internet until a week later. The Teaser really only teases stuff - I'm holding so much stuff back from the final trailers because I personally hate going to movies where you have seen it all.
We will have both of them for you as soon as they come online, so stay tuned!
TRANSFORMERS: REVENGE OF THE FALLEN hits conventional and IMAX theaters on June 26th. The sequel stars Shia LaBeouf, Megan Fox, Josh Duhamel, Tyrese Gibson, Kevin Dunn, Julie White, John Benjamin Hickey, Ramon Rodriguez, Isabel Lucas and John Turturro.
STAR TREK FEATURETTE/CONTEST
Esurance has launched a new tie-in website for J.J. Abrams' Star Trek which begins with a new featurette. There is nothing new here, you can listen to the filmmakers and cast talk about the project. After the featurette, you can also sign up for Esurance's "Biggest Trekkie Contest," in which you can create a short video explaining what makes you the Galaxy's Biggest Trekkie. At the site, you'll also have access to exclusive movie content, games and downloads. The Paramount Pictures release stars John Cho, Ben Cross, Bruce Greenwood, Simon Pegg, Chris Pine, Zachary Quinto, Winona Ryder, Zoe Saldana, Karl Urban, Anton Yelchin, Eric Bana and Leonard Nimoy.
ANGELOLOGY
According to Variety, Sony Pictures Entertainmen has bought the film rights to ANGELOLOGY, a first novel by Danielle Trussoni that sold this week to Viking. The project will be a co-production between Will Smith and James Lassiter's Overbrook and Marc Forster, the Quantum of Solace director who will produce through his Apparatus banner.
The story is described as a cross between The Da Vinci Code and National Treasure. Trussoni is definitely writing one sequel book, and possibly two. ANGELOLOGY revolves around a 23-year old nun, who teams with an angelologist named Verlaine as they race to thwart a group that tries to corral the destructive powers of a race of angel/human hybrids called Nephilim. Their goal is to destroy mankind. Verlaine starts out working for the bad guys--who then tried to kill him--before he teamed with Sister Evangeline in a search for ancient artifacts that are the only things that can stop the Nephilim.
STAR WARS: CLONE WARS ON TNT
Variety reports that the animated series "Star Wars: The Clone Wars" will receive an encore run on broader-skewing sibling channel TNT, following its ratings-breaking run on the Cartoon Network.
The George Lucas-produced series will make its TNT debut on Feb. 14 with back-to-back first-season episodes following the Turner Networks channel's coverage of the NBA All-Star Game weekend activities. The half-hour sci-fi series will settle into its regular Wednesday 10 p.m. timeslot starting Feb. 18.
CLONE WARS ends its first season on the Cartoon Network in March. Its Oct. 3 premiere garnered nearly 4 million viewers in the biggest launch ever for the channel, and the series established itself as the top draw for its time period in both cable and broadcast for boys 6-11.
The second season will bow on Cartoon later this year or next year.
Turner officials now hope to introduce the series to "Star Wars"-generation adult males on TNT, which targets adults 18-49.
TOP SCIENCE FICTION NEWS STORIES:
To catch up on the latest news from around the world of science fiction, go to News Page. You'll find the highlights this week and this month here.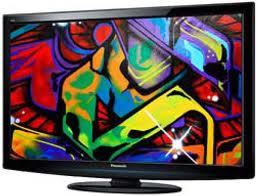 8:00pm on NBC - NEW
Crusoe - Hour 13 - The Return
Crusoe and Friday have to defend themselves against a ship full of men; Blackthorn and some of his men try to find some of Crusoe's precious personal belongings.
8:00pm on BBC America
Doctor Who - Turn Left
Donna gets help from a mysterious blond woman.
9:00pm on CBS
NCIS - Recoil
Ziva's undercover assignment turns deadly when the serial killer she is tracking becomes suspicious of her.
9:00pm on BBC America
Doctor Who - The Stolen Earth
Earth's greatest heroes assemble to fight the New Dalek Empire, but a fearsome old enemy waits in the shadows.
9:00pm on SciFi
Wyvern(2009)
A monstrous dragon terrorizes residents of a small town.
10:00pm on ABC
Life on Mars - Take a Look at the Lawmen
A longtime rivalry between two precincts heats up when a bank robbery appears to have links to the Russian mafia; a young, attractive social worker catches Sam's eye.
NEW BABYLON 5 MOVIE BOOK AVAILABLE NOW
THE BABYLON 5 SCRIPTS OF
J. MICHAEL STRACZYNSKI
THE TV MOVIES

Featuring these Scripts
• Thirdspace
• The River of Souls
• The Legend of the Rangers
• The Lost Tales

These TV Movie scripts are twice the length of a single episode of Babylon 5 and are the page count equivalent of EIGHT episodic scripts making it the second biggest book ever with more than 450 pages!

ALL THAT PLUS THESE SPECIAL BONUSES

* The included version of The Legend of the Rangers is an early draft that is 20 pages longer than the script that was filmed, which means you get to read scenes and exchanges of dialogue that never made it to the screen.

* Exhumed from Joe's vault, a 3-page fragment of an outline detailing the premise for a Psi Corps feature film . Focusing on The Telepath War, and appropriately titled "Wars of the Mind," JMS' notes reveal the background of the conflict -- teeps vs. teeps, the cast of characters -- including the identity of the Interstellar Alliance's Vice President, and the explosive deaths of two B5 regulars -- something hinted at, but never stated in an official series document.

* J. Michael Straczynski's personal, behind-the-scenes photos taken on the set of The Lost Tales and The Legend of the Rangers -- included in these 36 images are the last pictures taken of Andreas Katsulas as G'Kar.

For more information about this book, go to http://www.cafepress.com/thejoestore. The $10 discount is only good through February 5. This book will only be available through April 30.
BABYLON PODCAST RETURNS
Welcome to Show #141!
Yes, it's been awhile since we've had a new show… didja miss us? We hope this show makes up for that long break.
Jeffrey regales us with a Majel Barrett convention tale as we honor her memory (she passed away on December 18 2008 of leukemia).
Tim tells us about a new TV project that JMS is working on, and we all hope that a SAG strike doesn't happen to knock things awry.
Interview: It's the interview almost everyone has been waiting for. Ed Wasser joins us this week, and he tells us how he thinks that the attraction to Morden comes from the undeniable allure of the mystery and the appeal of the bad guy. We also talk about how he came to Babylon 5, and how his asking for a more dangerous part led to him getting the role of Morden, his fan club and convention visits, and more.
The depth and reach of Morden's plans definitely affects the entire series, even though he was only on screen for 13 episodes. It's a testament to the writing and the performances that major characters that only appear from time to time can have such a large impact on the overall series story arc.
But, did you also remember him being on Sliders?
Feedback: Jeffrey pushes the buttons and plays some voicemail for us! Gary thanks Brad for the musical Holiday Gifts that were posted to the site; Gary comments on JMS's remake of Forbidden Planet, and manages to bring in the Zima again.
We have no idea who the mystery caller is that is going to call us back, but she amused the hell outta Jeffrey. Really.
Mike G sent an email about Jeffery's listing on the Who's Dated Who? website. Why doesn't Jeffrey Willerth have any WDW fans?
Kate in Chicagoland gives us some suggestions on topics to cover on The Babylon Podcast after we've gone through all the official and unofficial materials, and James in Tallahassee tells us that he's made many Lego B5 ships, including EA ships, Narn, Centauri, Minbari and Brakiri ships. We wanna see pictures of them!
Visit Deep Geeking, and if you want to contribute a geeking essay, send a note to Summer.
Second Life Info: FarPoint Media's Second Life space is now the penthouse suite of Third Life Books. You can find the castle at http://slurl.com/secondlife/beraudes/203/151/49. Come see the castle roof pool, and more!
Babylon 5 Information Gathering: If you know of a dead or abandoned B5 related website that may be in need of a new home, let Summer know! Maybe we can mirror it here or house it on a sister site.
If you can, please Donate.
JMS CANCELS APPEARANCE AT NEW YORK COMIC CON
New York Comic Con (NYCC) today announced that Guest of Honor J. Michael Straczynski will no longer be able to participate in its 2009 event. Straczynski, a writer noted for creating the television series Babylon 5 and writing the recent feature film Changeling, had to cancel his New York Comic Con appearance due to CHANGELING's script's nomination for a British Academy of Film and Television Arts (BAFTA) Award and his need to be in England during the entirety of the convention for BAFTA events. New York Comic Con takes place February 6-8 in the Jacob Javits Center in New York, NY. Guests of Honor include Brian Michael Bendis, Carmine Infantino, Geoff Johns, Takashi Miike, Grant Morrison, and Bruce Timm and Special Guests include Seth Green, Jackson Publick, J.J. Sedelmaier, and Art Spiegelman.
"I never in a million years imagined that I might be nominated for a British Academy Award for Best Original Screenplay for Changeling," Straczynski said. "It simply was never on my radar screen. I'm devastated at not being able to be at the con, and I send my deepest regrets and apologies to everybody who was looking forward to seeing me. With massive, massive amounts of apologies and bowing and scraping and forelock- tugging, I have no choice but to say that I can't be there for the convention."
DISCUSSION TOPIC - TOP 10 SCI FI FILMS
It will soon be Oscar time and I started thinking about the best movies I have enjoyed from the science fiction genre. What are your favorites? Would it start with STAR WARS, CLOSE ENCOUNTERS, BLADERUNNER and go on? Or would it be different?

Send in your comments to sgbruckner@aol.com. I'll post your selections our discussion page for all readers to share. I'll post some of my comments in my blog -- see below. I don't get to watch much TV during the week, but thanks to hulu.com and some of the networks, I don't miss a lot.
ISN BLOG
I have just created ISN News Blog at http://isnnews.blogspot.com. This is an experiment for me -- and I hope you'll join me by entering news you have to share. I'll put in stuff that I think is interesting for others to read about and we'll see how it goes. Join me.
KEEPING UP WITH CAST AND CREW
Ranger Michael conducted an interview with Julie Caitlin Brown on December 28. Here is a link to the interview -- in German and English: Julie Caitlin Brown interview. PS: It's Julie's birthday on January 27! HAPPY BIRTHDAY JULIE!

While you are there, don't miss the other Babylon 5 interviews with Claudia Christian and Bill Mumy.




While Andreas Katsulas (G'Kar), Rick (Biggs) and Tim (Choate) are no longer with us, we will not forget their wonderful personalities and talent -- as well as their significant contributions to the BABYLON 5 universe. Be sure to visit In Memory Of for more information about memorial efforts. Until we met again, in a place where no shadows fall.
BABYLON 5 BIRTHDAYS
January 9 - David Allen Brooks
January 24 - Peter Woodward
January 27 - Julie Caitlin Brown
January 27 - Tamilyn Tomita

Have I missed anyone? If you know the birthday of someone connected with Babylon 5, pass the information along. We want to include everyone in our Happy Birthday Wishes.

For more of these fabulous cartoons, go to http://cartoons.sev.com.au/Sev-Space/Sevylon-5/.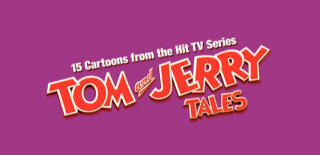 TOM AND JERRY TALES: VOLUME 6
Release date: February 3, 2009
Everyone's favorite cat and mouse duo Tom and Jerry return to DVD in an all-new set of adventures on Tom and Jerry Tales Volume 6, which will be released by Warner Home Video (WHV) February 3, 2009. The sixth volume of the hit Kids' WB TV series will feature 15 action-packed cartoons showcasing Tom and Jerry's latest adventures.
In this volume of Tom and Jerry Tales, Tom and Jerry's unending pursuit takes them around the world from Africa to Australia and on. The duo also learns some valuable lessons about history, including an episode where Tom inadvertently turns the Declaration of Independence into a paper airplane and an episode where Jerry has a role in the Wright Brothers first flight at Kitty Hawk. Tom and Jerry are also involved in a number of musical adventures that are anything but harmonious -- Jerry sabotages Tom's efforts to win a Flamenco dance contest and Tom tries to avert his girlfriend's attention from Jerry by singing the blues. Three very cool episodes on this DVD are entirely devoted to the theme of snow and ice. The duo confronts each other on a frozen pond where Jerry wants to skate but Tom plans to play hockey. Tom and Jerry also engage in an all-out snowball battle and later on, find themselves face-to-face with the giant abominable snowmouse.
"Tom and Jerry is one of the greatest cartoons of all time," commented Amit Desai, WHV Vice President of Family, Animation & Sports Marketing. He added, "The essence of the show has remained unchanged and that's why it's as successful today as it was decades ago. Tom and Jerry Tales maintains the same classic formula that has made this cartoon a success but places the characters in a contemporary setting, which is why the show continues to be a big hit with kids today."
YOU'RE A GOOD SPORT CHARLIE BROWN
Available on DVD: January 27, 2009
Official Site URL: www.kidswb.com

Start your engines! Its Motocross season and competing against the likes of Peppermint Patty and the Masked Marvel – aka a certain daredevil beagle named Snoopy – can intimidate anyone. But if Charlie Brown – tagged with unlucky number 13 – can keep the pace slow and steady (as well as hold onto his helmet), he might just win the race! It's fast and furious fun right up through the finish line of this wonderful Emmy Award® winner as Outstanding Children's Special, rolling out in a spit-shined re-mastered deluxe edition with improved picture and audio.

DVD Special Features Include:
You're the Greatest, Charlie Brown - A new-to-DVD bonus episode. Hard work and team spirit are what Charlie Brown needs for decathlon victory but this junior Olympian had better keep his eye on the track to win.

Dust Yourself Off and Pick Yourself Up, Charlie Brown - An original featurette that tells the story of how Charles Schulz' son Craig and his life-long passion for dirt biking, served as an inspiration for his dad to include it in his famous comic strip.
MOONLIGHT
Release Date: January 20, 2009
Website: www.moonlightondvd.com

Synopsis:
Any private eye knows a lot about other people?s secrets. L.A. private eye Mick St. John (Alex O'Loughlin) has a secret of his own. He's a vampire, dwelling in a covert netherworld complicated by friendship with an undead finance honcho (Jason Dohring), memories of the alluring ex- wife (Shannyn Sossamon) who turned him into a vampire, and a relationship with a human (Sophia Myles) he feels drawn to protect -- and maybe to love. But no matter how tempting, Mick knows a vampire-human romance is eternally dangerous. This 16-episode, 4-disc set of the series voted the 2008 People's Choice Award for Favorite New TV Drama is a sure entertainment bet for all who like their vampire stories sleek, intense and passionate.



NEW FAMILY DVDS
Looking for movies you can watch with your children? I have moved many of the family-oriented DVDs to a Family DVDs page. Here you will find wonderful DVDs you can enjoy with your entire family -- no matter the age. You will find background information about the DVD, but there are clips as well from Warner Bros. Enjoy!

For more information on other DVDs that have just been released and reviewed, go to New DVDs



FARSCAPE: D'ARGO'S LAMENT #1>br> Written by Keith R.A. DeCandido, art by Tommy Patterson, covers by Michael DiPascale and Will Sliney.

Ka D'argo lives on -- only in this Farscape mini-series set in continuity during Season 3 between episodes "Revenging Angel" and "Fractures!" Follow the adventures of John Crichton's best friend D'argo as he's forced to not only save the day and end planetary war, he's got to do it all with mouthy "princess" Jool along for the ride. And that means trouble!
FARSCAPE: STRANGE DETRACTORS #2
Written by Rockne S. O'Bannon and Keith R.A. DeCandido, art by Will Sliney, covers by Joe Corroney and Dennis Calero.
Farscape creator Rockne O'Bannon is back! Television's science fiction masterpiece Farscape continues with the same hit writing team from the first sold out mini-series! Crichton and crew are all here as it's friend vs. friend and ally vs. ally as a mysterious wave of violence sweeps through the crew of Moya. And worse, an entire planet!
Flash Gordon Volume 1: The Mercy Wars HC
by Brendan Deneen & Paul Green

Discover what all the buzz is about! This beautiful hardcover collects issues #1-6 of Ardden Entertainment's critically acclaimed new Flash Gordon monthly series, and includes the almost-impossible-to-find issue #0. In this first arc of the new series, Flash, CIA Agent Dale Arden, and mad scientist Dr. Hans Zarkov rocket off to the planet Mongo and find themselves in the middle of a deadly civil war with none other than Ming the "Merciful" at the center of the conflict! Available in Regular and Remarked Signed editions.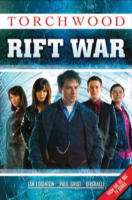 Torchwood: Rift War GN
by Williamson, Furman, Edginton, Grist, & D'Israeli
Torchwood is an action-packed sci-fi series spinning out of the BBC hit Doctor Who, following the adventures of a secret team of investigators who use scavenged alien technology to solve present day crimes — both alien and human. When Torchwood comes under fire in an all-out attack by extra-dimensional shock troopers, the team is torn in all directions. And with a deadly rift bleeding through into their own reality, time itself could be destroyed if the Torchwood team can't stop it! Featuring story and artwork by a whole host of top British comic creators, including Paul Grist (Jack Staff), Ian Edginton and D'Israeli (Scarlet Traces), and Simon Furman (Transformers), Torchwood: Rift War collects the comic strips from Titan Publishing's best-selling Torchwood: The Official Magazine, based on BBC America's highest-rated series ever.
Battlestar Galactica: The Manga
by Salzfass, Wellman, Hatch, Wu, Delk, & Schons
Culled from storylines that didn't make it past the cutting room floor, the Battlestar Galactica manga takes place in Season 3 of the popular television series. In "Teacher's Pet," teacher Laura Roslin struggles to educate and inspire her young students with a "human-centric" curriculum on New Caprica, until she begins to suspect one of her own students may be a Cylon informer. Back on board the Galactica after Adama's daring rescue of the human population in "Shelf Life," President Tom Zarek is determined to root out and punish any human traitor suspected of collaborating with the Cylons during the occupation by death. But will he be able to follow through when a long- lost friend is on top of the target list? And in "Visitation," Starbuck is stunned when she discovers the young girl Kacey living in squalor in the shantytown, so stunned that in her attempt to help, she crosses a line that shocks even those closest to her.
Battlestar Galactica: The Final Five #1
by Seamus Fahey, David Reed & Nigel Raynor
While the critically acclaimed series may be coming to an end, Dynamite Entertainment enters 2009 with a series of new and exciting Battlestar Galactica comic book events Beginning with The Final Five, a three-issue event tying directly into the events of the final episodes of the series, Dynamite will continue to provide a home for great Galactica stories in 2009 and beyond! The Final Five #1 (of 4) is overseen By Seamus Kevin (Origins) Fahey and David Reed with the complete authorization of Sci Fi and the producers and features the back story of the Cylons, man and their current struggle against one another! Joining the writers is Galactica veteran Nigel Raynor, who also provide one of the two incredible covers! And to top it all off, Red Sonja and Super Zombies artist Mel Rubi is also providing an incredible cover!
BABYLON 5 MUSIC VIDEOS AND TRIBUTES
I found this message on the Babylon 5 moderated newsgroup this morning and just had to post it so that others might enjoy the marvelous music videos created by John Hudgens.

+++++++++++++++++++++++++ As some of you may know, I was hired by Joe Straczynski back in the day to create Babylon 5 music videos for him to use at science fiction conventions, and later to promote the show to networks. Eight were produced over the run of the series, not including the memorial videos I did later for Rick Biggs and Andreas Katsulas.

For the longest time, the only way to see these was if Joe or I showed them at a convention, but now, after numerous requests from fans over the years, Joe has given me permission me to post these online.

Danger Zone: http://www.youtube.com/watch?v=xYNG0ow0G0k

I Need a Hero: http://www.youtube.com/watch?v=PFo3Lau2Occ

Requiem: http://www.youtube.com/watch?v=X7ckXY6yiVQ

Nobody's Side: http://www.youtube.com/watch?v=Wk9LvldiOf0

Welcome to the Third Age: http://www.youtube.com/watch?v=YT5q_ltXiY0

Keep Yourself Alive: http://www.youtube.com/watch?v=t0lRtpWR5lo

The Phantom B5 Video: http://www.youtube.com/watch?v=uV4GMNjDdYc

Third Age 2K: http://www.youtube.com/watch?v=HqIyY0PWjbI

Richard Biggs memorial: http://www.youtube.com/watch?v=HyD4L8yNtsA

Andreas Katsulas memorial: http://www.youtube.com/watch?v=h2UQ2l9NPIg

- This is the extended version that I did for Andreas' widow ater the original cut was released on the net. It's never been seen online until now.

For those of you who've never seen these, I hope you enjoy them - and for those that have (and emailed me many times over the years about releasing them), I hope they're as good as you remember. Working with Joe on these videos was one of the highlights of my career, and I'll be forever grateful to him for the doors these have opened for me. I'm proud to have them on my resume.

John Hudgens
www.zteamproductions.com





February 13-15, 2009
FARPOINT 2009
Place: Crowne Plaza Hotel
City: Timonium, Maryland
Guests: Alan Tudyk (Serenity), Harve Bennett (Star Trek producer), Phil Weyland (actor, dialogue coach)
For more information, go to http://www.farpointcon.com/.


February 27-March 1, 2009
Megacon 2009
Site: Orange County Convention Center
City: Orlando, Florida For more information, go to http://www.megaconvention.com.



March 27-29, 2009
Narutotrek 2009
Place: Sheraton Suites Cypress Creek
City: Ft. Lauderdale, FL
Guests: Walter Koenig, Denise Crosby and more
For more information, go to http://www.narutotrek.com

April 24-26, 2009
STEEL CITY CON
Location: Pittsburgh, Pennsylvania
Guests: Catherine Bach, Mick Foley, Sandra Taylor, Cathy St. George, Orli Shoshan
For more information, go to http://www.steelcitycon.com
SPECIAL ANNOUNCEMENTS!
Creation Entertainment has a large number of conventions planned for the next several months. They include stars from STARGATE, ENTERPRISE, FARSCAPE, XENA, BATTLESTAR GALACTICA, etc. Check out their calendar to see if one will be in your neighborhood soon. Don't miss their Videos page as well. It is full of some priceless video from a number of conventions.
Be sure to visit the referenced sites to see if there have been changes in dates/guests attending. Visit our Convention Calendar for a full listing of upcoming conventions.
BACK ISSUES OF THE ZOCALO TODAY
The front page of the The Zocalo Today changes daily, so be sure to check the back issues to make sure that you haven't missed anything IMPORTANT! I don't want the front page getting too long so I shift information periodically into the archives. So if you aren't a regular visitor to The Zocalo Today, be sure to check out the back issues. Just use the button above!
---
Take care and I look forward to hearing from you.
Sandra Bruckner (sgbruckner@aol.com)
Editor/Publisher
ISN News: The Zocalo Today
http://www.isnnews.net
Copyright - SBruckner, 1999-2009