[an error occurred while processing this directive]

The Zocalo Today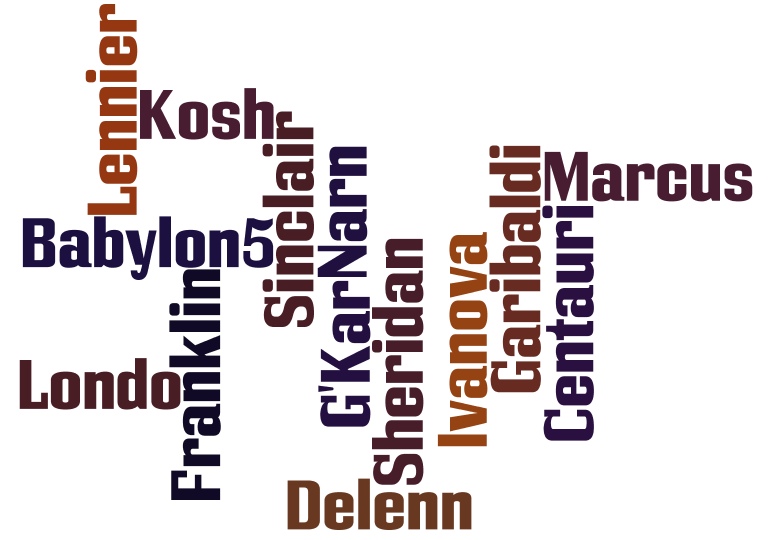 Welcome and thank you for dropping by. Babylon 5 brought many of us together -- and it remains with us, despite the fact that is no longer in production. The good thing is that the internet gives a LOT of ways to stay in touch. Don't be shy. Join in the discussion today or drop by Facebook or Twitter.

If you have questions or items for the news, drop me a line at sgbruckner@aol.com.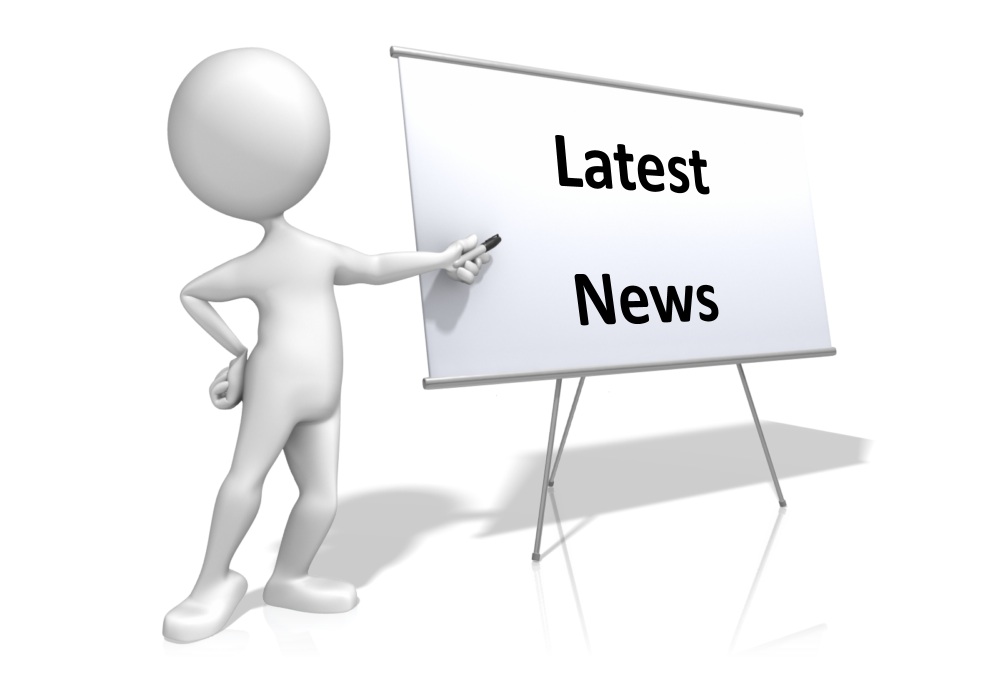 SUNDAY, FEBRUARY 2, 2014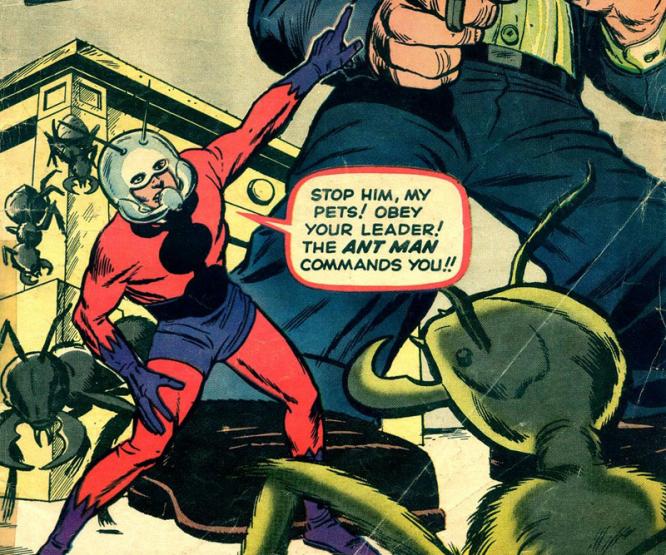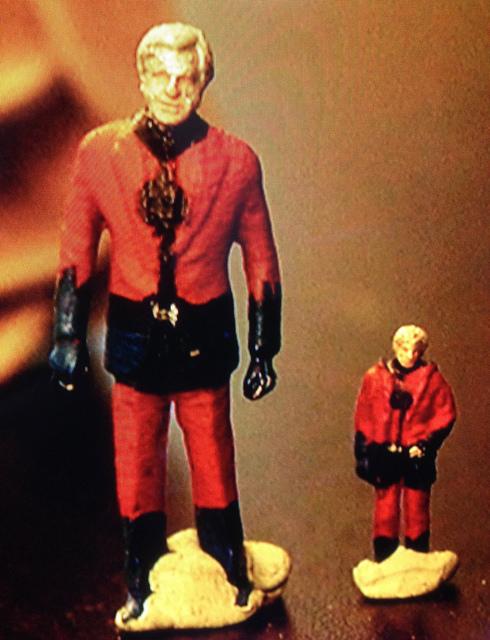 ANT-MAN NEWS
Looks like Edgar Wright could be planning to hit us with a little '60s Ant-Man style.
After years of development, Wright's long-awaited Ant-Man film is finally emerging from the shadows and taking shape before our very eyes. The film's got two stars in Paul Rudd and Michael Douglas, a prime July 2015 release date, and a completed script. Now all that's left is to shoot the thing so we can finally see it, and luckily for us, that means we'll likely get some new glimpses of the film's look as production ramps up.
Of course, a big part of the fun of waiting for more Ant-Man developments is that Wright himself has so far been rather playful about it, dropping little teaser photos now and then to get us talking and get us excited. The week before we got the news that Douglas would play an older version of the first Ant-Man, Hank Pym, while Rudd would play the second Ant-Man, Scott Lang, Wright posted a screencap on his website from the Avengers: Earth's Mightiest Heroes episode in which Lang first steals Pym's Ant-Man suit and becomes the diminutive superhero. Whether he was deliberately pointing us toward the eventual Scott Lang announcement or just having a laugh, it's enough to make us sit up and pay attention any time Wright posts something that could be Ant-Man-related.
With that in mind, it was a little exciting to see this image pop up on Wright's website this week.
The picture is (perhaps deliberately) low-def, but it seems to show two Ant-Man miniatures (an image from just a few days earlier shows a much more nondescript miniature figure standing in a miniature hallway) at two different scales. The face certain has similar structure to Douglas', and the color scheme and design look very much like Pym's original Ant-Man costume.
So, what can we learn from this? Well, perhaps nothing, but given that Wright has spoken in the past about his desire to kick off his movie with a portrayal of Pym having adventures as Ant-Man in the '60s, this could be a hint that we will indeed see Pym in action in his classic costume, and in two different sizes to boot. And, given that Wright teased a Scott Lang development a week before the Scott Lang news hit, the timing of this teaser could also mean we'll see an official costume reveal soon. That's just little old me speculating, though, so don't get your hopes up.
Ant-Man hits theaters July 17, 2015.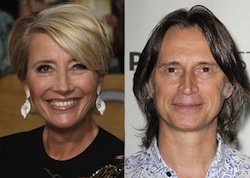 THE LONG MIDNIGHT
An adaptation of Douglas Lindsay's The Long Midnight of Barney Thomson (the first book in his "Barney Thomson" series) is on the way to the big screen, Variety reports. Emma Thompson, who recently starred in Saving Mr. Banks, will headline opposite Robert Carlyle (Trainspotting), who will also be using the project to mark his directorial debut.
Richard Cowan and Colin McLaren are providing the adapted screenplay for the comedy thriller, which will feature Carlyle as the titular Thomson, a Scottish barber who haplessly stumbles into a new life as a serial killer. Thompson, then, will play the character's vicious mother.
The project, which could foreseeably, like the books, launch a franchise, will also feature roles for Ewen Bremner and Ray Winstone.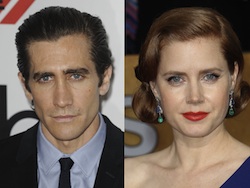 EZEKIEL MOSS
Amy Adams and Jake Gyllenhaal are, according to The Hollywood Reporter, set to headline the upcoming Ezekiel Moss. The project was first announced back in the fall of 2012 when Philip Seymour Hoffman to direct.
The film is a depression era ghost story about a young, imaginative boy living in a small dead end town who befriends a mysterious drifter who may or may not have the supernatural ability to communicate with the dead. Gyllenhaal will play that drifter (the titular Ezekiel Moss) while Adams will play Iris, the mother of the young boy who begins to fall in love with Moss.
The Black List voted the script, written by Keith Bunin, one of the top ten scripts of 2011. The film is a Likely Story and Mandalay Pictures production in association with Hoffman's Cooper's Town Productions. Bregman and Schulman will produce. Stefanie Azpiazu of Likely Story, Adam Stone of Mandalay Pictures and Emily Ziff of Cooper's Town Productions will also produce. Sara Murphy of Cooper's Town will co-produce.
POMPEII
TriStar Pictures has released the Super Bowl spot for Paul W.S. Anderson's Pompeii hitting theaters on February 21. The action adventure stars Kit Harington, Carrie-Anne Moss, Emily Browning, Adewale Akinnuouye-Agbaje, Paz Vega, Jessica Lucas, Jared Harris and Keifer Sutherland.
Set in 79 A.D., Pompeii tells the epic story of Milo (Kit Harington), a slave turned invincible gladiator who finds himself in a race against time to save his true love Cassia (Emily Browning), the beautiful daughter of a wealthy merchant who has been unwillingly bethrothed to a corrupt Roman Senator. As Mount Vesuvius erupts in a torrent of blazing lava, Milo must fight his way out of the arena in order to save his beloeved as the once magnificent Pompeii crumbles around him.
SATURDAY, FEBRUARY 1, 2014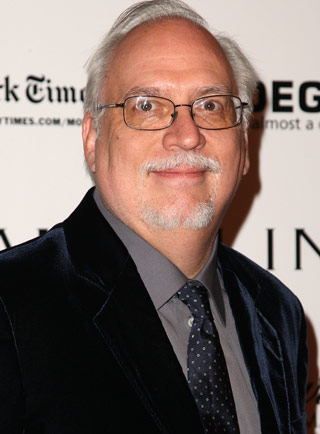 INTERVIEW WITH JMS - 20th ANNIVERSARY INTERVIEW
How do you think "Babylon 5" would do in today's TV landscape?
I think it would do well. The fans are still out there clamoring for it. ... If we were to launch that show today, obviously you update the CGI and some of the makeup and wardrobe and some of the stories, but I think it would do as well now as it did then, maybe even better.
To read the entire interview, go to Zap2It.com.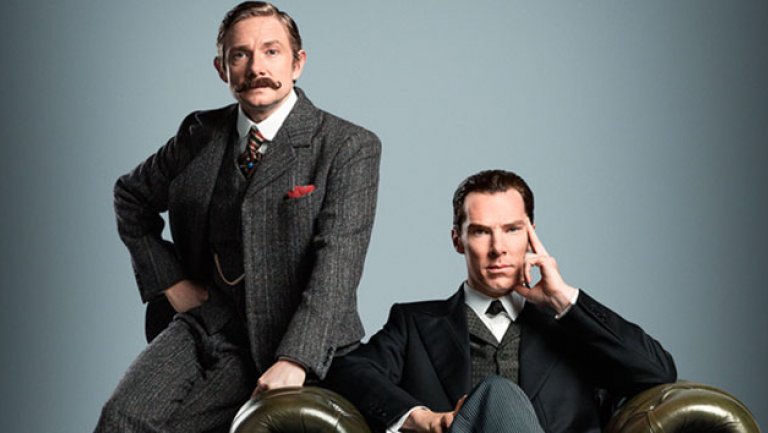 SHERLOCK
Sorry, "Sherlock" fans looking for a swift return for Season 4 -- producers Steven Moffat and Sue Vertue aren't planning to rush the detective show back into production. While not ruling out a Christmas 2014 return for "Sherlock," it sounds like a later date is more likely.
Moffat and Vertue share the sad news in a recent interview with Collider.com. The producers also dish on busy actors and other work to do.
Don't expect a 'Sherlock' Christmas present
Rumors seeming to originate from the BBC (which produces "Sherlock") have indicated a return date for "Sherlock" Season 4 of Christmas 2014. Vertue isn't so sure that's a possibility. "I've seen that talk too. It's just a hope," she explains. "I can't see that we'd have a [season] by Christmas. But we'll do what we can. I'm not being secretive about it. I just don't know when we're going to shoot it."
Blame scheduling for everything
Shooting and availability schedules seem likely as the cause of all delays when it comes to "Sherlock." That's fair when you figure on the producers working on "Doctor Who" and the actors' growing film careers, plus Martin Freeman's starring role in FX's "Fargo." They still try to work around it.
"I've also got to do 'Doctor Who.' I've got no choice about that. That's the day job," Moffat says. "It's a matter of when everyone's available and when Mark [Gatiss] and I think we've got a strong enough script. We're quite picky. We want every episode of 'Sherlock' to be really, really good."
Audiences should not think that anyone wants to delay production though. "The will is there. They want to do more," Vertue says. "It's just trying to get everyone free at the same time ... Benedict [Cumberbatch] said, 'I'm free in February,' and I said, 'But we haven't got a script!'"
At least there are plans ...
While the producers don't know when they'll film Seasons 4 and 5, they do know what those seasons might look like. Moffat confirms that plans for Season 4 are set, and Season 5 is ready to follow:
"It's really [Season] 4 that we've got, but it throws forward to a terrifying [Season] 5. It wasn't a planned thing. We had just got out of the rain and because we don't have the lovely big trailers that Benedict and Martin have, we had to go sit in the accountancy department and we just talked about what we could do. We just started having what I think are the best set of ideas we've ever had. I think they're just wild. And when I say ideas, it's what stories we'll tackle, what big twists there will be, what gut punches there will be, and what surprises there will be, and I think it's really exciting."
Fans may just have to wait awhile for that excitement to hit their televisions. For now, the Season 3 finale of "Sherlock" airs Sunday (Feb. 2) on PBS.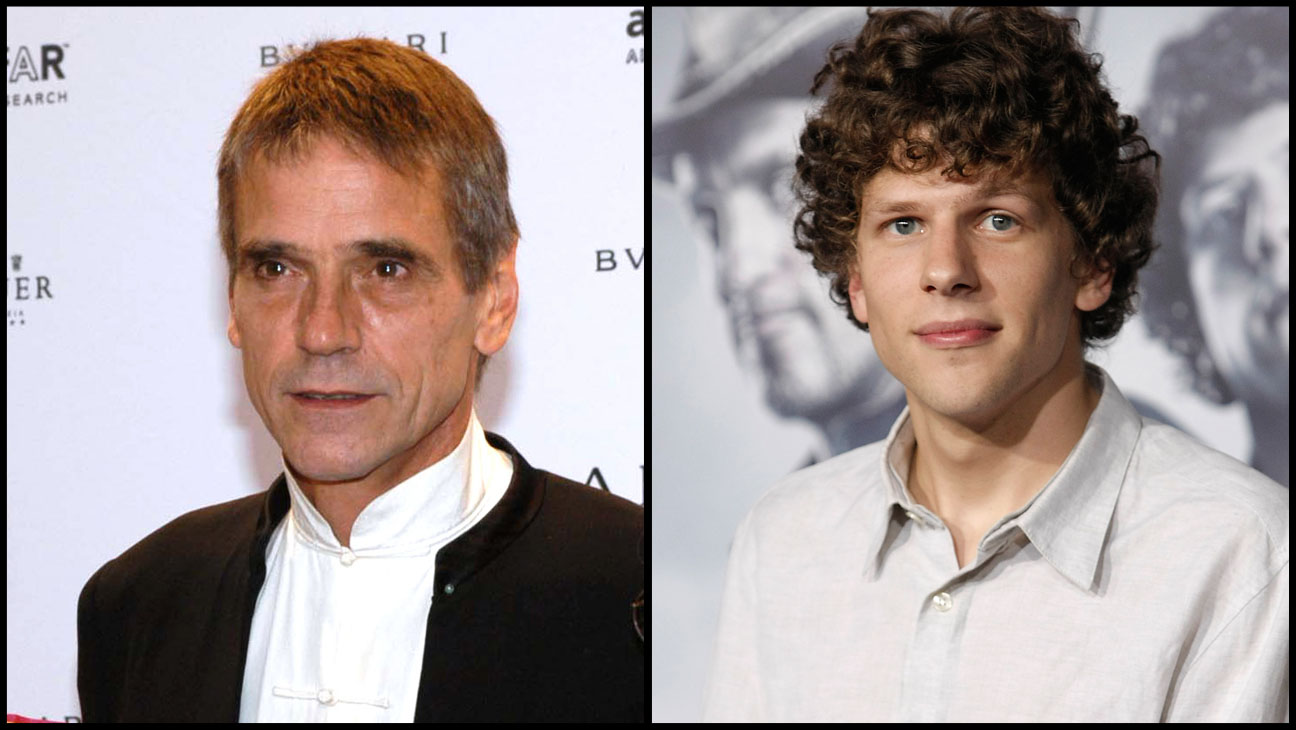 BATMAN VS. SUPERMAN NEWS
Earlier today, Warner Bros. dropped a bomb on its comic-book fans. It made two casting announcements for its Man of Steel sequel, Batman vs. Superman. First, Jeremy Irons has been cast as Batman's confidante and butler, Alfred.
But Irons wasn't the problem. He's not the one who made Twitter, Facebook, Tumblr and the Internet, as a whole, explode. Jesse Eisenberg holds that honor, as it was confirmed that he'd play Superman's archrival, Lex Luthor. For the most part, the reactions have been either indifferent or negative. Indifferent because some people have given up on Snyder's vision, and negative because Eisenberg doesn't fit the "look" they wanted.
Personally, I'm willing to give Eisenberg a shot. Why? Because he's a ridiculously talented actor who has a lot to bring to the table, and because his type and presence give us exactly the kind of foil that works against a superhero who has been shown to be the ultimate expression of physical power. As fans, we don't know what version of Luthor the writers are going for. Does he have to be a cartoonish megalomaniac like Gene Hackman and Kevin Spacey's Luthor? Or should he be an imposing guy that wears robotic battle suits in his spare time?
When I saw Eisenberg's name, I immediately thought of Michael Rosenbaum from Smallville. His Lex Luthor started off as morally ambiguous and eventually became a slimy politician whose desire for power had no bounds. I think that's the route they could take with Eisenberg. He's very smart and quick-witted. He's in no way a physical threat to Superman, but what Luthor lacks in stature, he makes up for in intellect.
To me, it's less about Eisenberg, and more about the script. They obviously wanted Luthor and Superman to be as different as possible. If they write Luthor as cunning and manipulative as he should be, we're in for a treat. I'd like to see him as an insecure businessman who's notorious for using intimidation tactics. He can do more damage with his words than his fists, and he doesn't need an imposing build when it's his brain that does the heavy lifting.
Batman vs. Superman is part of a much bigger story. So we need a Lex Luthor who has an unlimited supply of Kryptonite on tap. We need a villain who hires a team of other villains to do his dirty work. We need someone so underhanded that he could bring Superman to his knees without lifting a finger. Luthor isn't some meathead off the street. He's always been a man with a plan. I like the idea of the most dangerous person being the one you least suspect. Eisenberg can give us that.
The bottom line: It's not always about the looks, but the challenge. Superman needs someone who pushes him to his breaking point, who forces him to ask for help without overpowering him. Eisenberg's shown us he can be that guy. Cue the Justice League.
CAPTAIN AMERICA: WINTER SOLDIER
A teaser for the Captain America: The Winter Soldier Super Bowl TV spot has appeared online, and it's full of explosive goodness.
The 16-second clip features more of Sebastian Stan's Winter Soldier, as well as brief shots of Col. Nick Fury (Samuel L. Jackson), Black Widow (Scarlett Johansson), the Falcon (Anthony Mackie) spreading his wings and, of course, our good ol' Captain America himself (Chris Evans).
It boasts lots of action and explosions (hooray!) and has Cap on his motorcycle trying to outride a menacing fighter jet -- as well as an ominous face-off with his former BFF.
The full trailer will air during this Sunday's Super Bowl.
Captain America: The Winter Soldier will be released in theaters on April 4.
LEFT BEHIND
The always-crazy Nicolas Cage is starring in a remake of the religious thriller Left Behind, and the first clip has landed online. Yeah, this could be interesting.
For the uninitiated, Left Behind is based on the religious book series written by Tim LaHaye and Jerry Jenkins, which focuses on people left behind after the Rapture. Cage plays Ray Steele, a jumbo jet pilot who has half the occupants of his plane vanish into thin air during a flight. Cage is joined by TV vet Chad Michael Murray (One Tree Hill) and a cast of relative unknowns.
As the official synopsis puts it:
Emergency forces everywhere are devastated. Gridlock, riots and looting overrun the cities. And there is no one to help or provide answers. In an instant, the earth has been plunged into darkness...this is the story of the Rapture, the story of those LEFT BEHIND.
The long-running book franchise was made into a series of semi-low-budget films in the early-to-mid 2000s starring Kirk Cameron, and flew largely under the mainstream radar. But word of a reboot actually generated a little buzz when news broke that they'd signed legit (albeit insane) movie star Nic Cage to star.
No release date has been announced yet, but the first clip was dropped online, showing Cage in a personal, quiet moment.
CAPER
The superheroes are turning to a life of crime in the new comedy superhero series Caper, developed by Felicia Day's Geek & Sundry channel. Why? Hey, you got to pay the rent.
The online comedy series was developed by Amy Berg (Eureka, Leverage) and Mike Sizemore, and follows a team of superheroes who are forced to start pulling heists and capers just to make rent on their apartment. Crime may not pay, but it apparently pays a lot better than being a hero. Go figure.
The trailer is a bit clunky, but we have faith in Felicia Day's Geek & Sundry channel, so we'll definitely give it a chance. The show stars Abby Miller (Justified), Beth Riesgraf (Leverage), Harry Shum Jr. (Glee), and Hartley Sawyer (Glory Daze).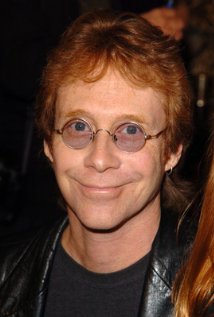 HAPPY BIRTHDAY, BILL
Today is Bill Mumy's birthday. Be sure to drop him a line on his Facebook page to wish him the best.
THE ZOCALO TODAY
Be sure to check out The Zocalo Today on Facebook as well as at ISN News: The Zocalo Today on Yahoo Groups. SCIENCE FICTION NEWS STORIES:
Did you miss the news from yesterday -- or earlier in the week. Catch up by going to the January News Archive. I have broken up the huge file into months to make it easier to load. It will bring you up to date for all that has been going on in the world of science fiction. Go to:
December News
November News
October News.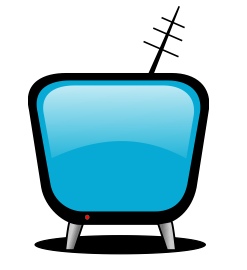 ON THE TUBE TONIGHT
8:00pm on AMC
The Walking Dead Episode: Cherokee Rose S02, E04 (First Aired: Nov. 06, 2011)
Shane makes a deadly sacrifice; the group tries to hang on between living to die or dying to live.

9:00pm on CBS
The Mentalist Episode: The Desert Rose S06, E01 (First Aired: Sep. 29, 2013)
The team investigates the murder of a man who was missing for two years, as Jane and Lisbon continue their secret mission of narrowing down the list of Red John suspects.

9:00pm on ABC Family
Harry Potter and the Prisoner of Azkaban (2004)
The young wizard and his friends confront Sirius Black, a fugitive with ties to Harry's past. Based on a book by J.K. Rowling. Daniel Radcliffe, Rupert Grint, Emma Watson, Gary Oldman, David Thewlis

9:00pm on AMC
The Walking Dead Episode: Chupacabra S02, E05 (First Aired: Nov. 13, 2011)
The group makes a plan that Hershel disagrees with adamantly.

9:00pm on FX
The Twilight Saga: New Moon (2009)
After the abrupt departure of Edward, Bella develops a deep friendship with Jacob and is drawn into the world of werewolves. Based on the book by Stephenie Meyer. Kristen Stewart, Robert Pattinson, Taylor Lautner, Ashley Greene, Rachelle Lefevre

9:00pm on Syfy
The Adjustment Bureau (2011)
After glimpsing his future, an ambitious politician battles the agents of Fate itself to be with the woman he loves. Based on a short story by Philip K. Dick. Matt Damon, Emily Blunt, Anthony Mackie, John Slattery, Michael Kelly

10:00pm on CBS
NCIS Episode: Once a Crook S11, E05 (First Aired: Oct. 22, 2013)
DiNozzo remembers his time in the Baltimore Police Department when he chases a suspect from a 15-year-old case.

10:00pm on AMC
The Walking Dead Episode: Chupacabra S02, E05 (First Aired: Nov. 13, 2011)
The group makes a plan that Hershel disagrees with adamantly.
KEEPING UP WITH CAST AND CREW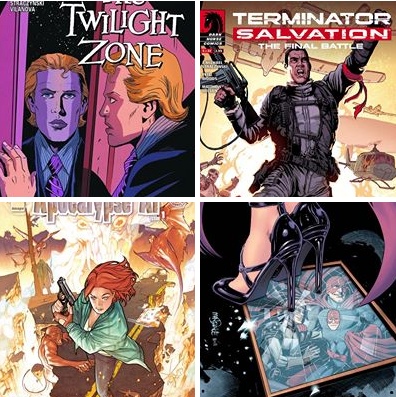 UPDATE FROM JMS
Holy crap...I just realized that I'd written down a date wrong...turns out that next Wednesday not only are The Adventures of Apocalypse Al #1 and Sidekick #5 hitting comic stores from Joe's Comics and Image, but so are issue 2 of the Twilight Zone book I'm doing for Dynamite AND issue 3 of the Terminator title I'm writing for Dark Horse. Four books on the same day...I may pass out.... Here are the covers for all four issues in one spot... #FREEBABYLON5 BABYLON 5 is back on TV and from the comments on the Watch site, people are enjoying the first season all over again. Episodes air daily at 5:00pm. If you are in the UK, dial up Watch (Sky 109/Virgin 124). Don't miss an episode.
Would you believe 118 comments for just the first day of showing the series! I sure hope someone takes notice. Be sure to use the @Watch_channel twitter handle and link to the Watch Facebook page when posting. http://watch.uktv.co.uk/shows.babylon-5.
Be sure to visit the the newFree Babylon 5 website. It is time to gather and support the show we know and love.




Here is a quote from J. Michael Straczynski about emotions.
I had this theory that the more important and intimate the emotion, the fewer words are required to express it.

First it's in dating: "Will you go out with me?" Six words.
"Honey, I care for you." Five words.
"You matter to me." Four words.
"I love you." Three words.
"Marry me." Two words.
But what's left? What's the one most important and intimate word you can ever say to somebody? It's "goodbye."

While Michael O'Hare (Sinclair), Andreas Katsulas (G'Kar), Rick Biggs (Dr. Franklin), Tim Choate (Zathras) and Jeff Conoway (Zach Allen) are no longer with us, we will not forget their wonderful personalities and talent -- as well as their significant contributions to the BABYLON 5 universe. Be sure to visit In Memory Of for more information about memorial efforts.
Until we met again, in a place where no shadows fall.
BABYLON 5 BIRTHDAYS
Michael Beck - February 4
Ardwight Chamberlain - February 16
Karen Harrell - February 21
John Iacovelli - February 25
Bill Mumy - February 1
Matt Plummer - February 26
Majel Barrett Roddenberry - February 23 - she is greatly missed
John Schuck - February 4
Myriam Sirois - February 2 Have I missed anyone? If you know the birthday of someone connected with Babylon 5, pass the information along. We want to include everyone in our Happy Birthday Wishes.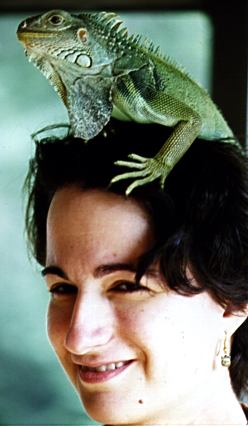 ITEMS OF INTEREST
Jeanne Cavelos, Author/Writer of novels that include Babylon5: Invoking Darkness, Summoning Light, Casting Shadows, and The Shadow Within; will be hosting Odyssey Workshops early in the coming year. Check her website and newsletter for details.
BABYLON 5 MUSIC VIDEOS AND TRIBUTES
John Hudgens has created many Babylon 5 videos, but I believe this is the most moving. It was first shown at the Phoenix Comic Con 20th Anniversary and honors many of the Babylon 5 family who have passed on.

Here is a link to John's Babylon 5 videos:
https://www.youtube.com/user/Babylon5MusicVideos?feature=watch

Richard Biggs memorial: http://www.youtube.com/watch?v=HyD4L8yNtsA

Andreas Katsulas memorial: http://www.youtube.com/watch?v=h2UQ2l9NPIg

- This is the extended version that I did for Andreas' widow ater the original cut was released on the net. It's never been seen online until now.

For those of you who've never seen these, I hope you enjoy them - and for those that have (and emailed me many times over the years about releasing them), I hope they're as good as you remember. Working with Joe on these videos was one of the highlights of my career, and I'll be forever grateful to him for the doors these have opened for me. I'm proud to have them on my resume.

John Hudgens
www.zteamproductions.com
---





ELEMENTARY - STARFURY CONVENTION
Dates: February 7-9, 2014
Place: Hilton Metropole Hotel, Birmingham
Guests: Benedict Cumberbatch, Arwel Wyn Jones, Elizabeth Coyle, Patrick Waggett and more
For more information, go to http://www.starfury.co.uk/. NEW ORLANDS COMIC CON
Dates: February 7-9, 2014
Place: New Orleans Ernest N. Morial Convention Center
Guests: Stan Lee, Matt Smith, J. August Richards and many others.
Go to New Orleans for more information.

FARPOINT
Dates: February 14-16, 2014
Place: Crowne Plaza, Baltimore, MD
Guests: Melissa McBride, others to be named shortly
For more information, go to Farpoint.

SACRAMENTO COMIC CON
Dates: March 7-9, 2014
Place: Sacramento Convention Center
Guests: Stan Lee, William Shatner, Michael Rosenbaum, James Marsters, and many others.
Go to Sacramento for more information.

MEGACONVENTION 2014
Dates: March 21-23, 2014
Place: Orange County Convention Center, Orlando, FL
Guests include Stan Lee and David Morrissey.
For more information, go to www.Megaconvention.com.

STEEL CITY CON
Dates: April 11-13, 2014
Place: Monroeville Convention Center, Monroeville, PA
Guests: Jonathan Frakes, Lee Majors, Brent Spiner, Travis Love, Nicholas Brendon - and more
For more information, go to Steel City Con. AWESOME CON
Dates: April 18-20, 2014
Place: Walter E. Washington Convention Center, Washington, DC
Guests: Billie Piper, Kevin Sorbo, J.August Richards, Jewel Staite, and more
For more information, go to http://awesomecondc.com/.

SPOOKY EMPIRE'S MAY-HEM
Date: MAY 30 - JUNE 1, 2014
Place: Doubletree at Universal Studios
Guests: John Carpenter, Mark Ramones, Nick Castle, Laurie Holden
For more information, go to www.spookyempire.com.

PHILADELPHIA COMIC CON
Dates: June 19-22, 2014
Place: Pennsylvania Convention Center, Philadelphia, PA
Guests include: Michael Rooker, David McClintock, James Marsters, Sean Austin, and many others.
Go to Philadelphia for more information.

Florida Super Convention
Dates: July 3-6, 2014
Place: Miami Beach Convention Center, Miami Beach, FL
Guests: William Katt, Nichelle Nichols, Peter David
For more information, go to www.floridasupercon.com.

COMIC-CON INTERNATIONAL
Dates: July 24-27, 2014 Place: San Diego Convention Center
Guests: J. Michael Straczynski will be there along with a host of other guests
For more information, go to San Diego Comic Con. Star Trek Convention - Creation Entertainment
Dates: July 31 - August 3, 2014
Place: Rio Suites Hotel, Las Vegas, Nevada
Guests: WILLIAM SHATNER, KATE MULGREW, COLM MEANEY, WALTER KOENIG, NICHELLE NICHOLS, "ROM and NOG" as portrayed by Max Grodenchik and Aron Eisenberg, ANTHONY MONTGOMERY, JERRY HARDIN, TIM RUSS and MICHAEL FOREST. 87 plus more guests to come!
For more information, go to http://www.creationent.com/cal/st_lasvegas.html. SHORE-LEAVE
Dates: August 1-3, 2014
Place: Hunt Valley, MD (near Baltimore)
For more information, go to www.shore-leave.com. SPECIAL ANNOUNCEMENTS!
Wizard World Conventions has a large number of events planned for the year. Be sure to visit the page to see if there is a convention of interest near you.

Creation Entertainment has a large number of conventions planned for the next several months. They include stars from TWILIGHT, SUPERNATURAL, STARGATE, FARSCAPE, XENA, SERENITY, STAR TREK, etc. Check out their calendar to see if one will be in your neighborhood soon. Don't miss their Videos page as well. It is full of some priceless video from a number of conventions.

Be sure to visit the referenced sites to see if there have been changes in dates/guests attending. Visit our Convention Calendar for a full listing of upcoming conventions.
BACK ISSUES OF THE ZOCALO TODAY
The front page of the The Zocalo Today changes daily, so be sure to check the back issues to make sure that you haven't missed anything IMPORTANT! I hope you will become a regular visitor to The Zocalo Today!
---
Take care and I look forward to hearing from you.
Sandra Bruckner (sgbruckner@aol.com)
Editor/Publisher
ISN News: The Zocalo Today
http://www.isnnews.net
Copyright - SBruckner, 1999-2014