[an error occurred while processing this directive]

The Zocalo Today

Welcome and thank you for dropping by. Take your shoes off, get comfortable and stay a while. There is a LOT of information here and you won't want to miss any of it.

The Zocalo Today is an interactive newsletter, encouraging readers to join a discussion topic or to send along letters that can be shared with other readers.

The Zocalo Today is a newsletter for Babylon 5 and science fiction fans everywhere. It is as much YOUR newsletter as it is mine! I'm just pulling together things for you!

Join our discussion topic. It is just one way you can share with other Z readers. If you see Babylon 5 cast and crew in other roles, let us know. We enjoy convention reports, photos, etc. Don't miss our back issues. I hope this will become more than just a newsletter. It's a community of people that enjoy sharing their experiences and interests. Babylon 5 brought many of us together -- and it remains with us, despite the fact that is no longer in production. Don't be shy. Join us today!

If you have questions, drop me a line at sgbruckner@aol.com. If you would like to join the mailing list for our newsletter, send me a note and I'll include you on the list. Or you can use the subscription block at the left.

Again, WELCOME!
SUNDAY, FEBRUARY 8, 2009

THE GHOST
The Hollywood Reporter reports that Timothy Hutton has joined the cast of The GHOST for director Roman Polanski. The film is based off the novel by Robert Harris and revolves around a ghostwriter (Ewan McGregor) who is assigned to complete the memoirs of an ex-British Prime Minister (Pierce Brosnan) and, when he uncovers secrets about his past, his life is in danger. Hutton will portray the American lawyer of the former Prime Minister. Tom Wilkinson, James Belushi and Kim Cattrall have already signed on as well. The film is set to start shooting this week in Berlin, where Hutton is currently promoting three films that premiered at the Berlin International Film Festival: Lymelife, Brief Interviews with Hideous Men and The Killing Room.

DREAMWORKS/UNIVERSAL TALKS DISSOLVE
According to The Hollywood Reporter, Universal has suddenly pulled out of talks with DreamWorks to distribute their films. DreamWorks heads Steven Spielberg and Stacy Snider are now in discussions with Walt Disney Studios for a distribution deal. It was said that Fox was a potential studio for DreamWorks, but it appears that Disney is the only studio in talks with DreamWorks as of now.
Universal issued the following statement on the talks breaking down:
"Universal Pictures has ended discussions with DreamWorks for a distribution agreement. Over the past several weeks DreamWorks has demanded material changes to previously agreed upon terms. It is clear that DreamWorks' needs and Universal's business interests are no longer in alignment. We wish them luck in their pursuit of funding and distribution of their future endeavors."
It was said that Disney might be in a position to release as many as eight films per year from DreamWorks.

NEW YORK COMIC-CON
Over at Comingsoon.net you will find reports from New York Comic-Con, including information about WATCHEMEN and TERMINATOR. There are descriptions of the videos shown, so don't miss them.

ST. VINCENT
Variety reports that Oscar nominee Mickey Rourke will star in indie action-thriller ST. VINCENT, directed by Walter Hill for Occpuant Films and Secret Handshake Entertainment. Production is slated to begin later this year.
ST. VINCENT, written by Cameron Young, centers on a hit man returning to his former New York City neighborhood to finish off the botched killing of an informant. He's then forced to masquerade as a priest and finds himself taking the confessions of his target. Rourke and Hill worked together on 1989's JOHNNY HANDSOME.

TOP SCIENCE FICTION NEWS STORIES:
To catch up on the latest news from around the world of science fiction, go to News Page. You'll find the highlights this week and this month here.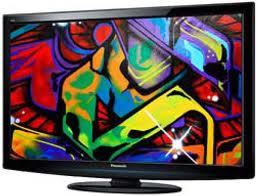 8:00pm on The CW
Teen Wolf (1985)
8:00pm on BBC America
British Academy Film Awards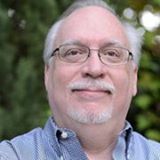 BRITISH ACADEMY FILM AWARDS - FEBRUARY 8
The British Academy Film Awards take place the evening of February 8. (On the East coast - 8pm et with an encore at 10:30pm; On the West coast - 5pm pt with an encore at 7:30pm.) Why is this important? Our own J. Michael Straczynski is up for the Best Original Screenplay for CHANGELING. In addition, CHANGELING was nominated for Best Director - Clint Eastwood and Best Actress - Angelina Jolie.
Competition is very stiff and this is almost like a preview of the Academy Awards. Good Luck, JMS!



NEW BABYLON 5 MOVIE BOOK AVAILABLE NOW
THE BABYLON 5 SCRIPTS OF
J. MICHAEL STRACZYNSKI
THE TV MOVIES

Featuring these Scripts
• Thirdspace
• The River of Souls
• The Legend of the Rangers
• The Lost Tales

These TV Movie scripts are twice the length of a single episode of Babylon 5 and are the page count equivalent of EIGHT episodic scripts making it the second biggest book ever with more than 450 pages!

ALL THAT PLUS THESE SPECIAL BONUSES

* The included version of The Legend of the Rangers is an early draft that is 20 pages longer than the script that was filmed, which means you get to read scenes and exchanges of dialogue that never made it to the screen.

* Exhumed from Joe's vault, a 3-page fragment of an outline detailing the premise for a Psi Corps feature film . Focusing on The Telepath War, and appropriately titled "Wars of the Mind," JMS' notes reveal the background of the conflict -- teeps vs. teeps, the cast of characters -- including the identity of the Interstellar Alliance's Vice President, and the explosive deaths of two B5 regulars -- something hinted at, but never stated in an official series document.

* J. Michael Straczynski's personal, behind-the-scenes photos taken on the set of The Lost Tales and The Legend of the Rangers -- included in these 36 images are the last pictures taken of Andreas Katsulas as G'Kar.

For more information about this book, go to http://www.cafepress.com/thejoestore. The $10 discount is only good through February 5. This book will only be available through April 30.
BABYLON PODCAST
Welcome to Show #142!
Sorry this is so late… Summer came down with a bad case of "too many projects"-itis, and completely forgot that she'd started to post this episode, but didn't finish posting it. Yeesh.
JMS' scheduled appearance at NY Comicon (Feb 6-8) may have to be canceled since the movie The Changeling has been nominated for several BAFTA Awards (the British equivalent of the Oscars).
Jarsto joins us this episode… proof positive that he was NOT captured by Vorlons for experimentation. He tells us about the upcoming new episodes of "Three-Edged Sword", the audio drama over at Voices of Babylon, and their planning for new B5- based audio dramas, and the call for scripts and story ideas from other people.
Tim relates an anecdote from work that directly relates to our most recent episodes of Babylon 5, especially the topic of tonight's discussion.
Deep Geeking: Tim, Summer and special guest Jarsto delve into "Intersections in Real Time", definitely one of the most difficult episodes to watch the first time around.
The psychological abuse we see Sheridan being subjected to is also felt by the viewer because of the structure of the episode… there is no cut away to a B story, no time jumps in scene, and the relentless manipulation in pursuit of a truth they want to use for their own purposes.
It's also another wonderful example of the use of a stage play composition, both in set design and writing/acting, to intensify the the emotional impact of the interactions and the reasons for them.
How much JMS' background in psychology played in crafting this episode would be a fun thing to find out, and Summer wonders if JMS ever read Psychological Warfare by Col. Paul M. A. Linebarger (aka Cordwainer Smith).
And Summer was mistaken about a few details: Linebarger didn't write the book for the Army… he was in the Army at the time, and it was published by Infantry Journal Press while he was with the Institute for Advanced International Studies, but the book was an examination of the topic from WWI and WWII. It's also long long out of print, and copies run $500 and higher these days, but she'd love to read it someday.
Chat: Tim's been geeking on the Apollo Moon Missions over at the Apollo Talks podcast, so check it out!
DISCUSSION TOPIC - TOP 10 SCI FI FILMS
I started thinking about conventions this morning and thought this might a a good discussion topic -- one that everyone who has gone to a convention could share with readers here at THE ZOCALO TODAY. What is your best, worst convention experience?

Send in your comments to sgbruckner@aol.com. I'll post your selections our discussion page for all readers to share. I'll post some of my comments in my blog -- see below.
ISN BLOG
I have just created ISN News Blog at http://isnnews.blogspot.com. This is an experiment for me -- and I hope you'll join me by entering news you have to share. I'll put in stuff that I think is interesting for others to read about and we'll see how it goes. Join me.
KEEPING UP WITH CAST AND CREW
Ranger Michael conducted an interview with Julie Caitlin Brown on December 28. Here is a link to the interview -- in German and English: Julie Caitlin Brown interview. PS: It's Julie's birthday on January 27! HAPPY BIRTHDAY JULIE!

While you are there, don't miss the other Babylon 5 interviews with Claudia Christian and Bill Mumy.




While Andreas Katsulas (G'Kar), Rick (Biggs) and Tim (Choate) are no longer with us, we will not forget their wonderful personalities and talent -- as well as their significant contributions to the BABYLON 5 universe. Be sure to visit In Memory Of for more information about memorial efforts. Until we met again, in a place where no shadows fall.
BABYLON 5 BIRTHDAYS
Michael Beck - February 4
Ardwight Chamberlain - February 16
Karen Harrell - February 21
John Iacovelli - February 25
Bill Mumy - February 1
Matt Plummer - February 26
Majel Barrett Roddenberry - February 23 - she is greatly missed
John Schuck - February 4
Myriam Sirois – February 2

Have I missed anyone? If you know the birthday of someone connected with Babylon 5, pass the information along. We want to include everyone in our Happy Birthday Wishes.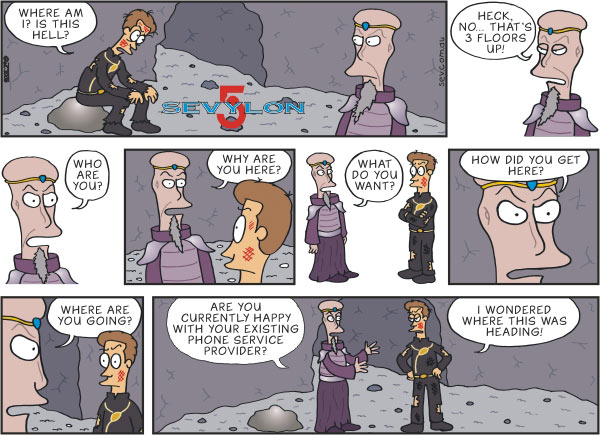 For more of these fabulous cartoons, go to http://cartoons.sev.com.au/Sev-Space/Sevylon-5/.
SIMON SCHAMA THE AMERICAN FUTURE - A HISTORY
Release Date: January 20, 2009
Official website: http://www.bbcamericashop.com
Description:
Ever wonder how modern-day America appears to the rest of the world? Renowned historian Simon Schama delves into American history to explain our present-day motivations, expectations and crises. Taking the long perspective, Schama looks at four of the critical issues facing our country: war, religion, immigration and the economic and environmental crises we face. Turning to fascinating moments in American history to understand the present, he connects such legendary presences as Thomas Jefferson, Henry Ford and Mark Twain with today's soldiers, businessmen, truckers, school teachers and politicians-especially Barack Obama. In the wake of the historic 2008 Presidential election, this series offers a timely and gripping vision of the United States-past and present-as we face our moment of truth.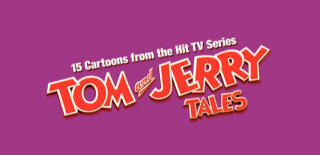 TOM AND JERRY TALES: VOLUME 6
Release date: February 3, 2009

Everyone's favorite cat and mouse duo Tom and Jerry return to DVD in an all-new set of adventures on Tom and Jerry Tales Volume 6, which will be released by Warner Home Video (WHV) February 3, 2009. The sixth volume of the hit Kids' WB TV series will feature 15 action-packed cartoons showcasing Tom and Jerry's latest adventures.

In this volume of Tom and Jerry Tales, Tom and Jerry's unending pursuit takes them around the world from Africa to Australia and on. The duo also learns some valuable lessons about history, including an episode where Tom inadvertently turns the Declaration of Independence into a paper airplane and an episode where Jerry has a role in the Wright Brothers first flight at Kitty Hawk. Tom and Jerry are also involved in a number of musical adventures that are anything but harmonious -- Jerry sabotages Tom's efforts to win a Flamenco dance contest and Tom tries to avert his girlfriend's attention from Jerry by singing the blues. Three very cool episodes on this DVD are entirely devoted to the theme of snow and ice. The duo confronts each other on a frozen pond where Jerry wants to skate but Tom plans to play hockey. Tom and Jerry also engage in an all-out snowball battle and later on, find themselves face-to-face with the giant abominable snowmouse.

"Tom and Jerry is one of the greatest cartoons of all time," commented Amit Desai, WHV Vice President of Family, Animation & Sports Marketing. He added, "The essence of the show has remained unchanged and that's why it's as successful today as it was decades ago. Tom and Jerry Tales maintains the same classic formula that has made this cartoon a success but places the characters in a contemporary setting, which is why the show continues to be a big hit with kids today."
YOU'RE A GOOD SPORT CHARLIE BROWN
Available on DVD: January 27, 2009
Official Site URL: www.kidswb.com
Start your engines! Its Motocross season and competing against the likes of Peppermint Patty and the Masked Marvel – aka a certain daredevil beagle named Snoopy – can intimidate anyone. But if Charlie Brown – tagged with unlucky number 13 – can keep the pace slow and steady (as well as hold onto his helmet), he might just win the race! It's fast and furious fun right up through the finish line of this wonderful Emmy Award® winner as Outstanding Children's Special, rolling out in a spit-shined re-mastered deluxe edition with improved picture and audio.
DVD Special Features Include:
You're the Greatest, Charlie Brown - A new-to-DVD bonus episode. Hard work and team spirit are what Charlie Brown needs for decathlon victory but this junior Olympian had better keep his eye on the track to win.
Dust Yourself Off and Pick Yourself Up, Charlie Brown - An original featurette that tells the story of how Charles Schulz' son Craig and his life-long passion for dirt biking, served as an inspiration for his dad to include it in his famous comic strip.
MOONLIGHT
Release Date: January 20, 2009
Website: www.moonlightondvd.com

Synopsis:
Any private eye knows a lot about other people?s secrets. L.A. private eye Mick St. John (Alex O'Loughlin) has a secret of his own. He's a vampire, dwelling in a covert netherworld complicated by friendship with an undead finance honcho (Jason Dohring), memories of the alluring ex- wife (Shannyn Sossamon) who turned him into a vampire, and a relationship with a human (Sophia Myles) he feels drawn to protect -- and maybe to love. But no matter how tempting, Mick knows a vampire-human romance is eternally dangerous. This 16-episode, 4-disc set of the series voted the 2008 People's Choice Award for Favorite New TV Drama is a sure entertainment bet for all who like their vampire stories sleek, intense and passionate.



NEW FAMILY DVDS
Looking for movies you can watch with your children? I have moved many of the family-oriented DVDs to a Family DVDs page. Here you will find wonderful DVDs you can enjoy with your entire family -- no matter the age. You will find background information about the DVD, but there are clips as well from Warner Bros. Enjoy!

For more information on other DVDs that have just been released and reviewed, go to New DVDs



FARSCAPE: D'ARGO'S LAMENT #1>br> Written by Keith R.A. DeCandido, art by Tommy Patterson, covers by Michael DiPascale and Will Sliney.

Ka D'argo lives on -- only in this Farscape mini-series set in continuity during Season 3 between episodes "Revenging Angel" and "Fractures!" Follow the adventures of John Crichton's best friend D'argo as he's forced to not only save the day and end planetary war, he's got to do it all with mouthy "princess" Jool along for the ride. And that means trouble!
FARSCAPE: STRANGE DETRACTORS #2
Written by Rockne S. O'Bannon and Keith R.A. DeCandido, art by Will Sliney, covers by Joe Corroney and Dennis Calero.
Farscape creator Rockne O'Bannon is back! Television's science fiction masterpiece Farscape continues with the same hit writing team from the first sold out mini-series! Crichton and crew are all here as it's friend vs. friend and ally vs. ally as a mysterious wave of violence sweeps through the crew of Moya. And worse, an entire planet!
Flash Gordon Volume 1: The Mercy Wars HC
by Brendan Deneen & Paul Green

Discover what all the buzz is about! This beautiful hardcover collects issues #1-6 of Ardden Entertainment's critically acclaimed new Flash Gordon monthly series, and includes the almost-impossible-to-find issue #0. In this first arc of the new series, Flash, CIA Agent Dale Arden, and mad scientist Dr. Hans Zarkov rocket off to the planet Mongo and find themselves in the middle of a deadly civil war with none other than Ming the "Merciful" at the center of the conflict! Available in Regular and Remarked Signed editions.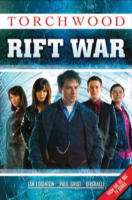 Torchwood: Rift War GN
by Williamson, Furman, Edginton, Grist, & D'Israeli
Torchwood is an action-packed sci-fi series spinning out of the BBC hit Doctor Who, following the adventures of a secret team of investigators who use scavenged alien technology to solve present day crimes — both alien and human. When Torchwood comes under fire in an all-out attack by extra-dimensional shock troopers, the team is torn in all directions. And with a deadly rift bleeding through into their own reality, time itself could be destroyed if the Torchwood team can't stop it! Featuring story and artwork by a whole host of top British comic creators, including Paul Grist (Jack Staff), Ian Edginton and D'Israeli (Scarlet Traces), and Simon Furman (Transformers), Torchwood: Rift War collects the comic strips from Titan Publishing's best-selling Torchwood: The Official Magazine, based on BBC America's highest-rated series ever.
Battlestar Galactica: The Manga
by Salzfass, Wellman, Hatch, Wu, Delk, & Schons
Culled from storylines that didn't make it past the cutting room floor, the Battlestar Galactica manga takes place in Season 3 of the popular television series. In "Teacher's Pet," teacher Laura Roslin struggles to educate and inspire her young students with a "human-centric" curriculum on New Caprica, until she begins to suspect one of her own students may be a Cylon informer. Back on board the Galactica after Adama's daring rescue of the human population in "Shelf Life," President Tom Zarek is determined to root out and punish any human traitor suspected of collaborating with the Cylons during the occupation by death. But will he be able to follow through when a long- lost friend is on top of the target list? And in "Visitation," Starbuck is stunned when she discovers the young girl Kacey living in squalor in the shantytown, so stunned that in her attempt to help, she crosses a line that shocks even those closest to her.
Battlestar Galactica: The Final Five #1
by Seamus Fahey, David Reed & Nigel Raynor
While the critically acclaimed series may be coming to an end, Dynamite Entertainment enters 2009 with a series of new and exciting Battlestar Galactica comic book events Beginning with The Final Five, a three-issue event tying directly into the events of the final episodes of the series, Dynamite will continue to provide a home for great Galactica stories in 2009 and beyond! The Final Five #1 (of 4) is overseen By Seamus Kevin (Origins) Fahey and David Reed with the complete authorization of Sci Fi and the producers and features the back story of the Cylons, man and their current struggle against one another! Joining the writers is Galactica veteran Nigel Raynor, who also provide one of the two incredible covers! And to top it all off, Red Sonja and Super Zombies artist Mel Rubi is also providing an incredible cover!
BABYLON 5 MUSIC VIDEOS AND TRIBUTES
I found this message on the Babylon 5 moderated newsgroup this morning and just had to post it so that others might enjoy the marvelous music videos created by John Hudgens.

+++++++++++++++++++++++++ As some of you may know, I was hired by Joe Straczynski back in the day to create Babylon 5 music videos for him to use at science fiction conventions, and later to promote the show to networks. Eight were produced over the run of the series, not including the memorial videos I did later for Rick Biggs and Andreas Katsulas.

For the longest time, the only way to see these was if Joe or I showed them at a convention, but now, after numerous requests from fans over the years, Joe has given me permission me to post these online.

Danger Zone: http://www.youtube.com/watch?v=xYNG0ow0G0k

I Need a Hero: http://www.youtube.com/watch?v=PFo3Lau2Occ

Requiem: http://www.youtube.com/watch?v=X7ckXY6yiVQ

Nobody's Side: http://www.youtube.com/watch?v=Wk9LvldiOf0

Welcome to the Third Age: http://www.youtube.com/watch?v=YT5q_ltXiY0

Keep Yourself Alive: http://www.youtube.com/watch?v=t0lRtpWR5lo

The Phantom B5 Video: http://www.youtube.com/watch?v=uV4GMNjDdYc

Third Age 2K: http://www.youtube.com/watch?v=HqIyY0PWjbI

Richard Biggs memorial: http://www.youtube.com/watch?v=HyD4L8yNtsA

Andreas Katsulas memorial: http://www.youtube.com/watch?v=h2UQ2l9NPIg

- This is the extended version that I did for Andreas' widow ater the original cut was released on the net. It's never been seen online until now.

For those of you who've never seen these, I hope you enjoy them - and for those that have (and emailed me many times over the years about releasing them), I hope they're as good as you remember. Working with Joe on these videos was one of the highlights of my career, and I'll be forever grateful to him for the doors these have opened for me. I'm proud to have them on my resume.

John Hudgens
www.zteamproductions.com





February 13-15, 2009
FARPOINT 2009
Place: Crowne Plaza Hotel
City: Timonium, Maryland
Guests: Alan Tudyk (Serenity), Harve Bennett (Star Trek producer), Phil Weyland (actor, dialogue coach)
For more information, go to http://www.farpointcon.com/.


February 27-March 1, 2009
Megacon 2009
Site: Orange County Convention Center
City: Orlando, Florida For more information, go to http://www.megaconvention.com.



March 27-29, 2009
Narutotrek 2009
Place: Sheraton Suites Cypress Creek
City: Ft. Lauderdale, FL
Guests: Walter Koenig, Denise Crosby and more
For more information, go to http://www.narutotrek.com

April 24-26, 2009
STEEL CITY CON
Location: Pittsburgh, Pennsylvania
Guests: Catherine Bach, Mick Foley, Sandra Taylor, Cathy St. George, Orli Shoshan
For more information, go to http://www.steelcitycon.com
July 10-12, 2009
TCON
Place: Sheraton Parkway North Toronto Hotel
City: Richmond Hill, Canada
Description: We have over 300 hours of programming including special media guest Q&A's, scientists, authors, discussion panels, anime & video, gaming, autographs & photo sessions, masquerade contest, dances and art displays. They host a charity auction that raises money for Gilda's Club of Greater Toronto -- and they have the 3rd Annual Constellation Awards.
For more information, go to TCON.
SPECIAL ANNOUNCEMENTS!
Creation Entertainment has a large number of conventions planned for the next several months. They include stars from STARGATE, ENTERPRISE, FARSCAPE, XENA, BATTLESTAR GALACTICA, etc. Check out their calendar to see if one will be in your neighborhood soon. Don't miss their Videos page as well. It is full of some priceless video from a number of conventions.
Be sure to visit the referenced sites to see if there have been changes in dates/guests attending. Visit our Convention Calendar for a full listing of upcoming conventions.
BACK ISSUES OF THE ZOCALO TODAY
The front page of the The Zocalo Today changes daily, so be sure to check the back issues to make sure that you haven't missed anything IMPORTANT! I don't want the front page getting too long so I shift information periodically into the archives. So if you aren't a regular visitor to The Zocalo Today, be sure to check out the back issues. Just use the button above!
---
Take care and I look forward to hearing from you.
Sandra Bruckner (sgbruckner@aol.com)
Editor/Publisher
ISN News: The Zocalo Today
http://www.isnnews.net
Copyright - SBruckner, 1999-2009