[an error occurred while processing this directive]

The Zocalo Today

Welcome and thank you for dropping by. Take your shoes off, get comfortable and stay a while. There is a LOT of information here and you won't want to miss any of it.

The Zocalo Today is an interactive newsletter, encouraging readers to join a discussion topic or to send along letters that can be shared with other readers.

The Zocalo Today is a newsletter for Babylon 5 and science fiction fans everywhere. It is as much YOUR newsletter as it is mine! I'm just pulling together things for you!

Join our discussion topic. It is just one way you can share with other Z readers. If you see Babylon 5 cast and crew in other roles, let us know. We enjoy convention reports, photos, etc. Don't miss our back issues. I hope this will become more than just a newsletter. It's a community of people that enjoy sharing their experiences and interests. Babylon 5 brought many of us together -- and it remains with us, despite the fact that is no longer in production. Don't be shy. Join us today!

If you have questions, drop me a line at sgbruckner@aol.com. If you would like to join the mailing list for our newsletter, send me a note and I'll include you on the list. Or you can use the subscription block at the left.

Again, WELCOME!
SATURDAY, MAY 23, 2009
SMALLVILLE MOVING TO FRIDAY
When The CW released its line-up for the coming season, there were some big changes evident. SMALLVILLE is moving to Friday nights this fall. Does this signal the end for this long-running series? No," CW Entertainment president Dawn Ostroff says. "First of all, it's way too early" to talk about at the moment, as the show's producers haven't yet mapped out the storyline for season nine. "But no, it's not the last season," she adds. "Hopefully not." (Star Tom Welling has reportedly signed on for two more seasons.)
NEW HARRY POTTER ONE SHEET
Warner Brothers has released a new onesheet from the upcoming HARRY POTTER AND THE HALF-BLOOD PRINCE. The sixth Harry Potter movie, based on J.K. Rowling's book, opens July 15.
ROBIN HOOD PICTURES SURFACE
The Daily Mail has published some early pictures from the upcoming ROBIN HOOD movie starring Russel Crowe as the heroic archer. The cast includes Australian actress Cate Blanchett as Maid Marion, Dame Eileen Atkins as Eleanor of Aquitaine and Matthew MacFadyen as the Sheriff.
Producer Brian Glazer said: 'He doesn't have the old Robin Hood tights. He's got armour. He's very medieval. He looks, if anything, more like he did in Gladiator than anything we're used to seeing with Robin Hood.
'He's trying to create equality in a world where there are a lot of injustices. He's a crusader for the people, trying to reclaim some of the ill-gotten gains of the wealthy. That's a universal theme.'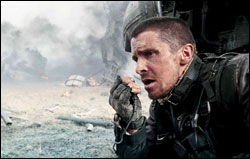 TERMINATOR SALVATION OPENS STRONG
According to Variety, TERMINATOR SALVATION has launched with $13.37 million at 3,480 playdates as the fourth version of the franchise dominated Thursday's domestic moviegoing. The first-day TERMINATOR SALVATION take included about $3 million from midnight showings. Its Thursday take represents 54% of the opening day gross for INDIANA JONES AND THE KINGDOM OF THE CRYSTAL SKULL, which launched a year ago on the same Thursday and wound up the Memorial Day weekend with $152 million.
TERMINATOR SALVATION is adding 50 venues Friday and is likely to end the holiday weekend with at least $60 million. The third entry in the franchise, "TERMINATOR: RISE OF THE MACHINES, racked up a $44 million opening weekend six years ago on its way to a $150 million domestic cume.
TOP SCIENCE FICTION NEWS STORIES:
News from this week and the last couple of months has been moved to the News Archive Page. Check it out to catch up on all that has been going on in the world of science fiction.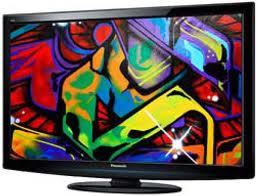 8:00pm on CBS
Ghost Whisperer
Melinda checks in on a college student who has been suffering from hauntings after going to the movies.
8:00pm on BBC America
Primeval - (First Aired: May 13, 2009)
A creature resembling an Egyptian god wreaks havoc in the British Museum.
9:00pm on CBS
Harper's Island - Episode: Sploosh (NEW)
9:00pm on BBC America
Primeval - NEW
The team discovers a creature that can blend in with its background; a cop interferes.
9:00pm on SciFi
Lake Placid 2(2007)
A sheriff, a big-game hunter and a wildlife officer try to kill three giant crocodiles. John Schneider, Sam McMurray

TERMINATOR SALVATION: THE MACHINIMA SERIES
EXPLODES ONLINE AS THE FIRST LONG FORM DRAMATIC MACHINIMA PRODUCTION
* Created by The Halcyon Company and Warner Premiere
* The First Long Form Dramatic Machinima Series Produced By A Major Studio
* Creators Use "Terminator Salvation" Videogame to Create Filmed Entertainment
* An Original Series Starring Moon Bloodgood as "Blair Williams"
* Produced and Overall Creative Direction Provided by The Halcyon Company and the Film's Director McG
* First Episode Now Available on iTunes and other Digital Distributors

Burbank, Calif., May 19, 2009 - Halcyon Games, a division of The Halcyon Company along with Warner Premiere and Warner Bros. Digital Distribution today announced the first full length Machinima series titled "Terminator Salvation: The Machinima Series." Produced in association with McG, director of "Terminator Salvation," and Machinima Inc., this six part series utilizes real time computer animation generated from the "Terminator Salvation" video game and is set against an original story written by Andy Shapiro and directed by Tor Helmstein. Fans follow "Blair Williams" (voiced by Moon Bloodgood) on an action-packed journey that reveals the genesis of Blair William's involvement with John Connor's resistance unit two and a half years before the movie begins.

"Terminator Salvation: The Machinima Series" is now available on iTunes (http://tinyurl.com/TerminatorMachinimaOniTunes), Amazon Video on Demand (http://tinyurl.com/TerminatorMachinimaOnAmazonVOD), Xbox Live and the Sony PlayStation Network. The cost per episode is $2.99 for HD and $1.99 for SD (where available). Fans can also sign up for a season pass and automatically receive future episodes every week for $14.99 in HD or $9.99 in SD (where available).

"From a film maker's point of view, Machinima provides an incredibly dynamic way to explore live worlds and tell compelling new stories," said McG. "The process allows the writer and director to think cinematically, while at the same time executing certain things that would otherwise be cost-prohibitive or even impossible on a set."

Machinima, a word derived from the combination of machine and cinema, describes computer-generated animation created in real-time by leveraging video game engines and environments. Revolutionizing the digital content creation process, Machinima.com is pioneering a cost effective way to produce high quality video content for multi- platform distribution. "Terminator Salvation: The Machinima Series" was entirely produced by leveraging Machinima techniques utilizing assets from "Terminator Salvation: the Videogame."

"Working with The Halcyon Company's motion picture development team and having produced a high-octane, story driven action shooter videogame using Grin AB's cutting edge 'Diesel' engine, we had an incredible basis to further explore stories set in the Terminator universe," said Cos Lazouras, president of Halcyon Games, creator of the "Terminator Salvation" videogame. "Re-purposing our game to produce the very first dramatic series in this medium is a fantastic innovation and will become the norm for game makers in the future."

"Machinima is the next generation of storytelling," said Diane Nelson, president of Warner Premiere. "After meeting with McG and Halcyon's creative teams we could easily see the power and potential of this type of content. The combination of McG and the Game maker's creative talent and the inherent essence of the man vs. machine concept made for a natural feature-length story."
NEW BABYLON 5 BOOK SERIES
OVERVIEW OF THE ASKED & ANSWERED SERIES
It's true. The creator of Babylon 5 answers 5,296 fan questions covering every aspect of the show in over 100 categories in new Babylon 5 book series.

J. Michael Straczynski answered these questions as they surfaced over a period of 18 years as part of an online experiment he started in 1991 and continues to this day.

This makes Asked & Answered something that has never been done before with a television show: an oral history IN REAL TIME. No revisionism. Nothing forgotten. No detail spared. Because this dialouge with fans starts in 1991, it pre-dates the production of the Babylon 5 pilot, so you'll discover JMS' complete vision for the series, many aspects of which never made it to the screen.

Even better, these questions and answers include interactions on AOL Bulletin Boards, GEnie Forums, the moderated usenet group, CIS Discussion threads and Chat Transcripts, some of which are not available in archives anywhere.

In addition to Babylon 5, Asked & Answered includes JMS' responses to personal questions about his life, politics, love, religion, writing and more. These responses are grouped with a related B5 topic showing fans for the first time the provenance of the Babylon 5 philosophy and culture. All that plus JMS' real life stories behind the stories.

To make this the ultimate reference, this series took 2 years and a crew of four B5 experts in addition to J. Michael Straczynski to compile, categorize and edit.

Go to http://www.cafepress.com/b5books for a list of the topics covered in Part One, a sample of some of the questions covered and a link to 12 sample pages.
DISCUSSION TOPIC - STAR TREK
OK, who has seen the movie! What do you think? Will it re-start the franchise? Does the younger cast members fit into the mold of the characters they portray?

Send in your comments to sgbruckner@aol.com. I'll post your selections our discussion page for all readers to share. I'll post some of my comments in my blog -- see below.
BABYLON PODCAST
Welcome to Show #156!

It's all about the birthdays… May 12th is the birthday of both Tim Callender and Bruce Boxleitner! It's also Migratory Bird Day, which amuses Jeffrey to no end. And what did you do for Mesmerism Day?

Interview: We have found the First Vorlon! Russ Johnson, who wore the glide suit during Season 1, before Jeffrey took over the electraglide harness, joins us to reminisce about the early days on set at Babylon 5, and trying to one up each other for… something smelly?

Russ tells us all about the fun he had as part of Optic Nerve, escapades in both the encounter suit and as the drug-dealing cricket in Down Below, having to repeatedly tell TV fans that he was not the actor who played the Professor on Gilligan's Island, and more.

Discussion: Gary wishes Tim a Happy Birthday; Neil calls from Goddard Space Flight Center about the Shuttle Launch; Gary posits that we may have eventually seen some leadership juggling had Crusade gone on longer.

Tim reads emails from Bob, who tells us that he's doing a full B5 episodic immersion, by watching the episode, reading the scriptbook and Babylon File and Lurkers Guide entry… he also wants to hear more varied opinions on the show, so he's in for some fun when he gets to S5; Jim wonders about the portrayal of the military, and how they seem more like businessmen rather than officers in the military.

Second Life Info: FarPoint Media's Second Life space is now the penthouse suite of Third Life Books. You can find the castle at http://slurl.com/secondlife/beraudes/203/151/49. Come see the castle roof pool, and more!

Babylon 5 Information Gathering: If you know of a dead or abandoned B5 related website that may be in need of a new home, let Summer know! Maybe we can mirror it here or house it on a sister site.

To catch up on all the Babylon 5 podcasts, go to http://www.babylonpodcast.com.
KEEPING UP WITH CAST AND CREW
JERRY DOYLE
According to a note in the B5 moderated newsgroup, Jerry Doyle has announced his debut book called 'HAVE YOU SEEN MY COUNTRY LATELY?' It is the story of his life and will be published in hard cover and will become available in 2010.
Have you been wondering what Jerr has been up to since Babylon 5, go over to http://www.jerrydoyle.com/ and there's a clip from a recent TV program -- he's podcasting!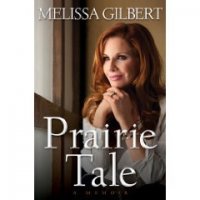 MELISSA GILBERT
Melissa Gilbert has a new book out, entitled PRAIRIE TALE. Description: Gilbert's real childhood was a far cry from the idyllic family portrayed in her hit television series, "Little House on the Prairie." Yet through her great sense of humor, resilience, and fantastic support system, Gilbert has found happiness and stability in her life. Full-color insert.
Melissa is conducting a book-signing tour sponsored by Borders. She will be at the Bordors on Columbia Circle in New York on June 9 from 7-10:00pm.
ISN BLOG
I have just created ISN News Blog at http://isnnews.blogspot.com. This is an experiment for me -- and I hope you'll join me by entering news you have to share. I'll put in stuff that I think is interesting for others to read about and we'll see how it goes. Join me.
DEAD AIR TO SCREEN AT CANNES/FANGORIA CONVENTION
Press Release:
Los Angeles, CA - May 2, 2009 - DEAD AIR, the Bill Moseley and Patricia Tallman starrer chronicling a radio team's fight to stay alive and on-air in the face of a bioterrorist attack, will screen at both the Cannes Film Market and Fangoria's Weekend of Horrors in New York City over the next few weeks. These special screenings launch the film's major sales push following its completion this February.

DEAD AIR, directed by television star and horror film veteran Corbin Bernsen, and written by Kenneth Yakkel, marks a rare turn for lead actor Bill Moseley, who plays a heroic family man instead of his usual role as a villain. Moseley plays Logan Burnhardt, a hard-edged talk radio host whose on-air bluster is put to the test when faced with a real emergency he can't talk his way out of. The film's story echoes horror favorites like 28 Days Later and classic George Romero zombie movies, but sets the action in a modern context amid heightened fears of international terrorism.
"We wanted to make a movie that wasn't just a maniacs-on-the-loose-killing-everyone movie, although we certainly have that, but one that strikes a deeper chord of what people are really scared about today," says Bernsen. "You take swine flu, take 9/11, whip that together into a real doomsday scenario, and that's the kind of event Dead Air explores."
Although the film depicts an attack on the US, universal concerns about terrorism should help it play well to overseas audiences. Furthermore, despite the US being the victim country, the film is not unabashedly flag-waving, as US bioweapons research is blamed as inadvertently providing weapons to the film's terrorist villains.
DEAD AIR is represented internationally by Sean Haley of MultiVisionnaire Pictures. The Cannes screening will take place on Monday, May 18 at 11:30 AM, at Palais D of the Cannes Film Festival.
The New York screening at Fangoria's Weekend of Horrors will take place on June 6 at 6:00 PM, at the Jacob K. Javits Convention Center. Fangoria is the leading name in horror-cinema journalism, and the convention is expected to attract 3000-7000 fans over its three days. Josh Feinman, a co-star of Moseley's in the film, will be in attendance.
RANGER REPORTS
PAT TALLMAN
Ranger Morjana reports that the SciFi Channel is airing STAR RUNNERS on Saturday, June 13 at 9pm, and it's repeated Sunday June 14 at 1:30am. According to TrekTrak.com, STAR RUNNERS was a failed pilot for USA, and that Patricia Tallman co-starred in it -- from 1998!
Patty is one of my favorite B5 people -- so it will be fun to see her on screen again -- mark your calendars.




While Andreas Katsulas (G'Kar), Rick (Biggs) and Tim (Choate) are no longer with us, we will not forget their wonderful personalities and talent -- as well as their significant contributions to the BABYLON 5 universe. Be sure to visit In Memory Of for more information about memorial efforts. Until we met again, in a place where no shadows fall.
BABYLON 5 BIRTHDAYS
Theodore Bikel - May 2
Michael O'Hare - May 6
Stephen Furst - May 8
Melissa Gilbert-Boxleitner - May 8
Bruce Boxleitner - May 12
Andreas Katsulas - May 18
Andrea Thompson - May 22
Doug Wise - May 21
Douglas Netter - May 23
Paul Winfield - May 22
Roy Dotrice - May 26
Harlan Ellison - May 27

Have I missed anyone? If you know the birthday of someone connected with Babylon 5, pass the information along. We want to include everyone in our Happy Birthday Wishes.

For more of these fabulous cartoons, go to http://cartoons.sev.com.au/Sev-Space/Sevylon-5/.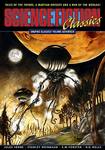 CLASSIC SCIENCE FICTION IN GRAPHIC NOVEL
Eureka Productions is pleased to announce the publication of SCIENCE FICTION CLASSICS: Graphic Classics Volume Seventeen. This is the first full-color volume in the GRAPHIC CLASSICS® series of comics adaptations of great literature.
SCIENCE FICTION CLASSICS presents comics adaptations of stories from the original creators of science fiction including "The War of the Worlds" by H.G. Wells and "A Martian Odyssey" by Stanley G. Weinbaum. Also featured are "In the Year 2889" a rare short story by Jules Verne, and "The Disintegration Machine", starring Arthur Conan Doyle's Professor Challenger. Plus E.M. Forster's only SF tale, the poignant "The Machine Stops", and shorts by Lord Dunsany and Hans Christian Anderson.
GRAPHIC CLASSICS are available in bookstores, comics shops, or direct from the publisher at http://www.graphicclassics.com.
SUGGESTED READING
SCIENCE FICTION TELEVISION SERIES, 1990-2004
by Frank Garcia and Mark Phillips

Frank Garcia was interviewed a few weeks ago on the BABYLON PODCAST. He talked about his new book and here's a review http://www.sfcrowsnest.com/articles/books/2009/nz13743.php

This book is the ultimate for a science fiction fan. It provides a wealth of information about series -- and many little known facts gathered through interviews and extensive research.
WARNER BROS. GOES DIGITAL
WBP: Get Zac Efron on your phone:
Text 17 to 58671 to get the latest on Zac's new movie 17 Again.
Receive text alerts about the film and Zac's local appearances. Get info on how to WIN 17 Again prizes including a trip courtesy of MovieTickets.com. Visit the 17 Again official mobile site featuring exclusive Zac voice tones, mobile wallpapers, clips from the soundtrack and more! Then don't miss 17 Again starring Zac Efron and Matthew Perry. In theaters everywhere April 17, 2009.

ER – The Complete Series Available to Own in HD
ER – The Complete Series is now available in its entirety for the FRIST TIME EVER exclusively via download at iTunes. As you know ER one of television's most riveting dramas came to an end last week and now fans can relive the memories or experience the series for the first time by downloading the series exclusively on iTunes – see George Clooney, Angela Basset, Noah Wyle and more. I thank you in advance for sharing the news with your readers and for linking to the official ER - iTunes page. (http://tinyurl.com/ERoniTunes).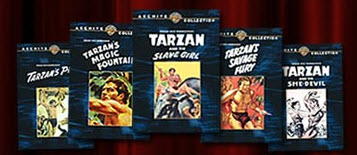 WARNER ARCHIVE ADDS EVEN MORE TITLES
Warner Bros. has launched the Warner Archive Collection (www.WarnerArchive.com) a new initiative allowing fans to own over 150 at launch and eventually several thousands of films that have been in its vault for decades including hidden treasures starring legends such as Carry Grant, Bette Davis, Katherine Hepburn and Greta Garbo. All films are available for the FIRST TIME EVER on DVD and On Demand.

This last batch of titles include a number of old Tarzan movies. These you don't see on TV that often.
WBSHOP.COM GRAND OPENING
The all-new www.WBshop.com is now open featuring the largest collection of Warner Bros products including WATCHMEN exclusive collections. During the Grand Opening receive 20% Off and Free Shipping on all orders including Blu-ray, Toys, Apparel and more.

Be sure to check out all the BABYLON 5 and CRUSADE items. Each episode is sold separately for $1.95. It is a great way to get your favorite episode without having to spend a lot of money.
You will also find DOCTOR WHO, RED DWARF, SUPERNATURAL, V and many other TV science fiction favorites. Check out the lithographs, calendars, stationery, toys and photo collections too.



PLANET EARTH
I have been a HUGE fan of the PLANET EARTH series from BBC. It is an absolutely amazing set of DVDs that feature a planet we all know -- and I hope LOVE!!!
Below is a widget the WB created for the acclaimed BBC miniseries PLANET EARTH to celebrate Earth Day! It offers free downloads, music from the series, as well as photos and video content.


This Earth Day, show your love for Planet Earth –The record-breaking miniseries that inspired the motion picture Earth – with BBC Video's Planet Earth widget.
The recipient of four Emmy Awards including Outstanding Nonfiction Series, PLANET EARTH was filmed in high-definition over five years by 71 camera people, in 62 countries across every continent. Utilizing state-of-the-art filming techniques and technologies - ranging from revolutionary aerial lens stabilization and flash strobe-systems to ultra high-speed cameras - the most expensive factual series ever created by the BBC lovingly captures our planet's best-loved, wildest and most elusive creatures in intimate moments and rare action.
Now you can showcase this amazing content and share it with your friends too. Spread the message of Earth Day with BBC Video's Planet Earth widget. Loaded with music from the film, free wallpapers, photos and unbelievable footage of Earth's plants and creatures, there is no better way to remind people to conserve and protect our natural resources.
STARGATE ATLANTIS - SEASON 5
Release date: June 30, 2009
Stargate Atlantis: Season Five will be released on DVD on June 30. This five disc set will contain all 20 episodes of this final season and the set will be priced at $49.98 SRP. The series stars Robert Picardo, Joe Flanigan and Jason Momoa along with appearances from Amanda Tapping, Michael Shanks and Paul McGillion.
In this action-packed fifth season, sparks fly when Woolsey becomes the new leader of the Atlantis team. Meanwhile, McKay faces difficult personal challenges; Teyla must balance her roles as mother and warrior; Ronan's past returns with a vengeance, and Keller finds peril, then help, from an unlikely source. A provisional relationship with the Wraith takes a shocking turn and new adversaries test the team's courage and resolve like never before.
Looney, Looney, Looney Bugs Bunny Movie
Available: April 28, 2009

Synopsis:
Hare we go again! The ear-repressible Bugs Bunny takes top billing (we had no choice, it's in his contract) in this rollicking, rambunctious feature-length romp through some of the cwaziest cartoon cwassics! Things start out plenty looney as Yosemite Sam strikes a Devilish bargain to send Bugs straight to you-know-where! The looniness continues as Daffy and Tweety tangle with a pair of feather-brained bird-napping gangsters. And in the even loonier finale, Bugs turns Hollywood's glitziest awards ceremony into a cartoon-star-studded disast-hare zone! A fabulous, 24-carrot tour de farce from animation legend Friz Freleng!

REVIEW
I have been a Looney Tunes fan forever! When someone mentions cartoons, Bugs Bunny and Daffy Duck immediately come to mind.
If you haven't seen Friz Freleng's LOONEY, LOONEY, LONEY BUGS BUNNY MOVIE, or if you are a hard core Looney Tunes fan, than you'll definitely love this DVD. This is one of those movies you saw when you were a kid, and made you a hard core Looney Tunes fan. The animation that Friz made for a generation is something to behold. This is definitely a must buy for your DVD collection.

The LOONEY, LOONEY, LOONEY BUGS BUNNY MOVIE reflects some of Friz Freleng's best creations: Satin's Waitin' where Yosemite Sam goes after Bugs in all parts of the world, after winding in the unmentionable place. As a result, Sam must go after Bugs, to place him down there, but doesn't actually get what he wants after battling Bugs in The Old West, the Sahara Desert and Ancient Rome. The second chapter is a expanded take-off from Friz's last classic Looney Tunes cartoon with bugs, The Unmentionables. Where Bugs a.k.a. Elegant Mess, is recruited to go after the loopy duo of Rocky and Mugsy and battle them from their needs for theft and money, with a little help from Sylvester, and Daffy too. The final chapter is more like award season, as the Looney Tunes gang celebrates at Friz's Oswald Awards, where the best of the Looney best wants to get the coveted award, with their reflection from Friz's best acrtoons like Tweety & Sylvester's Brids Anonymous, the swinging Jazz-twisted spinoff of the Three Little Pigs, Three Little Bops, all leading to High Diving Hare, all leading to a rebellion protest from Daffy where he challenges Bugs to a duel on stage into the clips from Show Biz Bugs to see who can knock 'em dead with the best applause.
THE CLOSER - SEASON 4
Available: May 26, 2009
Official website: http://www.thecloserdvd.com

SYNOPSIS
On the fourth season of THE CLOSER, murderers are not the only ones giving Brenda a hard time. An ambitious newspaper reporter interferes as he tries to get a story on the Priority Homicide Division, resulting in disaster for the squad. Although Brenda and her team chalk up a string of successes (including catching a child's killer, a drive-by shooter and an arsonist who sets L.A.'s Griffith Park ablaze), the reporter's unflattering tell-all marks the end of the PHD. But viewers shouldn't ever count Brenda out. She brings her staff to the newly formed Major Crimes Division for assignments with expanded jurisdiction that extends to con artists, kidnappers, predators and, of course, killers. All of L.A.'s worst are going to meet L.A's best.

REVIEW
This is one of those series that just gets better the longer it is on the air. I have grown to love Brenda and all of her quirkyness. Kyra Sedgwick is just perfect for this character and this role. As good as she is, her supporting cast is equally as good. The chemistry of all the characters is a marvel to watch.

This season you see Brenda solve more cases and she finally gets married as well. I am always surprised by this series. Unlike so many cop shows, the quality is in the writing. Money doesn't go into special effects -- it goes into quality writing and production.

If you haven't seen the previous seasons of this fabulous show, you may want to start at the beginning and see these relationship grow.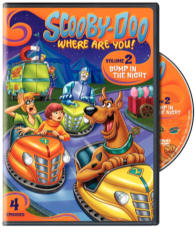 SCOOBY-DOO WHERE ARE YOU VOLUME 2: BUMP IN THE NIGHT
Available on DVD: May 5
Official website: www.kidswb.com

Vol. 2 sniffs out and serves up Episodes 5-8 – in the order aired – of Scooby-Doo's original Saturday morning series. When prize-winning show dogs begin to disappear, the crafty canine becomes a Decoy for a Dognapper. A spell-casting ghost goes a-haunting until Daphne, Velma, Freddy and Shaggy figure out What the Hex Going On? It's far from all quiet on the set when Daphne's moviemaker uncle hires the gang as extras in a horror flick and they soon learn you Never Ape an Ape Man. And then what could be scarier than exploring an abandoned amusement park with a short-circuited robot named Charley in charge in Foul Play in Funland. For cheerful chills and frightful laughs galore, this is a rrrun-rrriled ride!

Indian 1:34
Windows:
http://raincloud.warnerbros.com/wbol/us/whv/med/scooby/whereareyou/volume2/clips/ sdways1dfad_indian_300.asx
Quicktime:
http://raincloud.warnerbros.com/wbol/us/whv/med/scooby/whereareyou/volume2/ clips/sdways1dfad_indian_qt_300.mov

Midnight Express 1:03
http://raincloud.warnerbros.com/wbol/us/whv/med/scooby/whereareyou/volume2/clips/ sdways1dfad_midnight_express_300.asx
http://raincloud.warnerbros.com/wbol/us/whv/med/scooby/whereareyou/volume2/clips/ sdways1dfad_midnight_express_qt_300.mov

REVIEW
Scooby-Do has been a favorite for years. It may have been the first cartoon to actually present a mystery to young watchers! Its corny, yes, but offers a few laughs.
Shaggy (Casey Kasem), Velma (Nicole Jaffe), Fred (Frank Welker), Daphne (Stephanianna Christopherson) and Scooby-Doo (Don Messick) always get tangled up in strange local mysteries. SCOOBY-DOO WHERE ARE YOU VOLUME 2: BUMP IN THE NIGHT offers up episodes 5-8 of the original series for a little bit of classic fun. In these episodes, the gang encounters apes, ghosts, voodoo shamans and carnival robots in mysteries so classic they appear in the credits. These really are the episodes that established the show as a children's television staple -- getting back to basics. What's especially worth noting of each and every one of these episodes is that unlike some of the later episodes of the season or of following seasons, all of the villains in question here follow the really basic "villain covers his own butt with a fake supernatural ploy." The later episodes get a little trickier, but as is, this volume's selection won't be too challenging for even the youngest viewer.
FREAKAZOID SEASON 2
Available: April 21, 2009
Official website: www.kidswb.com

Synopsis:
Dexter Douglas is a mild-mannered teenager who, while logged onto the Internet one Christmas, is thrust into a horrible crash on the information superhighway and transformed into an electrifying superhero. He's average, predictable, the middle of the bell curve and the center of the silent majority, which most consider completely dull and boring; the type of person who just blends into the crowd. However, all this changes when he turns into the Freakazoid, a lightening haired superhero who wears red underwear who uses his new abilities to fight evil and do battle with villains such as the Lobe. That is, unless Cosgrove, his best friend and chief of police, can suggest something better to do. With his many trusted sidekicks, his fabulous Freakalair and his girlfriend Steph by his side, he?s ready to save the day; that is, unless there's something better on TV.

TINY TOON ADVENTURES: SEASON 1, Volume 2
Available: April 28, 2009
Official website: www.wbkids.com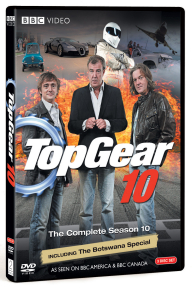 TOP GEAR 10
Available: April 21, 2009
Buy link: http://www.bbcamericashop.com/video/top-gear-10-15173.html
Synopsis:
This April, BBC Video brings the world's most popular car entertainment show to DVD for the first time in North America with the 3-disc release Top Gear 10. One of the top rated shows on BBC America and BBC Canada and broadcast in more than 100 countries, Top Gear follows hosts Jeremy Clarkson, Richard Hammond and James May as they attempt some of the most ambitious, and often outrageous, adventures on four wheels including a race through the Kalahari Desert in three 20-year-old clunkers and an attempt to break Sir Richard Branson's record by crossing the treacherous English Channel in a fleet of amphibious cars. Rounding out the team is the silent and mysterious racing driver The Stig, who pushes cars and celebrities to their limits on the Top Gear test track.
REVIEW
If you enjoy cars and British humor, I've got a show for you. TOP GEAR, is one of those shows where you can easily get caught up in the humor and hijinks of the hosts. Highlights of this DVD are:
- A roadtrip through Europe to find the greatest driving road ever in a Lambogini, Porche 911 and an Aston Martin (so much funnier than it sounds)
- Three attempts at making an amphibious car
- A race between a fighter jet and the fastest production car in the world
- Watch the three hosts cross the uncrossable desert in three african cars that cost $1000.
- See the birth of Motorhome racing
The show is VERY diverse -- crossing generational boundaries as the three hosts wander the world to bring you absolutely stunning adventures.
And yes, this is season 10 of the series. So if you like what you see on this series, you'll want to look for the previous seasons -- just to see what you've missed.
NEW FAMILY DVDS
Looking for movies you can watch with your children? I have moved many of the family-oriented DVDs to a Family DVDs page. Here you will find wonderful DVDs you can enjoy with your entire family -- no matter the age. You will find background information about the DVD, but there are clips as well from Warner Bros. Enjoy!

For more information on other DVDs that have just been released and reviewed, go to New DVDs



DOCTOR WHO
In shops: July 2009

At long last Doctor Who is an ongoing monthly series! Tony Lee (Doctor Who: The Forgotten), kicks off the time/space-faring series with the two-part "Silver Scream." In chapter one, the Doctor travels to 1920s Hollywood where he befriends Charlie Chaplin and, of course, discovers an alien plot! Lee is joined by Al Davison (The Dreaming) on this first story arc. Covers by Paul Grist and Davison.
BABYLON 5 MUSIC VIDEOS AND TRIBUTES
I found this message on the Babylon 5 moderated newsgroup this morning and just had to post it so that others might enjoy the marvelous music videos created by John Hudgens.

+++++++++++++++++++++++++ As some of you may know, I was hired by Joe Straczynski back in the day to create Babylon 5 music videos for him to use at science fiction conventions, and later to promote the show to networks. Eight were produced over the run of the series, not including the memorial videos I did later for Rick Biggs and Andreas Katsulas.

For the longest time, the only way to see these was if Joe or I showed them at a convention, but now, after numerous requests from fans over the years, Joe has given me permission me to post these online.

Danger Zone: http://www.youtube.com/watch?v=xYNG0ow0G0k

I Need a Hero: http://www.youtube.com/watch?v=PFo3Lau2Occ

Requiem: http://www.youtube.com/watch?v=X7ckXY6yiVQ

Nobody's Side: http://www.youtube.com/watch?v=Wk9LvldiOf0

Welcome to the Third Age: http://www.youtube.com/watch?v=YT5q_ltXiY0

Keep Yourself Alive: http://www.youtube.com/watch?v=t0lRtpWR5lo

The Phantom B5 Video: http://www.youtube.com/watch?v=uV4GMNjDdYc

Third Age 2K: http://www.youtube.com/watch?v=HqIyY0PWjbI

Richard Biggs memorial: http://www.youtube.com/watch?v=HyD4L8yNtsA

Andreas Katsulas memorial: http://www.youtube.com/watch?v=h2UQ2l9NPIg

- This is the extended version that I did for Andreas' widow ater the original cut was released on the net. It's never been seen online until now.

For those of you who've never seen these, I hope you enjoy them - and for those that have (and emailed me many times over the years about releasing them), I hope they're as good as you remember. Working with Joe on these videos was one of the highlights of my career, and I'll be forever grateful to him for the doors these have opened for me. I'm proud to have them on my resume.

John Hudgens
www.zteamproductions.com





June 11-15, 2009 - CANCELLED
EYECON AT SEA (Sea Cruise)
City: Miami, Florida
For more information, go to http://www.eyeconfla.com/eyecruise/

July 10-12, 2009
SHORE LEAVE
Place: Marriott's Hunt Valley Inn
City: Baltimore, Maryland
Guests: Jason Momoa, Rachel Luttrell, Robert Picardo, Ethan Phillips, Christopher Heyerdahl, Michael Welch, Kevin Soro, Jasika Nicole -- and many more
For more information, go to http://www.shore-leave.com/

July 10-12, 2009
TCON
Place: Sheraton Parkway North Toronto Hotel
City: Richmond Hill, Canada
Description: We have over 300 hours of programming including special media guest Q&A's, scientists, authors, discussion panels, anime & video, gaming, autographs & photo sessions, masquerade contest, dances and art displays. They host a charity auction that raises money for Gilda's Club of Greater Toronto -- and they have the 3rd Annual Constellation Awards.
For more information, go to TCON.

August 6-9, 2009
OFFICIAL STAR TREK CONVENTION
Place: Las Vegas Hilton Hotel, 3000 Paradise Rd.
Guests: Just about anyone you can think of that has been associated with the show
For more information, go to www.creationent.com.

August 27 - 29, 2009
Mid-Atlantic Nostalgia Convention
Place: The Clarion Hotel
City: Aberdeen, Maryland
Guests: Lee Meriwether (Star Trek guest, Time Tunnel, and Batman), Bob Hastings (McHale's Navy and The Munsters), James Best (Forbidden Planet and Dukes of Hazzard) and Celeste Holm (Academy Award winning actress) and more.
For more information, go to http://www.midatlanticnostalgiaconvention.com.
September 4-7, 2009
Dragon-Con
City: Atlanta, Georgia
B5 Guests: Stephen Furst, Tracey Scoggins, Bruce Boxleitner, Dwight Schultz
For more information, go to www.dragoncon.org
SPECIAL ANNOUNCEMENTS!
Creation Entertainment has a large number of conventions planned for the next several months. They include stars from STARGATE, ENTERPRISE, FARSCAPE, XENA, BATTLESTAR GALACTICA, etc. Check out their calendar to see if one will be in your neighborhood soon. Don't miss their Videos page as well. It is full of some priceless video from a number of conventions.
Be sure to visit the referenced sites to see if there have been changes in dates/guests attending. Visit our Convention Calendar for a full listing of upcoming conventions.
BACK ISSUES OF THE ZOCALO TODAY
The front page of the The Zocalo Today changes daily, so be sure to check the back issues to make sure that you haven't missed anything IMPORTANT! I don't want the front page getting too long so I shift information periodically into the archives. So if you aren't a regular visitor to The Zocalo Today, be sure to check out the back issues. Just use the button above!
---
Take care and I look forward to hearing from you.
Sandra Bruckner (sgbruckner@aol.com)
Editor/Publisher
ISN News: The Zocalo Today
http://www.isnnews.net
Copyright - SBruckner, 1999-2009