[an error occurred while processing this directive]

The Zocalo Today

Welcome and thank you for dropping by. Take your shoes off, get comfortable and stay a while. There is a LOT of information here and you won't want to miss any of it.

The Zocalo Today is an interactive newsletter, encouraging readers to join a discussion topic or to send along letters that can be shared with other readers.

The Zocalo Today is a newsletter for Babylon 5 and science fiction fans everywhere. It is as much YOUR newsletter as it is mine! I'm just pulling together things for you!

Join our discussion topic. It is just one way you can share with other Z readers. If you see Babylon 5 cast and crew in other roles, let us know. We enjoy convention reports, photos, etc. Don't miss our back issues. I hope this will become more than just a newsletter. It's a community of people that enjoy sharing their experiences and interests. Babylon 5 brought many of us together -- and it remains with us, despite the fact that is no longer in production. Don't be shy. Join us today!

If you have questions, drop me a line at sgbruckner@aol.com. If you would like to join the mailing list for our newsletter, send me a note and I'll include you on the list. Or you can use the subscription block at the left.

Again, WELCOME!
VENOM
Stan Lee is stepping up his appearances in movies. ZOMBIELAND creators Paul Wernick and Rhett Reese revealed that they've already written a cameo role for Stan Lee into the script for the SPIDER-MAN spin-off movie VENOM!
"Road & Track" magazine posted a photo of Tony Stark's GP racer from IRON MAN 2! The magazine says:
This is the Stark Industries-sponsored vintage race car that the movie's main protagonist — genius inventor and swashbuckling lady's man Tony Stark — will be driving in a scene that depicts him racing in the Grand Prix de Monaco Historique, a vintage race held in Monte Carlo. The scene is not being filmed on the actual streets of the tiny, glamorous seaside principality near the south of France, but on an elaborate set that replicates the Monaco circuit.
Directed by Jon Favreau, IRON MAN 2 stars Robert Downey Jr., Gwyneth Paltrow, Don Cheadle, Jon Favreau, Mickey Rourke, Sam Rockwell, Samuel L. Jackson, Scarlett Johansson, Garry Shandling, John Slattery, Kate Mara, Clark Gregg and Olivia Munn.
ASTEROIDS
According to the Hollywood Reporter, Universal has won a four-studio bidding war to pick up the film rights to the classic Atari video game ASTEROIDS. Matthew Lopez is set to write the script for the feature adaptation, which will be produced by Lorenzo di Bonaventura. In ASTEROIDS, initially released as an arcade game in 1979, a player controlled a triangular space ship in an asteroid field. Universal is also developing movies based on Hasbro board game properties such as "Battleship," "Candyland," "Ouija," "Monopoly" and "Clue."
AVATAR AND SAN DIEGO COMIC-CON
Comic-Con has revealed this new banner for James Cameron's Avatar that is already up in San Diego. Comic-Con is taking place July 22-26 and the full programming schedule will be revealed starting next week.
Opening December 18 in conventional 3D theaters and IMAX 3D, Avatar stars Sam Worthington, Zoe Saldana, Sigourney Weaver, Michelle Rodriguez, Giovanni Ribisi, Joel David Moore, CCH Pounder, Peter Mensah, Laz Alonso, Wes Studi, Stephen Lang and Matt Gerald.
The film tells the story of an ex-Marine, thrust unwillingly into an effort to settle and exploit an exotic planet rich in bio-diversity, who eventually crosses over to lead the indigenous race in a battle for survival.
SCI FI AND COMIC-CON
Speaking of the San Diego Comic Con, Sci Fi has revealed the schedule of events they have planned, along with a list of stars and creataors that will be attending. Go to http://www.movieweb.com/news/NEbKqeeemUDQej for the entire listing, starting STARGATE UNIVERSE on Friday, July 24.
4THE OF JULY
Hope you all enjoy this 4th of July holiday -- either with a family picnic or fireworks this evening (even if they are on the TV). I love the festivities from Boston -- the cannons for the 1812 Overture do it for me every time! Most of all, be safe.
SCIENCE FICTION NEWS STORIES:
News from this week and the last couple of months has been moved to the News Archive Page. Check it out to catch up on all that has been going on in the world of science fiction.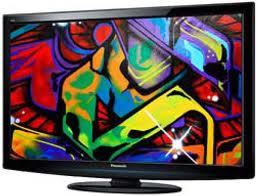 8:00pm on BBC America
Primeval(First Aired: May 27, 2009)
Some cute burrowing creatures nearly cause a disaster at the hospital; Helen and her army of Cleaner Replicas attack the ARC.
8:00pm on NBC
Kings - Episode: Chapter One (NEW)
King Silas sends David on a mission to recover a national treasure; Jack and Katrina's (Leslie Bibb) engagement gets attention.
9:00pm on BBC America
Primeval(First Aired: June 03, 2009)
The team battles to save the crew of a 747 aircraft from a Giganotosaurus.
9:00pm on ABC
Castle - Episode: Hedge Fund Homeboys (First Aired: March 23, 2009)
Castle and Beckett uncover a story of betrayal and obsession when they investigate the death of a teenage boy.
9:00pm on CBS
Harper's Island - Episode: Whap (First Aired: April 09, 2009)
Seven years after her mother and five others were murdered on Harper's Island, Abby Mills returns for the wedding of her best friend, but a week of celebration turns to a fight for survival as people start dying.
10:00pm on ABC
Eli Stone - Episode: Tailspin (NEW)
Eli and Jordan fight for hundreds of employees who've been laid off; Eli has visions of his father on a plane.
BABYLON PODCAST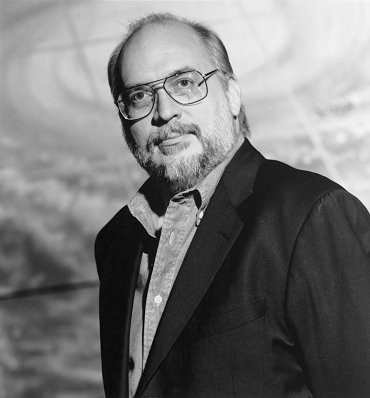 Welcome to Show #162!

Never Surrender Dreams.

And now, we bring you Part 2 of The JMS Interview!

In this hour, JMS talks more with Tim and Summer about the development of Babylon 5 and the pros and cons of continuing or expanding the series, the real reason for putting his foot down on "big budget or nothing", the broader realities of the hammer lock of Warner Bros has on any future "expanded universe" properties, the personal influences on his writing, and related reflections on family, both born and made, and last but not least, the ever-changing relationships with the fans, both in cyberspace and on the convention circuits.

Second Life Info: FarPoint Media's Second Life space is now part of the village that encompasses Third Life Books. You can find the village at http://slurl.com/secondlife/beraudes/203/151/49.

Babylon 5 Information Gathering: If you know of a dead or abandoned B5 related website that may be in need of a new home, let Summer know! Maybe we can mirror it here or house it on a sister site.

Visit Deep Geeking, and if you want to contribute a geeking essay, send an email to Summer.

To catch up on all the Babylon 5 podcasts, go to http://www.babylonpodcast.com.
JMS AND LENSMAN
A number of news sources have picked up on the JMS interview on the Babylon Podcast this week. Everyone, along with Tim Callender, is excited at the prospect of a LENSMAN movie with JMS writing the adaptation.

Based on a series of sci-fi stories by Edward Elmer "Doc" Smith (1890 - 1965), LENSMAN will follow a struggle between two powerful races that visited our universe billions of years ago from outside of our time-space continuum. One came to rule the emerging life in our universe and the other attempting to protect it.

Here is an excerpt from SciFi Scoop:

A breeding program is instigated upon multiple planets (including Earth) by those trying to protect the universe. In time, a number of beings from these programs are selected to become guardians of the universe. In what might be paralleled (in concept at least) to the Green Lantern, these chosen few wear a 'lens' , a life-force power created by an elder race of our universe that gives the wearer a variety of super abilities. This group becomes a type of galactic police force, entrusted with the task of battling to save, well, everything.

It is no exaggeration to say that Smith's stories are so epic they are difficult to summarise without going into great length and that my summary above hardly does the story justice at all. In any case, suffice it to say that the film offers nothing short of mega-potential and may be a film of such grand scale that, even in consideration of James Cameron's upcoming Avatar, has the potential to be one of the biggest sci-fi films of all time.

A reader sent me this link - for those not familiar with the series. http://www.librarything.com/series/Lensman:%20Chronological%20order
BABYLON 5 BOOK SERIES - ASKED & ANSWERED SERIES
New release dates have been announced for the remaining volumes of the Asked & Answered series.

OFFICIAL RELEASE SCHEDULE
Part 1: Now available at B5books.com
Part 2: July 16
Part 3: August 12
Part 4: September 16
Part 5: October 14

All remaining books will debut at $10 off the first seven days of release.

Go to http://www.cafepress.com/b5books for a list of the topics covered in Part One, a sample of some of the questions covered and a link to 12 sample pages.
DISCUSSION TOPIC - OLD MOVIES
Warner Bros. has opened up a wonderful movie archive -- with a ton of classics that are totally unknown treasures to most people. Got me to thinking about old movies in general. What are your favorite old movies -- not just from science fiction genre, but any that really are #1 and #2 for you -- movies that you can watch over and over again.
I grew up in an era of wonderful action flicks -- and I still love them. THEY DIED WITH THEIR BOOTS ON will be on ENCORE channel, again this month. I love Erol Flynn and while this one doesn't rank up there with ROBIN HOOD, it is one you can sit through regardless of the length. How about you? Let's hear what your favorites are.

Send in your comments to sgbruckner@aol.com. I'll post your selections our discussion page for all readers to share. I'll post some of my comments in my blog -- see below.
KEEPING UP WITH CAST AND CREW
REBO AND ZOOTY
Ranger Anne passed along the following observation:
Former B5 guests Penn & Teller are in the seventh season of their Showtime series "Bulls***!" seen Thursday nights at 10pm ET. The series features the magicians debunking various unusual phenomena inculding the paranormal, sexual myths, creationism, astrology & self-help gurus. It combines interview and hidden camera segments with Penn & Teller's magic performances. Needless to say, "Bulls***!" is rated TV-MA for mature audiences only. It's certainly a far cry from Rebo & Zooty.

GARY COLE
Ranger Anne noted that Gary Cole (Captain Gideon from Crusade) is a guest on the Season 2 premiere of A&E's THE CLEANER. The episode is called "Hello America" and Gary's character is a national news anchor & spokesman for recovery. He claims to have been clean for years... but it's all a lie. William Banks (played by Benjamin Bratt) and his team of extreme interventionists have to discreetly help the anchorman get clean... for real. Whoopi Goldberg also guest stars in the episode.
"The Cleaner" is based on a true story about a former addict who leads a team of interventionists who use any means necessary to help others kick their addictions.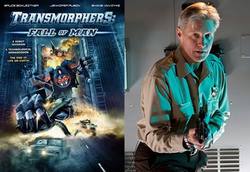 BRUCE BOXLEITNER
Bruce has a new movie -- TRANSMORPHERS 2: FALL OF MAN. To view a trailer, go to http://www.scifiscoop.com/news/the-asylums-transmorphers-2-fall-of-man-trailer/.
According to SciFiScoop, the movie has its straight-to-dvd release on June 30, timed to coincide with TRANSFORMERS: REVENGE OF THE FALLEN.
EFREM ZIMBALIST, JR.
Ranger Anne sent along a story about Babylon 5 guest star Efrem Zimbalist, Jr. being honored by the FBI. The FBI series ran from 1965 to 1974 -- and I have to admit is one of the reasons I came to Washington, DC following graduation. Go to http://news.yahoo.com/s/ap/20090608/ap_on_en_tv/us_zimbalist_fbi to read about the FBI recognizing his contribution by naming him an honorary special agent.
Babylon 5 fans will remember Mr. Zimbalist as billionaire William Edgars.
ISN BLOG
I have just created ISN News Blog at http://isnnews.blogspot.com. This is an experiment for me -- and I hope you'll join me by entering news you have to share. I'll put in stuff that I think is interesting for others to read about and we'll see how it goes. Join me.




While Andreas Katsulas (G'Kar), Rick (Biggs) and Tim (Choate) are no longer with us, we will not forget their wonderful personalities and talent -- as well as their significant contributions to the BABYLON 5 universe. Be sure to visit In Memory Of for more information about memorial efforts. Until we met again, in a place where no shadows fall.
BABYLON 5 BIRTHDAYS
Jerry Doyle - July 16
J. Michael Straczynski - July 17
David Warner - July 29

Have I missed anyone? If you know the birthday of someone connected with Babylon 5, pass the information along. We want to include everyone in our Happy Birthday Wishes.
GREEN LANTERN: FIRST FLIGHT
From June 30 - August 11, 2009, Green Lantern Fans Can Enter to Win a PlayStation 3, 40" LCD HDTV, a Copy of Green Lantern: First Flight on Blu-ray and Much More

To promote the Blu-ray and DVD release of "Green Lantern: First Flight" on July 28, a sweepstakes has been created to get fans involved and give them a chance to win cool prizes. Green Lantern fans can enter the sweepstakes and learn more about the fifth entry in the popular DVD series of DC Universe Animated Originals through a Facebook Power Ring widget.

Once the Facebook Power Ring Widget has been added to a fan's page, they can "recharge their ring" continuously to keep it powered to 100% and automatically submit additional entries in the sweepstakes. Additional features of the widget include a Personality Quiz, Green Lantern IQ Test, Video, News and Updates, Downloads and Links.
Check it out now at http://apps.facebook.com/powerring/.
WARNER ARCHIVE - JUNE RELEASES
The Warner Archive Collection (www.WarnerArchive.com) continues to be one of the best sources of old titles released on DVD.
The latest roster of dinematic rarities from the Warner Archive Collection includes four MGM classics showcasing the irresistible charms of the legendary Marie Dressler, and seven silent rarities from the studio vault that are now available on DVD.
Thanks to special restoration efforts, several silent gems have once again been combined with their original Vitaphone music scores for their DVD debut via the Warner Archive Collection. This collection of Warner silents will surely be a must-have for serious fans of silent film, and includes THE BETTER OLE, THE DIVINE LADY, THE FIRST AUTO, OLD SAN FRANCISCO, as well as the John Barrymore melodrama WHEN A MAN LOVES.
Go to www.warnerarchive.com for more information on this wonderful resource for old films.
NEW ANIMATIONS
Artist Tye Bourdony has sent along links to some of his latest satires -- and they are animated. Tye has brought us many satires in the past. Be sure to visit his site:
Oompa: http://www.youtube.com/watch?v=ed1CT77CPMM
Geico: http://www.youtube.com/watch?v=rsdx-UCHGhA
Rorschach: http://www.youtube.com/watch?v=racbmLCcpko&feature=channel_page.

For more of these fabulous cartoons, go to http://cartoons.sev.com.au/Sev-Space/Sevylon-5/.
HAWTHORNE SALUTES NURSE HEROES
Last night was the premiere of a new show on TNT - HAWTHORNE. Jada Pinkett Smith (The Women, The Matrix trilogy) is the latest talented actress to join TNT's line-up of strong, complex female characters, following in the footsteps of Kyra Sedgwick on The Closer and Holly Hunter of Saving Grace. This summer, Pinkett Smith executive- produces and stars in HAWTHORNE, a character-driven drama series about a nurse who is a true everyday hero. HAWTHORNE premieres Tuesday, June 16, at 9 p.m. (ET/PT).
Pinkett Smith plays Christina Hawthorne, a compassionate and headstrong Chief Nursing Officer heading up a group of dedicated nurses at Richmond Trinity Hospital who spend long days and nights on the hospital's front lines. Hawthorne is the kind of nurse you want on your side when you or someone you love is in the hospital. She is the kind of nurse who fights for her patients and doesn't let them slip through the cracks. When necessary, she takes on doctors and administrators who are overworked, distracted or just unable to see the human being behind the hospital chart.

Go to http://www.tnt.tv/series/hawthorne/display/?contentId=47714 for more information about this series -- and to salute one of your nurse heroes.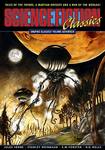 CLASSIC SCIENCE FICTION IN GRAPHIC NOVEL
Eureka Productions is pleased to announce the publication of SCIENCE FICTION CLASSICS: Graphic Classics Volume Seventeen. This is the first full-color volume in the GRAPHIC CLASSICS® series of comics adaptations of great literature.
SCIENCE FICTION CLASSICS presents comics adaptations of stories from the original creators of science fiction including "The War of the Worlds" by H.G. Wells and "A Martian Odyssey" by Stanley G. Weinbaum. Also featured are "In the Year 2889" a rare short story by Jules Verne, and "The Disintegration Machine", starring Arthur Conan Doyle's Professor Challenger. Plus E.M. Forster's only SF tale, the poignant "The Machine Stops", and shorts by Lord Dunsany and Hans Christian Anderson.
GRAPHIC CLASSICS are available in bookstores, comics shops, or direct from the publisher at http://www.graphicclassics.com.
SUGGESTED READING
TOTAL SCI-FI NEWSLETTER
If you are like me, it is hard to keep up on what's new in the world of science fiction. Totalscifionline.com has launched its inaugural weekly newsletter today. Pop over and sign up!
TITAN MAGAZINES
Titan has updated their website to include all of their wonderful magazines. Go to http://mailing.titanmagazines.com/mailing to sign up for their latest information.
SCIENCE FICTION TELEVISION SERIES, 1990-2004
by Frank Garcia and Mark Phillips

Frank Garcia was interviewed a few weeks ago on the BABYLON PODCAST. He talked about his new book and here's a review http://www.sfcrowsnest.com/articles/books/2009/nz13743.php

This book is the ultimate for a science fiction fan. It provides a wealth of information about series -- and many little known facts gathered through interviews and extensive research.

TERMINATOR SALVATION: THE MACHINIMA SERIES
EXPLODES ONLINE AS THE FIRST LONG FORM DRAMATIC MACHINIMA PRODUCTION
* Created by The Halcyon Company and Warner Premiere
* The First Long Form Dramatic Machinima Series Produced By A Major Studio
* Creators Use "Terminator Salvation" Videogame to Create Filmed Entertainment
* An Original Series Starring Moon Bloodgood as "Blair Williams"
* Produced and Overall Creative Direction Provided by The Halcyon Company and the Film's Director McG
* First Episode Now Available on iTunes and other Digital Distributors

Burbank, Calif., May 19, 2009 - Halcyon Games, a division of The Halcyon Company along with Warner Premiere and Warner Bros. Digital Distribution today announced the first full length Machinima series titled "Terminator Salvation: The Machinima Series." Produced in association with McG, director of "Terminator Salvation," and Machinima Inc., this six part series utilizes real time computer animation generated from the "Terminator Salvation" video game and is set against an original story written by Andy Shapiro and directed by Tor Helmstein. Fans follow "Blair Williams" (voiced by Moon Bloodgood) on an action-packed journey that reveals the genesis of Blair William's involvement with John Connor's resistance unit two and a half years before the movie begins.

"Terminator Salvation: The Machinima Series" is now available on iTunes (http://tinyurl.com/TerminatorMachinimaOniTunes), Amazon Video on Demand (http://tinyurl.com/TerminatorMachinimaOnAmazonVOD), Xbox Live and the Sony PlayStation Network. The cost per episode is $2.99 for HD and $1.99 for SD (where available). Fans can also sign up for a season pass and automatically receive future episodes every week for $14.99 in HD or $9.99 in SD (where available).
MORE FROM WARNER BROS. DIGITAL
HE'S JUST NOT THAT INTO YOU
Available On Demand and iTunes

The box office hit HE'S JUST NOT THAT INTO YOU arrives today (June 2) for Download (on iTunes), On Demand (via cable and satellite) and on Blu-ray/DVD. Synopsis:
He loves me, he loves me not...find out when He's Just Not That Into You is based on the wildly popular bestseller from Sex and the City scribes Greg Behrendt and Liz Tuccillo, He's Just Not That Into You tells the stories of a group of interconnected, Baltimore-based twenty- and thirty-somethings as they navigate their various relationships.

Here's the link to the official HE'S JUST NOT THAT INTO YOU storefront on iTunes. http://click.linksynergy.com/fs-bin/stat?id=If/6vWDVyVQ&offerid=146261&type=3&subid=0&tmpid= 1826&RD_PARM1=http%253A%252F%252Fitunes.apple.com%252FWebObjects%252FMZStore.woa%252Fwa%252 FviewMovie%253Fid%253D305114504%2526s%253D143441%2526uo%253D6%2526partner.

REVIEW
I had a chance to watch this DVD over the weekend. It was awesome. I am a real Tarzan fan and have watched all the various iterations in the character -- from Bruce Bennett to Christopher Lambert (I think that was the last one). Anyway, some of them have been just awful, but some have been delightful surprises. I faithfully watched Ron Ely when there was a weekly Tarzan TV series. I think my favorite is Johnny Weismuller, but Lex Barker made a marvelous Tarzan, very believable. Perhaps I like to strong, silent type, but Lex Barker was what I always thought the character should be -- strong, honest, very loyal tothose he loved. I love the simple storyline of TARZAN'S PERIL. George McReady is terrific as bad guy Radicheck; Virginia Huston isn't a bad Jane (although no one can beat Maureen O'Sullivan). Made in 1951, it has some marvelous wildlife footage that will entertain and astonish you. Can you imagine what it took to capture that footage back then?
This film has been wonderfully restored. I watched it on a big screen TV and it was awesome. Made me love the Tarzan saga all over again. This is truly something you'll want to add to your collection to watch with your children.
WBSHOP.COM GRAND OPENING
The all-new www.WBshop.com is now open featuring the largest collection of Warner Bros products including WATCHMEN exclusive collections. During the Grand Opening receive 20% Off and Free Shipping on all orders including Blu-ray, Toys, Apparel and more.

Be sure to check out all the BABYLON 5 and CRUSADE items. Each episode is sold separately for $1.95. It is a great way to get your favorite episode without having to spend a lot of money.
You will also find DOCTOR WHO, RED DWARF, SUPERNATURAL, V and many other TV science fiction favorites. Check out the lithographs, calendars, stationery, toys and photo collections too.



PLANET EARTH
I have been a HUGE fan of the PLANET EARTH series from BBC. It is an absolutely amazing set of DVDs that feature a planet we all know -- and I hope LOVE!!!
Below is a widget the WB created for the acclaimed BBC miniseries PLANET EARTH to celebrate Earth Day! It offers free downloads, music from the series, as well as photos and video content.
This Earth Day, show your love for Planet Earth –The record-breaking miniseries that inspired the motion picture Earth – with BBC Video's Planet Earth widget.
The recipient of four Emmy Awards including Outstanding Nonfiction Series, PLANET EARTH was filmed in high-definition over five years by 71 camera people, in 62 countries across every continent. Utilizing state-of-the-art filming techniques and technologies - ranging from revolutionary aerial lens stabilization and flash strobe-systems to ultra high-speed cameras - the most expensive factual series ever created by the BBC lovingly captures our planet's best-loved, wildest and most elusive creatures in intimate moments and rare action.
Now you can showcase this amazing content and share it with your friends too. Spread the message of Earth Day with BBC Video's Planet Earth widget. Loaded with music from the film, free wallpapers, photos and unbelievable footage of Earth's plants and creatures, there is no better way to remind people to conserve and protect our natural resources.
PEANUTS 1960s COLLECTION
Release Date: July 7, 2009

Peanuts lovers rejoice. You now have only one DVD to buy to get all the most popular Peanuts TV specials. The PEANUTS 1960s COLLECTION willshowcase all six heartwarming TV specials in a two-disc set, as well as all-new enhanced content. These specials aired between 1965 and 1969, several earning Emmy Award nominations or wins. This is the first time all six specials are available to consumers in one set. Two of the specials, HE'S YOUR DOG, CHARLIE BROWN and IT WAS A SHORT SUMMER, CHARLIE BROWN make their DVD debut. All six specials have been re-mastered for beautiful picture and sound quality. Here is a list of all the specials included:
A Charlie Brown Christmas (1965)
Charlie Brown's All-Stars (1966)
It's the Great Pumpkin, Charlie Brown (1966)
You're in Love, Charlie Brown (1967)
He's Your Dog, Charlie Brown (1968)
It was a Short Summer, Charlie Brown (1969)

DVD Special Features include:
The Maestro of Menlo Park - Profiling Composer Vince Guaraldi - This short documentary film provides a glimpse into jazz musician Vince Guaraldi's life, and how his music was so much more than just the theme to Peanuts.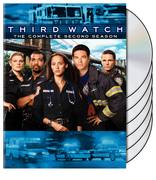 THIRD WATCH: THE COMPLETE SECOND SEASON
Release Date: July 7, 2009
The real heroes that keep New York City and its residents safe are back for their sophomore season. Working the 3-11 p.m. shift (known as the "third watch"), these ordinary people perform extraordinary feats of bravery on a daily basis. Featuring an all-star cast including Bobby Cannavale, Eddie Cibrian, Michael Beach, and Kim Raver, Third Watch portrays the best - and sometimes the worst - of "the city's finest." Nine years after the second season's TV debut, Warner Home Video is releasing the highly anticipated Third Watch: The Complete Second Season DVD on July 7, 2009.
Created by John Wells (ER, The West Wing) and Edward Allen Bernero (Criminal Minds), THIRD WATCH: THE COMPLETE SECOND SEASON is an Emmy® and Peabody® Award winning series that follows professional rescuers and first responders as they take on crime, medical emergencies, and blazing buildings in the largest city in America. Police, firefighters and paramedics all work together as the show explores the intricacies of their relationships on the streets, in the station, and back at home. Episodes include situations ranging from dangerous (tracking a sniper who targets cops) to playful (a football match between fire departments), to the mundane (a frequent 911 dialer). These heroes risk their lives every day so we can sleep soundly, knowing that we're protected by the "third watch."
"THIRD WATCH: THE COMPLETE SECOND SEASON contains 22 action-packed episodes that focus on the unsung heroes of New York City," said Rosemary Markson, WHV Vice President, TV & Special Interest Marketing. "After the recent event on the Hudson, the world is increasingly fascinated by these first responders, and Warner Home Video is proud to present the second season on DVD."
INKHEART
Release date: June 23, 2009
Official website: http://www.inkheartmovie.com

Synopsis:
When Mo Folchart reads a story, the characters leap off the page. Literally. And that's a problem. Mo must somehow use his special powers to send the interlopers back to their world and save ours. If ever a task was easier read than done, this is it. Mo and his daughter Meggie, aided by friends real and fictional, plunge into a thrilling quest that pits them against diabolical villains, fantastic beasts and dangers at every turn. Brendan Fraser (The Mummy films, Journey to the Center of the Earth) leads a splendid cast (including Academy Award winners* Helen Mirren and Jim Broadbent) in an all-fun, all-family film of Cornelia Funke's bestseller. Follow Mo and Meggie into adventure more exciting than any ever read. Because it's adventure they're going to live!

Video Clips:
STORY YOU'VE BEEN WAITING TO HEAR EPK 1:13
Windows:
http://raincloud.warnerbros.com/wbol/us/whv/med/inkheart/clips/idepk_storyyouvebeenwaitingtohear_300.asx
Quicktime:
http://raincloud.warnerbros.com/wbol/us/whv/med/inkheart/clips/idepk_storyyouvebeenwaitingtohear_qt_300.mov

THE MIGHTY STORM EPK 1:14
Windows:
http://raincloud.warnerbros.com/wbol/us/whv/med/inkheart/clips/idepk_themightystorm_300.asx
Quicktime:
http://raincloud.warnerbros.com/wbol/us/whv/med/inkheart/clips/idepk_themightystorm_qt_300.mov

REVIEW:
Looking for a good film for "family night"? Here's a suggestion for you. There is enough action and suspense for everyone -- and a good tale as well. Follow Mo and his daughter Meggie in their quest to free Mo's wife. The special effects are good -- but the acting is first-rate. Helen Mirren is wonderful as Elinor, an elderly aunt who is obsessed with possessing books. Brendan Fraser (Mo) and Paul Bettany (Dustfinger)are marvelous and Eliza Hope Bennett is perfect as Meggie.
If you read to your children -- or enjoy reading stories to others -- this is a story for you. This what would happen if the characters in your latest book came alive -- not just in your imagination!
FRIDAY THE 13TH - KILLER CUT
Get ready to re-live the horror when Friday the 13th the extended Killer Cut with even more suspense, wild times, and more of the infamous killer Jason Voorhees arrives on iTunes, Playstation Store and Amazon Video On Demand.
$43 Million Opening Weekend Shatters Box Office Records. From the producers of The Texas Chainsaw Massacre, comes a chilling reimagining of the classic horror film.
Searching for his missing sister, Clay Miller heads to the eerie woods of legendary Crystal Lake, where he stumbles on the creaky remains of rotting old cabins behind moss-covered trees. And that's not all. Against the advice from locals, Clay pursues what few leads he has with the help of Jenna and a group of college kids who are up for a getaway weekend. But little do they know, they've entered the domain of one of the most terrifying specters in American film history--the infamous killer who haunts Crystal Lake, armed with a razor-sharp machete...Jason Voorhees.
Friday the 13th - Killer Cut is available to own now on iTunes, Playstation Store and Amazon Video On Demand
Video Clip:
Windows:
http://raincloud.warnerbros.com/wbol/us/whv/med/fridaythe13th/2009/clips/ft13th_ft_campfire_300.asx
Quicktime:
http://raincloud.warnerbros.com/wbol/us/whv/med/fridaythe13th/2009/clips/ft13th_ft_campfire_300.asx
EVERWOOD SEASON 2
Release date: June 16, 2009

BURBANK, CA (April 6, 2009) - One of television's most beloved and touching dramas is back when Everwood: The Complete Second Season comes to DVD June 16, 2009 from Warner Home Video. The Emmy® nominated series created by Greg Berlanti (Brothers & Sisters, Dirty Sexy Money) stars Treat Williams, Gregory Smith and Vivien Cardone as a family building a new life in Everwood while tackling difficult real-life issues such as grief, drugs, unplanned pregnancy and relationships. The long-awaited six-disc collector's set of this critically acclaimed family drama includes all 22 episodes from the second season, along with almost 40 minutes of never-before-seen unaired scenes.
TOM AND JERRY GREATEST CHASES VOLUME 2
Release Date: June 16, 2009

It's off to the races with more of a great team's greatest!

It's a well-known fact: cats chase mice. And it's also well known that nobody aces the art of the animated chase than Tom and Jerry. This fast-paced collection serves up 14 more of their funniest faceoffs that the whole family will love. Tom throws a tantrum when a girl dresses him as a baby in Sufferin' Cats. Jerry can't stop laughing... but he gets into some Academy AwardÒ-winning* Mouse Trouble when Tom tries every trick from the book How to Trap a Mouse. Jerry's cat problem disappears in The Invisible Mouse after he falls into a bottle of invisible ink. How to catch dinner while not making a sound – one that can wake up bulldog Spike – is Tom's touchy dilemma in the OscarÒ winner* Quiet Please! Whosever side you're on, you're the winner when you join the pursuit of these timeless cartoon.
TOM AND JERRY CHUCK JONES COLLECTION
Release date: June 23, 2009

Masters of the chase: Tom, Jerry…and Chuck.
34 hilarious animated shorts lovingly remastered!
The classic cartoon chase involving forever frustrated feline Tom and mightily mobile mouse Jerry got spun in new and deliciously inventive ways when animation legend Chuck Jones set up shop at the team's home studio and produced the 34 wonderful shorts in this Deluxe 2-Disc Collection. Tom got furrier cheeks and thicker eyebrows. Jerry got larger eyes and ears and a more sweet-natured expression. But Jones and his collaborators put them through their hilarious misadventures with renewed personality and style and also cleverly parodied pop culture as well. The result – now viewable in widescreen format for the first time in decades as originally shown in theatres – is a meeting of animation icons that's endlessly entertaining.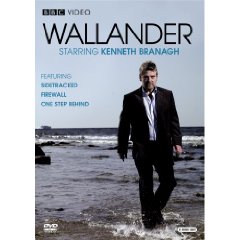 WALLENDER: Sidetracked/Firewall/One Step Behind
Release date: June 2, 2009

Product Description
Kenneth Branagh plays Swedish detective Kurt Wallander in three new crime dramas based on the best-selling books by Henning Mankell, an international publishing phenomenon with over 25 million copies sold worldwide. Sidetracked, Firewall, and One Step Behind follow Inspector Kurt Wallander - a disillusioned everyman - as he struggles against a rising tide of violence in the seemingly sleepy backwaters in and around Ystad in beautiful southern Sweden. Baffling crimes and apparently motiveless murders lead to surprising and shocking discoveries in these Swedish noir thrillers.

REVIEW
This is a wonderful BBC series starrring Kenneth Branagh as Kurt Wallender. These three 90-minute episodes are wonderfully written and acted. They present both a good police drama and provide you with a very human police detective not only trying to solve a very baffling case, but dealing with a number of emotional issues at home. Kenneth Branagh is awesome in this role and David Warner is absolutely memorable as his father -- suffering from alzheimer's. Here's a clip to give you a flavor of the show by Kenneth Branagh.
http://www.amazon.com/gp/mpd/permalink/m2LC8C71LPA2A6.
I would recommend this DVD to everyone who enjoys CSI and NCIS. It has that flavor to it, but is more personal than either of the two US shows, giving Branagh more meat to sink his acting teeth into.
THE MENTALIST - SEASON ONE
Release Date: September 22, 2009

THE MENTALIST: The Complete First Season will be released on DVD on September 22. This six-disc set will contain all 23 episodes of this first season and the set will be priced at $59.98 SRP. The series stars Simon Baker as celebrity psychic Patrick Jane.

The series is described below:
"A mentalist is a master manipulator of thought and behavior." The mentalist is Patrick Jane (Simon Baker in an acclaimed performance), a celebrity psychic whose wife and child are viciously murdered by an elusive serial killer called Red John. Devastated, Patrick admits his paranormal act is fake, renounces his earlier life and uses his astonishing skills of observation and analysis - talents that made him appear psychically gifted - to bring killers to justice. At crime scenes across California, Patrick now helps an elite team of detectives break their toughest cases. But no matter how many criminals he catches, Patrick never forgets his central goal: Find Red John. And bring him down.
THE JETSONS: SEASON TWO, VOL. 1
Release date: June 3, 2009

The first 21 Episodes from 1985's `Season Two,' have been collected in this three-disc boxed set from Warner Home Video. Jetsons-Season 2 V01.
In addition, a special featurette, `Jetsons: Return to the Future,' is also included that focuses on the evolution of the series. Among those interviewed is animation expert Mark Evanier.
The 21 episodes in this DVD boxed set from `Season Two' are: Elroy Meets Orbitty; Rosie Come Home; Solar Snoops; Judy's Birthday Surprise; Super George; Family Fallout; S.M.A.S.H.; The Mirrormorph; Mother's Day for Rosie; Jetsons' Millions; Fugitive Fleas; Rip-Off Rosie; Far-Out Father; Astro's Big Moment; The Cosmic Courtship of George and Jane; Fantasy Planet; S'no Relative; Instant Replay; Haunted Halloween; Future Tense; and The Wrong Stuff.
Also includes a documentary featurette called, "The Jetsons Return to the Future," which looks at the various ways that the second season was updated for a new audience, as well as how it distinguished itself from its predecessor. Interviews include animation historians, cast, crew and others.
FRINGE
Release date: September 8, 2009

"FRINGE: THE COMPLETE FIRST SEASON features 20 episodes of the most exciting new show on television, including over six hours of never-before-seen bonus features and collectible lenticular packaging," said Rosemary Markson, WHV Vice President, TV and Special Interest Marketing. "Warner Home Video is ecstatic to release this much- anticipated science-fiction hit on DVD and Blu-Ray."

DVD Special Features Include:
Evolution: The Genesis of Fringe featurette - The creators of the show discuss how the series unfolded and the qualities that make it so unique
Behind the Real Science of Fringe featurette - From teleportation to re-animation, Fringe incorporates recent discoveries in science. Consulting experts and scientists who are the authorities in their field address the areas of science which are the inspiration for the show.
A Massive Undertaking: The Making of Fringe (on select episodes) - An in-depth exploration of how select episodes came to be made: from the frozen far reaches of shooting the pilot in Toronto, to the weekly challenges of bringing episodes to air
The Casting of Fringe- The story, as told by producers and cast, of how Anna Torv, Joshua Jackson, John Noble and others came to be cast in the series.
Fringe Visual Effects featurette - Goes deep into the creation of the shared dream state with some of the biggest VFX shots of the show.
Dissected Files: Unaired Scenes
Unusual Side Effects: Gag Reel
Deciphering the Scene
Roberto Orci Production Diary
Gene the Cow montage
Three Full-Length Commentaries from writers/producers, including J.J. Abrams, Roberto Orci, Alex Kurtman, J.R. Orci, David Goodman, Bryan Burk, Akiva Goldsman and Jeff Pinkner

I love this show and have enjoyed all the episodes in this first season. I am anxiously awaiting season two and SO happy that the DVD will be out with all those wonderful extras listed above -- and more.
STARGATE ATLANTIS - SEASON 5
Release date: June 30, 2009

Stargate Atlantis: Season Five will be released on DVD on June 30. This five disc set will contain all 20 episodes of this final season and the set will be priced at $49.98 SRP. The series stars Robert Picardo, Joe Flanigan and Jason Momoa along with appearances from Amanda Tapping, Michael Shanks and Paul McGillion.

In this action-packed fifth season, sparks fly when Woolsey becomes the new leader of the Atlantis team. Meanwhile, McKay faces difficult personal challenges; Teyla must balance her roles as mother and warrior; Ronan's past returns with a vengeance, and Keller finds peril, then help, from an unlikely source. A provisional relationship with the Wraith takes a shocking turn and new adversaries test the team's courage and resolve like never before.
NEW FAMILY DVDS
Looking for movies you can watch with your children? I have moved many of the family-oriented DVDs to a Family DVDs page. Here you will find wonderful DVDs you can enjoy with your entire family -- no matter the age. You will find background information about the DVD, but there are clips as well from Warner Bros. Enjoy!

For more information on other DVDs that have just been released and reviewed, go to New DVDs



DOCTOR WHO
In shops: July 2009

At long last Doctor Who is an ongoing monthly series! Tony Lee (Doctor Who: The Forgotten), kicks off the time/space-faring series with the two-part "Silver Scream." In chapter one, the Doctor travels to 1920s Hollywood where he befriends Charlie Chaplin and, of course, discovers an alien plot! Lee is joined by Al Davison (The Dreaming) on this first story arc. Covers by Paul Grist and Davison.
BABYLON 5 MUSIC VIDEOS AND TRIBUTES
I found this message on the Babylon 5 moderated newsgroup this morning and just had to post it so that others might enjoy the marvelous music videos created by John Hudgens.

+++++++++++++++++++++++++ As some of you may know, I was hired by Joe Straczynski back in the day to create Babylon 5 music videos for him to use at science fiction conventions, and later to promote the show to networks. Eight were produced over the run of the series, not including the memorial videos I did later for Rick Biggs and Andreas Katsulas.

For the longest time, the only way to see these was if Joe or I showed them at a convention, but now, after numerous requests from fans over the years, Joe has given me permission me to post these online.

Danger Zone: http://www.youtube.com/watch?v=xYNG0ow0G0k

I Need a Hero: http://www.youtube.com/watch?v=PFo3Lau2Occ

Requiem: http://www.youtube.com/watch?v=X7ckXY6yiVQ

Nobody's Side: http://www.youtube.com/watch?v=Wk9LvldiOf0

Welcome to the Third Age: http://www.youtube.com/watch?v=YT5q_ltXiY0

Keep Yourself Alive: http://www.youtube.com/watch?v=t0lRtpWR5lo

The Phantom B5 Video: http://www.youtube.com/watch?v=uV4GMNjDdYc

Third Age 2K: http://www.youtube.com/watch?v=HqIyY0PWjbI

Richard Biggs memorial: http://www.youtube.com/watch?v=HyD4L8yNtsA

Andreas Katsulas memorial: http://www.youtube.com/watch?v=h2UQ2l9NPIg

- This is the extended version that I did for Andreas' widow ater the original cut was released on the net. It's never been seen online until now.

For those of you who've never seen these, I hope you enjoy them - and for those that have (and emailed me many times over the years about releasing them), I hope they're as good as you remember. Working with Joe on these videos was one of the highlights of my career, and I'll be forever grateful to him for the doors these have opened for me. I'm proud to have them on my resume.

John Hudgens
www.zteamproductions.com





July 2-5, 2009
FIESTA CON
City: Tempe, Arizona
Place: Tempe Mission Palms Resort and Hotel
BABYLON 5: THE ENDURING LEGACY: It's been over 15 years since Babylon 5 debuted. Our panel looks back at the series and how it has influenced the genre and looks ahead to what there might be in the future.
Fri 6-7p, Abbey South room. Summer Brooks (moderator), Lee Whiteside, Eytan Kollin
July 10-12, 2009
SHORE LEAVE
Place: Marriott's Hunt Valley Inn
City: Baltimore, Maryland
Guests: Jason Momoa, Rachel Luttrell, Robert Picardo, Ethan Phillips, Christopher Heyerdahl, Michael Welch, Kevin Soro, Jasika Nicole -- and many more
For more information, go to http://www.shore-leave.com/

July 10-12, 2009
TCON
Place: Sheraton Parkway North Toronto Hotel
City: Richmond Hill, Canada
Description: We have over 300 hours of programming including special media guest Q&A's, scientists, authors, discussion panels, anime & video, gaming, autographs & photo sessions, masquerade contest, dances and art displays. They host a charity auction that raises money for Gilda's Club of Greater Toronto -- and they have the 3rd Annual Constellation Awards.
For more information, go to TCON.

August 6-9, 2009
OFFICIAL STAR TREK CONVENTION
Place: Las Vegas Hilton Hotel, 3000 Paradise Rd.
Guests: Just about anyone you can think of that has been associated with the show
For more information, go to www.creationent.com.

August 27 - 29, 2009
Mid-Atlantic Nostalgia Convention
Place: The Clarion Hotel
City: Aberdeen, Maryland
Guests: Lee Meriwether (Star Trek guest, Time Tunnel, and Batman), Bob Hastings (McHale's Navy and The Munsters), James Best (Forbidden Planet and Dukes of Hazzard) and Celeste Holm (Academy Award winning actress) and more.
For more information, go to http://www.midatlanticnostalgiaconvention.com.
September 4-7, 2009
Dragon-Con
City: Atlanta, Georgia
B5 Guests: Stephen Furst, Tracey Scoggins, Bruce Boxleitner, Dwight Schultz
For more information, go to www.dragoncon.org
SPECIAL ANNOUNCEMENTS!
Creation Entertainment has a large number of conventions planned for the next several months. They include stars from STARGATE, ENTERPRISE, FARSCAPE, XENA, BATTLESTAR GALACTICA, etc. Check out their calendar to see if one will be in your neighborhood soon. Don't miss their Videos page as well. It is full of some priceless video from a number of conventions.
Be sure to visit the referenced sites to see if there have been changes in dates/guests attending. Visit our Convention Calendar for a full listing of upcoming conventions.
BACK ISSUES OF THE ZOCALO TODAY
The front page of the The Zocalo Today changes daily, so be sure to check the back issues to make sure that you haven't missed anything IMPORTANT! I don't want the front page getting too long so I shift information periodically into the archives. So if you aren't a regular visitor to The Zocalo Today, be sure to check out the back issues. Just use the button above!
---
Take care and I look forward to hearing from you.
Sandra Bruckner (sgbruckner@aol.com)
Editor/Publisher
ISN News: The Zocalo Today
http://www.isnnews.net
Copyright - SBruckner, 1999-2009