[an error occurred while processing this directive]

The Zocalo Today

Welcome and thank you for dropping by. Take your shoes off, get comfortable and stay a while. There is a LOT of information here and you won't want to miss any of it.

The Zocalo Today is an interactive newsletter, encouraging readers to join a discussion topic or to send along letters that can be shared with other readers.

The Zocalo Today is a newsletter for Babylon 5 and science fiction fans everywhere. It is as much YOUR newsletter as it is mine! I'm just pulling together things for you!

Join our discussion topic. It is just one way you can share with other Z readers. If you see Babylon 5 cast and crew in other roles, let us know. We enjoy convention reports, photos, etc. Don't miss our back issues. I hope this will become more than just a newsletter. It's a community of people that enjoy sharing their experiences and interests. Babylon 5 brought many of us together -- and it remains with us, despite the fact that is no longer in production. Don't be shy. Join us today!

If you have questions, drop me a line at sgbruckner@aol.com. If you would like to join the mailing list for our newsletter, send me a note and I'll include you on the list. Or you can use the subscription block at the left.

Again, WELCOME!
SATURDAY, AUGUST 1, 2009
BURN NOTICE
Fans of this show can rejoice to the marathon running today on the USA Network. Beginning at 10:00am and running to 11:00pm, you can watch this quirky drama. If you are unfamiliar with it, here's a description:
Michael Westen is steamed -- or, more precisely, burned. His career as a spy has been nipped in the covert bud since he received a ``burn notice,'' the spy's equivalent of a pink slip. Stuck in his hometown of Miami, Michael is determined to find out who did this to him and why, although that's not easy to do: With that burn notice attached to his name, he has been cut off from his usual contacts, and he also needs to fly under the radar of the spy network lest he tip off his secret enemy. It's a good thing, then, that he can rely on help from Fiona, his ex-girlfriend and IRA spy, and Sam, Michael's only close friend and a former spy himself. And, of course, there's Madeline, Michael's mom, a raging hypochondriac -- but probably not a spy. Probably. Series stars Jeffrey Donovan as Michael Weston; Bruce Campbell as Sam, Gabrielle Anwar as Fiona and Sharon Gless as Madeline Westen.
USA Network will air an extended sixty-second sneak peek for the new Quentin Tarantino feature film INGLOURIOUS BASTERDS during the BURN NOTICE season three summer finale on Thursday, August 6th between 9-10pm ET.
INGLOURIOUS BASTERDS, directed by Tarantino, opens in theatres Friday, August 21st starring Brad Pitt, Samuel L. Jackson, Diane Kruger and Mike Myers.
For more info, go to http://www.usanetwork.com/series/burnnotice.
DISTRICT 9
While Neill Blomkamp, the South African writer-director of the upcoming sci-fi drama DISTRICT 9, waits to see whether his movie will catch on with wider audiences in the same way it did with folks who saw footage from it at last week's San Diego Comic-Con, he is already thinking about returning to the film's universe for a sequel. "If this film is successful, if audiences want another, whatever, District 10, I would love to do it," Blomkamp said during a recent interview in Los Angeles. "It's a very personal film, and it's a universe and a place that I find incredibly creative. I'd love to go back to that universe."
The movie deals with the arrival of a million insectoid aliens, derisively called "Prawns," in a massive ship over Johannesburg, South Africa, and the uneasy coexistence between humans and aliens 28 years later who live in the grinding poverty and violence of a township-like camp. The action is set in motion by a low-level bureaucrat, played by newcomer Sharlto Copley, who heads an armed force that enters the slum, District 9, to make way for a forced relocation of the aliens. When things take an unexpected turn, Copley's Wikus van der Merwe finds his life turned upside down, and he is forced to question his assumptions and forge an uneasy alliance with an alien and his young son.
Blomkamp said that if audiences wanted something different from him, he was working on something else that would no doubt appeal to the same audience, even if the project went in a slightly different direction.
"I have another science fiction film now that I want to write for the rest of the year," Blomkamp said. "That I think may be the next one, and I'm incredibly into [it]. It's quite different, and it's a unique idea, but I'm very into it."
Describing the tone, he said it would feature a similar combination of grand ideas and great action set pieces: "It's similar," he said coyly. "I mean, it's a very different film, but it's a very similar genre, I suppose."
After more than 10 years of STARGATE adventures, creators of STARGATE UNIVERSE are challenged to make this series different.
The new show centers on the adventures of a group of military personnel and civilians who gate inadvertently to the Ancient starship Destiny during an attack. They find themselves stranded and must explore the Destiny to find a way home as it soars through the uncharted reaches of space.
At San Diego Comic-Con, co-creators Robert C. Cooper and Brad Wright promised a very different series. They promise a more character-based approach to stories.
"The universe is a bigger place," Cooper said during a group interview. "In order to not be restricted by the mythologies that have been established within each individual galaxy, the Milky Way and Pegasus, we took this show out into the universe, into the frontier of places we have never been to. Because we're constantly going forward, we can tell a story that's new every week. It doesn't have to be 'What are the Wraith doing this week? What are the Goa'uld doing this week? What is this character up to?' When we drop out of FTL [faster-than-light mode], who knows where we are? Who knows who we're going to meet? Just because we've encountered these aliens this week doesn't mean we're going to see them three episodes later."
While comparisons are being made to VOYAGER, Cooper suggests that SGU might be more in sync with the original concept of VOYAGER than to what the series ended up being.
"They kind of abandoned what they set out in Voyager," Wright said. "They had the conflict between the Maquis and the Starfleet personnel, and that was going to be like, 'Oh, they're going to go at each other.' Well, almost in episode one, Chakotay's her right-hand man, everything's fine, and that went away. They also got even more, I think, episodic than [Star Trek:] Deep Space Nine. It was kind of backwards. So we're not resetting to zero at all. We're not going to destroy a shuttlecraft and then have a new one next week. But, having said that, when you see the characters, when you see the milieu, the ship is so different, it's itself. It's its own show." STARGATE UNIVERSE premieres Oct. 2 at 10 p.m. on Syfy.
SCIENCE FICTION NEWS STORIES:
News from yesterday and the last couple of months can be found in the News Archive. Check it out to catch up on all that has been going on in the world of science fiction.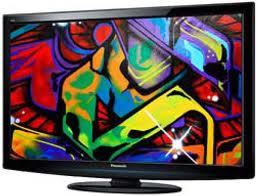 8:00pm on BBC America
Being Human(First Aired: July 25, 2009)
A vampire, a werewolf and a ghost are young roommates trying to live normal lives despite their afflictions.
8:00pm on FX
The Punisher(2004)
An FBI agent becomes a gun-toting vigilante after a crooked businessman orders hit men to murder his family. Based on the comic book. Thomas Jane, John Travolta, Will Patton, Roy Scheider, Laura Harring
8:00pm on TNT
Men in Black(1997)
A veteran agent and a rookie protect mankind from dangerous extraterrestrials roaming the Earth. Tommy Lee Jones, Will Smith, Linda Fiorentino, Vincent D'Onofrio, Rip Torn
9:00pm on BBC America
Being Human - NEW
Another werewolf befriends George and begins to take him under his wing.
9:00pm on Syfy
Dragonquest(2009)
A young hero must awaken a dragon to battle a legendary creature summoned by a warlord. Marc Singer, Brian Thompson, Jason Connery, Daniel Bonjour, Mark Atkins
ASKED & ANSWERED: PART 2
Part 2 (pages 387-778) includes more than 800 missives grouped into the following topics:

FAN INTERACTION
FIVE YEAR ARC
How the arc was structured, what the cast and crew really knew about where the characters and story were headed, specifically what JMS had mapped out and to what level of detail, who had seen the entire series outline (and who hadn't), which actor knew the most about the entire arc, why he wouldn't leak a fake 5 year arc, what would happen if anything happened to him during the series run, why he wrote the arc so that the fans could never know for sure what was going to happen next, how he wrote the show so fans would not be lost if they missed an episode, what one question he intended not to answer at the end of the 5 year arc, why he structured the show as a novel, how he balanced the characters over the 5 year run, why Babylon 5 was a 5 year story and why he could never extend it (even if he wanted to), what he meant by "accelerating the arc," how he compensated for cast changes, how the long wait to sell the show to the networks benefited the arc, specifics about how he adjusted the arc on the chance the show was canceled after the fourth season, how he wrote the arc so that nuances would surface for fans watching the series for a second, third or fourth time.

FUN WITH JMS
INFLUENCES - FILM, TV & MUSIC
INFLUENCES - HISTORY & LITERATURE
JMS ON JMS
JMS ON POLITICS
LAST DAYS & LEGACY OF BABYLON 5
JMS recalls how the industry reacted to Babylon 5's novel-for-television structure, why he never considers himself an SF "superstar", the aspects of B5 that he is most proud of, what it's like to be the guy who created B5, how he reacts to others' interpretations of the show, the lessons he learned producing B5, his feelings on the set the last day of shooting, the truth behind the "cast turmoil" over the ending of the show, his reaction whenever SF shows are compared to Babylon 5 and what has to happen for there to ever be more Babylon 5 on the screen.

MERCHANDISE OF BABYLON 5
MUSIC OF BABYLON 5
ONLINE EXPERIMENT
J. Michael Straczynski's interaction with fans in the online world is showcased in this section which focuses on the highs...and the lows of that ongoing conversation. With messages dating back to 1991, JMS addresses why he put himself in an Internet forum, his concerns about fans having too much information, his motivation for his exchanges with fandom, specifically how his online conversation with fans has been helpful to the writing process (and how it has not), the biggest benefit to his online presence, how he "waved" to the GEnie forums in the pilot, how he remained unaffected by what he read online, why fans couldn't post story ideas, what he really thinks of the online communities, his move to the moderated newsgroup, how he handles criticism, details of one of his worst experiences online and his thoughts at the 10 year mark of his online experiment.

PHYSICS & BABYLON 5
PLACES & PLANETS
PRODUCTION OF BABYLON 5
Harlan Ellison's involvement kicks off this package of posts along with how much material was edited out of each episode, what JMS cut that he wishes he could put back, how the editing process works and how it impacts what the fans see, the varied shots used by directors to tell the story, how JMS learned not be upset by production glitches, what he would go back and rework if he could, how the B5 production model differs from most other shows, how he and the team handled revisions, step-by-step what happened from script to screen, how JMS got the most value from the budget, why there wasn't a bathroom scene in the pilot, what he would have done if he had had $1 million more per show, how the crew expressed their "feedback" to JMS and his policy for how opinions about the show were to be expressed and how directors maintained his vision for the show.

Read the entire description of this book at http://www.cafepress.com/b5books. Be sure to order now and get the $10 off -- good through July 22 only.
BABYLON PODCAST
Welcome to Show #165!

Jeffrey and Michael were low on scotch and tequila, and it shows. The conversation heads into a downward spiral until folks start wondering where exactly potential skinny dippers would skinny dip either on the station or various planets around the Interstellar Alliance.

Deep Geeking: Tim, Summer and Jeffrey discuss "Strange Relations", and how previously unrevealed interpersonal relationships begin to lead to shifting allegiances and alliances.

Feedback: Edmund adds his two cents on where the original Season 4/5 break would have happened and what Season 5 would have looked like had we known sooner that there would be a Season 5 and had JMS not lost his notes; Andrew also adds his voice to the legions that want to see a continuation/conclusion to the Crusade story line in any format; Rapid Eye sticks up for Jeffrey… sort of.

Jeffrey tells us about a rare B5 collectible: a miniature bus stop diarama with a B5 promo ad on the side of the tiny bus, made by TNT to promote the show. And fans express their desire to see more of our favorite ISN anchor, Jane Nolastname.

Hilary sends in an email expressing her disappointment with the shoe-horning in of the background relationship between Sheridan and Lochley; Brian also muses on the sudden appearance of life pods on the station (where were they before, and after "View From the Gallery"?)

Second Life Info: FarPoint Media's Second Life space is now part of the village that encompasses Third Life Books. You can find the village at http://slurl.com/secondlife/beraudes/203/151/49.

Babylon 5 Information Gathering: If you know of a dead or abandoned B5 related website that may be in need of a new home, let Summer know! Maybe we can mirror it here or house it on a sister site.

Visit Deep Geeking, and if you want to contribute a geeking essay, send an email to Summer.

To catch up on all the Babylon 5 podcasts, go to http://www.babylonpodcast.com.
DISCUSSION TOPIC - OLD MOVIES
Warner Bros. has opened up a wonderful movie archive -- with a ton of classics that are totally unknown treasures to most people. Got me to thinking about old movies in general. What are your favorite old movies -- not just from science fiction genre, but any that really are #1 and #2 for you -- movies that you can watch over and over again.
I grew up in an era of wonderful action flicks -- and I still love them. THEY DIED WITH THEIR BOOTS ON will be on ENCORE channel, again this month. I love Erol Flynn and while this one doesn't rank up there with ROBIN HOOD, it is one you can sit through regardless of the length. How about you? Let's hear what your favorites are.

Send in your comments to sgbruckner@aol.com. I'll post your selections our discussion page for all readers to share. I'll post some of my comments in my blog -- see below.
KEEPING UP WITH CAST AND CREW
CLAUDIA CHRISTIAN
Ranger Judy pointed us over to Claudia's Fan Newsletter: http://www.claudiachristian.net.
Claudia just finished her new Showtime Series LOOK. Not sure when it will be seen here, but Showtime has ordered 8 episodes.
ISN BLOG
I have just created ISN News Blog at http://isnnews.blogspot.com. This is an experiment for me -- and I hope you'll join me by entering news you have to share. I'll put in stuff that I think is interesting for others to read about and we'll see how it goes. Join me.




While Andreas Katsulas (G'Kar), Rick (Biggs) and Tim (Choate) are no longer with us, we will not forget their wonderful personalities and talent -- as well as their significant contributions to the BABYLON 5 universe. Be sure to visit In Memory Of for more information about memorial efforts. Until we met again, in a place where no shadows fall.
BABYLON 5 BIRTHDAYS
Daneil Dae Kim - August 4
Claudia Christian - August 10
Stephen Austin - August 11
Tim Earls - August 15
Nancy Tarczynski - August 16
Skip Beaudine - August 26

Have I missed anyone? If you know the birthday of someone connected with Babylon 5, pass the information along. We want to include everyone in our Happy Birthday Wishes.
NEW ANIMATIONS
Artist Tye Bourdony has sent along links to some of his latest satires -- and they are animated. Tye has brought us many satires in the past. Be sure to visit his site:
Oompa: http://www.youtube.com/watch?v=ed1CT77CPMM
Geico: http://www.youtube.com/watch?v=rsdx-UCHGhA
Rorschach: http://www.youtube.com/watch?v=racbmLCcpko&feature=channel_page.

For more of these fabulous cartoons, go to http://cartoons.sev.com.au/Sev-Space/Sevylon-5/.
TCM SUMMER UNDER THE STARS
Old movie lovers rejoice! Here is some news that should light up your evenings.

TCM (Turner Classic Movies),starting Saturday August 1, is offering a one of a kind film festival starring your most beloved film star and favorite films all from the comfort of your home!!! SUMMER UNDER THE STARS dedicates each of its 31 days to one of Hollywood's most enduring personalities. Assembled from the network's library of more than 5,000 films, this one-of-a-kind festival is an opportunity for viewers to enjoy a varied selection from each star's body of work, uncut and commercial free.

Featured personalities will include:
* Audrey Hepburn
* Cary Grant
* Elvis Presley
* John Wayne

The 17 memorable performers include six Oscar® winners: James Coburn (Aug. 4), Gloria Grahame (Aug. 13), Yul Brynner (Aug. 26), two-time winners Gene Hackman (Aug. 21) and Fredric March (Aug. 24), and honorary recipient Harold Lloyd (Aug. 5). Other stars getting their first showcases include James Mason (Aug. 2), Marion Davies (Aug. 3), Dirk Bogarde (Aug. 10), Red Skelton (Aug. 19), Miriam Hopkins (Aug. 20), Sterling Hayden (Aug. 22), Merle Oberon (Aug. 25), Ida Lupino (Aug. 27), Jean Arthur (Aug. 30) and Claire Bloom (Aug. 31).

This year's SUMMER UNDER THE STARS also features 42 feature films making their premiere on TCM, nearly twice as many as last year. Movies making their first appearance on TCM during the festival include The Grapes of Wrath (1940), An Affair to Remember (1957), Les Miserables (1935), Mississippi Burning (1988) and Good Morning, Miss Dove (1955). TCM's popular franchises THE ESSENTIALS, co-hosted by TCM's Robert Osborne and Emmy®-winning actor Alec Baldwin, and THE ESSENTIALS JR., hosted by Emmy winner John Lithgow, will continue throughout SUMMER UNDER THE STARS. Saturdays at 8 p.m. (ET), THE ESSENTIALS offerings include The Grapes of Wrath (Aug. 1), The Man Who Came to Dinner (Aug. 8), An Affair to Remember (Aug. 15), The Asphalt Jungle (Aug. 22) and Lolita (Aug. 29). Sundays at 8 p.m. (ET), THE ESSENTIALS JR. will feature Heaven Can Wait (Aug. 2), Notorious (Aug. 9), It Happened at the World's Fair (Aug. 16), Gaslight (Aug. 23) and You Can't Take It with You (Aug. 30).

For a complete listing to to www.tcm.com.
NEW TNT ONLINE GAMES FOR LEVERAGE/DARK BLUE
LEVERAGE: Art of the Con
Last season, fans of LEVERAGE proved themselves worthy of being part of the team in the "Get Ready to Get Even" game at LeverageHQ.com. This season, Nate (Hutton) needs their help in an all-new promotional game. Nate's laptop, which contains valuable, extremely secret information about each person on the team, has been stolen. In the life of a con artist, information is the deadliest weapon. The Leverage team needs game players to recover the files, documents and photos on the laptop by completing a series of missions. Those who accomplish each task will be entered in a drawing for a chance to win a multi-city trip to become an expert in the art of the con. One lucky winner will visit Paris, London and New York, sites of some of history's greatest capers. Last season's edition of the LeverageHQ promotional game was visited by more than half a million users, with two out of three respondents to a survey reporting that they watched all of LEVERAGE's first season episodes. This game was developed in collaboration with Lead Dog Marketing.

DARK BLUE: Undercover

Viewers will learn there is a fine line between going under and crossing over as they engage in a new promotional online game for DARK BLUE. At DarkBlueUndercover.com, game players will become members of an elite undercover squad run by Carter Shaw (McDermott). Each player will get a false identity and weekly missions to bring down a gun-running ring. The challenges will force players to make some of the difficult decisions that undercover cops face. Based on these decisions, players will either get caught by the group they are trying to infiltrate; get "flipped" and become seduced by a life of crime; or go deeper undercover. At the end of 10 weeks, those who have taken the challenge will be entered in a drawing for a chance to win a trip undercover in Los Angeles with VIP access to the hottest clubs and restaurants, a private helicopter tour of the Sunset strip and a ride with a former undercover LAPD officer. This game was developed in collaboration with Omelet.
MOTION COMICS - SUPERMAN, BATGIRL AND BATMAN
Warner Premiere and Warner Bros. Digital Distribution yesterday announced three new additions to the best-selling Warner Premiere Motion Comics slate. Classic graphic novels SUPERMAN: RED SON and BATGIRL: YEAR ONE, as well as graphic album BATMAN: BLACK AND WHITE Collection 2 entered the digital age as Warner Premiere Motion Comics on the iTunes Store www.itunes.com. Also announced, for a limited time, you can download the first glorious episode of SUPERMAN: RED SON for free and see how Stalin's most powerful weapon swayed the balance of power during the Cold War http://tinyurl.com/SmanRedSonPR.

Continuing to lead the motion comics experience, Warner Premiere's Motion Comics connect comic fans to authentic DC characters through short-form content. The Motion Comics slate draws on a deep reservoir of source material to bring a visually engaging experience to life through the use of subtle movements, voice-overs, sweeping music scores and stunning comic book artwork.

"Last year we debuted our Motion Comics slate and saw the voracious appetite graphic novel fans had for this digital content," said Diane Nelson, president, Warner Premiere. "One of the reasons for our success is Warner Premiere working closely with DC Comics to determine if a story naturally lends itself to becoming a motion comic. Another key is the process we use to select the studios that ultimately create these motion comics. They are very passionate comic book fans so creating these motion comics really are a labor of love. We're very proud of our success and look forward to bringing more titles to comic fans in the future."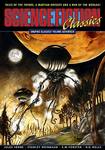 CLASSIC SCIENCE FICTION IN GRAPHIC NOVEL
Eureka Productions is pleased to announce the publication of SCIENCE FICTION CLASSICS: Graphic Classics Volume Seventeen. This is the first full-color volume in the GRAPHIC CLASSICS® series of comics adaptations of great literature.
SCIENCE FICTION CLASSICS presents comics adaptations of stories from the original creators of science fiction including "The War of the Worlds" by H.G. Wells and "A Martian Odyssey" by Stanley G. Weinbaum. Also featured are "In the Year 2889" a rare short story by Jules Verne, and "The Disintegration Machine", starring Arthur Conan Doyle's Professor Challenger. Plus E.M. Forster's only SF tale, the poignant "The Machine Stops", and shorts by Lord Dunsany and Hans Christian Anderson.
GRAPHIC CLASSICS are available in bookstores, comics shops, or direct from the publisher at http://www.graphicclassics.com.
SUGGESTED READING
TOTAL SCI-FI NEWSLETTER
If you are like me, it is hard to keep up on what's new in the world of science fiction. Totalscifionline.com has launched its inaugural weekly newsletter today. Pop over and sign up!
TITAN MAGAZINES
Titan has updated their website to include all of their wonderful magazines. Go to http://mailing.titanmagazines.com/mailing to sign up for their latest information.
SCIENCE FICTION TELEVISION SERIES, 1990-2004
by Frank Garcia and Mark Phillips

Frank Garcia was interviewed a few weeks ago on the BABYLON PODCAST. He talked about his new book and here's a review http://www.sfcrowsnest.com/articles/books/2009/nz13743.php

This book is the ultimate for a science fiction fan. It provides a wealth of information about series -- and many little known facts gathered through interviews and extensive research.
WARNER ARCHIVES ADDS MORE TITLES
If old movies are your thing, the Warner Archives is just the thing for you. The archive brings you new releases from Warner Bros. and MGM Classics from 1928-1954. Movies come from every genre, from Action/Adventure to Westerns. Go to http://www.wbshop.com/New-Releases/ARCHIVENEW,default,sc.html?adid=WACJulyNT2Eml to see all the movies available and listen to the official podcast hosted by George Feltenstein, Warner Bros' resident cinematic-obssessive and life-long film buff.
GREEN LANTERN: FIRST FLIGHT - PREMIERE AT COMIC-CON
Release date: July 28, 2009
Official website: http://www.greenlanterndvd.com

From June 30 - August 11, 2009, Green Lantern Fans Can Enter to Win a PlayStation 3, 40" LCD HDTV, a Copy of Green Lantern: First Flight on Blu-ray and Much More

To promote the Blu-ray and DVD release of "Green Lantern: First Flight" on July 28, a sweepstakes has been created to get fans involved and give them a chance to win cool prizes. Green Lantern fans can enter the sweepstakes and learn more about the fifth entry in the popular DVD series of DC Universe Animated Originals through a Facebook Power Ring widget.

Once the Facebook Power Ring Widget has been added to a fan's page, they can "recharge their ring" continuously to keep it powered to 100% and automatically submit additional entries in the sweepstakes. Additional features of the widget include a Personality Quiz, Green Lantern IQ Test, Video, News and Updates, Downloads and Links.
Check it out now at http://apps.facebook.com/powerring/.
REVIEW:
I got to see an advance copy of this DVD and was totally blown away by it. It tells the story of GREEN LANTERN in an honest and exciting way. It takes you to the beginning, shows you how Hal Jordan was selected by a dying Green Lantern and how he had to prove himself to the others as Guardians of the Universe. The story is good and the animation is wonderful. The voice actors are marvelous: Christopher Meloni is the voice of GREEN LANTERN; Victor Garber is deliciously sly and evil as SINESTRO. BATTLESTAR GALACTICA's Tricia Helfer is BOODIKKA. I loved KILOWOG played by Michael Madsen.
If you love comic books, this version of GREEN LANTERN is sure to please.
There were a few words I wish had been left out of the script and at times there seemed to be a lot of fighting, so parents might want to watch this one before showing it to more impressionalbe children.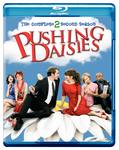 PUSHING DAISIES - COMPLETE SECOND SEASON
Official Release Date: July 21, 2009
Official website: http://www.pushingdaisiesdvd.com
Synopsis:
This forensic fairytale follows Ned, a young man with a very special gift. As a boy, Ned discovered that he could return the dead briefly back to life with just one touch. Now a pie maker, Ned puts his ability to good use, not only touching dead fruit and making it ripe with everlasting flavor, but working with a private investigator to crack murder cases by raising the dead and getting them to name their killers. But the tale gets complicated when Ned brings his childhood sweetheart, Chuck, back from the dead -- and keeps her alive. Chuck becomes the third partner in Ned and Emerson's private-investigation enterprise, encouraging them to use Ned's skills for good, not just for profit. Life would be perfect for Ned and Chuck, except for one cruel twist: If he ever touches her again, she'll go back to being dead, this time for good.
Video Clips:
Betty's Bees Episode 2:21
http://raincloud.warnerbros.com/wbol/us/whv/med/pushingdaisies/season2/clips/ pds2b_bettys_bees_300.asx
http://raincloud.warnerbros.com/wbol/us/whv/med/pushingdaisies/season2/clips/ pds2b_bettys_bees_qt_300.mov
Chuck's Father Episode 1:45
http://raincloud.warnerbros.com/wbol/us/whv/med/pushingdaisies/season2/clips/ pds2cf_chucks_father_300.asx
http://raincloud.warnerbros.com/wbol/us/whv/med/pushingdaisies/season2/clips/ pds2cf_chucks_father_qt_300.mov
ER - Season 11
Release date: July 14, 2009
Product Description
An aquarium worker with a live shark latched onto him…a blind woman and her guide companion (a miniature horse!)…a college boy with an arrow in his gut (his fraternity brothers were aiming for the apple on his head). Gunshot victims. Homeless children. Cardiac cases. So many patients, so little time. Year 11 of the fast-paced series brings challenges and changes to the ER. Corday and Chen weigh work and family. Abby finds that being a good doctor is as tough as being a good nurse. Ray Barnett – doctor by day, rock star by night – arrives. Carter decides to leave. He's been there from the start, a student turned leader who picked up where Greene left off. He set the tone, provided the example. His impact will endure.
Video clips:
http://raincloud.warnerbros.com/wbol/us/whv/med/er/season11/clips/ers11s_mr_cool_guy_300.asx
http://raincloud.warnerbros.com/wbol/us/whv/med/er/season11/clips/ers11s_mr_cool_guy_qt_300.mov
REVIEW:
This is one of those shows that has grown better over time. We've seen George Clooney launch his career on this show. Season 11 includes Ray Liotta's emmy winning episode "Time of Death", a real time episode following the final 43 minutes of his character's life. Also during this season, Alex Kingston, Ming Na and Noah Wyle exit County General. The show continues to have wonderful guest stars including Red Buttons, Danny Glover, Cynthia Nixon, Francis Fisher and Sharif Atkins.
While the staff holds many of the plots together, ER includes some of the most memorable patient storylines. New doc Ray Barnett (Shane West) juggles medicine and music, Sam and Luka continue their turbulent relationship, and Corday is punished for performing an illegal operation.
It is good to see that the series are now coming out more quickly. You have less time to wait to see this favorite series -- on your schedule.
FRIENDS CELEBRATES 15 YEARS
Experience the best moments from this hugely popular Emmy-award winning series with the all-new BEST OF Collections, now available only on iTunes.

Including the best hand-picked Friends episodes, these collections feature the most memorable moments of the series, including the dramatic break-ups, the emotional make-ups, and of course, some of most hilarious scenes that ever aired on TV, capturing the unforgettable storylines that made Friends a smash hit.

The Complete Series is also now available for the first time on iTunes. Get the full seasons for the full experience.

Start enjoying the fun with your Friends at iTunes: http://bit.ly/bmQvM.

FRIENDS clips:
http://pdl.warnerbros.com/wbol/us/dd/med/friends/clips/fdd_one_where_everyone_finds_out_300.wmv
http://pdl.warnerbros.com/wbol/us/dd/med/friends/clips/fdd_one_where_everyone_finds_out_qt_300.mov

http://pdl.warnerbros.com/wbol/us/dd/med/friends/clips/fdd_one_with_prom_lobster_300.wmv
http://pdl.warnerbros.com/wbol/us/dd/med/friends/clips/fdd_one_with_prom_lobster_qt_300.mov

http://pdl.warnerbros.com/wbol/us/dd/med/friends/clips/fdd_one_with_the_jellyfish_300.wmv
http://pdl.warnerbros.com/wbol/us/dd/med/friends/clips/fdd_one_with_the_jellyfish_qt_300.mov
PEANUTS 1960s COLLECTION
Release Date: July 7, 2009
Peanuts lovers rejoice. You now have only one DVD to buy to get all the most popular Peanuts TV specials. The PEANUTS 1960s COLLECTION willshowcase all six heartwarming TV specials in a two-disc set, as well as all-new enhanced content. These specials aired between 1965 and 1969, several earning Emmy Award nominations or wins. This is the first time all six specials are available to consumers in one set. Two of the specials, HE'S YOUR DOG, CHARLIE BROWN and IT WAS A SHORT SUMMER, CHARLIE BROWN make their DVD debut. All six specials have been re-mastered for beautiful picture and sound quality. Here is a list of all the specials included:
A Charlie Brown Christmas (1965)
Charlie Brown's All-Stars (1966)
It's the Great Pumpkin, Charlie Brown (1966)
You're in Love, Charlie Brown (1967)
He's Your Dog, Charlie Brown (1968)
It was a Short Summer, Charlie Brown (1969)
DVD Special Features include:
The Maestro of Menlo Park - Profiling Composer Vince Guaraldi - This short documentary film provides a glimpse into jazz musician Vince Guaraldi's life, and how his music was so much more than just the theme to Peanuts.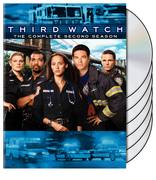 THIRD WATCH: THE COMPLETE SECOND SEASON
Release Date: July 7, 2009
The real heroes that keep New York City and its residents safe are back for their sophomore season. Working the 3-11 p.m. shift (known as the "third watch"), these ordinary people perform extraordinary feats of bravery on a daily basis. Featuring an all-star cast including Bobby Cannavale, Eddie Cibrian, Michael Beach, and Kim Raver, Third Watch portrays the best - and sometimes the worst - of "the city's finest." Nine years after the second season's TV debut, Warner Home Video is releasing the highly anticipated Third Watch: The Complete Second Season DVD on July 7, 2009.
Created by John Wells (ER, The West Wing) and Edward Allen Bernero (Criminal Minds), THIRD WATCH: THE COMPLETE SECOND SEASON is an Emmy® and Peabody® Award winning series that follows professional rescuers and first responders as they take on crime, medical emergencies, and blazing buildings in the largest city in America. Police, firefighters and paramedics all work together as the show explores the intricacies of their relationships on the streets, in the station, and back at home. Episodes include situations ranging from dangerous (tracking a sniper who targets cops) to playful (a football match between fire departments), to the mundane (a frequent 911 dialer). These heroes risk their lives every day so we can sleep soundly, knowing that we're protected by the "third watch."
"THIRD WATCH: THE COMPLETE SECOND SEASON contains 22 action-packed episodes that focus on the unsung heroes of New York City," said Rosemary Markson, WHV Vice President, TV & Special Interest Marketing. "After the recent event on the Hudson, the world is increasingly fascinated by these first responders, and Warner Home Video is proud to present the second season on DVD."
FRIDAY THE 13TH - KILLER CUT
Get ready to re-live the horror when Friday the 13th the extended Killer Cut with even more suspense, wild times, and more of the infamous killer Jason Voorhees arrives on iTunes, Playstation Store and Amazon Video On Demand.
$43 Million Opening Weekend Shatters Box Office Records. From the producers of The Texas Chainsaw Massacre, comes a chilling reimagining of the classic horror film.
Searching for his missing sister, Clay Miller heads to the eerie woods of legendary Crystal Lake, where he stumbles on the creaky remains of rotting old cabins behind moss-covered trees. And that's not all. Against the advice from locals, Clay pursues what few leads he has with the help of Jenna and a group of college kids who are up for a getaway weekend. But little do they know, they've entered the domain of one of the most terrifying specters in American film history--the infamous killer who haunts Crystal Lake, armed with a razor-sharp machete...Jason Voorhees.
Friday the 13th - Killer Cut is available to own now on iTunes, Playstation Store and Amazon Video On Demand
Video Clip:
Windows:
http://raincloud.warnerbros.com/wbol/us/whv/med/fridaythe13th/2009/clips/ft13th_ft_campfire_300.asx
Quicktime:
http://raincloud.warnerbros.com/wbol/us/whv/med/fridaythe13th/2009/clips/ft13th_ft_campfire_300.asx
FRINGE
Release date: September 8, 2009

"FRINGE: THE COMPLETE FIRST SEASON features 20 episodes of the most exciting new show on television, including over six hours of never-before-seen bonus features and collectible lenticular packaging," said Rosemary Markson, WHV Vice President, TV and Special Interest Marketing. "Warner Home Video is ecstatic to release this much- anticipated science-fiction hit on DVD and Blu-Ray."

DVD Special Features Include:
Evolution: The Genesis of Fringe featurette - The creators of the show discuss how the series unfolded and the qualities that make it so unique
Behind the Real Science of Fringe featurette - From teleportation to re-animation, Fringe incorporates recent discoveries in science. Consulting experts and scientists who are the authorities in their field address the areas of science which are the inspiration for the show.
A Massive Undertaking: The Making of Fringe (on select episodes) - An in-depth exploration of how select episodes came to be made: from the frozen far reaches of shooting the pilot in Toronto, to the weekly challenges of bringing episodes to air
The Casting of Fringe- The story, as told by producers and cast, of how Anna Torv, Joshua Jackson, John Noble and others came to be cast in the series.
Fringe Visual Effects featurette - Goes deep into the creation of the shared dream state with some of the biggest VFX shots of the show.
Dissected Files: Unaired Scenes
Unusual Side Effects: Gag Reel
Deciphering the Scene
Roberto Orci Production Diary
Gene the Cow montage
Three Full-Length Commentaries from writers/producers, including J.J. Abrams, Roberto Orci, Alex Kurtman, J.R. Orci, David Goodman, Bryan Burk, Akiva Goldsman and Jeff Pinkner

I love this show and have enjoyed all the episodes in this first season. I am anxiously awaiting season two and SO happy that the DVD will be out with all those wonderful extras listed above -- and more.
STARGATE ATLANTIS - SEASON 5
Release date: June 30, 2009

Stargate Atlantis: Season Five will be released on DVD on June 30. This five disc set will contain all 20 episodes of this final season and the set will be priced at $49.98 SRP. The series stars Robert Picardo, Joe Flanigan and Jason Momoa along with appearances from Amanda Tapping, Michael Shanks and Paul McGillion.

In this action-packed fifth season, sparks fly when Woolsey becomes the new leader of the Atlantis team. Meanwhile, McKay faces difficult personal challenges; Teyla must balance her roles as mother and warrior; Ronan's past returns with a vengeance, and Keller finds peril, then help, from an unlikely source. A provisional relationship with the Wraith takes a shocking turn and new adversaries test the team's courage and resolve like never before.
For more DVD selections -- and reviews -- go to DVD NEWS AND REVIEWS .
NEW FAMILY DVDS
Looking for movies you can watch with your children? I have moved many of the family-oriented DVDs to a Family DVDs page. Here you will find wonderful DVDs you can enjoy with your entire family -- no matter the age. You will find background information about the DVD, but there are clips as well from Warner Bros. Enjoy!

For more information on other DVDs that have just been released and reviewed, go to New DVDs



DOCTOR WHO
In shops: July 2009

At long last Doctor Who is an ongoing monthly series! Tony Lee (Doctor Who: The Forgotten), kicks off the time/space-faring series with the two-part "Silver Scream." In chapter one, the Doctor travels to 1920s Hollywood where he befriends Charlie Chaplin and, of course, discovers an alien plot! Lee is joined by Al Davison (The Dreaming) on this first story arc. Covers by Paul Grist and Davison.
BABYLON 5 MUSIC VIDEOS AND TRIBUTES
I found this message on the Babylon 5 moderated newsgroup this morning and just had to post it so that others might enjoy the marvelous music videos created by John Hudgens.

+++++++++++++++++++++++++ As some of you may know, I was hired by Joe Straczynski back in the day to create Babylon 5 music videos for him to use at science fiction conventions, and later to promote the show to networks. Eight were produced over the run of the series, not including the memorial videos I did later for Rick Biggs and Andreas Katsulas.

For the longest time, the only way to see these was if Joe or I showed them at a convention, but now, after numerous requests from fans over the years, Joe has given me permission me to post these online.

Danger Zone: http://www.youtube.com/watch?v=xYNG0ow0G0k

I Need a Hero: http://www.youtube.com/watch?v=PFo3Lau2Occ

Requiem: http://www.youtube.com/watch?v=X7ckXY6yiVQ

Nobody's Side: http://www.youtube.com/watch?v=Wk9LvldiOf0

Welcome to the Third Age: http://www.youtube.com/watch?v=YT5q_ltXiY0

Keep Yourself Alive: http://www.youtube.com/watch?v=t0lRtpWR5lo

The Phantom B5 Video: http://www.youtube.com/watch?v=uV4GMNjDdYc

Third Age 2K: http://www.youtube.com/watch?v=HqIyY0PWjbI

Richard Biggs memorial: http://www.youtube.com/watch?v=HyD4L8yNtsA

Andreas Katsulas memorial: http://www.youtube.com/watch?v=h2UQ2l9NPIg

- This is the extended version that I did for Andreas' widow ater the original cut was released on the net. It's never been seen online until now.

For those of you who've never seen these, I hope you enjoy them - and for those that have (and emailed me many times over the years about releasing them), I hope they're as good as you remember. Working with Joe on these videos was one of the highlights of my career, and I'll be forever grateful to him for the doors these have opened for me. I'm proud to have them on my resume.

John Hudgens
www.zteamproductions.com





August 6-9, 2009
OFFICIAL STAR TREK CONVENTION
Place: Las Vegas Hilton Hotel, 3000 Paradise Rd.
Guests: Just about anyone you can think of that has been associated with the show
For more information, go to www.creationent.com.

August 27 - 29, 2009
Mid-Atlantic Nostalgia Convention
Place: The Clarion Hotel
City: Aberdeen, Maryland
Guests: Lee Meriwether (Star Trek guest, Time Tunnel, and Batman), Bob Hastings (McHale's Navy and The Munsters), James Best (Forbidden Planet and Dukes of Hazzard) and Celeste Holm (Academy Award winning actress) and more.
For more information, go to http://www.midatlanticnostalgiaconvention.com.
September 4-7, 2009
Dragon-Con
City: Atlanta, Georgia
B5 Guests: Stephen Furst, Tracey Scoggins, Bruce Boxleitner, Dwight Schultz
For more information, go to www.dragoncon.org
SPECIAL ANNOUNCEMENTS!
Creation Entertainment has a large number of conventions planned for the next several months. They include stars from STARGATE, ENTERPRISE, FARSCAPE, XENA, BATTLESTAR GALACTICA, etc. Check out their calendar to see if one will be in your neighborhood soon. Don't miss their Videos page as well. It is full of some priceless video from a number of conventions.
Be sure to visit the referenced sites to see if there have been changes in dates/guests attending. Visit our Convention Calendar for a full listing of upcoming conventions.
BACK ISSUES OF THE ZOCALO TODAY
The front page of the The Zocalo Today changes daily, so be sure to check the back issues to make sure that you haven't missed anything IMPORTANT! I don't want the front page getting too long so I shift information periodically into the archives. So if you aren't a regular visitor to The Zocalo Today, be sure to check out the back issues. Just use the button above!
---
Take care and I look forward to hearing from you.
Sandra Bruckner (sgbruckner@aol.com)
Editor/Publisher
ISN News: The Zocalo Today
http://www.isnnews.net
Copyright - SBruckner, 1999-2009