[an error occurred while processing this directive]

The Zocalo Today

Welcome and thank you for dropping by. Babylon 5 brought many of us together -- and it remains with us, despite the fact that is no longer in production. The good thing is that the internet gives a LOT of ways to stay in touch. Don't be shy. Join in the discussion today or drop by my blog! You can also find me on FaceBook and Twitter.

If you have questions, drop me a line at sgbruckner@aol.com. I have a for our newsletter, send me a note and I'll include you on the list. Or you can use the subscription block at the left.

Again, WELCOME!
SATURDAY, OCTOBER 24, 2009
V
ABC has debuted the first eight minutes of its re-imagining of the 1980's miniseries "V". "V" premieres Tuesday, November 3 at 8/9pm ET. The series is about the world's first encounter with an alien race. With huge spaceships simultaneously appearing over 29 cities around the world, the Visitors (or V's) seem to promote a message of peace. Through their generous offer to share advanced technology, the V's quickly build a following that may be overlooking a more malevolent agenda. "V" stars Elizabeth Mitchell as Erica Evans, Morris Chestnut as Ryan Nichols, Joel Gretsch as Father Jack, Lourdes Benedicto as Valerie, Logan Huffman as Tyler Evans, Laura Vandervoort as Lisa, with Morena Baccarin as Anna, and Scott Wolf as Chad Decker.

MAD MAX 4
According to The Daily Telegraph, says that work will start immediately and that filming will take place in Sydney and Outback NSW. It was reported that Charlize Theron and Tom Hardy are in the running to star in George Miller's fourth MAD MAX movie.
The newspaper says that a lot of the work will be done at Redfern's CarriageWorks and there will also be 30 weeks of filming in Broken Hill. It is estimated the whole project will take two-and-a-half years to complete.
Miller said: "The production agreements have been a long time in the making and Premier Rees and his team have worked like Trojans to ensure this substantial investment comes into this country. Not only does it help fuel the local economy but it means many talented people get a chance to practice their craft and lift their skills."

CarriageWorks will be used for the development work for the film, as well as Miller's HAPPY FEET 2. Filming is expected to start next year.
SHAOLIN TEMPLE
Word comes from Beijing that Jackie Chan and Andy Lau will star in SHAOLIN, a 200 million yuan ($29.3 million) remake of the classic kung-fu film "Shaolin Temple," Emperor Motion Pictures, China Film Group and Huayi Bros. announced Thursday at the fabled shrine.
Directed by Benny Chan ("New Police Story"), the film also stars Hong Kong actor and pop star Nicholas Tse and Chinese actress Fan Bingbing. Corey Yuen ("Red Cliff," "The Transporter") will direct the action and choreograph the action for the film's stars and thousands of Shaolin acolyte extras.
"We felt that it was important not to rush into a film project just for the sake of making another film. It has taken us a long time to find the right partners who had all the right elements for something as monumental as this," said Abbot Shi Yongxin, the chief monk and administrator for Shaolin Temple, in a statement.
Shooting on location at Shaolin Temple, in China's central Henan province, is expected to start end of 2009, with a slated release for late 2010.
SCIENCE FICTION NEWS STORIES:
News from yesterday and the last couple of months can be found in the News Archive. Check it out to catch up on all that has been going on in the world of science fiction.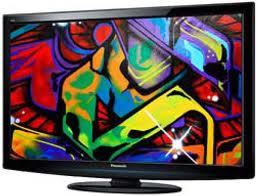 8:00pm on CBS
Three Rivers-Episode: Good Intentions (First Aired: October 18, 2009)
Andy fights to give a former drug addict a new heart, but things get complicated when the patient disappears right before surgery.
8:00pm on NBC
Mercy-Episode: Pulling the Goalie (First Aired: October 14, 2009)
Veronica must decide if her affair with Dr. Sands is really over when Mike pressures her to start a family; Sonia winds up acting as a marriage counselor for two feuding patients; Chloe considers taking her crush on Dr. Sands to the next level.
8:00pm on BBC America
Robin Hood-Episode: Do You Love Me? (First Aired: October 17, 2009)
Prince John visits Nottingham with mischievous intentions; Robin is up to something with a lucky woman.
9:00pm on NBC
Trauma-Episode: Stuck (First Aired: October 19, 2009)
Tyler and Boone respond to an explosion at a Chinese restaurant; Nancy's advanced medical training is put to the test; Rabbit has a bumpy flight.
9:00pm on BBC America
Robin Hood-Episode: Too Hot to Handle (NEW)
When Prince John blocks all the local wells during a heat wave the outlaws are forced to take desperate measures to save those at risk; Robin has to make a difficult choice.
9:00pm on Syfy
Ghost Town(2009)
Deadly ghosts terrorize a group of college students. Jessica Rose, Randy Wayne, Gil Gerard, Billy Drago
FAN-PRODUCED BABYLON 5 VIDEOS
The other day, there was a question in the B5 moderated group about seeing a notice in LiveJournal about some new B5 shows being produced from fan-fiction. JMS responded to the query by saying:

Totally and unequivocally untrue.

First, WB does not have anything going with B5 at the moment, and would not DO anything with B5 without my direct involvement. (Interestingly enough, I had a meeting just a few days ago with the HEAD of WB Television, and they confirmed that there's nothing in the pipeline, in or out of the studio, and won't be until and unless I authorize it. They're being very nice these days, for a variety of reasons that I'll address at some point in the future.)

Second, bear in mind that the same guy who's putting this out there is also saying that the episode title of each B5 installment has the title said out loud at some point during that episode. Also totally untrue.

Third, WB is fiercely protective of its copyrights. I've gotten them to go easy on fan sites in general, and they've generally looked the other way on parodies, but if anybody started producing any sort of high-visibility films, the studio would be on them with restraining orders almost instantly.
DISCUSSION TOPIC - STARGATE UNIVERSE
Who watched? What did you think? Will you continue to watch? For someone else's opinion, go to The Hollywood Reporter Review and see if you agree.

Send in your comments to sgbruckner@aol.com. I'll post your selections our discussion page for all readers to share. I'll post some of my comments in my blog -- see below.
ASKED & ANSWERED: PART 4 - AVAILABLE NOW
Asked and Answered Part 4 is J. Michael Straczynski's real-time history of the beginnings of Babylon 5: from before the pilot (including the online announcement of the series) and through Season 1.

Part 4 is loaded with details that never made it to the screen as well as the origins of what did eventually air.

As you move through the following topics, you'll relive what it was like to be part of Babylon 5's launch:
Announcing Babylon 5
Creating Babylon 5
Babylon 5 Backstory
Pre-production
Filming the Pilot
Approaching Airdate
Fan Reactions After Airing
Behind the Scenes Immediately Before & After Airing
Deleted Scenes from the Pilot
Changes from Pilot to Series

Given the depth of content, it's no surprise that Part 4 contains 1,073 missives packed into 414 pages – the biggest book so far of the Asked & Answered series.

See the entire listing of books at http://www.cafepress.com/b5books.
BABYLON PODCAST
Welcome to Show #176!

Jeffrey brings us some science news, letting us know that there are more and more reports from sky gazers that the International Space Station is becoming more and more visible during the daytime, just after dawn. If you want to find out when you might be able to see the station, check out Heavens Above.

Currently, the final Space Shuttle launch is scheduled for July 2010, so pay attention to any upcoming launches… they might be the last ones launched from the USA until after 2020.

And despite Jeffrey's disclaimers, we do indeed talk about baseball on this show, too.

Feedbackapalooza: Tim, Summer and Jeffrey respond to lots of voicemail!

We really are going to have to have a special follow-up Geeking on "Day of the Dead", aren't we? I never knew this episode was so polarizing amongst the fans, apparently moreso than Purple-Green!

If anyone wants to Guest Geek on any of the upcoming episodes, novels and comics, let us know! Send an email to Tim and Summer about it, and we'll get things set up!

Submitting your own Feedback: If you have any suggestions or comments, please let us know! Call 206-338-2259, or just email us a comment you've recorded yourself!

Second Life Info: FarPoint Media's Second Life space is now on an island! Search for Third Life Books, or you go to the old village location at http://slurl.com/secondlife/beraudes/203/151/49, and follow the signposts that have the new location.

Babylon 5 Information Gathering: If you know of a dead or abandoned B5 related website that may be in need of a new home, let Summer know! Maybe we can mirror it here or house it on a sister site.

Visit Deep Geeking, and if you want to contribute a geeking essay, send an email to Summer. To catch up on all the Babylon 5 podcasts, go to http://www.babylonpodcast.com.
ISN BLOG
Join me on the ISN News Blog at http://isnnews.blogspot.com. I'll put in stuff that I think is interesting for others to read about and I hope you will join in to discuss of the issues -- related to science fiction or not!




While Andreas Katsulas (G'Kar), Rick (Biggs) and Tim (Choate) are no longer with us, we will not forget their wonderful personalities and talent -- as well as their significant contributions to the BABYLON 5 universe. Be sure to visit In Memory Of for more information about memorial efforts. Until we met again, in a place where no shadows fall.
BABYLON 5 BIRTHDAYS
Dylan Neal - October 8
Jeff Conaway - October 5
John Vulich - October 10
Tim Choate - October 11 - we miss you
John Copeland - October 13
Linda Huse - October 16

I love September. It has a number of birthdays for some of my FAVORITE Babylon 5 people, including Patty, Robin, Bear, Jason and Manny. Have I missed anyone? If you know the birthday of someone connected with Babylon 5, pass the information along. We want to include everyone in our Happy Birthday Wishes.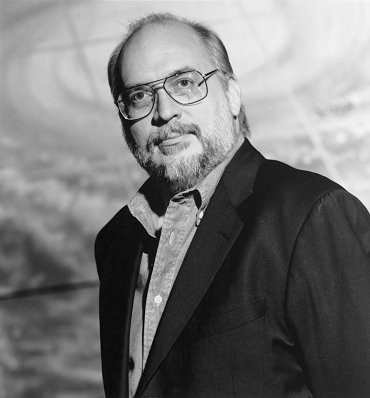 JMS AT UPCOMING CONVENTION - NOVEMBER 8
Information in the B5 moderated newsgroup indicates that JMS is scheduled for a presentation at 2:00 PM with autographing afterward. This is the Los Angeles Comic Book and Science Fiction Convention on November 8. For more information, go to http://www.comicbookscifi.com.

The Wrap has a feature called "Hollywood Breakthrough," where people who work in the entertainment industry describe how they got their big break. Here's JMS talking about his big break:
http://www.gointothestory.com/2009/10/hollywood-breakthrough-j-michael.html
REAL GOOD RADIO HOUR WITH BILL MUMY
Bill Mumy is inviting you to check out his brand new weekly radio show, "THE REAL GOOD RADIO HOUR with your host Bill Mumy".

We'll be listening to many different styles of music and learning about those who pioneered them.
"The Real Good Radio Hour" will air every Wednesday and Friday at 7 PM both Pacific and Eastern time and can be heard weekly on KSAV.org.

Bill has a new place on FaceBook as well http://www.myspace.com/billmumy
NEW ANIMATIONS
Artist Tye Bourdony has sent along links to some of his latest satires -- and they are animated. Tye has brought us many satires in the past. Be sure to visit his site:
Oompa: http://www.youtube.com/watch?v=ed1CT77CPMM
Geico: http://www.youtube.com/watch?v=rsdx-UCHGhA
Rorschach: http://www.youtube.com/watch?v=racbmLCcpko&feature=channel_page.

For more of these fabulous cartoons, go to http://cartoons.sev.com.au/Sev-Space/Sevylon-5/.
WARNER ARCHIVE COLLECTION
WIZARD OF OZ STARS
To celebrate the 70th Anniversary of THE WIZARD OF OZ, the Warner Archive Collection bring you the stars of OZ in more classic movies. They include:
Everyone Sing with Judy Barland and Billie Burke; Flying High with Bert Lahr; George White Scandals with Jack Haley and Margaret Hamilton and Rosalie with Ray Bolger and Frank Morgan. The WIZARD OF OZ is now available on blu-ray and DVD.






NORTH BY NORTHWEST - 50th ANNIVERSARY EDITION
Available on DVD: November 3
Official Site URL: www.warnerblu.com
Synopsis
Cary Grant (as the ultimate man-on-the-run in his fourth Hitchcock teaming) gives a superlative performance while Eva Marie Saint (perfect Hitchcock heroine Eve Kendall) is at her sultry and sexy best in this heart-pounding thriller. Grant plays Manhattan adman Roger Thornhill, who is at once plunged into the world of spies and counterspies, abducted, framed for murder, chased, and (in the signature set-piece) crop-dusted. At the films' end, he hangs on for dear life from the facial features of Mount Rushmore's Presidents where he ultimately rescues Miss Saint.
New Special Features:
Documentary: The Master's Touch: Hitchcock's Signature Style
Documentary: North by Northwest: One for the Ages
Additional Special Features:
Screenwriter commentary
Music only track
Cary Grant: A Class Apart [2003 TCM Documentary]
Destination Hitchcock: The Making of North by Northwest hosted by Eva Marie Saint
Photo gallery
Trailer gallery
RED DWARF: RETURN TO EARTH
Release date: October 6, 2009
Synopsis:
The boys are back, and while they may be older, they're still none the wiser. The crew discover a dimension-hopping leviathan, but Rimmer is threatened with replacement by the new, improved holograph Katrina. She is determined to guide Lister to his home planet, but no one is prepared for Earth 2009, where the hapless crew face death unless they can track down their creators.
-Cast commentary
-Director commentary
-All-new exclusive documentary The Making of Back to Earth
-Deleted scenes
-Smeg ups
-Featurettes
-Trailers
-Web videos
-Photo gallery
-Easter egg
VIDEO CLIPS
Here are some wonderful videos from the WB:
Fans and the Truth:
http://raincloud.warnerbros.com/wbol/us/whv/med/bbc/red_dwarf/backtoearth/clips/dcp1o1_fans_and_the_truth_300.asx
Get Me Some Dirt:
http://raincloud.warnerbros.com/wbol/us/whv/med/bbc/red_dwarf/backtoearth/clips/dcp1o1_get_me_some_dirt_qt_300.mov
Just Characters in a TV Series:
http://raincloud.warnerbros.com/wbol/us/whv/med/bbc/red_dwarf/backtoearth/clips/dcp1o1_just_characters_in_a_tv_series_qt_300.mov

ELEVENTH HOUR
Official website: www.wbshop.com
Legendary producer Jerry Bruckheimer is back again in the nick of time with Eleventh Hour. This Complete 6-Disc, 18-Episode Series stars Rufus Sewell as a brilliant biophysicist and special science advisor to the government investigating scientific crises and oddities – everything from cloning to cryogenics. With absolute jurisdiction and a resolve to apprehend those abusing and misusing scientific discoveries and breakthroughs for their own gain, he's called in as the last line of defense. Marley Shelton co-stars as the decorated FBI protection officer assigned to watch his back. Based on the British miniseries by acclaimed writer Stephen Gallagher, the suspenseful series follows the unlikely pair as they crusade to protect the substance of science from those with nefarious motives.
GENESIS II
Release date: October 6, 2009
Official website: www.warnerarchive.com
GENESIS II, synopsis:
"My name is Dylan Hunt. My story begins the day on which I died." Gene Roddenberry, the creator of Star Trek, brings fans another enthralling tale of the future. Set in a time between now and the era of the starship Enterprise, Genesis II follows Hunt (Alex Cord), who awakes after 154 years of suspended animation into a post-apocalyptic world that's torn between the peace-loving citizens of Pax and the militaristic, mutant Tyranians. Both want Hunt to join their cause. But the Tyranians have two cruel weapons to persuade Hunt: a device of torture called a stim. And an alluring mutant (Mariette Hartley) with two navels…and one ice-cold heart.
NATURAL BORN KILLERS 15TH ANNIVERSARY DIRECTOR'S CUT
Release date: October 13, 2009
Official website: http://www.warnervideo.com/naturalbornkillers/
To celebrate the release of the Natural Born Killers 15th Anniversary Director's Cut, available on Blu-ray/DVD on October 13th, Warner Bros. has created an exciting online trivia game. How well do you know your Natural Born Killers movie? Test your knowledge by playing the game.
NIP/TUCK SEASON 5 PART 2
Release date: October 6, 2009
Official website: www.niptuckthedvd.com
Synopsis:
L.A. continues to be the land of plenty for the relocated plastic surgeons of McNamara/Troy. An aspiring rapper wants more booty to shake, so would the docs please put some junk in her trunk? Can would-be vampires have those nasty neck wounds concealed? Can a yoga expert with a giant, uh, appendage have it shortened? Yes to all the above. And maybe everyone, even the docs, should also have a check-up from the neck up.
Season 5 wraps with 8 episodes of envelope-pushing surgery, surprise, silliness and seriousness. Yes, seriousness. Because Christian now battles the Big C. Sean copes with the aftermath of the knife attack. And Liz says "I do" to the last person you'd imagine. Time to stretch your imaginations, fans.
TOM AND JERRY GREATEST CHASES VOLUME 3
Release Date: October 13, 2009
Official website: www.kidswb.com
Everyone's favorite cat and mouse are back with 14 shorts from the original popular cartoon series. Volume 3 finds Tom and Jerry engaging in some of their greatest chases ever!
This fast-paced collection serves up 14 more of this dynamic duo's funniest faceoffs that the whole family will love. Episodes include: Cat Napping, The Flying Cat, The Two Mousketeers, Smitten Kitten, Baby Butch, Designs on Jerry, The Pecos Pest, Touche Pussy Cat!, The Flying Sorceress, Blue Cat Blues, The Night Before Christmas, The Bowling Alley-Cat, Fine Feathered Friend and Puttin' on the Dog.
YELLOWSTONE: BATTLE FOR LIFE
Release date: September 29, 2009
Official website: www.bbcamerica.com

Synopsis:
America's first National Park, Yellowstone, is one of the most spectacular wildernesses on Earth and home to some of the richest wildlife beyond the plains of Africa. YELLOWSTONE: BATTLE FOR LIFE reveals the beauty and struggles of this amazing natural treasure. A must-own documentary for nature enthusiasts everywhere, the release contains three hour-long episodes that encompass nearly an entire year at Yellowstone National Park, as well as 30 minutes of behind-the-scenes special features.

Video clips:
Big Horn Sheep
http://raincloud.warnerbros.com/wbol/us/whv/med/bbc/yellowstone/battleforlife/clips/ysa_clip_9_300.asx
Bears
http://raincloud.warnerbros.com/wbol/us/whv/med/bbc/yellowstone/battleforlife/clips/yss_clip_1_300.asx
Food
http://raincloud.warnerbros.com/wbol/us/whv/med/bbc/yellowstone/battleforlife/clips/yss_clip_8_300.asx

REVIEW:
The BBC has released a number of DVDs that provide excellent opportunities to entertain the entire family. YELLOWSTONE: BATTLE FOR LIFE is no exception. This series is a year in the lives of several Yellowstone wildlife: bison, grizzly bears, foxes, wolves, beavers, and elk. The three 50 minute episodes, entitled "Winter", "Summer" and Autumn" look at the animals in each season. There is some amazing photography, colorful volcanic springs that are beautiful orange and blue -- colors you don't normally associate with volcanic activity.
Along with so much breathtaking photography, you will see things you've not seen before -- learn about these creatures in the wild that you were unaware of. All in all, a wonderful addition to anyone's DVD collection. Definitely one you will want to share with your kids.

SCARE TACTICS SEASON 3 PART 1
Release date: October 6, 2009
Official website: www.wbshop.com

Synopsis
Comedy superstar Tracy Morgan (30 Rock, Saturday Night Live) hosts Season Three of the smash prankster show Scare Tactics! A psycho invades the home of a babysitter and her charge. A mutant creature bursts from a lab's oversized cocoon. A horror film director silences his critics…permanently. From outlandish to ghoulish to downright terrifying, these are just some of the elaborate scenarios into which the victims (or prey!) are lured. Hidden cameras capture their always primal, often hilarious reactions, with the results then edited and scored to create "mini-movies" where the victim is the star and their acting is for real!
SUPERMAN/BATMAN: PUBLIC ENEMIES
Release Date: September 29, 2009
Official website: http://www.warnervideo.com/supermanbatmandvd/
DC Universe Animated Original PG-13 Movie Based on Acclaimed Jeph Loeb/Ed McGuinness Comics; Tim Daly, Kevin Conroy & Clancy Brown Reprise Original Voices of Superman, Batman & Lex Luthor
The World's Greatest Super Heroes become America's most wanted criminals – and are hunted by friends and foes alike – in SUPERMAN/BATMAN: PUBLIC ENEMIES, the sixth entry in the popular DVD series of DC Universe Animated Original PG-13 Movies. A co-production of Warner Premiere, DC Comics and Warner Bros. Animation, the full- length animated film will be distributed by Warner Home Video on September 29, 2009. SUPERMAN/BATMAN: PUBLIC ENEMIES will be available as a Special Edition 2-disc version on DVD and Blu-Ray™ Hi-Def for $24.98 (SRP) and $29.99 (SRP), respectively, as well as single disc DVD for $19.98 (SRP) and On Demand.
SUPERMAN/BATMAN: PUBLIC ENEMIES is based on the popular Jeph Loeb/Ed McGuinness comic series/graphic novel. Animation legend Bruce Timm (Superman Doomsday, Green Lantern) is executive producer. Michael Goguen (Justice League: The New Frontier) is supervising producer. Sam Liu (The Batman) is directing a script written by Stan Berkowitz (Justice League: The New Frontier).
In the film, United States President Lex Luthor uses the oncoming trajectory of a Kryptonite asteroid to frame Superman and declare a $1 billion bounty on the heads of the Man of Steel and his "partner in crime," Batman. Heroes and villains alike launch a relentless pursuit of Superman and Batman, who must unite – and recruit help – to stave off the action-packed onslaught, stop the asteroid, and uncover Luthor's devious plot to take command of far more than North America.
The movie reunites the lead voices of Superman, Batman and Lex Luthor from the landmark Superman: The Animated Series and Batman: The Animated Series. Tim Daly (Private Practice), Kevin Conroy (Batman: The Animated Series, Justice League) and Clancy Brown (The Shawshank Redemption) reprise their roles as Superman, Batman and Lex Luthor, respectively.
REVIEW
The partnership of Batman and Superman is wonderful in this animated video. They stand together against Lex Luthor, who has been elected President of the United States. Other super heroes side with Lex and begin the process of bringing order to the chaos that has been caused the a huge global economic crisis. Lex asks Superman to join him, but Superman and Batman don't trust Lex. When a meteor threatens Earth, Lex tells the military to use missiles -- despite their argument that they will not be effective. Lex's ego kicks into high-gear and does not accept their findings. When the missiles do fail, Superman and Batman try to save the Earth. It is an interesting adventure for everyone.
The extras included with this 2-disc set are awesome. The conversations with writers of the comics is intersting and informative. The extra animated videos are done very well and you get additional information on the upcoming JUSTICE LEAGUE project.
For fans of Superman and Batman, this 2-disc set is a wonderful addition.
See the Variety review at: http://weblogs.variety.com/bltv/2009/09/supermanbatman-brilliant-fun-for-a-dark-night.html
THE MENTALIST - SEASON ONE
Release date: September 22, 2009
Official website: www.thementalistdvd.com

Synopsis
"A mentalist is a master manipulator of thought and behavior." The mentalist is Patrick Jane (Simon Baker in an acclaimed performance), a celebrity psychic whose wife and child are viciously murdered by an elusive serial killer called Red John. Devastated, Patrick admits his paranormal act is fake, renounces his earlier life and uses his astonishing skills of observation and analysis – talents that made him appear psychically gifted – to bring killers to justice. At crime scenes across California, Patrick now helps an elite team of detectives break their toughest cases. But no matter how many criminals he catches, Patrick never forgets his central goal: Find Red John. And bring him down.
REVIEW OF DVD
I have to admit, I didn't watch this show much this year, but have always been interested in it. Simon Baker is really easy on the eyes, and I loved him in THE GUARDIAN. He is wonderful in the role of Patrick Jane, a consultant who helps the California Bureau of Investigation with murder cases.
I love character based action/adventure shows and this one fills both bills. There is enough action each week and the characters are rich and keep me coming back for more. Thank heavens for the DVD! I started watching yesterday and 4 hours later wondered why I hadn't stayed up to watch this program throughout the year. CBS has been great at putting the show on at different times as well, but if you are like me, the DVD is what you need. From the first story, the characters, work on a number of levels. As you progress through the DVD, you see them grow and get better and closer. While Patrick is the focus of nearly everything that goes on, the B stories are very good as well. I love the growing love story between Rigsby and Van Pelt. Rigsby is a big football kind of guy who is quite shy and madly in love with the new agent, Van Pelt -- but too shy to tell her of his feelings. When a baddie comes after Jane, Rigsby is attacked and you see there are feelings between the two, but now you have a situation -- on-the-job love stories never work out.
Robin Tunney is very good as Agent Teresa Lisbon. As the series begins, she is the foil for Jane, but as the series has progressed, you learn more about her troubled childhood and you can appreciate her character a bit more.
If you love the show, you'll truly enjoy the DVD.
The new season premieres September 24 at 10:00pm ET.
SCOOBY-DOO WHERE ARE YOU? VOLUME THREE HELLO MUMMY
Release Date: September 19, 2009

Synopsis:
The whodunit format was a daring new frontier for an animated series, but the members of the Mystery Inc. team have grown to become authentic popular-culture icons.

Video Clips:
No Accident 1:35
http://raincloud.warnerbros.com/wbol/us/whv/med/scooby/whereareyou/vol3/clips/bitb_no_accident_300.asx
Puppeteer 1:32
http://raincloud.warnerbros.com/wbol/us/whv/med/scooby/whereareyou/vol3/clips/br_puppeteer_300.asx
Mummy Catch 2:04
http://raincloud.warnerbros.com/wbol/us/whv/med/scooby/whereareyou/vol3/clips/sdaamt_mummy_catch_300.asx

REVIEW:
Scooby-Doo is one of the favorite cartoons for many kids around the country. My nephew's kids will just sit around the tube and watch this goofy dog and his friends for hours! How good is that? In this collection, you see Scooby-Doo and his friends do what they do best -- solve mysteries! Heck, I liked watching them as well. Scooby-Doo is fun for all ages and if you are a fan of this series -- you just have to have the final release. This two-disc set has wonderful episodes like "Diamonds are a Ghouls Best Friend" and of course, the Scooby-Doo Christmas - bonus episode. If you are looking for good family fun, don't miss this one.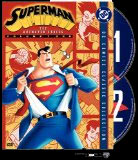 SUPERMAN: THE COMPLETE ANIMATED SERIES
Release date: November 24, 2009

Are you or your kids a fan of the animated SUPERMAN series? Well now you can bring home the animated adventures of the Man of Steel in its entirety on DVD this November. SUPERMAN: The Complete Animated Series will be released on DVD on November 24. This seven-disc set will contain all 54 episodes of this animated classic and the set will be priced at $53.82 SRP. You can take a look at all the special features below.

Follow the entire history of Superman from start to finish on this long-awaited DVD. Witness his incredible arrival on Earth, how he finds his place in his adopted home and his realization of what his powers can truly do for the forces of good. See CLARK KENT balance his roles as a mild-mannered news reporter and superhuman crimefighter, facing mortal enemy LEX LUTHOR, while still keeping his day job.

Fans of the comic books and the TV show alike will rejoice as every single episode can finally be purchased together on this seven-disc collector's set. Additionally, the exclusive extras deliver even more fun to this already superior DVD collection. Go "Behind the Cape" with David Kaufman (the voice of JIMMY OLSEN) as he takes you behind the scenes with the show's creative team, watch an excerpt from the new Bryan Singer and Kevin Burns SUPERMAN documentary, listen to commentary with Bruce Timm on several episodes and much more. This complete collection also includes a bonus disc featuring the all-new documentary The Despot DARKSEID: A Villain Worthy of SUPERMAN. SUPERMAN: The Complete Animated Series,with hours and hours of DVD entertainment, is the perfect holiday gift.

Special Features:
- Commentary by Bruce Timm, Paul Dini, Alan Burnett, Dan Riba, Glen Murakami, Curt Geda, Jason Hillhouse, James Tucker, and Butch Lukic on many episodes
- Selectable Pop-Up Trivia Tracks
- SUPERMAN: Learning to Fly - Explores the Creation of the Series
- Building the Mythology: Superman's Supporting Cast- Showcases the Supporting Players in the SUPERMAN Saga
- Menaces of Metropolis: Behind the Villains of SUPERMAN - The Origin and Evolution of Superman's Adventures
- SUPERMAN: Behind the Cape - David Kaufman (The Voice of JIMMY OLSEN) Takes You Behind the Scenes with the Show's Creative Team
- Look, Up in the Sky! The Amazing Story of SUPERMAN - Excerpt From the New -- Documentary Produced by Bryan Singer and Kevin Burns
- Bonus Disc Featuring the All-New Documentary The Despot DARKSEID: A Villain Worthy of SUPERMAN.
New DVDs are coming out all the time. Please visit the DVD page for more information and reviews. DVD NEWS AND REVIEWS .
NEW FAMILY DVDS
Looking for movies you can watch with your children? I have moved many of the family-oriented DVDs to a Family DVDs page. Here you will find wonderful DVDs you can enjoy with your entire family -- no matter the age. You will find background information about the DVD, but there are clips as well from Warner Bros. Enjoy!

For more information on other DVDs that have just been released and reviewed, go to New DVDs
BABYLON 5 MUSIC VIDEOS AND TRIBUTES
I found this message on the Babylon 5 moderated newsgroup this morning and just had to post it so that others might enjoy the marvelous music videos created by John Hudgens.

+++++++++++++++++++++++++
As some of you may know, I was hired by Joe Straczynski back in the day to create Babylon 5 music videos for him to use at science fiction conventions, and later to promote the show to networks. Eight were produced over the run of the series, not including the memorial videos I did later for Rick Biggs and Andreas Katsulas.

For the longest time, the only way to see these was if Joe or I showed them at a convention, but now, after numerous requests from fans over the years, Joe has given me permission me to post these online.

Danger Zone: http://www.youtube.com/watch?v=xYNG0ow0G0k

I Need a Hero: http://www.youtube.com/watch?v=PFo3Lau2Occ

Requiem: http://www.youtube.com/watch?v=X7ckXY6yiVQ

Nobody's Side: http://www.youtube.com/watch?v=Wk9LvldiOf0

Welcome to the Third Age: http://www.youtube.com/watch?v=YT5q_ltXiY0

Keep Yourself Alive: http://www.youtube.com/watch?v=t0lRtpWR5lo

The Phantom B5 Video: http://www.youtube.com/watch?v=uV4GMNjDdYc

Third Age 2K: http://www.youtube.com/watch?v=HqIyY0PWjbI

Richard Biggs memorial: http://www.youtube.com/watch?v=HyD4L8yNtsA

Andreas Katsulas memorial: http://www.youtube.com/watch?v=h2UQ2l9NPIg

- This is the extended version that I did for Andreas' widow ater the original cut was released on the net. It's never been seen online until now.

For those of you who've never seen these, I hope you enjoy them - and for those that have (and emailed me many times over the years about releasing them), I hope they're as good as you remember. Working with Joe on these videos was one of the highlights of my career, and I'll be forever grateful to him for the doors these have opened for me. I'm proud to have them on my resume.

John Hudgens
www.zteamproductions.com
THE BRAVE AND THE BOLD #29
Written by J. Michael Straczynski, art and cover by Jesus Saiz.
A thing that lives...and fights for its soul! The shambling walking doll that is Brother Power, the Geek has been reborn in Gotham City without a home or purpose! Could destiny have something in store for this seemingly lost relic? And why does his appearance cut into Batman's.
32 pages, $2.99, in stores on Nov. 18.
RED CIRCLE: THE HANGMAN #1
Written by J. Michael Straczynski; Art by Tom Derenick and Bill Sienkiewicz; Cover by Jesus Saiz.
J. Michael Straczynski dives into the DC Universe, bringing four of the finest heroes of the Golden and Silver Ages with him! Completely reimagined for the modern world from their original appearances in Archie/MLJ publications, these four heroes will show you a side of the DC Universe you've never seen before! The Civil War claimed many lives…but one of those lives still hasn't ended! Union doctor Robert Dickering found himself on the wrong side of the battle lines, and despite his heroic treatment of a fallen enemy soldier, he also found himself on the wrong end of a noose! But a shadowy power stepped forth in the twilight moments between life and death and offered him a deal he couldn't refuse: to forever roam the Earth, saving the lives of innocents condemned like himself – or hastening the deaths of the guilty! But in taking the seemingly righteous mission of the Hangman, has he accepted God's work? Or has he become the vengeful fist of the Devil himself?





December 4-6, 2009
STEEL CITY CON
Place: Monroeville Convention Center
City: Monroeville (near Pittsbugh) Pa.
Guests include: Luciana Carro, Battlestar Galactica, Ernie Hudson from Ghostbusters I and II, Peter Mayhew
Recently added: C.J. Graham (Friday the 13th), Robb Demarest (Ghost Hunters Int'l)
For more information, go to http://www.steelcitycon.com .
January 23-24, 2010
STAR TREK CONVENTION
Place: Westin St. Francis Hotel
City: San Francisco, CA
Guests: William Shatner and Patrick Stewart
For more information, go to www.creationent.com/cal/stsan.htm.
SPECIAL ANNOUNCEMENTS!
Creation Entertainment has a large number of conventions planned for the next several months. They include stars from TWILIGHT, SUPERNATURAL, STARGATE, FARSCAPE, XENA, SERENITY, STAR TREK, etc. Check out their calendar to see if one will be in your neighborhood soon. Don't miss their Videos page as well. It is full of some priceless video from a number of conventions.
Be sure to visit the referenced sites to see if there have been changes in dates/guests attending. Visit our Convention Calendar for a full listing of upcoming conventions.
BACK ISSUES OF THE ZOCALO TODAY
The front page of the The Zocalo Today changes daily, so be sure to check the back issues to make sure that you haven't missed anything IMPORTANT! I don't want the front page getting too long so I shift information periodically into the archives. So if you aren't a regular visitor to The Zocalo Today, be sure to check out the back issues. Just use the button above!
---
Take care and I look forward to hearing from you.
Sandra Bruckner (sgbruckner@aol.com)
Editor/Publisher
ISN News: The Zocalo Today
http://www.isnnews.net
Copyright - SBruckner, 1999-2009