[an error occurred while processing this directive]

The Zocalo Today

Welcome and thank you for dropping by. Babylon 5 brought many of us together -- and it remains with us, despite the fact that is no longer in production. The good thing is that the internet gives a LOT of ways to stay in touch. Don't be shy. Join in the discussion today or drop by my blog! You can also find me on FaceBook and Twitter.

If you have questions or items for the news, drop me a line at sgbruckner@aol.com.

Again, WELCOME!
SATURDAY, DECEMBER 5, 2009
RATINGS BATTLE
Thursday has turned into a battleground for ratings among science fiction shows. The midseason finale of ABC's FLASH FORWARD continued that show's downward slide in the ratings to a new series low Thursday night. The bright spot here, however, is that the audience for Fox's FRINGE enjoyed its highest ratings in weeks. (I have loved this show from the start and am SO happy to see it finally finding an audience.)
According to The Hollywood Reporter's Live Feed blog:
ABC aired the "fall finale" of "FlashForward" (7.3 million viewers, 2.2 preliminary adults 18-49 rating) Thursday evening and announced the drama will return in March.
Normally you worry about a serialized show losing ratings momentum over such a large midseason gap. But given that the "FlashForward" inertia continued downward this week, slipping another 8% to a series low, perhaps hitting the re-set button in a few months with a new promotional push might actually help.
As for FRINGE:
FRINGE (6.9 million, 2.5) enjoyed [its] highest ratings in weeks. With CSI in a repeat and PRACTICE instead of GREY'S ANATOMY in the hour, FRINGE jumped 25% to its biggest number since its season premiere.
NEW STAR TREK
The National Board of Review of Motion Pictures, a national film group, selected J.J. Abrams' STAR TREK as one of the top 10 films of the year!
The list also included Quentin Tarantino's alternate-universe World War II movie INGLOURIOUS BASTERDS, Spike Jonze's fantasy WHERE THE WILD THINGS ARE and Disney/Pixar's animated UP.
The organization also singled out Neill Blomkamp's sci-fi action movie DISTRICT 9 and Duncan Jones' creepy MOON as among the year's top independent films.
MONEYBALL
Variety reports that Columbia Pictures has hired Bennett Miller (Capote) to direct Brad Pitt-starrer MONEYBALL. Based on Michael Lewis' nonfiction bestseller "Moneyball: The Art of Winning an Unfair Game," the book's subject is Oakland A's general manager Billy Beane, who assembled a contending baseball club on a shoestring budget by employing a sophisticated computer-based analysis to draft players.
Steve Zaillian and Aaron Sorkin wrote the script. Stan Chervin wrote an earlier draft.
Steven Soderbergh had been attached to direct the film, but Columbia's Amy Pascal pulled the plug just five days before shooting was to begin after reading Soderbergh's rewrite.
CRYPTOZOOLOGY
The Hollywood Reporter says that Jack Black is developing a Jason Micallef pitch about CRYPTOZOOLOGY for Universal-based Illumination Entertainment. Plot details are being kept under wraps, but CRYPTOZOOLOGY is the study of mythic and legendary creatures such as Bigfoot, the Yeti and the Loch Ness Monster.
Black will produce, though not voice-star at this point, with this Electric Dynamite partner Ben Cooley. Illumination's Chris Meledandri will also produce.
MAX STEEL
The Los Angeles Times has reported and Variety has confirmed that TWILIGHT star Taylor Lautner has signed to play the title role in Paramount's MAX STEEL, based on Mattel's action figure toy line.
The 17-year-old would play a 19-year-old extreme sports junkie recruited by a secret agency after an accident infects his body with nanobots, making him superhuman.
Mattel introduced the character in the U.S. in 1999 as an action figure, and soon after in an animated series that ran from 2000-2002. The newspaper adds that J.P. Lavin and Chad Damiani are writing the script for the film.
SCIENCE FICTION NEWS STORIES:
News from yesterday and the last couple of months can be found in the News Archive. Check it out to catch up on all that has been going on in the world of science fiction.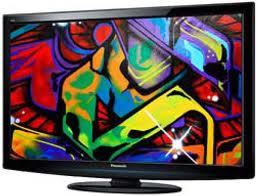 8:00pm on CBS
Medium-Episode: Then ... and Again (First Aired: April 13, 2009)
Allison wakes up five years in the past and nine months pregnant with her daughter, Marie.
8:00pm on BBC America
Robin Hood-(First Aired: December 05, 2009)
Robin focuses on talking the castle and holding it for King Richard; Archer's traps catch Robin, Gisborne and Much in the castle tunnel.
8:30pm on NBC
The Incredibles (2004)
Now fighting boredom in suburbia, a former superhero and his family get a chance to save the world. Animated. Craig T. Nelson, Holly Hunter, Samuel L. Jackson, Jason Lee, Wallace Shawn
9:00pm on CBS
CSI: NY-Episode: Help (First Aired: January 14, 2009)
The CSI team investigates when young brides fight over a dress and one of the shoppers ends up dead.
9:00pm on BBC America
Robin Hood-Episode: Something Worth Fighting For (First Aired: December 12, 2009)
Robin leads the Outlaws and the villagers to hold the castle against the Sheriff's attack.
9:00pm on SYFY
National Treasure (2004)
An adventurer must steal the Declaration of Independence and use its hidden map to find a legendary fortune. Nicolas Cage, Hunter Gomez, Diane Kruger, Justin Bartha, Sean Bean
KEEPING UP WITH CAST AND CREW
JOHN FLINN III RECEIVES AWARD
The Hollywood Reporter writes:
John C. Flinn III will receive the American Society of Cinematographers Career Achievement in Television Award at the 24th annual ASC Outstanding Achievement Awards on Feb. 27 at the Hyatt Regency Century Plaza Hotel in Century City.
Flinn has earned seven Emmy nominations for "Magnum P.I.," "Jake and the Fatman," "The Operation," "Babylon 5" and "Hunter: Back in the Force." He was also nominated for three ASC Awards for "Jake" and took top honors for an episode of that show in 1993.
"John Flinn's consistently artful and imaginative cinematography has earned the admiration of his peers," said ASC president Michael Goi. "He has made significant contributions to compelling storytelling in a diverse range of successful and memorable dramatic television series, movies and miniseries."
Congratulations John. You set the tone of BABYLON 5 with your masterful cinematography and direction.
MGM CELEBRATES 85 YEARS
MGM is celebrating 85 years of legendary MGM filmmaking that produced all-time classics THE WIZARD OF OZ, SINGIN' IN THE RAIN, GONE WITH THE WIND, and the beloved favorites POLTERGEIST, NORTH BY NORTHWEST and 2001 SPACE ODYSSEY.
In celebration of the MGM 85th Anniversary starting this week WB and MGM have combined their catalogs to present 100 iconic movies that were originally produced by MGM via TV through cable On Demand and on iTunes, PlayStation 3, Amazon On Demand via Digital Download services. MGM 85 Store on iTunes
http://click.linksynergy.com/fs-bin/click?id=If/6vWDVyVQ&offerid=146261.10005510&type=3&subid=0&u1=MGMAffiliateEmail_111909

MGM 85
http://www.mgm.com/85/
DISCUSSION TOPIC - THE PRISONER
Who watched the AMC remake of THE PRISONER? What did you think? Did it live up to the original?

Send in your comments to sgbruckner@aol.com. I'll post your selections our discussion page for all readers to share. I'll post some of my comments in my blog -- see below.
ASKED & ANSWERED: PART 5 - AVAILABLE
The long-awaited Asked & Answered Part 5, the fifth and final book of the Asked & Answered series, has arrived. Packed with 1,301 questions, Part 5 has the most questions asked (and answered) of any book in the 5 book series.
Picking up where Part 4 left off, Part 5's questions and answers are all related to the specifics of each episode and movie, starting with Season 2 (Season 1 was the final section of Part 4) and continuing through "The Lost Tales: Voices in the Dark."

Here's a glimpse, a hint, a peek, a preview of the info-nuggets you'll discover in Part 5's 1,301 answers:
J. Michael Straczynski's least favorite episode and which one took his breath away
How the story would have proceeded if Sinclair, Takashima, Kyle, Alexander and Sykes had remained in the cast
How JMS's childhood is part of the origin of Londo's recurring dream
How "Midnight on the Firing Line" and "The Coming of Shadows" are mirror-images of each other
The significance of the season two episode titles
How Sinclair's storyline is like a certain famous trilogy
How the change in commanding officers benefited the show
Why it's so difficult to write Kosh's dialogue
The basis of the techno-mage symbols
JMS's favorite quotes from "The Coming of Shadows"
The reason JMS drilled down on the Marcus and Lennier characters
Why we couldn't see the surface of Narn after the mass drivers
How the Earth/Minbari War actually began
What it was like on the set when Michael O'Hare returned in "War Without End"
How many years Valen lived
How Season 4 was different from the previous three seasons
Why Lyta isn't mentioned in "Sleeping in Light"
The final image JMS had in mind before a frame was ever shot on the series
Exactly what JMS was thinking during his "Sleeping in Light" cameo
And, at long last, how many Minbari it takes to screw in a lightbulb

For a complete listing of what is included in this book, go to http://www.cafepress.com/b5books.
BABYLON PODCAST
Welcome to Show #181!

Happy… Koshgiving?

And all of us here send our thoughts and prayers to Peter Woodward and his family, wishing them well after the passing of Edward Woodward.
Space Station. Deorbiting. Flying Debris splashing down. Summer is befuddled, Tim and Jeffrey not so much.
Hey, if you want to check out the live video stream of this show, head on over to the Babylon Podcast UStream page!!
Deep Geeking: Tim, Summer and Jeffrey discuss many of the consquences and the subtexts in "Darkness Ascending".
We argue for quite a bit about the nature of Garibaldi's dream, how much was dream and how much was or wasn't influenced by Lyta's telepathic curiosity (and whether or not that itself was real or dream), and talk a bit more about Lennier and his mission, and of the telepath DNA deal between Lyta and G'Kar.
And yes, Summer really does want to know if Garibaldi's BFG-10000 survived production and is squirreled away somewhere, or if it was broken down and recycled after the episode was done.
Feedback: …and the "Day of the Dead" theories continue! We will wear Tim down eventually, and make him one of us. We also take a trip down the voicemail rabbit hole and end up skirting the Star Trek universe along the way.
Submitting your own Feedback: If you have any suggestions or comments, please let us know! Call 206-338-2259, or just email us a comment you've recorded yourself!
Second Life Info: FarPoint Media's Second Life space can be found on the Third Life Books island in the Wind River Territory. Find the island here: http://slurl.com/secondlife/Wind%20River%20Territory/50/129/22
Babylon 5 Information Gathering: If you know of a dead or abandoned B5 related website that may be in need of a new home, let Summer know! Maybe we can mirror it here or house it on a sister site.
Visit Deep Geeking, and if you want to contribute a geeking essay, send an email to Summer. To catch up on all the Babylon 5 podcasts, go to http://www.babylonpodcast.com.
ISN BLOG
Join me on the ISN News Blog at http://isnnews.blogspot.com. I'll put in stuff that I think is interesting for others to read about and I hope you will join in to discuss of the issues -- related to science fiction or not!




While Andreas Katsulas (G'Kar), Rick (Biggs) and Tim (Choate) are no longer with us, we will not forget their wonderful personalities and talent -- as well as their significant contributions to the BABYLON 5 universe. Be sure to visit In Memory Of for more information about memorial efforts. Until we met again, in a place where no shadows fall.
BABYLON 5 BIRTHDAYS
Robert Foxworth - November 1
John Vickery - November 4
Damian London - November 12
Tracy Scoggins - November 13
Dwight Schultz - November 24
Louise Turenne - November 26
Efrem Zimbalist, Jr. - November 30

Have I missed anyone? If you know the birthday of someone connected with Babylon 5, pass the information along. We want to include everyone in our Happy Birthday Wishes.
REAL GOOD RADIO HOUR WITH BILL MUMY
Bill Mumy is inviting you to check out his brand new weekly radio show, "THE REAL GOOD RADIO HOUR with your host Bill Mumy".

We'll be listening to many different styles of music and learning about those who pioneered them.
"The Real Good Radio Hour" will air every Wednesday and Friday at 7 PM both Pacific and Eastern time and can be heard weekly on KSAV.org.

Bill has a new place on FaceBook as well http://www.myspace.com/billmumy
NEW TV SERIES PREMIERES MONDAY MEN ON A CERTAIN AGE premieres December 7 on TNT. The series explores the unique bonds of male friendship among three men experiencing the changes and challenges of mid-life. They have been best friends since college but now, in their 40s, are navigating through the second act of their lives. Joe (Ray Romano) is a friendly, slightly neurotic, recently separated father of two who had dreams of being a professional golfer. Now he owns and runs a party store. Terry (Scott Bakula, Enterprise, Quantum Leap) is a laid-back, handsome actor who seems to breeze through life (and women). Lately, he's spending more time working as a temp than as an actor. And Owen (Andre Braugher) is an overstressed husband and father of three who endures constant criticism from his father, for whom he works as a car salesman.
Here is a clip provided by Warners for the show:
http://www.tnt.tv/series/menofacertainage/. On You Tube http://www.youtube.com/user/menofacertainagetv.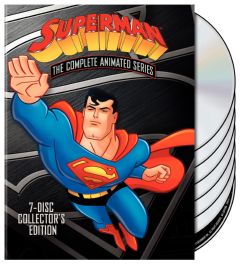 SUPERMAN: THE COMPLETE ANIMATED SERIES
Release date: November 24, 2009
Official Website: http://www.kidswb.com
Synopsis:
Your spirits will soar with this complete series set from the popular TV series! Portraying the man and hero as human while keeping the comic-book action at full speed, each animated adventure is a fast-paced spellbinder. Beginning with his arrival on Earth, Superman finds his place in his adopted home and accepts his role as its champion - facing mortal enemy Lex Luthor and countless other criminals like the Weather Wizard and the Toyman. High- flying excitement, boundless thrills and revealing Exclusive Extras collide in this superior collection about the dynamic hero that inspires us all to strive for truth and justice.
NORTH BY NORTHWEST - 50th ANNIVERSARY EDITION
Available on DVD: November 3, 2009
Official Site URL: www.warnerblu.com
Synopsis
Cary Grant (as the ultimate man-on-the-run in his fourth Hitchcock teaming) gives a superlative performance while Eva Marie Saint (perfect Hitchcock heroine Eve Kendall) is at her sultry and sexy best in this heart-pounding thriller. Grant plays Manhattan adman Roger Thornhill, who is at once plunged into the world of spies and counterspies, abducted, framed for murder, chased, and (in the signature set-piece) crop-dusted. At the films' end, he hangs on for dear life from the facial features of Mount Rushmore's Presidents where he ultimately rescues Miss Saint.
New Special Features:
Documentary: The Master's Touch: Hitchcock's Signature Style
Documentary: North by Northwest: One for the Ages
Additional Special Features:
Screenwriter commentary
Music only track
Cary Grant: A Class Apart [2003 TCM Documentary]
Destination Hitchcock: The Making of North by Northwest hosted by Eva Marie Saint
Photo gallery
Trailer gallery
RED DWARF: RETURN TO EARTH
Release date: October 6, 2009
Synopsis:
The boys are back, and while they may be older, they're still none the wiser. The crew discover a dimension-hopping leviathan, but Rimmer is threatened with replacement by the new, improved holograph Katrina. She is determined to guide Lister to his home planet, but no one is prepared for Earth 2009, where the hapless crew face death unless they can track down their creators.
-Cast commentary
-Director commentary
-All-new exclusive documentary The Making of Back to Earth
-Deleted scenes
-Smeg ups
-Featurettes
-Trailers
-Web videos
-Photo gallery
-Easter egg
VIDEO CLIPS
Here are some wonderful videos from the WB:
Fans and the Truth:
http://raincloud.warnerbros.com/wbol/us/whv/med/bbc/red_dwarf/backtoearth/clips/ dcp1o1_fans_and_the_truth_300.asx
Get Me Some Dirt:
http://raincloud.warnerbros.com/wbol/us/whv/med/bbc/red_dwarf/backtoearth/clips/ dcp1o1_get_me_some_dirt_qt_300.mov
Just Characters in a TV Series:
http://raincloud.warnerbros.com/wbol/us/whv/med/bbc/red_dwarf/backtoearth/clips/ dcp1o1_just_characters_in_a_tv_series_qt_300.mov
REVIEW:
For fans of this series, they will probably find this DVD a welcome reminder of times past. At times, the comedy is brillant -- at other times, you wonder what may be going on behind the scenes.
BACK TO EARTH takes place after the supposed season 10 of Red Dwarf, and the crew find themselves thrown through a portal, at which time they realize that they're all just characters from a TV show. Furthermore, they're characters from a TV show who are going to all die in the final episode. The only solution? To track down both the actors that play them (including a trip to the set!), and the creators of Red Dwarf itself. This opens the door for plenty of postmodern gags and situations, but arguably it's only when things get back into more familiar territory that they start to gel a little more.
The chemistry of the characters that kept this series on the tube for 10 years is still there. You can't help but enjoy the fact that the crew are back together. Will this be the last voyage for Red Dwarf? Quite possibly. But it's still a fun and entertaining send-off.
The extras include a look behind the production to see how it all came together. This is very interesting -- to see how they did a number of things with green screen that they could not have imagined in the original production.
New DVDs are coming out all the time. Please visit the DVD page for more information and reviews. DVD NEWS AND REVIEWS .
NEW FAMILY DVDS
Looking for movies you can watch with your children? I have moved many of the family-oriented DVDs to a Family DVDs page. Here you will find wonderful DVDs you can enjoy with your entire family -- no matter the age. You will find background information about the DVD, but there are clips as well from Warner Bros. Enjoy!

For more information on other DVDs that have just been released and reviewed, go to New DVDs
BABYLON 5 MUSIC VIDEOS AND TRIBUTES
I found this message on the Babylon 5 moderated newsgroup this morning and just had to post it so that others might enjoy the marvelous music videos created by John Hudgens.

+++++++++++++++++++++++++
As some of you may know, I was hired by Joe Straczynski back in the day to create Babylon 5 music videos for him to use at science fiction conventions, and later to promote the show to networks. Eight were produced over the run of the series, not including the memorial videos I did later for Rick Biggs and Andreas Katsulas.

For the longest time, the only way to see these was if Joe or I showed them at a convention, but now, after numerous requests from fans over the years, Joe has given me permission me to post these online.

Danger Zone: http://www.youtube.com/watch?v=xYNG0ow0G0k

I Need a Hero: http://www.youtube.com/watch?v=PFo3Lau2Occ

Requiem: http://www.youtube.com/watch?v=X7ckXY6yiVQ

Nobody's Side: http://www.youtube.com/watch?v=Wk9LvldiOf0

Welcome to the Third Age: http://www.youtube.com/watch?v=YT5q_ltXiY0

Keep Yourself Alive: http://www.youtube.com/watch?v=t0lRtpWR5lo

The Phantom B5 Video: http://www.youtube.com/watch?v=uV4GMNjDdYc

Third Age 2K: http://www.youtube.com/watch?v=HqIyY0PWjbI

Richard Biggs memorial: http://www.youtube.com/watch?v=HyD4L8yNtsA

Andreas Katsulas memorial: http://www.youtube.com/watch?v=h2UQ2l9NPIg

- This is the extended version that I did for Andreas' widow ater the original cut was released on the net. It's never been seen online until now.

For those of you who've never seen these, I hope you enjoy them - and for those that have (and emailed me many times over the years about releasing them), I hope they're as good as you remember. Working with Joe on these videos was one of the highlights of my career, and I'll be forever grateful to him for the doors these have opened for me. I'm proud to have them on my resume.

John Hudgens
www.zteamproductions.com
THE BRAVE AND THE BOLD #29
Written by J. Michael Straczynski, art and cover by Jesus Saiz.
A thing that lives...and fights for its soul! The shambling walking doll that is Brother Power, the Geek has been reborn in Gotham City without a home or purpose! Could destiny have something in store for this seemingly lost relic? And why does his appearance cut into Batman's.
32 pages, $2.99, in stores on Nov. 18.
RED CIRCLE: THE HANGMAN #1
Written by J. Michael Straczynski; Art by Tom Derenick and Bill Sienkiewicz; Cover by Jesus Saiz.
J. Michael Straczynski dives into the DC Universe, bringing four of the finest heroes of the Golden and Silver Ages with him! Completely reimagined for the modern world from their original appearances in Archie/MLJ publications, these four heroes will show you a side of the DC Universe you've never seen before! The Civil War claimed many lives…but one of those lives still hasn't ended! Union doctor Robert Dickering found himself on the wrong side of the battle lines, and despite his heroic treatment of a fallen enemy soldier, he also found himself on the wrong end of a noose! But a shadowy power stepped forth in the twilight moments between life and death and offered him a deal he couldn't refuse: to forever roam the Earth, saving the lives of innocents condemned like himself – or hastening the deaths of the guilty! But in taking the seemingly righteous mission of the Hangman, has he accepted God's work? Or has he become the vengeful fist of the Devil himself?





December 4-6, 2009
STEEL CITY CON
Place: Monroeville Convention Center
City: Monroeville (near Pittsbugh) Pa.
Guests include: Luciana Carro (Battlestar Galactica), Ernie Hudson from Ghostbusters I and II, Peter Mayhew
Recently added: C.J. Graham (Friday the 13th), Robb Demarest (Ghost Hunters Int'l)
For more information, go to http://www.steelcitycon.com .
January 23-24, 2010
STAR TREK CONVENTION
Place: Westin St. Francis Hotel
City: San Francisco, CA
Guests: William Shatner and Patrick Stewart
For more information, go to www.creationent.com/cal/stsan.htm.
February 12-14, 2010
FARPOINT 2010
Place: Crowne Plaza Baltimore North
City: Timonium, Maryland (near Baltimore) Babylon 5 Guest: Mira Furlan
Other Guests: Felicia Day, Dr. Horrible's Sing-A-Long Blog/The Guild/Dollhouse
For more information, go to http://farpointcon.com.
SPECIAL ANNOUNCEMENTS!
Creation Entertainment has a large number of conventions planned for the next several months. They include stars from TWILIGHT, SUPERNATURAL, STARGATE, FARSCAPE, XENA, SERENITY, STAR TREK, etc. Check out their calendar to see if one will be in your neighborhood soon. Don't miss their Videos page as well. It is full of some priceless video from a number of conventions.
Be sure to visit the referenced sites to see if there have been changes in dates/guests attending. Visit our Convention Calendar for a full listing of upcoming conventions.
BACK ISSUES OF THE ZOCALO TODAY
The front page of the The Zocalo Today changes daily, so be sure to check the back issues to make sure that you haven't missed anything IMPORTANT! I don't want the front page getting too long so I shift information periodically into the archives. So if you aren't a regular visitor to The Zocalo Today, be sure to check out the back issues. Just use the button above!
---
Take care and I look forward to hearing from you.
Sandra Bruckner (sgbruckner@aol.com)
Editor/Publisher
ISN News: The Zocalo Today
http://www.isnnews.net
Copyright - SBruckner, 1999-2009