[an error occurred while processing this directive]

The Zocalo Today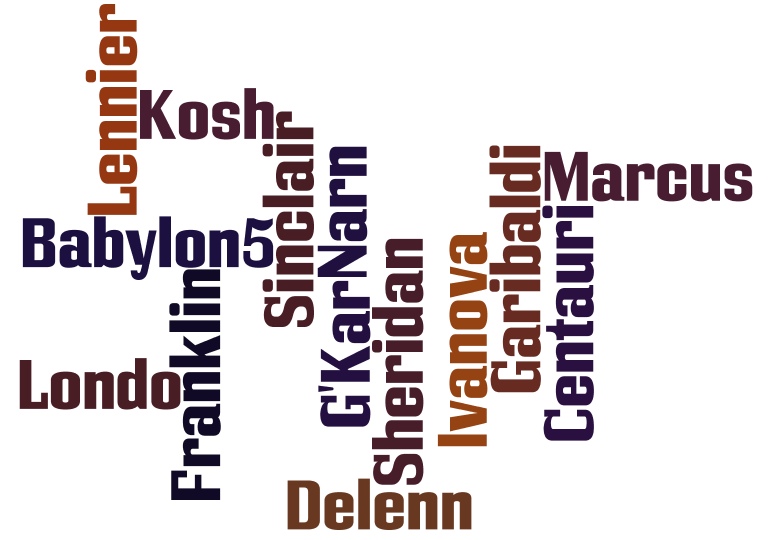 Welcome and thank you for dropping by. Babylon 5 brought many of us together -- and it remains with us, despite the fact that is no longer in production. The good thing is that the internet gives a LOT of ways to stay in touch. Don't be shy. Join in the discussion today or drop by Facebook or Twitter.

If you have questions or items for the news, drop me a line at sgbruckner@aol.com.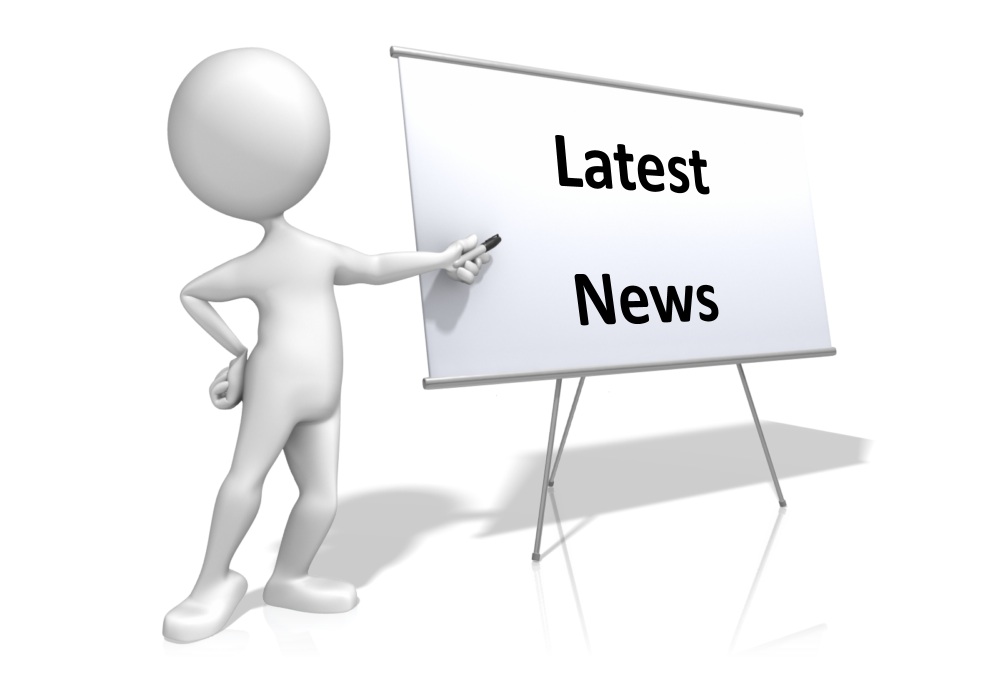 SUNDAY, FEBRUARY 9, 2014
GAME OF THRONES
With the release of the third season of Game of Thrones on DVD and Blu-ray approaching fast, we're getting some nifty making-of videos. Including this one. If you're into special effects and direwolves, this one's for you.
This video -- courtesy of The Wall Street Journal -- gives us a great sneak peek at Jon Snow's (Kit Harington) escape from the wildlings in the season-three episode "The Rains of Castamere" (which featured the infamous Red Wedding), and how they filmed with green screen and real wolves.
We really liked the guy flailing about in the rain and mud around the 20-second mark, pretending to get his throat ripped by a direwolf. Nice acting chops there. Also: Jon Snow's awesome hair clip. Just sayin'.
Are you impressed by how they achieved the special effects for this scene? Game of Thrones returns to HBO on April 6. You can get your hands on the season-three DVD and Blu-ray sets on Feb. 18.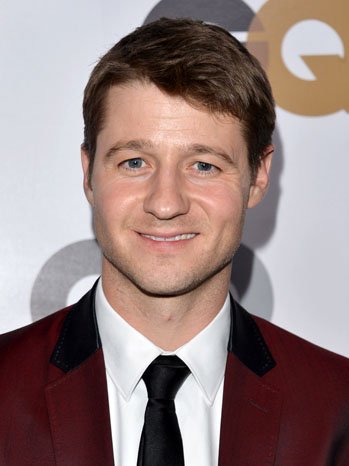 GOTHAM NEWS
Ben McKenzie, the Southland and The O.C. alum has been tapped to topline the network's Gotham, playing James Gordon, The Hollywood Reporter has learned.
Seven years after Fox's The O.C. helped to launch McKenzie's career, the actor will play the man who will go on to become the commissioner of the city and work hand-in-hand to restore the community with the eventual Caped Crusader.
Gotham is described as an origin tale centering on DC Comics fixture Commissioner James Gordon and the villains that made Gotham famous.
The Warner Bros. Television drama pilot, which has series commitment attached, is being written and executive produced by The Mentalist showrunner Bruno Heller. Danny Cannon (CSI, Nikita) will direct and executive produce the pilot.
Gotham's Gordon is a rookie detective for Gotham City Open Police Department's Homicide Squad. A college football star, and a war hero, Gordon was fast-tracked through the GCPD ranks. He's brave, energetic and honest. Driven to live up to the classical virtues of a father he barely knew, he's an idealistic soul, to the point of naiveté. That virtue is tempered by analytical intelligence and an ambitious alpha male ego -- he'll back up his naive ideals with action. The casting also marks a reunion for Heller with McKenzie, who starred in The Mentalist boss' passed-over 2013 CBS drama pilot Advocates opposite Mandy Moore. That casting was in second position to TNT's critical darling but ratings underperformer Southland, which was canceled last year.
Worth noting: McKenzie also voiced Bruce Wayne/Batman in 2011's DC animated movie adaptation of Frank Miller's Batman: Year One, which like Gotham was an origin story centering on the comics hero. And McKenzie's former Southland co-star Michael Cudlitz also signed on to another comic-themed series: playing pivotal comics character Abraham in AMC's zombie drama The Walking Dead.
McKenzie becomes the latest actor to play Gordon. The role was played by Neil Hamilton on ABC's 1960s series Batman; Pat Hingle had the role in Tim Burton's 1989 feature; and Gary Oldman most recently portrayed the dogged detective who became the commissioner in Christopher Nolan's Batman franchise.
Speaking to reporters last month at the Television Critics Association's winter press tour, Fox entertainment president Kevin Reilly said the series will explore other characters from DC's massive Batman cannon.
"This is not one of the things where you bought a franchise and then none of characters people know," Reilly said. "We will follow Bruce Wayne right up until the point where he gets interesting."
Reilly confirmed that Gotham will be as much of an origin story for Batman as for Gordon. "It's Gotham teetering on the edge," he said. "This is all of the classic Batman characters."
The Joker, Riddler, Penguin and Catwoman are also expected to be part of the project, with the plan for the series is to ultimately end with Bruce Wayne putting on the cape and becoming Batman -- much as Smallville did with Superman.
Following the session, Reilly told reporters that the series will be very serialized and not an "adjunct companion" show. "This is the Batman franchise just backing it up," he said. "It gives a real focus as to what this show is about and what stories we're telling."
McKenzie is repped by CAA, Management 360 and Ziffren Brittenham.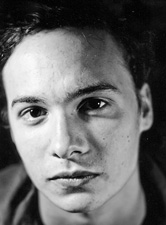 MAESTRO
Frank Dillane (Heart of the Sea, Harry Potter and the Half-Blood Prince) will star in Maestro from director Catherine Jarvis, whose screenplay is based on the acclaimed book of the same name by Peter Goldsworthy. Slated to begin lensing in spring 2014 in Northern Australia and Vienna, Austria, the film is produced by Daniel Harvey and Bow Street Films partners Joe Jenckes and David Dickson. Music Producer Craig Leon's original music for the film will be featured alongside recordings by internationally renowned Chinese pianist Lang Lang, whose work was highlighted during the Beijing 2008 Olympic Opening Ceremony. The soundtrack will be released internationally by Deutsche Grammophon/Universal.
Set in the melting heat of tropical Australia and the rich concert halls of wintry Vienna, Maestro is a story of extremes. When Paul, a talented pianist (Frank Dillane), moves to an exotic outpost of 1960's Northern Australia, he is forced to learn from the only piano teacher his father can find - the eccentric, enigmatic Herr Keller, a Viennese refugee with a shadowed past, known to the locals as 'Maestro.' The piano becomes a battle ground with volleys of Wagner and Hendrix alike thrown between the pair as Paul tries to make sense of his own identity and ambition to become a concert pianist while coming closer to the truth about the Maestro's past.
Bow Street Films' Joe Jenckes and David Dickson said, "We were immediately inspired by the universal themes brought to life in Catherine's screenplay, particularly how she frames the story within this very powerful music. Frank's amazing talent and screen presence coupled with Lang Lang's unparalleled skill as a pianist will appeal to audiences worldwide."
Casting is underway for the role of Herr Keller/'Maestro.'
Dillane was recently cast in writer/director Gerardo Naranjo's untitled new drama alongside Dakota Fanning.

THE DORM
Pitch Perfect and Project X star Alexis Knapp is set to headline a horror project titled The Dorm for MTV, Deadline reports. Joining her are Cassie Steele ("Degrassi: The Next Generation") and Max Lloyd Jones ("Teen Wolf") with Tank Girl and Freddy's Dead: The Final Nightmare helmer Rachel Talalay attached to direct.
Scripted by Sean Hood (Halloween: Resurrection), The Dorm follows a student, Vivian (Knapp) who begins college as a shy, self-consciousness freshman but who, after becoming a dorm mate of the popular Sarah (Steele), begins a complete transformation.
The Dorm has cameras ready to roll next week in Calgary, Canada with Mike Frisley, Maggie Malina and Chad Oakes executive producing through Nomadic Pictures Corp.
CAPTAIN AMERICA: WINTER SOLDIER
Marvel Studios has released the new TV spot for Captain America: The Winter Soldier.
Opening in theaters on April 4, Captain America: The Winter Soldier will pick-up where Marvel's The Avengers left off, as Steve Rogers struggles to embrace his role in the modern world and teams with Natasha Romanoff, aka Black Widow, to battle a powerful yet shadowy enemy in present-day Washington, D.C.
Chris Evans, Scarlett Johansson, Samuel L. Jackson, Robert Redford, Sebastian Stan Anthony Mackie, Cobie Smulders, Frank Grillo, Georges St-Pierre, Haley Atwell, Toby Jones, Emily VanCamp and Maximillano Hernandez star.
SATURDAY, FEBRUARY 8, 2014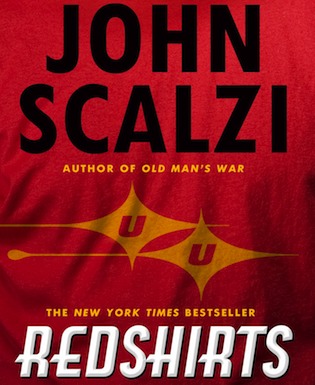 REDSHIRTS
A new "Star Trek" TV series might not be happening any time soon, but the next best thing is. FX has greenlit a limited series based on "Redshirts," a satirical science fiction novel written by John Scalzi published in 2012. Down to its name, Scalzi has some obvious "Trek" origins. It follows a group of recruits on the Starship Intrepid who realize that members of the ship's crew are dying at a troublesome rate.
Eventually they discover that a 21st century sci-fi TV show somehow is influencing their reality by turning it into a narrative they can't control. "Redshirts" won the Hugo Award in 2013.
Currently the only people attached to the project are film producer Jon Shestack and producer-director Ken Kwapis. Deadline reports Kwapis is slated to direct the pilot episode of the series, while the search is underway for writers for the show. Kwapis says of the novel, "If Jorge Luis Borges had been a staff writer on the original 'Star Trek,' he would no doubt have concocted a story like 'Redshirts.'"

SHERLOCK
At the end of the "Sherlock" Season 3 finale, "His Final Vow," a surprising message from Jim Moriarty (Andrew Scott) appears on screens all across Britain. A repeating, electronic voice says "Did you miss me?" and Sherlock (Benedict Cumberbatch) gets called home from certain death to deal with it.
But does this mean that Moriarty is still alive? Could he have possibly survived his apparent suicide in the Season 2 finale?
While show creator Steven Moffat isn't likely to give definitive answers until "Sherlock" returns for Season 4, he does give a few hints in an interview with Digital Spy.
"He was definitely dead!" Moffat explains. "You can't fake shooting yourself in the face -- part of his head came off."
Fans, however, know now that even the most apparent of deaths can be staged.
As for the "live" message from Moriarty at the tail end of the credits, that is, according to Moffat, nothing but a treat for viewers. "That was [decided] in the cutting room," Moffat says. "It was Mark [Gatiss]'s idea to get one more little blip of him, and we shot the live action shot which we hadn't done for the actual show and put that it after the credits."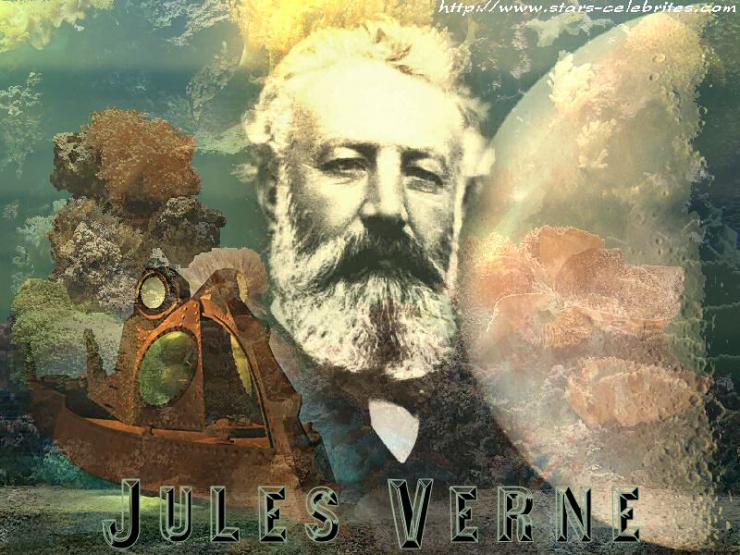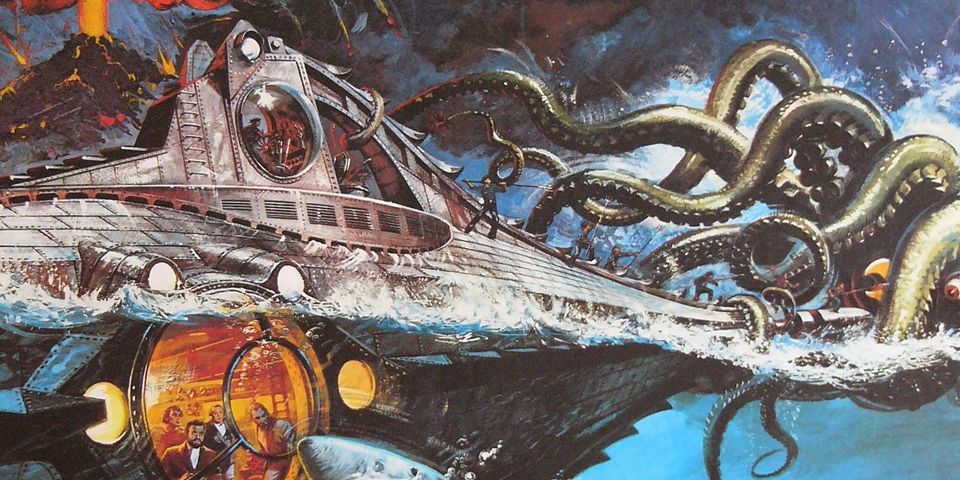 JULES VERNE
Saturday marks the birthday of the man most consider to be the Father of Science Fiction -- the famed French poet, novelist and playwright Jules Gabriel Verne. Born on Feb. 8, 1828, Verne ushered in the age of imagination with his legendary works 20,000 Leagues Under the Sea, From the Earth to the Moon, Around the World in 80 Days and Journey to the Center of the Earth.
These Voyages Extraordinaires were a series of fanciful adventure yarns incorporating modern industrial technology, meticulous research, wild scientific concepts and an indomitable spirit of discovery. The former lawyer enjoyed wide popular appeal during his lifetime and is now the most translated author on the planet after some bard named William Shakespeare. The entire steampunk sci-fi subculture of anime, literature, comics and cosplay is inspired and derived from Verne's (and H.G. Wells') revolutionary literature. Stricken with diabetes and deteriorating health, Verne died at the age of 77 on March 24, 1905, in his home in Amiens, France.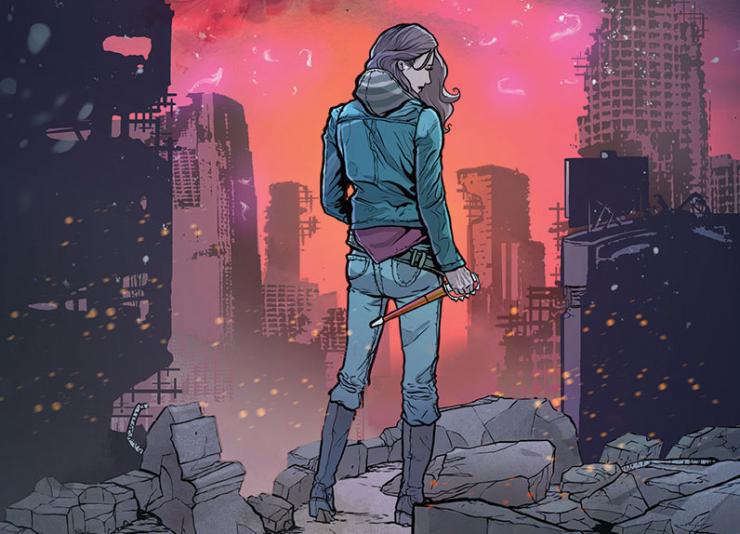 HAUNTED
Though he'll be busy cranking out X-Men sequels for the foreseeable future, Bryan Singer has signed on to bring a new horror comic to the big screen. Prepare to be Haunted.
Singer's production company, Bad Hat Harry, has picked up the film rights to the Red 5 comic, while the first part of the four-issue series is set to hit shelves on April 30. The comic is written by Scott Chitwood (Drone, Dead or Alive), illustrated by Danny Luckert and colored by Ivan Plascencia. It sounds like an action-packed story and has a bit of a Buffy vibe.
Here's the official synopsis:
In the story of Haunted, the barrier between our world and the spiritual realm was mysteriously torn apart, allowing the Earth to be overrun by ghosts, demons, and poltergeists. Creatures once thought to be mythological terrorized mankind, and society collapsed. Thirteen years later, Sarah McCallister manages to survive by being tough, smart, and looking out only for herself. But when a chance to set the world back to normal arises, she finds herself in the compromising position of putting her faith in strangers for the first time.
No word on how involved Singer will be on the project, though if it moves forward anytime soon we'd think he'd only be able to serve as producer due to his X-Men commitments. Regardless, we'll definitely be keeping an eye on it.
THE ZOCALO TODAY
Be sure to check out The Zocalo Today on Facebook as well as at ISN News: The Zocalo Today on Yahoo Groups. SCIENCE FICTION NEWS STORIES:
Did you miss the news from yesterday -- or earlier in the week. Catch up by going to the February News Archive. I have broken up the huge file into months to make it easier to load. It will bring you up to date for all that has been going on in the world of science fiction. Go to:
January News
December News
November News
October News.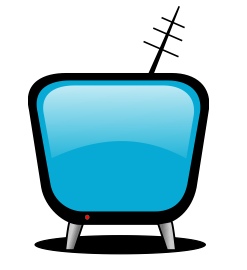 ON THE TUBE TONIGHT
7:00pm on BBC America
The Matrix Reloaded (2003)
Freedom fighters use extraordinary skills and weaponry to revolt against machines. Keanu Reeves, Laurence Fishburne, Carrie-Anne Moss, Hugo Weaving, Jada Pinkett Smith

7:50pm on AMC
The Walking Dead Episode: Too Far Gone S04, E08 (First Aired: Dec. 01, 2013)
After things begin to calm at the prison, Rick and the group face imminent danger.

8:00pm on ABC
Toy Story 3 (2010)
Woody, Buzz and the rest of the toys find themselves dumped in a day-care center after Andy leaves for college. Animated. Tom Hanks, Tim Allen, Joan Cusack, Ned Beatty, Don Rickles

9:00pm on AMC
The Walking Dead Episode: After NEW S04, E09
Rick deals with old wounds; prison residents consider if survival will be enough.

9:00pm on Syfy
Dawn of the Dead (2004)
A nurse, a policeman and other residents of Milwaukee fight flesh-eating zombies while trapped in a mall. Sarah Polley, Ving Rhames, Jake Weber, Mekhi Phifer, Ty Burrell

10:00pm on ABC
Castle Episode: A Murder Is Forever S06, E08 (First Aired: Nov. 11, 2013)
When a well-known relationship therapist is murdered, it seems that she was targeted due to the secrets she knew about her powerful and elite clients.

10:00pm on BBC America
The Matrix (1999)
A computer hacker joins forces with rebel warriors to battle a malevolent cyberintelligence. Keanu Reeves, Laurence Fishburne, Carrie-Anne Moss, Hugo Weaving, Joe Pantoliano

10:01pm on AMC
Talking Dead LIVE S03, E09
Guests discuss ``After.''
KEEPING UP WITH CAST AND CREW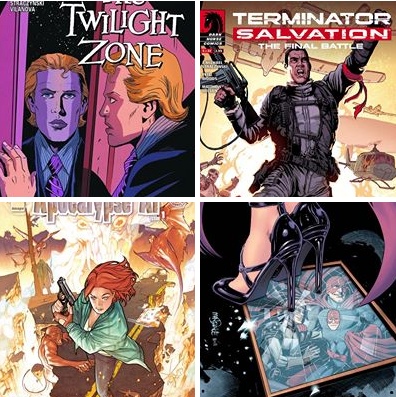 UPDATE FROM JMS
Holy crap...I just realized that I'd written down a date wrong...turns out that next Wednesday not only are The Adventures of Apocalypse Al #1 and Sidekick #5 hitting comic stores from Joe's Comics and Image, but so are issue 2 of the Twilight Zone book I'm doing for Dynamite AND issue 3 of the Terminator title I'm writing for Dark Horse. Four books on the same day...I may pass out.... Here are the covers for all four issues in one spot... #FREEBABYLON5 BABYLON 5 is back on TV and from the comments on the Watch site, people are enjoying the first season all over again. Episodes air daily at 5:00pm. If you are in the UK, dial up Watch (Sky 109/Virgin 124). Don't miss an episode.
Would you believe 118 comments for just the first day of showing the series! I sure hope someone takes notice. Be sure to use the @Watch_channel twitter handle and link to the Watch Facebook page when posting. http://watch.uktv.co.uk/shows.babylon-5.
Be sure to visit the the newFree Babylon 5 website. It is time to gather and support the show we know and love.




Here is a quote from J. Michael Straczynski about emotions.
I had this theory that the more important and intimate the emotion, the fewer words are required to express it.

First it's in dating: "Will you go out with me?" Six words.
"Honey, I care for you." Five words.
"You matter to me." Four words.
"I love you." Three words.
"Marry me." Two words.
But what's left? What's the one most important and intimate word you can ever say to somebody? It's "goodbye."

While Michael O'Hare (Sinclair), Andreas Katsulas (G'Kar), Rick Biggs (Dr. Franklin), Tim Choate (Zathras) and Jeff Conoway (Zach Allen) are no longer with us, we will not forget their wonderful personalities and talent -- as well as their significant contributions to the BABYLON 5 universe. Be sure to visit In Memory Of for more information about memorial efforts.
Until we met again, in a place where no shadows fall.
BABYLON 5 BIRTHDAYS
Michael Beck - February 4
Ardwight Chamberlain - February 16
Karen Harrell - February 21
John Iacovelli - February 25
Bill Mumy - February 1
Matt Plummer - February 26
Majel Barrett Roddenberry - February 23 - she is greatly missed
John Schuck - February 4
Myriam Sirois - February 2 Have I missed anyone? If you know the birthday of someone connected with Babylon 5, pass the information along. We want to include everyone in our Happy Birthday Wishes.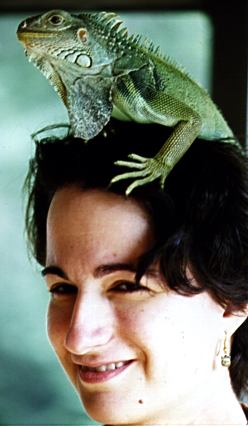 ITEMS OF INTEREST
Jeanne Cavelos, Author/Writer of novels that include Babylon5: Invoking Darkness, Summoning Light, Casting Shadows, and The Shadow Within; will be hosting Odyssey Workshops early in the coming year. Check her website and newsletter for details.
BABYLON 5 MUSIC VIDEOS AND TRIBUTES
John Hudgens has created many Babylon 5 videos, but I believe this is the most moving. It was first shown at the Phoenix Comic Con 20th Anniversary and honors many of the Babylon 5 family who have passed on.

Here is a link to John's Babylon 5 videos:
https://www.youtube.com/user/Babylon5MusicVideos?feature=watch

Richard Biggs memorial: http://www.youtube.com/watch?v=HyD4L8yNtsA

Andreas Katsulas memorial: http://www.youtube.com/watch?v=h2UQ2l9NPIg

- This is the extended version that I did for Andreas' widow ater the original cut was released on the net. It's never been seen online until now.

For those of you who've never seen these, I hope you enjoy them - and for those that have (and emailed me many times over the years about releasing them), I hope they're as good as you remember. Working with Joe on these videos was one of the highlights of my career, and I'll be forever grateful to him for the doors these have opened for me. I'm proud to have them on my resume.

John Hudgens
www.zteamproductions.com
---





ELEMENTARY - STARFURY CONVENTION
Dates: February 7-9, 2014
Place: Hilton Metropole Hotel, Birmingham
Guests: Benedict Cumberbatch, Arwel Wyn Jones, Elizabeth Coyle, Patrick Waggett and more
For more information, go to http://www.starfury.co.uk/. NEW ORLANDS COMIC CON
Dates: February 7-9, 2014
Place: New Orleans Ernest N. Morial Convention Center
Guests: Stan Lee, Matt Smith, J. August Richards and many others.
Go to New Orleans for more information.

FARPOINT
Dates: February 14-16, 2014
Place: Crowne Plaza, Baltimore, MD
Guests: Melissa McBride, others to be named shortly
For more information, go to Farpoint.

SACRAMENTO COMIC CON
Dates: March 7-9, 2014
Place: Sacramento Convention Center
Guests: Stan Lee, William Shatner, Michael Rosenbaum, James Marsters, and many others.
Go to Sacramento for more information.

MEGACONVENTION 2014
Dates: March 21-23, 2014
Place: Orange County Convention Center, Orlando, FL
Guests include Stan Lee and David Morrissey.
For more information, go to www.Megaconvention.com.

STEEL CITY CON
Dates: April 11-13, 2014
Place: Monroeville Convention Center, Monroeville, PA
Guests: Jonathan Frakes, Lee Majors, Brent Spiner, Travis Love, Nicholas Brendon - and more
For more information, go to Steel City Con. AWESOME CON
Dates: April 18-20, 2014
Place: Walter E. Washington Convention Center, Washington, DC
Guests: Billie Piper, Kevin Sorbo, J.August Richards, Jewel Staite, and more
For more information, go to http://awesomecondc.com/.

SPOOKY EMPIRE'S MAY-HEM
Date: MAY 30 - JUNE 1, 2014
Place: Doubletree at Universal Studios
Guests: John Carpenter, Mark Ramones, Nick Castle, Laurie Holden
For more information, go to www.spookyempire.com.

PHILADELPHIA COMIC CON
Dates: June 19-22, 2014
Place: Pennsylvania Convention Center, Philadelphia, PA
Guests include: Michael Rooker, David McClintock, James Marsters, Sean Austin, and many others.
Go to Philadelphia for more information.

Florida Super Convention
Dates: July 3-6, 2014
Place: Miami Beach Convention Center, Miami Beach, FL
Guests: William Katt, Nichelle Nichols, Peter David
For more information, go to www.floridasupercon.com.

COMIC-CON INTERNATIONAL
Dates: July 24-27, 2014 Place: San Diego Convention Center
Guests: J. Michael Straczynski will be there along with a host of other guests
For more information, go to San Diego Comic Con. Star Trek Convention - Creation Entertainment
Dates: July 31 - August 3, 2014
Place: Rio Suites Hotel, Las Vegas, Nevada
Guests: WILLIAM SHATNER, KATE MULGREW, COLM MEANEY, WALTER KOENIG, NICHELLE NICHOLS, "ROM and NOG" as portrayed by Max Grodenchik and Aron Eisenberg, ANTHONY MONTGOMERY, JERRY HARDIN, TIM RUSS and MICHAEL FOREST. 87 plus more guests to come!
For more information, go to http://www.creationent.com/cal/st_lasvegas.html. SHORE-LEAVE
Dates: August 1-3, 2014
Place: Hunt Valley, MD (near Baltimore)
Guests: Richard Dean Anderson, Robert Piccardo and many more.
For more information, go to www.shore-leave.com. SPECIAL ANNOUNCEMENTS!
Wizard World Conventions has a large number of events planned for the year. Be sure to visit the page to see if there is a convention of interest near you.

Creation Entertainment has a large number of conventions planned for the next several months. They include stars from TWILIGHT, SUPERNATURAL, STARGATE, FARSCAPE, XENA, SERENITY, STAR TREK, etc. Check out their calendar to see if one will be in your neighborhood soon. Don't miss their Videos page as well. It is full of some priceless video from a number of conventions.

Be sure to visit the referenced sites to see if there have been changes in dates/guests attending. Visit our Convention Calendar for a full listing of upcoming conventions.
BACK ISSUES OF THE ZOCALO TODAY
The front page of the The Zocalo Today changes daily, so be sure to check the back issues to make sure that you haven't missed anything IMPORTANT! I hope you will become a regular visitor to The Zocalo Today!
---
Take care and I look forward to hearing from you.
Sandra Bruckner (sgbruckner@aol.com)
Editor/Publisher
ISN News: The Zocalo Today
http://www.isnnews.net
Copyright - SBruckner, 1999-2014