[an error occurred while processing this directive]

The Zocalo Today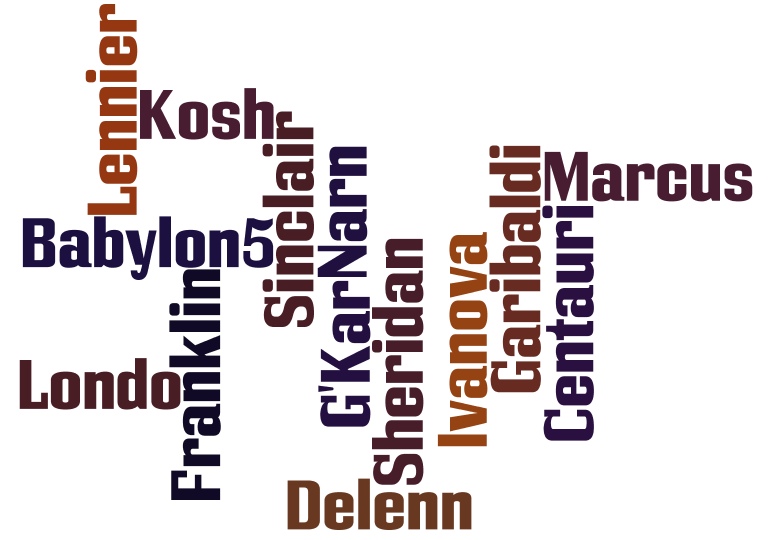 Welcome and thank you for dropping by. Babylon 5 brought many of us together -- and it remains with us, despite the fact that is no longer in production. The good thing is that the internet gives a LOT of ways to stay in touch. Don't be shy. Join in the discussion today or drop by Facebook or Twitter.

If you have questions or items for the news, drop me a line at sgbruckner@aol.com.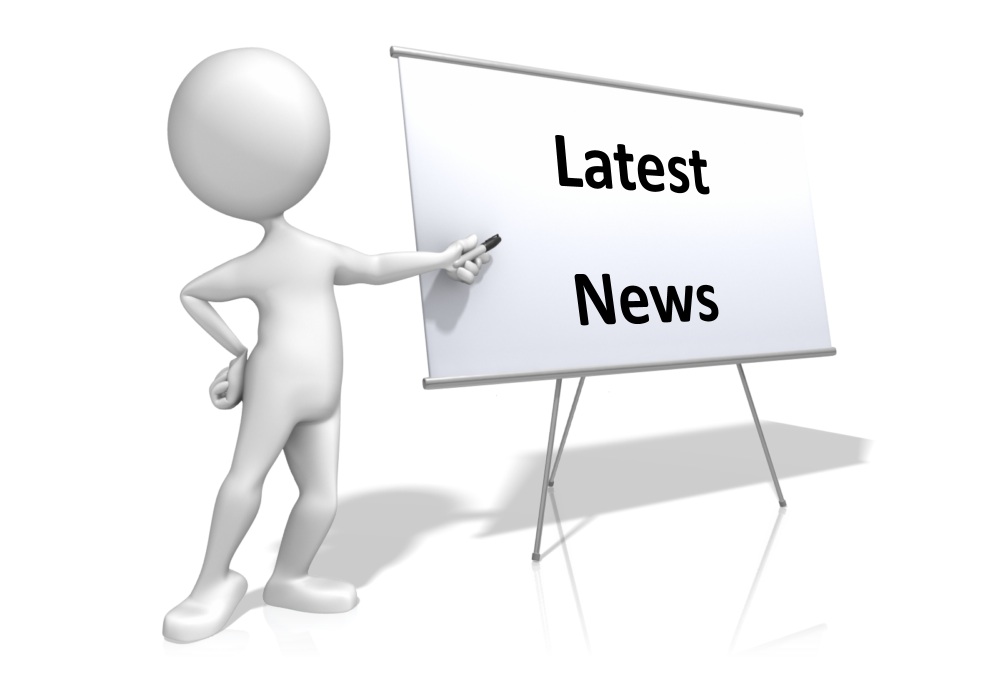 SUNDAY, FEBRUARY 16, 2014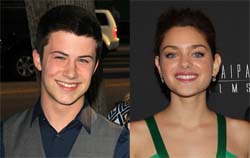 GOOSEBUMPS
The two young leads of Columbia Pictures' Goosebumps have been found! Deadline and TheWrap respectively report that Dylan Minnette (Prisoners) and Odeya Rush (The Odd Life of Timothy Green) are now set to star opposite Jack Black in the upcoming feature film based on the R.L. Stine book series.
To be directed by Rob Letterman, Goosebumps will star Black as a fictionalized version of Stine, who winds up being the suburban neighbor of Minnette's Zach Cooper. When Slappy, a ventriloquist dummy, sets loose all the terrifying ideas in Stine's head, it's up to Zach and Stine's niece, Hannah (Rush) to save the day.
The "Goosebumps" series have sold more than 300 million copies worldwide, second only to the "Harry Potter" series in total sales.
Neal Moritz is producing the film through his Original Film banner with Deborah Forte of Scholastic Entertainment.

300: RISE OF AN EMPIRE
A new TV spot from 300: Rise of an Empire.
Directed by Noam Murro, the film stars Sullivan Stapleton, Eva Green, Lena Headey, Hans Matheson, David Wenham, Rodrigo Santoro, Igal Naor, Callan Mulvey, Jack O'Conell and Andrew Tiernan. Based on Frank Miller's graphic novel "Xerxes" and told in the breathtaking visual style of the blockbuster 300, this new chapter of the epic saga takes the action to a fresh battlefield--onthe sea-as Greek general Themistokles (Sullivan Stapleton) attempts to unite all of Greece by leading the charge that will change the course of the war. 300: Rise of an Empire pits Themistokles against the massive invading Persian forces led by mortal-turned-god Xerxes (Rodrigo Santoro) and Artemesia (Eva Green), vengeful commander of the Persian navy.
300: Rise of an Empire opens in 3D, 2D and IMAX theaters on March 7. 2014.
SATURDAY, FEBRUARY 15, 2014
JERI RYAN JOINS HELIX
It's been a while since we've seen actress Jeri Ryan wear her Seven of Nine catsuit for Star Trek: Voyager, but she's back tonight with another tough character, if one in a less revealing outfit. Ryan joins the cast of Syfy's Helix as Constance Sutton, the COO of Ilaria Corporation, who's come to "help" with the problems at the fridge outpost.
[Spoilers ahead!]
"This was a really fun role to play, because she's kind of out there. You know, she's not subtle, which I love. So it was fun to just let go and just really play and let her go to those places. That was a treat as an actor," said Ryan during a press call.
"This is my sort of first foray back into sci-fi in a number of years, so it was nice. It was a lot of fun to get back into it. And it's a fantastic show," she said.
Constance is not your typical COO.
In "Survivor Zero," Constance arrives at the outpost with her men, but all is not what it seems, as Hatake and the beleaguered CDC investigators quickly discover.
"She's kind of a ball-buster. I think that's the best way to describe her, which I love," said Ryan. As for what motivates her, "I can't really tell you exactly what motivates her. That you sort of find out."
What we do know is that Constance will be none too pleased when she discovers that Hatake has been pursuing his own agenda.
"I also love, as you'll see, without trying to give too much away, she's definitely [in] the corporate world, and very much looking out for the best interests of Ilaria. But you find out that there's a little more personal issue for her at stake as well," she said.
"She's certainly driven, and she definitely has an agenda that she is there to do. Hatake has gone off the rails. He is supposed to be finding them a virus and a cure, and he's screwed up. He's messing around and doing his own thing, and that's not okay, so she's there to fix it, and whatever she has to do to make that happen is what has to happen," said Ryan.
Constance and Seven of Nine ... a universe apart
Constance has little in common with Ryan's iconic sci-fi role, Seven of Nine, from Voyager, admits the actress.
"Everything about it is different. The character is very different. Seven of Nine, her emotions were very internal. Constance's are not. She's a little more demonstrative with her feelings. She doesn't quite hide it as much as Seven, so that's kind of the biggest difference right off the bat," she said.
"The costumes are certainly infinitely more comfortable than they were on Star Trek. There's no corset involved in this one. So yes, I'd take this costume every day over the other one."
Working her way back to sci-fi
It wasn't the corset that kept her away from sci-fi for years as she went on to do non-genre roles, including Body of Proof and Leverage.
"In the very beginning, when I had first ended Voyager, then yes, that was a conscious decision, because one of my concerns when I signed on to Voyager to begin with was that Star Trek is kind of notorious for its actors getting pigeonholed and not really being able to break out and do other things. And so that was a big concern of mine in the beginning, which thank God has turned out to be completely unfounded, and I've been very lucky. More recently, it's just because I go where the interesting roles are, and this was the first one that really caught my interest," said Ryan.
The ninja of Helix
Since working on the show she's become a big fan of all things Helix, from Hiroyuki Sanada to the more gory elements of the series.
"Oh, I love the gore. Are you kidding me? Oh, God, more gore. I love it. The goo and the guts, and all of it. I love it. So much fun. Come on. I observed autopsies when I was on Body of Proof. I love this stuff. I love the science of it. I love the gore. I love all of it," she said.
But even more than the gory nature of the show, she's become a total "fangirl" of Hiroyuki Sanada, who plays Dr. Hiroshi Hatake, the mysterious head of the base.
"I have to brag about Hiro for a minute. That man is unbelievable. I was in awe of him. I still am in awe of him. He's ... the man is a ninja," said Ryan.
"The scene where I had to throw the book at his head, and I have to throw it directly at his face, and there, you know, it's on me. I can't like pretend to throw it. I have to wail it at him, and he's standing like six feet away from me, and I was a wreck shooting the scene. I was so nervous. I was like, 'Dude, I have no aim. I can't.' He was like, 'Just throw it. Just do it. Just right at my face. Just go.'
"And there's cameras set up right behind him, and so he has to knock the book away, and we're worried about hitting the lens and all this expensive equipment. He never even blinked. Never flinched. Never breathed heavy. Nothing. Every take, he just batted it out of the way like it was nothing in the exact spot that it was supposed to land so it didn't hit any equipment. He is amazing. He is amazing ... he's just in another world. He's not even human. It's crazy," she said. However, "he couldn't be more the antithesis of Hatake in real life."
Sci-fi has grown on her
"You know, it's funny. When I started on Voyager I had never ever been interested in science fiction. It just wasn't my genre to watch," said Ryan.
"My son grew up loving Star Trek and loving Star Wars and all of that, and I just was never really interested. And now I've got a daughter who's now almost 6, and so I started watching things with her with her big brother showing her Star Wars, for example, and she loves it. She's obsessed with Star Wars, and I became a big fan of it through her eyes, watching it with her. And I've really started to enjoy it, so we have a great time," she said.
"I'm actually getting into science fiction now as an adult, which is really kind of crazy at this point in my life, to start to be a fan. And all The Avengers and Iron Man, and all those movies I love, so yes, it's fun. Discovered a new interest," said Ryan.
Helix airs on Syfy on Fridays at 10 p.m.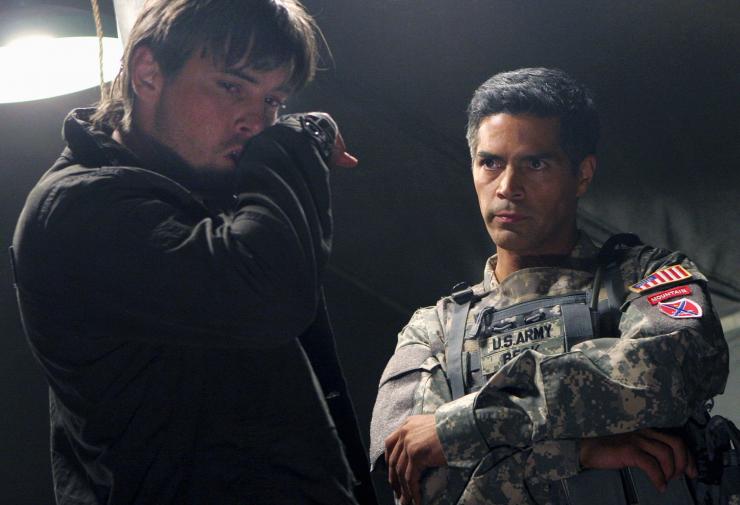 JERICHO RETURN RUMORS
Rumors have been swirling since the show was cancelled in 2008 that someone might step in and save CBS's Jericho, and it sounds like we shouldn't give up hope just yet.
In a wide-ranging piece about the popularity of apocalyptic series on sci-fi television these days, TV Guide let slip that Netflix's rumored flirtation to revive the series is still ongoing, despite the fact that's it's been almost a year since we'd heard any buzz. It also sounds like the fans are still making an effort to keep the show on the radar, as well, which is a positive sign.
Here's the choice excerpt:
Netflix is still kicking the tires on CBS' long-canceled post-nuclear explosion mystery Jericho, which it has considered reviving. Execs at the streaming service said fans shipped them several more boxes of peanuts over the holidays.
The show had solid ratings, though not good enough for CBS standards, so the network nuked the post-apocalyptic series after an abbreviated second season. But it found a brand-new audience thanks to streaming services like Netflix, and the show apparently remains a solid performer for the service. The Jericho universe has also continued via some successful comic-book projects, which means the fandom is still alive and well.
The show was an odd fit on CBS, but the premise was a great slice into how a nuclear apocalypse would affect America on the smallest scale: the tiny town of Jericho. From battles over supplies with neighboring towns to the bigger conspiracy surrounding why the bombs fell, the series developed a great mythos.
Though some of the cast and crew has moved on, none of them seem to be so overbooked that they couldn't fit in a limited series run if it was worth the time. Here's hoping Netflix will eventually get tired of kicking the tires and want to take it for a spin.

DOCTOR STRANGE FILM?
Yet another Doctor Strange film rumor has surfaced, and this one claims the project is finally officially on the Marvel slate.
Even amid all the other eventual Marvel Studios projects we'd love to see, Doctor Strange remains one of the most talked-about, alongside the likes of Ant-Man, which we know we're getting, and Black Panther, which we're also still waiting for. For at least two years now, the official Marvel Studios line has seemed to be something resembling "We want to make it, but we have to wait for the right time." Well, according to the folks at Schmoes Know, the right time is approaching, and it's Marvel Studios Phase Three.
We're well into "Phase Two" of Marvel's superhero universe at the moment. Iron Man 3 and Thor: The Dark World have already been released, Captain America: The Winter Soldier and Guardians of the Galaxy are on the way this year, and Ant-Man and Avengers: Age of Ultron are headed our way next year. After Age of Ultron, Marvel will presumably be kicking Phase Three into high gear, and Schmoes Know has what they deem a "very reliable source" who claims to know exactly what films are on the slate for that phase.
"The movies that will be part of Phase III for absolute certain are: Ant-Man, Captain America 3, Thor 3, The Avengers 3 and Dr. Strange," the source said.
So, while we certainly have to take this with a hefty dose of salt, we've got another rumor -- coupled with the previous report that Johnny Depp is already on Marvel's radar to play the title role in the film -- claiming that Doctor Strange is absolutely on the way. So, why does this source think it's finally happening? Well, it all comes down to Marvel Studios President Kevin Feige.
"Feige has pretty much confirmed Dr. Strange for some time now. They really wanted it to be a part of Phase 2 at one point, but like Ant-Man that just didn't happen. That's probably the one that Feige is personally rooting for the most and as a result it is the solo film that is the highest priority other than the sequels."
So, in this version of events, Doctor Strange is the next big new hero project after Ant-Man, but what about the other films we want? What about Black Panther?
"There has been talk about Black Panther and lots of talk about The Inhumans, they're in the pipeline but are pretty much in the same boat that Dr. Strange and Ant-Man were in two years ago, where they want them to happen, and they will most likely both happen, but it's just a question of how soon. However, those five films (Ant-Man, Cap 3, Thor 3, Dr. Strange & Avengers 3) are sure things and I can guarantee you they will all be announced at Comic Con if not sooner."
Well, this source certainly seems to be sure about the timeline. We've been burned before, of course, but we'll definitely keep an eye out. Comic-Con is only five short months away, after all, and it's always a big stage for Marvel fanfare.
PENNY DREADFUL
Showtime has released the full trailer for their upcoming "Penny Dreadful".
In "Penny Dreadful," some of literature's most famously terrifying characters – including Dr. Frankenstein, Dorian Gray and iconic figures from the novel Dracula – have become embroiled in Victorian London. The series is a frightening psychosexual thriller created, written and executive produced by three-time Oscar nominee John Logan (Hugo, The Aviator, Gladiator) and executive produced by Logan's Desert Wolf Productions, along with Oscar winner Sam Mendes (American Beauty, Skyfall) and Pippa Harris (Revolutionary Road), both of Neal Street.
"Penny Dreadful," starring Josh Hartnett, Timothy Dalton, Eva Green, Reeve Carney, Rory Kinnear, Billie Piper, Danny Sapani and Harry Treadaway, will premiere on May 11.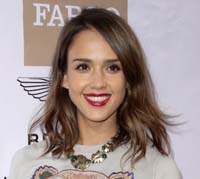 THE VEIL
Jessica Alba is, according to The Hollywood Reporter, negotiating to star opposite Thomas Jane in Universal Pictures' upcoming supernatural thriller The Veil. To be directed by Phil Joanou, the film boasts a screenplay by Robert Ben Garant.
The Veil begins 30 years ago, when members of a religious cult known as "Heaven's Veil" take their own lives. The truth behind what really happened remains buried deep in the memory of the sole survivor, a five-year-old girl, who returns to the compound with a documentary crew as an adult. They soon discover something that is far more terrifying than anything they could have imagined.
Alba recently starred on the television miniseries "The Spoils of Babylon." She can soon be seen in Joe Carnahan's microbudget actioner Stretch, Robert Rodriguez's Frank Miller anthology sequel Sin City: A Dame to Kill For, Tom Vaughn's romantic comedy How to Make Love Like an Englishman and Kyle Newman's teen assassin comedy actioner Barely Lethal.
Production on The Veil is slated to begin in April.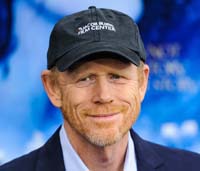 THE JUNGLE BOOK
Following the departure of the briefly-attached Alejandro Gonzalez Inarritu last month, Warner Bros. has found a new helmer for their upcoming The Jungle Book. The Hollywood Reporter brings word today that Rush helmer Ron Howard will direct the new adaptation of Rudyard Kipling's classic tome.
The original book was published in 1894 and includes, among a number of other animal-themed stories, the classic tales of an Indian boy named Mowgli who is raised by wolves and lives among the other animals in the jungle.
Warner's version of The Jungle Book will have to compete with another adaptation currently in the works. Jon Favreau is set to helm a Walt Disney Pictures take, planned for release on October 9, 2015.
THE ZOCALO TODAY
Be sure to check out The Zocalo Today on Facebook as well as at ISN News: The Zocalo Today on Yahoo Groups. SCIENCE FICTION NEWS STORIES:
Did you miss the news from yesterday -- or earlier in the week. Catch up by going to the February News Archive. I have broken up the huge file into months to make it easier to load. It will bring you up to date for all that has been going on in the world of science fiction. Go to:
January News
December News
November News
October News.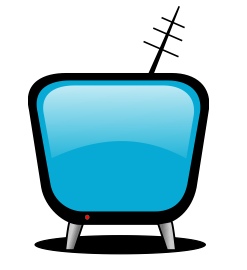 ON THE TUBE TONIGHT
8:00pm on CBS
Elementary Episode: The Marchioness S02, E07 (First Aired: Nov. 07, 2013)
Mycroft comes to New York and asks Sherlock and Watson to assist with a case involving his former fiancee; Sherlock struggles with Watson and Mycroft's relationship.

8:00pm on AMC
The Walking Dead Episode: After S04, E09 (First Aired: Feb. 09, 2014)
Rick deals with old wounds; prison residents consider if survival will be enough.

8:00pm on FX
Thor (2011)
After his reckless actions reignite an ancient war, the Norse god is stripped of his powers, cast out of Asgard and forced to live among humans. Chris Hemsworth, Natalie Portman, Anthony Hopkins, Tom Hiddleston, Stellan Skarsgård

9:00pm on CBS
The Mentalist Episode: Fire and Brimstone S06, E06 (First Aired: Nov. 10, 2013)
With the final clue in hand, Jane attempts to reveal the identity of Red John.

9:00pm on AMC
The Walking Dead Episode: Inmates NEW S04, E10
In the quest for stability and safety, the group faces many obstacles.

10:00pm on ABC
Castle Episode: Time Will Tell S06, E05 (First Aired: Oct. 21, 2013)
A suspect (Joshua Gomez) in a grisly murder claims he has traveled back in time to prevent terrible events from unfolding.

10:01pm on AMC
Talking Dead LIVE S03, E10
Guests discuss ``Inmates.''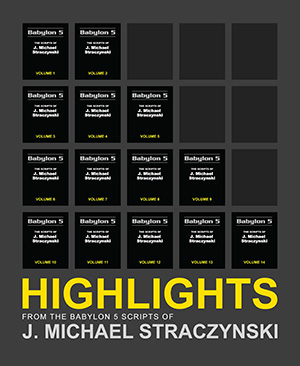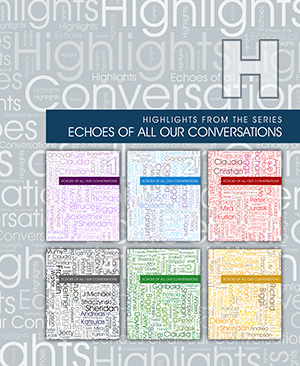 BOOK SAMPLERS
ABOUT THIS SCRIPT SERIES SAMPLER
In the six years since The Babylon 5 Scripts of J. Michael Strazynski limited edition series was retired on June 30, 2008, the B5 Books Team receives weekly (sometimes daily) emails from new fans about the availability of this limited series.
While we would never re-issue the books, the sheer volume of requests warranted our consulting with our Babylon 5 Fan Board -- great arbitors of what is fair to the fans and what isn't -- to get their feedback about a compilation that surveys a snippet of content from each of the 14 volumes.
In honor of the 20th anniversary of the series (January 26, 2014), the idea is to give fans an abbreviated experience of the full set. This highlights volume would solve several issues:
" a glimpse for the fans who never could have afforded the original investment
" a preview for fans who are now paying hundreds of dollars per volume for copies on eBay
" a "loaner" edition to friends for people who own the complete set
WHAT IS "ECHOES OF ALL OUR CONVERSATIONS?"
Fifteen years of "behind the scenes" Babylon 5 history as told by the actors and crew who were there in word-for-word transcripts of interviews with journalist Joe Nazzaro while the show was in production.
The limited-edition, six-volume series (and supplemental index) presented the uncensored and complete transcripts of Nazzaro's interviews with detailed editor's notes to provide a context for each conversation.
While this highlight sampler only contains 13.4% of the total pages from the series, it gives a comprehensive experience by including 27 interviews from across all volumes.
For complete details on what's included in this Highlights Sampler Edition, visit http://www.b5books.com.
KEEPING UP WITH CAST AND CREW
INTERVIEW WITH J. MICHAEL STRACZYNSKI
ABOUT THIS INTERVIEW:
In his three-and-a-half hour Archive interview, J. Michael Straczynski talks about his early life and writing career. He discusses working as an assistant to Norman Corwin and having a chance meeting with Rod Serling at an early age. He recalls his journalism career and his book on screenwriting, and discusses his time writing for the animated series He-Man and the Masters of the Universe and for Ghostbusters. Straczynski recalls making the transition to live-action writing on the revival of The Twilight Zone, which led to a job on the writing staff of Jake and the Fatman and later on Murder, She Wrote. He outlines creating, writing and producing the cult-classic television show Babylon 5 and shares his "five year plan" for the series. He speaks of lead actor Michael O'Hare's mental illness in season one, which led to O'Hare leaving the show and being replaced by Bruce Boxleitner. He talks about the CGI, special effects and storylines of Babylon 5 and discusses working with the cast and directors. He recounts his post-Babylon 5 career, which has included the follow-up series Crusade as well as comic books and several successful feature films. Karen Herman conducted the interview on May 15, 2013 in Encino, California.
Go to http://www.emmytvlegends.org/interviews/people/j-michael-straczynski to read through the interview, see the highlights of the intreview and watch the related video. This is a very well-done interview.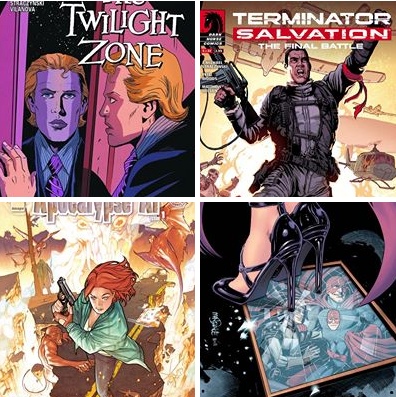 UPDATE FROM JMS
Holy crap...I just realized that I'd written down a date wrong...turns out that next Wednesday not only are The Adventures of Apocalypse Al #1 and Sidekick #5 hitting comic stores from Joe's Comics and Image, but so are issue 2 of the Twilight Zone book I'm doing for Dynamite AND issue 3 of the Terminator title I'm writing for Dark Horse. Four books on the same day...I may pass out.... Here are the covers for all four issues in one spot...

#FREEBABYLON5 BABYLON 5 is back on TV and from the comments on the Watch site, people are enjoying the first season all over again. Episodes air daily at 5:00pm. If you are in the UK, dial up Watch (Sky 109/Virgin 124). Don't miss an episode.
Would you believe 118 comments for just the first day of showing the series! I sure hope someone takes notice. Be sure to use the @Watch_channel twitter handle and link to the Watch Facebook page when posting. http://watch.uktv.co.uk/shows.babylon-5.
Be sure to visit the the newFree Babylon 5 website. It is time to gather and support the show we know and love.




Here is a quote from J. Michael Straczynski about emotions.
I had this theory that the more important and intimate the emotion, the fewer words are required to express it.

First it's in dating: "Will you go out with me?" Six words.
"Honey, I care for you." Five words.
"You matter to me." Four words.
"I love you." Three words.
"Marry me." Two words.
But what's left? What's the one most important and intimate word you can ever say to somebody? It's "goodbye."

While Michael O'Hare (Sinclair), Andreas Katsulas (G'Kar), Rick Biggs (Dr. Franklin), Tim Choate (Zathras) and Jeff Conoway (Zach Allen) are no longer with us, we will not forget their wonderful personalities and talent -- as well as their significant contributions to the BABYLON 5 universe. Be sure to visit In Memory Of for more information about memorial efforts.
Until we met again, in a place where no shadows fall.
BABYLON 5 BIRTHDAYS
Michael Beck - February 4
Ardwight Chamberlain - February 16
Karen Harrell - February 21
John Iacovelli - February 25
Bill Mumy - February 1
Matt Plummer - February 26
Majel Barrett Roddenberry - February 23 - she is greatly missed
John Schuck - February 4
Myriam Sirois - February 2
Teller, Zooty in the episode "Day of the Dead (Season 5)," Feb. 14. Have I missed anyone? If you know the birthday of someone connected with Babylon 5, pass the information along. We want to include everyone in our Happy Birthday Wishes.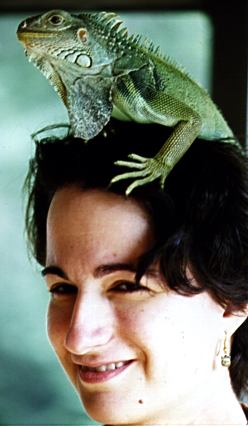 ITEMS OF INTEREST
Jeanne Cavelos, Author/Writer of novels that include Babylon5: Invoking Darkness, Summoning Light, Casting Shadows, and The Shadow Within; will be hosting Odyssey Workshops early in the coming year. Check her website and newsletter for details.
BABYLON 5 MUSIC VIDEOS AND TRIBUTES
John Hudgens has created many Babylon 5 videos, but I believe this is the most moving. It was first shown at the Phoenix Comic Con 20th Anniversary and honors many of the Babylon 5 family who have passed on.

Here is a link to John's Babylon 5 videos:
https://www.youtube.com/user/Babylon5MusicVideos?feature=watch

Richard Biggs memorial: http://www.youtube.com/watch?v=HyD4L8yNtsA

Andreas Katsulas memorial: http://www.youtube.com/watch?v=h2UQ2l9NPIg

- This is the extended version that I did for Andreas' widow ater the original cut was released on the net. It's never been seen online until now.

For those of you who've never seen these, I hope you enjoy them - and for those that have (and emailed me many times over the years about releasing them), I hope they're as good as you remember. Working with Joe on these videos was one of the highlights of my career, and I'll be forever grateful to him for the doors these have opened for me. I'm proud to have them on my resume.

John Hudgens
www.zteamproductions.com
---





FARPOINT
Dates: February 14-16, 2014
Place: Crowne Plaza, Baltimore, MD
Guests: Melissa McBride, others to be named shortly
For more information, go to Farpoint. SACRAMENTO COMIC CON
Dates: March 7-9, 2014
Place: Sacramento Convention Center
Guests: Stan Lee, William Shatner, Michael Rosenbaum, James Marsters, and many others.
Go to Sacramento for more information.

MEGACONVENTION 2014
Dates: March 21-23, 2014
Place: Orange County Convention Center, Orlando, FL
Guests include Stan Lee and David Morrissey.
For more information, go to www.Megaconvention.com.

STEEL CITY CON
Dates: April 11-13, 2014
Place: Monroeville Convention Center, Monroeville, PA
Guests: Jonathan Frakes, Lee Majors, Brent Spiner, Travis Love, Nicholas Brendon - and more
For more information, go to Steel City Con. AWESOME CON
Dates: April 18-20, 2014
Place: Walter E. Washington Convention Center, Washington, DC
Guests: Billie Piper, Kevin Sorbo, J.August Richards, Jewel Staite, and more
For more information, go to http://awesomecondc.com/.

SPOOKY EMPIRE'S MAY-HEM
Date: MAY 30 - JUNE 1, 2014
Place: Doubletree at Universal Studios
Guests: John Carpenter, Mark Ramones, Nick Castle, Laurie Holden
For more information, go to www.spookyempire.com.

PHILADELPHIA COMIC CON
Dates: June 19-22, 2014
Place: Pennsylvania Convention Center, Philadelphia, PA
Guests include: Michael Rooker, David McClintock, James Marsters, Sean Austin, and many others.
Go to Philadelphia for more information.

Florida Super Convention
Dates: July 3-6, 2014
Place: Miami Beach Convention Center, Miami Beach, FL
Guests: William Katt, Nichelle Nichols, Peter David
For more information, go to www.floridasupercon.com.

COMIC-CON INTERNATIONAL
Dates: July 24-27, 2014 Place: San Diego Convention Center
Guests: J. Michael Straczynski will be there along with a host of other guests
For more information, go to San Diego Comic Con. Star Trek Convention - Creation Entertainment
Dates: July 31 - August 3, 2014
Place: Rio Suites Hotel, Las Vegas, Nevada
Guests: WILLIAM SHATNER, KATE MULGREW, COLM MEANEY, WALTER KOENIG, NICHELLE NICHOLS, "ROM and NOG" as portrayed by Max Grodenchik and Aron Eisenberg, ANTHONY MONTGOMERY, JERRY HARDIN, TIM RUSS and MICHAEL FOREST. 87 plus more guests to come!
For more information, go to http://www.creationent.com/cal/st_lasvegas.html. SHORE-LEAVE
Dates: August 1-3, 2014
Place: Hunt Valley, MD (near Baltimore)
Guests: Richard Dean Anderson, Robert Piccardo and many more.
For more information, go to www.shore-leave.com. SPECIAL ANNOUNCEMENTS!
Wizard World Conventions has a large number of events planned for the year. Be sure to visit the page to see if there is a convention of interest near you.

Creation Entertainment has a large number of conventions planned for the next several months. They include stars from TWILIGHT, SUPERNATURAL, STARGATE, FARSCAPE, XENA, SERENITY, STAR TREK, etc. Check out their calendar to see if one will be in your neighborhood soon. Don't miss their Videos page as well. It is full of some priceless video from a number of conventions.

Be sure to visit the referenced sites to see if there have been changes in dates/guests attending. Visit our Convention Calendar for a full listing of upcoming conventions.
BACK ISSUES OF THE ZOCALO TODAY
The front page of the The Zocalo Today changes daily, so be sure to check the back issues to make sure that you haven't missed anything IMPORTANT! I hope you will become a regular visitor to The Zocalo Today!
---
Take care and I look forward to hearing from you.
Sandra Bruckner (sgbruckner@aol.com)
Editor/Publisher
ISN News: The Zocalo Today
http://www.isnnews.net
Copyright - SBruckner, 1999-2014