[an error occurred while processing this directive]

The Zocalo Today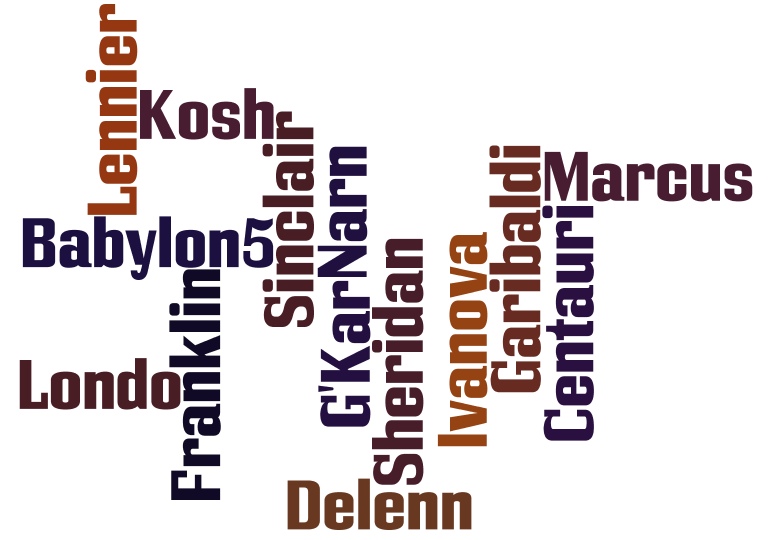 Welcome and thank you for dropping by. Babylon 5 brought many of us together -- and it remains with us, despite the fact that is no longer in production. The good thing is that the internet gives a LOT of ways to stay in touch. Don't be shy. Join in the discussion today or drop by Facebook or Twitter.

If you have questions or items for the news, drop me a line at sgbruckner@aol.com.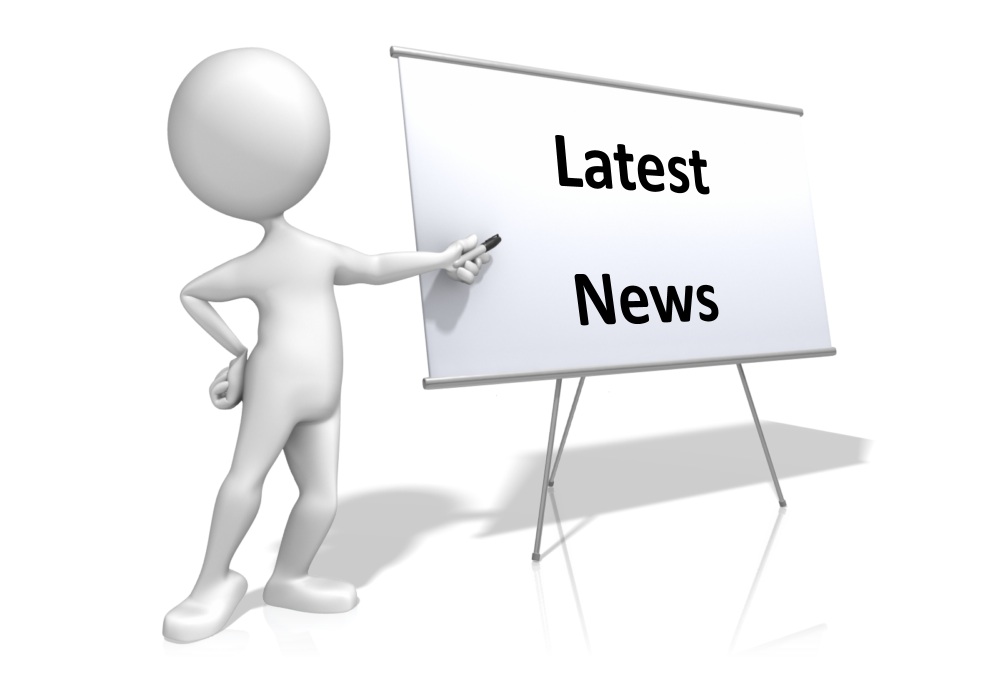 SUNDAY, FEBRUARY 23, 2014
HEROES REBORN
Someone's been paying close attention to the event series return of "24" and that person is "Heroes" creator Tim Kring. It was announced during NBC's primetime coverage of the 2014 Winter Olympics that "Heroes Reborn" will air on the network in 2015.
NBC says they are keeping all storyline and character details under wraps or now, but the stand-alone series will be executive produced by Kring. "Shows with that kind of resonance don't come around often and we thought it was time for another installment," NBC Entertainment President Jennifer Salke said in a release. "We're thrilled that visionary creator Tim Kring was as excited about jumping back into this show as we were and we look forward to all the new textures and layers Tim plans to add to his original concept."
While NBC is being secretive on the details, Salke adds that it's possible some familiar faces may return for the miniseries. NBC will also launch a digital series to introduce new characters and storylines to the mythology before it premieres. "Heroes" originally ran on NBC from 2006-2010.

TRANSFORMERS: AGE OF EXTINCTION
Though the first three movies had a brighter edge to all the action and mayhem, it sounds like folks might want to think twice before taking their kiddos to see Transformers: Age of Extinction.
Titus Welliver (Lost, Argo), who has a mystery role in the upcoming sequel, opened up with Nerdist about what fans can expect from the semi-reboot (but don't call it a reboot) that Michael Bay is cooking up with Mark Wahlberg. According to Welliver, Extinction will have a much darker slant than the first three films.
Here's the choice excerpt:
"I've now won the hard earned respect of my children because I'm in aTransformers film, and I've always wanted to work with Michael Bay and certainly Mark Wahlberg and Kelsey Grammer. It's a bit more of a darker vision of the Transformers world… It's not a kids movie, I'll tell you that much."
The more we hear, the more curious we become to see how this one turns out. Obviously, Transformers is a kid-teen brand, but it definitely needed something to happen creatively to necessitate a reason to continue the film franchise. Going darker, with a fresh cast, is at least something different.
It also brings up another interesting question: Will Transformers fans turn out en masse for a "darker," more mature take on the franchise? We think so, especially when you consider that most of the teens who enjoyed the first film are actually young adults now ... meaning Michael Bay might be smarter than we think by aiming for this demographic.

THE HOBBIT: THE DESOLATION OF SMAUG
Peter Jackson's Weta Digital has released a new video exclusively to The Hollywood Reporter detailing its Oscar-nominated work to create the massive dragon Smaug and meld it with the performance of Benedict Cumberbatch for The Hobbit: The Desolation of Smaug. "Our challenge with Smaug was making him every bit as engaging and believable as his live-action counterparts," explains David Clayton of Smaug's Oscar-nominated VFX team from Weta Digital.
Clayton tells THR that to get started, Cumberbatch came to Wellington, N.Z.'s Weta in early 2012. "Using our motion-capture stage, we recorded his performances, which focused on the conversation with Bilbo sequence. Having Benedict in a mocap suit was lots of fun -- for us, and hopefully for him, too -- and seemed to help get him immersed and home in on the character."
The animation team then grafted Cumberbatch's performance onto the CG dragon. "The translation of performance from Benedict to Smaug wasn't a one-to-one match like you'd get from a humanoid creature. They have very different physiologies," Clayton explains. "As animators we had to transpose the elements of Benedict's performance that were critical to the shot, such as head nuances and facial expressions. We then built up the majority of his motion with keyframe animation" --meaning that it was animated by hand.
"Smaug needed a formidable presence, so we worked hard to craft impressive poses for his massive body, wings and tail. He also covered a full range of moods -- from supreme arrogance to paranoid suspicion, from curiosity to violent rage. Adding to his versatility as a character was the creation of his hands. We achieved this by adding a thumb and extra forefingers to Smaug's wings."
To allow Smaug to live in his chamber of Erebor -- which is filled with gold coins -- the team wanted his movement to be "confident and self assured. We got creative with his locomotion through the gold by plowing him through the coins like a train through snow."
This was a formidable challenge, as the VFX team had to simulate all the coins with each movement of the dragon. Some of the action sequences involved hundreds of millions of CG coins moving at once."
As the Weta team built up Smaug sequences with more evolved animation, Cumberbatch used those visuals for additional ADR, working with the sound team (Smaug is also nominated for sound editing and sound mixing Oscars). "It became this great collaboration through which we were able to get the most out of this amazing character," Clayton says.
SATURDAY, FEBRUARY 22, 2014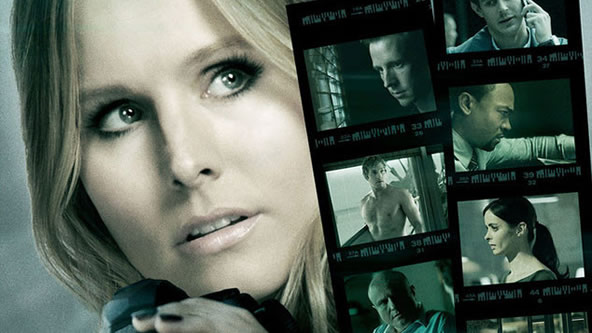 VERONICA MARS
"Veronica Mars" keeps changing the way things are done. The fact that it was funded almost entirely by fans was the first big step, but it's still breaking the mold. Creator and director Rob Thomas revealed in an e-mail to Kickstarter backers that the movie will be released online and through cable and satellite providers on the day of its theatrical release.
It's a move that's pretty much unheard of for a release from a major studio like Warner Bros., as theaters like to have a release window that will draw people out of the house and into the multiplex. The "Veronica Mars" movie seems to like doing things that are unheard of, though.
That means it will be available worldwide on release day, including roughly 270 theaters. That also means backers who donated $35 or more to the cause will get to download their free copy of the movie earlier than they probably expected.
"Veronica Mars" is out on March 14.

FARSCAPE
It's been more than a decade since Farscape came to an end, but most fans still carry around a Moya-sized hole in their hearts. Well, good news -- more Farscape could be on the way.
It's being reported that Justin Monjo, who wrote several episodes of the original Farscape series, is working on a screenplay for a new Farscape film (likely a TV movie) which would pick up the story of John Crichton and company several years after the end of the Peacekeeper Wars miniseries.
The report comes via screenwriter news site if.com.au, and also notes Monjo is penning the pilot for HBO's new Peter Dinklage-led sci-fi/fantasy project The Beasts of Valhalla. That sounds cool, too, but what has us chomping at the bit is the thought of some new Farscape adventures.
The plot line is pretty thin at the moment, though Monjo has apparently revealed the story will follow John and Aeryn's 19-year-old son, who is discovered in hiding and forced to rejoin his parents on their spaceship. The project will apparently be directed by Brian Henson, with Jim Henson Productions. Henson served as a producer for Farscape's entire run, though his directorial credits are a bit thin, with just a handful of scattered television episodes on the list.
This is obviously great news, and we're psyched to hear there's momentum to bring Farscape back to life, but there's no obvious indication that series creator Rockne S. O'Bannon (Revolution, Defiance) is involved in any meaningful way. He was the heart and soul of the series, and we just hope Monjo and Henson make it a point to involve him if this actually gets off the ground.

JINN
When last seen in Star Wars Episode I: The Phantom Menace playing the seething Sith Lord Darth Maul, Ray Park was being separated in mid-torso by Obi-Wan's scorching lightsaber. Now Park is back on the attack as Gabriel, leader of a gang of badass genie hunters in director Ajmal Zaheer Ahmad's supernatural thriller Jinn. Ahmad is better known as a Hollywood storyboard artist and music video director with one feature, It's a Mismatch, under his belt. Here, in his first indie horror film, the rich vein of Arabian folklore is mined with riveting results, centering around the legends of The Jinn, supernatural creation entities infused into the core beliefs of many international cultures.
Here's the official synopsis:
In the beginning, three were created. Man made of clay. Angels made of light. And a third made of fire. Stories of angels and men have captured the imagination and been etched into history crossing boundaries of culture, religion and time. These two races have dominated the landscape of modern mythology, shrouding the evidence that a third was ever created. This third race, born of smokeless fire, was named the jinn. Modern man has all but forgotten this third race ever existed.
It is time for him to remember...
The solid cast stars Ray Park as Gabriel and Serinda Swan as Jasmine, plus Faran Tahir, William Atherton and Dominic Rains as the intrepid monster murderers. Jinn will open in the U.S. on April 4, 2014, in limited release.

CAPTAIN AMERICA: WINTER SOLDIER
Did Marvel Studios just give away a major new development in its cinematic universe?
The marketing machine for Captain America: The Winter Soldier is officially in high gear, and that means fans (including us) are scouring every poster, every interview and every possible snippet of new footage for as much Marvel awesomeness as they can handle. Sometimes all these tidbits -- like toy releases, for example -- leave us with little more than idle speculation that we'll never really sort out until we see the film. Sometimes, though, Marvel puts something right out in the open, either because they want us to know it or they want us to think we do, and that's certainly the case with the latest Winter Soldier TV spot.
Oh, and we'd warn you about spoilers, but since this is going to be hitting pretty much every TV in America at some point, you'll probably have a hard time escaping it.
Did you hear it?
"Fury's last words were not to trust anyone."
Fury's last words?
We already know from the Winter Soldier footage that's hit so far that Samuel L. Jackson's Nick Fury gets into a pretty serious dust-up with the metal-armed villain in the flick, something that's shown again here when Winter Soldier flips Fury's car via carefully placed explosive device. We expected Fury to go through some rough stuff, but will it really kill him?
Obviously, Marvel's not going to just telegraph a major character death in a TV spot like this, but even if they accidentally did, we already know that Jackson's Marvel work doesn't end here. He's already committed to returning for Avengers: Age of Ultron, and his current (as far as we know) nine-film deal with the company means he'd have at least two more big-screen appearances after that. So, since we have all that knowledge, we have to ask ourselves: What does Marvel want us to believe is happening here?
Well, Joss Whedon has already established that returning from the dead in the Marvel Cinematic Universe is possible, and if it happened for one of Fury's subordinates, it can certainly happen for him, too. So, will Fury get a Coulson-style rebirth? It seems unlikely that Marvel would pull the same trick again that quickly, so let's consider another, more likely option. This could be our indicator that Cap and company just think that Fury's dead, and meanwhile Cap has to deal with the less familiar side of S.H.I.E.L.D. under Alexander Pierce (Robert Redford). Whatever happens, though, we've now got Fury's fate to think about for the next month and a half, and for whatever reason, Marvel wanted it that way.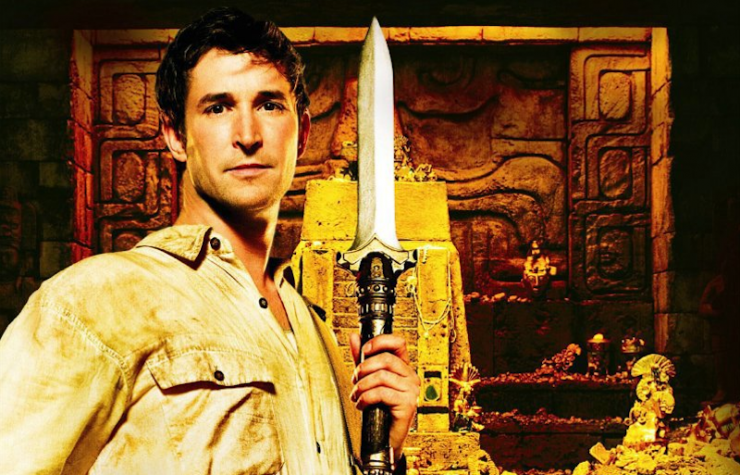 THE LIBRARIAN
TNT is developing a new series based on The Librarian. If you're not familiar, it's a trilogy of made-for-TV movies starring Noah Wyle as the title character. The network aired the first installment, The Librarian: Quest for the Spear, in 2004, followed by Return to King Solomon's Mines in 2006 and Curse of the Judas Chalice in 2008. They're very fun fantasy films that have an Indiana Jones vibe.
All three movies were successful, and now, six years after the last entry, TNT wants more. But this time they're interested in a 10-episode series. As we all know, Wyle is currently the star of TNT's Falling Skies, which is moving into its fourth season. Yet the network still wants the actor to reprise his role of Flynn Carsen for its new project.
According to TVLine, the show's tentatively called The Librarians and it "would center on four ordinary people with extraordinary talents who discover that they have been selected by Wyle's Flynn to work for The Library, an ancient fellowship of knowledge and heroism. The quartet travels the world investigating strange occurrences, battling ancient conspiracies and protecting the innocent from the dangerous, secret world of magic."
While the network wants Wyle to appear in a recurring capacity, the remaining cast has yet to be announced. The previous Librarian films featured Bob Newhart, Joan Curtain, Sonya Walger, Kelly Hu, Gabrielle Anwar and Stana Katic.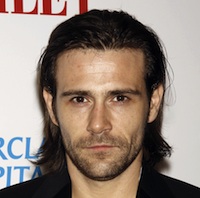 CONSTANTINE
NBC has found its "Constantine"! Deadline reports that Welsh actor Matt Ryan ("Collision," "Criminal Minds: Suspect Behavior") will play John Constantine, DC Comics' rogueish supernatural detective, in their upcoming television pilot.
Written by David S. Goyer (Batman Begins, Man of Steel) and Daniel Cerone ("The Mentalist"), "Constantine" follows the titular character, created by Alan Moore during his run on "Swamp Thing" but better known for his solo series, "Hellblazer." Launched as a DC Comics title, it shifted to their Vertigo imprint in 1993 and finally concluded only a few years ago after 300 issues. Constantine now exists in the "New 52" continuity as a younger man.
The series joins "Arrow," "The Flash" and "Gotham" as another DC comics-based television series.
ARROW
The CW has released the first clip from episode 2.14 of "Arrow." Titled "Time of Death," the episode is described as follows:
"Oliver brings Sara into the Arrow team. Watching Oliver and Diggle spar with Sara and talk old scars, Felicity starts to feel left out. The team is investigating a villain named William Tockman, a.k.a. The Clock King (guest star Robert Knepper), who is a brilliant thief armed with technology that can open any bank vault in Starling City. After The Clock King infiltrates the computer systems in the lair, Felicity feels pressure to prove her worth. When she gets a lead on Tockman's whereabouts, she heads out without the team, putting her in peril. Meanwhile, Oliver throws Sara a welcome home party, but Laurel refuses to attend. After Lance makes his case for a family dinner, Laurel acquiesces, but when Oliver shows up with Sara, she loses her temper on both of them."
Directed by Nick Copus and written by Wendy Mericle & Beth Schwartz, "Time of Death" will air February 26. "Arrow" airs on Wednesdays at 8 P.M. ET/PT on The CW.
THE ZOCALO TODAY
Be sure to check out The Zocalo Today on Facebook as well as at ISN News: The Zocalo Today on Yahoo Groups. SCIENCE FICTION NEWS STORIES:
Did you miss the news from yesterday -- or earlier in the week. Catch up by going to the February News Archive. I have broken up the huge file into months to make it easier to load. It will bring you up to date for all that has been going on in the world of science fiction. Go to:
January News
December News
November News
October News.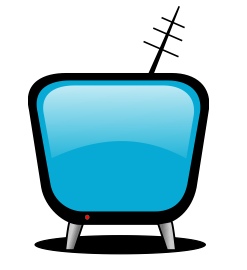 ON THE TUBE TONIGHT
8:00pm on AMC
The Walking Dead Episode: Inmates S04, E10 (First Aired: Feb. 16, 2014)
In the quest for stability and safety, the group faces many obstacles.

8:00pm on BBC America
The Matrix(1999)
A computer hacker joins forces with rebel warriors to battle a malevolent cyberintelligence. Keanu Reeves, Laurence Fishburne, Carrie-Anne Moss, Hugo Weaving, Joe Pantoliano

9:00pm on CBS
The Mentalist Episode: The Great Red Dragon S06, E07 (First Aired: Nov. 17, 2013)
The recent shocking events at Jane's house narrows down the Red John list, identifying the CBI's high-priority suspects.

9:00pm on AMC
The Walking Dead Episode: Claimed NEW S04, E11
A number of immediate threats plague Rick; group members deal with their past.

9:00pm on Syfy
Final Destination 2(2003)
Death returns to claim the lives of those who did not die in a horrible highway calamity as they were meant to do. Ali Larter, A.J. Cook, Michael Landes, Terrence ``T.C.'' Carson, Jonathan Cherry

10:00pm on ABC
Castle Episode: Get a Clue S06, E06 (First Aired: Oct. 28, 2013)
As Castle and Beckett investigate the ritualistic murder of a young woman, they find strange symbols in the victim's apartment; Castle struggles with Alexis' decision to move in with Pi.

10:01pm on AMC
Talking Dead LIVE S03, E11
Guests discuss ``Claimed.''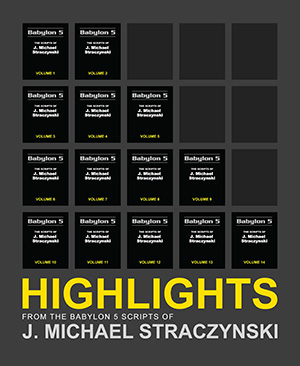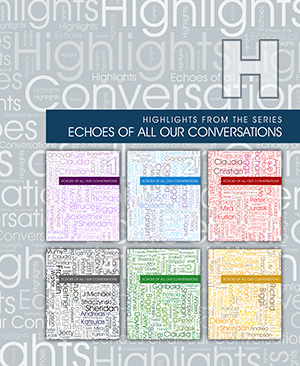 BOOK SAMPLERS
ABOUT THIS SCRIPT SERIES SAMPLER
In the six years since The Babylon 5 Scripts of J. Michael Strazynski limited edition series was retired on June 30, 2008, the B5 Books Team receives weekly (sometimes daily) emails from new fans about the availability of this limited series.
While we would never re-issue the books, the sheer volume of requests warranted our consulting with our Babylon 5 Fan Board -- great arbitors of what is fair to the fans and what isn't -- to get their feedback about a compilation that surveys a snippet of content from each of the 14 volumes.
In honor of the 20th anniversary of the series (January 26, 2014), the idea is to give fans an abbreviated experience of the full set. This highlights volume would solve several issues:
" a glimpse for the fans who never could have afforded the original investment
" a preview for fans who are now paying hundreds of dollars per volume for copies on eBay
" a "loaner" edition to friends for people who own the complete set
WHAT IS "ECHOES OF ALL OUR CONVERSATIONS?"
Fifteen years of "behind the scenes" Babylon 5 history as told by the actors and crew who were there in word-for-word transcripts of interviews with journalist Joe Nazzaro while the show was in production.
The limited-edition, six-volume series (and supplemental index) presented the uncensored and complete transcripts of Nazzaro's interviews with detailed editor's notes to provide a context for each conversation.
While this highlight sampler only contains 13.4% of the total pages from the series, it gives a comprehensive experience by including 27 interviews from across all volumes.
For complete details on what's included in this Highlights Sampler Edition, visit http://www.b5books.com.
KEEPING UP WITH CAST AND CREW
INTERVIEW WITH J. MICHAEL STRACZYNSKI
ABOUT THIS INTERVIEW:
In his three-and-a-half hour Archive interview, J. Michael Straczynski talks about his early life and writing career. He discusses working as an assistant to Norman Corwin and having a chance meeting with Rod Serling at an early age. He recalls his journalism career and his book on screenwriting, and discusses his time writing for the animated series He-Man and the Masters of the Universe and for Ghostbusters. Straczynski recalls making the transition to live-action writing on the revival of The Twilight Zone, which led to a job on the writing staff of Jake and the Fatman and later on Murder, She Wrote. He outlines creating, writing and producing the cult-classic television show Babylon 5 and shares his "five year plan" for the series. He speaks of lead actor Michael O'Hare's mental illness in season one, which led to O'Hare leaving the show and being replaced by Bruce Boxleitner. He talks about the CGI, special effects and storylines of Babylon 5 and discusses working with the cast and directors. He recounts his post-Babylon 5 career, which has included the follow-up series Crusade as well as comic books and several successful feature films. Karen Herman conducted the interview on May 15, 2013 in Encino, California.
Go to http://www.emmytvlegends.org/interviews/people/j-michael-straczynski to read through the interview, see the highlights of the intreview and watch the related video. This is a very well-done interview.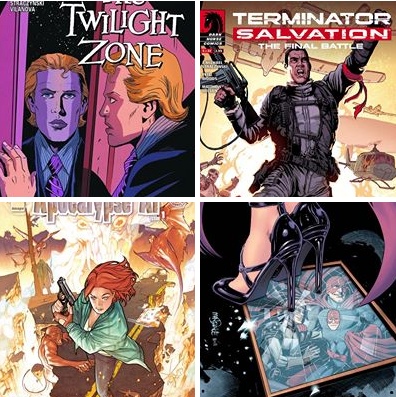 UPDATE FROM JMS
Holy crap...I just realized that I'd written down a date wrong...turns out that next Wednesday not only are The Adventures of Apocalypse Al #1 and Sidekick #5 hitting comic stores from Joe's Comics and Image, but so are issue 2 of the Twilight Zone book I'm doing for Dynamite AND issue 3 of the Terminator title I'm writing for Dark Horse. Four books on the same day...I may pass out.... Here are the covers for all four issues in one spot...

#FREEBABYLON5 BABYLON 5 is back on TV and from the comments on the Watch site, people are enjoying the first season all over again. Episodes air daily at 5:00pm. If you are in the UK, dial up Watch (Sky 109/Virgin 124). Don't miss an episode.
Would you believe 118 comments for just the first day of showing the series! I sure hope someone takes notice. Be sure to use the @Watch_channel twitter handle and link to the Watch Facebook page when posting. http://watch.uktv.co.uk/shows.babylon-5.
Be sure to visit the the newFree Babylon 5 website. It is time to gather and support the show we know and love.




Here is a quote from J. Michael Straczynski about emotions.
I had this theory that the more important and intimate the emotion, the fewer words are required to express it.

First it's in dating: "Will you go out with me?" Six words.
"Honey, I care for you." Five words.
"You matter to me." Four words.
"I love you." Three words.
"Marry me." Two words.
But what's left? What's the one most important and intimate word you can ever say to somebody? It's "goodbye."

While Michael O'Hare (Sinclair), Andreas Katsulas (G'Kar), Rick Biggs (Dr. Franklin), Tim Choate (Zathras) and Jeff Conoway (Zach Allen) are no longer with us, we will not forget their wonderful personalities and talent -- as well as their significant contributions to the BABYLON 5 universe. Be sure to visit In Memory Of for more information about memorial efforts.
Until we met again, in a place where no shadows fall.
BABYLON 5 BIRTHDAYS
Michael Beck - February 4
Ardwight Chamberlain - February 16
Karen Harrell - February 21
John Iacovelli - February 25
Bill Mumy - February 1
Matt Plummer - February 26
Majel Barrett Roddenberry - February 23 - she is greatly missed
John Schuck - February 4
Myriam Sirois - February 2
Teller, Zooty in the episode "Day of the Dead (Season 5)," Feb. 14. Have I missed anyone? If you know the birthday of someone connected with Babylon 5, pass the information along. We want to include everyone in our Happy Birthday Wishes.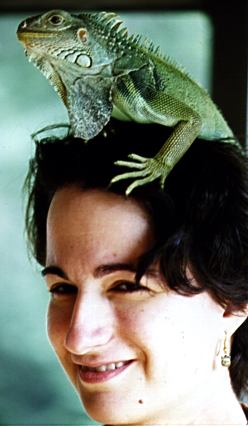 ITEMS OF INTEREST
Jeanne Cavelos, Author/Writer of novels that include Babylon5: Invoking Darkness, Summoning Light, Casting Shadows, and The Shadow Within; will be hosting Odyssey Workshops early in the coming year. Check her website and newsletter for details.
BABYLON 5 MUSIC VIDEOS AND TRIBUTES
John Hudgens has created many Babylon 5 videos, but I believe this is the most moving. It was first shown at the Phoenix Comic Con 20th Anniversary and honors many of the Babylon 5 family who have passed on.

Here is a link to John's Babylon 5 videos:
https://www.youtube.com/user/Babylon5MusicVideos?feature=watch

Richard Biggs memorial: http://www.youtube.com/watch?v=HyD4L8yNtsA

Andreas Katsulas memorial: http://www.youtube.com/watch?v=h2UQ2l9NPIg

- This is the extended version that I did for Andreas' widow ater the original cut was released on the net. It's never been seen online until now.

For those of you who've never seen these, I hope you enjoy them - and for those that have (and emailed me many times over the years about releasing them), I hope they're as good as you remember. Working with Joe on these videos was one of the highlights of my career, and I'll be forever grateful to him for the doors these have opened for me. I'm proud to have them on my resume.

John Hudgens
www.zteamproductions.com
---





SACRAMENTO COMIC CON
Dates: March 7-9, 2014
Place: Sacramento Convention Center
Guests: Stan Lee, William Shatner, Michael Rosenbaum, James Marsters, and many others.
Go to Sacramento for more information.

MEGACONVENTION 2014
Dates: March 21-23, 2014
Place: Orange County Convention Center, Orlando, FL
Guests include Stan Lee and David Morrissey.
For more information, go to www.Megaconvention.com.

STEEL CITY CON
Dates: April 11-13, 2014
Place: Monroeville Convention Center, Monroeville, PA
Guests: Jonathan Frakes, Lee Majors, Brent Spiner, Travis Love, Nicholas Brendon - and more
For more information, go to Steel City Con. AWESOME CON
Dates: April 18-20, 2014
Place: Walter E. Washington Convention Center, Washington, DC
Guests: Billie Piper, Kevin Sorbo, J.August Richards, Jewel Staite, and more
For more information, go to http://awesomecondc.com/.

SPOOKY EMPIRE'S MAY-HEM
Date: MAY 30 - JUNE 1, 2014
Place: Doubletree at Universal Studios
Guests: John Carpenter, Mark Ramones, Nick Castle, Laurie Holden
For more information, go to www.spookyempire.com.

PHILADELPHIA COMIC CON
Dates: June 19-22, 2014
Place: Pennsylvania Convention Center, Philadelphia, PA
Guests include: Michael Rooker, David McClintock, James Marsters, Sean Austin, and many others.
Go to Philadelphia for more information.

Florida Super Convention
Dates: July 3-6, 2014
Place: Miami Beach Convention Center, Miami Beach, FL
Guests: William Katt, Nichelle Nichols, Peter David
For more information, go to www.floridasupercon.com.

COMIC-CON INTERNATIONAL
Dates: July 24-27, 2014 Place: San Diego Convention Center
Guests: J. Michael Straczynski will be there along with a host of other guests
For more information, go to San Diego Comic Con. Star Trek Convention - Creation Entertainment
Dates: July 31 - August 3, 2014
Place: Rio Suites Hotel, Las Vegas, Nevada
Guests: WILLIAM SHATNER, KATE MULGREW, COLM MEANEY, WALTER KOENIG, NICHELLE NICHOLS, "ROM and NOG" as portrayed by Max Grodenchik and Aron Eisenberg, ANTHONY MONTGOMERY, JERRY HARDIN, TIM RUSS and MICHAEL FOREST. 87 plus more guests to come!
For more information, go to http://www.creationent.com/cal/st_lasvegas.html. SHORE-LEAVE
Dates: August 1-3, 2014
Place: Hunt Valley, MD (near Baltimore)
Guests: Richard Dean Anderson, Robert Piccardo and many more.
For more information, go to www.shore-leave.com. SPECIAL ANNOUNCEMENTS!
Wizard World Conventions has a large number of events planned for the year. Be sure to visit the page to see if there is a convention of interest near you.

Creation Entertainment has a large number of conventions planned for the next several months. They include stars from TWILIGHT, SUPERNATURAL, STARGATE, FARSCAPE, XENA, SERENITY, STAR TREK, etc. Check out their calendar to see if one will be in your neighborhood soon. Don't miss their Videos page as well. It is full of some priceless video from a number of conventions.

Be sure to visit the referenced sites to see if there have been changes in dates/guests attending. Visit our Convention Calendar for a full listing of upcoming conventions.
BACK ISSUES OF THE ZOCALO TODAY
The front page of the The Zocalo Today changes daily, so be sure to check the back issues to make sure that you haven't missed anything IMPORTANT! I hope you will become a regular visitor to The Zocalo Today!
---
Take care and I look forward to hearing from you.
Sandra Bruckner (sgbruckner@aol.com)
Editor/Publisher
ISN News: The Zocalo Today
http://www.isnnews.net
Copyright - SBruckner, 1999-2014