[an error occurred while processing this directive]

The Zocalo Today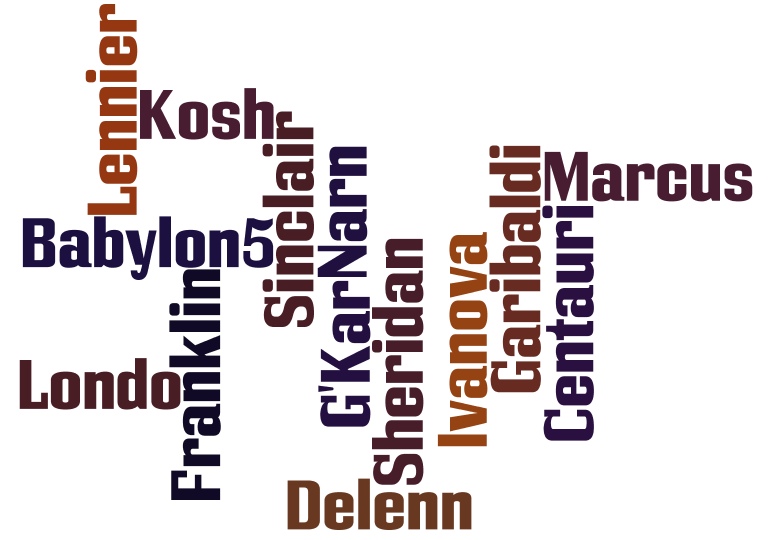 Welcome and thank you for dropping by. Babylon 5 brought many of us together -- and it remains with us, despite the fact that is no longer in production. The good thing is that the internet gives a LOT of ways to stay in touch. Don't be shy. Join in the discussion today or drop by Facebook or Twitter.

If you have questions or items for the news, drop me a line at sgbruckner@aol.com.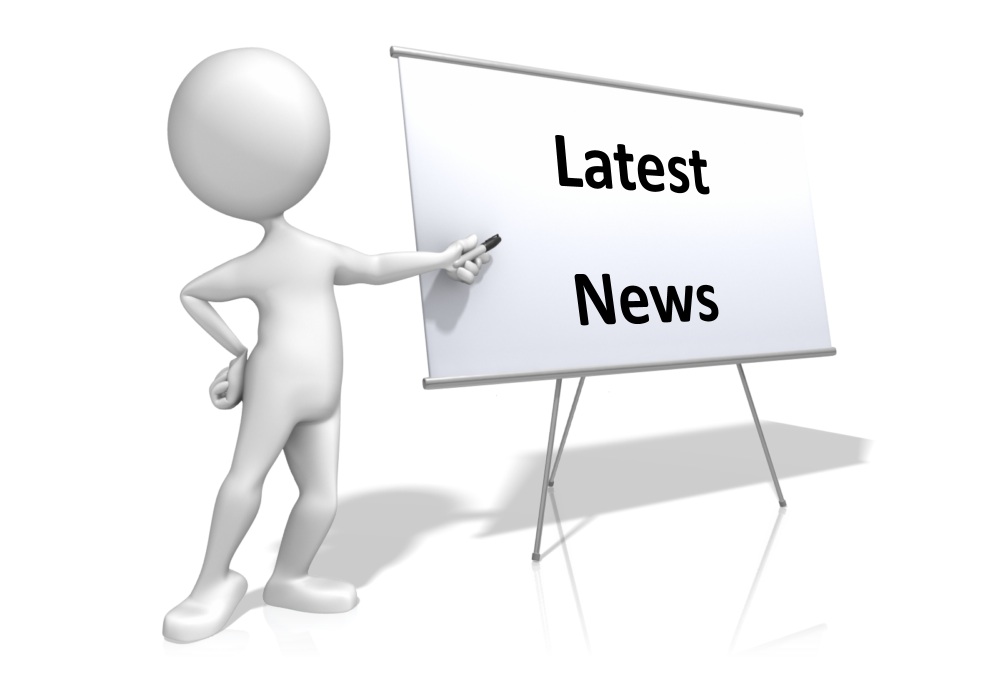 SUNDAY, MARCH 9, 2014
24
The new "24" miniseries event is almost here, and the famous clock will start ticking again in May.
If you can't wait that long to get your fix of Jack Bauer (Kiefer Sutherland), then check out this promo FOX released on Friday (March 7) for the new season. The footage is chock full of intense, pulse-pounding action that "24" is known for. Plus, there's the added high-stakes of Bauer being judged as a traitor to the very country he's saved time and time again. "There's no going home for me," he says ominously.
"24: Live Another Day" premieres May 5 on FOX.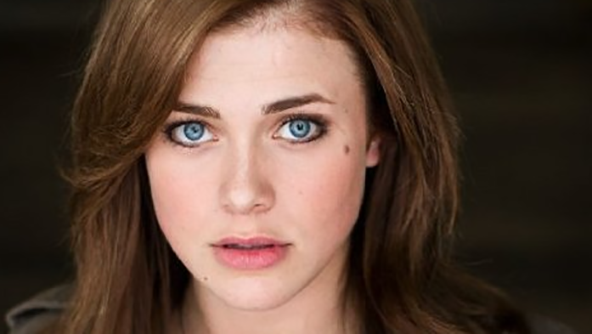 SUPERNATURAL: BLOODLINES
"Supernatural" fans, here's some major news about the upcoming spinoff pilot "Supernatural: Tribes" -- it's getting a name change!
The potential new series is now called "Supernatural: Bloodlines," a title much more fitting for the project about five mafia-like monster families who run the evil underworld of Chicago. The families are being tracked by a new hunter, Ennis, who's trying to stop them and rid Chicago of all things supernatural, spurred by a personal tragedy that propelled him to learn the truth about monsters and hunting.
"Supernatural: Bloodlines" will air its backdoor pilot on Tuesday, April 29 as an episode of its parent, long-running CW series "Supernatural."
The pilot has also just finished casting its series regulars, as Melissa Roxburgh has landed the role of Violet Durant, TVLine reports. She is a member of a powerful werewolf pack and hides her true nature because of her forbidden love for family rival David ("The Vampire Diaries" star Nathaniel Bozulic), who is a part of the shapeshifter family. Roxburgh has previously appeared on parent series "Supernatural" in the Season 7 episode, "Time After Time," as well as "Arrow" as Thea's friend.
Along with Roxburgh and Buzolic, "Supernatural: Bloodlines" will star Danielle Savre as shapeshifter Margo Hayden, Sean Faris as werewolf Julian Durant, Lucien Laviscount as police academy trainee/new hunter Ennis Roth and Stephen Martines as "world-weary" detective Freddie Costa.

AGENTS OF S.H.I.E.L.D.
We got to see Lady Sif's arrival on Earth in an earlier clip today and now ABC and Marvel have released a second clip from the next episode of "Marvel's Agents of S.H.I.E.L.D." (via The Huffington Post). In it, Lorelei (played by Elena Satine) ditches the newlywed man she had just enslaved for a biker gang.
"Marvel's Agents of S.H.I.E.L.D." airs Tuesday at 8 p.m. EST on ABC.
SATURDAY, MARCH 8, 2014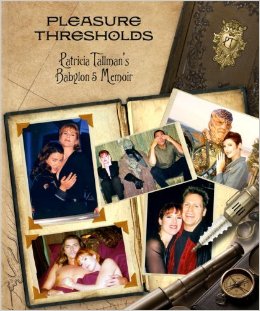 PLEASURE THRESHOLDS
"We are thrilled to announce Pat Tallman's book Pleasure Thresholds is finally available on Amazon! Amazon link.

The Ultimate Insider's Experience of Babylon 5: A behind-the-scenes peek into Patricia Tallman's life during her "B5 Years." A candid (and occasionally spicy) memoir told through print, video and audio. Pleasure Thresholds is a behind the scenes look at Patricia Tallman's life during the 5 years she spent shooting the hit science fiction series Babylon 5. An actress and stunt woman, Tallman recounts the deeply personal details of her life working on Babylon5, Star Trek:TNG, Deep Space Nine and films such as Jurassic Park ( as Laura Dern's stunt double). Autographed by Pat Tallman and J. Michael Straczynski . Can be personalized! Also available for overseas sales. Message us here: Pattallmannewsletter@gmail.com for shipping rates for non USA purchase. Thank you!"

DELIVER US FROM EVIL
When, in the whole history of horror cinema, has it ever been wise to peek under the bed in a dark room? Exactly. But it's still an effective scare no matter how you slice it.
Supposedly inspired by real-life events, Deliver Us From Evil, was adapted from the 2001 cult novel Beware The Night by Ralph Sarchie. Sarchie, a veteran of the NYPD's 46th Precinct in South Bronx, chronicled evil doings based on his actual otherworldy police cases and occult investigations.
Billed as "The Terrifying True Story Of Demonic Possession And Exorcism In A City Under Diabolical Siege," the book has gone on in geek realms to gain notoriety as a pretty scary read. This adaptation, directed by Sinister's Scott Derrickson and starring Eric Bana, Edgar Ramirez, Olivia Munn and Joel McHale, looks devilishly cool!
Here's the synopsis:
In DELIVER US FROM EVIL, New York police officer Ralph Sarchie (Eric Bana), struggling with his own personal issues, begins investigating a series of disturbing and inexplicable crimes. He joins forces with an unconventional priest (Edgar Ramírez), schooled in the rituals of exorcism, to combat the frightening and demonic possessions that are terrorizing their city. Inspired by the book, which details Sarchie's bone-chilling real-life cases.
Deliver Us From Evil strikes theaters on July 2, 2014.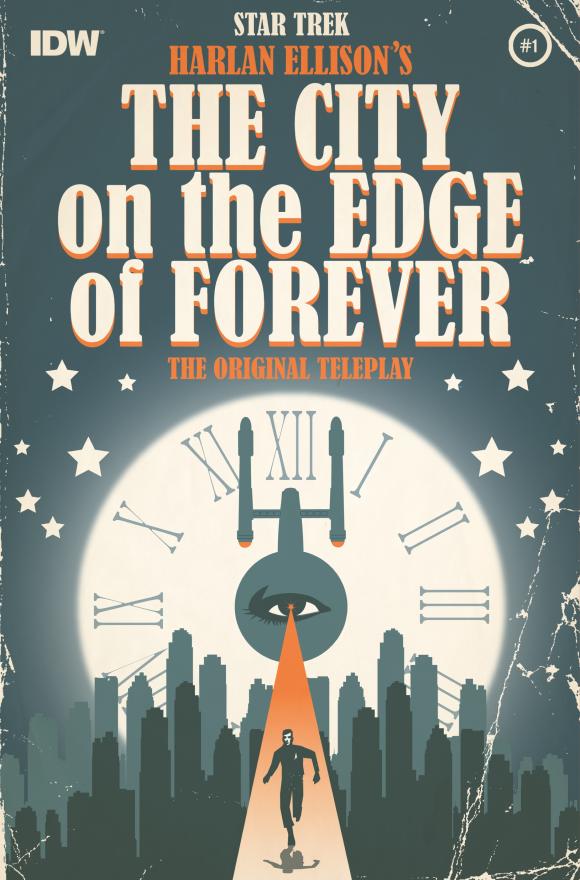 CITY ON THE EDGE OF FOREVER>
Nearly 50 years after it was written, the most famous unproduced Star Trek script of all time is finally being adapted.
In June 1966, legendary genre writer Harlan Ellison submitted a teleplay for what would become a landmark Star Trek episode: "The City on the Edge of Forever." Ellison's tale of the Enterprise crew traveling through a time vortex and fighting to prevent a very different future for the entire universe has since become the stuff of legend among Trek fans, and the teleplay went on to win both the Hugo Award for Best Dramatic Presentation and the Writers Guild of America Award for best hour-long script. One thing the teleplay didn't earn, though, was a spot on television. Because of both the subject matter and the cost of shooting Ellison's teleplay, it was rewritten by other members of the Star Trek production team, including Gene Roddenberry.
Though Ellison wasn't happy with the rewrites (he considered changing his name in the credits to a pseudonym), the filmed version of "The City on the Edge of Forever" became a classic and is today revered as one of the greatest Star Trek episodes ever made. Ellison's original teleplay didn't just vanish, though. It took on a life of its own, and was exposed to a new generation of fans when Ellison released it in book form in 1995. Now, at last, we'll see Ellison's version of the story play out before our very eyes, not on the screen but in the pages of a new miniseries from IDW Comics by writers Scott and David Tipton and artist J.K. Woodward, the same creative team who recently brought us the awesome Star Trek: TNG/Doctor Who crossover series. Covers for the miniseries will be done by artist Juan Ortiz, who you may know for his quest to create brilliant prints for every original series episode.
For more details on this dream Star Trek project, we reached out to Scott Tipton, who noted that the creative team's first priority in adaptating Ellison's original June 1966 draft of the episode was remaining as faithful to that teleplay as possible.
"Our goal here is to present Harlan's story as he originally envisioned it, and as if viewers could have seen it back in 1966," Tipton said. "So that directive trumps all other considerations in our minds.
"It's all about the work. And besides, though many fans know that Harlan's original differed drastically from the filmed episode, I'd wager that not quite as many of them have ever actually had the opportunity to read it. And even for those who have, it's one thing to read Harlan's descriptions in the teleplay, and quite another to see how J.K. Woodward brings those descriptions to the canvas with paint and color. I'm confident it will feel fresh and exciting even to those who know Harlan's teleplay by heart."
The project's also involved not only working closely with Ellison's teleplay, but working with Ellison himself.
"Harlan is overseeing everything we're doing, and at the same time he's been remarkably open about us interpreting his work, trusting us to make the right decisions where necessary in transitioning the material from television to the comics page," Tipton said.
For his part, Ellison's both happy to be working on a Star Trek project again and happy that his original vision is finally coming to light as something more than a teleplay.
"It was a superlative joy of my long life to have worked with Leonard Nimoy, who became my friend, and many others at Star Trek; and an equally heart-happy joy to be working with J.K. and the Tipton Bros. and (IDW Editor-In-Chief) Chris Ryall on this long-awaited visual of my (humbly, I say it) brilliant original 'City…'," Ellison said in a press release from IDW.
So, at long last, the original "The City on the Edge of Forever" story is getting new life. It may be in your comic shop instead of on your television, but the fact that the project is happening at all is a testament to the power of the story, as Tipton noted when asked why the original teleplay has survived so long.
"I think it's a couple of things: the fact that the final produced episode is so beloved, which makes people want more of it, which they can get by reading Harlan's original draft," he said. "And also, not to put too fine a point on it, it's the words on the page. Harlan's voice is like no other in fiction, and we're working hard to retain all of that flavor in the comics adaptation."
The first issue of Harlan Ellison's The City on the Edge of Forever: The Original Teleplay hits comics shops in June.
ABBREVIATED VERSION OF WEBSITE
I broke my wrist last week so I am limited to how much information I will be posting for a couple of weeks. Be sure to check out the Facebook site for more information.
THE ZOCALO TODAY
Be sure to check out The Zocalo Today on Facebook as well as at ISN News: The Zocalo Today on Yahoo Groups. SCIENCE FICTION NEWS STORIES:
Did you miss the news from yesterday -- or earlier in the week. Catch up by going to the March News Archive. I have broken up the huge file into months to make it easier to load. It will bring you up to date for all that has been going on in the world of science fiction. Go to:
February News
January News
December News
November News
October News.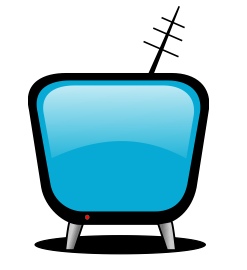 ON THE TUBE TONIGHT
8:00pm on ABC
Once Upon a Time Episode: New York City Serenade NEW S03, E12
Hook goes to New York to help Emma regain her memories so she can help her fairy-tale friends and family.

8:00pm on AMC
The Walking Dead Episode: Still S04, E12 (First Aired: Mar. 02, 2014)
An enlightening mission springs from a request from one of the group members.

8:00pm on TNT
Sherlock Holmes (2009)
The resourceful detective and his astute partner, Dr. Watson, meet a powerful criminal, a devotee of black magic who arises from his grave. Based on characters created by Arthur Conan Doyle. Robert Downey Jr., Jude Law, Rachel McAdams, Mark Strong, Eddie Marsan

9:00pm on ABC
Resurrection Episode: The Returned PREMIERE NEW S01, E01
When deceased loved ones begin to reappear, the people in Arcadia change forever.

9:00pm on AMC
The Walking Dead Episode: Alone NEW S04, E13
One group finds a shelter; a group has a realization about protection.

9:00pm on Fox
Cosmos: A Spacetime Odyssey Episode: Standing Up in the Milky Way PREMIERE NEW S01, E01
Giordano Bruno's spiritual epiphany about the universe; a compressed version of the cosmic calendar.

9:00pm on BBC America
Red Dragon (2002)
A former FBI agent asks Dr. Hannibal Lecter for help in stopping a serial killer who slaughters families. Based on a book by Thomas Harris. Anthony Hopkins, Edward Norton, Ralph Fiennes, Harvey Keitel, Emily Watson

9:00pm on Syfy
Alien vs. Predator (2004)
Members of an expedition discover two vicious extraterrestrial species dueling to the death in the Antarctic. Sanaa Lathan, Raoul Bova, Lance Henriksen, Ewen Bremner, Colin Salmon

10:00pm on CBS
The Mentalist Episode: Black Helicopters NEW S06, E13
When a U.S. attorney is found dead in Mexico, despite no record of her crossing the border, Jane's investigation leads to him joining a separatist commune.

10:01pm on AMC
Talking Dead LIVE S03, E13
Guests discuss, ``Alone.''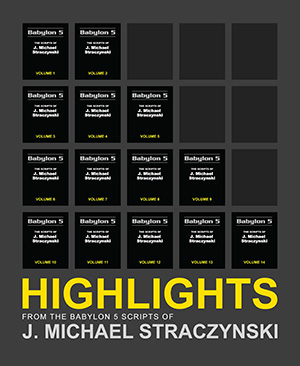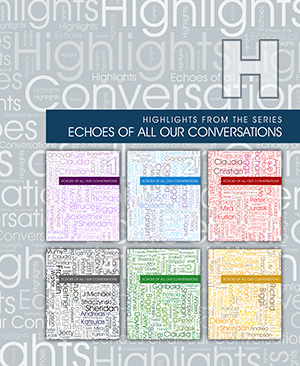 BOOK SAMPLERS
ABOUT THIS SCRIPT SERIES SAMPLER
In the six years since The Babylon 5 Scripts of J. Michael Strazynski limited edition series was retired on June 30, 2008, the B5 Books Team receives weekly (sometimes daily) emails from new fans about the availability of this limited series.
While we would never re-issue the books, the sheer volume of requests warranted our consulting with our Babylon 5 Fan Board -- great arbitors of what is fair to the fans and what isn't -- to get their feedback about a compilation that surveys a snippet of content from each of the 14 volumes.
In honor of the 20th anniversary of the series (January 26, 2014), the idea is to give fans an abbreviated experience of the full set. This highlights volume would solve several issues:
" a glimpse for the fans who never could have afforded the original investment
" a preview for fans who are now paying hundreds of dollars per volume for copies on eBay
" a "loaner" edition to friends for people who own the complete set
WHAT IS "ECHOES OF ALL OUR CONVERSATIONS?"
Fifteen years of "behind the scenes" Babylon 5 history as told by the actors and crew who were there in word-for-word transcripts of interviews with journalist Joe Nazzaro while the show was in production.
The limited-edition, six-volume series (and supplemental index) presented the uncensored and complete transcripts of Nazzaro's interviews with detailed editor's notes to provide a context for each conversation.
While this highlight sampler only contains 13.4% of the total pages from the series, it gives a comprehensive experience by including 27 interviews from across all volumes.
For complete details on what's included in this Highlights Sampler Edition, visit http://www.b5books.com.
KEEPING UP WITH CAST AND CREW
INTERVIEW WITH J. MICHAEL STRACZYNSKI
ABOUT THIS INTERVIEW:
In his three-and-a-half hour Archive interview, J. Michael Straczynski talks about his early life and writing career. He discusses working as an assistant to Norman Corwin and having a chance meeting with Rod Serling at an early age. He recalls his journalism career and his book on screenwriting, and discusses his time writing for the animated series He-Man and the Masters of the Universe and for Ghostbusters. Straczynski recalls making the transition to live-action writing on the revival of The Twilight Zone, which led to a job on the writing staff of Jake and the Fatman and later on Murder, She Wrote. He outlines creating, writing and producing the cult-classic television show Babylon 5 and shares his "five year plan" for the series. He speaks of lead actor Michael O'Hare's mental illness in season one, which led to O'Hare leaving the show and being replaced by Bruce Boxleitner. He talks about the CGI, special effects and storylines of Babylon 5 and discusses working with the cast and directors. He recounts his post-Babylon 5 career, which has included the follow-up series Crusade as well as comic books and several successful feature films. Karen Herman conducted the interview on May 15, 2013 in Encino, California.
Go to http://www.emmytvlegends.org/interviews/people/j-michael-straczynski to read through the interview, see the highlights of the intreview and watch the related video. This is a very well-done interview.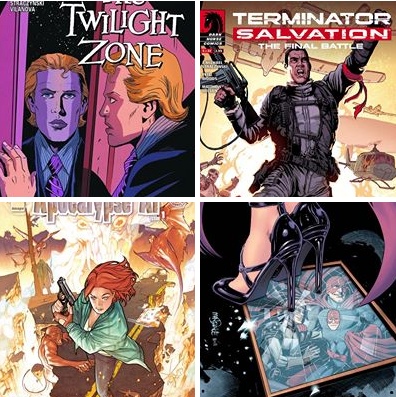 UPDATE FROM JMS
Holy crap...I just realized that I'd written down a date wrong...turns out that next Wednesday not only are The Adventures of Apocalypse Al #1 and Sidekick #5 hitting comic stores from Joe's Comics and Image, but so are issue 2 of the Twilight Zone book I'm doing for Dynamite AND issue 3 of the Terminator title I'm writing for Dark Horse. Four books on the same day...I may pass out.... Here are the covers for all four issues in one spot...

#FREEBABYLON5 BABYLON 5 is back on TV and from the comments on the Watch site, people are enjoying the first season all over again. Episodes air daily at 5:00pm. If you are in the UK, dial up Watch (Sky 109/Virgin 124). Don't miss an episode.
Would you believe 118 comments for just the first day of showing the series! I sure hope someone takes notice. Be sure to use the @Watch_channel twitter handle and link to the Watch Facebook page when posting. http://watch.uktv.co.uk/shows.babylon-5.
Be sure to visit the the newFree Babylon 5 website. It is time to gather and support the show we know and love.




Here is a quote from J. Michael Straczynski about emotions.
I had this theory that the more important and intimate the emotion, the fewer words are required to express it.

First it's in dating: "Will you go out with me?" Six words.
"Honey, I care for you." Five words.
"You matter to me." Four words.
"I love you." Three words.
"Marry me." Two words.
But what's left? What's the one most important and intimate word you can ever say to somebody? It's "goodbye."

While Michael O'Hare (Sinclair), Andreas Katsulas (G'Kar), Rick Biggs (Dr. Franklin), Tim Choate (Zathras) and Jeff Conoway (Zach Allen) are no longer with us, we will not forget their wonderful personalities and talent -- as well as their significant contributions to the BABYLON 5 universe. Be sure to visit In Memory Of for more information about memorial efforts.
Until we met again, in a place where no shadows fall.
BABYLON 5 BIRTHDAYS
Richard Biggs - March 18 (in loving memory)
Jesus Trevino - March 26
Ed Wasser - March 26 Have I missed anyone? If you know the birthday of someone connected with Babylon 5, pass the information along. We want to include everyone in our Happy Birthday Wishes.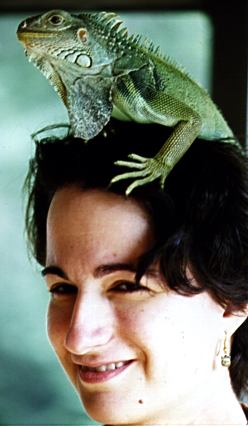 ITEMS OF INTEREST
Jeanne Cavelos, Author/Writer of novels that include Babylon5: Invoking Darkness, Summoning Light, Casting Shadows, and The Shadow Within; will be hosting Odyssey Workshops early in the coming year. Check her website and newsletter for details.
BABYLON 5 MUSIC VIDEOS AND TRIBUTES
John Hudgens has created many Babylon 5 videos, but I believe this is the most moving. It was first shown at the Phoenix Comic Con 20th Anniversary and honors many of the Babylon 5 family who have passed on.

Here is a link to John's Babylon 5 videos:
https://www.youtube.com/user/Babylon5MusicVideos?feature=watch

Richard Biggs memorial: http://www.youtube.com/watch?v=HyD4L8yNtsA

Andreas Katsulas memorial: http://www.youtube.com/watch?v=h2UQ2l9NPIg

- This is the extended version that I did for Andreas' widow ater the original cut was released on the net. It's never been seen online until now.

For those of you who've never seen these, I hope you enjoy them - and for those that have (and emailed me many times over the years about releasing them), I hope they're as good as you remember. Working with Joe on these videos was one of the highlights of my career, and I'll be forever grateful to him for the doors these have opened for me. I'm proud to have them on my resume.

John Hudgens
www.zteamproductions.com
---





SACRAMENTO COMIC CON
Dates: March 7-9, 2014
Place: Sacramento Convention Center
Guests: Stan Lee, William Shatner, Michael Rosenbaum, James Marsters, and many others.
Go to Sacramento for more information.

MEGACONVENTION 2014
Dates: March 21-23, 2014
Place: Orange County Convention Center, Orlando, FL
Guests include Stan Lee and David Morrissey.
For more information, go to www.Megaconvention.com.

STEEL CITY CON
Dates: April 11-13, 2014
Place: Monroeville Convention Center, Monroeville, PA
Guests: Jonathan Frakes, Lee Majors, Brent Spiner, Travis Love, Nicholas Brendon - and more
For more information, go to Steel City Con. AWESOME CON
Dates: April 18-20, 2014
Place: Walter E. Washington Convention Center, Washington, DC
Guests: Billie Piper, Kevin Sorbo, J.August Richards, Jewel Staite, and more
For more information, go to http://awesomecondc.com/.

SPOOKY EMPIRE'S MAY-HEM
Date: MAY 30 - JUNE 1, 2014
Place: Doubletree at Universal Studios
Guests: John Carpenter, Mark Ramones, Nick Castle, Laurie Holden
For more information, go to www.spookyempire.com.

PHILADELPHIA COMIC CON
Dates: June 19-22, 2014
Place: Pennsylvania Convention Center, Philadelphia, PA
Guests include: Michael Rooker, David McClintock, James Marsters, Sean Austin, and many others.
Go to Philadelphia for more information.

Florida Super Convention
Dates: July 3-6, 2014
Place: Miami Beach Convention Center, Miami Beach, FL
Guests: William Katt, Nichelle Nichols, Peter David
For more information, go to www.floridasupercon.com.

COMIC-CON INTERNATIONAL
Dates: July 24-27, 2014 Place: San Diego Convention Center
Guests: J. Michael Straczynski will be there along with a host of other guests
For more information, go to San Diego Comic Con. Star Trek Convention - Creation Entertainment
Dates: July 31 - August 3, 2014
Place: Rio Suites Hotel, Las Vegas, Nevada
Guests: WILLIAM SHATNER, KATE MULGREW, COLM MEANEY, WALTER KOENIG, NICHELLE NICHOLS, "ROM and NOG" as portrayed by Max Grodenchik and Aron Eisenberg, ANTHONY MONTGOMERY, JERRY HARDIN, TIM RUSS and MICHAEL FOREST. 87 plus more guests to come!
For more information, go to http://www.creationent.com/cal/st_lasvegas.html. SHORE-LEAVE
Dates: August 1-3, 2014
Place: Hunt Valley, MD (near Baltimore)
Guests: Richard Dean Anderson, Robert Piccardo and many more.
For more information, go to www.shore-leave.com. SPECIAL ANNOUNCEMENTS!
Wizard World Conventions has a large number of events planned for the year. Be sure to visit the page to see if there is a convention of interest near you.

Creation Entertainment has a large number of conventions planned for the next several months. They include stars from TWILIGHT, SUPERNATURAL, STARGATE, FARSCAPE, XENA, SERENITY, STAR TREK, etc. Check out their calendar to see if one will be in your neighborhood soon. Don't miss their Videos page as well. It is full of some priceless video from a number of conventions.

Be sure to visit the referenced sites to see if there have been changes in dates/guests attending. Visit our Convention Calendar for a full listing of upcoming conventions.
BACK ISSUES OF THE ZOCALO TODAY
The front page of the The Zocalo Today changes daily, so be sure to check the back issues to make sure that you haven't missed anything IMPORTANT! I hope you will become a regular visitor to The Zocalo Today!
---
Take care and I look forward to hearing from you.
Sandra Bruckner (sgbruckner@aol.com)
Editor/Publisher
ISN News: The Zocalo Today
http://www.isnnews.net
Copyright - SBruckner, 1999-2014