[an error occurred while processing this directive]

The Zocalo Today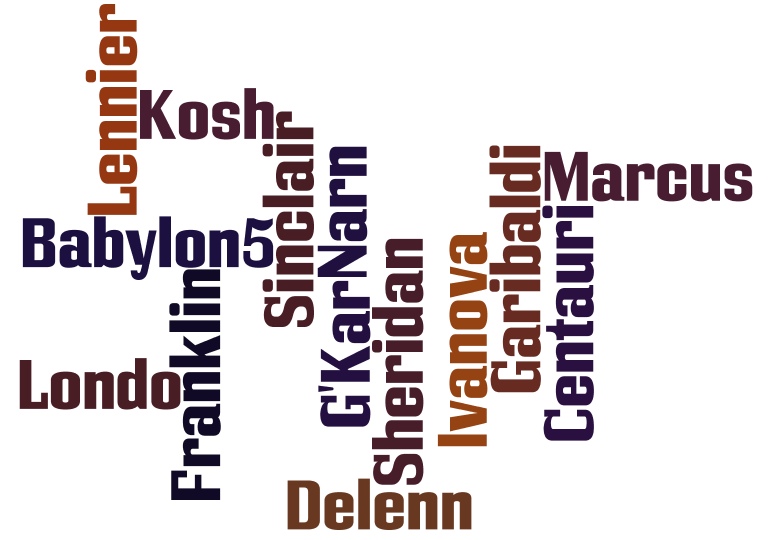 Welcome and thank you for dropping by. Babylon 5 brought many of us together -- and it remains with us, despite the fact that is no longer in production. The good thing is that the internet gives a LOT of ways to stay in touch. Don't be shy. Join in the discussion today or drop by Facebook or Twitter.

If you have questions or items for the news, drop me a line at sgbruckner@aol.com.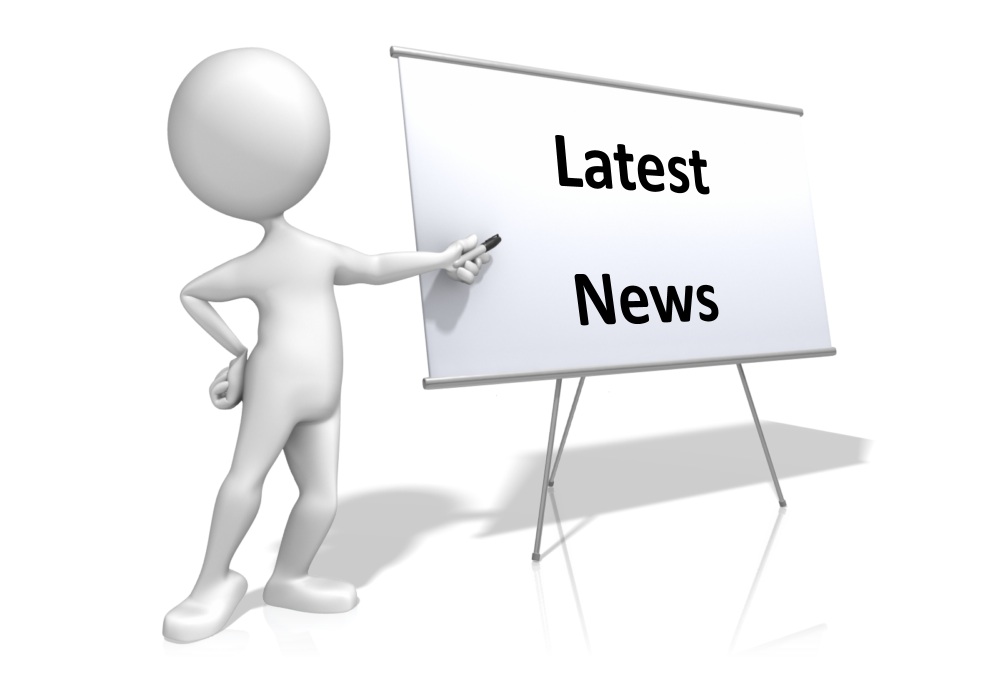 SUNDAY, MARCH 16, 2014
UNDER THE DOME
This trailer for "Under the Dome" Season 2 that was released Friday (March 14) by CBS. After a brief recap of where we left off last summer, executive producers Neal Baer and Brian K. Vaughan tease what's in store for viewers.
"The second season is going to take us to places where the book never got to go ... Stephen King gave us some ideas we never imagined," says Vaughn.
"We're really excited because [King] is bringing his usual twists and turns and shocking events," says Baer, of the book's author, who is penning the Season 2 premiere episode. "At the end of last season, our characters found out the dome came from another world. The dome is actually here to protect them," adds Vaughn.
"What's outside comes inside," says Baer, ominously, as the video also teases the two deaths in the season premiere and the new characters -- Junior's uncle and a young school teacher.
"Under the Dome" returns Monday, June 30 at 10 p.m. ET/PT on CBS. The premiere episode is titled "Heads Will Roll."

CAPTAIN AMERICA: THE WINTER SOLDIER
Marvel Studios has debuted a new behind-the-scenes featurette for their upcoming film Captain America: The Winter Soldier. This one focuses on Anthony Mackie's Sam Wilson, aka Falcon!
Opening internationally starting on March 26 and in North America on April 4, the sequel stars Chris Evans, Scarlett Johansson, Samuel L. Jackson, Robert Redford, Sebastian Stan, Anthony Mackie, Frank Grillo, Georges St-Pierre, Hayley Atwell, Toby Jones, Emily and Maximiliano Hernndez.
SATURDAY, MARCH 15, 2014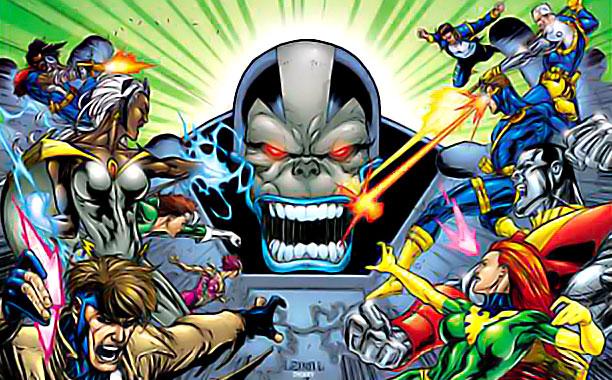 X-MEN: APOCALYPSE
It's still a couple months before Bryan Singer's time-warping X-Men epic, and he's already fueling the flames for his next installment in the 20th Century Fox franchise, X-Men: Apocalypse, set to open on May 27, 2016. Here's what Singer had to say while chatting with Total Film magazine about the tone and continuity of the dark Days of Future Past follow up:
"We're going to deal with the notion of ancient mutants - the fact they were born and existed thousands of years ago. But it'll be a contemporary movie - well, it'll take place in the '80s... The '80s is a period now - it's hard for me to believe that! Apocalypse will have more of the mass destruction that X-Men films, to date, have not relied upon. There's definitely now a character and a story that allow room for that kind of spectacle. We're currently breaking the story. We're almost ready to go. Dan Harris, Michael Dougherty and Simon Kinberg are in the office across the street from me, working on story stuff right now. It's great to have Dan and Michael back."
Singer was less forthright when prodded about which mutants and characters would definitely return in Apocalypse:
"I don't want to get too specific, but we'll introduce familiar characters in a younger time. That'll be fun to show the audience. I call these movies in-between-quels. It's a mind-[frick] sometimes in terms of where things fall in the timeline!"
It seems Singer's association with the X-Men films is far from over, with many more stories yet to tell:
"It all stems back to when I did [the first] X-Men. You always want to know where a character's going to go, what their future's going be like. You can always sequelise. But on that film I also had actors asking 'Who am I? Where did my character come from?' So as a director you always need a backstory to give your actors. It may not be the right backstory, but it's one you can give the actor to help them understand their character. These prequels are really exciting for me because they give me a chance to explore ideas I came up with more than a decade ago."

CONTINUUM
We're just a few weeks away from the third season of Syfy's time-travel cop series Continuum, and 10+ minutes of new footage has been released to whet our appetite.
Though the series doesn't debut in the U.S. until April 4 on Syfy, the third season begins this Sunday on Showcase in the film's native Canada. So, to promote the Canadian premiere, the network has released a massive new sneak peek looking at season three. Yay, Canada!
Two seasons into its run, Continuum has grown into one of the best under-the-radar sci-fi shows on television — touching on time travel, alternate universes and terrorism in some solid, compelling stories. Think Fringe meets Timecop (in a good way). It's also built its mythology up with a slow boil, adding more layers while not just throwing stuff at the wall.
Season two ended on a creative peak, and judging by this nifty preview of season three, it seems like it might be getting even better. It also looks like we'll be getting some answers to a few big questions, which is a good way to pay off mysteries while building bigger ones on the back end.
So get ready for Kiera Cameron's (Rachel Nichols) return with the footage below and let us know what you think about the series.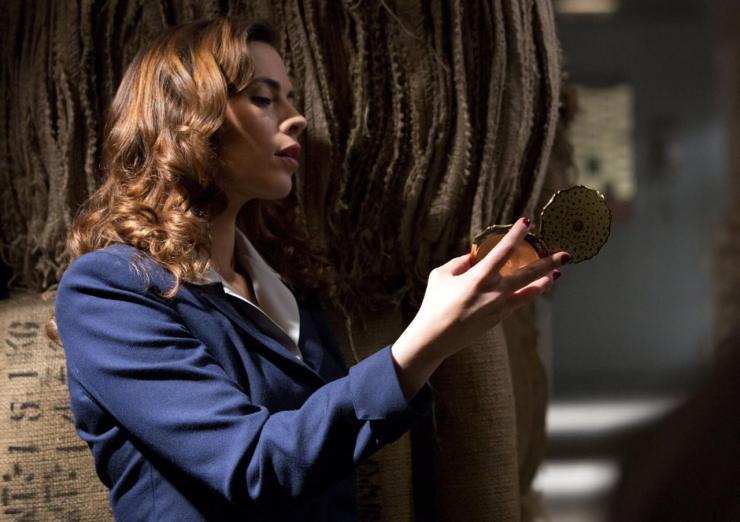 AGENT CARTER
With a half dozen Netflix series and Agents of S.H.I.E.L.D. all set in the modern day, Marvel is also planning a 1940s-set prequel series -- and the writers have spilled some new details.
Screenwriters Christopher Markus and Stephen McFeely, the duo behind Captain America: The First Avenger, opened up to Collider about the potential series. The series has yet to technically be greenlit, but apparently ABC execs are reviewing the script at this point. So, fingers crossed.
The show would start in 1946, which matches up to the same era as that stellar Agent Carter one-shot short film. McFeely noted that they want to track Carter before she joins up with Howard Stark (Dominic Cooper) to found S.H.I.E.L.D. Stark would be a recurring character, not a series regular:
"We can't get her to the end of S.H.I.E.L.D. that fast. We wanna stay in that world longer where people are disrespecting her and she's proving herself and going on missions and things like that."
In an extremely savvy move, it also sounds like they'll forego the typical 20+ episode order for a limited-series approach of around 13 episodes, which'll give them a chance to tell some tightly woven stories in the early days of S.H.I.E.L.D. without much filler. Here's how McFeely explained the concept:
"[13 episodes] is how this is envisioned, maybe even less… That's my hope, is that it would be something like [Under the Dome]. Our case would be that it would be a limited series and you would wrap up that one bad guy and that one case, and then if you like it we'll do it again next year and it's 1947."
Considering all the projects Marvel has in the hopper, you'd think this one has a pretty good shot of landing somewhere.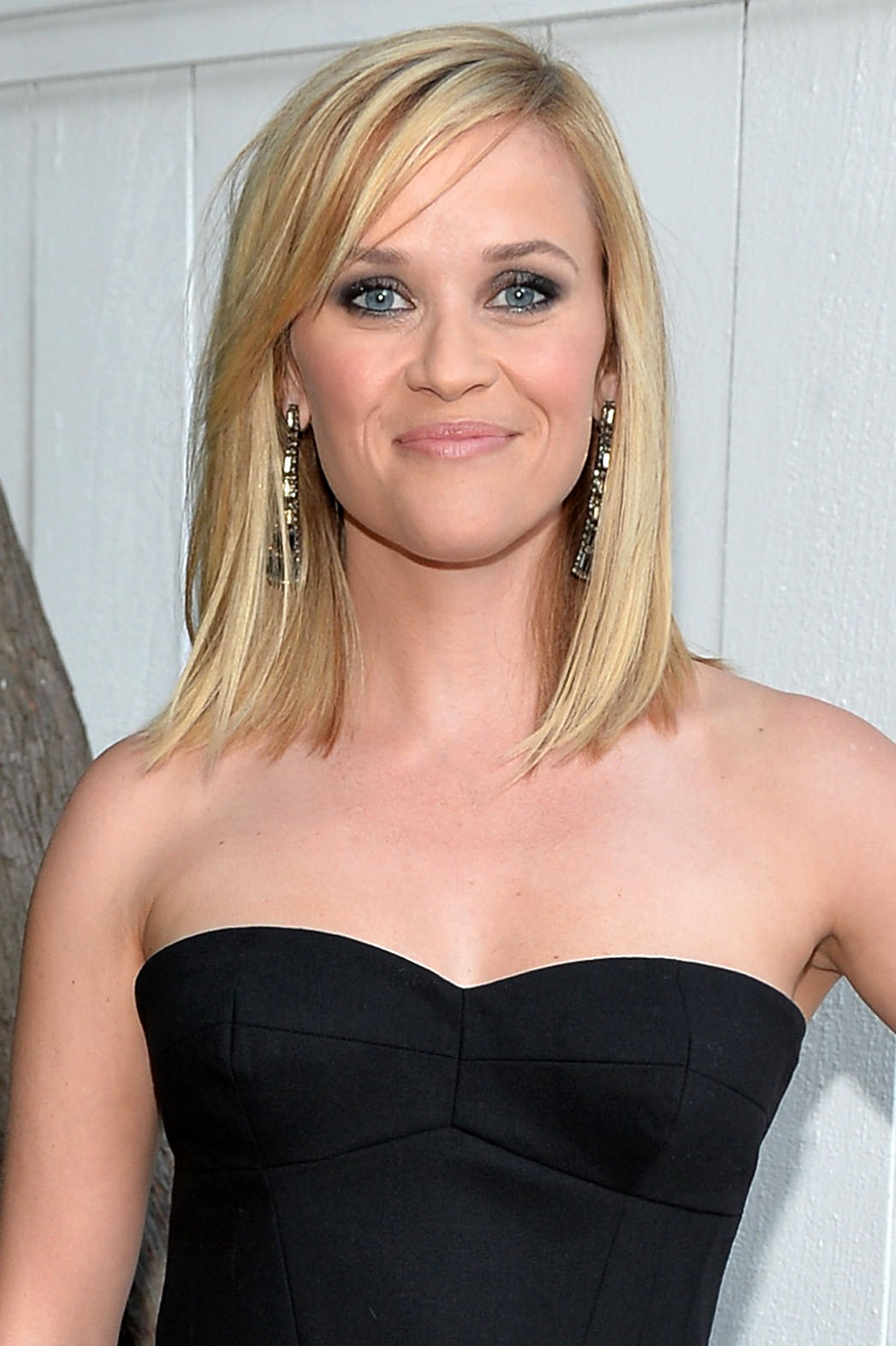 THE OUTLIERS
Lionsgate has acquired The Outliers, an upcoming sci-fi YA trilogy by bestselling author Kimberly McCreight.
Todd Lieberman and David Hoberman will produce via their Mandeville Films banner along with Reese Witherspoon and Bruna Papandrea via their Pacific Standard banner.
The Outliers centers around a teen named Wylie whose her best friend goes missing. She finds Cassie in a remote spot in the woods with a group called the Outliers, who claim to be able to harness "intuition" and turn it into a powerful psychological weapon called EQ Transference. Wylie joins the Outliers, but, within days, she finds herself running for her life.
Wylie doesn't know it, but she has the potential to become the most powerful Reader of all. There are many who would go to great lengths to destroy her, and she can't trust anyone – least of all, the Outliers.
The Outliers is planned as a trilogy of books. The first in the series will be published in late 2015.
Co-President of Lionsgate Motion Picture Group Erik Feig, and Summit Entertainment's executive vp of production Meredith Milton will oversee the project for the studio, and Laura Cray will oversee the project on behalf of Mandeville Films. Robert Melnik, Lionsgate's executive vp of business affairs, negotiated the deal on behalf of the studio.
Lionsgate has obviously had major success in the field of YA adaptations. The first Hunger Games film earned $691.2 million worldwide and the sequel, Catching Fire, has taken in $864 million worldwide to date.
Mandeville Films and Papandrea also work together producing Summit Entertainment's Warm Bodies. Mandevilla has recently come aboard to executive produce Lionsgate's Insurgent, the sequel to the highly anticipated feature film Divergent based off of Veronica Roth's bestselling trilogy, published by HarperCollins.
McCreight's first published novel, Reconstructing Amelia, is being adapted by HBO Films with Nicole Kidman to star. She's repped by Resolution and Marly Rusoff & Associates, Inc.
THE ZOCALO TODAY
Be sure to check out The Zocalo Today on Facebook as well as at ISN News: The Zocalo Today on Yahoo Groups. SCIENCE FICTION NEWS STORIES:
Did you miss the news from yesterday -- or earlier in the week. Catch up by going to the March News Archive. I have broken up the huge file into months to make it easier to load. It will bring you up to date for all that has been going on in the world of science fiction. Go to:
February News
January News
December News
November News
October News.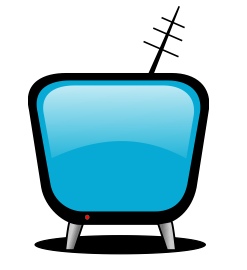 ON THE TUBE TONIGHT
7:00pm on BBC America
Battlestar Galactica (First Aired: Dec. 09, 2003)
With little defense against the Cylons, humanity's last survivors flee in search of a new home.

8:00pm on ABC
Once Upon a Time Episode: Witch Hunt NEW S03, E13
Emma arrives in Storybrooke to discover no one remembers the past year spent in Fairy Tale Land and teams up with Regina to find out who is responsible for the new curse; Robin Hood helps Regina break into her castle, which has been taken over.

8:00pm on AMC
The Walking Dead Episode: Alone S04, E13 (First Aired: Mar. 09, 2014)
One group finds a shelter; a group has a realization about protection.

9:00pm on ABC
Resurrection Episode: Unearth NEW S01, E02
Bellamy wants to have Jacob's tomb exhumed; Pastor Tom reaches out to a childhood friend; Caleb claims he can't remember his death.

9:00pm on NBC
Believe Episode: Beginner's Luck NEW S01, E02
When Tate takes Bo to Atlantic City, Bo bonds with a woman with a sick child; Winter and Channing try to stay a step ahead.

9:00pm on AMC
The Walking Dead Episode: The Grove NEW S04, E14
After establishing a new shelter, the group considers things returning to the way they used to be.

9:00pm on BBC America
Blade Runner (1982)
A specialized detective in 2019 Los Angeles receives an order to terminate obsolete android slaves. Harrison Ford, Rutger Hauer, Sean Young, Edward James Olmos, M. Emmet Walsh

9:00pm on Syfy
Indiana Jones and the Temple of Doom

10:00pm on NBC
Crisis Episode: Pilot PREMIERE NEW S01, E01
A group ambushes a bus full of the children of Washington's elite while on a secluded road on the way back from a field trip.

10:00pm on CBS
The Mentalist Episode: Grey Water NEW S06, E14
Fischer and Jane investigate when a murder takes place at an oil fracking site; Rigsby and Van Pelt head to Austin when former CBI team members are targeted.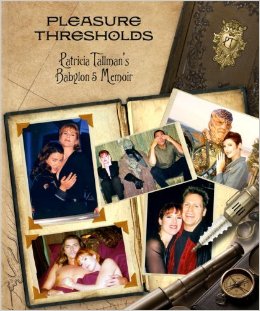 PLEASURE THRESHOLDS
"We are thrilled to announce Pat Tallman's book Pleasure Thresholds is finally available on Amazon! Amazon link.
The Ultimate Insider's Experience of Babylon 5: A behind-the-scenes peek into Patricia Tallman's life during her "B5 Years." A candid (and occasionally spicy) memoir told through print, video and audio. Pleasure Thresholds is a behind the scenes look at Patricia Tallman's life during the 5 years she spent shooting the hit science fiction series Babylon 5. An actress and stunt woman, Tallman recounts the deeply personal details of her life working on Babylon5, Star Trek:TNG, Deep Space Nine and films such as Jurassic Park ( as Laura Dern's stunt double). Autographed by Pat Tallman and J. Michael Straczynski . Can be personalized! Also available for overseas sales. Message us here: Pattallmannewsletter@gmail.com for shipping rates for non USA purchase. Thank you!"
KEEPING UP WITH CAST AND CREW
INTERVIEW WITH J. MICHAEL STRACZYNSKI
ABOUT THIS INTERVIEW:
In his three-and-a-half hour Archive interview, J. Michael Straczynski talks about his early life and writing career. He discusses working as an assistant to Norman Corwin and having a chance meeting with Rod Serling at an early age. He recalls his journalism career and his book on screenwriting, and discusses his time writing for the animated series He-Man and the Masters of the Universe and for Ghostbusters. Straczynski recalls making the transition to live-action writing on the revival of The Twilight Zone, which led to a job on the writing staff of Jake and the Fatman and later on Murder, She Wrote. He outlines creating, writing and producing the cult-classic television show Babylon 5 and shares his "five year plan" for the series. He speaks of lead actor Michael O'Hare's mental illness in season one, which led to O'Hare leaving the show and being replaced by Bruce Boxleitner. He talks about the CGI, special effects and storylines of Babylon 5 and discusses working with the cast and directors. He recounts his post-Babylon 5 career, which has included the follow-up series Crusade as well as comic books and several successful feature films. Karen Herman conducted the interview on May 15, 2013 in Encino, California.
Go to http://www.emmytvlegends.org/interviews/people/j-michael-straczynski to read through the interview, see the highlights of the intreview and watch the related video. This is a very well-done interview.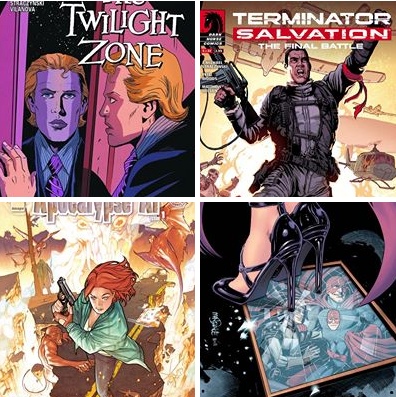 UPDATE FROM JMS
Holy crap...I just realized that I'd written down a date wrong...turns out that next Wednesday not only are The Adventures of Apocalypse Al #1 and Sidekick #5 hitting comic stores from Joe's Comics and Image, but so are issue 2 of the Twilight Zone book I'm doing for Dynamite AND issue 3 of the Terminator title I'm writing for Dark Horse. Four books on the same day...I may pass out.... Here are the covers for all four issues in one spot...

#FREEBABYLON5 BABYLON 5 is back on TV and from the comments on the Watch site, people are enjoying the first season all over again. Episodes air daily at 5:00pm. If you are in the UK, dial up Watch (Sky 109/Virgin 124). Don't miss an episode.
Would you believe 118 comments for just the first day of showing the series! I sure hope someone takes notice. Be sure to use the @Watch_channel twitter handle and link to the Watch Facebook page when posting. http://watch.uktv.co.uk/shows.babylon-5.
Be sure to visit the the newFree Babylon 5 website. It is time to gather and support the show we know and love.




Here is a quote from J. Michael Straczynski about emotions.
I had this theory that the more important and intimate the emotion, the fewer words are required to express it.

First it's in dating: "Will you go out with me?" Six words.
"Honey, I care for you." Five words.
"You matter to me." Four words.
"I love you." Three words.
"Marry me." Two words.
But what's left? What's the one most important and intimate word you can ever say to somebody? It's "goodbye."

While Michael O'Hare (Sinclair), Andreas Katsulas (G'Kar), Rick Biggs (Dr. Franklin), Tim Choate (Zathras) and Jeff Conoway (Zach Allen) are no longer with us, we will not forget their wonderful personalities and talent -- as well as their significant contributions to the BABYLON 5 universe. Be sure to visit In Memory Of for more information about memorial efforts.
Until we met again, in a place where no shadows fall.
BABYLON 5 BIRTHDAYS
Richard Biggs - March 18 (in loving memory)
Jesus Trevino - March 26
Ed Wasser - March 26 Have I missed anyone? If you know the birthday of someone connected with Babylon 5, pass the information along. We want to include everyone in our Happy Birthday Wishes.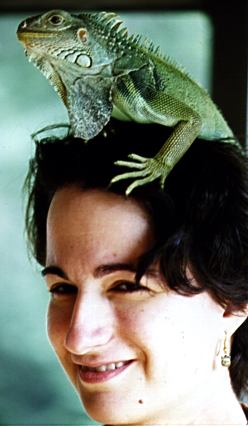 ITEMS OF INTEREST
Jeanne Cavelos, Author/Writer of novels that include Babylon5: Invoking Darkness, Summoning Light, Casting Shadows, and The Shadow Within; will be hosting Odyssey Workshops early in the coming year. Check her website and newsletter for details.
BABYLON 5 MUSIC VIDEOS AND TRIBUTES
John Hudgens has created many Babylon 5 videos, but I believe this is the most moving. It was first shown at the Phoenix Comic Con 20th Anniversary and honors many of the Babylon 5 family who have passed on.

Here is a link to John's Babylon 5 videos:
https://www.youtube.com/user/Babylon5MusicVideos?feature=watch

Richard Biggs memorial: http://www.youtube.com/watch?v=HyD4L8yNtsA

Andreas Katsulas memorial: http://www.youtube.com/watch?v=h2UQ2l9NPIg

- This is the extended version that I did for Andreas' widow ater the original cut was released on the net. It's never been seen online until now.

For those of you who've never seen these, I hope you enjoy them - and for those that have (and emailed me many times over the years about releasing them), I hope they're as good as you remember. Working with Joe on these videos was one of the highlights of my career, and I'll be forever grateful to him for the doors these have opened for me. I'm proud to have them on my resume.

John Hudgens
www.zteamproductions.com
---





MEGACONVENTION 2014
Dates: March 21-23, 2014
Place: Orange County Convention Center, Orlando, FL
Guests include Stan Lee and David Morrissey.
For more information, go to www.Megaconvention.com. STEEL CITY CON
Dates: April 11-13, 2014
Place: Monroeville Convention Center, Monroeville, PA
Guests: Jonathan Frakes, Lee Majors, Brent Spiner, Travis Love, Nicholas Brendon - and more
For more information, go to Steel City Con. AWESOME CON
Dates: April 18-20, 2014
Place: Walter E. Washington Convention Center, Washington, DC
Guests: Billie Piper, Kevin Sorbo, J.August Richards, Jewel Staite, and more
For more information, go to http://awesomecondc.com/.

SPOOKY EMPIRE'S MAY-HEM
Date: MAY 30 - JUNE 1, 2014
Place: Doubletree at Universal Studios
Guests: John Carpenter, Mark Ramones, Nick Castle, Laurie Holden
For more information, go to www.spookyempire.com.

PHILADELPHIA COMIC CON
Dates: June 19-22, 2014
Place: Pennsylvania Convention Center, Philadelphia, PA
Guests include: Michael Rooker, David McClintock, James Marsters, Sean Austin, and many others.
Go to Philadelphia for more information.

Florida Super Convention
Dates: July 3-6, 2014
Place: Miami Beach Convention Center, Miami Beach, FL
Guests: William Katt, Nichelle Nichols, Peter David
For more information, go to www.floridasupercon.com.

COMIC-CON INTERNATIONAL
Dates: July 24-27, 2014 Place: San Diego Convention Center
Guests: J. Michael Straczynski will be there along with a host of other guests
For more information, go to San Diego Comic Con. Star Trek Convention - Creation Entertainment
Dates: July 31 - August 3, 2014
Place: Rio Suites Hotel, Las Vegas, Nevada
Guests: WILLIAM SHATNER, KATE MULGREW, COLM MEANEY, WALTER KOENIG, NICHELLE NICHOLS, "ROM and NOG" as portrayed by Max Grodenchik and Aron Eisenberg, ANTHONY MONTGOMERY, JERRY HARDIN, TIM RUSS and MICHAEL FOREST. 87 plus more guests to come!
For more information, go to http://www.creationent.com/cal/st_lasvegas.html. SHORE-LEAVE
Dates: August 1-3, 2014
Place: Hunt Valley, MD (near Baltimore)
Guests: Richard Dean Anderson, Robert Piccardo and many more.
For more information, go to www.shore-leave.com. SPECIAL ANNOUNCEMENTS!
Wizard World Conventions has a large number of events planned for the year. Be sure to visit the page to see if there is a convention of interest near you.

Creation Entertainment has a large number of conventions planned for the next several months. They include stars from TWILIGHT, SUPERNATURAL, STARGATE, FARSCAPE, XENA, SERENITY, STAR TREK, etc. Check out their calendar to see if one will be in your neighborhood soon. Don't miss their Videos page as well. It is full of some priceless video from a number of conventions.

Be sure to visit the referenced sites to see if there have been changes in dates/guests attending. Visit our Convention Calendar for a full listing of upcoming conventions.
BACK ISSUES OF THE ZOCALO TODAY
The front page of the The Zocalo Today changes daily, so be sure to check the back issues to make sure that you haven't missed anything IMPORTANT! I hope you will become a regular visitor to The Zocalo Today!
---
Take care and I look forward to hearing from you.
Sandra Bruckner (sgbruckner@aol.com)
Editor/Publisher
ISN News: The Zocalo Today
http://www.isnnews.net
Copyright - SBruckner, 1999-2014