[an error occurred while processing this directive]

The Zocalo Today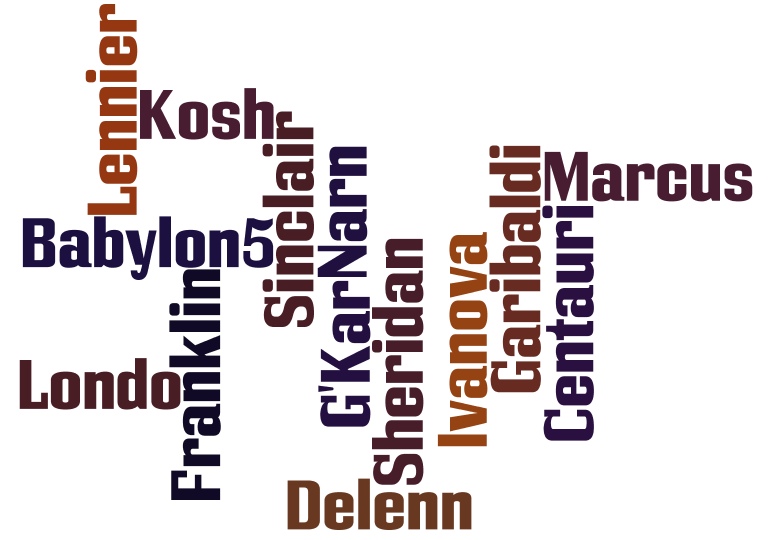 Welcome and thank you for dropping by. Babylon 5 brought many of us together -- and it remains with us, despite the fact that is no longer in production. The good thing is that the internet gives a LOT of ways to stay in touch. Don't be shy. Join in the discussion today or drop by Facebook or Twitter.

If you have questions or items for the news, drop me a line at sgbruckner@aol.com.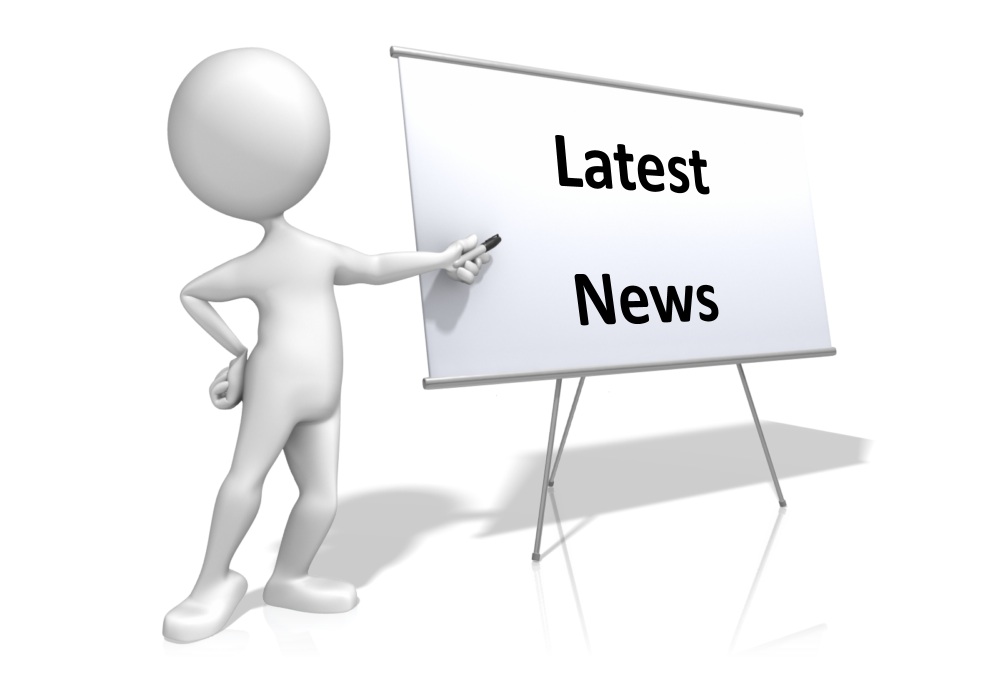 MARCH 23, 2014
WEEKEND BOX OFFICE
Summit Entertainment's latest YA offering Divergent easily topped the Friday box office with $22.8 million for an expected weekend gross in the $53 million to $54 million range.
While that won't match the first Twilight or The Hunger Games, Divergent is enjoying the second-best start of the year after The Lego Movie, which debuted to $69 million.
Divergent -- starring Shailene Woodley in the title role -- earned a promising A CinemaScore overall, and an A+ among moviegoers under the age of 18. According to Summit, females made up 60 percent of Friday's audience.
Neil Burger directed the $85 million sci-fi adventure, based on the best-selling book series by Veronica Roth about a young woman who poses a threat to society after failing to fit into one of five strictly controlled factions.
Summit is certainly well versed in selling YA adaptations, being the home of the Twilight franchise. And its parent company, Lionsgate, is the studio behind The Hunger Games.
On Friday, Lionsgate CEO Jon Feltheimer promoted Divergent's strong Thursday night start of $4.9 million in a bid to woo Wall Street. "We're confident that Divergent is on its way to becoming another important franchise for us, and we have just greenlighted the second film, Insurgent," he said.
In November 2008, the first Twilight debuted domestically to $69.6 million; four years later, The Hunger Games opened to a massive $152.5 million, one of the biggest openings of all time. While primarily fueled by younger families, both movies managed to appeal to other demos as well, especially older females. Divergent, however, may not have the same crossover potential and could be hurt among adults by poor reviews.
Theo James, Ashley Judd, Jai Courtney, Ray Stevenson, Zoe Kravitz, Miles Teller, Tony Goldwyn, Ansel Elgort, Maggie Q, Mekhi Phifer and Kate Winslet also star in Divergent. The film won't begin rolling out internationally in earnest until April 4.
Among the weekend's other new offerings, Disney's Muppets Most Wanted is proving a major disappointment, thanks in part to a saturated market for family titles. The sequel, facing competition from holdovers Mr. Peabody & Sherman and Lego Movie, may not crack $18 million in its domestic launch after earning $4.7 million on Friday. The first Muppets grossed $41 million over the Thanksgiving holiday, including $29 million for the weekend.
Muppets Most Wanted is holding at No. 2, followed by Peabody, which grossed $2.7 million on Friday for a projected $11 million-plus weekend.
James Bobin returns to direct the $50 million Muppets sequel, with Ricky Gervais, Ty Burrell and Tina Fey replacing Jason Segel and Amy Adams as the live-action leads. This time out, Kermit and the gang find themselves lured into an international crime caper while on tour in Europe. Muppets Most Wanted has earned solid-to-good reviews, compared to stellar notices for The Muppets.
Also opening nationwide, although on a much smaller scale, is Christian drama God's Not Dead. From Pure Flix Entertainment, the movie placed No. 4 on Friday with $2.8 million, on par with fellow Christian film Fireproof.
God's Not Dead is expected to gross $8 million for the weekend from 780 locations, putting it in a close race with holdover 300: Rise of an Empire.
Based on the book of the same name by Rice Broocks and Daniel Bashta's song "Like a Lion," God's Not Dead stars Shane Harper as a college student whose philosophy professor forces him to sign a declaration that "God is dead." When the student refuses, he's ordered to prove his position that God exists in a series of debates. Directed by Harold Cronk, the indie movie also stars Kevin Sorbo, Jim Gleason, David A.R. White and Dean Cain.
Struggling at the specialty box office is Lars von Trier's unrated sexual opus Nymphomaniac: Volume I. Playing in 22 theaters in top cities, the movie is expected to take in roughly $119,000 for the weekend for an unimpressive theater average of $5,400.
MARCH 22, 2014
THE AMAZING SPIDER-MAN 2
Just when you thought we had been shown everything we could possibly see from The Amazing Spider-Man 2 short of the entire movie, along comes a new featurette focused on Oscorp.
Oscorp, of course, is the epitome of the "evil corporation," and if it hasn't become clear before, it's hammered home in this MTV clip that Norman Osborn's company is the nexus of everything in Spider-Man's (Andrew Garfield) world -- at least in this variation on the mythology -- including his missing parents, the villains he faces and his own history as well.
The mix of footage, photos and brief interviews contains some new looks at Rhino (Paul Giamatti), Electro (Jamie Foxx) and the inner workings of Oscorp itself, with Foxx helpfully laying out Electro's origin story and director Marc Webb revealing that everything that has emanated from the company is a result of Norman's search for a cure to the disease that is killing him.
Webb hints at further details about that disease, Norman (Chris Cooper) and his son Harry (Dane DeHaan) and adds that events in The Amazing Spider-Man 2 will reverberate in later films -- a good thing, I suppose, since Sony Pictures has announced that they're making 17 more movies in this universe (okay, at least four) and need to fill all that running time with something (hey, wild guess -- the Vulture and Doc Ock are on the way).

REAL HISTORY OF SCIENCE FICTION
BBC America is launching a four-part look at the history of sci-fi next month, and a teaser has arrived for the ambitious-sounding project.
The show, titled The Real History of Science Fiction, will premiere on Saturday, April 19 at 10pm and, according to the channel itself, will feature "filmmakers, writers, actors, and graphic artists looking back on their experiences and on how their obsession and imagination has taken them into the unknown."
BBC's promotional info adds, "The series determines why science fiction is not merely a genre...for its audience it's a portal to a multi-verse -- one that is all too easy to get lost in."
Narrated by Doctor Who writer and Sherlock actor/co-creator Mark Gatiss, thes series will be broken into four segments titled Robots, Space, Invasion and Time. As for the list of talents lined up to appear. it's quite impressive:
Among those taking part are: William Shatner (Star Trek), Nathan Fillion (Firefly), Zoe Saldana (Avatar, Star Trek), Steven Moffat (Doctor Who), Richard Dreyfuss (Close Encounters of the Third Kind), Chris Carter (The X-Files), Ronald D. Moore (Battlestar Galactica), John Landis (An American Werewolf in London), David Tennant (Doctor Who), Christopher Lloyd (Back to the Future), Rutger Hauer (Blade Runner), John Carpenter (Dark Star, The Thing), Karen Gillan (Doctor Who), Neil Gaiman (The Sandman, Stardust), Kim Stanley Robinson (Mars Trilogy), Scott Bakula (Quantum Leap, Star Trek: Enterprise), Ursula K. Le Guin (The Left Hand of Darkness), Syd Mead (Blade Runner), Kenny Baker (Star Wars), Anthony Daniels (Star Wars), Nichelle Nichols (Star Trek), Peter Weller (Robocop), Edward James Olmos (Blade Runner, Battlestar Galactica), and many more.
That's what you call a star-studded roster, and we're glad to see some book writers in there along with the film and TV personalities (what, no room for Harlan Ellison?). Is four hours enough to cover the entire "real" history and sweep of our beloved and longstanding genre? We'll find out soon enough.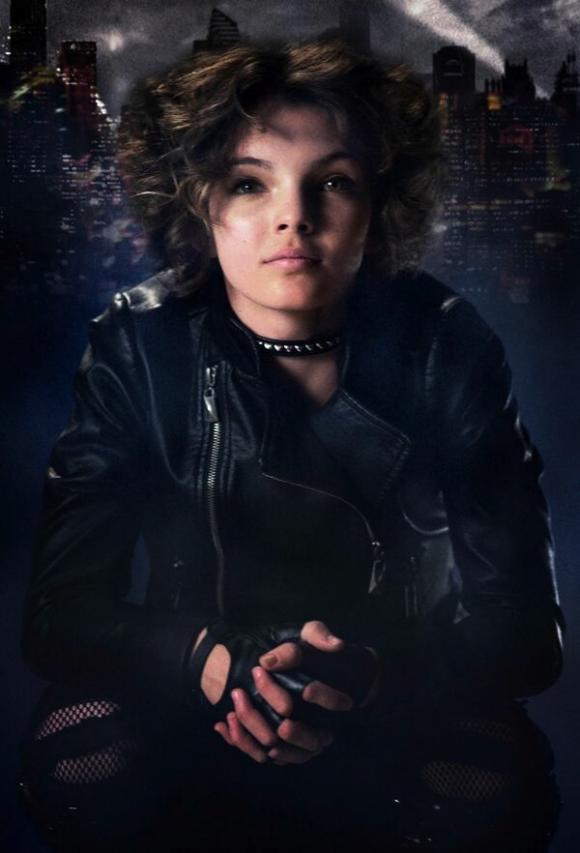 GOTHAM NEWS
Gotham is following its Harvey Bullock reveal with another character poster, and this time all eyes are on Selina Kyle, the teen who will grow into the city's most iconic cat burglar. Before she became the world-renowned Catwoman, she was an orphan struggling to survive.
Gotham's version of the character is a skilled pickpocket who doesn't trust easily. Considering her rough upbringing, we understand her issues with authority. This is a photo of Camren Bicondova as Selina. If you look closely, you'll notice two buildings that give the illusion of cat ears.
Gotham also stars Ben McKenzie as James Gordon, Donal Logue as Detective Harvey Dent, Jada Pinkett Smith as Fish Mooney, Sean Pertwee as Alfred Pennyworth and David Mazouz as a young Bruce Wayne.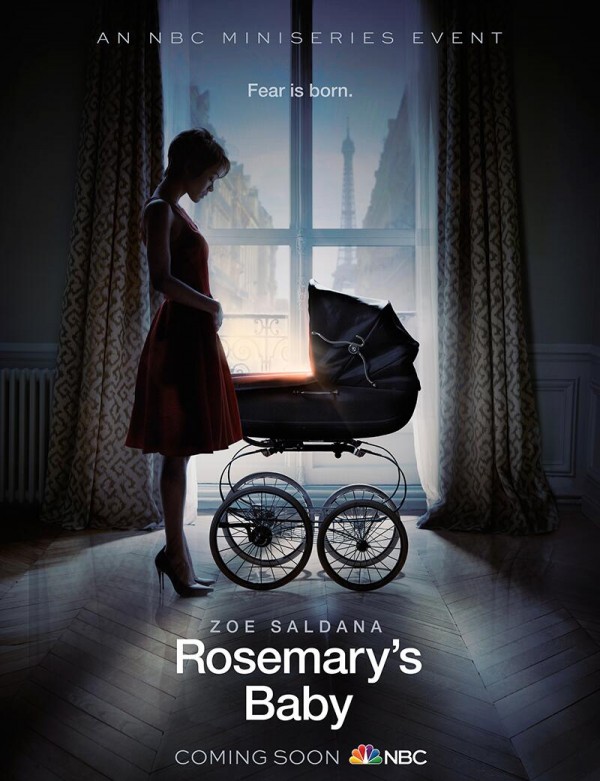 ROSEMARY'S BABY
NBC has released a poster for director Agnieszka Holland's small screen take on "Rosemary's Baby." The television miniseries, based on the same Ira Levin novel that inspired Roman Polanski's horror classic, stars Zoe Saldana, Patrick J. Adams and Jason Isaacs.
In the story, Rosemary is the iconic young wife and would-be mother who, with her husband, moves into a Paris apartment that has a darkly storied past. After finally getting pregnant, she becomes increasingly suspicious that both her husband and their mysterious neighbors have ulterior motives about the future of her child.
THE ZOCALO TODAY
Be sure to check out The Zocalo Today on Facebook as well as at ISN News: The Zocalo Today on Yahoo Groups. SCIENCE FICTION NEWS STORIES:
Did you miss the news from yesterday -- or earlier in the week. Catch up by going to the March News Archive. I have broken up the huge file into months to make it easier to load. It will bring you up to date for all that has been going on in the world of science fiction. Go to:
February News
January News
December News
November News
October News.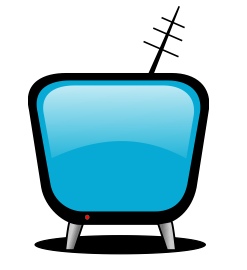 ON THE TUBE TONIGHT
7:00pm on FX
Transformers: Dark of the Moon (2011)
Again, Earth is caught in the middle when the resurrection of an ancient Transformer appears to turn the tide against the Autobots in their longstanding war with evil Decepticons. Shia LaBeouf, Josh Duhamel, John Turturro, Tyrese Gibson, Rosie Huntington-Whiteley

8:00pm on ABC
Once Upon a Time Episode: The Tower NEW S03, E14
While the search for the Zelena continues, she plans a dark surprise for David; in the fairy tale land of the past, Prince Charming helps Rapunzel face her fears.

8:00pm on AMC
The Walking Dead Episode: The Grove S04, E14 (First Aired: Mar. 16, 2014)
After establishing a new shelter, the group considers things returning to the way they used to be.

9:00pm on ABC
Resurrection Episode: Two Rivers NEW S01, E03
Exhuming Jacob's grave deepens the mystery of his return; Henry struggles to accept that Jacob is really the son he lost; Maggie and Bellamy wonder if the local river holds a clue that could connect Caleb's and Jacob's deaths.

9:00pm on NBC
Believe Episode: Origin NEW S01, E03
While they are trapped in Manhattan, Tate and Bo encounter a rich woman mourning the decades-old loss of her son.

9:00pm on ABC Family
Monsters, Inc. (2001)
A blue behemoth and his short, one-eyed assistant work in a giant factory that exists to scare children. Animated. John Goodman, Billy Crystal, Mary Gibbs, Steve Buscemi, James Coburn

9:00pm on AMC
The Walking Dead Episode: Us NEW S04, E15
Survivors rely on brutality and faith.

9:00pm on BBC America
Star Trek VI: The Undiscovered Country (1991)
Kirk, Spock, McCoy and the Enterprise encounter sabotage on the way to peace talks with the Klingon Federation. William Shatner, Leonard Nimoy, DeForest Kelley, James Doohan, Walter Koenig

9:00pm on Syfy
Terminator 3: Rise of the Machines (2003)
A cyborg from the future must protect John Connor from a superior model sent to kill him. Arnold Schwarzenegger, Nick Stahl, Claire Danes, David Andrews, Kristanna Loken

10:00pm on CBS
The Mentalist Episode: White as the Driven Snow NEW S06, E15
The killer who has been targeting former CBI members kidnaps Grace; when the prime suspect seems to have an ailibi, Jane must use his skills to find Grace before it's too late.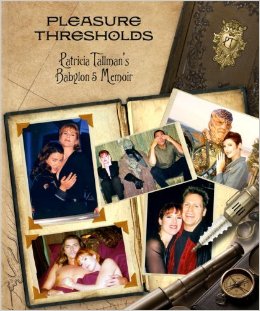 PLEASURE THRESHOLDS
"We are thrilled to announce Pat Tallman's book Pleasure Thresholds is finally available on Amazon! Amazon link.
The Ultimate Insider's Experience of Babylon 5: A behind-the-scenes peek into Patricia Tallman's life during her "B5 Years." A candid (and occasionally spicy) memoir told through print, video and audio. Pleasure Thresholds is a behind the scenes look at Patricia Tallman's life during the 5 years she spent shooting the hit science fiction series Babylon 5. An actress and stunt woman, Tallman recounts the deeply personal details of her life working on Babylon5, Star Trek:TNG, Deep Space Nine and films such as Jurassic Park ( as Laura Dern's stunt double). Autographed by Pat Tallman and J. Michael Straczynski . Can be personalized! Also available for overseas sales. Message us here: Pattallmannewsletter@gmail.com for shipping rates for non USA purchase. Thank you!"
KEEPING UP WITH CAST AND CREW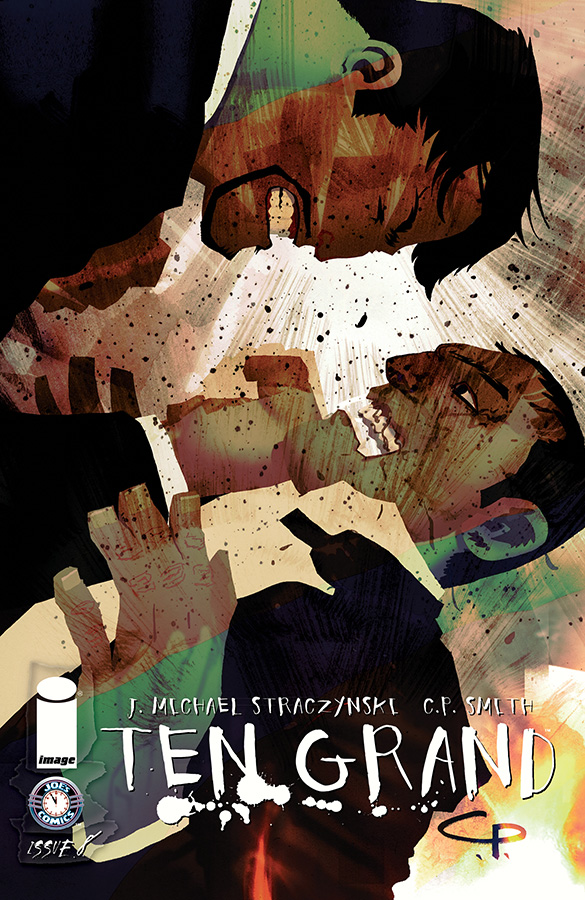 TEN GRAND - IN STORES MARCH 19
Written by: J. Michael Straczynski.
Art by: C.P. Smith, Ben Templesmith .
Cover by: C.P. Smith.
Description: Joe Fitzgerald entered Hell to find out what happened to Laura, the greatest love he has ever known. At last, he has found her...only to be captured by the same man who killed both of them and seized Laura's spirit from deep inside Heaven. It's the beginning of the confrontation Joe has been fighting to make happen ever since the Angel put him on this mission, but nothing's going his way. If Joe dies this time, it's permanent, and he and Laura will be trapped in Hell forever.
For more of TEN GRAND, go to http://buzzcomics.net/showthread.php?s=28bd0b1d86c4e408612db7e552183bcd&p=1477331#post1477331

INTERVIEW WITH J. MICHAEL STRACZYNSKI
ABOUT THIS INTERVIEW:
In his three-and-a-half hour Archive interview, J. Michael Straczynski talks about his early life and writing career. He discusses working as an assistant to Norman Corwin and having a chance meeting with Rod Serling at an early age. He recalls his journalism career and his book on screenwriting, and discusses his time writing for the animated series He-Man and the Masters of the Universe and for Ghostbusters. Straczynski recalls making the transition to live-action writing on the revival of The Twilight Zone, which led to a job on the writing staff of Jake and the Fatman and later on Murder, She Wrote. He outlines creating, writing and producing the cult-classic television show Babylon 5 and shares his "five year plan" for the series. He speaks of lead actor Michael O'Hare's mental illness in season one, which led to O'Hare leaving the show and being replaced by Bruce Boxleitner. He talks about the CGI, special effects and storylines of Babylon 5 and discusses working with the cast and directors. He recounts his post-Babylon 5 career, which has included the follow-up series Crusade as well as comic books and several successful feature films. Karen Herman conducted the interview on May 15, 2013 in Encino, California.
Go to http://www.emmytvlegends.org/interviews/people/j-michael-straczynski to read through the interview, see the highlights of the intreview and watch the related video. This is a very well-done interview.

#FREEBABYLON5 BABYLON 5 is back on TV and from the comments on the Watch site, people are enjoying the first season all over again. Episodes air daily at 5:00pm. If you are in the UK, dial up Watch (Sky 109/Virgin 124). Don't miss an episode.
Would you believe 118 comments for just the first day of showing the series! I sure hope someone takes notice. Be sure to use the @Watch_channel twitter handle and link to the Watch Facebook page when posting. http://watch.uktv.co.uk/shows.babylon-5.
Be sure to visit the the newFree Babylon 5 website. It is time to gather and support the show we know and love.




Here is a quote from J. Michael Straczynski about emotions.
I had this theory that the more important and intimate the emotion, the fewer words are required to express it.

First it's in dating: "Will you go out with me?" Six words.
"Honey, I care for you." Five words.
"You matter to me." Four words.
"I love you." Three words.
"Marry me." Two words.
But what's left? What's the one most important and intimate word you can ever say to somebody? It's "goodbye."

While Michael O'Hare (Sinclair), Andreas Katsulas (G'Kar), Rick Biggs (Dr. Franklin), Tim Choate (Zathras) and Jeff Conoway (Zach Allen) are no longer with us, we will not forget their wonderful personalities and talent -- as well as their significant contributions to the BABYLON 5 universe. Be sure to visit In Memory Of for more information about memorial efforts.
Until we met again, in a place where no shadows fall.
BABYLON 5 BIRTHDAYS
Richard Biggs - March 18 (in loving memory)
Jesus Trevino - March 26
Ed Wasser - March 26 Have I missed anyone? If you know the birthday of someone connected with Babylon 5, pass the information along. We want to include everyone in our Happy Birthday Wishes.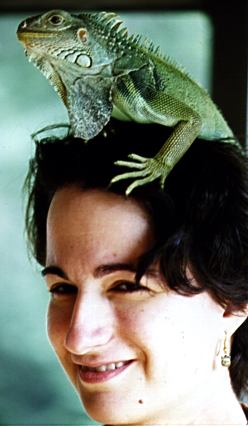 ITEMS OF INTEREST
Jeanne Cavelos, Author/Writer of novels that include Babylon5: Invoking Darkness, Summoning Light, Casting Shadows, and The Shadow Within; will be hosting Odyssey Workshops early in the coming year. Check her website and newsletter for details.
BABYLON 5 MUSIC VIDEOS AND TRIBUTES
John Hudgens has created many Babylon 5 videos, but I believe this is the most moving. It was first shown at the Phoenix Comic Con 20th Anniversary and honors many of the Babylon 5 family who have passed on.

Here is a link to John's Babylon 5 videos:
https://www.youtube.com/user/Babylon5MusicVideos?feature=watch

Richard Biggs memorial: http://www.youtube.com/watch?v=HyD4L8yNtsA

Andreas Katsulas memorial: http://www.youtube.com/watch?v=h2UQ2l9NPIg

- This is the extended version that I did for Andreas' widow ater the original cut was released on the net. It's never been seen online until now.

For those of you who've never seen these, I hope you enjoy them - and for those that have (and emailed me many times over the years about releasing them), I hope they're as good as you remember. Working with Joe on these videos was one of the highlights of my career, and I'll be forever grateful to him for the doors these have opened for me. I'm proud to have them on my resume.

John Hudgens
www.zteamproductions.com
---





MEGACONVENTION 2014
Dates: March 21-23, 2014
Place: Orange County Convention Center, Orlando, FL
Guests include Stan Lee and David Morrissey.
For more information, go to www.Megaconvention.com. STEEL CITY CON
Dates: April 11-13, 2014
Place: Monroeville Convention Center, Monroeville, PA
Guests: Jonathan Frakes, Lee Majors, Brent Spiner, Travis Love, Nicholas Brendon - and more
For more information, go to Steel City Con. AWESOME CON
Dates: April 18-20, 2014
Place: Walter E. Washington Convention Center, Washington, DC
Guests: Billie Piper, Kevin Sorbo, J.August Richards, Jewel Staite, and more
For more information, go to http://awesomecondc.com/.

SPOOKY EMPIRE'S MAY-HEM
Date: MAY 30 - JUNE 1, 2014
Place: Doubletree at Universal Studios
Guests: John Carpenter, Mark Ramones, Nick Castle, Laurie Holden
For more information, go to www.spookyempire.com.

PHILADELPHIA COMIC CON
Dates: June 19-22, 2014
Place: Pennsylvania Convention Center, Philadelphia, PA
Guests include: Michael Rooker, David McClintock, James Marsters, Sean Austin, and many others.
Go to Philadelphia for more information.

Florida Super Convention
Dates: July 3-6, 2014
Place: Miami Beach Convention Center, Miami Beach, FL
Guests: William Katt, Nichelle Nichols, Peter David
For more information, go to www.floridasupercon.com.

COMIC-CON INTERNATIONAL
Dates: July 24-27, 2014 Place: San Diego Convention Center
Guests: J. Michael Straczynski will be there along with a host of other guests
For more information, go to San Diego Comic Con. Star Trek Convention - Creation Entertainment
Dates: July 31 - August 3, 2014
Place: Rio Suites Hotel, Las Vegas, Nevada
Guests: WILLIAM SHATNER, KATE MULGREW, COLM MEANEY, WALTER KOENIG, NICHELLE NICHOLS, "ROM and NOG" as portrayed by Max Grodenchik and Aron Eisenberg, ANTHONY MONTGOMERY, JERRY HARDIN, TIM RUSS and MICHAEL FOREST. 87 plus more guests to come!
For more information, go to http://www.creationent.com/cal/st_lasvegas.html. SHORE-LEAVE
Dates: August 1-3, 2014
Place: Hunt Valley, MD (near Baltimore)
Guests: Richard Dean Anderson, Robert Piccardo and many more.
For more information, go to www.shore-leave.com. SPECIAL ANNOUNCEMENTS!
Wizard World Conventions has a large number of events planned for the year. Be sure to visit the page to see if there is a convention of interest near you.

Creation Entertainment has a large number of conventions planned for the next several months. They include stars from TWILIGHT, SUPERNATURAL, STARGATE, FARSCAPE, XENA, SERENITY, STAR TREK, etc. Check out their calendar to see if one will be in your neighborhood soon. Don't miss their Videos page as well. It is full of some priceless video from a number of conventions.

Be sure to visit the referenced sites to see if there have been changes in dates/guests attending. Visit our Convention Calendar for a full listing of upcoming conventions.
BACK ISSUES OF THE ZOCALO TODAY
The front page of the The Zocalo Today changes daily, so be sure to check the back issues to make sure that you haven't missed anything IMPORTANT! I hope you will become a regular visitor to The Zocalo Today!
---
Take care and I look forward to hearing from you.
Sandra Bruckner (sgbruckner@aol.com)
Editor/Publisher
ISN News: The Zocalo Today
http://www.isnnews.net
Copyright - SBruckner, 1999-2014