[an error occurred while processing this directive]

The Zocalo Today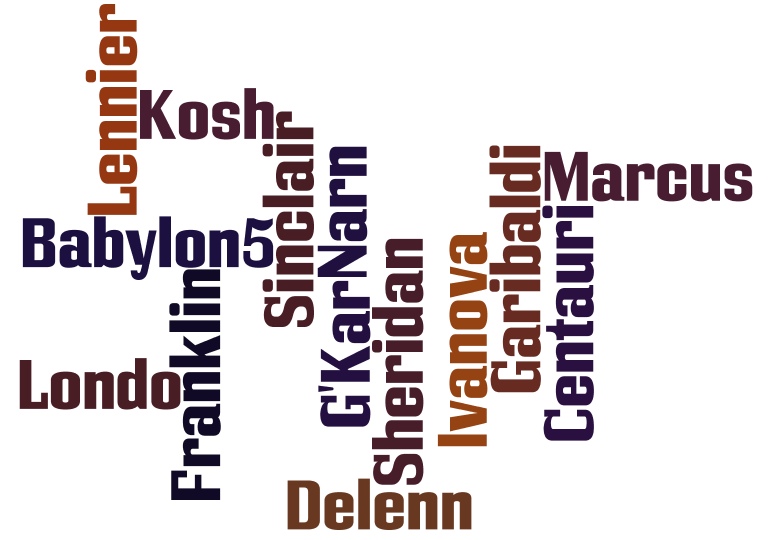 Welcome and thank you for dropping by. Babylon 5 brought many of us together -- and it remains with us, despite the fact that is no longer in production. The good thing is that the internet gives a LOT of ways to stay in touch. Don't be shy. Join in the discussion today or drop by Facebook or Twitter.

If you have questions or items for the news, drop me a line at sgbruckner@aol.com.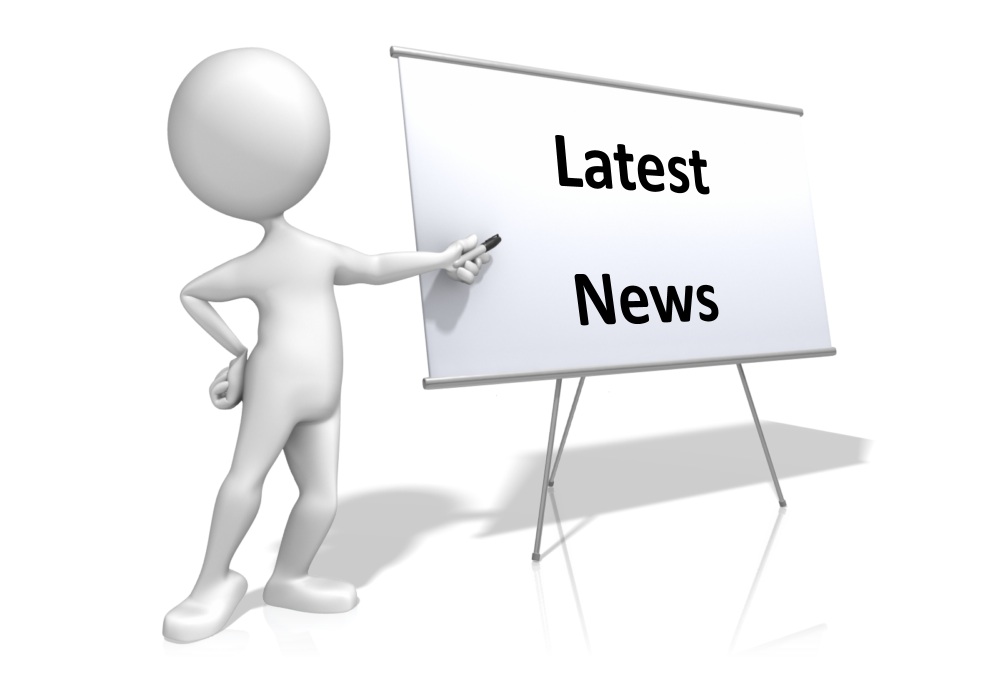 SUNDAY, MARCH 30, 2014
WOLVERINE - THE MUSICAL
Hugh Jackman is a man of many talents. An action star as well as a gifted singer and musical performer, Jackman often jumps from one role to another. But he has never quite brought characters like "Les Miserables" lead Jean Valjean together with his "X-Men" role, Wolverine.
All that changes here.
When a guest for the BBC Radio 1's "The Matt Edmondson Show," Jackman put on a live performance of Valjean's stirring "Who Am I" number from "Les Miserables." Except this time, the actor gave the tune a Wolverine twist.
The result is "Wolverine: The Musical." Alas, no matter how in-shape for the "X-Men" role Jackman is, it's hard to hit some of those notes early in the morning.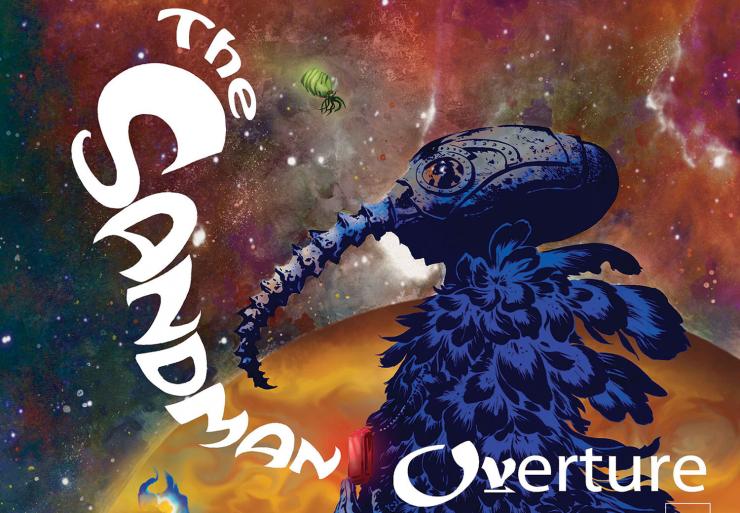 SANDMAN-OVERTURE COMIC
If you're itching to read the rest of the Sandman prequel comic, Overture, brace yourself for some waiting, and then some more waiting.
The first issue of Overture -- Neil Gaiman's collaboration with artist J.H. Williams III that both commemorates the 25th anniversary of Sandman and tells the story of what Morpheus was up to right before Sandman #1 happened -- arrived in comic-book stores in October, and subsequent issues of the six-part series were scheduled to be released every other month after that. Then the first delay hit. Overture #2, which had been schedule to go on sale Dec. 31, 2013, was pushed back to February 2014, and didn't actually hit comic-book stores until this week, on March 26.
Back in November, Gaiman responded to fan questions about the delay with an apology on his Tumblr page, calling it "unprofessional" and blaming it "mostly" on the demands of the very large book tour he was on for much of 2013. He ended his response by noting that he and Williams were "hoping it'll be the only delay."
Well, sadly, it's not the only delay. If you were hoping Overture #2's release would put the schedule back on track, we've got some bad news.
In an interview with CNN this week, Gaiman announced that, though its official release date was listed as April 30, we won't see Overture #3 until this summer, and then we'll have to wait again for the remaining three issues of the book.
"July will be issue 3 and then probably some more months then issue 4, issue 5 and issue 6," Gaiman said.
Gaiman didn't elaborate on why the delays on the series will persist, or how much of the series' scripting and artwork is done already. He did note, though, that he may yet have more Sandman stories to tell even beyond Overture.
"Can I tell Sandman stories until I die? The characters are still in my head; they're still there. But there's so many more things I need to write before the long night comes, before I put the pen down for the last time. I really hope there's more Sandman in there. It would be sad if there wasn't. But there's so much more left to write."
For his part, Williams hasn't spoken about the new delays yet, but he did offer this little nugget of optimism in an interview with Newsarama after the first delays were announced back in November.
"At the end of the day, I think Sandman: Overture is a pretty special project, and Neil's writing it," Williams said. "It shouldn't matter how long it takes as long as the end result is worth it. Ultimately for me, I think the end result is the most important thing."
So, while we're all groaning with disappointment about these delays now, it's nice to focus on the idea that one day the whole series will be finished and in our hands ... one day.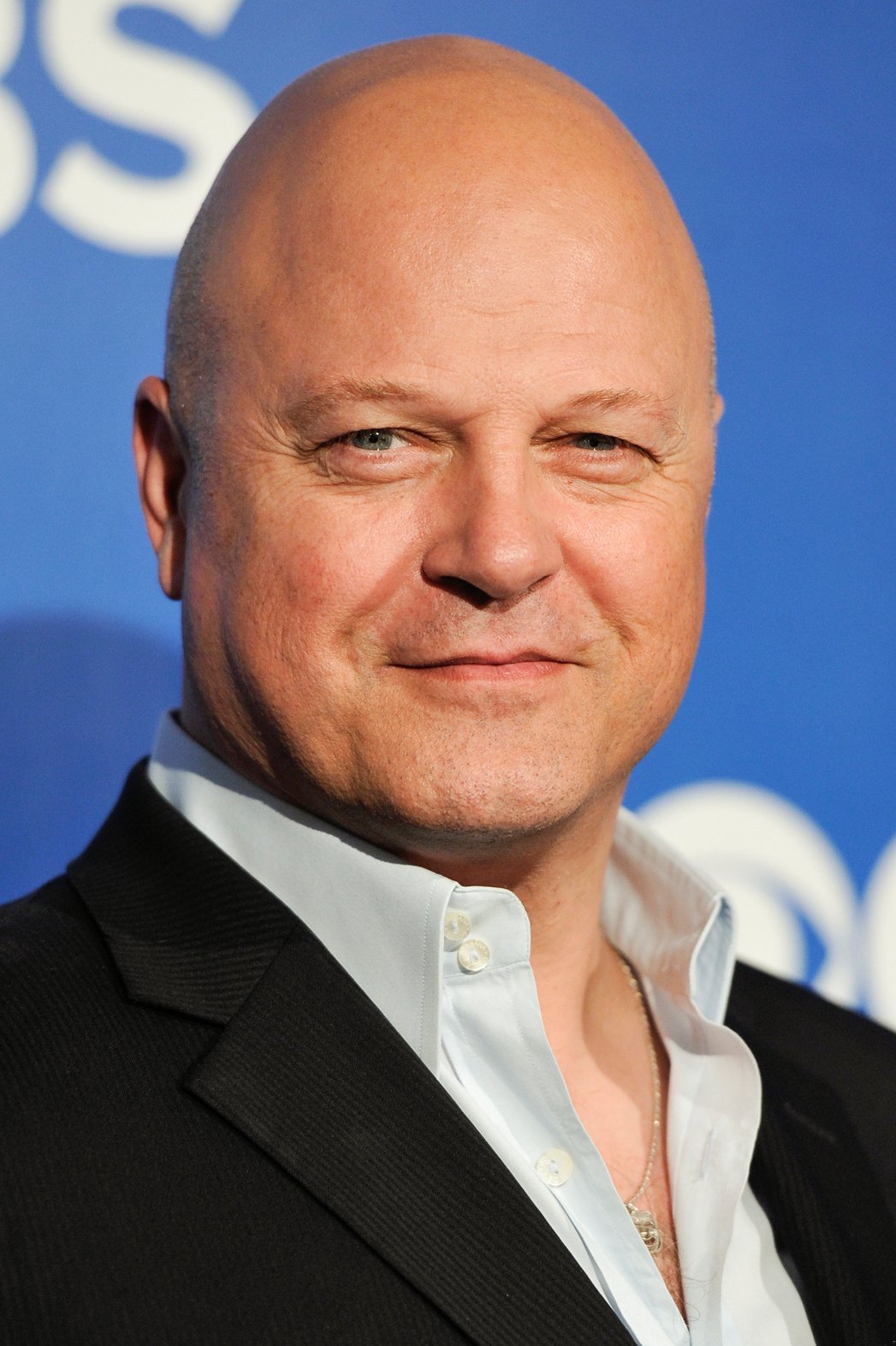 AMERICAN HORROW SHOW
The cast and creators of FX's American Horror Story returned to the PaleyFest stage Friday with another special announcement: Michael Chiklis is joining the season four cast.
The Emmy and Golden Globe winner will return to FX six years after The Shield ended its run and co-star in American Horror Story: Freak Show, creators announced Friday night at PaleyFest, where the actor made a surprise appearance.
Season four of the FX anthology will be set in Jupiter, Fla., in 1950 and will again star Jessica Lange. This time, the Emmy winner will portray a German ex-Pat managing one of the last remaining freak shows in the country.
Returning cast members include Sarah Paulson, Evan Peters, Angela Bassett, Frances Conroy and Kathy Bates -- who also made a surprise appearance on Friday's panel. They'll play performers that Lange's character has rescued. Denis O'Hare and Emma Roberts are also in talks to return for season four of the series, which reboots itself every season with a completely new story and often features largely the same cast of repertory players. Chiklis will be making his AHS debut. Chiklis' casting announcement comes a year after the AHS gang used the PaleyFest stage to announce its recently concluded third season would carry the Coven subtitle.
The panel was high on laughs as the cast and producers reminisced about Coven and their New Orleans experience, but was low on new details about Freak Show as producers typically keep plot details under wraps. Chiklis will be playing the father to Peters' character and ex-husband to Bates' character. Showrunner Ryan Murphy also revealed that everyone on the PaleyFest stage would be returning in season four in "some capacity" including Gabourey Sidibe and Jamie Brewer. Other panelists Friday included Paulson, Roberts, Peters, Bassett, Conroy, O'Hare and Bates as well as producers Murphy, Brad Falchuk, Tim Minear and Dante DiLoreto. Star Lange -- and fan favorite Lily Rabe -- were not in attendance. (Lange was on spring break with her grandchildren and Rabe was in production and unable to attend.) "My heart was pounding like it is right now. It is a Freak Show, oh man!" Chiklis said from the stage after Murphy announced his casting and the actor surprised the audience and take a seat on the panel. Murphy revealed that he'd long pursued Chiklis for AHS and noted that there will be some members of the season one and two casts that return for Freak Show. The new season will film for the second year in New Orleans but be set in Florida.
For Chiklis, the role marks his latest TV gig following CBS' Vegas and ABC's No Ordinary Family, both of which were canceled after one season. His seven-season role on Shawn Ryan's The Shield earned him two Emmy noms for best actor (and one win) as well as three Golden Globe mentions (and one win). The actor -- whose film credits include the Fantastic Four features -- received multiple pilot offers this season. He's repped by WME, Management 360 and Stone Meyer.
CAPTAIN AMERICA: THE WINTER SOLDIER
Marvel Studios has released a new TV spot for Captain America: The Winter Soldier.
Opening in North America on April 4, the sequel stars Chris Evans, Scarlett Johansson, Samuel L. Jackson, Robert Redford, Sebastian Stan, Anthony Mackie, Cobie Smulders, Frank Grillo, Georges St-Pierre, Hayley Atwell, Toby Jones, Emily VanCamp and Maximiliano Hernández.
THE AMAZING SPIDER-MAN 2
Sony Pictures has debuted a brand new clip from The Amazing Spider-Man 2, featuring the web head swinging around the city along with a taste of Hans Zimmer's score for the film!
Opening in theaters on May 2, the Marc Webb-directed sequel also stars Emma Stone, Jamie Foxx , Campbell Scott, Embeth Davidtz, Colm Feore, Paul Giamatti, Sally Field and B.J. Novak.
SATURDAY, MARCH 29, 2014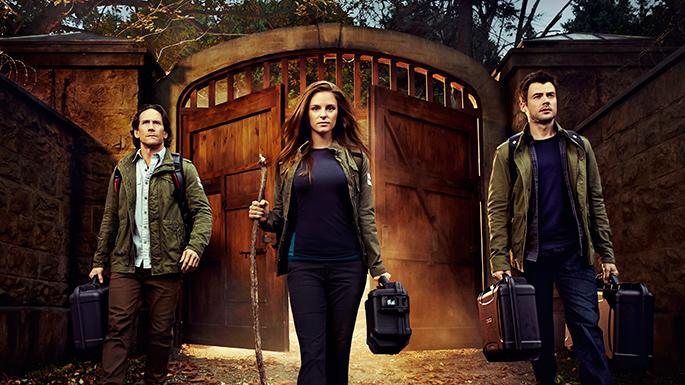 HELIX RENEWED
Helix is about to go even more viral!
Syfy announced today that its original sci-fi series has been renewed for a second season, which will no doubt please fans of the show.
The series — which is executive produced by Battlestar Galatica's Ronald D. Moore, Steven Maeda (Lost), and Lynda Obst (Contact), and was created and is also co-executive produced by Cameron Porsandeh — just picked up a new, 13-episode second season order, with production set to begin later this year for a winter 2015 premiere.
Bill McGoldrick, EVP, Original Content at Syfy said:
"Helix has built one of our most loyal and consistent audiences in its first season on Syfy. The incredibly talented writing and producing team have crafted a thriller that consistently delivered suspense, twists and high quality drama. We look forward to growing this passionate audience in what promises to be an even more memorable second season." Starring Billy Campbell, Hiroyuki Sanada, Kyra Zagorsky, and Mark Ghanime, Helix wrapped it's very first season last night at 10/9c on Syfy.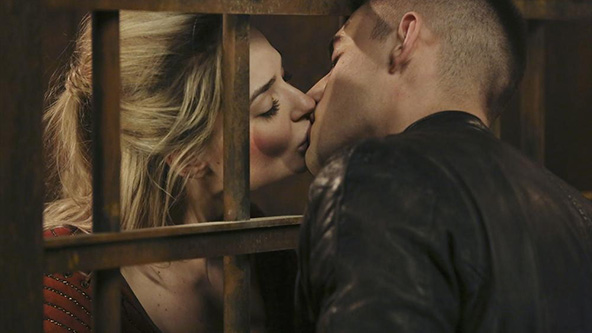 ONCE UPON A TIME IN WONDERLAND CANCELLED
ABC has quietly canceled "Once Upon a Time in Wonderland."
The "Once Upon a Time" spinoff miniseries revolving around Alice in Wonderland starring Sophie Lowe will not be returning for a second season, the network confirmed on Friday (March 28). The confirmation comes after promos touting the April 3 Season 1 finale as a "series finale" appeared on Thursday (March 27).
The move is not entirely unexpected. The "Wonderland" series was initially planned as a single season with the story line coming to a conclusion in the finale. Although many hoped that a second season in the same world with different characters would continue, due to its struggling ratings, that will no longer happen.
The "Once Upon a Time in Wonderland" series finale airs Thursday, April 3 at 8 p.m. ET on ABC.
TRANSCENDENCE
Johnny Depp's sci-fi thriller is about the nature of consciousness and the ethics of prolonging that consciousness beyond the death of the body. R.I.F.T. is the vehicle that gets us to those big questions.
Presuming Transcendence doesn't wind up being a mindless action film, it's got a real potential to delve into some of the big quandaries over the nature of mortality and the ills of trying to stop the proverbial clock on death.
But it's also about the dangers of technology and, so, predictably, there's this group in the film called R.I.F.T. (Revolutionary Independence From Technology) who is none too pleased that Johnny Depp's character is making such huge (and questionable) strides in transferring consciousness to a digital space.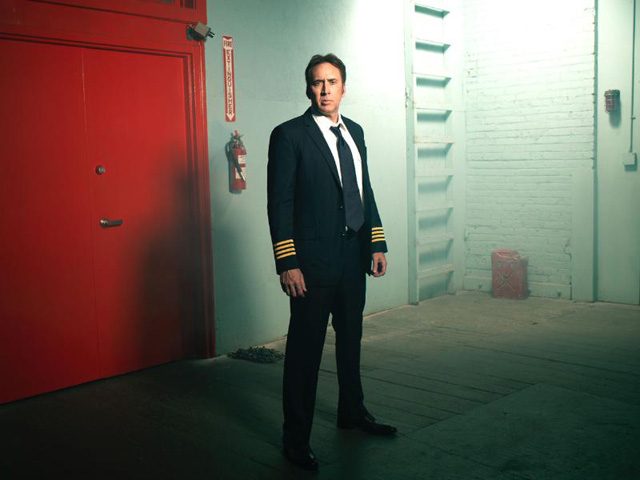 LEFT BEHIND
Stoney Lake Entertainment announced that Left Behind, starring Academy Award winner Nicolas Cage as Rayford Steele, as well as Chad Michael Murray, Cassi Thomson, Nicky Whelan, Lea Thompson and Jordin Sparks, will be released in theaters on October 3. The movie is directed by veteran filmmaker Vic Armstrong.
Left Behind follows Rayford Steele (Nicolas Cage) who is piloting a commercial airliner just hours after the Rapture when millions of people around the globe simply vanish. Thirty thousand feet over the Atlantic, Rayford is faced with a damaged plane, terrified passengers, and a desperate desire to get back to his family. On the ground, his daughter, Chloe Steele (Cassi Thomson) is among those left behind, forced to navigate a world of madness as she searches for her lost mother and brother.
Shot mostly in and around Baton Rouge, LA., Left Behind was produced by Paul Lalonde and Michael Walker and co-written by Paul Lalonde and John Patus.
"We're seeing a number of big, biblical movies on the calendar this year, particularly 'Son of God,' 'Noah,' and 'Exodus.' What makes 'Left Behind' different is that it is a contemporary story that could actually happen at any moment," says Paul Lalonde, Left Behind producer and CEO of Stoney Lake Entertainment. "It's also a historical account in a sense, because it's based on a true story, it just hasn't happened yet. So it's very important to us that the core story not be changed. We had offers from three of the major studios in Hollywood to distribute this movie, but none would allow final control of the story to be left in our hands."
"My greatest hope for this movie is that people will be entertained and thrilled by it, but also that they'll go home and have conversations with their family, and ask 'do you think this could happen, or couldn't happen?' and it'll inspire discussion and closeness," added Nicolas Cage.
The movie is based on the New York Times bestselling book series of the same name, co-authored by Jerry B. Jenkins and Tim LaHaye. Based on the Bible and published in 32 different languages, the series has sold more than 65 million copies and is one of the best-selling fiction series of all time.
"I believe it does justice to the novel and will renew interest in the entire series," author Jerry Jenkins said. "It is the best movie I have ever seen on the rapture," added Tim LaHaye.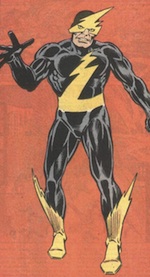 AGENTS OF S.H.I.E.L.D.
The Marvel Comics supervillain Blackout is set to make his debut on the small screen April 15, contending with the "Agents of S.H.I.E.L.D." in an episode titled "Providence." Patrick Brennan will play the character, Marcus Daniel, with plans for him to have a larger role in the following week's episode, potentially being set up as a recurring villain.
"This is the way they explained it to me," says Brennan of Blackout, whose character and powers will be somewhat different from the comic book version. "This guy, Marcus Daniels, a.k.a. Blackout, was shrouded in darkness, his soul, everything about him was shrouded in darkness until he comes across this Cello player. And the music was the only light that came into his soul, and it gave him hope and it gave him some sense of what light was. I thought to myself, oh my god, you don't even need to explain anything else. Because music, to me, is what gets me through most of the time. My kids, my wife, and music. That aspect of it totally intrigued me. I thought that was quite beautiful and very interesting, that aspect of the character."
The cellist mentioned is almost certainly Amy Acker's Audrey, who Marvel showed off yesterday and who is also slated to appear in the April 22 episode.
"Marvel's Agents of S.H.I.E.L.D." stars Clark Gregg as Agent Phil Coulson, Ming-Na Wen as Agent Melinda May, Brett Dalton as Agent Grant Ward, Chloe Bennet as Skye, Iain De Caestecker as Agent Leo Fitz and Elizabeth Henstridge as Agent Jemma Simmons.
THE ZOCALO TODAY
Be sure to check out The Zocalo Today on Facebook as well as at ISN News: The Zocalo Today on Yahoo Groups. SCIENCE FICTION NEWS STORIES:
Did you miss the news from yesterday -- or earlier in the week. Catch up by going to the March News Archive. I have broken up the huge file into months to make it easier to load. It will bring you up to date for all that has been going on in the world of science fiction. Go to:
February News
January News
December News
November News
October News.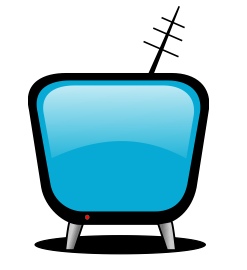 ON THE TUBE TONIGHT
8:00pm on ABC
Once Upon a Time Episode: Quiet Minds NEW S03, E15
Neal yearns for a way to reconnect with his son; Regina finds a possible connection to Robin Hood; Belle and Lumiere, an enchanted candelabra, help with a magical solution to bring Rumplestiltskin back from the dead.

8:00pm on AMC
The Walking Dead Episode: Us S04, E15 (First Aired: Mar. 23, 2014)
Daryl struggles to fit in with his new group while Glenn finds Maggie's messages and races to catch up to her.

8:00pm on TNT
National Treasure: Book of Secrets (2007)
A page from the diary of John Wilkes Booth implicates Ben Gates' great-great grandfather as a major conspirator in the assassination of President Lincoln. Nicolas Cage, Jon Voight, Harvey Keitel, Ed Harris, Diane Kruger

8:42pm on FX
Captain America: The First Avenger (2011)
After an experimental program turns him into a supersoldier, Steve Rogers, now known as Capt. America, leads the fight against Red Skull's evil HYDRA organization. Chris Evans, Hayley Atwell, Sebastian Stan, Tommy Lee Jones, Hugo Weaving

9:00pm on ABC
Resurrection Episode: Us Against the World NEW S01, E04
Bellamy and Sheriff Fred try to find Caleb; Maggie gives Jacob a checkup; Pastor Tom's old love returns.

9:00pm on NBC
Believe Episode: Defection NEW S01, E04
Tate risks his freedom to help Bo locate the author of a long-lost love letter; Winter prepares for an escape from Manhattan.

9:00pm on Fox
Cosmos: A Spacetime Odyssey Episode: A Sky Full of Ghosts NEW S01, E04
Astronomer William Herschel's observations of light's impact on time and gravity; a journey to the event horizon of a black hole.

9:00pm on ABC Family
Harry Potter and the Deathly Hallows: Part 2 (2011)
As his showdown with Lord Voldemort nears, Harry may have to make the ultimate sacrifice. Based on the book by J.K. Rowling. Daniel Radcliffe, Rupert Grint, Emma Watson, Ralph Fiennes, Alan Rickman

9:00pm on AMC
The Walking Dead Episode: A FINALE NEW S04, E16
Many paths collide; Rick faces sheer brutality; the group struggles to survive.

9:00pm on BBC America
The Silence of the Lambs (1991)
An FBI trainee seeks advice from a brilliant, psychopathic prisoner to catch a killer who skins his victims. Jodie Foster, Anthony Hopkins, Scott Glenn, Ted Levine, Anthony Heald

9:00pm on Syfy
Let Me In (2010)
A misfit boy suspects that his only friend, an eerie child who only appears at night, is hiding a terrible secret. Based on a novel by John Ajvide Lindqvist. Kodi Smit-McPhee, Chloe Grace Moretz, Richard Jenkins, Cara Buono, Elias Koteas

10:00pm on CBS
The Mentalist Episode: Violets NEW S06, E16
Jane and his colleagues embark on a dangerous sting operation in hope of catching art thieves; sparks fly between an agent and Lisbon.

10:00pm on NBC
Crisis Episode: What Was Done to You NEW S01, E03
After a meeting with the president and first lady, Dunn and Finley realize the chief of staff is the next target; a hostage is taught a lesson after an escape attempt.

10:02pm on AMC
Talking Dead LIVE S03, E16
Executive producer Scott M. Gimple and Andrew Lincoln discuss ``A.''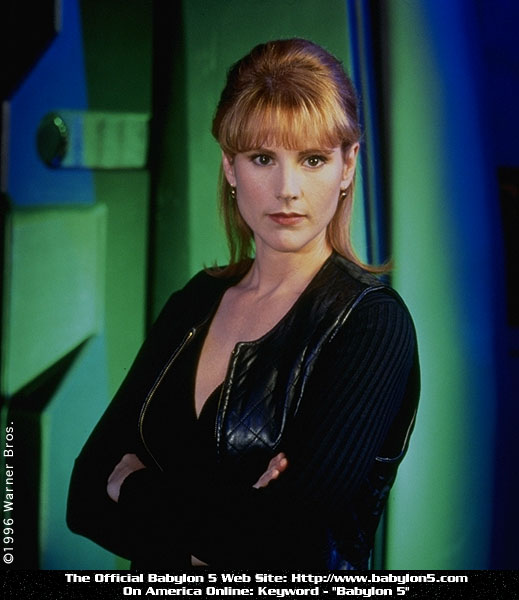 PAT TALLMAN UPDATE
Pat is talking to you straight! Facebook has made it harder than ever for you to see the posts from your favorite Pages. If you follow Pat on FB, you know her brand of snarky sexy humor. Well now it's no holds barred! Sign up for Pat's newsletter on her site PatriciaTallman.com and get it unsensored.The newsletter has content that will not be on the Facebook page or the site.
In this first issue, there is a special offer only available to those on the newsletter. Sign up by March 31st and be in the know.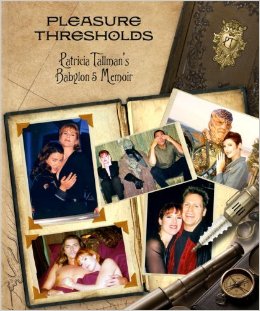 PLEASURE THRESHOLDS
"We are thrilled to announce Pat Tallman's book Pleasure Thresholds is finally available on Amazon! Amazon link.

The Ultimate Insider's Experience of Babylon 5: A behind-the-scenes peek into Patricia Tallman's life during her "B5 Years." A candid (and occasionally spicy) memoir told through print, video and audio. Pleasure Thresholds is a behind the scenes look at Patricia Tallman's life during the 5 years she spent shooting the hit science fiction series Babylon 5. An actress and stunt woman, Tallman recounts the deeply personal details of her life working on Babylon5, Star Trek:TNG, Deep Space Nine and films such as Jurassic Park ( as Laura Dern's stunt double). Autographed by Pat Tallman and J. Michael Straczynski . Can be personalized! Also available for overseas sales. Message us here: Pattallmannewsletter@gmail.com for shipping rates for non USA purchase. Thank you!"
KEEPING UP WITH CAST AND CREW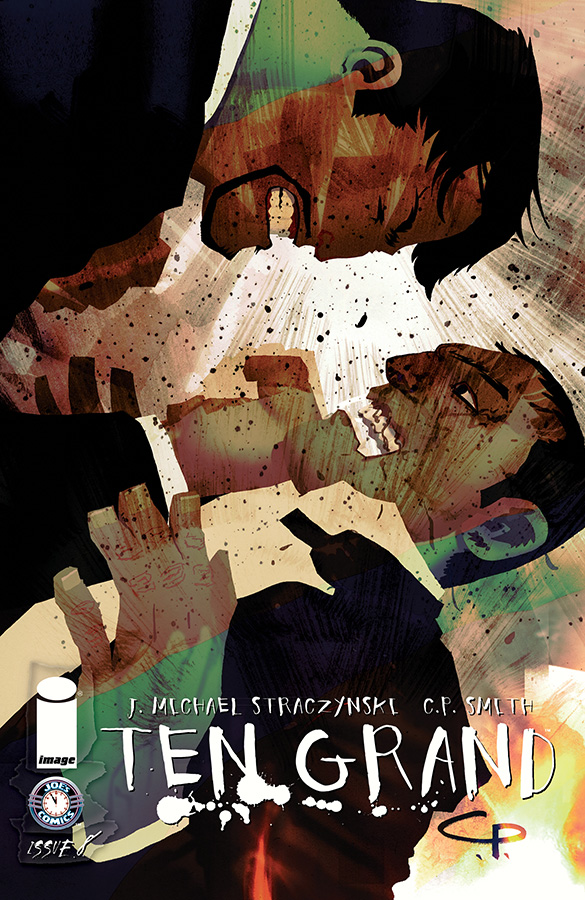 TEN GRAND - IN STORES MARCH 19
Written by: J. Michael Straczynski.
Art by: C.P. Smith, Ben Templesmith .
Cover by: C.P. Smith.
Description: Joe Fitzgerald entered Hell to find out what happened to Laura, the greatest love he has ever known. At last, he has found her...only to be captured by the same man who killed both of them and seized Laura's spirit from deep inside Heaven. It's the beginning of the confrontation Joe has been fighting to make happen ever since the Angel put him on this mission, but nothing's going his way. If Joe dies this time, it's permanent, and he and Laura will be trapped in Hell forever.
For more of TEN GRAND, go to http://buzzcomics.net/showthread.php?s=28bd0b1d86c4e408612db7e552183bcd&p=1477331#post1477331

INTERVIEW WITH J. MICHAEL STRACZYNSKI
ABOUT THIS INTERVIEW:
In his three-and-a-half hour Archive interview, J. Michael Straczynski talks about his early life and writing career. He discusses working as an assistant to Norman Corwin and having a chance meeting with Rod Serling at an early age. He recalls his journalism career and his book on screenwriting, and discusses his time writing for the animated series He-Man and the Masters of the Universe and for Ghostbusters. Straczynski recalls making the transition to live-action writing on the revival of The Twilight Zone, which led to a job on the writing staff of Jake and the Fatman and later on Murder, She Wrote. He outlines creating, writing and producing the cult-classic television show Babylon 5 and shares his "five year plan" for the series. He speaks of lead actor Michael O'Hare's mental illness in season one, which led to O'Hare leaving the show and being replaced by Bruce Boxleitner. He talks about the CGI, special effects and storylines of Babylon 5 and discusses working with the cast and directors. He recounts his post-Babylon 5 career, which has included the follow-up series Crusade as well as comic books and several successful feature films. Karen Herman conducted the interview on May 15, 2013 in Encino, California.
Go to http://www.emmytvlegends.org/interviews/people/j-michael-straczynski to read through the interview, see the highlights of the intreview and watch the related video. This is a very well-done interview.

#FREEBABYLON5 BABYLON 5 is back on TV and from the comments on the Watch site, people are enjoying the first season all over again. Episodes air daily at 5:00pm. If you are in the UK, dial up Watch (Sky 109/Virgin 124). Don't miss an episode.
Would you believe 118 comments for just the first day of showing the series! I sure hope someone takes notice. Be sure to use the @Watch_channel twitter handle and link to the Watch Facebook page when posting. http://watch.uktv.co.uk/shows.babylon-5.
Be sure to visit the the newFree Babylon 5 website. It is time to gather and support the show we know and love.




Here is a quote from J. Michael Straczynski about emotions.
I had this theory that the more important and intimate the emotion, the fewer words are required to express it.

First it's in dating: "Will you go out with me?" Six words.
"Honey, I care for you." Five words.
"You matter to me." Four words.
"I love you." Three words.
"Marry me." Two words.
But what's left? What's the one most important and intimate word you can ever say to somebody? It's "goodbye."

While Michael O'Hare (Sinclair), Andreas Katsulas (G'Kar), Rick Biggs (Dr. Franklin), Tim Choate (Zathras) and Jeff Conoway (Zach Allen) are no longer with us, we will not forget their wonderful personalities and talent -- as well as their significant contributions to the BABYLON 5 universe. Be sure to visit In Memory Of for more information about memorial efforts.
Until we met again, in a place where no shadows fall.
BABYLON 5 BIRTHDAYS
Richard Biggs - March 18 (in loving memory)
Jesus Trevino - March 26
Ed Wasser - March 26 Have I missed anyone? If you know the birthday of someone connected with Babylon 5, pass the information along. We want to include everyone in our Happy Birthday Wishes.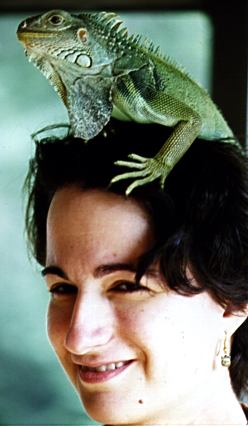 ITEMS OF INTEREST
Jeanne Cavelos, Author/Writer of novels that include Babylon5: Invoking Darkness, Summoning Light, Casting Shadows, and The Shadow Within; will be hosting Odyssey Workshops early in the coming year. Check her website and newsletter for details.
BABYLON 5 MUSIC VIDEOS AND TRIBUTES
John Hudgens has created many Babylon 5 videos, but I believe this is the most moving. It was first shown at the Phoenix Comic Con 20th Anniversary and honors many of the Babylon 5 family who have passed on.

Here is a link to John's Babylon 5 videos:
https://www.youtube.com/user/Babylon5MusicVideos?feature=watch

Richard Biggs memorial: http://www.youtube.com/watch?v=HyD4L8yNtsA

Andreas Katsulas memorial: http://www.youtube.com/watch?v=h2UQ2l9NPIg

- This is the extended version that I did for Andreas' widow ater the original cut was released on the net. It's never been seen online until now.

For those of you who've never seen these, I hope you enjoy them - and for those that have (and emailed me many times over the years about releasing them), I hope they're as good as you remember. Working with Joe on these videos was one of the highlights of my career, and I'll be forever grateful to him for the doors these have opened for me. I'm proud to have them on my resume.

John Hudgens
www.zteamproductions.com
---





STEEL CITY CON
Dates: April 11-13, 2014
Place: Monroeville Convention Center, Monroeville, PA
Guests: Jonathan Frakes, Lee Majors, Brent Spiner, Travis Love, Nicholas Brendon - and more
For more information, go to Steel City Con. AWESOME CON
Dates: April 18-20, 2014
Place: Walter E. Washington Convention Center, Washington, DC
Guests: Billie Piper, Kevin Sorbo, J.August Richards, Jewel Staite, and more
For more information, go to http://awesomecondc.com/.

SPOOKY EMPIRE'S MAY-HEM
Date: MAY 30 - JUNE 1, 2014
Place: Doubletree at Universal Studios
Guests: John Carpenter, Mark Ramones, Nick Castle, Laurie Holden
For more information, go to www.spookyempire.com.

PHOENIX COMICON
Dates: June 5-8, 2014
Place: Phoenix Convention Center, Phoenix, AR
Guests: Stan Lee, Nathan Fillion, John Barrowman, Eliza Dushku, John Rhys-Davies, Bruce Campbell and many more
For more information, go to http://phoenixcomicon.com/. PHILADELPHIA COMIC CON
Dates: June 19-22, 2014
Place: Pennsylvania Convention Center, Philadelphia, PA
Guests include: Michael Rooker, David McClintock, James Marsters, Sean Austin, and many others.
Go to Philadelphia for more information.

Florida Super Convention
Dates: July 3-6, 2014
Place: Miami Beach Convention Center, Miami Beach, FL
Guests: William Katt, Nichelle Nichols, Peter David
For more information, go to www.floridasupercon.com.

COMIC-CON INTERNATIONAL
Dates: July 24-27, 2014 Place: San Diego Convention Center
Guests: J. Michael Straczynski will be there along with a host of other guests
For more information, go to San Diego Comic Con. Star Trek Convention - Creation Entertainment
Dates: July 31 - August 3, 2014
Place: Rio Suites Hotel, Las Vegas, Nevada
Guests: WILLIAM SHATNER, KATE MULGREW, COLM MEANEY, WALTER KOENIG, NICHELLE NICHOLS, "ROM and NOG" as portrayed by Max Grodenchik and Aron Eisenberg, ANTHONY MONTGOMERY, JERRY HARDIN, TIM RUSS and MICHAEL FOREST. 87 plus more guests to come!
For more information, go to http://www.creationent.com/cal/st_lasvegas.html. SHORE-LEAVE
Dates: August 1-3, 2014
Place: Hunt Valley, MD (near Baltimore)
Guests: Richard Dean Anderson, Robert Piccardo and many more.
For more information, go to www.shore-leave.com. SPECIAL ANNOUNCEMENTS!
Wizard World Conventions has a large number of events planned for the year. Be sure to visit the page to see if there is a convention of interest near you.

Creation Entertainment has a large number of conventions planned for the next several months. They include stars from TWILIGHT, SUPERNATURAL, STARGATE, FARSCAPE, XENA, SERENITY, STAR TREK, etc. Check out their calendar to see if one will be in your neighborhood soon. Don't miss their Videos page as well. It is full of some priceless video from a number of conventions.

Be sure to visit the referenced sites to see if there have been changes in dates/guests attending. Visit our Convention Calendar for a full listing of upcoming conventions.
BACK ISSUES OF THE ZOCALO TODAY
The front page of the The Zocalo Today changes daily, so be sure to check the back issues to make sure that you haven't missed anything IMPORTANT! I hope you will become a regular visitor to The Zocalo Today!
---
Take care and I look forward to hearing from you.
Sandra Bruckner (sgbruckner@aol.com)
Editor/Publisher
ISN News: The Zocalo Today
http://www.isnnews.net
Copyright - SBruckner, 1999-2014