[an error occurred while processing this directive]

The Zocalo Today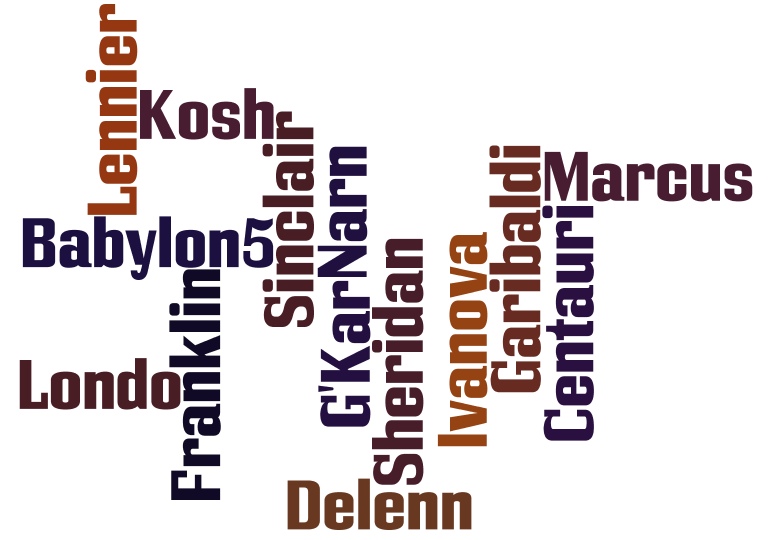 Welcome and thank you for dropping by. Babylon 5 brought many of us together -- and it remains with us, despite the fact that is no longer in production. The good thing is that the internet gives a LOT of ways to stay in touch. Don't be shy. Join in the discussion today or drop by Facebook or Twitter.

If you have questions or items for the news, drop me a line at sgbruckner@aol.com.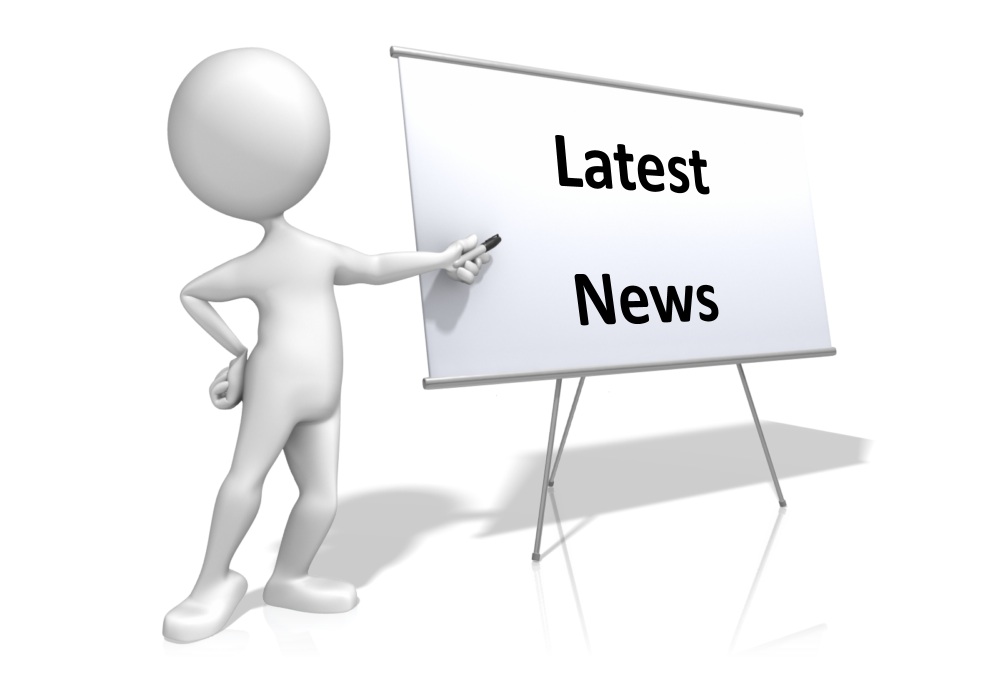 SUNDAY, APRIL 6, 2014
GODZILLA
Warner Bros. Pictures and Legendary Pictures have released an extended look at the anticipated Godzilla.
Opening in 3D, 2D and IMAX theaters on May 16, the Gareth Edwards-directed film stars Aaron Taylor-Johnson, Ken Watanabe, Elizabeth Olsen, Juliette Binoche, Sally Hawkins, David Strathairn and Bryan Cranston. An epic rebirth to Toho's iconic Godzilla, this spectacular adventure pits the world's most famous monster against malevolent creatures who, bolstered by humanity's scientific arrogance, threaten our very existence.

WEEKEND BOX OFFICE
UPDATED: The superhero sequel -- on course to score the top April opening of all time domestically -- will finish the weekend with $270 million or more in global ticket sales; "Noah" is a distant No. 2, declining 60 percent or more in its second weekend.
Winning over critics and moviegoers alike, Marvel and Disney's Captain America: The Winter Soldier grossed $37 million from 3,938 theaters on Friday, the biggest day ever for the month of April, not accounting for inflation. The superhero sequel is expected to earn $93 million-plus for the weekend, also an April best.
Overseas, where it opened ahead of its North American launch, the $170 million tentpole has already earned $132.2 million and should finish Sunday with a whopping global total of $270 million or more -- only $100 million behind the $370.6 million earned by Captain America: The First Avenger in its entire run. So far, Captain America 2 is pacing 40 percent ahead of the first film, which debuted in May 2011.
Universal's 2011 Fast Five was the previous record-holder for the best single day in April ($34.4 million). It likewise holds the record for top April opening ($86.2 million), a milestone Captain America 2 will eclipse.
Captain America 2, directed by brothers Anthony and Joe Russo, nabbed an A CinemaScore across all demos, as well as stellar reviews from critics.
The follow-up is also benefiting from the post-Avengers glow. Like the first Thor, Captain America: The First Avenger launched to roughly $65 million domestically in July 2011. But the wild success of 2012's The Avengers has seen fortunes rise for the Iron Man and Thor franchises.
Returning Chris Evans in the title role, as well as Avengers stars Scarlett Johansson and Samuel L. Jackson, Captain America 2 picks up two years after Avengers left off. Captain America and Black Widow (Johansson) discover there is a secret conspiracy within S.H.I.E.L.D. and fight to stop it, along with The Falcon, played by Anthony Mackie. (Some critics have described the film as an intriguing espionage tale, versus never-ending action.) The villainous Winter Soldier is played by Sebastian Stan.
With Captain America 2 commanding such devotion, Darren Aronofsky's controversial biblical epic Noah fell to No. 2 on its second Friday with $4.9 million from 3,571 locations. The Paramount and New Regency film is expected to decline 60 percent or more for the weekend. Paramount insiders note that's in line with recent Christian film Son of God, as well as with male-fueled event movies facing competition from a new tentpole.
Coming in No. 3 on its third Friday was Summit's Divergent with $4.2 million from 3,631 theaters. The YA film adaptation is expected to decline 47 percent to $13 million for the weekend, pushing its domestic total to $114 million through Sunday.
Independent Christian film God's Not Dead continues to pull in impressive numbers, posing competition for Noah for faith-based moviegoers. God's Not Dead, expanding into a total of 1,758 theaters on its third Friday, placed No. 4 with $2.2 million. The movie is projected to earn north of $8 million for the weekend for a domestic total of roughly $32 million.
Wes Anderson's box office hit The Grand Budapest Hotel placed No. 5 Friday with $1.5 million from 1,263 locations. The movie will finish the weekend with a dazzling domestic cume of $42 million.
Arnold Schwarzenegger's Sabotage continues to prove itself a box office bomb in its second outing. The action film is expected to come in No. 9 for the weekend with $1.9 million for a paltry total of $8.8 million.
SATURDAY APRIL 5, 2014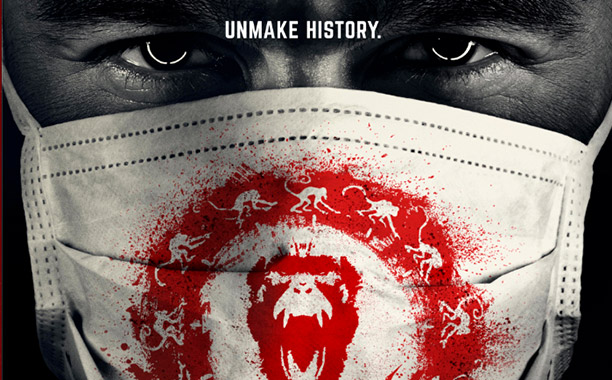 12 MONKEYS
The long journey through development for the TV series based on 12 Monkeys is over. So, did it make the cut for a series pickup?
A year after the show was first announced, Syfy revealed today (April 4) that it has placed a 13-episode order for the series, which will premiere in January 2015.
Aaron Stanford (Pyro in the X-Men movies) and Amanda Schull (Suits) will star in the series, which is an adaptation of Terry Gilliam's 1995 film that starred Bruce Willis, Madeleine Stowe and Brad Pitt. Noah Bean (Nikita) and Kirk Acevedo (Fringe) will co-star in the show.
In the movie -- which has quietly grown to be regarded as a modern sci-fi classic -- Willis played a mentally disturbed man sent back to our time from a post-apocalyptic future to prevent the outbreak of a plague that wipes out most of humanity and sends the survivors underground. The series will follow the same basic storyline.
Syfy president Dave Howe said, "12 Monkeys is a captivating time travel adventure and high stakes race against the clock. We are thrilled to add it to our slate of engaging and thought-provoking new scripted projects including the recently announced event series Ascension and the second season renewal of Helix from Ron Moore."

12 Monkeys, which was first put into development in July 2013, is also the second movie-to-TV series coming down the pipeline from Syfy. Dominion, which is based on the 2010 horror/action thriller Legion, is on tap to premiere later this year.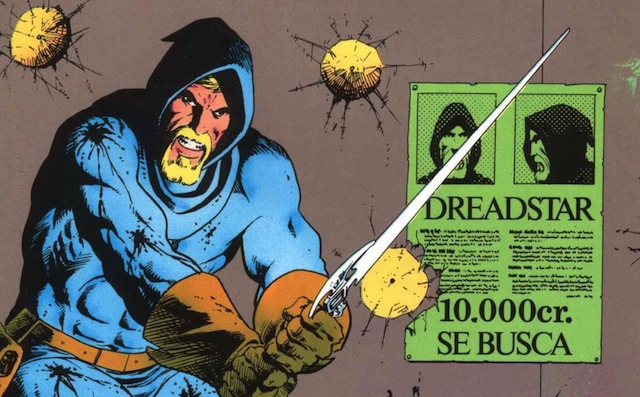 DREADSTAR
Just when the Marvel and DC strangehold on epic superhero flicks may end any fresh surprises in adapting old titles, Benderspink and Illuminati Entertainment have joined forces to bring Jim Starlin's galactic adventurer Dreadstar to the silver screen. Starlin was an instrumental figure in the world of comic books in the '70s and '80s, doing time as a writer and artist on such iconic titles as Captain Marvel, Iron Man and Warlock. Some of his most notable contributions to comics were the co-creation of Thanos, Drax the Destroyer and Gamora, as well as Shang-Chi: Master of Kung Fu.
Starlin's Dreadstar was one of the first creator-controlled titles after heavy hitters like Neal Adams paved the way for a more equitable sharing of the wealth for those toiling in the ranks of the funny books. Debuting in Epic Illustrated magazine in 1980, it's filled with pulpy goodness of the Flash Gordon variety with human-cat hybrids, snow beasts, evil sorcerers and telepathic warriors, telling the rousing tales of Vanth Dreadstar, last survivor of the Milky Way Galaxy, torn between two evil empires, the Monarch and the Church of the Instrumentality.
He's aided in his spacefaring battles by a crazy crew of survivors: a wise mystic named Syzygy Darklock, a powerful telepath called Willow and a bizarre cat-man, Oedi. Sounds similar to Starlin's motley band of mercenaries in Guardians of the Galaxy, yet unhindered by the interconnected universe of Marvel.
Producer J.C. Spink of Benderspink calls Dreadstar his favorite science fiction story growing up, apart from Star Wars. Producing partner Ford Lytle Gilmore of Illuminati is equally smitten by the major score:
"Dreadstar is one of the most important comics on the 1980s, paving the way for creators to control their own creations," said Gilmore. "After decades of Jim exercising that control and turning away countless Hollywood suitors, I'm excited he's trusting me and J.C. to do it right.
AGENTS OF S.H.I.E.L.D.
ABC and Marvel (via Yahoo) have revealed the opening sequence to next week's episode of "Marvel's Agents of S.H.I.E.L.D." Featuring none other than Bill Paxton as Agent Garrett, you can check it out in the player below! Titled "Turn, Turn, Turn," the episode is described as follows:
"Coulson and his team find themselves without anyone they can trust, only to discover that they are trapped with a traitor in their midst."
Written by Jed Whedon & Maurissa Tancharoen and directed by Vincent Misiano, "Turn, Turn, Turn" is set to air April 8. "Marvel's Agents of S.H.I.E.L.D." airs Tuesdays at 8 P.M. on ABC.
TRANSCENDENCE
Warner Bros. Pictures has debuted the first TV spot for director Wally Pfister's Transcendence, starring Johnny Depp, Paul Bettany, Rebecca Hall, Kate Mara, Morgan Freeman, Cole Hauser and Cillian Murphy.
In the April 18 release, Dr. Will Caster (Johnny Depp) is the foremost researcher in the field of Artificial Intelligence, working to create a sentient machine that combines the collective intelligence of everything ever known with the full range of human emotions. His highly controversial experiments have made him famous, but they have also made him the prime target of anti-technology extremists who will do whatever it takes to stop him.
However, in their attempt to destroy Will, they inadvertently become the catalyst for him to succeed—to be a participant in his own transcendence. For his wife Evelyn (Rebecca Hall) and best friend Max Waters (Paul Bettany), both fellow researchers, the question is not if they can…but if they should.
Their worst fears are realized as Will's thirst for knowledge evolves into a seemingly omnipresent quest for power, to what end is unknown. The only thing that is becoming terrifyingly clear is there may be no way to stop him.
THE ZOCALO TODAY
Be sure to check out The Zocalo Today on Facebook as well as at ISN News: The Zocalo Today on Yahoo Groups. SCIENCE FICTION NEWS STORIES:
Did you miss the news from yesterday -- or earlier in the week. Catch up by going to the April News Archive. I have broken up the huge file into months to make it easier to load. It will bring you up to date for all that has been going on in the world of science fiction. Go to:
March News.
February News
January News
December News
November News
October News.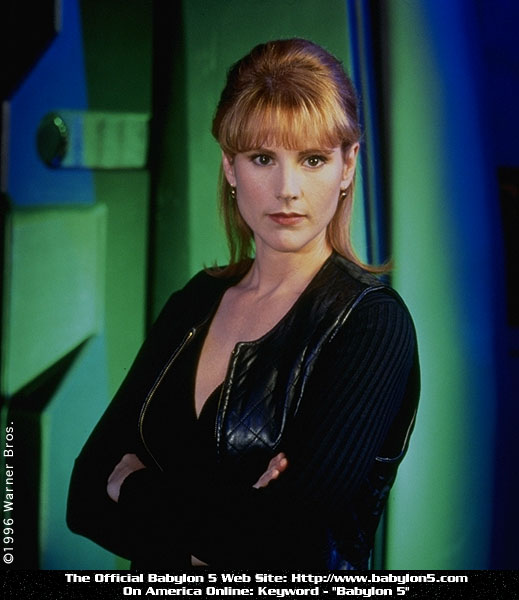 PAT TALLMAN UPDATE
Pat is talking to you straight! Facebook has made it harder than ever for you to see the posts from your favorite Pages. If you follow Pat on FB, you know her brand of snarky sexy humor. Well now it's no holds barred! Sign up for Pat's newsletter on her site PatriciaTallman.com and get it unsensored.The newsletter has content that will not be on the Facebook page or the site.
In this first issue, there is a special offer only available to those on the newsletter. Sign up by March 31st and be in the know.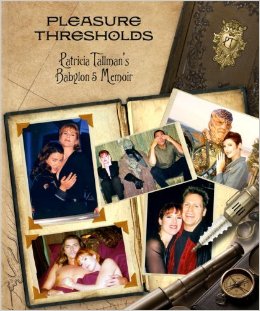 PLEASURE THRESHOLDS
"We are thrilled to announce Pat Tallman's book Pleasure Thresholds is finally available on Amazon! Amazon link.

The Ultimate Insider's Experience of Babylon 5: A behind-the-scenes peek into Patricia Tallman's life during her "B5 Years." A candid (and occasionally spicy) memoir told through print, video and audio. Pleasure Thresholds is a behind the scenes look at Patricia Tallman's life during the 5 years she spent shooting the hit science fiction series Babylon 5. An actress and stunt woman, Tallman recounts the deeply personal details of her life working on Babylon5, Star Trek:TNG, Deep Space Nine and films such as Jurassic Park ( as Laura Dern's stunt double). Autographed by Pat Tallman and J. Michael Straczynski . Can be personalized! Also available for overseas sales. Message us here: Pattallmannewsletter@gmail.com for shipping rates for non USA purchase. Thank you!"
KEEPING UP WITH CAST AND CREW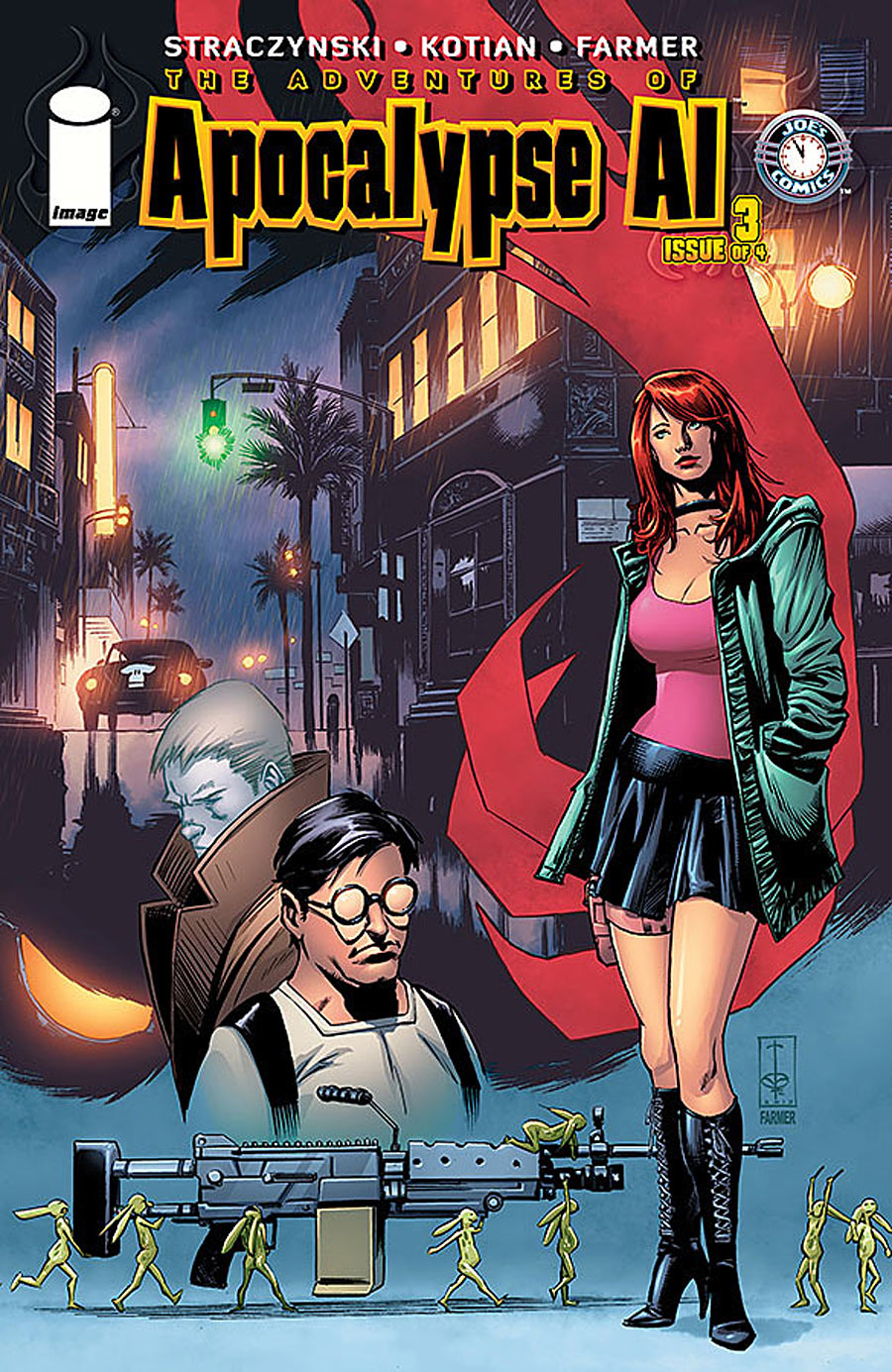 Previews galore! Six-page preview of Apocalypse Al #3!
http://www.comicbookresources.com/?page=preview&id=20986.
#FREEBABYLON5
BABYLON 5 is back on TV and from the comments on the Watch site, people are enjoying the first season all over again. Episodes air daily at 5:00pm. If you are in the UK, dial up Watch (Sky 109/Virgin 124). Don't miss an episode.
Would you believe 118 comments for just the first day of showing the series! I sure hope someone takes notice. Be sure to use the @Watch_channel twitter handle and link to the Watch Facebook page when posting. http://watch.uktv.co.uk/shows.babylon-5.
Be sure to visit the the newFree Babylon 5 website. It is time to gather and support the show we know and love.




Here is a quote from J. Michael Straczynski about emotions.
I had this theory that the more important and intimate the emotion, the fewer words are required to express it.

First it's in dating: "Will you go out with me?" Six words.
"Honey, I care for you." Five words.
"You matter to me." Four words.
"I love you." Three words.
"Marry me." Two words.
But what's left? What's the one most important and intimate word you can ever say to somebody? It's "goodbye."

While Michael O'Hare (Sinclair), Andreas Katsulas (G'Kar), Rick Biggs (Dr. Franklin), Tim Choate (Zathras) and Jeff Conoway (Zach Allen) are no longer with us, we will not forget their wonderful personalities and talent -- as well as their significant contributions to the BABYLON 5 universe. Be sure to visit In Memory Of for more information about memorial efforts.
Until we met again, in a place where no shadows fall.
BABYLON 5 BIRTHDAYS
Christopher Franke - April 6
Maggie Egan - April 11
Tony Dow - April 13
Warren Takeuchi - April 19
Peter Jurasik - April 25 Have I missed anyone? If you know the birthday of someone connected with Babylon 5, pass the information along. We want to include everyone in our Happy Birthday Wishes.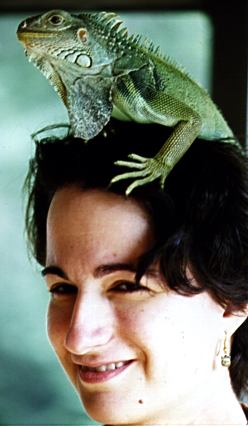 ITEMS OF INTEREST
Jeanne Cavelos, Author/Writer of novels that include Babylon5: Invoking Darkness, Summoning Light, Casting Shadows, and The Shadow Within; will be hosting Odyssey Workshops early in the coming year. Check her website and newsletter for details.
BABYLON 5 MUSIC VIDEOS AND TRIBUTES
John Hudgens has created many Babylon 5 videos, but I believe this is the most moving. It was first shown at the Phoenix Comic Con 20th Anniversary and honors many of the Babylon 5 family who have passed on.

Here is a link to John's Babylon 5 videos:
https://www.youtube.com/user/Babylon5MusicVideos?feature=watch

Richard Biggs memorial: http://www.youtube.com/watch?v=HyD4L8yNtsA

Andreas Katsulas memorial: http://www.youtube.com/watch?v=h2UQ2l9NPIg

- This is the extended version that I did for Andreas' widow ater the original cut was released on the net. It's never been seen online until now.

For those of you who've never seen these, I hope you enjoy them - and for those that have (and emailed me many times over the years about releasing them), I hope they're as good as you remember. Working with Joe on these videos was one of the highlights of my career, and I'll be forever grateful to him for the doors these have opened for me. I'm proud to have them on my resume.

John Hudgens
www.zteamproductions.com
---





STEEL CITY CON
Dates: April 11-13, 2014
Place: Monroeville Convention Center, Monroeville, PA
Guests: Jonathan Frakes, Lee Majors, Brent Spiner, Travis Love, Nicholas Brendon - and more
For more information, go to Steel City Con. AWESOME CON
Dates: April 18-20, 2014
Place: Walter E. Washington Convention Center, Washington, DC
Guests: Billie Piper, Kevin Sorbo, J.August Richards, Jewel Staite, and more
For more information, go to http://awesomecondc.com/.

WONDERCON
Dates: April 18-20, 2014
Place: Anaheim Convention Center, Anaheim, CA
Guests: Sergio Aragones, Rick Burchett, Kiera Cass annd others
For more information, go to http://www.comic-con.org/wca.

SPOOKY EMPIRE'S MAY-HEM
Date: MAY 30 - JUNE 1, 2014
Place: Doubletree at Universal Studios
Guests: John Carpenter, Mark Ramones, Nick Castle, Laurie Holden
For more information, go to www.spookyempire.com. PHOENIX COMICON
Dates: June 5-8, 2014
Place: Phoenix Convention Center, Phoenix, AR
Guests: Stan Lee, Nathan Fillion, John Barrowman, Eliza Dushku, John Rhys-Davies, Bruce Campbell and many more
For more information, go to http://phoenixcomicon.com/. PHILADELPHIA COMIC CON
Dates: June 19-22, 2014
Place: Pennsylvania Convention Center, Philadelphia, PA
Guests include: Michael Rooker, David McClintock, James Marsters, Sean Austin, and many others.
Go to Philadelphia for more information.

Florida Super Convention
Dates: July 3-6, 2014
Place: Miami Beach Convention Center, Miami Beach, FL
Guests: William Katt, Nichelle Nichols, Peter David
For more information, go to www.floridasupercon.com.

COMIC-CON INTERNATIONAL
Dates: July 24-27, 2014 Place: San Diego Convention Center
Guests: J. Michael Straczynski will be there along with a host of other guests
For more information, go to San Diego Comic Con. Star Trek Convention - Creation Entertainment
Dates: July 31 - August 3, 2014
Place: Rio Suites Hotel, Las Vegas, Nevada
Guests: WILLIAM SHATNER, KATE MULGREW, COLM MEANEY, WALTER KOENIG, NICHELLE NICHOLS, "ROM and NOG" as portrayed by Max Grodenchik and Aron Eisenberg, ANTHONY MONTGOMERY, JERRY HARDIN, TIM RUSS and MICHAEL FOREST. 87 plus more guests to come!
For more information, go to http://www.creationent.com/cal/st_lasvegas.html. SHORE-LEAVE
Dates: August 1-3, 2014
Place: Hunt Valley, MD (near Baltimore)
Guests: Richard Dean Anderson, Robert Piccardo and many more.
For more information, go to www.shore-leave.com. SPECIAL ANNOUNCEMENTS!
Wizard World Conventions has a large number of events planned for the year. Be sure to visit the page to see if there is a convention of interest near you.

Creation Entertainment has a large number of conventions planned for the next several months. They include stars from TWILIGHT, SUPERNATURAL, STARGATE, FARSCAPE, XENA, SERENITY, STAR TREK, etc. Check out their calendar to see if one will be in your neighborhood soon. Don't miss their Videos page as well. It is full of some priceless video from a number of conventions.

Be sure to visit the referenced sites to see if there have been changes in dates/guests attending. Visit our Convention Calendar for a full listing of upcoming conventions.
BACK ISSUES OF THE ZOCALO TODAY
The front page of the The Zocalo Today changes daily, so be sure to check the back issues to make sure that you haven't missed anything IMPORTANT! I hope you will become a regular visitor to The Zocalo Today!
---
Take care and I look forward to hearing from you.
Sandra Bruckner (sgbruckner@aol.com)
Editor/Publisher
ISN News: The Zocalo Today
http://www.isnnews.net
Copyright - SBruckner, 1999-2014