[an error occurred while processing this directive]

The Zocalo Today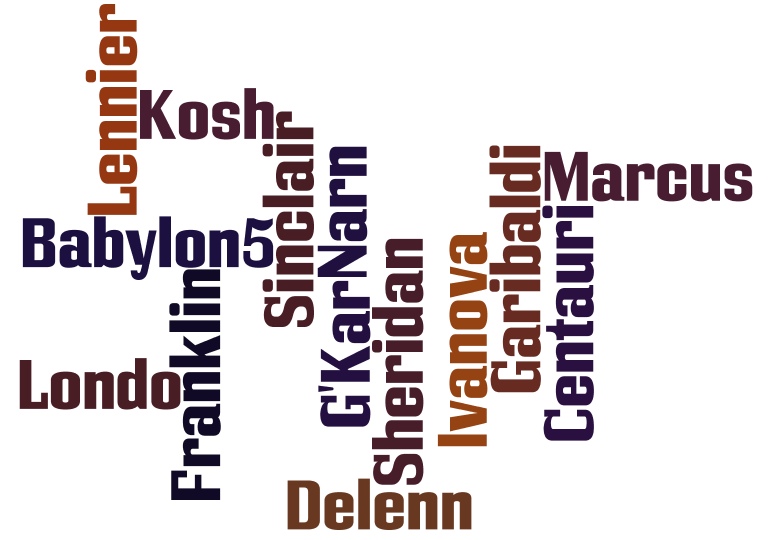 Welcome and thank you for dropping by. Babylon 5 brought many of us together -- and it remains with us, despite the fact that is no longer in production. The good thing is that the internet gives a LOT of ways to stay in touch. Don't be shy. Join in the discussion today or drop by Facebook or Twitter.

If you have questions or items for the news, drop me a line at sgbruckner@aol.com.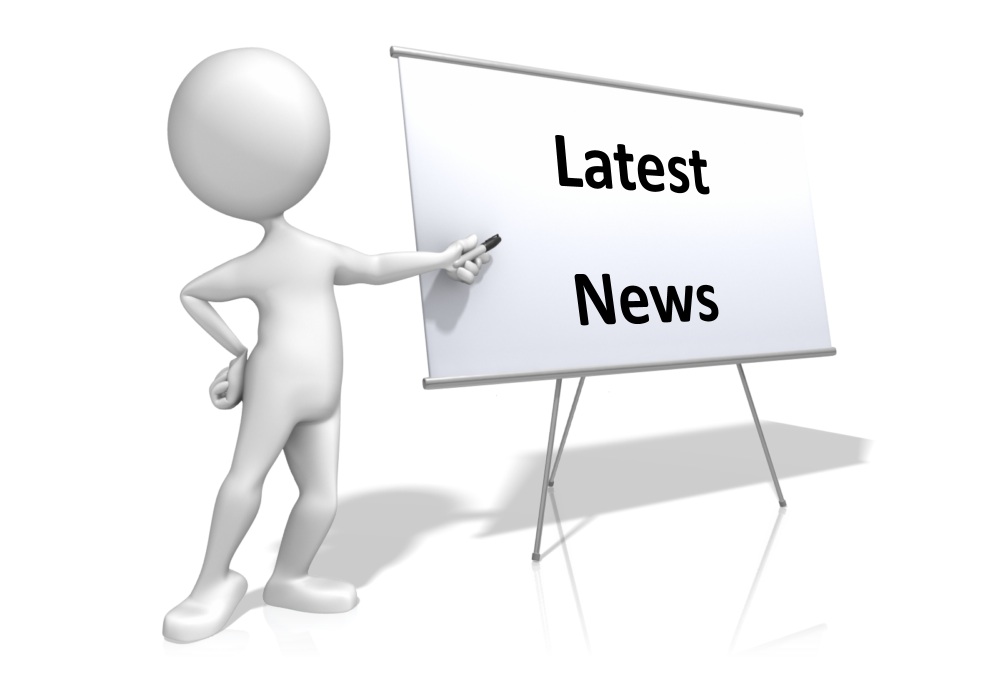 SUNDAY, APRIL 20, 2014
THE REAL HISTORY OF SCIENCE FICTION
BBC America is debuting a new four-part series on Saturday (April 19) about the history of science fiction. The program will examine science fiction from "Star Wars" to "2001: A Space Odyssey" to "Jurassic Park" to "Doctor Who," aided by commentary from the stars, writers, directors and producers of the greatest examples of the genre.

Narrated by Mark Gatiss ("Doctor Who," "Sherlock"), the episodes focus on (in order) robots, space, invasion and time and feature observations and discourse from William Shatner, Nathan Fillion, Zoe Saldana, Steven Moffat, Richard Dreyfus, Ronald D. Moore, David Tennant, Christopher Lloyd, Rutger Hauer, Karen Gillan, Scott Bakula, Edward James Olmos and many more.

"The Real History of Science Fiction" premieres Saturday, April 19 at 10 p.m. ET/PT on BBC America.

LEGENDS
Sean Bean is returning to television in the new TNT action drama "Legends." The series has only been in production for two weeks, but a number of clips were presented for the WonderCon Anaheim 2014 audience in attendance to give them a sense of the show.

"Legends" tells the story of Martin Odum (Bean), an undercover FBI agent in the Deep Cover Operations (DCO) division who takes on various identities known as "legends." But Odum gets a bit too deep in his character, and another special agent named Tony Cimarro (Morris Chestnut) starts to investigate whether Odum is who he says -- or believes -- he is.

"There's something happening to Martin Odum, and his quest in this show is trying to answer that question," showrunner David Wilcox tells the audience at WonderCon. "It's not what you expect."

Ali Larter plays Crystal Quest, Odum's handler who also has a history with Odum. The "Heroes" alum says she is excited about the show because of the way it shows the ways being a legend affects a person, and lets her tap into the "different parts of myself.". "For this show, what I think is riveting about it is getting into the emotional underbelly of these really strong characters," she says.

"The whole basis of the show is ... 'who am I?' That's an exciting prospect to me," Larter continues. "It's the idea for all of us is you can start up playing one person and end up in a completely different place just by how these people's lives are yanked around."

Then there's Tina Majorino who plays Maggie Harris, a new member of the DCO team who spends some time initially behind a computer on the show. Comparisons to Majorino's "Veronica Mars" character Mac are hard to resist, but Majorino says she is excited to set the two characters apart.

"Maggie to me is a grownup. She's lived a different life than Mac has," Majorino says, clearly already exhausted with all of the Mac/Maggie jokes. "They're two completely different people." Wilcox adds, "She's going to get out from behind the computer. You're going to see her shoes, her legs; it's going to happen."

Due to the nature of legends, Bean will play multiple personas, sometimes playing other people. When asked how he switches between the different characters, Bean says, "Just changing my hairstyle, really. Put a wig on." He continues seriously, "It's fascinating because it's an actor's dream to play different characters."

"The show is not driven by cases, it's not driven by the caper. It really is driven by Sean's character and the quest that he's on and the question that's raised in the pilot," Wilcox says. "The more he digs into what this mystery is surrounding him, the more he gets trapped in this wilderness of mirrors where he has difficulties telling his legends from his life."

Wilcox says he has a seven-season plan for "Legends," and enjoys that each season will only be a concise 10 episodes. "Legends" premieres on Aug. 13, 2014 on TNT at 9 p.m. ET/PT.
SATURDAY, APRIL 19, 2014
BATMAN: ASSAULT ON ARKHAM
It's pretty sweet to see the Suicide Squad assisting the leering lunacy of The Joker and Harley Quinn in their plans to destroy Gotham with a dirty bomb and infiltrate its infamous asylum. Check out the first trailer for WB Animation's Batman: Assault On Arkham, debuting this fall in conjunction with the hotly-anticipated Batman: Arkham Knight game, which lands on October 14, 2014. Assault on Arkham is directed by DC animation veteran Jay Oliva (Batman: The Dark Knight Returns) and features the stellar vocal talents of Kevin Conroy as Batman, Troy Baker as The Joker, Tara Strong as Harley Quinn, Tony Todd as Killer Croc and Neal McDonough as Deadshot.

SUPERMAN CELEBRATES 75 YEARS
Though Zack Snyder's version of the Man of Steel is the one we're living with today, Superman has been kicking around for the better part of a century. Want a quick wrapup?

An epic, animated retrospective of Superman's 75 years has been put together by Man of Steel director Snyder, animation producer Bruce Timm and director Jay Oliva, and was initially included on the Man of Steel home release.

But for those of us who didn't pick up the movie, we finally have it online now. The clip is fascinating and zips through the various evolutions of Supes' costume, the animation style and different comic variations. Seriously, it'll give you goosebumps.

Enjoy!

GODZILLA
Is it May 16 yet? We're going to keep asking that question until May 16 finally rolls around—the day we finally get to see the reboot of the 1954 classic (and the 1998 not-so-classic) movie Godzilla. And as we can see, even in this brief TV trailer, we have a lot to look forward to.

Here we get a short but reasonable look at the creature otherwise known as Gojira. But we also get a look at the people whose lives are altered by the dinosaur-like creature. Their fear, their hope, is tangible, even in 30 seconds. We can't wait to see what the movie can do in its running time of two hours (according to screenwriter Max Borenstein).

A post-World War II analogy about the evils of nuclear war, Godzilla has appeared in 28 movies from Japanese production company Toho, as well as television, comics, videogames and other American versions. Over the years, he evolved from an unspeakable horror to a giant green antihero. Godzilla's appeal has been long-lasting for many, while others look on films like Godzilla vs. the Smog Monster and Godzilla vs. Megalon unfondly. This reimagining puts the monster back into this monster movie.

IN THE FLESH Though The Walking Dead steals most of the headlines when it comes to zombies these days, BBC launched its own undead series last season — and here's the first look at its freaky return.

Dubbed In the Flesh, the short-run series was one of the most innovative takes we've seen on the zombie trope. Ever. The series follows a city in the wake of a zombie cure, as the government attempts to reintegrate the undead back into the general population of the living. It was fresh, innovative and unsettling in its own weird way. We can't wait for the next run.

The first trailer for season two looks to up the ante quite a bit, and it seems war is brewing between the undead and the living. It looks like a nice evolution of the first season, which really hit its stride by the finale.

The series returns Saturday, May 10, on BBC Three in the U.K. No word on a U.S. air date yet, but we'd expect BBC America to pick it up at some point, much as they did the first season.
THE ZOCALO TODAY
Be sure to check out The Zocalo Today on Facebook as well as at ISN News: The Zocalo Today on Yahoo Groups. SCIENCE FICTION NEWS STORIES:
Did you miss the news from yesterday -- or earlier in the week. Catch up by going to the April News Archive. I have broken up the huge file into months to make it easier to load. It will bring you up to date for all that has been going on in the world of science fiction. Go to:
March News.
February News
January News
December News
November News
October News.

BABYLON 5 BOOKS: ENCOUNTERS WITH J. MICHAEL STRACZYNSKI ARCHIVED BY THE GREAT MACHINE QUICK GLANCE AT WHAT'S INCLUDED
400+page two-sided softcover book
- Side 1: ENCOUNTERS WITH J. MICHAEL STRACZYNSKI: Landmark interviews with JMS plus B5 analysis written by JMS
- Side 2: Babylon 5 Index covering all 20 B5 Script Books and ARTIFACTS FROM BEYOND THE RIM
- Tête-bêche style binding - Get Two Books in One
- Courtesy Data Reference Disc (First 7 days only)
- Choice of Centauri Purple or Station Blue (7 days only) For more information about what this volume contains, go to http://www.cafepress.com/b5books.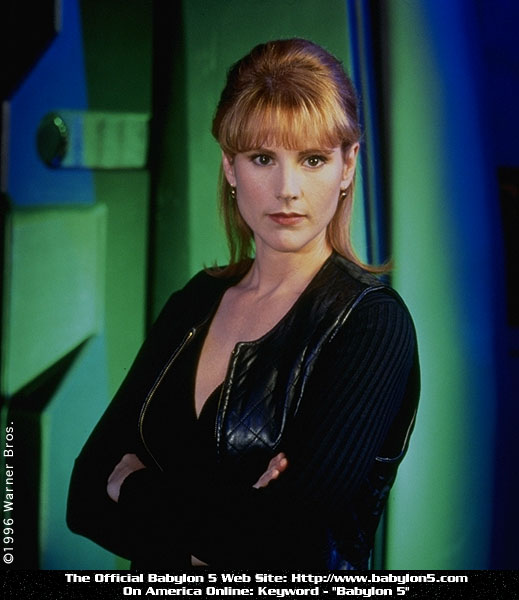 PAT TALLMAN UPDATE
Pat is talking to you straight! Facebook has made it harder than ever for you to see the posts from your favorite Pages. If you follow Pat on FB, you know her brand of snarky sexy humor. Well now it's no holds barred! Sign up for Pat's newsletter on her site PatriciaTallman.com and get it unsensored.The newsletter has content that will not be on the Facebook page or the site.
In this first issue, there is a special offer only available to those on the newsletter. Sign up by March 31st and be in the know.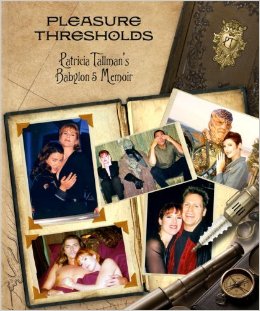 PLEASURE THRESHOLDS
"We are thrilled to announce Pat Tallman's book Pleasure Thresholds is finally available on Amazon! Amazon link.

The Ultimate Insider's Experience of Babylon 5: A behind-the-scenes peek into Patricia Tallman's life during her "B5 Years." A candid (and occasionally spicy) memoir told through print, video and audio. Pleasure Thresholds is a behind the scenes look at Patricia Tallman's life during the 5 years she spent shooting the hit science fiction series Babylon 5. An actress and stunt woman, Tallman recounts the deeply personal details of her life working on Babylon5, Star Trek:TNG, Deep Space Nine and films such as Jurassic Park ( as Laura Dern's stunt double). Autographed by Pat Tallman and J. Michael Straczynski . Can be personalized! Also available for overseas sales. Message us here: Pattallmannewsletter@gmail.com for shipping rates for non USA purchase. Thank you!"
KEEPING UP WITH CAST AND CREW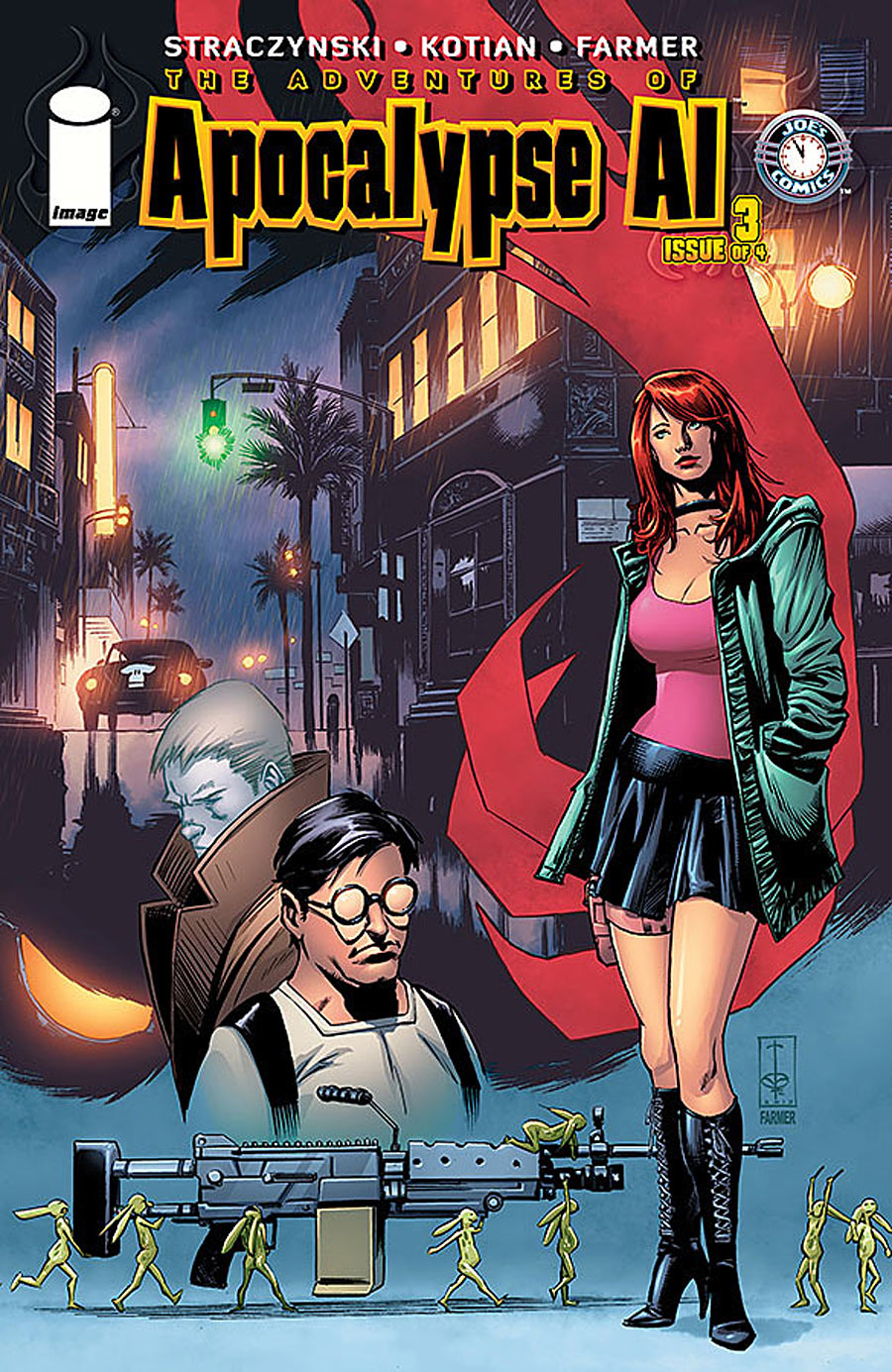 Previews galore! Six-page preview of Apocalypse Al #3!
http://www.comicbookresources.com/?page=preview&id=20986.
#FREEBABYLON5
BABYLON 5 is back on TV and from the comments on the Watch site, people are enjoying the first season all over again. Episodes air daily at 5:00pm. If you are in the UK, dial up Watch (Sky 109/Virgin 124). Don't miss an episode.
Would you believe 118 comments for just the first day of showing the series! I sure hope someone takes notice. Be sure to use the @Watch_channel twitter handle and link to the Watch Facebook page when posting. http://watch.uktv.co.uk/shows.babylon-5.
Be sure to visit the the newFree Babylon 5 website. It is time to gather and support the show we know and love.




Here is a quote from J. Michael Straczynski about emotions.
I had this theory that the more important and intimate the emotion, the fewer words are required to express it.

First it's in dating: "Will you go out with me?" Six words.
"Honey, I care for you." Five words.
"You matter to me." Four words.
"I love you." Three words.
"Marry me." Two words.
But what's left? What's the one most important and intimate word you can ever say to somebody? It's "goodbye."

While Michael O'Hare (Sinclair), Andreas Katsulas (G'Kar), Rick Biggs (Dr. Franklin), Tim Choate (Zathras) and Jeff Conoway (Zach Allen) are no longer with us, we will not forget their wonderful personalities and talent -- as well as their significant contributions to the BABYLON 5 universe. Be sure to visit In Memory Of for more information about memorial efforts.
Until we met again, in a place where no shadows fall.
BABYLON 5 BIRTHDAYS
Christopher Franke - April 6
Maggie Egan - April 11
Tony Dow - April 13
Warren Takeuchi - April 19
Peter Jurasik - April 25 Have I missed anyone? If you know the birthday of someone connected with Babylon 5, pass the information along. We want to include everyone in our Happy Birthday Wishes.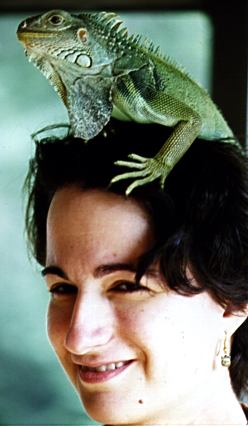 ITEMS OF INTEREST
Jeanne Cavelos, Author/Writer of novels that include Babylon5: Invoking Darkness, Summoning Light, Casting Shadows, and The Shadow Within; will be hosting Odyssey Workshops early in the coming year. Check her website and newsletter for details.
BABYLON 5 MUSIC VIDEOS AND TRIBUTES
John Hudgens has created many Babylon 5 videos, but I believe this is the most moving. It was first shown at the Phoenix Comic Con 20th Anniversary and honors many of the Babylon 5 family who have passed on.

Here is a link to John's Babylon 5 videos:
https://www.youtube.com/user/Babylon5MusicVideos?feature=watch

Richard Biggs memorial: http://www.youtube.com/watch?v=HyD4L8yNtsA

Andreas Katsulas memorial: http://www.youtube.com/watch?v=h2UQ2l9NPIg

- This is the extended version that I did for Andreas' widow ater the original cut was released on the net. It's never been seen online until now.

For those of you who've never seen these, I hope you enjoy them - and for those that have (and emailed me many times over the years about releasing them), I hope they're as good as you remember. Working with Joe on these videos was one of the highlights of my career, and I'll be forever grateful to him for the doors these have opened for me. I'm proud to have them on my resume.

John Hudgens
www.zteamproductions.com
---





AWESOME CON
Dates: April 18-20, 2014
Place: Walter E. Washington Convention Center, Washington, DC
Guests: Billie Piper, Kevin Sorbo, J.August Richards, Jewel Staite, and more
For more information, go to http://awesomecondc.com/.

WONDERCON
Dates: April 18-20, 2014
Place: Anaheim Convention Center, Anaheim, CA
Guests: Sergio Aragones, Rick Burchett, Kiera Cass annd others
For more information, go to http://www.comic-con.org/wca.

Free Comic Book Day
Coming Sat., May 3, 2014
For more information, go to http://www.freecomicbookday.com/Home/1/1/27/992. SPOOKY EMPIRE'S MAY-HEM
Date: MAY 30 - JUNE 1, 2014
Place: Doubletree at Universal Studios
Guests: John Carpenter, Mark Ramones, Nick Castle, Laurie Holden
For more information, go to www.spookyempire.com. PHOENIX COMICON
Dates: June 5-8, 2014
Place: Phoenix Convention Center, Phoenix, AR
Guests: Stan Lee, Nathan Fillion, John Barrowman, Eliza Dushku, John Rhys-Davies, Bruce Campbell and many more
For more information, go to http://phoenixcomicon.com/. PHILADELPHIA COMIC CON
Dates: June 19-22, 2014
Place: Pennsylvania Convention Center, Philadelphia, PA
Guests include: Michael Rooker, David McClintock, James Marsters, Sean Austin, and many others.
Go to Philadelphia for more information.

FLORIDA SUPER CONVENTION
Dates: July 3-6, 2014
Place: Miami Beach Convention Center, Miami Beach, FL
Guests: William Katt, Nichelle Nichols, Peter David
For more information, go to www.floridasupercon.com.

Ultracon of South Florida 2014
Dates: July 19-20, 2014 - Sat. 10am - 10pm; Sun. 10am-7pm
Place: Broward County Convention Center, 1950 Eisenhower Blvd., Ft. Lauderdale, FL 33316
Guests include Mike Rio - Wolverine, Mark Sparacio, Jason Faunt - Power Rangers, Jose Delbo - Comic Book Artist
For more information, go to http://ultraconofsouthflorida.com. COMIC-CON INTERNATIONAL
Dates: July 24-27, 2014 Place: San Diego Convention Center
Guests: J. Michael Straczynski will be there along with a host of other guests
For more information, go to San Diego Comic Con. Star Trek Convention - Creation Entertainment
Dates: July 31 - August 3, 2014
Place: Rio Suites Hotel, Las Vegas, Nevada
Guests: WILLIAM SHATNER, KATE MULGREW, COLM MEANEY, WALTER KOENIG, NICHELLE NICHOLS, "ROM and NOG" as portrayed by Max Grodenchik and Aron Eisenberg, ANTHONY MONTGOMERY, JERRY HARDIN, TIM RUSS and MICHAEL FOREST. 87 plus more guests to come!
For more information, go to http://www.creationent.com/cal/st_lasvegas.html. SHORE-LEAVE
Dates: August 1-3, 2014
Place: Hunt Valley, MD (near Baltimore)
Guests: Richard Dean Anderson, Robert Piccardo and many more.
For more information, go to www.shore-leave.com. SPECIAL ANNOUNCEMENTS!
Wizard World Conventions has a large number of events planned for the year. Be sure to visit the page to see if there is a convention of interest near you.

Creation Entertainment has a large number of conventions planned for the next several months. They include stars from TWILIGHT, SUPERNATURAL, STARGATE, FARSCAPE, XENA, SERENITY, STAR TREK, etc. Check out their calendar to see if one will be in your neighborhood soon. Don't miss their Videos page as well. It is full of some priceless video from a number of conventions.

Be sure to visit the referenced sites to see if there have been changes in dates/guests attending. Visit our Convention Calendar for a full listing of upcoming conventions.
BACK ISSUES OF THE ZOCALO TODAY
The front page of the The Zocalo Today changes daily, so be sure to check the back issues to make sure that you haven't missed anything IMPORTANT! I hope you will become a regular visitor to The Zocalo Today!
---
Take care and I look forward to hearing from you.
Sandra Bruckner (sgbruckner@aol.com)
Editor/Publisher
ISN News: The Zocalo Today
http://www.isnnews.net
Copyright - SBruckner, 1999-2014