[an error occurred while processing this directive]

The Zocalo Today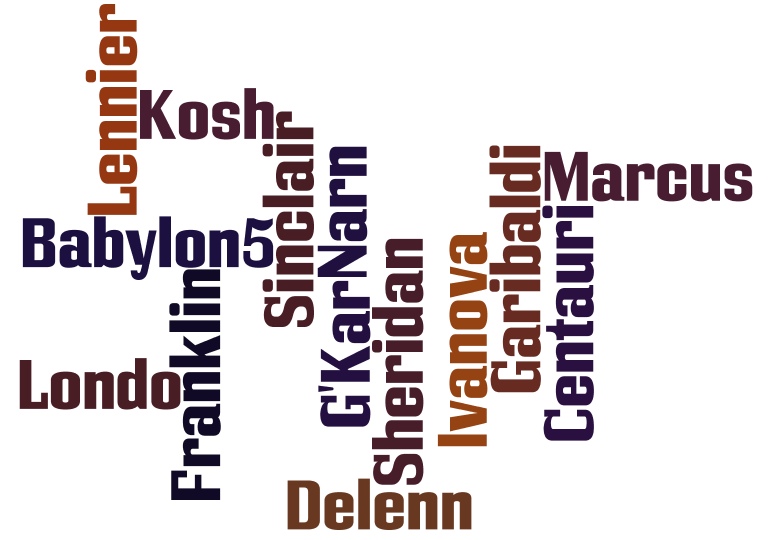 Welcome and thank you for dropping by. Babylon 5 brought many of us together -- and it remains with us, despite the fact that is no longer in production. The good thing is that the internet gives a LOT of ways to stay in touch. Don't be shy. Join in the discussion today or drop by Facebook or Twitter.

If you have questions or items for the news, drop me a line at sgbruckner@aol.com.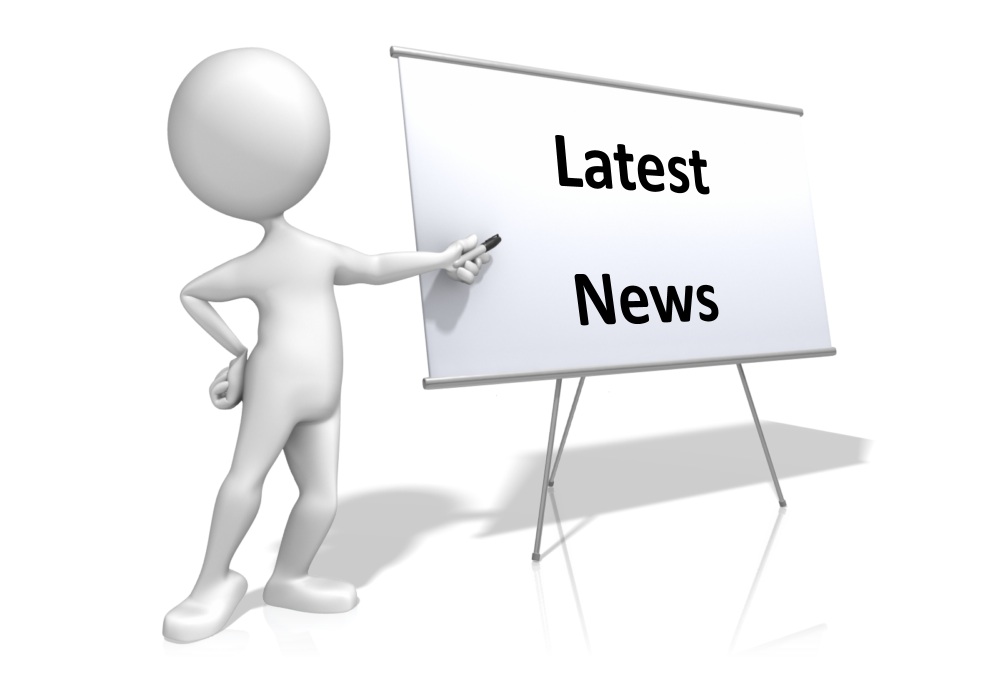 SUNDAY, APRIL 27, 2014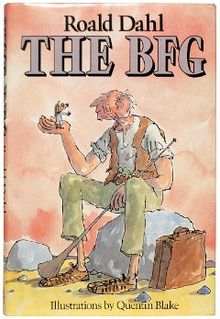 THE BFG
Although it was reported just days ago that Steven Spielberg was looking at potentially next helming a story about the U-2 spy plane incident, The Hollywood Reporter today reveals that his very next project will be DreamWorks' big screen adaptation of Roald Dahl's The BFG.

Published in 1982, The BFG (Big Friendly Giant) is officially described as follows:

The BFG is no ordinary bone-crunching giant. He is far too nice and jumbly. It's lucky for Sophie that he is. Had she been carried off in the middle of the night by the Bloodbottler, or any of the other giants—rather than the BFG—she would have soon become breakfast. When Sophie hears that the giants are flush-bunking off to England to swollomp a few nice little chiddlers, she decides she must stop them once and for all. And the BFG is going to help her!

ComingSoon.net spoke with producer Kathleen Kennedy about the project back in 2012 where she said that, even then, the project was nearly ready to shoot (albeit without a director having been named).

"[It's] live action," she said, "[and] pretty far along."

Melissa Mathison, who penned E.T., adapted the screenplay for The BFG, making the project a homecoming of sorts for a lot of Amblin Entertainment talent. Frank Marshall is also producing with John Madden and Michael Siegel both serving as executive producers.

THE STRAIN
A new, spooky teaser video from "The Strain," the upcoming FX series based on the novels by Guillermo del Toro and Chuck Hogan, is now online.

The series tells the story of Dr. Ephraim Goodweather (Corey Stoll), the head of the Center for Disease Control Canary Team in New York City. He and his team are called upon to investigate a mysterious viral outbreak with hallmarks of an ancient and evil strain of vampirism. As the strain spreads, Eph, his team, and an assembly of everyday New Yorkers, wage war for the fate of humanity itself.

Corey Stoll, Maestro, Sean Astin, Kevin Durand, Natalie Brown, Jonathan Hyde, Richard Sammel, Robert Maillet, Jack Kesy, Ben Hyland, and Miguel Gomez also star.

"The Strain" premieres on FX this July.

ORPHAN BLACK
The season-two premiere of Orphan Black didn't bring in stellar numbers, but it looks like that's because everyone just waited to watch it on DVR.

Additional rating details have been released as part of the first three days of time-shifted viewing stats, which also measure the 18-49 viewership in more detail. Turns out Saturday's premiere of the sci-fi clone thriller was watched by a lot more people than it first seemed, with the first episode's ratings up to 1.6 million viewers and 746,000 in the key demo — nearly doubling its 18-49 numbers.

As Entertainment Weekly put it: "The ratings went up 97 percent compared to its first-night tally." That's better than any drama premiere, cable or broadcast, this season. That ain't bad, and the numbers should be a lot higher than even that, because the show is fantastic.

Obviously, the series airs on an off-night for traditional original programming fare, so BBC America is banking on time-shifting to help shore up the numbers. The gamble obviously worked, and it seems the buzz surrounding the first season has also brought in some new fans. BBC America general manager Perry Simon noted that viewers have proven they'll find the show on Saturday, so they didn't want to break the tradition:

"Our viewers are some of the most affluent and tech savvy in television, and clearly a huge number of them set their DVRs to make sure they didn't miss it."

New episodes of Orphan Black are currently airing Saturday nights on BBC America. Buck the trend, watch it live.
SATURDAY, APRIL 26, 2014
GODZILLA
The first featurette for Gareth Edward's Godzilla reboot has arrived, taking us behind the scenes of the green behemoth's next massive attack.

It looks like Edwards has upped the budget significantly from his indie hit Monsters, and we're really digging the massive scope of this return for the King of the Monsters. The reboot is said to pit the G-Unit against malevolent creatures that threaten humanity's very existence.

The footage includes film clips, behind-the-scenes shots and interviews with Edwards, producer Thomas Tull, and co-stars Bryan Cranston (Breaking Bad), Aaron Taylor-Johnson (Kick-Ass), and Elizabeth Olsen (Avengers: Age of Ultron). The interviews lay the groundwork for the modern-day approach, and we're anxious to see how this one plays out.

The film opens May 16.

NEW STAR WARS NOVELS COMING
We're getting a whole new slate of canonical Star Wars novels, and the first is set to arrive in just a few months.

Earlier today LucasFilm and The Walt Disney Company announced that the Star Wars Expanded Universe that's been constructed for decades through comics, novels, video games and more, is officially not considered part of Star Wars continuity going forward. For now, the only canonical Star Wars stories are the original six films, The Clone Wars animation work, and the already-announced future projects coming from Disney and LucasFilm, including (obviously) the new J.J. Abrams films and the new animated series Star Wars: Rebels.

The companies also announced that, though all those novels and comics we've loved for decades will no longer be considered canon, the Star Wars universe as it's now defined will be expanding into print media in its own right, beginning with a novel by John Jackson Miller that will take place before the events of the Star Wars: Rebels animated series, and continuing on in other books (and very likely Marvel Comics) to come. Now, we've got more details on just when we'll see the first new in-continuity Star Wars novels.

In a press release posted on the official Star Wars website today, Disney Publishing Worldwide announced a partnership with Random House-owned Del Rey Books to begin bringing all-new, in-continuity Star Wars novels to readers starting this fall. The company announced four new titles that will hit bookstores between September 2014 and March 2015, and also unveiled plans to keep all previous Expanded Universe novels in print, re-branded as "Star Wars Legends" titles.

The first novel, the aforementioned Rebels prequel by Miller, will be titled Star Wars: A New Dawn. Here's a brief synopsis from the Star Wars Books Facebook Page:

Our very first official canon novel set solidly in the legendary "Dark Times" between Episodes III and IV, A NEW DAWN will introduce readers to two main characters from the upcoming Star Wars: Rebels animated series—Kanan Jarrus and Hera Syndulla—and will feature jacket art by Doug Wheatley, as well as a foreword by Dave Filoni, one of the executive producers of The Clone Wars and Star Wars: Rebels. It goes on sale September 2, 2014.

The second new Star Wars novel will be Tarkin by James Lucieno. As you may have guessed, it stars the iconic character played by Peter Cushing in the very first Star Wars film, and is due to be released on November 4, 2014. The third new novel, releasing in January 2015, is Heir to the Jedi by Kevin Hearne. It will be "written entirely from Luke Skywalker's first-person point of view," and will tell a story set between A New Hope and The Empire Strikes Back. The fourth novel, Lords of the Sith by Paul S. Kemp, will be out in March 2015, and will likely be of particular interest to readers who want to know more details about the relationship between Emperor Palpatine and Darth Vader after the events of Revenge of the Sith. Here's the synopsis:

When the Emperor and his notorious apprentice, Darth Vader, find themselves stranded in the middle of insurgent action on an inhospitable planet, they must rely solely on each other, the Force, and their awesome martial skills to prevail.

So, Disney is already laying out an ambitious new slate of books for eager Star Wars readers, all part of the official continuity, and they're also keeping all of those Expanded Universe books around for new generations of readers (so we'll always have the Thrawn Trilogy, even if it doesn't technically count).

JESSABELLE
The producers who brought you Paranormal Activity and Insidious would like to introduce you to the new girl on the horror scene.

Jessabelle is the title of the latest supernatural exercise from Blumhouse Productions, the terror specialists behind the aforementioned franchises as well as films like The Purge and Oculus.

Jessabelle is also the name of the movie's central character, played by Sarah Snook, who returns to her childhood home in Louisiana to recuperate from a terrible accident and soons finds herself haunted by a malevolent spirit hidden in the house.

The film is directed by Kevin Gruetert, who was behind the camera for Saw VI and Saw 3D: The Final Chapter, and also stars Mark Webber, David Andrews, Joelle Carter, Ana de la Reguera, Larisa Oleynik, Chris Ellis, Fran Bennett and Amber Stevens.

On first look, Jessabelle seems to check off all the standard imagery found in a lot of supernatural horror movies these days -- although at least it's not a found footage film. Blumhouse, however, has put out a lot of quality genre movies in the past few years, so we're willing to give Jessabelle a chance too.

Jessabelle will haunt your local cineplex on August 29.

AGENTS OF S.H.I.E.L.D.
Nick Fury's right hand is back on Marvel television next week, and we've got a clip of her reappearance.

Agent Coulson (Clark Gregg) and his team are short on allies these days, with many of their former colleagues revealed as Hydra sleeper agents and several S.H.I.E.L.D. facilities completely overrun. Now, as the season finale looms, they'll get some help from a familiar face fresh off her appearance in Captain America: The Winter Soldier: Agent Maria Hill (Cobie Smulders). Hill played a key role in defeating Hydra's "Insight" Helicarrier program in Winter Soldier, and with Nick Fury gone to ground, she seems to be the most senior S.H.I.E.L.D. agent left. At the end of the last Agents of S.H.I.E.L.D. episode, we saw Agent May (Ming-Na Wen) meeting up with her mother, who was set to take her to Hill, and now it's time for Maria to show up on the show for the first time since the series premiere last fall.

The Agents of S.H.I.E.L.D. official Facebook page just released a 90-second clip from next week's episode, "Nothing Personal," and it features the infiltration of the secret S.H.I.E.L.D. base "Providence" by Col. Glenn Talbot (Adrian Pasdar). Hill doesn't show up until the very end of the clip, but it's clear from the way she appears that she's been busy.

STAR WARS EXPANDED
In an attempt to end months of fan speculation, discussion and concern, Lucasfilm has released a statement about the position of the "Expanded Universe" of the Star Wars franchise in relation to the new movie trilogy.

For those unfamiliar with the term, the Expanded Universe is the official designation for all Star Wars material that has not been produced directly by Lucasfilm, whether it be comic books, novels, video games or any other project. While the official Lucasfilm projects have kept to a relatively short timeframe so far (essentially the lifespan of Anakin Skywalker), material from the Expanded Universe has spanned thousands of years, creating a vast history for the Jedi Knights that reaches beyond the movies in both directions. With much of that content taking place post-Return of the Jedi, fans had wondered whether or not it would be used as canon for the new movie trilogy. Now they have an answer -- and, following recent comments from writer and producer Simon Kinberg, it's an unsurprising "no."

"While Lucasfilm always strived to keep the stories created for the EU consistent with our film and television content as well as internally consistent, [Franchise creator George Lucas] always made it clear that he was not beholden to the EU," the statement on the official Star Wars website explains, clarifying that the official canon for the franchise consists of the six movies to date, as well as the animated Star Wars: The Clone Wars series. "These stories are the immovable objects of Star Wars history, the characters and events to which all other tales must align," the statement states. The upcoming new animated series Star Wars Rebels is also identified as canon.

It continues, "In order to give maximum creative freedom to the filmmakers and also preserve an element of surprise and discovery for the audience, Star Wars Episodes VII-IX will not tell the same story told in the post-Return of the Jedi Expanded Universe," adding that elements introduced in the Expanded Universe material remain available for use in the future. Star Wars Rebels will feature concepts that first appeared in role-playing games related to the series in the 1980s, it points out.

Some existing Expanded Universe material will be kept in print, Lucasfilm said, under a freshly established Star Wars Legends banner.

Lucasfilm president Kathleen Kennedy is quoted in the statement as saying that the company has "an unprecedented slate of new Star Wars entertainment on the horizon," referencing not just the new movie series, but also "games, books, comics and new formats that are just emerging." The continuity among these formats will be overseen by a newly formed story group to coordinate the projects' development.

A future prose project from Del Rey Books is mentioned as a result of this coordination, taking place prior to Rebels but offering "insight into a key character's backstory." Written by John Jackson Miller, the novel will feature input from Rebels producers Dave Filoni, Greg Weisman and Simon Kinberg.

The statement was accompanied by a new video from Lucasfilm about the Expanded Universe's history, including commentary from Filoni, Miller and EU author Timothy Zahn.
THE ZOCALO TODAY
Be sure to check out The Zocalo Today on Facebook as well as at ISN News: The Zocalo Today on Yahoo Groups. SCIENCE FICTION NEWS STORIES:
Did you miss the news from yesterday -- or earlier in the week. Catch up by going to the April News Archive. I have broken up the huge file into months to make it easier to load. It will bring you up to date for all that has been going on in the world of science fiction. Go to:
March News.
February News
January News
December News
November News
October News.

BABYLON 5 BOOKS: ENCOUNTERS WITH J. MICHAEL STRACZYNSKI ARCHIVED BY THE GREAT MACHINE QUICK GLANCE AT WHAT'S INCLUDED
400+page two-sided softcover book
- Side 1: ENCOUNTERS WITH J. MICHAEL STRACZYNSKI: Landmark interviews with JMS plus B5 analysis written by JMS
- Side 2: Babylon 5 Index covering all 20 B5 Script Books and ARTIFACTS FROM BEYOND THE RIM
- Tête-bêche style binding - Get Two Books in One
- Courtesy Data Reference Disc (First 7 days only)
- Choice of Centauri Purple or Station Blue (7 days only) For more information about what this volume contains, go to http://www.cafepress.com/b5books.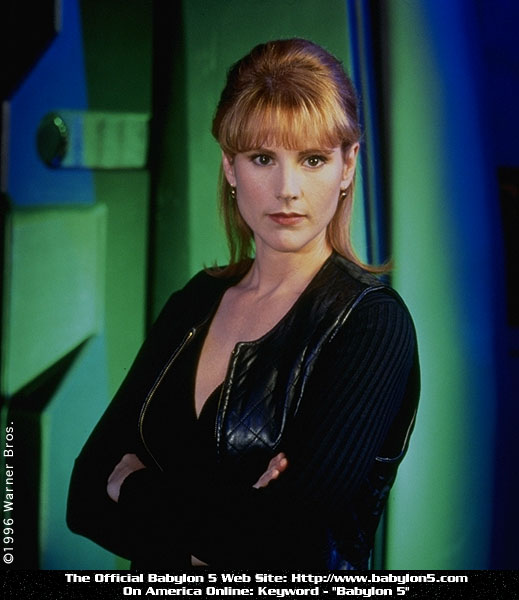 PAT TALLMAN UPDATE
Pat is talking to you straight! Facebook has made it harder than ever for you to see the posts from your favorite Pages. If you follow Pat on FB, you know her brand of snarky sexy humor. Well now it's no holds barred! Sign up for Pat's newsletter on her site PatriciaTallman.com and get it unsensored.The newsletter has content that will not be on the Facebook page or the site.
In this first issue, there is a special offer only available to those on the newsletter. Sign up by March 31st and be in the know.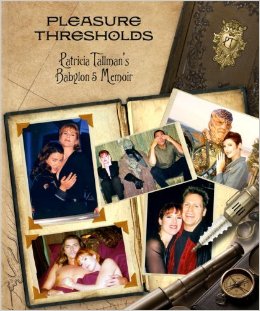 PLEASURE THRESHOLDS
"We are thrilled to announce Pat Tallman's book Pleasure Thresholds is finally available on Amazon! Amazon link.

The Ultimate Insider's Experience of Babylon 5: A behind-the-scenes peek into Patricia Tallman's life during her "B5 Years." A candid (and occasionally spicy) memoir told through print, video and audio. Pleasure Thresholds is a behind the scenes look at Patricia Tallman's life during the 5 years she spent shooting the hit science fiction series Babylon 5. An actress and stunt woman, Tallman recounts the deeply personal details of her life working on Babylon5, Star Trek:TNG, Deep Space Nine and films such as Jurassic Park ( as Laura Dern's stunt double). Autographed by Pat Tallman and J. Michael Straczynski . Can be personalized! Also available for overseas sales. Message us here: Pattallmannewsletter@gmail.com for shipping rates for non USA purchase. Thank you!"
KEEPING UP WITH CAST AND CREW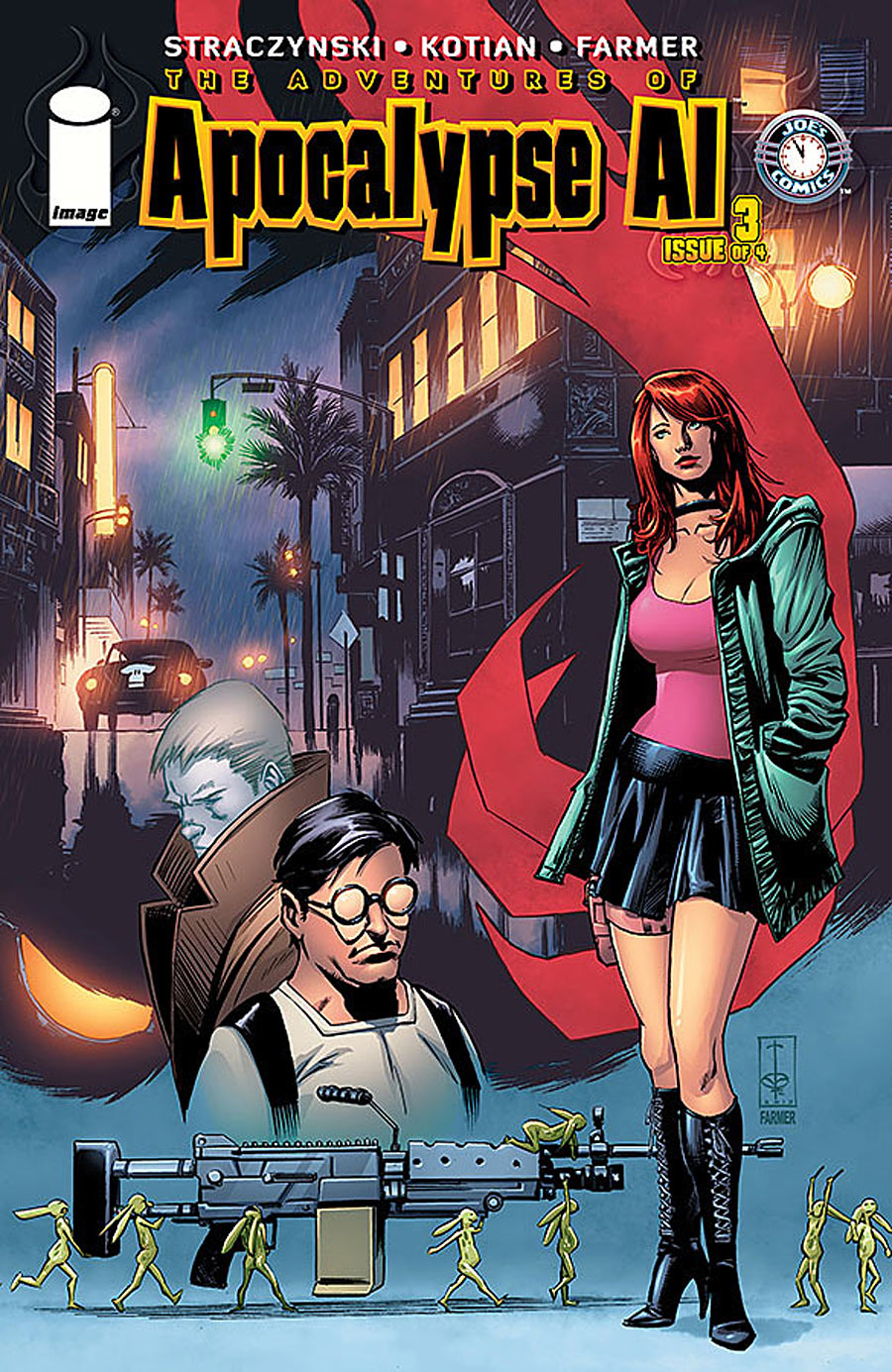 Previews galore! Six-page preview of Apocalypse Al #3!
http://www.comicbookresources.com/?page=preview&id=20986.
#FREEBABYLON5
BABYLON 5 is back on TV and from the comments on the Watch site, people are enjoying the first season all over again. Episodes air daily at 5:00pm. If you are in the UK, dial up Watch (Sky 109/Virgin 124). Don't miss an episode.
Would you believe 118 comments for just the first day of showing the series! I sure hope someone takes notice. Be sure to use the @Watch_channel twitter handle and link to the Watch Facebook page when posting. http://watch.uktv.co.uk/shows.babylon-5.
Be sure to visit the the newFree Babylon 5 website. It is time to gather and support the show we know and love.




Here is a quote from J. Michael Straczynski about emotions.
I had this theory that the more important and intimate the emotion, the fewer words are required to express it.

First it's in dating: "Will you go out with me?" Six words.
"Honey, I care for you." Five words.
"You matter to me." Four words.
"I love you." Three words.
"Marry me." Two words.
But what's left? What's the one most important and intimate word you can ever say to somebody? It's "goodbye."

While Michael O'Hare (Sinclair), Andreas Katsulas (G'Kar), Rick Biggs (Dr. Franklin), Tim Choate (Zathras) and Jeff Conoway (Zach Allen) are no longer with us, we will not forget their wonderful personalities and talent -- as well as their significant contributions to the BABYLON 5 universe. Be sure to visit In Memory Of for more information about memorial efforts.
Until we met again, in a place where no shadows fall.
BABYLON 5 BIRTHDAYS
Christopher Franke - April 6
Maggie Egan - April 11
Tony Dow - April 13
Warren Takeuchi - April 19
Peter Jurasik - April 25 Have I missed anyone? If you know the birthday of someone connected with Babylon 5, pass the information along. We want to include everyone in our Happy Birthday Wishes.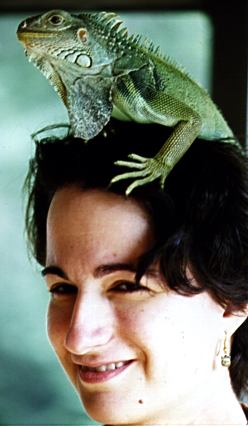 ITEMS OF INTEREST
Jeanne Cavelos, Author/Writer of novels that include Babylon5: Invoking Darkness, Summoning Light, Casting Shadows, and The Shadow Within; will be hosting Odyssey Workshops early in the coming year. Check her website and newsletter for details.
BABYLON 5 MUSIC VIDEOS AND TRIBUTES
John Hudgens has created many Babylon 5 videos, but I believe this is the most moving. It was first shown at the Phoenix Comic Con 20th Anniversary and honors many of the Babylon 5 family who have passed on.

Here is a link to John's Babylon 5 videos:
https://www.youtube.com/user/Babylon5MusicVideos?feature=watch

Richard Biggs memorial: http://www.youtube.com/watch?v=HyD4L8yNtsA

Andreas Katsulas memorial: http://www.youtube.com/watch?v=h2UQ2l9NPIg

- This is the extended version that I did for Andreas' widow ater the original cut was released on the net. It's never been seen online until now.

For those of you who've never seen these, I hope you enjoy them - and for those that have (and emailed me many times over the years about releasing them), I hope they're as good as you remember. Working with Joe on these videos was one of the highlights of my career, and I'll be forever grateful to him for the doors these have opened for me. I'm proud to have them on my resume.

John Hudgens
www.zteamproductions.com
---





Free Comic Book Day
Coming Sat., May 3, 2014
For more information, go to http://www.freecomicbookday.com/Home/1/1/27/992. SPOOKY EMPIRE'S MAY-HEM
Date: MAY 30 - JUNE 1, 2014
Place: Doubletree at Universal Studios
Guests: John Carpenter, Mark Ramones, Nick Castle, Laurie Holden
For more information, go to www.spookyempire.com. PHOENIX COMICON
Dates: June 5-8, 2014
Place: Phoenix Convention Center, Phoenix, AR
Guests: Stan Lee, Nathan Fillion, John Barrowman, Eliza Dushku, John Rhys-Davies, Bruce Campbell and many more
For more information, go to http://phoenixcomicon.com/. PHILADELPHIA COMIC CON
Dates: June 19-22, 2014
Place: Pennsylvania Convention Center, Philadelphia, PA
Guests include: Michael Rooker, David McClintock, James Marsters, Sean Austin, and many others.
Go to Philadelphia for more information.

FLORIDA SUPER CONVENTION
Dates: July 3-6, 2014
Place: Miami Beach Convention Center, Miami Beach, FL
Guests: William Katt, Nichelle Nichols, Peter David
For more information, go to www.floridasupercon.com.

Ultracon of South Florida 2014
Dates: July 19-20, 2014 - Sat. 10am - 10pm; Sun. 10am-7pm
Place: Broward County Convention Center, 1950 Eisenhower Blvd., Ft. Lauderdale, FL 33316
Guests include Mike Rio - Wolverine, Mark Sparacio, Jason Faunt - Power Rangers, Jose Delbo - Comic Book Artist
For more information, go to http://ultraconofsouthflorida.com. COMIC-CON INTERNATIONAL
Dates: July 24-27, 2014 Place: San Diego Convention Center
Guests: J. Michael Straczynski will be there along with a host of other guests
For more information, go to San Diego Comic Con. Star Trek Convention - Creation Entertainment
Dates: July 31 - August 3, 2014
Place: Rio Suites Hotel, Las Vegas, Nevada
Guests: WILLIAM SHATNER, KATE MULGREW, COLM MEANEY, WALTER KOENIG, NICHELLE NICHOLS, "ROM and NOG" as portrayed by Max Grodenchik and Aron Eisenberg, ANTHONY MONTGOMERY, JERRY HARDIN, TIM RUSS and MICHAEL FOREST. 87 plus more guests to come!
For more information, go to http://www.creationent.com/cal/st_lasvegas.html. SHORE-LEAVE
Dates: August 1-3, 2014
Place: Hunt Valley, MD (near Baltimore)
Guests: Richard Dean Anderson, Robert Piccardo and many more.
For more information, go to www.shore-leave.com. SPECIAL ANNOUNCEMENTS!
Wizard World Conventions has a large number of events planned for the year. Be sure to visit the page to see if there is a convention of interest near you.

Creation Entertainment has a large number of conventions planned for the next several months. They include stars from TWILIGHT, SUPERNATURAL, STARGATE, FARSCAPE, XENA, SERENITY, STAR TREK, etc. Check out their calendar to see if one will be in your neighborhood soon. Don't miss their Videos page as well. It is full of some priceless video from a number of conventions.

Be sure to visit the referenced sites to see if there have been changes in dates/guests attending. Visit our Convention Calendar for a full listing of upcoming conventions.
BACK ISSUES OF THE ZOCALO TODAY
The front page of the The Zocalo Today changes daily, so be sure to check the back issues to make sure that you haven't missed anything IMPORTANT! I hope you will become a regular visitor to The Zocalo Today!
---
Take care and I look forward to hearing from you.
Sandra Bruckner (sgbruckner@aol.com)
Editor/Publisher
ISN News: The Zocalo Today
http://www.isnnews.net
Copyright - SBruckner, 1999-2014