[an error occurred while processing this directive]

The Zocalo Today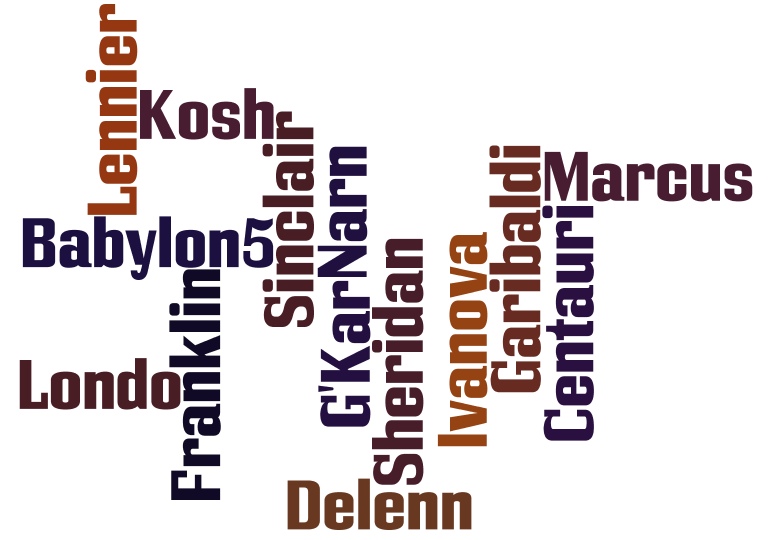 Welcome and thank you for dropping by. Babylon 5 brought many of us together -- and it remains with us, despite the fact that is no longer in production. The good thing is that the internet gives a LOT of ways to stay in touch. Don't be shy. Join in the discussion today or drop by Facebook or Twitter.

If you have questions or items for the news, drop me a line at sgbruckner@aol.com.


SCIENCE FICTION NEWS STORIES: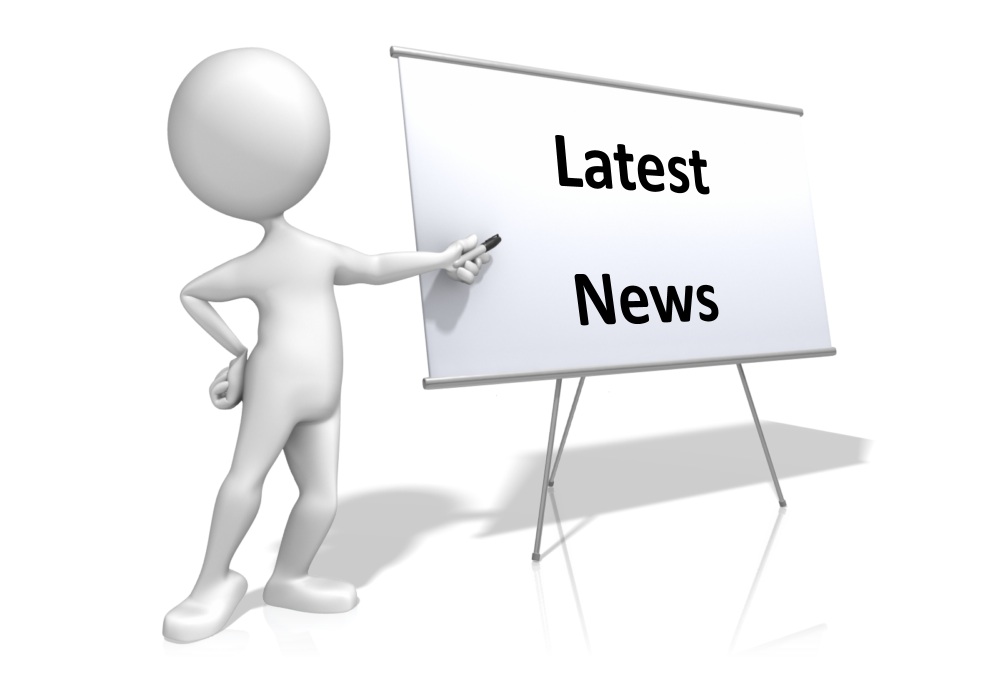 SUNDAY, MAY 11, 2014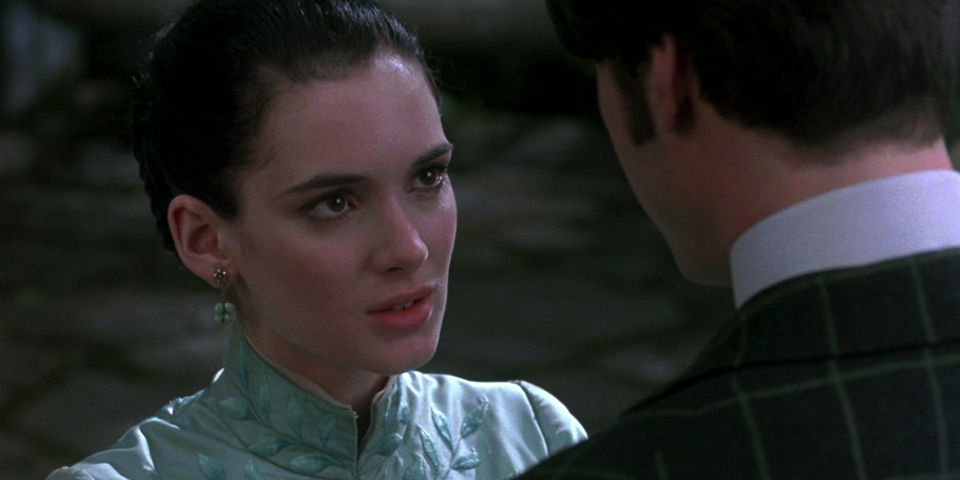 DRACULA CANCELLED
NBC continued to firm up its 2014-15 schedule on Saturday, canceling rookie drama Dracula.

NBC tried to use Grimm to launch Dracula earlier in the fall -- and the sophomore run of Hannibal when it moved from Thursdays during its second season. Dracula was never a huge performer in the hour, but it was quite consistent after dipping from a strong October launch. It saw significant time-shifting, 80 percent in the demo, to an average 1.8 rating among adults 18-49 and 5 million viewers.

The series was said to be a passion project for NBC Entertainment chairman BobGreenblatt, who courted lead Jonathan Rhys Meyers to play the titular vampire -- despite concerns over the actor's struggles with substance abuse. (Rhys Meyers, who required a sober companion accompany him to set, had part of his salary held until the first 10-episode season was completed.)

NBC remains committed to making Friday a destination for genre. The swashbuckling Crossbones, starring John Malkovich, sets up shop on the night in the summer. And don't expect Grimm to stray far from its 9 p.m. home when it returns for its previously announced fourth season in the fall. The fantasy procedural has continued to be Friday's biggest scripted draw in the key demographic and posted some of the biggest DVR gains.

Dracula joins freshman dramas Believe, Crisis and Ironside in the canceled heap at NBC. Of the network's rookie drama class, only The Blacklist and Chicago PD will return. The writing for Dracula had been on the wall after the network picked up Constantine, its take on DC Comics' Hellblazer, which is considered a likely companion to Grimm. For its part, Hannibal will also return for a third season.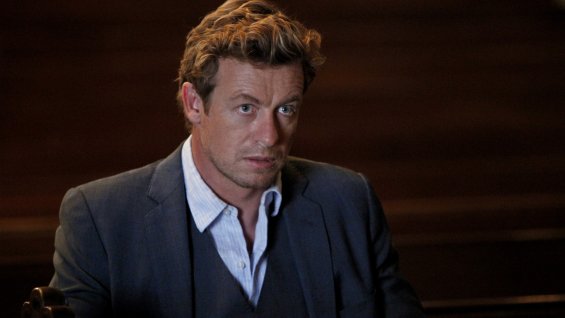 CBS CHOICES FOR THE NEW SEASON
Already having picked up six new dramas and two comedies for next season, CBS cleaned house Saturday, granting an eleventh-hour renewal for veteran The Mentalist and cancelling rookies Hostages, Intelligence, The Crazy Ones, Friends With Better Lives and Bad Teacher.
Simon Baker's The Mentalist will return for a seventh season after hitting series low ratings in its sixth run. It's unclear how many episodes the green light is for -- or if it will be the show's final season, though a shortened run to wrap it up. The Sunday night procedural was the only returning CBS series to not get an early renewal this year but was granted a pickup after producers Warner Bros. Television had been shopping the series around. With time-shifting, The Mentalist is averaging a 2.3 rating with adults 18-49 and 12.5 million viewers. That's a notch higher than the already renewed Good Wife. The news comes after a creative reboot that saw the Bruno Heller drama answer its seasons-long Red John mystery. Heller, meanwhile, will have two series on the 2014-15 schedule with WBTV's Batman prequel series Gotham already ordered to series at Fox.
As for the departing series, Hostages was essentially canceled months ago when it wrapped its limited event run with very modest ratings and after lead Dylan McDermott boarded the network's Kevin Williamson pilot -- in first position. (That's now been ordered to series, keeping McDermott in the CBS fold.) Heavily serialized, Hostages averaged a 2.0 rating with adults 18-49 after seven days of DVR use. It was CBS' first series to try to follow in the footsteps of Under the Dome's successful "limited" run, but it was hindered by never scoring a strong sampling out of the gate. Hostages'time slot heir Intelligence -- featuring the return of Lost's Josh Holloway -- saw a solid sampling in its Tuesday premiere but faltered when it moved to the 10 p.m. Monday hour. Season-to-date, it's taking a 2.2 demo rating and 10 million viewers. Both of those figures it owes to robust DVR growth.
The Crazy Ones was the real comedy wild card at CBS. Modest in the ratings, expensive with a big cast (Robin Williams, Sarah Michelle Gellar) and produced by 20th Century Fox Television, what it did have going for it was a warm critical reception and Williams' clout. The first season, which completed a full 22-episode order but left the schedule a little early to accommodate midseason comedy Bad Teacher, averaged a 2.8 rating in the key demo and 10.5 million viewers.
Friends With Better Lives, the new comedy from Friends scribe Dana Klein,had the benefit of How I Met Your Mother's record-breaking finale as its premiere lead-in, but subsequent episodes dropped with 2 Broke Girls opening its Monday hour. Season-to-date, the comedy starring James Van Der Beek and Kevin Connolly is averaging a 2.7 rating in the key demo and 7.8 million viewers.
Bad Teacher had a rough road making it to the air. Originally passed over during 2013 pilot pickups, CBS backpedaled and ordered it for midseason a week after its upfront presentation. An adaptation of the 2011 film, the Sony Pictures Television/CBS Television Studios production made one of the season's latest entries on the schedule. The Ari Graynor comedy debuted to a so-so 2.1 rating with adults 18-49 and 7.8 million viewers. Week two promptly fell 35 percent -- well below where comedy The Crazy Ones had been performing in the Thursday 9:30 p.m. time slot.
Of CBS' freshman class of six comedies and three dramas, the network has returned only two -- half-hours Chuck Lorre's Mom and Greg Garcia's The Millers. Still yet to be determined is drama Reckless, which bows in June.
The news comes after the network has already ordered dramas Battle Creek, NCIS: New Orleans, CSI: Cyber, Stalker, Madam Secretary, Scorpion as well as comedies The McCarthys and The Odd Couple. They join an impressive 20 returning scripted and reality series -- the most of any network.
As for the remainder of CBS' pilot crop, it's unclear if the network has completed its pickups yet. Still waiting for word is How I Met Your Mother spinoff How I Met Your Dad as well as comedies Cuz-Bros, Good Session, Alyson Hannigan's More Time With Family, Save the Date and Gaffigan. Remaining in the mix on the drama side are John Cusack's Wall Street entry, Jamie Lee Curtis' family medical/reality effort and Anthony LaPaglia's Red Zone.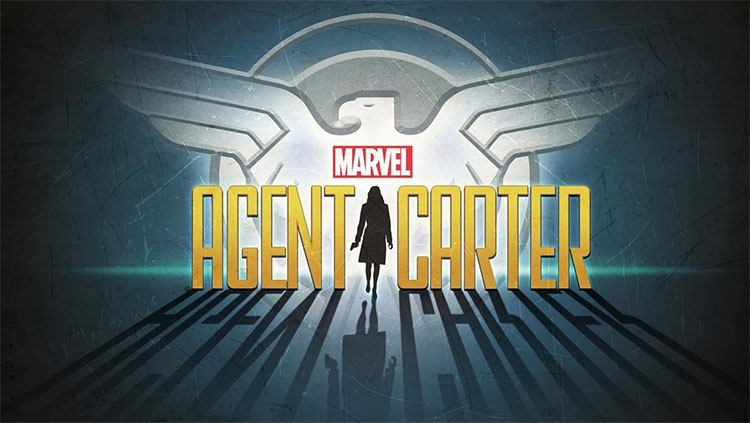 AGENT CARTER
Just days after ABC officially ordered the Hayley Atwell-starring "Marvel's Agent Carter" to series, Marvel Entertainment has debuted the official logo for the series which you can check out below. The drama is based on the One-Shot featured on the Iron Man 3 home release and is described as follows:
It's 1946, and peace has dealt Peggy Carter a serious blow as she finds herself marginalized when the men return home from fighting abroad. Working for the covert SSR (Strategic Scientific Reserve), Peggy must balance doing administrative work and going on secret missions for Howard Stark all while trying to navigate life as a single woman in America, in the wake of losing the love of her life – Steve Rogers.
"Marvel's Agent Carter" is executive produced by Christopher Markus, Steve McFeely, Tara Butters, Michele Fazekas, Kevin Feige, Louis D'Esposito, Jeph Loeb.

AVATAR
It has been known for some time that, despite her character's death in the first film, Sigourney Weaver is planning to return to the world of Pandora for James Cameron's upcoming Avatar sequels. Today, she tells Vulture that not only will she appear in all three sequels (to be shot back-to-back), but teases that her character will "transform" in some way.
"It will be challenging for me," she tells the outlet. "I can't talk about it, but my part is a little different in each one. I'll transform somewhat."
Avatar 2 is scheduled for a December, 2016 release, Avatar 3 for December of 2017, and Avatar 4 for 2018. The original film remains the top grossing movie of all time with $2.782 billion at the worldwide box office.
SATURDAY, MAY 10, 2014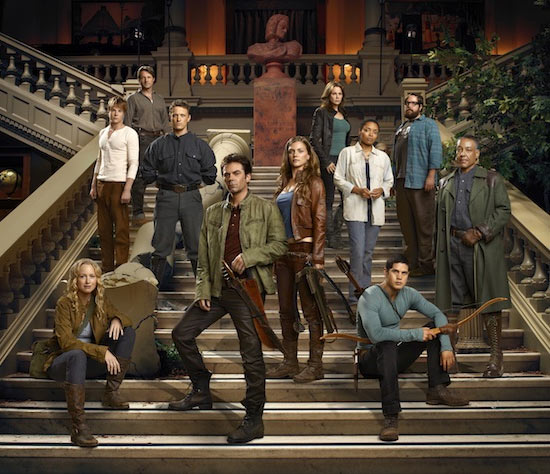 REVOLUTION CANCELLED
It looks like the revolution will not be televised. NBC has pulled the plug on its sophomore sci-fi drama of the same name. The series was executive-produced by Eric Kripke (Supernatural), Jon Favreau (Iron Man) and J.J. Abrams (Star Trek). Despite those big names it never became the genre hit they were hoping for.

Revolution was an ambitious apocalyptic undertaking, and the network deserves some credit for giving it a shot. Unfortunately, neither the story nor the characters were enough to engage viewers. According to EW, this "season averaged 7.3 million viewers and a 2.3 rating among adults 18-49 on Wednesday nights."

Mind you, Revolution moved timeslots multiple times and was pitted against The CW's Arrow, CBS' Survivor and Fox's American Idol. There must be something in the water at Bad Robot, though, because Revolution is the second Abrams series to get the ax. The first was Fox's Almost Human, which struggled to find its footing in its first and only season.

On a good note, NBC has picked up Hannibal for a third season, and Constantine was ordered to series. We can also look forward to the rebooted Heroes: Reborn series event.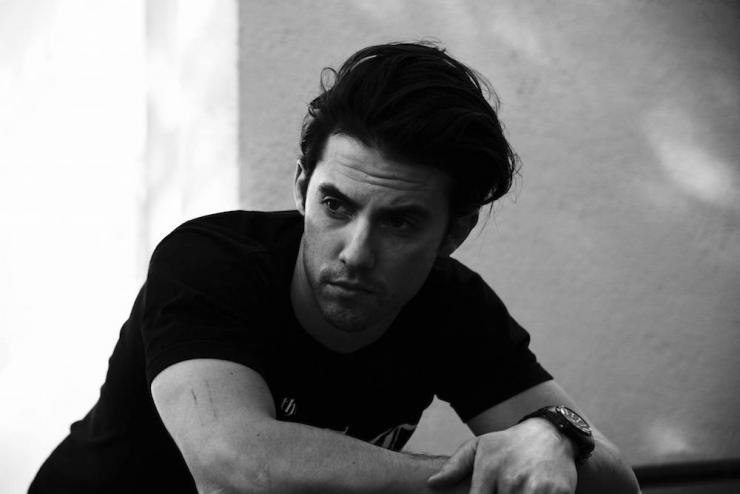 THE WHISPERS
A sci-fi project that's been kicking around development for a while at ABC just got a series order, along with a somewhat strange new name.
The network has picked up the alien invasion drama The Whispers, previously known as The Visitors, with a series order. ABC had previously picked up the pilot for the potential series, which was developed by Soo Hugh (Under the Dome). Also working behind the scenes? Steven Spielberg, Justin Falvey (Falling Skies), Darryl Frank (Under the Dome) and Dawn Olmstead (Prison Break).
The Whispers is being pitched as a major sci-fi project, chronicling humanity's race against the clock to defeat an unseen alien enemy out to destroy the world. The cast will also be filled out by some fan fave sci-fi alums, including Milo Ventimiglia (Heroes) Lily Rabe (American Horror Story) and Barry Sloane (Revenge).
We're glad to see ABC take a shot on a nice, straight-up sci-fi series like this one. It sounds like an intriguing concept, and could be a nice cross between the short-lived V with shades of The X-Files. As for the name changes? Honestly, The Visitors sounded a little cooler. But we digress.
GOTHAM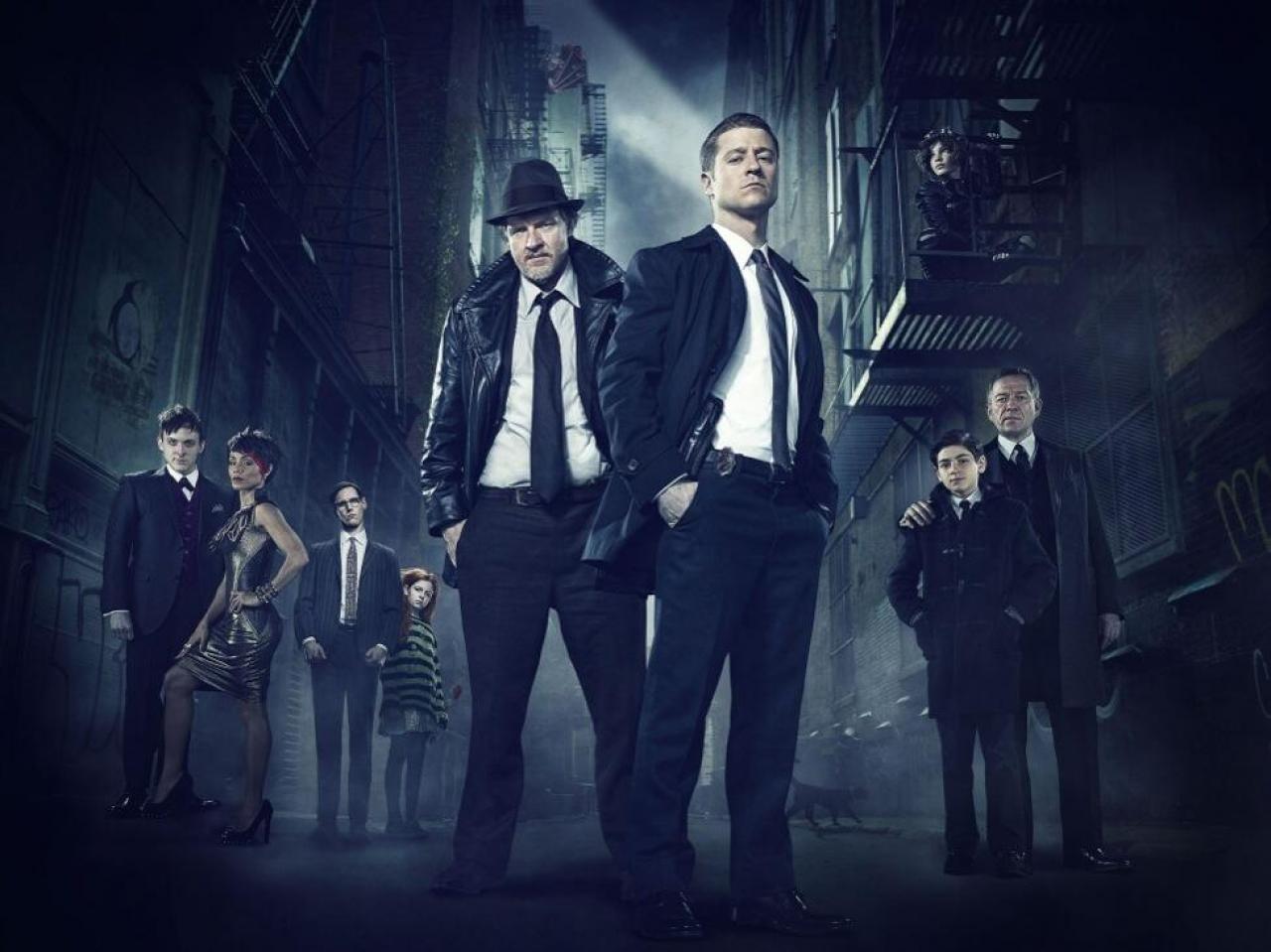 On the heels of the show's trailer earlier this week, FOX has released a new official photo that shows off the cast of their upcoming Batman-inspired series, "Gotham."
"Gotham" is an origin story of the great DC Comics super villains and vigilantes, revealing an entirely new chapter that has never been told. From executive producer/writer Bruno Heller ("The Mentalist," "Rome"), "Gotham" follows one cop's rise through a dangerously corrupt city teetering on the edge of evil and chronicles the birth of one of the most popular super heroes of our time.
"Gotham" is based upon characters published by DC Comics and is produced by Warner Bros. Television. Heller wrote the pilot, which will be directed and executive-produced by Emmy Award nominee Danny Cannon (the "CSI" series, "Nikita").
Ben McKenzie, Sean Pertwee, Robin Lord Taylor, Zabryna Guevara, Erin Richards, Donal Logue, Jada Pinkett Smith, David Mazouz and Camren Bicondova are set to star with the first episode expected to debut this fall.
GODZILLA
Godzilla goes for a swim in the latest clip from Gareth Edwards' monster blockbuster, hitting theaters May 16.
Opening in 3D, 2D and IMAX theaters, Godzilla stars Aaron Taylor-Johnson, Ken Watanabe, Elizabeth Olsen, Juliette Binoche, Sally Hawkins, David Strathairn and Bryan Cranston. An epic rebirth to Toho's iconic Godzilla, the spectacular adventure pits the world's most famous monster against malevolent creatures who, bolstered by humanity's scientific arrogance, threaten our very existence.
THE ZOCALO TODAY
Be sure to check out The Zocalo Today on Facebook as well as at ISN News: The Zocalo Today on Yahoo Groups. Did you miss the news from yesterday -- or earlier in the week. Catch up by going to the May News Archive. I have broken up the huge file into months to make it easier to scan through. It will bring you up to date for all that has been going on in the world of science fiction. Go to:
April News.
March News.
February News
January News
December News
November News
October News.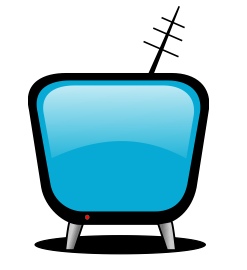 ON THE TUBE TONIGHT
8:00pm on ABC
Once Upon a Time
Season 3, Episode 21: Snow Drifts; There's No Place Like Home
[CC] [New] [Season Finale]

9:00pm on NBC
Rosemary's Baby
Night 1 When Rosemary and Guy head to Paris, they realize their new apartment has a haunted past.
[CC] [New] [Series Premiere]

9:00pm on Fox
Cosmos: A Spacetime Odyssey
Season 1, Episode 10: The Electric Boy
Michael Faraday's ideas and discoveries changed the future of high technology.

9:00pm on Syfy
Indiana Jones and the Temple of Doom

10:00pm on CBS
The Mentalist
Season 6, Episode 21: Black Hearts
Lisbon and Jane race against the clock to save victims of a kidnapping ring.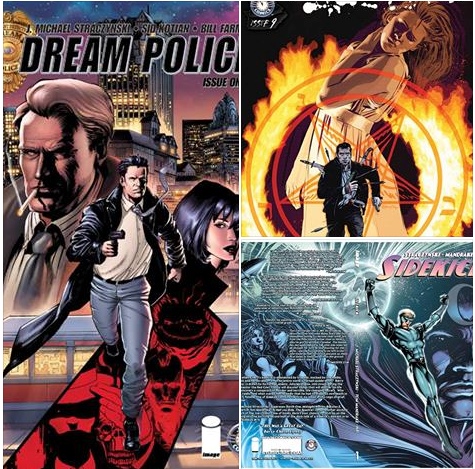 J. MICHAEL STRACZYNSKI - WEDNESDAY COMIC BOOKS
Another comic book trifecta this Wednesday: Dream Police 1, Ten Grand 9 and Sidekick volume one trade paperback all landing time on target.

BABYLON 5 BOOKS: ENCOUNTERS WITH J. MICHAEL STRACZYNSKI ARCHIVED BY THE GREAT MACHINE QUICK GLANCE AT WHAT'S INCLUDED
400+page two-sided softcover book
- Side 1: ENCOUNTERS WITH J. MICHAEL STRACZYNSKI: Landmark interviews with JMS plus B5 analysis written by JMS
- Side 2: Babylon 5 Index covering all 20 B5 Script Books and ARTIFACTS FROM BEYOND THE RIM
- Tête-bêche style binding - Get Two Books in One
- Courtesy Data Reference Disc (First 7 days only)
- Choice of Centauri Purple or Station Blue (7 days only) For more information about what this volume contains, go to http://www.cafepress.com/b5books.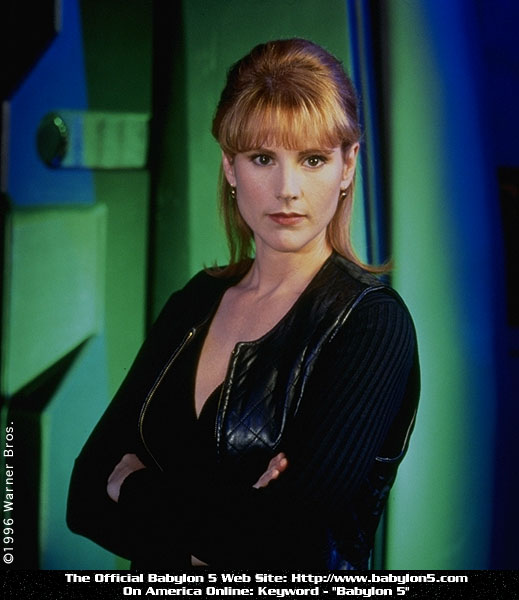 PAT TALLMAN UPDATE
Pat is talking to you straight! Facebook has made it harder than ever for you to see the posts from your favorite Pages. If you follow Pat on FB, you know her brand of snarky sexy humor. Well now it's no holds barred! Sign up for Pat's newsletter on her site PatriciaTallman.com and get it unsensored.The newsletter has content that will not be on the Facebook page or the site.
In this first issue, there is a special offer only available to those on the newsletter. Sign up by March 31st and be in the know.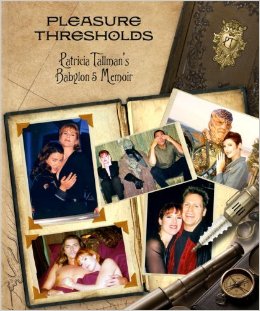 PLEASURE THRESHOLDS
"We are thrilled to announce Pat Tallman's book Pleasure Thresholds is finally available on Amazon! Amazon link.

The Ultimate Insider's Experience of Babylon 5: A behind-the-scenes peek into Patricia Tallman's life during her "B5 Years." A candid (and occasionally spicy) memoir told through print, video and audio. Pleasure Thresholds is a behind the scenes look at Patricia Tallman's life during the 5 years she spent shooting the hit science fiction series Babylon 5. An actress and stunt woman, Tallman recounts the deeply personal details of her life working on Babylon5, Star Trek:TNG, Deep Space Nine and films such as Jurassic Park ( as Laura Dern's stunt double). Autographed by Pat Tallman and J. Michael Straczynski . Can be personalized! Also available for overseas sales. Message us here: Pattallmannewsletter@gmail.com for shipping rates for non USA purchase. Thank you!"
KEEPING UP WITH CAST AND CREW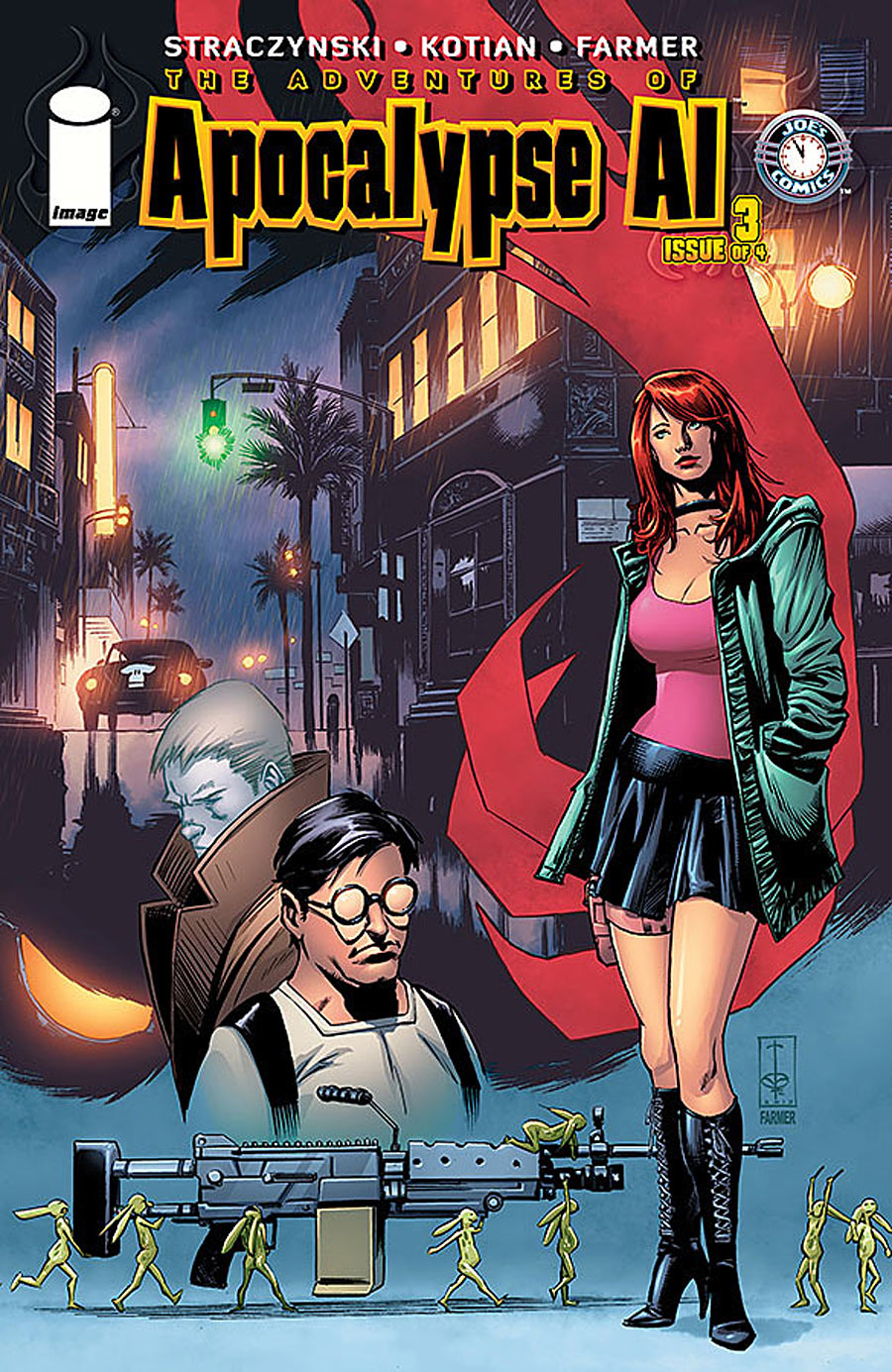 Previews galore! Six-page preview of Apocalypse Al #3!
http://www.comicbookresources.com/?page=preview&id=20986.
#FREEBABYLON5
BABYLON 5 is back on TV and from the comments on the Watch site, people are enjoying the first season all over again. Episodes air daily at 5:00pm. If you are in the UK, dial up Watch (Sky 109/Virgin 124). Don't miss an episode.
Would you believe 118 comments for just the first day of showing the series! I sure hope someone takes notice. Be sure to use the @Watch_channel twitter handle and link to the Watch Facebook page when posting. http://watch.uktv.co.uk/shows.babylon-5.
Be sure to visit the the newFree Babylon 5 website. It is time to gather and support the show we know and love.




Here is a quote from J. Michael Straczynski about emotions.
I had this theory that the more important and intimate the emotion, the fewer words are required to express it.

First it's in dating: "Will you go out with me?" Six words.
"Honey, I care for you." Five words.
"You matter to me." Four words.
"I love you." Three words.
"Marry me." Two words.
But what's left? What's the one most important and intimate word you can ever say to somebody? It's "goodbye."

While Michael O'Hare (Sinclair), Andreas Katsulas (G'Kar), Rick Biggs (Dr. Franklin), Tim Choate (Zathras) and Jeff Conoway (Zach Allen) are no longer with us, we will not forget their wonderful personalities and talent -- as well as their significant contributions to the BABYLON 5 universe. Be sure to visit In Memory Of for more information about memorial efforts.
Until we met again, in a place where no shadows fall.
BABYLON 5 BIRTHDAYS
Theodore Bikel - May 2
Michael O'Hare - May 6-- We miss you old friend
Stephen Furst - May 8
Melissa Gilbert-Boxleitner - May 8
Bruce Boxleitner - May 12
Andreas Katsulas - May 18
Andrea Thompson - May 22
Doug Wise - May 21
Douglas Netter - May 23
Paul Winfield - May 22
Roy Dotrice - May 26
Harlan Ellison - May 27 Have I missed anyone? If you know the birthday of someone connected with Babylon 5, pass the information along. We want to include everyone in our Happy Birthday Wishes.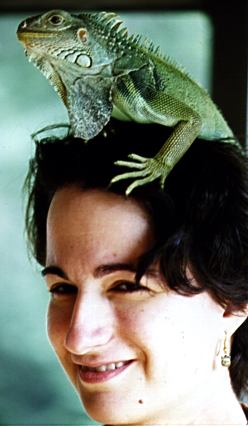 ITEMS OF INTEREST
Jeanne Cavelos, Author/Writer of novels that include Babylon5: Invoking Darkness, Summoning Light, Casting Shadows, and The Shadow Within; will be hosting Odyssey Workshops early in the coming year. Check her website and newsletter for details.
BABYLON 5 MUSIC VIDEOS AND TRIBUTES
John Hudgens has created many Babylon 5 videos, but I believe this is the most moving. It was first shown at the Phoenix Comic Con 20th Anniversary and honors many of the Babylon 5 family who have passed on.

Here is a link to John's Babylon 5 videos:
https://www.youtube.com/user/Babylon5MusicVideos?feature=watch

Richard Biggs memorial: http://www.youtube.com/watch?v=HyD4L8yNtsA

Andreas Katsulas memorial: http://www.youtube.com/watch?v=h2UQ2l9NPIg

- This is the extended version that I did for Andreas' widow ater the original cut was released on the net. It's never been seen online until now.

For those of you who've never seen these, I hope you enjoy them - and for those that have (and emailed me many times over the years about releasing them), I hope they're as good as you remember. Working with Joe on these videos was one of the highlights of my career, and I'll be forever grateful to him for the doors these have opened for me. I'm proud to have them on my resume.

John Hudgens
www.zteamproductions.com
---





SPOOKY EMPIRE'S MAY-HEM
Date: MAY 30 - JUNE 1, 2014
Place: Doubletree at Universal Studios
Guests: John Carpenter, Mark Ramones, Nick Castle, Laurie Holden
For more information, go to www.spookyempire.com. PHOENIX COMICON
Dates: June 5-8, 2014
Place: Phoenix Convention Center, Phoenix, AR
Guests: Stan Lee, Nathan Fillion, John Barrowman, Eliza Dushku, John Rhys-Davies, Bruce Campbell and many more
For more information, go to http://phoenixcomicon.com/. PHILADELPHIA COMIC CON
Dates: June 19-22, 2014
Place: Pennsylvania Convention Center, Philadelphia, PA
Guests include: Michael Rooker, David McClintock, James Marsters, Sean Austin, and many others.
Go to Philadelphia for more information.

FLORIDA SUPER CONVENTION
Dates: July 3-6, 2014
Place: Miami Beach Convention Center, Miami Beach, FL
Guests: William Katt, Nichelle Nichols, Peter David
For more information, go to www.floridasupercon.com.

Ultracon of South Florida 2014
Dates: July 19-20, 2014 - Sat. 10am - 10pm; Sun. 10am-7pm
Place: Broward County Convention Center, 1950 Eisenhower Blvd., Ft. Lauderdale, FL 33316
Guests include Mike Rio - Wolverine, Mark Sparacio, Jason Faunt - Power Rangers, Jose Delbo - Comic Book Artist
For more information, go to http://ultraconofsouthflorida.com. COMIC-CON INTERNATIONAL
Dates: July 24-27, 2014 Place: San Diego Convention Center
Guests: J. Michael Straczynski will be there along with a host of other guests
For more information, go to San Diego Comic Con. Star Trek Convention - Creation Entertainment
Dates: July 31 - August 3, 2014
Place: Rio Suites Hotel, Las Vegas, Nevada
Guests: WILLIAM SHATNER, KATE MULGREW, COLM MEANEY, WALTER KOENIG, NICHELLE NICHOLS, "ROM and NOG" as portrayed by Max Grodenchik and Aron Eisenberg, ANTHONY MONTGOMERY, JERRY HARDIN, TIM RUSS and MICHAEL FOREST. 87 plus more guests to come!
For more information, go to http://www.creationent.com/cal/st_lasvegas.html. SHORE-LEAVE
Dates: August 1-3, 2014
Place: Hunt Valley, MD (near Baltimore)
Guests: Richard Dean Anderson, Robert Piccardo and many more.
For more information, go to www.shore-leave.com. SPECIAL ANNOUNCEMENTS!
Wizard World Conventions has a large number of events planned for the year. Be sure to visit the page to see if there is a convention of interest near you.

Creation Entertainment has a large number of conventions planned for the next several months. They include stars from TWILIGHT, SUPERNATURAL, STARGATE, FARSCAPE, XENA, SERENITY, STAR TREK, etc. Check out their calendar to see if one will be in your neighborhood soon. Don't miss their Videos page as well. It is full of some priceless video from a number of conventions.

Be sure to visit the referenced sites to see if there have been changes in dates/guests attending. Visit our Convention Calendar for a full listing of upcoming conventions.
BACK ISSUES OF THE ZOCALO TODAY
The front page of the The Zocalo Today changes daily, so be sure to check the back issues to make sure that you haven't missed anything IMPORTANT! I hope you will become a regular visitor to The Zocalo Today!
---
Take care and I look forward to hearing from you.
Sandra Bruckner (sgbruckner@aol.com)
Editor/Publisher
ISN News: The Zocalo Today
http://www.isnnews.net
Copyright - SBruckner, 1999-2014