[an error occurred while processing this directive]

The Zocalo Today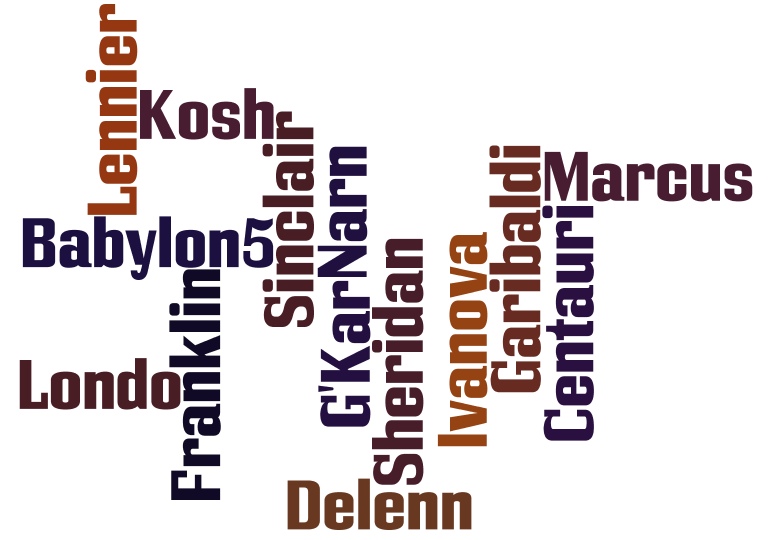 Welcome and thank you for dropping by. Babylon 5 brought many of us together -- and it remains with us, despite the fact that is no longer in production. The good thing is that the internet gives a LOT of ways to stay in touch. Don't be shy. Join in the discussion today or drop by Facebook or Twitter.

If you have questions or items for the news, drop me a line at sgbruckner@aol.com.


SCIENCE FICTION NEWS STORIES: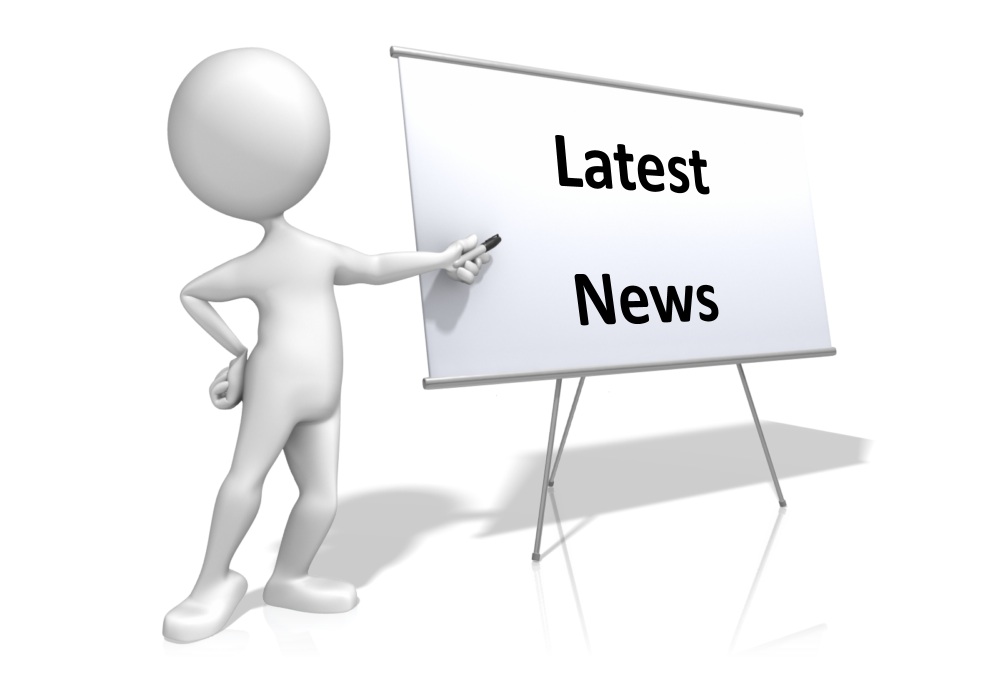 SUNDAY, MAY 18, 2014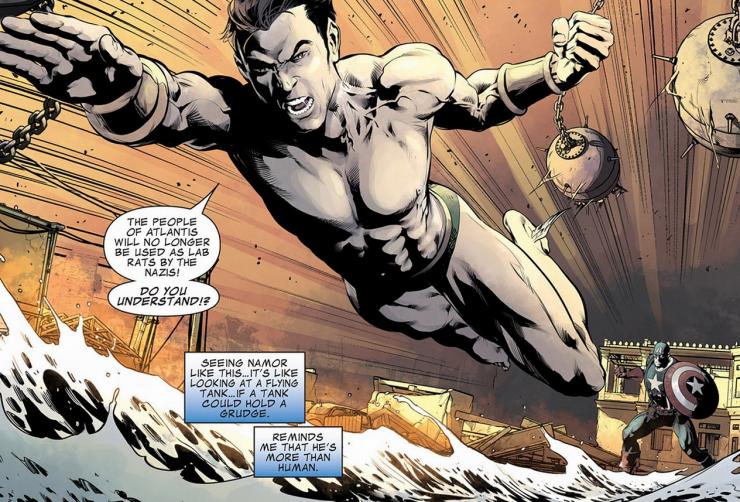 NAMOR: THE SUB-MARINER
Word broke recently that Legendary Pictures and Universal are prepping a major, secret tentpole movie to open Friday, Nov. 4, 2016 — and it might just be a Marvel movie.

No, not a Marvel movie in the vein of Iron Man and The Avengers, but something more akin to Spider-Man or X-Men, aka characters not owned by Marvel Studios anymore. The mystery property, which is currently owned by Universal? Namor: The Sub-Mariner.

Latino-Review reports the mystery project is possibly a Namor film, though there is also speculation it could be something different, i.e. Hot Wheels or Mass Effect. All we do know for sure is that the film will be something new (i.e. not a remake or sequel) and likely based on an existing property. All those options cover the bases.

So could it be Namor? It's certainly possible, and it'd allow them to beat DC/Warner Bros. to the punch before Aquaman (probably) shows up in that long-fabled Justice League flick. Studios are digging deeper and deeper into comic lore, and the deep sea is one of the last untapped locales.

TRUE BLOOD
The first full trailer for HBO's outgoing vampire drama True Blood is here.

After a clip teaser and a countdown promo touting the final 10 episodes of the series, the new footage premiered ahead of HBO's broadcast of Fast & Furious 6 on Saturday.

As the new trailer shows, Sookie Stackhouse and Co. will have their hands full with the Hep-V vampires wreaking havoc around town.

Set to The Wright Brothers' ominous "Blood on My Name," Bon Temps is in disarray and many of the townspeople blame Sookie. "People blame me for what's happened to this town," she says. "I can't take anybody else dying because of me."

Then there's Bill declaring the obvious: "These Hep-V vamps, they're in a group -- it ain't safe!" Sam goes a more metaphorical route, questioning the meaning of all this: "Life is supposed to add up to something." But where's Eric?

"It looks like the past has caught up with the present."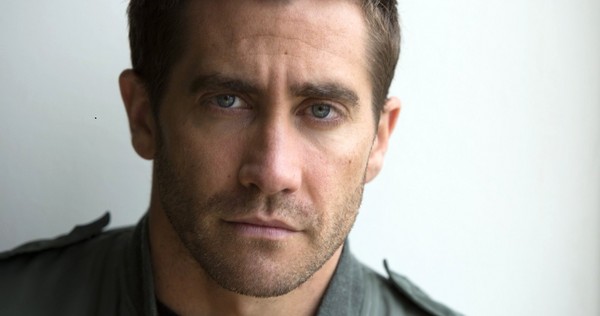 NIGHTCRAWLERS
Long in development but now in post-production, the Jake Gyllenhaal crime thriller Nightcrawlers, written and directed by Dan Gilroy--writer of Real Steel and co-writer of The Bourne Legacy--has finally been picked up for U.S. distribution by Open Road Films, having sold much of its international rights last September.
The film, in which Gyllenhaal plays a man who becomes involved in the world of freelance crime journalism in Los Angeles, was the center of a small bidding war at Cannes which was won by Open Road's reported bid of $4.5 million.
Financed by Bold Films, the movie is produced by Jennifer Fox, Tony Gilroy, Jake Gyllenhaal, Bold Films' Chairman Michel Litvak and David Lancaster with Bold Films' Walters and Betsy Danbury acting as executive producers.
Open Road CEO Tom Ortenberg is quoted in the press release, saying "We are thrilled to re-team with Jake Gyllenhaal, with whom we shared great success on End Of Watch. Dan and Tony Gilroy are incredibly talented and have made a fantastic film and we couldn't be happier about adding Nightcrawlers to our slate."
SATURDAY, MAY 17, 2014
INTERSTELLAR
If this trailer is any indication, Interstellar might just be everything we're hoping for, and more.

We've been waiting for months to know more, and see more, from Christopher Nolan's much-anticipated new sci-fi project, his first feature film since he finished the Dark Knight Trilogy in 2012. The teaser trailer was powerful, the teaser poster was evocative, and both made us crave a closer look. Now, at last, we've got it.

In Interstellar, humanity is running out of food, and the world looks plagued by dust storms and fires. To ensure the future of our species, a professor (Michael Caine) argues that "nothing in our solar system can help us" and that "we're not meant to save the world. We're meant to leave it." To save his family, and his species, a farmer and former engineer and pilot named Cooper (Matthew McConaughey) agrees to be part of a mission that will take him and fellow voyagers (including Anne Hathaway) beyond the reaches of our own solar system, and into interstellar space.

Many of the details of the film, including many character names, are still left in the dark in the trailer, but we get a really strong sense of the adventure we're about to go on. What begins as the story of a man trying to provide for his family evolves into the story of a group of people trying to save the whole of humanity, and by the end, when we're out among the stars with the mission Nolan's mapped out for his characters, it feels like this film is set to take us somewhere amazing. And yes, there is a wormhole.

Check out the trailer below. Interstellar arrives in theaters Nov. 7.

DOMINION
The first full trailer for Syfy's new supernatural action series Dominion has arrived, and the war between angels and humans has never looked so awesome.

A spinoff from the 2010 flick Legion, the series is set in a world where Earth has been essentially torn apart after heaven declared all-out war on humanity. It's a neat premise, and the show seems to be digging in to all the epic imagery that could entail (see: Machete-wielding winged angel warriors).

The effects work looks top-notch, and that's not the only reason we're excited. We're also digging the cast list, which includes Anthony Stewart Head (Buffy the Vampire Slayer) and Christopher Egan, from the short-lived (but fantastic) alt-history series Kings. We're psyched to see what these two can do on the same show.

The series is set to debut June 19.

GUARDIANS OF THE GALAXY
Earlier today, we ran our interview with Guardians of the Galaxy star Chris Pratt from the set of the upcoming Marvel Studios film and following that a new poster for the film debuted with the promise that the second trailer is coming on Monday, May 19. Now, director James Gunn has debuted a quick teaser for the new trailer featuring quite a bit of new footage.

An action-packed, epic space adventure, Marvel's Guardians of the Galaxy expands the Marvel Cinematic Universe into the cosmos, where brash adventurer Peter Quill finds himself the object of an unrelenting bounty hunt after stealing a mysterious orb coveted by Ronan, a powerful villain with ambitions that threaten the entire universe. To evade the ever-persistent Ronan, Quill is forced into an uneasy truce with a quartet of disparate misfits—Rocket, a gun-toting raccoon, Groot, a tree-like humanoid, the deadly and enigmatic Gamora and the revenge-driven Drax the Destroyer. But when Quill discovers the true power of the orb and the menace it poses to the cosmos, he must do his best to rally his ragtag rivals for a last, desperate stand—with the galaxy's fate in the balance.

Written and directed by James Gunn, the film stars Chris Pratt, Zoe Saldana, Lee Pace, Djimon Hounsou, Benicio del Toro, John C. Reilly, Glenn Close, Karen Gillan, Gregg Henry, Bradley Cooper, Michael Rooker and Vin Diesel.? Guardians of the Galaxy is set to debut in theaters August 1.

THE LAST SHIP
TNT has released a new trailer for its upcoming "The Last Ship," executive produced by Michael Bay and starring Eric Dane ("Grey's Anatomy"), Rhona Mitra ("Strike Back") and Adam Baldwin ("Firefly," "Chuck").

"The Last Ship" opens with a global catastrophe that nearly decimates the world's population. Because of its positioning, the Navy destroyer U.S.S. Nathan James avoids falling victim to the devastating tragedy. But now, Captain Tom Chandler (Dane) and his crew must confront the reality of their new existence in a world where they may be among the few remaining survivors.

Mitra plays Rachel Scott, a strong-willed, intelligent and fearless paleomicrobiologist assigned to the ship. Baldwin is XO Mike Slattery, a former homicide detective and Chandler's second-in-command. Also starring in "The Last Ship" are Travis Van Winkle, Charles Parnell, Christina Elmore, Sam Spruell and Marissa Neitling.

Based on William Brinkley's popular novel, "The Last Ship" comes to TNT from Bay's Platinum Dunes and its partners, Brad Fuller and Andrew Form. Bay, Fuller and Form serve as executive producers, along with showrunner Hank Steinberg, Steven Kane and director Jack Bender. Steinberg and Kane wrote the series pilot, which was directed by Jonathan Mostow.

"The Last Ship" premieres on Sunday, June 22nd at 9pm ET/PT.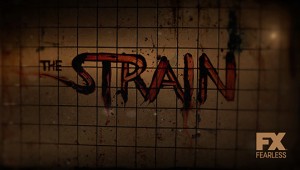 THE STRAIN
FX has announced that "The Strain," the upcoming FX series based on the novels by Guillermo del Toro and Chuck Hogan, will premiere on Sunday, July 13 at 10pm ET/PT.
"The Strain" is officially described as being a high concept thriller from del Toro, Hogan and writer/producer Carlton Cuse. It tells the story of Dr. Ephraim Goodweather, the head of the Center for Disease Control Canary Team in New York City. He and his team are called upon to investigate a mysterious viral outbreak with hallmarks of an ancient and evil strain of vampirism. As the strain spreads, Eph, his team, and an assembly of everyday New Yorkers, wage war for the fate of humanity itself.
Co-creators, executive producers and writers del Toro and Hogan co-wrote the pilot, which was directed by del Toro. Cuse serves as executive producer/showrunner and writer. Gary Ungar also serves as Executive Producer. The series is produced by FX Productions and is set for a 13-episode first season.
THE ZOCALO TODAY
Be sure to check out The Zocalo Today on Facebook as well as at ISN News: The Zocalo Today on Yahoo Groups. Did you miss the news from yesterday -- or earlier in the week. Catch up by going to the May News Archive. I have broken up the huge file into months to make it easier to scan through. It will bring you up to date for all that has been going on in the world of science fiction. Go to:
April News.
March News.
February News
January News
December News
November News
October News.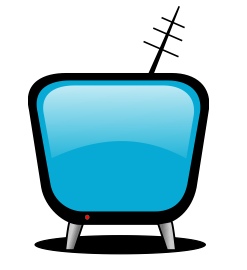 ON THE TUBE TONIGHT 8:00pm on BBC America
Angels & Demons
When Harvard symbologist Robert Langdon discovers the resurgence of an ancient brotherhood known as the Illuminati, he flies to Rome to warn the Vatican, the Illuminati's most hated enemy. Joining forces with beautiful Italian scientist Vittoria Vetra (Ayelet Zurer), Langdon follows a centuries-old trail of ancient symbols in the hope of preventing the Illuminati's deadly plot against the Roman Catholic Church from coming to fruition.

9:00pm on Fox
Cosmos: A Spacetime Odyssey
Season 1, Episode 11: The Immortals
The possibility that some beings live forever and why other civilizations die.

9:00pm on Syfy
Underworld: Rise of the Lycans
Viktor (Bill Nighy), the cruel king of the vampires, has persecuted the Lycans for centuries. Young Lycan Lucian (Michael Sheen) rallies his people against Viktor and his Death Dealer warriors. With his secret lover Sonja (Rhona Mitra), a vampire, at his side, Lucian leads the werewolves in a final battle to break free of enslavement -- or die trying.

10:00pm on CBS
The Mentalist
Season 6, Episode 22: Blue Bird
A new lead in a case forces Lisbon to put off her plans to leave for Washington.
[CC] [New] [Season Finale]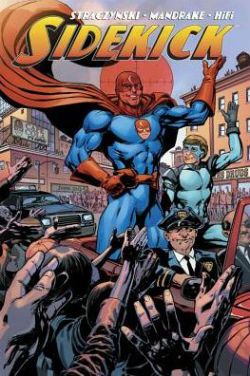 J. MICHAEL STRACZYNSKI - SIDEKICK
Sidekick by J. Michael Straczynski and Tom Madrake is a gritty, blunt comic book portrayal of a superhero sidekick who struggles to succeed on his own after his partner is killed (available May 13, 2014).
For more of this review, go to CriminalElement.com.

BABYLON 5 BOOKS: ENCOUNTERS WITH J. MICHAEL STRACZYNSKI ARCHIVED BY THE GREAT MACHINE QUICK GLANCE AT WHAT'S INCLUDED
400+page two-sided softcover book
- Side 1: ENCOUNTERS WITH J. MICHAEL STRACZYNSKI: Landmark interviews with JMS plus B5 analysis written by JMS
- Side 2: Babylon 5 Index covering all 20 B5 Script Books and ARTIFACTS FROM BEYOND THE RIM
- Tête-bêche style binding - Get Two Books in One
- Courtesy Data Reference Disc (First 7 days only)
- Choice of Centauri Purple or Station Blue (7 days only) For more information about what this volume contains, go to http://www.cafepress.com/b5books.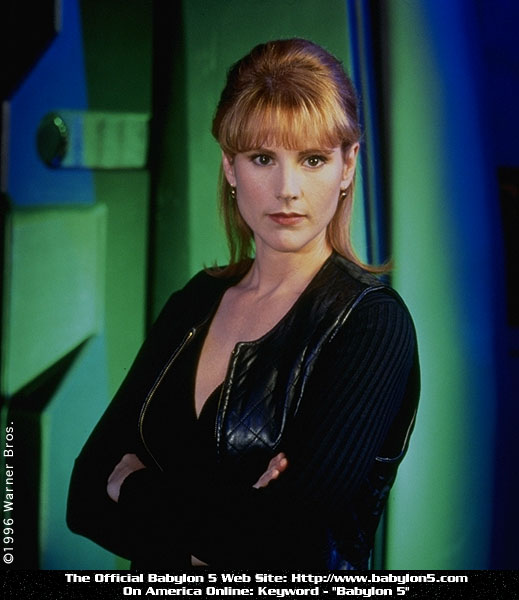 PAT TALLMAN UPDATE
Pat is talking to you straight! Facebook has made it harder than ever for you to see the posts from your favorite Pages. If you follow Pat on FB, you know her brand of snarky sexy humor. Well now it's no holds barred! Sign up for Pat's newsletter on her site PatriciaTallman.com and get it unsensored.The newsletter has content that will not be on the Facebook page or the site.
In this first issue, there is a special offer only available to those on the newsletter. Sign up by March 31st and be in the know.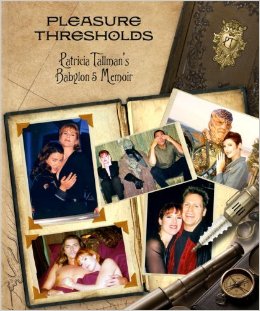 PLEASURE THRESHOLDS
"We are thrilled to announce Pat Tallman's book Pleasure Thresholds is finally available on Amazon! Amazon link.

The Ultimate Insider's Experience of Babylon 5: A behind-the-scenes peek into Patricia Tallman's life during her "B5 Years." A candid (and occasionally spicy) memoir told through print, video and audio. Pleasure Thresholds is a behind the scenes look at Patricia Tallman's life during the 5 years she spent shooting the hit science fiction series Babylon 5. An actress and stunt woman, Tallman recounts the deeply personal details of her life working on Babylon5, Star Trek:TNG, Deep Space Nine and films such as Jurassic Park ( as Laura Dern's stunt double). Autographed by Pat Tallman and J. Michael Straczynski . Can be personalized! Also available for overseas sales. Message us here: Pattallmannewsletter@gmail.com for shipping rates for non USA purchase. Thank you!"
KEEPING UP WITH CAST AND CREW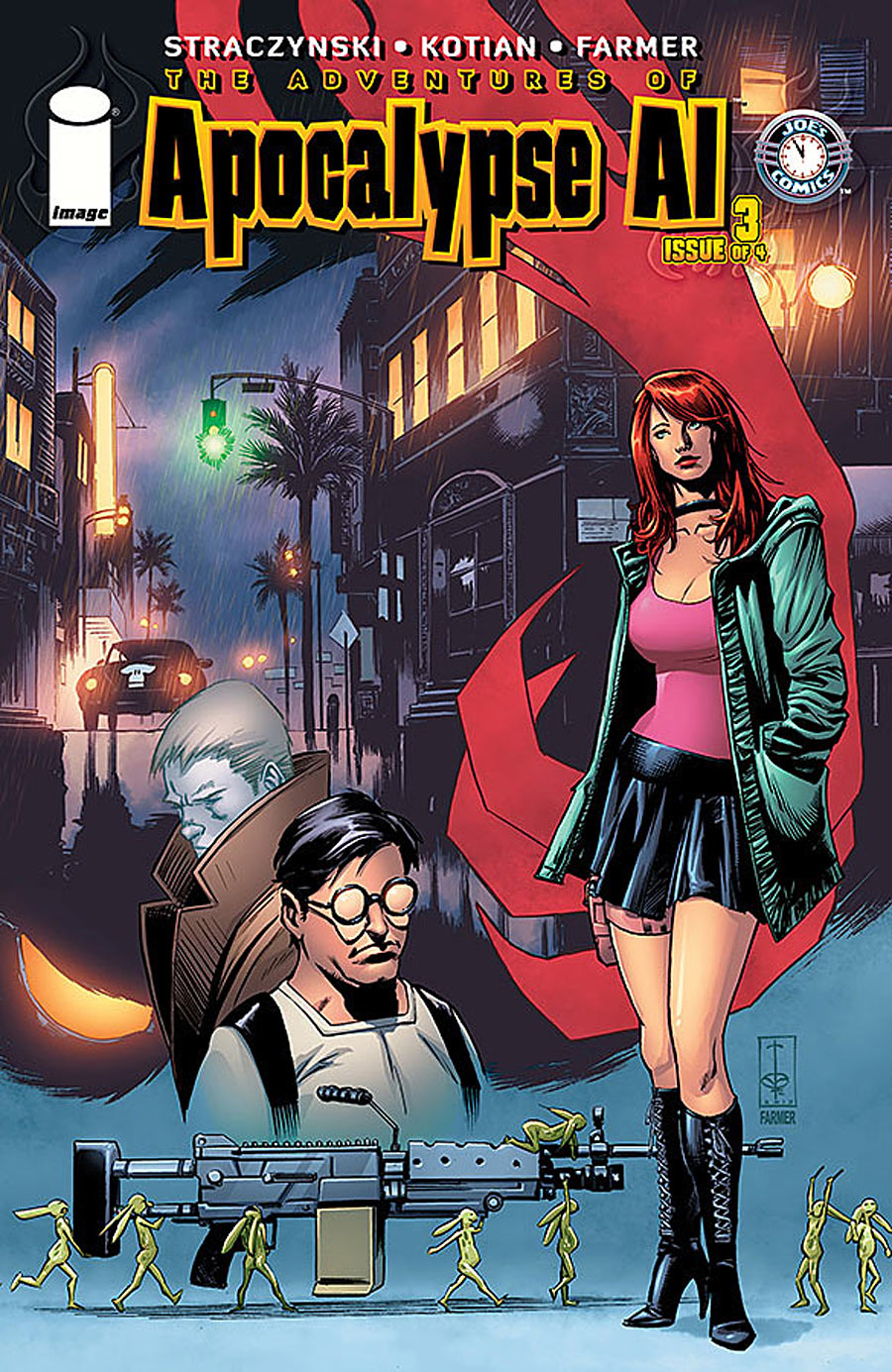 Previews galore! Six-page preview of Apocalypse Al #3!
http://www.comicbookresources.com/?page=preview&id=20986.
#FREEBABYLON5
BABYLON 5 is back on TV and from the comments on the Watch site, people are enjoying the first season all over again. Episodes air daily at 5:00pm. If you are in the UK, dial up Watch (Sky 109/Virgin 124). Don't miss an episode.
Would you believe 118 comments for just the first day of showing the series! I sure hope someone takes notice. Be sure to use the @Watch_channel twitter handle and link to the Watch Facebook page when posting. http://watch.uktv.co.uk/shows.babylon-5.
Be sure to visit the the newFree Babylon 5 website. It is time to gather and support the show we know and love.




Here is a quote from J. Michael Straczynski about emotions.
I had this theory that the more important and intimate the emotion, the fewer words are required to express it.

First it's in dating: "Will you go out with me?" Six words.
"Honey, I care for you." Five words.
"You matter to me." Four words.
"I love you." Three words.
"Marry me." Two words.
But what's left? What's the one most important and intimate word you can ever say to somebody? It's "goodbye."

While Michael O'Hare (Sinclair), Andreas Katsulas (G'Kar), Rick Biggs (Dr. Franklin), Tim Choate (Zathras) and Jeff Conoway (Zach Allen) are no longer with us, we will not forget their wonderful personalities and talent -- as well as their significant contributions to the BABYLON 5 universe. Be sure to visit In Memory Of for more information about memorial efforts.
Until we met again, in a place where no shadows fall.
BABYLON 5 BIRTHDAYS
Theodore Bikel - May 2
Michael O'Hare - May 6-- We miss you old friend
Stephen Furst - May 8
Melissa Gilbert-Boxleitner - May 8
Bruce Boxleitner - May 12
Andreas Katsulas - May 18
Andrea Thompson - May 22
Doug Wise - May 21
Douglas Netter - May 23
Paul Winfield - May 22
Roy Dotrice - May 26
Harlan Ellison - May 27 Have I missed anyone? If you know the birthday of someone connected with Babylon 5, pass the information along. We want to include everyone in our Happy Birthday Wishes.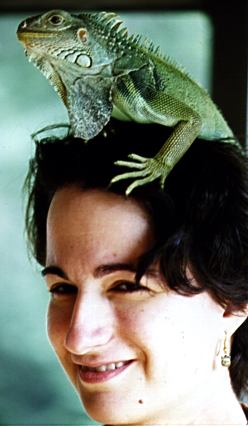 ITEMS OF INTEREST
Jeanne Cavelos, Author/Writer of novels that include Babylon5: Invoking Darkness, Summoning Light, Casting Shadows, and The Shadow Within; will be hosting Odyssey Workshops early in the coming year. Check her website and newsletter for details.
BABYLON 5 MUSIC VIDEOS AND TRIBUTES
John Hudgens has created many Babylon 5 videos, but I believe this is the most moving. It was first shown at the Phoenix Comic Con 20th Anniversary and honors many of the Babylon 5 family who have passed on.

Here is a link to John's Babylon 5 videos:
https://www.youtube.com/user/Babylon5MusicVideos?feature=watch

Richard Biggs memorial: http://www.youtube.com/watch?v=HyD4L8yNtsA

Andreas Katsulas memorial: http://www.youtube.com/watch?v=h2UQ2l9NPIg

- This is the extended version that I did for Andreas' widow ater the original cut was released on the net. It's never been seen online until now.

For those of you who've never seen these, I hope you enjoy them - and for those that have (and emailed me many times over the years about releasing them), I hope they're as good as you remember. Working with Joe on these videos was one of the highlights of my career, and I'll be forever grateful to him for the doors these have opened for me. I'm proud to have them on my resume.

John Hudgens
www.zteamproductions.com
---





ALABAMA PHOENIX FESTIVAL
Dates: May 30 - June 1, 2014
Place: Sheraton Birmingham Hotel, Birmingham, AL
A family-friendly, multi-genre, fan convention featuring celebrity guests, authors, comic book writers and artists, vendors, and much more.
For more information, go to http://www.alabamaphoenixfestival.com/. SPOOKY EMPIRE'S MAY-HEM
Date: MAY 30 - JUNE 1, 2014
Place: Doubletree at Universal Studios
Guests: John Carpenter, Mark Ramones, Nick Castle, Laurie Holden
For more information, go to www.spookyempire.com. PHOENIX COMICON
Dates: June 5-8, 2014
Place: Phoenix Convention Center, Phoenix, AR
Guests: Stan Lee, Nathan Fillion, John Barrowman, Eliza Dushku, John Rhys-Davies, Bruce Campbell and many more
For more information, go to http://phoenixcomicon.com/. PHILADELPHIA COMIC CON
Dates: June 19-22, 2014
Place: Pennsylvania Convention Center, Philadelphia, PA
Guests include: Michael Rooker, David McClintock, James Marsters, Sean Austin, and many others.
Go to Philadelphia for more information.

FLORIDA SUPER CONVENTION
Dates: July 3-6, 2014
Place: Miami Beach Convention Center, Miami Beach, FL
Guests: William Katt, Nichelle Nichols, Peter David
For more information, go to www.floridasupercon.com.

Ultracon of South Florida 2014
Dates: July 19-20, 2014 - Sat. 10am - 10pm; Sun. 10am-7pm
Place: Broward County Convention Center, 1950 Eisenhower Blvd., Ft. Lauderdale, FL 33316
Guests include Mike Rio - Wolverine, Mark Sparacio, Jason Faunt - Power Rangers, Jose Delbo - Comic Book Artist
For more information, go to http://ultraconofsouthflorida.com. COMIC-CON INTERNATIONAL
Dates: July 24-27, 2014 Place: San Diego Convention Center
Guests: J. Michael Straczynski will be there along with a host of other guests
For more information, go to San Diego Comic Con. Star Trek Convention - Creation Entertainment
Dates: July 31 - August 3, 2014
Place: Rio Suites Hotel, Las Vegas, Nevada
Guests: WILLIAM SHATNER, KATE MULGREW, COLM MEANEY, WALTER KOENIG, NICHELLE NICHOLS, "ROM and NOG" as portrayed by Max Grodenchik and Aron Eisenberg, ANTHONY MONTGOMERY, JERRY HARDIN, TIM RUSS and MICHAEL FOREST. 87 plus more guests to come!
For more information, go to http://www.creationent.com/cal/st_lasvegas.html. SHORE-LEAVE
Dates: August 1-3, 2014
Place: Hunt Valley, MD (near Baltimore)
Guests: Richard Dean Anderson, Robert Piccardo and many more.
For more information, go to www.shore-leave.com. SPECIAL ANNOUNCEMENTS!
Wizard World Conventions has a large number of events planned for the year. Be sure to visit the page to see if there is a convention of interest near you.

Creation Entertainment has a large number of conventions planned for the next several months. They include stars from TWILIGHT, SUPERNATURAL, STARGATE, FARSCAPE, XENA, SERENITY, STAR TREK, etc. Check out their calendar to see if one will be in your neighborhood soon. Don't miss their Videos page as well. It is full of some priceless video from a number of conventions.

Be sure to visit the referenced sites to see if there have been changes in dates/guests attending. Visit our Convention Calendar for a full listing of upcoming conventions.
BACK ISSUES OF THE ZOCALO TODAY
The front page of the The Zocalo Today changes daily, so be sure to check the back issues to make sure that you haven't missed anything IMPORTANT! I hope you will become a regular visitor to The Zocalo Today!
---
Take care and I look forward to hearing from you.
Sandra Bruckner (sgbruckner@aol.com)
Editor/Publisher
ISN News: The Zocalo Today
http://www.isnnews.net
Copyright - SBruckner, 1999-2014