[an error occurred while processing this directive]

The Zocalo Today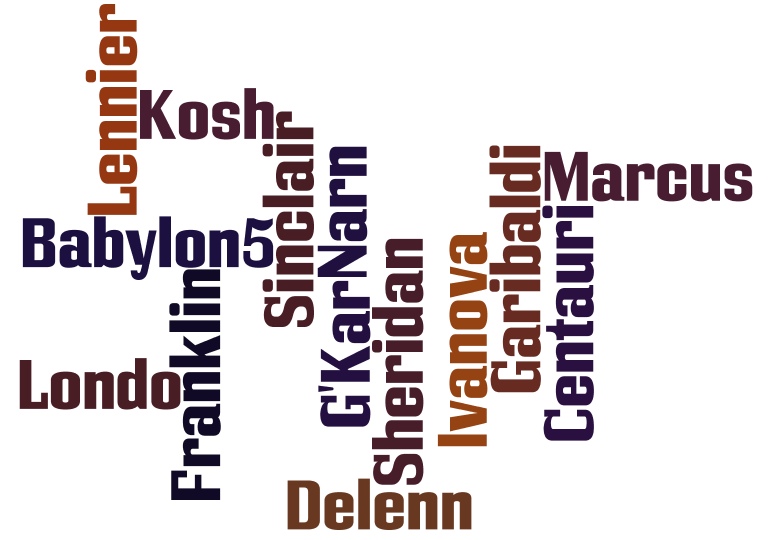 Welcome and thank you for dropping by. Babylon 5 brought many of us together -- and it remains with us, despite the fact that is no longer in production. The good thing is that the internet gives a LOT of ways to stay in touch. Don't be shy. Join in the discussion today or drop by Facebook or Twitter.

If you have questions or items for the news, drop me a line at sgbruckner@aol.com.


LATEST SCIENCE FICTION NEWS: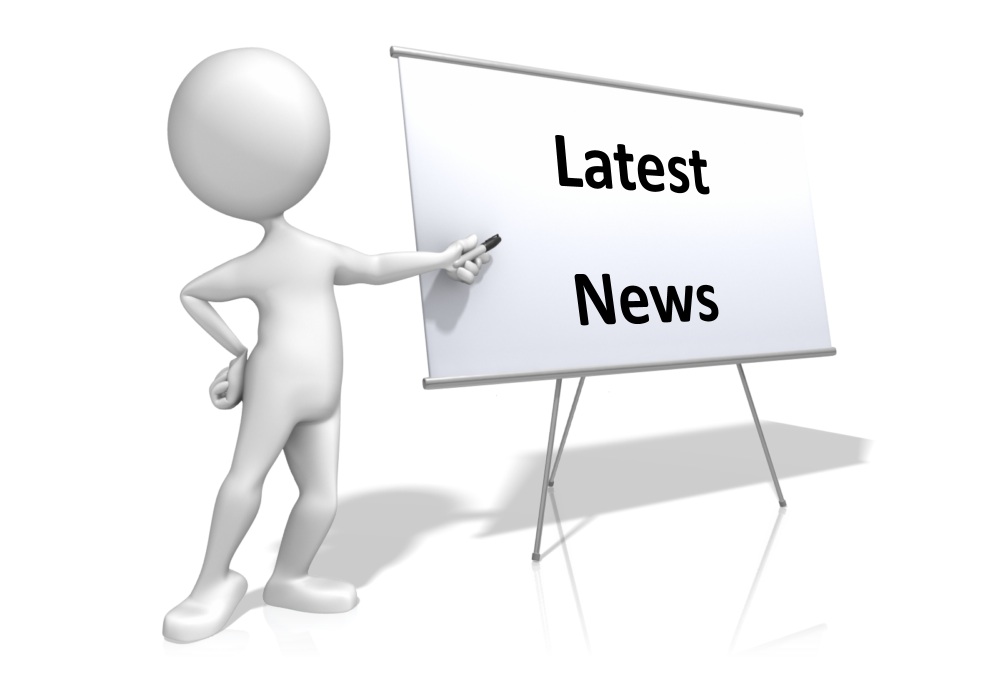 SUNDAY, JUNE 15, 2014

COLLECTION OF RISING STARS COMICS
Collection of JMS' comics in digital format on sale for a limited time (ends 6/16). Go to https://www.comixology.com/J-Michael-Straczynski-Sale/page/2278 for more information.

GUARDIANS OF THE GALAXY
Walt Disney Pictures and Marvel Studios have released this new character spot for James Gunn's Guardians of the Galaxy which features new footage from the August 1 release, starring Chris Pratt, Zoe Saldana, Lee Pace, Djimon Hounsou, Benicio del Toro, John C. Reilly, Glenn Close, Karen Gillan, Gregg Henry, Michael Rooker, Vin Diesel and Bradley Cooper.

An action-packed, epic space adventure, Marvel's Guardians of the Galaxy expands the Marvel Cinematic Universe into the cosmos, where brash adventurer Peter Quill finds himself the object of an unrelenting bounty hunt after stealing a mysterious orb coveted by Ronan, a powerful villain with ambitions that threaten the entire universe. To evade the ever-persistent Ronan, Quill is forced into an uneasy truce with a quartet of disparate misfits—Rocket, a gun-toting raccoon, Groot, a tree-like humanoid, the deadly and enigmatic Gamora and the revenge-driven Drax the Destroyer. But when Quill discovers the true power of the orb and the menace it poses to the cosmos, he must do his best to rally his ragtag rivals for a last, desperate stand—with the galaxy's fate in the balance.
SATURDAY, JUNE 14, 2014
DEFIANCE
We're less than a week away from the premiere of Defiance's second season, and we have a new clip that shows just how much things have changed in everyone's favorite post-apocalyptic town.

The clip hits all the sweet spots we've come to expect from the Syfy series. Weird aliens, action, Grant Bowler's roguish charm and Jaime Murray's freaky weird sexiness? Check, check, check and check.

Though the first season was a bit rocky, it finally hit its stride by the end — and we're intrigued to see how the Earth Republic occupation will play out in the wake of that fairly shocking cliffhanger finale. That's a storyline that could be ripe with intrigue.

The new season premieres June 19 on Syfy/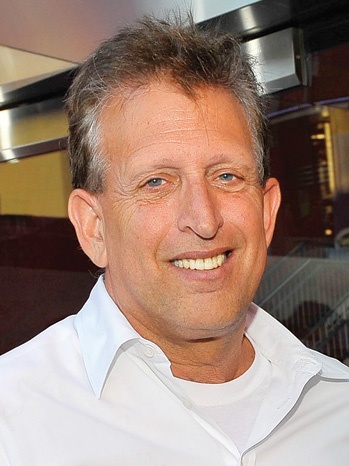 CAPTAIN NEMO
Columbia Pictures has bought Alfred Gough and Miles Millar's script Captain Nemo.
Sources say president of production Michael De Luca made a pre-emptive move for the spec, which offers a new take on the iconic antihero who was first introduced to readers in 1870 in Jules Verne's Twenty Thousand Leagues Under the Sea. Nemo also appeared in the author's The Mysterious Island and Journey Through the Impossible. Nemo is a scientific genius who roams the depths of the sea in his submarine, The Nautilus, which was built on a deserted island.
Sony declined to comment.
Joe Roth and Palak Patel are producing Captain Nemo. The pair have the Angelina Jolie starrer Maleficent in theaters now and are in preproduction on Tim Burton's Alice in Wonderland follow-up, Through the Looking Glass.
Gough and Millar will executive produce Captain Nemo.
Sony isn't the only studio interested in bringing the iconic character to the big screen. Disney has a Twenty Thousand Leagues Under the Sea adaptation in development. David Fincher had been attached to direct, but he exited after he couldn't come to terms with Disney over the film's budget. Still, the Nemo character continues to entice tentpole-minded studios and is fair game for any creator given that the book is in the public domain. Disney already spawned a Twenty Thousand Leagues Under the Sea theme park ride.
Gough and Millar have worked with Sony before, penning a draft of Spider-Man 2. The pair's more recent film credits include I Am Number Four and The Mummy: Tomb of the Dragon Emperor.
THE ZOCALO TODAY
Be sure to check out The Zocalo Today on Facebook as well as at ISN News: The Zocalo Today on Yahoo Groups. Did you miss the news from yesterday -- or earlier in the week. Catch up by going to the June News Archive. I have broken up the huge file into months to make it easier to scan through. It will bring you up to date for all that has been going on in the world of science fiction. Go to:
May News.
April News.
March News.
February News
January News
December News
November News
October News.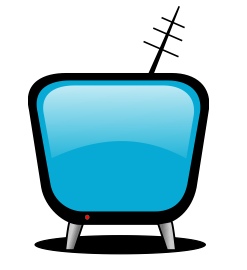 ON THE TUBE TONIGHT 7:00pm on AMC
Shutter Island
The implausible escape of a brilliant murderess brings U.S. Marshal Teddy Daniels (Leonardo DiCaprio) and his new partner (Mark Ruffalo) to Ashecliffe Hospital, a fortress-like insane asylum located on a remote, windswept island. The woman appears to have vanished from a locked room, and there are hints of terrible deeds committed within the hospital walls. As the investigation deepens, Teddy realizes he will have to confront his own dark fears if he hopes to make it off the island alive.

7:00pm on BBC America
Battlestar Galactica
With little defense against the Cylons, humanity's last survivors flee in search of a new home.

8:00pm on TNT
Sherlock Holmes: A Game of Shadows
When Austria's crown prince is found dead, evidence seems to point to suicide. However, detective Sherlock Holmes (Robert Downey Jr.) deduces that the prince was murdered and that the crime is but a piece of a puzzle designed by an evil genius named Moriarty (Jared Harris). Holmes and his friend Dr. Watson (Jude Law), who are accompanied by a Gypsy (Noomi Rapace) whose life Holmes saved, chase Moriarty across Europe in the hope that they can thwart his plot before it can come to fruition.

9:00pm on NBC
Believe
Season 1, Episode 12: Second Chance
When Dani turns her powers to the destruction of Orchestra and Bo.

9:00pm on BBC America
Apocalypto
The Mayan kingdom is at the height of its opulence and power but the foundations of the empire are beginning to crumble. The leaders believe they must build more temples and sacrifice more people or their crops and citizens will die. Jaguar Paw (Rudy Youngblood), a peaceful hunter in a remote tribe, is captured along with his entire village in a raid. He is scheduled for a ritual sacrifice until he makes a daring escape and tries to make it back to his pregnant wife and son.

9:00pm on Syfy
Van Helsing
Famed monster slayer Gabriel Van Helsing (Hugh Jackman) is dispatched to Transylvania to assist the last of the Valerious bloodline in defeating Count Dracula (Richard Roxburgh). Anna Valerious (Kate Beckinsale) reveals that Dracula has formed an unholy alliance with Dr. Frankenstein's monster (Shuler Hensley) and is hell-bent on exacting a centuries-old curse on her family. Together Anna and Van Helsing set out to destroy their common enemy, but uncover some unsettling secrets along the way.

10:00pm on CBS
The Mentalist
Season 6, Episode 15: White as the Driven Snow
The killer who has been targeting former CBI members kidnaps Grace.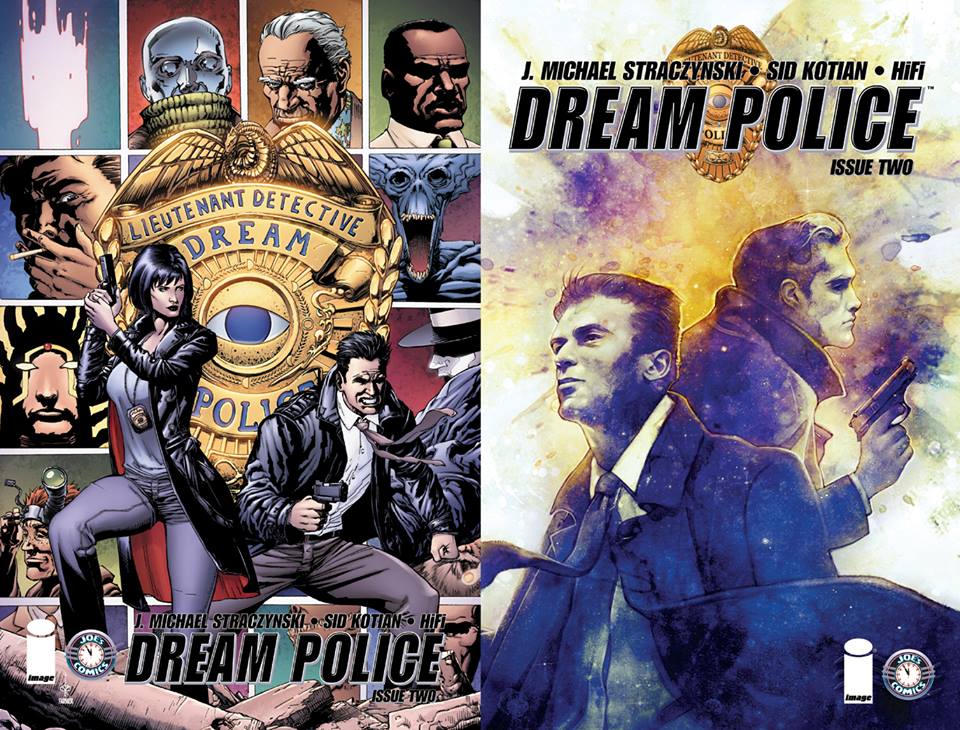 J. MICHAEL STRACZYNSKI - DREAM POLICE #2
For a preview of Dream Police #2, go to http://www.ign.com/articles/2014/05/27/exclusive-dream-police-2-preview.
Alternate covers for Dream Police Issue #2. Approved at the printer DREAM POLICE #2 by Fans of J. Michael Straczynski line art Sid Kotian, colors Hi-Fi, letters by Troy Peteri. Cover A by Sid Kotian and Bill Farmer MAR14 0568 Cover B by Anna Dittman MAR14 0569 In stores 6/4 Enjoy!

BABYLON 5 BOOKS: ENCOUNTERS WITH J. MICHAEL STRACZYNSKI ARCHIVED BY THE GREAT MACHINE QUICK GLANCE AT WHAT'S INCLUDED
400+page two-sided softcover book
- Side 1: ENCOUNTERS WITH J. MICHAEL STRACZYNSKI: Landmark interviews with JMS plus B5 analysis written by JMS
- Side 2: Babylon 5 Index covering all 20 B5 Script Books and ARTIFACTS FROM BEYOND THE RIM
- Tête-bêche style binding - Get Two Books in One
- Courtesy Data Reference Disc (First 7 days only)
- Choice of Centauri Purple or Station Blue (7 days only) For more information about what this volume contains, go to http://www.cafepress.com/b5books.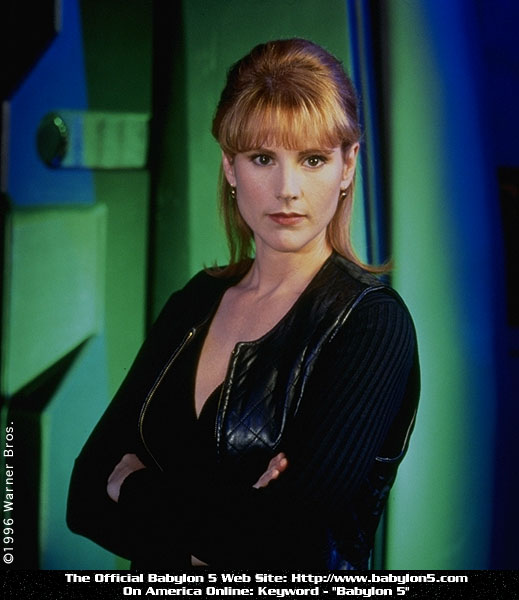 PAT TALLMAN UPDATE
Pat is talking to you straight! Facebook has made it harder than ever for you to see the posts from your favorite Pages. If you follow Pat on FB, you know her brand of snarky sexy humor. Well now it's no holds barred! Sign up for Pat's newsletter on her site PatriciaTallman.com and get it unsensored.The newsletter has content that will not be on the Facebook page or the site.
In this first issue, there is a special offer only available to those on the newsletter. Sign up by March 31st and be in the know.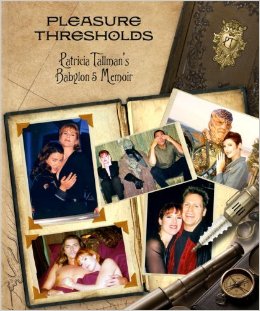 PLEASURE THRESHOLDS
"We are thrilled to announce Pat Tallman's book Pleasure Thresholds is finally available on Amazon! Amazon link.

The Ultimate Insider's Experience of Babylon 5: A behind-the-scenes peek into Patricia Tallman's life during her "B5 Years." A candid (and occasionally spicy) memoir told through print, video and audio. Pleasure Thresholds is a behind the scenes look at Patricia Tallman's life during the 5 years she spent shooting the hit science fiction series Babylon 5. An actress and stunt woman, Tallman recounts the deeply personal details of her life working on Babylon5, Star Trek:TNG, Deep Space Nine and films such as Jurassic Park ( as Laura Dern's stunt double). Autographed by Pat Tallman and J. Michael Straczynski . Can be personalized! Also available for overseas sales. Message us here: Pattallmannewsletter@gmail.com for shipping rates for non USA purchase. Thank you!"
KEEPING UP WITH CAST AND CREW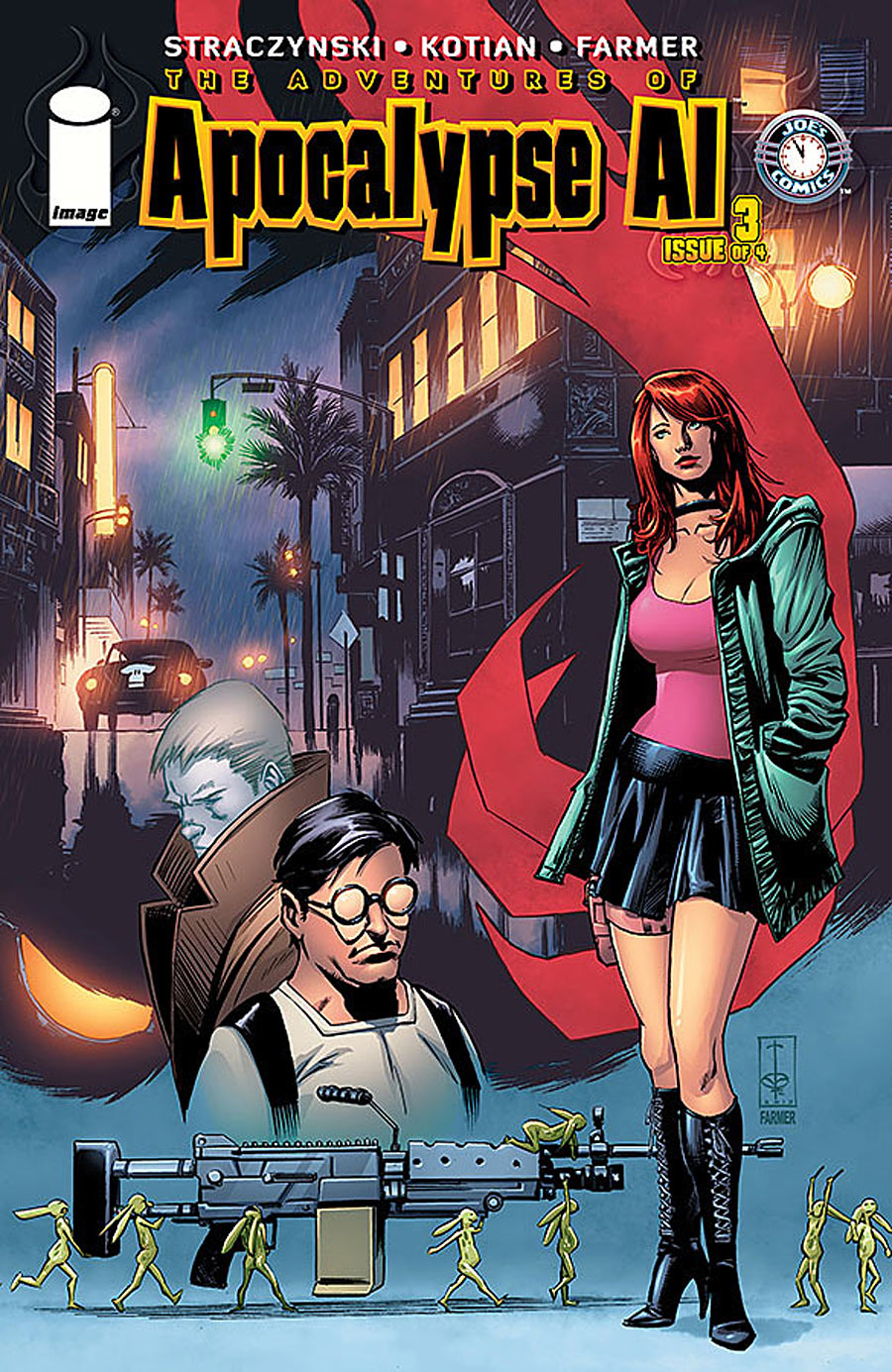 Previews galore! Six-page preview of Apocalypse Al #3!
http://www.comicbookresources.com/?page=preview&id=20986.
#FREEBABYLON5
BABYLON 5 is back on TV and from the comments on the Watch site, people are enjoying the first season all over again. Episodes air daily at 5:00pm. If you are in the UK, dial up Watch (Sky 109/Virgin 124). Don't miss an episode.
Would you believe 118 comments for just the first day of showing the series! I sure hope someone takes notice. Be sure to use the @Watch_channel twitter handle and link to the Watch Facebook page when posting. http://watch.uktv.co.uk/shows.babylon-5.
Be sure to visit the the newFree Babylon 5 website. It is time to gather and support the show we know and love.




Here is a quote from J. Michael Straczynski about emotions.
I had this theory that the more important and intimate the emotion, the fewer words are required to express it.

First it's in dating: "Will you go out with me?" Six words.
"Honey, I care for you." Five words.
"You matter to me." Four words.
"I love you." Three words.
"Marry me." Two words.
But what's left? What's the one most important and intimate word you can ever say to somebody? It's "goodbye."

While Michael O'Hare (Sinclair), Andreas Katsulas (G'Kar), Rick Biggs (Dr. Franklin), Tim Choate (Zathras) and Jeff Conoway (Zach Allen) are no longer with us, we will not forget their wonderful personalities and talent -- as well as their significant contributions to the BABYLON 5 universe. Be sure to visit In Memory Of for more information about memorial efforts.
Until we met again, in a place where no shadows fall.
BABYLON 5 BIRTHDAYS
Tristan Rogers, June 3 in Melbourne AUS (Home Guard leader Malcolm Biggs)
Jeffrey Willerth - June 5
Nancy Stafford - June 5 in Wilton Mannors, FL (IPX - Dr. Mary Kirkish)
Donovan Brown (Optic Nerve) - June 6
Alan Scarfe, June 6 (Father Cassidy in "Lost Tales")
Ann Bruice Aling - June 8
Mark Walters (Art Dept.) - June 10
Susan Norkin (Post) - June 10
Adrienne Barbeau (Amanda Carter) - June 11
Mike Vejar - June 25 Have I missed anyone? If you know the birthday of someone connected with Babylon 5, pass the information along. We want to include everyone in our Happy Birthday Wishes.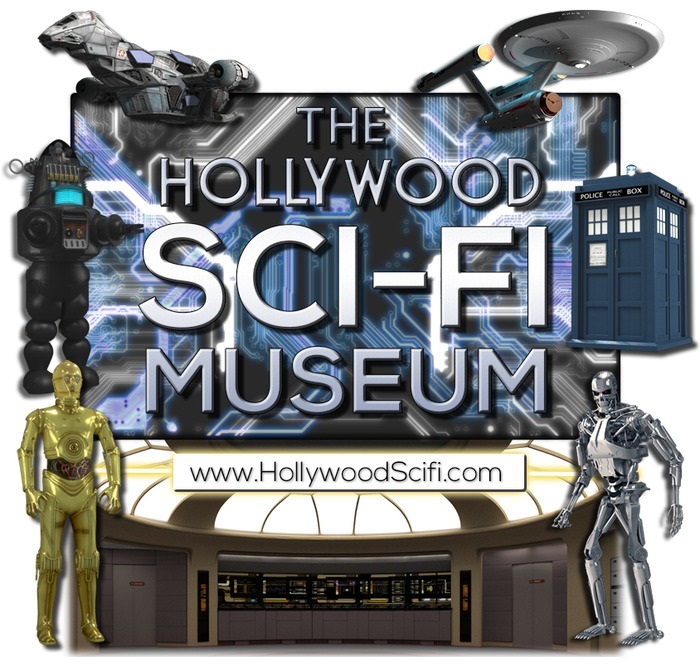 THE HOLLYWOOD SCI-FI MUSEUM
Here's a project you may want to get involved with!
About the Project:
New Starship Foundation, the nonprofit behind the Enterprise-D Bridge Restoration, with board members including the greatest talents in science fiction, presents THE HOLLYWOOD SCIENCE FICTION MUSEUM. This will be the first museum in the world to exclusively show the history of sci-fi films, TV, art and literature through props, sets and costumes, as well as show advancements in space travel and teach Real Science through Science Fiction. It will be an interactive museum with fully immersive environments and touch screens that will incorporate old and new footage from actors, filmmakers and NASA astronauts and scientists, and will present both the fact and fiction of sci-fi. This will eventually teach Science, Technology, Engineering and Math (STEM) based education in a fun new way to all ages. The museum will include exhibits from: Star Trek, Star Wars, Doctor Who, 2001, Alien, Metropolis, Thunderbirds, Firefly, Babylon 5, Battlestar Galactica, Stargate, Blake's 7, Ghostbusters, Farscape, The Time Machine, Godzilla, X-Men, Avengers, Superman, Planet of the Apes, Back to the Future, Day the Earth Stood Still, V, Batman, Six Million Dollar Man, Bionic Woman, Flash Gordon, Buck Rogers, as well as Fantasy like Lord of the Rings, Labyrinth, Legend, Munsters, Herbie the Love Bug, Chitty Chitty Bang Bang, Dark Crystal, Game of Thrones, Anime like Akira and Speed Racer, and anything else we can fit within our walls. This Kickstarter is to acquire the funds to develop our 2015 Hollywood Sci Fi Museum, which will be smaller than the future museum, but still significant and unique. This "concept art" of the giant Millennium Falcon and Enterprise-D is for our 2018 Hollywood Sci Fi Museum. Go to http://www.hollywoodscifi.org/ for more information.
BABYLON 5 MUSIC VIDEOS AND TRIBUTES
John Hudgens has created many Babylon 5 videos, but I believe this is the most moving. It was first shown at the Phoenix Comic Con 20th Anniversary and honors many of the Babylon 5 family who have passed on.

Here is a link to John's Babylon 5 videos:
https://www.youtube.com/user/Babylon5MusicVideos?feature=watch

Richard Biggs memorial: http://www.youtube.com/watch?v=HyD4L8yNtsA

Andreas Katsulas memorial: http://www.youtube.com/watch?v=h2UQ2l9NPIg

- This is the extended version that I did for Andreas' widow ater the original cut was released on the net. It's never been seen online until now.

For those of you who've never seen these, I hope you enjoy them - and for those that have (and emailed me many times over the years about releasing them), I hope they're as good as you remember. Working with Joe on these videos was one of the highlights of my career, and I'll be forever grateful to him for the doors these have opened for me. I'm proud to have them on my resume.

John Hudgens
www.zteamproductions.com
---





PHILADELPHIA COMIC CON
Dates: June 19-22, 2014
Place: Pennsylvania Convention Center, Philadelphia, PA
Guests include: Michael Rooker, David McClintock, James Marsters, Sean Austin, and many others.
Go to Philadelphia for more information.

CREATION ENTERTAINMENT - BOSTON - #TREKBOS
Dates: June 21-22, 2014
Place: Hynes Center, Boston, MA
Guests: Karl Urban, Bruce Greenwood, Avery Brooks, Walter Koenig, Terry Farrell, Robert Beltran, and many more.
For more information, go to http://www.creationent.com/cal/stma.htm#guests.

FLORIDA SUPER CONVENTION
Dates: July 3-6, 2014
Place: Miami Beach Convention Center, Miami Beach, FL
Guests: William Katt, Nichelle Nichols, Peter David
For more information, go to www.floridasupercon.com. DETCON 1 (NASFic 2014)
Dates: July 17-20, 2014
Place: Detroit, Michigan
Guests: Steven Barnes (Author), John Picacio (Artist), and many more
For more information, go to http://detcon1.org/. Ultracon of South Florida 2014
Dates: July 19-20, 2014 - Sat. 10am - 10pm; Sun. 10am-7pm
Place: Broward County Convention Center, 1950 Eisenhower Blvd., Ft. Lauderdale, FL 33316
Guests include Mike Rio - Wolverine, Mark Sparacio, Jason Faunt - Power Rangers, Jose Delbo - Comic Book Artist
For more information, go to http://ultraconofsouthflorida.com. COMIC-CON INTERNATIONAL
Dates: July 24-27, 2014 Place: San Diego Convention Center
Guests: J. Michael Straczynski will be there along with a host of other guests
For more information, go to San Diego Comic Con. Star Trek Convention - Creation Entertainment
Dates: July 31 - August 3, 2014
Place: Rio Suites Hotel, Las Vegas, Nevada
Guests: WILLIAM SHATNER, KATE MULGREW, COLM MEANEY, WALTER KOENIG, NICHELLE NICHOLS, "ROM and NOG" as portrayed by Max Grodenchik and Aron Eisenberg, ANTHONY MONTGOMERY, JERRY HARDIN, TIM RUSS and MICHAEL FOREST. 87 plus more guests to come!
For more information, go to http://www.creationent.com/cal/st_lasvegas.html. SHORE-LEAVE
Dates: August 1-3, 2014
Place: Hunt Valley, MD (near Baltimore)
Guests: Richard Dean Anderson, Robert Piccardo and many more.
For more information, go to www.shore-leave.com. Worldcon, LONCON3
Dates: August 17-20, 2014
Place: London, England
For more information, go to http://www.loncon3.org/index.php. DRAGONCON 2014
Dates: August 29-September 1, 2014
Place: Atlanta, GA
Guests: Patrick Stewart, Peter Weller, Peter Williams, Richard Hatch, Wesley Eure - and many more
For more information, go to www.dragoncon.org. HAWAII CON
Dates: September 12-14, 2014
Place: Hapuna Beach Prince Hotel, Hawaii
Babylon 5 Guests: Pat Tallman, Claudia Christian, Walter Koenig
Other Guests from Stargate Atlantis, Battlestar Galactica, Games of Thrones and more
For more information, go to www.hawaiicon.com. SPECIAL ANNOUNCEMENTS!
Wizard World Conventions has a large number of events planned for the year. Be sure to visit the page to see if there is a convention of interest near you.

Creation Entertainment has a large number of conventions planned for the next several months. They include stars from TWILIGHT, SUPERNATURAL, STARGATE, FARSCAPE, XENA, SERENITY, STAR TREK, etc. Check out their calendar to see if one will be in your neighborhood soon. Don't miss their Videos page as well. It is full of some priceless video from a number of conventions.

Be sure to visit the referenced sites to see if there have been changes in dates/guests attending. Visit our Convention Calendar for a full listing of upcoming conventions.
BACK ISSUES OF THE ZOCALO TODAY
The front page of the The Zocalo Today changes daily, so be sure to check the back issues to make sure that you haven't missed anything IMPORTANT! I hope you will become a regular visitor to The Zocalo Today!
---
Take care and I look forward to hearing from you.
Sandra Bruckner (sgbruckner@aol.com)
Editor/Publisher
ISN News: The Zocalo Today
http://www.isnnews.net
Copyright - SBruckner, 1999-2014