[an error occurred while processing this directive]

The Zocalo Today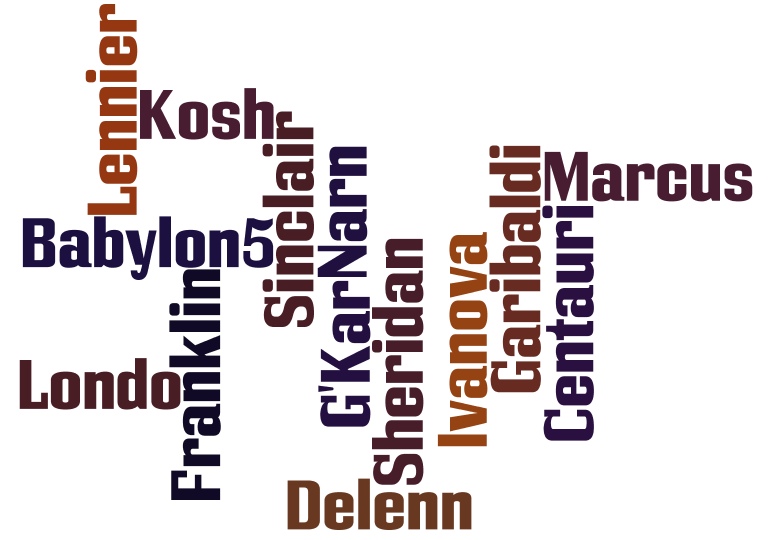 Welcome and thank you for dropping by. Babylon 5 brought many of us together -- and it remains with us, despite the fact that is no longer in production. The good thing is that the internet gives a LOT of ways to stay in touch. Don't be shy. Join in the discussion today or drop by Facebook or Twitter.

If you have questions or items for the news, drop me a line at sgbruckner@aol.com.


LATEST SCIENCE FICTION NEWS: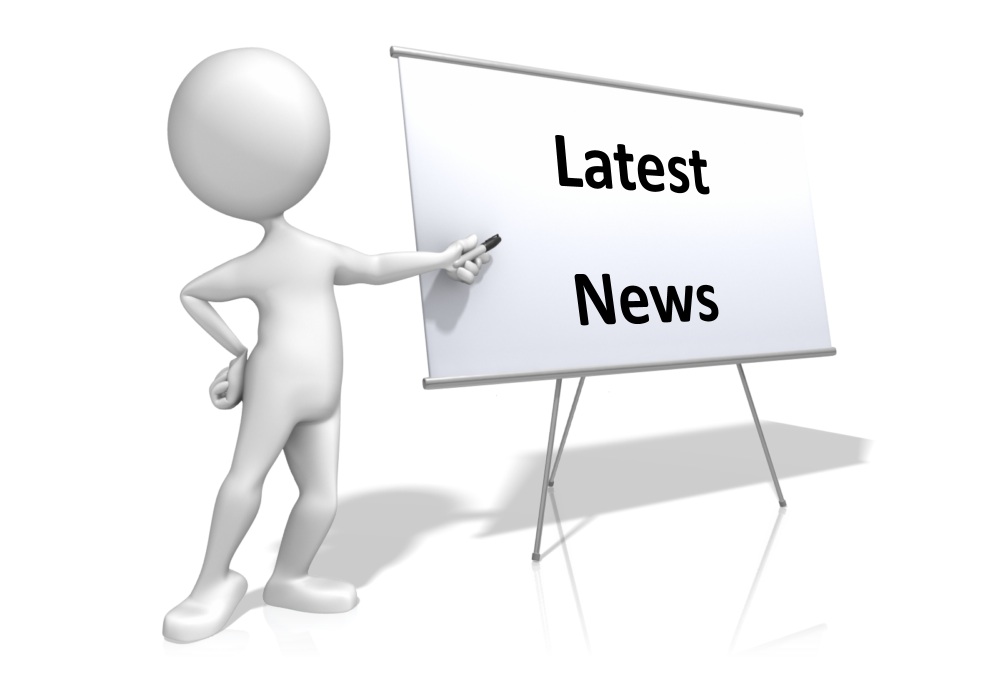 SUNDAY, JUNE 22, 2014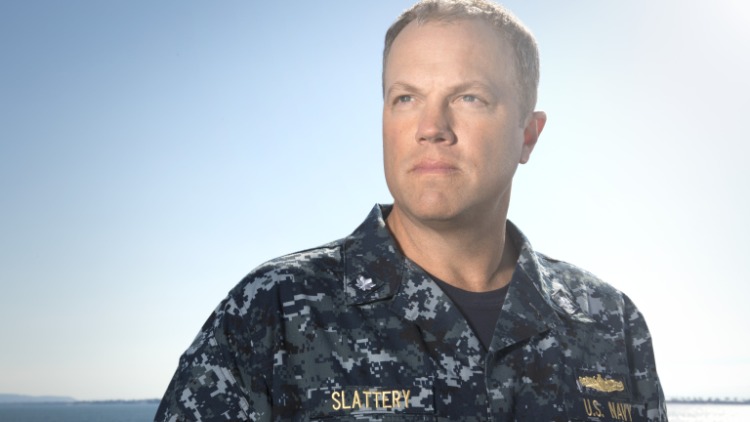 THE LAST SHIP
There's a lot of death coming in "The Last Ship." A huge percentage of the Earth's population has been infected by a killer virus, and only one U.S. Navy ship has the key to a vaccine that could save the world. Adam Baldwin ("Chuck," "Firefly") plays the executive officer of that ship, Mike Slattery.

How can one ship save the world? Why is something like this so very engrossing? What is Baldwin's take on a possible catastrophe like this?

With the stakes so high -- literally the fate of the human race -- how are a bunch of normal military sailors supposed to cope? Baldwin attributes their success to training and the structure of the Navy.

"The cool thing is that the structure within the Navy is such that there are rules and protocols in place that you have civil order maintained just by training," Baldwin says. "So how do you not let that break down with the crew onboard the ship, wanting to get back home, wanting to save their families, but also realizing that there is a higher purpose. Which is saving the world."

As the executive officer, Slattery is the near-equal of Captain Tom Chandler (Eric Dane) and is in-charge of much on the ship. But that doesn't mean he trusts everyone onboard. A big exception is Dr. Rachel Scott (Rhona Mitra), a scientist working to create the much-needed vaccine.

"Can Slattery trust her? And how do we go about that? How does that relationship develop? That's a very interesting relationship too, how that goes forward," Baldwin explains.

Baldwin and the other actors didn't just use their imaginations in creating their Navy characters -- the pilot episode was actually filmed on an active Navy vessel. In describing that experience, Baldwin is almost overwhelmed at how impressive it was. "Those ships are -- let me just say, I'm glad they're on our side," he concludes.

While giving credit to the military characters of "The Last Ship," Baldwin thinks he might try to emulate them if this science-fiction were to become fact. "I guess I'm bit of a fatalist. I have faith in God, so I think that it's in his hands. But I would maintain the charge and the mission of the people that were directly under me at that time," the actor says. "So I would stay aboard to save the world. That's what I would do. Sorry honey! Sorry kids! That's my call. Don't tell my wife ..."

Hopefully she is OK with saving the world. Either way, world-saving is what happens when "The Last Ship" premieres Sunday, June 22 at 9 p.m. ET/PT on TNT.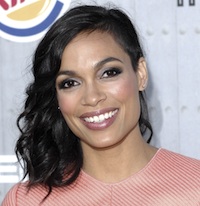 DAREDEVIL NEWS
Marvel's first Netflix series just keeps looking better.
For a while, we were excited just to be getting a new version of the Man Without Fear at all. Then things got more interesting when Charlie Cox was cast in the title role. Earlier this month, the developing series got another dose of awesome when Vincent D'Onofrio was cast as the Kingpin, and now another badass star has been added to the cast as a "key guest-star."
Marvel announced today that Sin City and Death Proof star Rosario Dawson will join the 13-episode series, which will premiere next year as the first of several Netflix series based on Marvel superheroes.
"Rosario Dawson is one the most charismatic, talented and powerful actresses in Hollywood, so she was always at the top of our list for 'Marvel's Daredevil,'" said Jeph Loeb, Marvel's Head of Television. "Her role in the series is absolutely critical to Matt Murdock's journey to become the hero we know as Daredevil."
Dawson joining the cast at all is enough to get us excited, but her casting is made more intriguing by the fact that Marvel has not specified what role she's playing, making her the first major star added to the show who hasn't been given a character reveal yet. Her character does get a somewhat vague description, though:
"Rosario Dawson will play a dedicated young woman whose quest to heal the wounds of Hell's Kitchen brings Matt Murdock unexpectedly crashing into her life, while her own journey forever alters the course of his battle against the injustices of this broken city."
So, a character who already has an association with Hell's Kitchen, seems committed to helping the community and unexpectedly becomes intertwined with Matt Murdock. That could be a lot of people, including an original character created specifically for the show. Initial character descriptions can be deceiving, though, so Dawson's character could end up being someone much more complex. It might be too early to wonder if she'll be some version of Elektra, but you never know. She could also perhaps be a character like Misty Knight, who has a long association with Hell's Kitchen and could appear here as a setup for future appearance in the Luke Cage and Iron Fist series. She could be Echo, she could be Murdock's love interest Karen Page, she could be his more recent love interest Kirsten McDuffie. She could even be a gender-swapped version of Murdock's long-suffering partner Foggy Nelson. She could even be a villain. Then again, she could be none of those people.
Whoever she is, Dawson definitely adds more potential greatness to this much-anticipated series.
SATURDAY, JUNE 21, 2014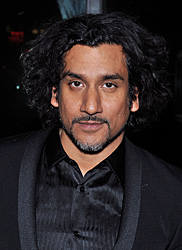 SENSE8
Netflix has announced the cast for "Sense8," a gripping global tale of minds linked and souls hunted. The 10-episode season one of "Sense8" marks the first foray into television by the Wachowskis, the filmmakers behind "The Matrix" trilogy and the upcoming Jupiter Ascending, and is the latest project from veteran show runner J. Michael Straczynski ("Babylon 5").

The cast will include Naveen Andrews ("LOST"), Daryl Hannah, Brian J. Smith ("Stargate Universe"), Tuppence Middleton (Jupiter Ascending), Aml Ameen, Freema Agyeman, Tena Desae, Doona Bae, Max Riemelt, Alfonso Herrera, Erendira Ibarra, Jamie Clayton, Miguel Silvestri and Terrence Mann.

"The series follows eight characters around the world who, in the aftermath of a tragic death, find themselves linked to each other mentally and emotionally," said Straczynski. "They can not only see and talk to each other as though they were in the same place, they have access to each other's deepest secrets. Not only must they figure out what happened and why and what it means for the future of humanity, they must do so while being hunted by an organization out to capture, kill or vivisect them."

"Sense8" is being produced by Georgeville Television, in association with Studio JMS.

DEFIANCE/DOMINION
Syfy announced today that the premieres of their new supernatural drama series "Dominion" and the second season return of the popular "Defiance" each delivered two million total viewers during their June 19 premieres.
In its 9-10:24PM (ET/PT) time period, "Dominion" averaged 805K Adults 18-49 and 935K Adults 25-54. Compared to all ad supported cable scripted drama series premieres year to date, "Dominion" ranks #4 in L+SD rating among both Adults 18-49 and Adults 25-54, and #2 among Men 18-49 and Men 25-54.
Kicking off the night at 8PM (ET/PT) with its Season 2 premiere, "Defiance" delivered 776K Adults 18-49 and 948K Adults 25-54.
Season two of "Defiance" stars Grant Bowler stars as Nolan, along with Julie Benz as Amanda Rosewater, Stephanie Leonidas as Irisa, Tony Curran as Datak Tarr, Jaime Murray as Stahma Tarr, Graham Greene as Rafe McCawley and Jesse Rath as Alak Tarr. The cast also features Dewshane Williams as Tommy, Trenna Keating as Doc Yewll, Justin Rain as Quentin McCawley and Nicole Munoz as Christie McCawley. New this season are James Murray as Mayor Pottinger, William Atherton as high-ranking Earth Republic official Viceroy Mercado and Anna Hopkins as Earth Republic soldier and documentarian Jessica "Berlin" Rainier. Linda Hamilton will play the key recurring role of Pilar McCawley, the wife of Rafe McCawley (Greene) and mother to their three children.
Kevin Murphy ("Desperate Housewives," "Caprica") resumes his role as executive producer and showrunner. Darren Swimmer ("Smallville") and Todd Slavkin return as executive producers for Season two and Michael Taylor serves as consulting producer. Michael Nankin (co-executive producer) directed the Season 2 opener.
"Dominion," meanwhile, is based on based on characters from the theatrical film Legion (2010) and is set in the year 25 A.E. In this transformed post-apocalyptic future, an army of lower angels, assembled by the archangel Gabriel, has waged a war of possession against mankind. The archangel Michael, turning against his own kind, has chosen to side with humanity against Gabriel. Rising out of the ashes of the 25 year-long battle are newly fortified cities which protect the human survivors.
"Dominion" stars Christopher Egan ("Kings"), Tom Wisdom (300), Roxanne McKee ("Game of Thrones"), Alan Dale ("Lost"), Anthony Stewart Head ("Buffy the Vampire Slayer") and Luke Allen-Gale ("The Borgias").
"Dominion" is produced by Universal Cable Productions and Bold Films. The series is executive produced by Vaun Wilmott, Todd Slavkin & Darren Swimmer, along with executive producers Scott Stewart, who co-wrote and directed Legion, Michael Litvak and David Lancaster of Bold Films who produced the original film. Film Afrika serves as the local production entity in South Africa.
THE ZOCALO TODAY
Be sure to check out The Zocalo Today on Facebook as well as at ISN News: The Zocalo Today on Yahoo Groups. Did you miss the news from yesterday -- or earlier in the week. Catch up by going to the June News Archive. I have broken up the huge file into months to make it easier to scan through. It will bring you up to date for all that has been going on in the world of science fiction. Go to:
May News.
April News.
March News.
February News
January News
December News
November News
October News.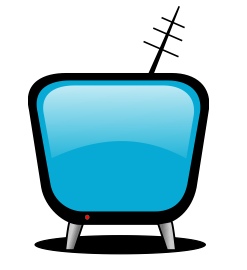 ON THE TUBE TONIGHT 8:00pm on CBS
Elementary
Season 2, Episode 16: The One Percent Solution
Holmes and Watson team up with Sherlock's former Scotland Yard colleague, Gareth Lestrade.

8:30pm on ABC Family
Finding Nemo
Marlin (Albert Brooks), a clown fish, is overly cautious with his son, Nemo (Alexander Gould), who has a foreshortened fin. When Nemo swims too close to the surface to prove himself, he is caught by a diver, and horrified Marlin must set out to find him. A blue reef fish named Dory (Ellen DeGeneres) -- who has a really short memory -- joins Marlin and complicates the encounters with sharks, jellyfish, and a host of ocean dangers. Meanwhile, Nemo plots his escape from a dentist's fish tank.

9:00pm on BBC America
The Musketeers
Season 1, Episode 1: Friends and Enemies
The best members of the King's Regiment are sent to find a musketeer who went missing. [CC] [New] [Series Premiere]

9:00pm on Syfy
Invasion
Washington, D.C. psychologist Carol Bennell (Nicole Kidman) and her colleague Dr. Ben Driscoll (Daniel Craig) are the only two people on Earth who are aware of an epidemic running rampant through the city. They discover an alien virus aboard a crashed space shuttle that transforms anyone who comes into contact with it into unfeeling drones while they sleep. Carol realizes her son holds the key to stopping the spread of the plague and she races to find him before it is too late.

9:00pm on TNT
The Last Ship
Capt. Tom Chandler and his crew set out for the Arctic with two virologists.

10:00pm on CBS
The Mentalist
Season 6, Episode 16: Violets
Jane and his colleagues embark on a dangerous sting operation in hope of catching art thieves.

10:00pm on TNT
Falling Skies
Falling Skies Season 4, Episode 1: Ghost in the Machine
The Mason clan and the remaining 2nd Mass are attacked by a new Espheni war machine.
KEEPING UP WITH CAST AND CREW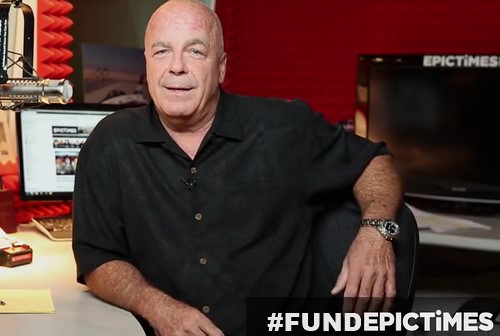 JERRY DOYLE KICKSTARTER PROJECT
Jerry Doyle, who was Mr. Garibaldi on Babylon 5, is now host of the fifth largest syndicated talk show in America, "The Jerry Doyle Show." He has announced a Kickstarter campaign to raise funds for the relaunch and expansion of his flagship website, Epictimes.com. According to the news release,
Money raised through this campaign will support the growth of EpicTimes.com, which is currently a news curation and aggregation site. The updated EpicTimes.com will be a one-stop shop for news-related audio and video content for the politically Independent "middle majority" that is currently underserved by the left- and right-leaning news media. The site will also feature podcasts of "The Jerry Doyle Show" as well as other well-known contributors . With the support of contributions from this Kickstarter campaign, the new EpicTimes.com is scheduled to relaunch in September 2014. Go to https://www.kickstarter.com/projects/1522642535/epictimes-digital-radio-and-video-news-network for more information.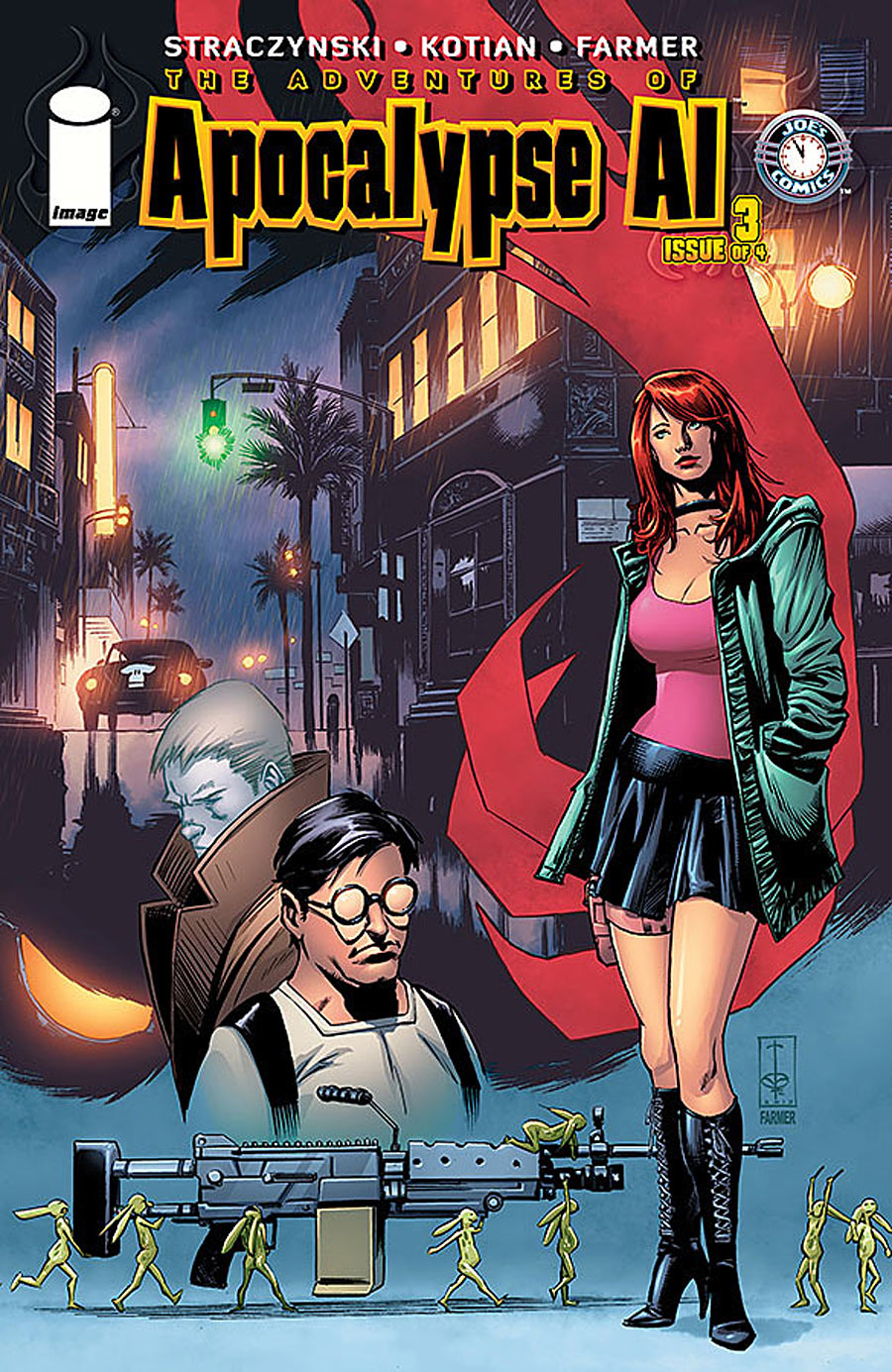 Previews galore! Six-page preview of Apocalypse Al #3!
http://www.comicbookresources.com/?page=preview&id=20986.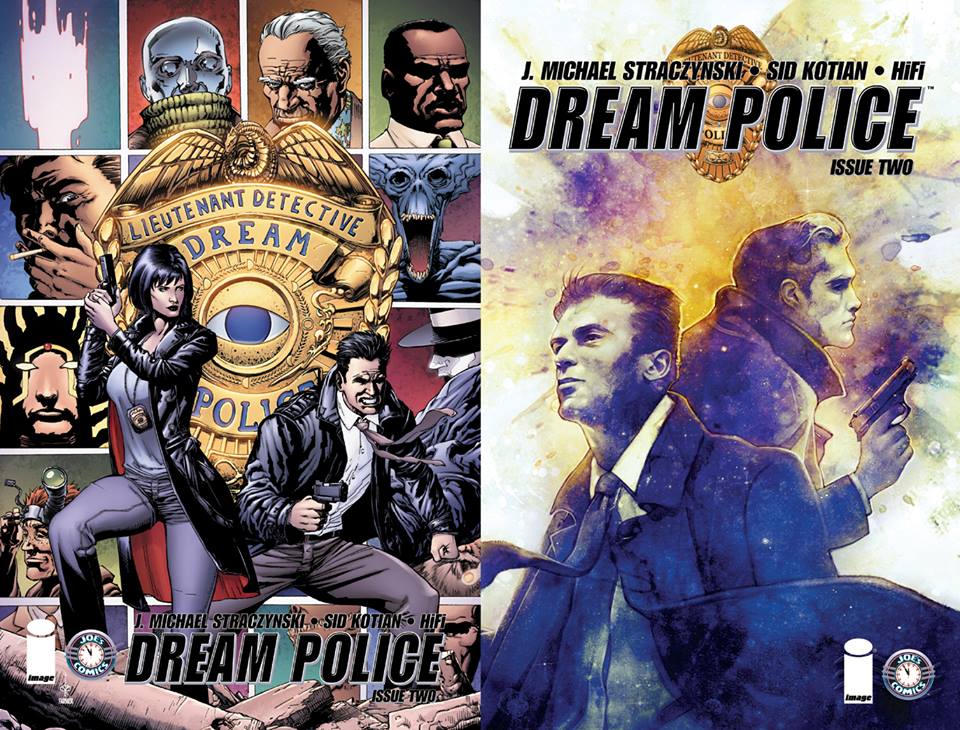 J. MICHAEL STRACZYNSKI - DREAM POLICE #2
For a preview of Dream Police #2, go to http://www.ign.com/articles/2014/05/27/exclusive-dream-police-2-preview.
Alternate covers for Dream Police Issue #2. Approved at the printer DREAM POLICE #2 by Fans of J. Michael Straczynski line art Sid Kotian, colors Hi-Fi, letters by Troy Peteri. Cover A by Sid Kotian and Bill Farmer MAR14 0568 Cover B by Anna Dittman MAR14 0569 In stores 6/4 Enjoy!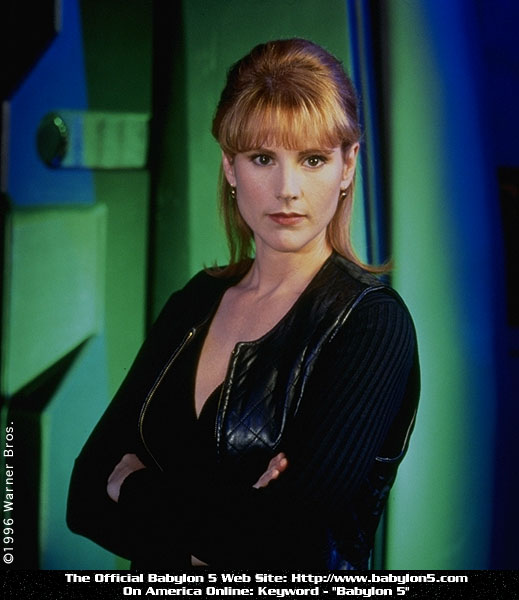 PAT TALLMAN UPDATE
Pat is talking to you straight! Facebook has made it harder than ever for you to see the posts from your favorite Pages. If you follow Pat on FB, you know her brand of snarky sexy humor. Well now it's no holds barred! Sign up for Pat's newsletter on her site PatriciaTallman.com and get it unsensored.The newsletter has content that will not be on the Facebook page or the site.
In this first issue, there is a special offer only available to those on the newsletter. Sign up by March 31st and be in the know.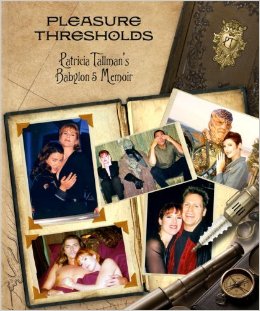 PLEASURE THRESHOLDS
"We are thrilled to announce Pat Tallman's book Pleasure Thresholds is finally available on Amazon! Amazon link.

The Ultimate Insider's Experience of Babylon 5: A behind-the-scenes peek into Patricia Tallman's life during her "B5 Years." A candid (and occasionally spicy) memoir told through print, video and audio. Pleasure Thresholds is a behind the scenes look at Patricia Tallman's life during the 5 years she spent shooting the hit science fiction series Babylon 5. An actress and stunt woman, Tallman recounts the deeply personal details of her life working on Babylon5, Star Trek:TNG, Deep Space Nine and films such as Jurassic Park ( as Laura Dern's stunt double). Autographed by Pat Tallman and J. Michael Straczynski . Can be personalized! Also available for overseas sales. Message us here: Pattallmannewsletter@gmail.com for shipping rates for non USA purchase. Thank you!"
#FREEBABYLON5
BABYLON 5 is back on TV and from the comments on the Watch site, people are enjoying the first season all over again. Episodes air daily at 5:00pm. If you are in the UK, dial up Watch (Sky 109/Virgin 124). Don't miss an episode.
Would you believe 118 comments for just the first day of showing the series! I sure hope someone takes notice. Be sure to use the @Watch_channel twitter handle and link to the Watch Facebook page when posting. http://watch.uktv.co.uk/shows.babylon-5.
Be sure to visit the the newFree Babylon 5 website. It is time to gather and support the show we know and love.

BABYLON 5 BOOKS: ENCOUNTERS WITH J. MICHAEL STRACZYNSKI ARCHIVED BY THE GREAT MACHINE QUICK GLANCE AT WHAT'S INCLUDED
400+page two-sided softcover book
- Side 1: ENCOUNTERS WITH J. MICHAEL STRACZYNSKI: Landmark interviews with JMS plus B5 analysis written by JMS
- Side 2: Babylon 5 Index covering all 20 B5 Script Books and ARTIFACTS FROM BEYOND THE RIM
- Tête-bêche style binding - Get Two Books in One
- Courtesy Data Reference Disc (First 7 days only)
- Choice of Centauri Purple or Station Blue (7 days only) For more information about what this volume contains, go to http://www.cafepress.com/b5books.




Here is a quote from J. Michael Straczynski about emotions.
I had this theory that the more important and intimate the emotion, the fewer words are required to express it.

First it's in dating: "Will you go out with me?" Six words.
"Honey, I care for you." Five words.
"You matter to me." Four words.
"I love you." Three words.
"Marry me." Two words.
But what's left? What's the one most important and intimate word you can ever say to somebody? It's "goodbye."

While Michael O'Hare (Sinclair), Andreas Katsulas (G'Kar), Rick Biggs (Dr. Franklin), Tim Choate (Zathras) and Jeff Conoway (Zach Allen) are no longer with us, we will not forget their wonderful personalities and talent -- as well as their significant contributions to the BABYLON 5 universe. Be sure to visit In Memory Of for more information about memorial efforts.
Until we met again, in a place where no shadows fall.
BABYLON 5 BIRTHDAYS
Tristan Rogers, June 3 in Melbourne AUS (Home Guard leader Malcolm Biggs)
Jeffrey Willerth - June 5
Nancy Stafford - June 5 in Wilton Mannors, FL (IPX - Dr. Mary Kirkish)
Donovan Brown (Optic Nerve) - June 6
Alan Scarfe, June 6 (Father Cassidy in "Lost Tales")
Ann Bruice Aling - June 8
Mark Walters (Art Dept.) - June 10
Susan Norkin (Post) - June 10
Adrienne Barbeau (Amanda Carter) - June 11
Robin Curtis, June 15 - Ambassador Kalika in "Deathwalker' (Season 1)
James Shigeta - June 17 (Mars independent advocate; Talia's old friend Taro Isogi in "Spider in the Web")
Mike Vejar - June 25 Have I missed anyone? If you know the birthday of someone connected with Babylon 5, pass the information along. We want to include everyone in our Happy Birthday Wishes.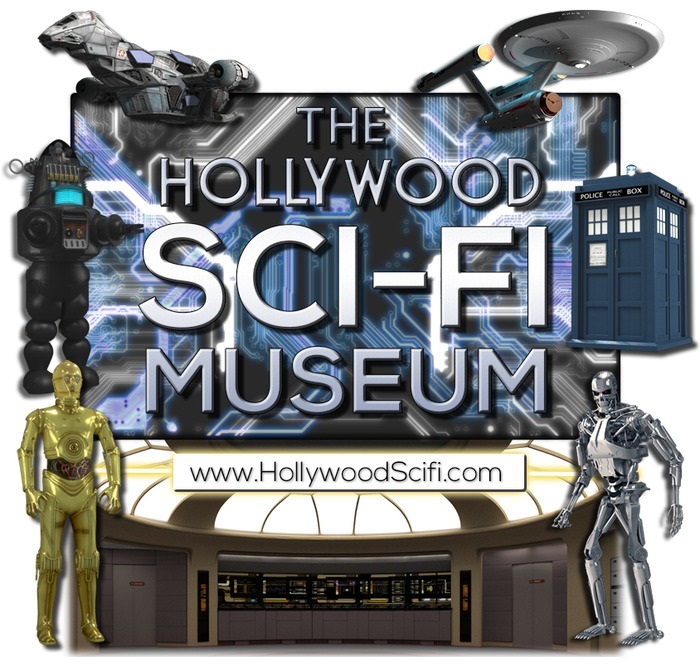 THE HOLLYWOOD SCI-FI MUSEUM
Here's a project you may want to get involved with!
About the Project:
New Starship Foundation, the nonprofit behind the Enterprise-D Bridge Restoration, with board members including the greatest talents in science fiction, presents THE HOLLYWOOD SCIENCE FICTION MUSEUM. This will be the first museum in the world to exclusively show the history of sci-fi films, TV, art and literature through props, sets and costumes, as well as show advancements in space travel and teach Real Science through Science Fiction. It will be an interactive museum with fully immersive environments and touch screens that will incorporate old and new footage from actors, filmmakers and NASA astronauts and scientists, and will present both the fact and fiction of sci-fi. This will eventually teach Science, Technology, Engineering and Math (STEM) based education in a fun new way to all ages. The museum will include exhibits from: Star Trek, Star Wars, Doctor Who, 2001, Alien, Metropolis, Thunderbirds, Firefly, Babylon 5, Battlestar Galactica, Stargate, Blake's 7, Ghostbusters, Farscape, The Time Machine, Godzilla, X-Men, Avengers, Superman, Planet of the Apes, Back to the Future, Day the Earth Stood Still, V, Batman, Six Million Dollar Man, Bionic Woman, Flash Gordon, Buck Rogers, as well as Fantasy like Lord of the Rings, Labyrinth, Legend, Munsters, Herbie the Love Bug, Chitty Chitty Bang Bang, Dark Crystal, Game of Thrones, Anime like Akira and Speed Racer, and anything else we can fit within our walls. This Kickstarter is to acquire the funds to develop our 2015 Hollywood Sci Fi Museum, which will be smaller than the future museum, but still significant and unique. This "concept art" of the giant Millennium Falcon and Enterprise-D is for our 2018 Hollywood Sci Fi Museum. Go to http://www.hollywoodscifi.org/ for more information.
BABYLON 5 MUSIC VIDEOS AND TRIBUTES
John Hudgens has created many Babylon 5 videos, but I believe this is the most moving. It was first shown at the Phoenix Comic Con 20th Anniversary and honors many of the Babylon 5 family who have passed on.

Here is a link to John's Babylon 5 videos:
https://www.youtube.com/user/Babylon5MusicVideos?feature=watch

Richard Biggs memorial: http://www.youtube.com/watch?v=HyD4L8yNtsA

Andreas Katsulas memorial: http://www.youtube.com/watch?v=h2UQ2l9NPIg

- This is the extended version that I did for Andreas' widow ater the original cut was released on the net. It's never been seen online until now.

For those of you who've never seen these, I hope you enjoy them - and for those that have (and emailed me many times over the years about releasing them), I hope they're as good as you remember. Working with Joe on these videos was one of the highlights of my career, and I'll be forever grateful to him for the doors these have opened for me. I'm proud to have them on my resume.

John Hudgens
www.zteamproductions.com
---





PHILADELPHIA COMIC CON
Dates: June 19-22, 2014
Place: Pennsylvania Convention Center, Philadelphia, PA
Guests include: Michael Rooker, David McClintock, James Marsters, Sean Austin, and many others.
Go to Philadelphia for more information.

CREATION ENTERTAINMENT - BOSTON - #TREKBOS
Dates: June 21-22, 2014
Place: Hynes Center, Boston, MA
Guests: Karl Urban, Bruce Greenwood, Avery Brooks, Walter Koenig, Terry Farrell, Robert Beltran, and many more.
For more information, go to http://www.creationent.com/cal/stma.htm#guests.

FANTASYCON
Dates: July 3-5, 2014
Place: The Salt Place, Salt Lake City, UT
B5 Guest: Claudia Christian
Other Guests: Elijah Wood, Summer Glau, Simon Pegg and many, many more
For information, go to http://www.fantasycon.com/. FLORIDA SUPER CONVENTION
Dates: July 3-6, 2014
Place: Miami Beach Convention Center, Miami Beach, FL
Guests: William Katt, Nichelle Nichols, Peter David
For more information, go to www.floridasupercon.com. DETCON 1 (NASFic 2014)
Dates: July 17-20, 2014
Place: Detroit, Michigan
Guests: Steven Barnes (Author), John Picacio (Artist), and many more
For more information, go to http://detcon1.org/. Ultracon of South Florida 2014
Dates: July 19-20, 2014 - Sat. 10am - 10pm; Sun. 10am-7pm
Place: Broward County Convention Center, 1950 Eisenhower Blvd., Ft. Lauderdale, FL 33316
Guests include Mike Rio - Wolverine, Mark Sparacio, Jason Faunt - Power Rangers, Jose Delbo - Comic Book Artist
For more information, go to http://ultraconofsouthflorida.com. COMIC-CON INTERNATIONAL
Dates: July 24-27, 2014 Place: San Diego Convention Center
Guests: J. Michael Straczynski will be there along with a host of other guests
For more information, go to San Diego Comic Con. Star Trek Convention - Creation Entertainment
Dates: July 31 - August 3, 2014
Place: Rio Suites Hotel, Las Vegas, Nevada
Guests: WILLIAM SHATNER, KATE MULGREW, COLM MEANEY, WALTER KOENIG, NICHELLE NICHOLS, "ROM and NOG" as portrayed by Max Grodenchik and Aron Eisenberg, ANTHONY MONTGOMERY, JERRY HARDIN, TIM RUSS and MICHAEL FOREST. 87 plus more guests to come!
For more information, go to http://www.creationent.com/cal/st_lasvegas.html. SHORE-LEAVE
Dates: August 1-3, 2014
Place: Hunt Valley, MD (near Baltimore)
Guests: Richard Dean Anderson, Robert Piccardo and many more.
For more information, go to www.shore-leave.com. Worldcon, LONCON3
Dates: August 17-20, 2014
Place: London, England
For more information, go to http://www.loncon3.org/index.php. DRAGONCON 2014
Dates: August 29-September 1, 2014
Place: Atlanta, GA
Guests: Patrick Stewart, Peter Weller, Peter Williams, Richard Hatch, Wesley Eure - and many more
For more information, go to www.dragoncon.org. HAWAII CON
Dates: September 12-14, 2014
Place: Hapuna Beach Prince Hotel, Hawaii
Babylon 5 Guests: Pat Tallman, Claudia Christian, Walter Koenig
Other Guests from Stargate Atlantis, Battlestar Galactica, Games of Thrones and more
For more information, go to www.hawaiicon.com. SPECIAL ANNOUNCEMENTS!
Wizard World Conventions has a large number of events planned for the year. Be sure to visit the page to see if there is a convention of interest near you.

Creation Entertainment has a large number of conventions planned for the next several months. They include stars from TWILIGHT, SUPERNATURAL, STARGATE, FARSCAPE, XENA, SERENITY, STAR TREK, etc. Check out their calendar to see if one will be in your neighborhood soon. Don't miss their Videos page as well. It is full of some priceless video from a number of conventions.

Be sure to visit the referenced sites to see if there have been changes in dates/guests attending. Visit our Convention Calendar for a full listing of upcoming conventions.
BACK ISSUES OF THE ZOCALO TODAY
The front page of the The Zocalo Today changes daily, so be sure to check the back issues to make sure that you haven't missed anything IMPORTANT! I hope you will become a regular visitor to The Zocalo Today!
---
Take care and I look forward to hearing from you.
Sandra Bruckner (sgbruckner@aol.com)
Editor/Publisher
ISN News: The Zocalo Today
http://www.isnnews.net
Copyright - SBruckner, 1999-2014